Begin your digital marketing journey with Sorav Jain today!
Sorav Jain's


Digital Talk Show
Digital Marketing

News & Updates
I hosted an exclusive Instagram live session with Neil Patel on July 29, 2022, Wednesday, on the topic 'Life and Life cycle of a Digital Marketer.' Neil was live from his home at 9 in the morning, after getting his kids ready for school.
This is your one-stop halt for all the digital marketing agencies in Mumbai. In today's time, you cannot name a single successful company who doesn't use the platform of social media to promote their business.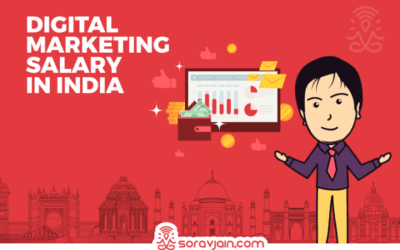 When a person looks at a career plan one of the important considerations is what the pay scale would be and how it will grow over time. This is where digital marketing is a great opportunity because the digital marketing salary in India can be quite lucrative.
Consult Sorav Jain
for Your Business Needs
Consult with Sorav Jain to gain clarity on social media & personal branding, campaigns, creatives, website development, digital marketing career and more.
Marketing Books
by Sorav Jain
Need First-Class

Corporate Training?
A comprehensive learning programme for HR Managers, Marketers, & CEOs which will digitally upskill your team & enhance your brand's presence.
Want to Stay Updated with

New Things in Digital?

Be The First!