In today's cynical environment, case studies are a marketing staple. Digital marketing case studies are used by agencies to showcase how their product and services had been implemented, performed and delivered successfully to customers. Many big and small companies from different industries are using social media channels such as YouTube, Facebook, Instagram and Twitter in creative ways to market their products. Apart from helping the customer to envisage the product/service, it also allows businesses to explain what they do and how their product can be used.
For us, digital marketing and social media case studies are a source of inspiration and so we been doing interesting case studies year after year. We especially like case studies that involve brand driving awareness in the most creative way possible. Here are some great Indian digital marketing case studies for 2017, but in no particular order. Let it just be an interesting read!
1.) TiE Chennai – #TiECONChennai16
TiE Chennai, one of the most decorated chapters of TiE Global partnered with award-winning digital marketing agency echoVME to handle its Social Media marketing activities for its 9th Annual TiECON – #TiECONChennai16. The agency had a challenge of selling 1500+ tickets to both members and non-members via various social media platforms in a short span of time.
To create awareness and engage the audience, the agency generated regular posts over Facebook, LinkedIn, and Twitter that boosted conversations with 20+ entrepreneurs in and around Chennai. Apart from this, echoVME made use of Gif Promotion, series of posts, single powerful post, Lead Generation Ads for registration and designed a dedicated event page for TiE Chennai. The agency massively brought in 300+ leads for workshops and 800+ for the events.
Time for the electrifying #PanelDiscussion @ #TiECONChennai16 #TiEChennai pic.twitter.com/UNKYpeLyLR

— TiE Chennai (@TiEChennai) November 5, 2016
2.) Chu Chu TV – #ChuChuTVRealityCheck
Chu Chu TV India's third most subscribed YouTube Channel entrusted its digital marketing objectives to echoVME such as becoming a global brand and making ChuChuTV a platform for parents to engage and interact. As of June 2016, there were no regular posts, less than 2 Lakh likes on Facebook and very few relatable audiences on their page.
Joining hands with echoVME, ChuChuTV garnered maximum engagement via various methods. echoVME created high-quality interactive content to build trust among audiences, which were posted on regular intervals and from different genres. These posts were in form of Meme Style, Puzzles, Contents, Live Facebook, and Product based posts. The digital marketing agency created a campaign called #ChuChuTVRealityCheck, which went live on Twitter, Instagram, LinkedIn, Facebook and Snapchat. The agency's efforts brought in 1.9 Million likes on Facebook and Global Audience Reach of 34,084,746 as of June 2017.
How often do you experience this? Tell us in the comments below! #ChuChuTVRealityCheck #ToddlerLife #Parenthood #KidsTheseDays pic.twitter.com/rd0rXtopah

— ChuChu TV Nursery Rhymes (@TheChuChuTV) November 21, 2016
3.) Wink Unisex Salon – #getwinked
One of the most designated and luxurious Salons of Chennai, Wink Unisex Salon partnered with the digital marketing agency echoVME with the main objective to stand out among competitors and establish a strong customer base in Chennai. Being an aesthetic business, echoVME had to work on ideas that are attractive and actionable. The agency started with an April Fool Day Prank on Social Media, where a user had to guess the area of a new Wink Salon branch to win a voucher worth 10,000.
The agency carefully planned out every upcoming occasion with utmost care that attracted customers. Women's day four play offer and the Valentine's Day palette test were most successful campaigns for the client. There were regular in-salon activities posted on Instagram under the stories column, which generated buzz among new users. The agency also created long haul posts for showcasing the luxurious side of salon and further displaying Wink's work and hairstyles that served as an online guide.
Threesomes are #awesome.
Here's proof.
Book 3 of any #services of your choice & get a flat 25% off.
Redeem these over the next 3 months or gift them to a #loved one.
Call 9952094955 & have 25% more fun at #WINK. #getwinked #Chennai #Alwarpet #Salon #Offer pic.twitter.com/Ul0dniEhjW

— WINK Unisex Salon (@whatawink) November 15, 2017
4.) Urban Tree Infrastructure
Well-known for developing world-class homes in Chennai, Urban Tree Infrastructure collaborated with echoVME in order to increase sales, create brand awareness and grow the online community. Also, Chennai has many renowned builders and standing apart from the competitors was a tough job. Hence, required an approach that is mainly Chennai-centric.
echoVME started with a dedicated blog on urbantreehomes.com focussing on the current affairs of the real estate industry, city events & happenings, and home improvement solutions. To create brand awareness, the agency organized influencer marketing campaigns such as Bloggers Meetup and ran regular contests (Kolam Contest, Golu Contest) to increase brand engagement.
5.) Vicks – #TouchOfCare
Created by Publics Singapore, Vicks #TouchOfCare campaign is a story of a Transgender Indian mother who adopts an orphan child – Gayatri. Breaking the traditional norms, the campaign redefines that the family care in India goes beyond biological relations or a surname. For decades "Vicks" has stood for mother's care and by showcasing the real life of Gauri and Gayatri, the brand has set an agenda for family care in the culture at large. Read Case Study.
6.) Adidas – #FanTheFire
Created by Cheil India, Adidas – #FanTheFire campaign narrates the story of an 18-year old Indian athlete Nichchay Luthra, aiming to win a medal in Figure Skating at the Winter Games 2018. The story is told by Luthra's mother – his biggest fan who believes "this dream is not yours alone, but ours". Adidas's initiative is to thrive attention and support from nation to sports that are lesser known.
7.) Apollo Tyres – #EarnTheJersey
Created by WATConsult, Apollo Tyers – #EarnTheJersey was based on an augmented reality (AR) app to bring in passionate football fans on the premise of a football game for Manchester United FC. The campaign maxim "A Manchester United Jersey is always 'EARNED' and never 'GIVEN', is an initiative supporting #ApolloXmanUtd, for the Indian market. The main objective of the campaign is to create brand awareness and bring associating between Indian soccer and Manchester United Fans.
8.) Kotak Mahindra – #ItsNotYourFault
Created by WATConsult, Kotak Mahindra – #ItsNotYourFault is a campaign highlighting the importance of riders when purchasing a life insurance policy. Driving through an emotional approach, the campaign was implemented through video series that displayed micro tales of how people fall victim to an accident without being at fault. Kotak Mahindra through this campaign wanted to drive awareness of life insurance for the benefit of riders. Read Case Study.
9.) Fastrack – Reflex – Gear up for some action
Created by Lowe Lintas, Fastrack has rolled out a campaign called "gear up for some action" in order to promote its dynamic new activity tracker Reflex that launched in March 2017. The ad opens with a young woman noticing a man who is checking his workout activity on Fastrack Reflex. Upon asking if he has reached his target, the man answers still 350 more calories to burn. Much to the man's surprise, the women says she can help him burn those calories. Read Case Study.
10.) Tanishq – Mirayah – Celebrate with Colours
Created by Lowe Lintas, Tanishq has launched a new campaign titled "Celebrate with Colours', to introduce a new range of jewellery called Mirayah. The campaign targets women in 40's, where 3 female friends are celebrating the 40th birthday of another friend. The birthday becomes a celebration of her life experiences, self-beliefs, and independence. The campaign is implemented in a sober and thoughtful manner, just like women in their 40's. Read Case Study.
11.) IAPC – #LaughAtDeath
Created by Medulla Communications, IAPC – #LaughAtDeath is a public awareness campaign on palliative or end-of-life care that encourages people to laugh at death. A video that went viral on Twitter comprises of terminally ill patients performing stand-up comedy on topic death for their families. End Of Life Care India aims to "help patients get comfortable with death. Even joke about it." The moving video was created with the help of stand-up comedians Kunal Kamra, Kashyap, Vinay Sharma and Punit Pania. Read Case Study.
12.) Bajaj Finserv – #ThankYouDoc
Conceptualised by ARM WorldWide – Bajaj Finserv launched campaign #ThankYouDoc in order to celebrate National Doctor's Day and honor doctors by offering loan plans crafted especially for them. As a part of campaign ARM Worldwide started a quiz contest for doctors on Bajaj Finserv's website and use various social media channels to drive participation. More than 320 doctors participated in the campaign and the firm received 1800+ testimonials thanking doctors. Read Case Study.
13.) Coolwinks – #OpenYourEyes
Coolwinks, one of the most popular brands in eyewear industry has launched a campaign called #OpenYourEyes, which totally breaks the gender-biased and stereotype mindset of men towards women. Cheil Worldwide, in the 15-second ad shows 3 men sipping cafe who nods their head for a "no" on seeing a girl driving a car, thinking she cannot park the car appropriately. However, the girl parks the vehicle at her best and asks those men to #OpenYourEyes. Read Case Study.
14.) Bajaj Electricals – #MagicOfLights
Conceptualised by Onads Communications, Bajaj Electricals – #MagicOfLights is a campaign showcasing real life stories through the animation of three people from rural areas and how the giant has helped them in each scenario. The campaign tells the story of "Priya Thakur" who gets a job for herself, "Ram Singh" who unite with her daughter, and "Meena Prakash" who light up villages, all with the help of Bajaj Electricals. Read Case Study.
15.) Samsung India – #SamsungCares
Conceptualised by Cheil India, Samsung India – #SamsungCares is an inspirational campaign showcasing how Samsung takes its customer services to the doorsteps of customers, even in rural parts of India. The 4-minutes digital marketing campaign follows the journey of a young Samsung engineer, who drives to a remote village in India to provide customer service. The objective of the campaign was to create a long lasting relationship with its customer by offering timely service. Read Case Study.
16.) Volkswagen Tiguan – For adventures that become stories
Conceptualised by DDB Mudra, Volkswagen rolled out a 2-minute long video ad campaign to promote its newly launched Tiguan. Here a child narrates different adventure stories to his parents, which he imagines during his drive on the Tiguan. The objective of the campaign was to promote various features of Tiguan such as Panoramic Sunroof and Automatic Headlamp Activation. Read Case Study.
17.) Surf Excel – #NekiEkIbadat
Surf Excel this year thought beyond its "Daag Ache Hain" tagline to come up with a brand new ad campaign called "NekiEkIbadat" for Ramzan season. Conceptualised by Lowe Lintas, Mumbai, and the campaign showcase a little boy going out of his way to help others and soils his dress. The objective remains the same in each of Surf Excel ad campaign, "Let your child learn to help others, while Surf Excel will take care of tough stain". Read Case Study.
18.) Policybazaar – Compare Car Insurance
India's largest insurance website and comparison portal, Policybazaar.com has launched a campaign with the tagline Policybazaar pe compare karke car insurance khareedo aur Rs. 8000 tak bachao. (compare and buy car insurance on policybazaar, and save up to Rs. 8000). The campaign urges the users to spend three minutes on comparing insurance plans and get the best deal along with significant savings. Read Case Study.
19.) Dr. Batra's Homeopathy – #PhirSeBachpan
Dr. Batra's Homeopathy, the leading chain of homeopathy clinics in India has launched campaign #PhirSeBachpan. Conceptualised by Water Communications the campaign is marketing mix aired on the various channel including TV, Radio, Digital and Print media. A small child looking at the mirror is playing with his bouncy air gets disappointed upon realizing that he is now an adult trying to hide his bald patches. It ends with the message – "Treat your hair loss with Dr. Batra's Homeopathy." Read Case Study.
20.) RR Kabel – Bridging Distances
The wires and cable manufacturers, RR Kabel launched a campaign that was created by IdeateLabs, named "Bridging Distances". Through this, the company aims to bring electricians, hailing from various parts of the country, face-to-face with their families using the virtual medium. The campaign is a mixture of surprise, disbelief, emotions, and gratitude. The best of the campaign is that it was crafted without awareness of participating electricians. Read Case Study.
21.) Sony Yah! – #FindingFunnyChallenge
An interactive campaign is created by Sony Yah! called #FindingFunnyChallenge in association with Act II. It is a two-month long campaign wherein children need to find "Funny"- a fun character pops up in between 1-3 pm (Monday-Friday) during different shows Guru Aur Bhole and Sab Jholmaal Hai. Children need to spot and tweet how many times kids found the character during the show to win Mobile, Tablets, and Watches! Read Case Study.
22.) Society Tea – #OneMinuteTeaChallenge
In order to engage audiences digitally, the tea brand Society Tea has launched a new campaign #OneMinuteTeaChallenge to promote its newly introduced product "Society One Minute tea". The brand claim that their new product gets ready in one minute and hence it is asking Twitter users to take solve a puzzle within a minute while making their cup of "One Minute Tea'. The campaign received 8 million impressions, while 3 million were unique users. Read Case Study.
I took up the @societytea's #OneMinuteTeaChallenge and effortlessly won it! 😎 pic.twitter.com/kyFC4WXQtx

— Jeroz (@JerozNishanth) June 30, 2017
23.) VLCC – #VLCCStyleStatment
The iconic beauty and slimming brand VLCC came up with #VLCCStyleStatement to create awareness about their beauty service and solution. The brand invited influencers and bloggers from more than 50 cities to try their service and health care products through experiential sessions. The influencers created buzz for the brand through reviews, pictures, and videos across various digital channels after the sessions. Read Case Study.
#VLCC organizes #VLCCStyleStatements session in #Ahmedabad more at https://t.co/PeYrCZgdBH pic.twitter.com/tzKOO70mwB

— GujaratHeadline News (@GujaratHeadline) June 12, 2017
24.) Rohan Builders – #PriceProtectedSabziwala
Pune based Rohan Builder along with LinTeractives had unveiled a 360-degree digital marketing campaign #PriceProtectedSabziwala with an objective to educate people about Price Protection Policy, both online and offline. The agency hired Rajan from STFU18 to launch 8 funny video pranks in Pune called "Aaj ka bhav". The campaign went live in the Season's mall Magarpatta where people could buy vegetables with price protection guarantee. Read Case Study.
25.) Novotel Hotels & Resorts, Goa – #GoaForKids
Conceptualised by MindShift Interactive, Novotel Hotels & Resorts, Goa launched campaign #GoaForKids to showcase the various offerings that make the hotel kids-friendly. The agency invited few social media influencers to experience the hotel and further create awareness about the offerings and incentives to the families. Facebook contest, communities and Instagram helped the campaign boost engagement. Read Case Study.
https://www.facebook.com/NovotelGoaResortandSpa/posts/889772024496629:0
26.) Axis Bank – #ExperienceAxis
India's third largest private sector bank has launched a new campaign #ExperienceAxis, conceptualized by Lowe Lintas Mumbai showcasing Deepika Padukone, the brand ambassador of Axis Bank in candid moments. The beautiful lady shares her experience on the value offerings the Axis Bank Cards has to offer on shopping, dining, and travel. Over past three years, Axis Bank has featured Deepika Padukone for a number of ad campaigns. Read Case Study.
27.) OLX- "6 Months Break-up Challenge"
Conceptualised by Lowe Lintas, the largest online classified ads company OLX has launched an appealing campaign called "6 Months Break-up Challenge". The company through the campaign urges people to sell pre-owned goods that they haven't used it for last 6 months. The ad feature young individuals having things lying around their house that they don't use it regularly. The brand encourages the people to "break up" with those things by selling them on OLX. Read Case Study.
28.) Honda Car India – #DrivingMath101
Created by Ogilvy one, Honda has created road safety awareness in light of the UN Road Safety Week. They focused on how speeding was hazardous using simple mathematical equations that can help people understand why they have to be safer on the streets. They covered different scenarios where they explained how speeding and reckless driving is not suitable for survival. The campaign was live for 4 days driving great audience engagement. Read Case Study.
https://www.facebook.com/HondaCarIndia/posts/1423520771003258:0
29.) Pepsico – #ChangeTheGame
Pepsico with the help of the agency Hats Off created the #ChangeTheGame campaign to engage millennials. They focused their energies on students that are part of leading MBA schools in India to make them come up with innovative options for the next product idea. The outcome of this exercise is for the student to be flown to New York to meet with the Chairperson of Pepsico, Indra Nooyi, to present their ideas and get the chance to impress her and land a job in Pepsico. Read case study.
https://www.facebook.com/pepsicochangethegamechallenge/posts/1639030409741335:0
30.) Vivo – #VIVOIPLEdition
Indian Premier League completed a decade with 2017 and the viewership has only augmented with time. This year the title sponsor Vivo rolled out digital media marketing campaign #VIVOIPLEdition, conceptualized by J. Walter Thompson. The campaign metaphorically related to the youth and IPL team names, "I am the front footer, the challenger, KinghRider and so on. The video showcase the message "it's not just a selfie, it's myself". Read Case Study.
31.) 2baconil – #MyWill2baconil
Webmaffia, an agency, created the #MyWill2baconil campaign cashing into the IPL success to promote the idea of "quit smoking". This campaign started with cricketers nominating friends and family who are smokers. They created a challenge for smokers and saw over close to 1500 entries for the challenge. Using multiple social media options, it reached over 3.3 million impressions. Read case study.
32.) Tata Capital – #LoanKaHaq
Created by Indigo Consulting Tata Capital ran Salaam Loan campaign #LoanKaHaq that focused on their social media followers to decide who gets a loan. Run under the Do Right initiative, they promised loans to people that had stories and generated 1000 likes on Facebook. This helped their audiences decide the people that benefit from their likes. Read case study.
https://www.facebook.com/tatacapital/posts/1526083980757874:0
33.) FBB – #DropThePants #WorldShortsDay
Social Kinnect created the #DropThePants campaign for FBB. FBB initiated the first #WorldShortsDay on April 23rd. The actor/comedian Vir Das collaborated for this campaign that encouraged people to wear shorts instead of full pants during summers. This was done to promote their summer collection. They used twitter and videos for the campaign to embrace the casual look with shorts. Read case study.
https://www.facebook.com/TheVirDasOfficial/videos/1491278030903889/
34.) India First Life Insurance – #BecauseLifeHappens
Edelman Digital used a unique and innovative way to create a social media campaign for India First Life Insurance using 30-second videos to promote the product. In an already crowded market of insurance, they created spoof 30-second videos based on popular movies, moving away from traditional advertising. The campaign reached more than 5.2 million people along with 12.6k shares and 830 comments on Facebook. Read case study.
https://www.facebook.com/indiafirstlife/videos/1414708148580783/
35.) Jealous 21 – #FreeJeansDay
Jealous 21, with the agency Social Kinnect, ran the #FreeJeansDay campaign where they invited customers to come in with the invite to claim their pair of free jeans. After starting the campaign a week in advance on Twitter, on the day they used Instagram to post their stories, boomerangs and hyper lapse videos every hour. Read case study .
https://www.facebook.com/Jealous21/posts/1433080500056614
36.) Ola – #OlaBaashhaMela
Created by Ola – #OlaBaashhaMela is a campaign started to promote the re-release of superstar Rajnikanth's film Baasha and to encourage entrepreneurs in Chennai to become "Baashha" by owning and driving their own Ola autos. To create buzz around the fans, the company started the #BaashaDoesIt contest and used Twitter ads to engage a wider audience. More than 25,000 people participated in the three-day auto driver mela. Read Case Study.
This is brilliant marketing by #ola #Baasha #moviebranding @Olacabs pic.twitter.com/uBIMHxW7hw

— Krishnan Jayaraj (@directorkj) March 4, 2017
37.) Roca Tile#NoWalking
USA –
4water
On the occasion of the 25th World Water Day, Roca planned a social media awareness drive along with the foundation – We are Water Foundation, raising awareness around scarcity of water and how millions of girls miss school every day since they utilize their time going on long walks to collect water in India. The supporters of this cause could help spread the word by participating in the awareness drive and pledging their support. They could also help spread the word by posting a picture on their Facebook or Twitter accounts. Read case study.
Millions of girls miss school everyday to collect #water. Help us change this! https://t.co/6tbSupFKQo @wearewater #NoWalking4Water #ROCA pic.twitter.com/wnPJhzDViZ

— Roca Tile USA (@rocatileusa) March 20, 2017
38.) CEAT Tyres – #CEATBobblehead
Road safety drive by CEAT was created to encourage fathers to maintain restraint while driving. They used YouTube ads that were trending for 12 years. Additionally, they ran a drive on Facebook with an overwhelming response from the readers. This was primarily an awareness campaign that went viral and was done during the World Safety Week. Read case study.
https://www.facebook.com/ceattyresindia/videos/10155095710687556/
39.) Marico Hair & Care – #FruitOils
Conceptualized and implemented by BBH India, Marico's hair nourishment brand Hair & Care has launched a campaign #FruitOils to introduce its revolutionary Fruit Hair Oils that aims to reignite a feeling of excitement among youth towards hair oiling. Featuring Hair and Care's brand ambassador Shraddha Kapoor, the new launch is available in two variant uniquely crafted with the combination of 3 fruits in each variant. Read Case Study.
40.) ICICI Bank – #FundYourOwnWorth
ICICI bank's #FundYourOwnWorth campaign encourages women to realize their potentials and start investing in themselves. The very talented Bollywood actress Konkena Sen Sharma features in the bank's initiative that believes every girl/women should also look beyond family and mundane chores and take time to invest in her future. The bank is offering a platform for women to share their success stories wherein 3 most inspiring women will receive a cash prize of Rs. 5 lakh, Rs. 3 lakh and Rs. 2 lakh.
41.) Shaadi.com – #WantedFairBridesAndGrooms
Shaadi.com in association with UnErase Poetry has started campaign #WantedFairBridesAndGrooms that persuade people to look beyond Complexion and Body Type when looking for life partners. The biggest matchmaking company has also removed these fields from their Partner Preference. Aranya Johar bangs the message on people with her powerful poetry "A Brown Girl's Guide to Beauty". Read Case Study.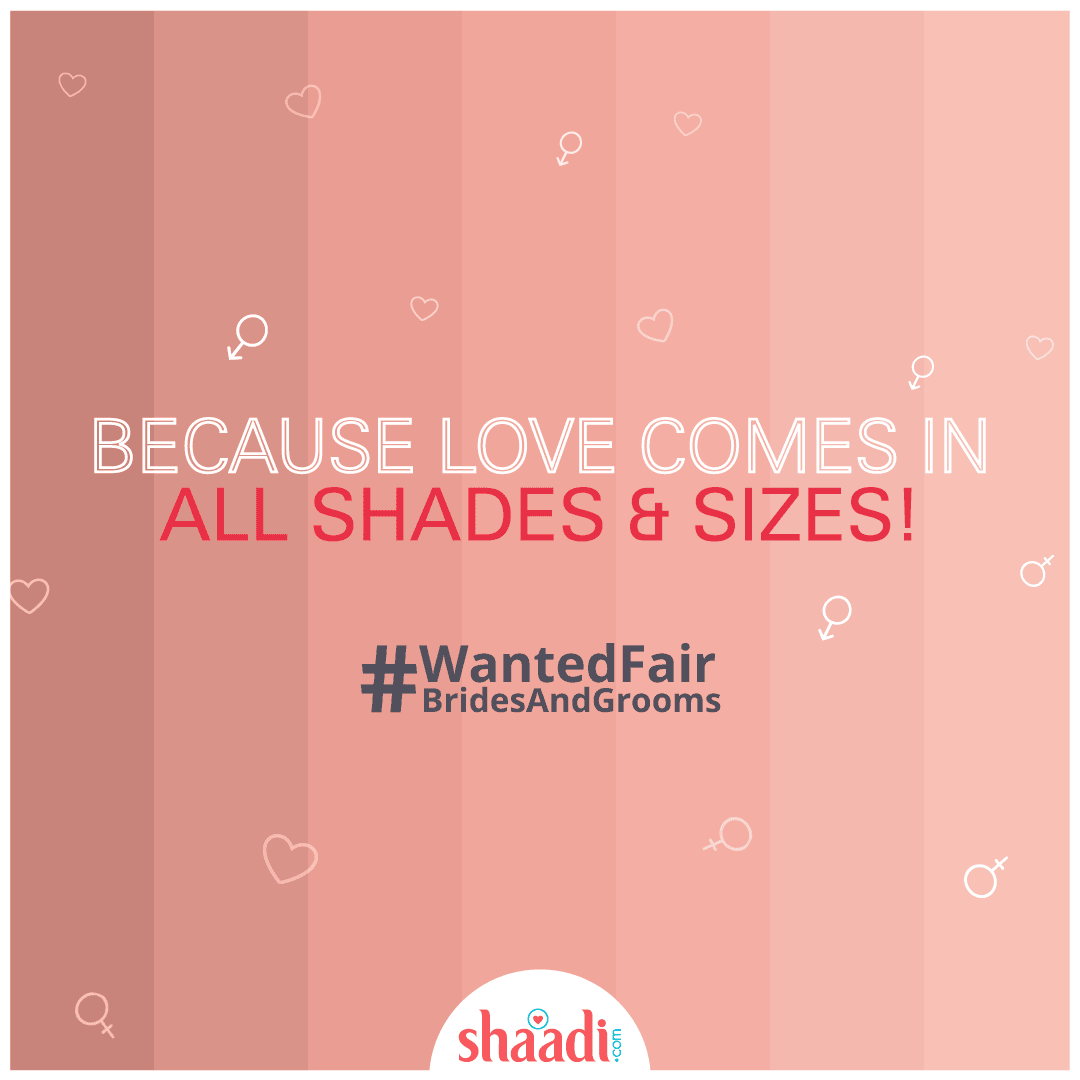 42.) Aditya Birla Hospital – #NayaMehman
Aditya Birla Hospital in Pune launched an exciting campaign for new moms and to-be-moms called #NayaMehman. In order to celebrate motherhood, the hospital organized a "The Queen Content" wherein new and expected moms were invited to walk on the ramp. The hospital awarded the winner in "Expected Moms" category with "Free Delivery and cash of lakh rupee, while the winner of "New Moms" took home free consultation charges for a year. Read Case Study.
43.) Jaypore – #selfiewithdidi
Jaypore, an online platform for India's craft based design has unveiled a digital campaign #selfieWithDidi that want people to recognize the efforts a domestic help puts up in their day to day lives. The campaign features Sayani Gupta, showcasing a unique relationship with her didi (domestic help). The campaign was an instant hit, with people uploading Selfie with their didi on Twitter, Instagram, and other social media channels. Read Case Study.
44.) eBay India – #NoWorldWithoutGirls
Girls are a vital part of our society and there is no world without them. To convey this cogent message, eBay partnered the YouTube band Sanam has launched this campaign called #NoWorldWithoutGirls. A music video strongly reinforces the message on the prohibition of sex determination kits. Read Case Study
45.) Castrol Active Scooter – #ChalUdteHai
Castrol Active Scooter has rolled out a film for Raksha Bandhan, a celebration of the bond between brother and sister. Conceptualized by Culture Machine #ChalUdteHai is one of the best Raksha Bandhan campaigns of the year. The campaign highlights how a sister can protect herself and her brother just like a brother does and takes charge of things on her own while growing up. Read Case Study
46.) Blush – #DilSeAzaad
Every year, through Independence Day, brands share serious concerns in a simple yet effective manner. This year Blush launched #DilSeAzaad campaign conceptualized by Culture Machine to break free against social norms to live a full life. These norms that have created rigidity in our approach towards life and from the attributes that make us a less accepting person. Read Case Study
47.) Hero MotoCorp – #HeroSalutes
Conceptualised by Law & Kenneth Saatchi & Saatchi, Hero MotoCrop rolled out Independence Day campaign #HeroSaltues. The film urges the nation to show respect for armed forces and their families, because behind every soldier, lies the unconditional love and unwavering support of an even stronger family. The campaign already marked massive 11 Million views on Youtube – Read Case Study
48.) Vodafone – #Lookup
The multinational telecommunication brand Vodafone rolled out a Friendship Day campaign, titled #Lookup that preaches practicing real life friendship. Conceptualised by Ogilvy and Mather, the brand urges people to look up to interact and connect with their real life friends and not only through their mobile phones. Read Case Study
49.) Amazon – #MomBeAGirlAgain
Conceptualised by What's Your Problem Brand Solution, Amazon's #MomBeAGirlAgain is an extension of last year's campaign series. This time the campaign was launched to celebrate mothers. The spot feature Sherya who discovers her mother was fondly called as "Tufani" in the school as she was good at football and have quit playing after having a family. Soon she is seen buying a football on Amazon for her mother to relive those moments. Read Case Study
50.) Radio City – #CityKeBappa
On the auspicious occasion of Ganapati festival that goes on for 11 days, the radio channel, Radio City interacted with the audience using #CityKeBappa on Twitter. The channel asked the audience to send details of their Ganapati pandal if they wanted Radio City's RJ to visit and celebrate the festival with them.