Begin your digital marketing journey with Sorav Jain today!
Sorav Jain's


Digital Talk Show
Digital Marketing

News & Updates
Digital marketing is a great way to reach out to your customers and promote your business, but it's not without its drawbacks. Here are 10 advantages and disadvantages of digital marketing that you should consider before starting your next campaign.
Thinking of a career in digital marketing in India? You have come to the right place. This article will offer insight into how you can build your career in digital marketing and land you the right job.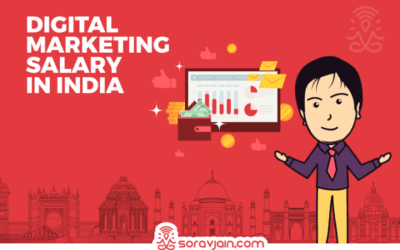 When a person looks at a career plan one of the important considerations is what the pay scale would be and how it will grow over time. This is where digital marketing is a great opportunity because the digital marketing salary in India can be quite lucrative.
Consult Sorav Jain
for Your Business Needs
Consult with Sorav Jain to gain clarity on social media & personal branding, campaigns, creatives, website development, digital marketing career and more.
Marketing Books
by Sorav Jain
Need First-Class

Corporate Training?
A comprehensive learning programme for HR Managers, Marketers, & CEOs which will digitally upskill your team & enhance your brand's presence.
Want to Stay Updated with

New Things in Digital?

Be The First!