Case study is a "real life report relating to a particular event, over a period of time." They play a vital role in the deep understanding of an event and facilitate the information pertaining to process of such event. Similarly, case studies on social media and marketing brands brings out the creativity and innovation. Brands from all sectors have been actively creating strategies to promote their campaigns through social media.
The last 5 years has been fantastic in the Indian Social Media landscape. The growth was not just seen in the usage of Social Networking sites, there was a massive interest shown by a lot of Indian brands on this platform. In no particular order here is the list of few brands whose case studies have been described in their blogs / website / nominated for award / written by blogger / analyzed by social media enthusiast.
1 Gionee India
The launch of Gionee E7 was one of the most unique launches in India. The product was launched at Buddha International Circuit, a recently built premium F1 Racing track. With hashtags #GioneeE7, #MadeForShooting and #RaceWithGionee, it was able to create a buzz on social media. With an incredible opportunity for participants to win a chance to witness the launch event, the Campaign received overwhelming response and was a great success. [Read More]
2. Housing.com
With the campaign "Look Up" and a logo projecting the same, the brand underwent change with new logo and an optimistic brand identity. The brand generated responses with #lookupmoments where people shared their pictures and kept up the momentum.
3. Vogue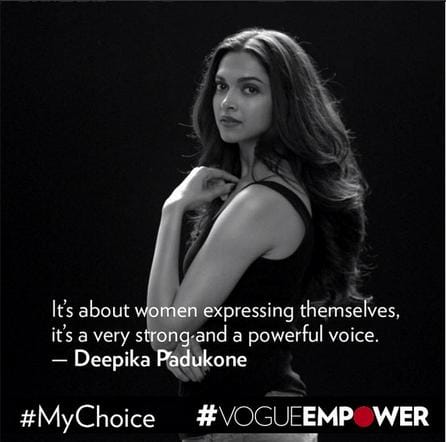 Vogue, a leading magazine brand teamed up with Bollywood's popular face Deepika Padukone for a social media awareness campaign. Vogue's #MyChoice and #VogueEmpower speaks about Women's choice for equality. A two minute short film featuring Deepika and Homi Adajania created massive following and received words of appreciation from Amitabh Bachchan. [Read More]
4. Star Sports
For the Star Sports' ICC Event promotions, the Sports Channel brand known for its quirky take in its ad campaigns brought on board the "Mauka Guy" who dons opposition's jersey (against India) with every match. The back to back witty ads built buzz for the campaign on social networks. [Read More]
5. Tata Motors
Tata Motors' hatchback Bolt was launched in a very unique influencer based campaign. Four social media influencers with huge following competed in a reality based event. The influencers needed to get a digital bolt key to their locked glass cubicles by creating maximum digital buzz. The winner took home the new bolt and his followers won prizes too. [Read More]
 6. Fevikwik
A smart advertisement campaign launched by Fevikwik when the sentiments of Indians were all time high during an India-Pakistan fixture. The #TodoNahiJodo campaign though not done on a larger scale, still managed to be talked about campaign during the period. [Read More]
7. ICICI
Cashvenger, digital mascot of ICICI's #LiveWithoutCash campaign, and the protagonist who teaches youth about the benefits of Debit and Credit Cards. The campaign for focused on six plans for youth to go online and cashless with the help of credit and debit cards. It also included a series of digital creative images posted on social media. [Read More]
8. Paytm
Online Digital Wallet and Marketplace Paytm have launched many successful campaigns. "Seal of Trust" and #PaytmKaro were successful. The concept of cash backs, partnering with all the operators, brands and dedicated 24×7 Customer Support gave it a great push ahead of other rivals. [Read More]
9. Chumbak
The launch of Chumbak's Delhi Store was done with a quirky campaign. The #bobbymissingcampaign was staged in a series of edited pictures where bobby was seen at different places and finally reached Delhi. Bobby being a popular character from their bobble heads was able to create a good following and yet another successful campaign for Chumbak. [Read More]
10. Ariel

Ariel, detergent brand from P&G in a smart campaign raised question about gender equality. The campaign kicked off with the question "Is laundry only a woman's job?" and sensitised men to #ShareTheLoad. Later in the second phase it launched a men's selfie campaign #WashBucketChallenge where men submitted their picture doing washing chores. [Read More]
11. Why this Kolaveri Di – Youtube Case Study – How it became a Overnight sensation.  (Read Case Study)
12. How Facebook Applications are used by brands – Technology based Social Media engagement campaign. (Review of 4 Apps) 
13. Adidas on Facebook – Cricket based Social Media marketing case study (Read Case Study)
14. Axe – Facebook Marketing Case Study (Read Case Study)
15. Asian Paints  – Tag a Holi Friend Campaign on Facebook (Read Case Study)
16. HDFC Bank on Social Media – How they listen customers on Twitter (Read Case Study)
17. Kingfisher Beerup – How Kingfisher Beer organizes Tweetups and helps promote brand value   (Read Case Study)
18. The Tweeting Newspaper – Volkswagen – Fair integration of Traditional and Social Media  (Read Case Study) | How volkswagen uses Social Media using Twitter, Facebook, LinkedIn and YouTube (Read Case Study)
19. Listening on Social Media – Snapdeal.Com | How poor advertising leads to bad online reputation  (Read Case Study)
20. Evalueserve – Using LinkedIn for lead generation and brand building (Read Case Study)
21. Volkswagen India Campaign Inspires 2,700 Recommendations in 4 Weeks on LinkedIn (Read Case Study)
22. Dance India Dance-2- How engagements were created on Social Media for the popular TV show- Social Media Case Study (Read Case Study)
23. How Anna Hazare Used Social Media for Anti Corruption Campaign in India  (Read Case Study)
24. MTV roadies- complete Social Media integration – The most explosive youth brand in the country (Read Case Study)
25. How unbranded community on Facebook works out- Shari Academy of Photography Case Study (Read Case Study)
26. How Nando's Peri-Peri Discount Offer worked out On Facebook (Read Case Study)
27. Channel V Using Twitter to create buzz around the relaunch of channel[V] (Read Case Study)
28. IPL multiplied with the power of social media with spectators worldwide- YouTube case study (Read Case Study)
29    Maggi Noodles India : Social Media Marketing Efforts (http://ravindrakhandelwal.com/2011/07/maggi-noodles-india-social-media-marketing-case-efforts/)
30. How JustBooks Clc uses Facebook to connect with their target audience by creating memory games. (Read Case Study)
31. 7UP Lemon Pattalam – Facebook Marketing Case Study (Read Case Study)
32. Hard Rock Cafe Battle Of The Bands Facebook Voting (Read Case Study)
33. How Indian Magazines are using social media |Mentioned: Vogue India | Forbes India (Read Case Study)
34. How health care sector in India Use Social Media – Case Study of Narayana Netralaya (Read Case Study)
35. Ching's Secret – The most popular Indian Social Media brand (Read Case Study)
The social media scene in India has begun to gain interest of youth where they choose to express themselves, communicate and respond to their favourite brands. The interaction has caught the attention of brands and such campaigns are slowly becoming the future of Digital Marketing. Do share your favourite campaigns in the comments below.
Presuming that you didn't know, Facebook's organic reach is dying! You need to market your content and marketing is not just about post boosting. It's about building the right profile of audience, targeting and re-targeting. You would have to equip yourself with the right skills to know how Facebook's Advertising works. And for that you need to learn from someone who practices Facebook Marketing!
I am going to share my decade's worth of knowledge on the best practices with you in the Facebook Marketing Masterclass and make sure that you turn into a renowned Facebook marketer yourself.
So, what are you waiting for? Register Now!
Stay Updated With New Things In Digital
I send an email every Monday and That Will Overwhelm you with all new things in Digital.