I was just re-evaluating my Social Media Marketing Predictions for 2014 and Digital Marketing Predictions for 2015, I am glad the year in review has gone as per the predictions made last year! With heavy changes in algorithm of Google, failure in Facebook Edge Score and advancements of different social networking channels – year 2016 has got a lot on its plate to digest from the lavish digital and social media marketing buffet.
Register FREE for Digital Marketing Course & Get The First Lesson Right Away!
Here are some important ingredients that you must have in your Digital Marketing Strategy to make it taste awesome:
1. Search Dynamics and Search Results Dynamics Will Change:
Did you know that last year, Bing had gained 1.5% & Yahoo had gained 2.2% in the global search market, whereas, Google lost almost 3% of the market share? Well, Google is still dominating the market with 63.9% market share. But, Bing is slowly climbing the bandwagon and reaped good revenues for Microsoft last year. Don't avoid other search engines!
Also, the typical SEO strategies with highly promotional content on the website is not going to help much unless there is a smart content marketing strategy associated with your website. Create content with no less than 1000 words on your blog. Keenly focus on presenting absolutely kick ass content, something that doesn't exist on internet. Corporate blogging will take the leap for brands that have invested heavily in community building earlier; they will now shift focus on building their own digital properties and drive traffic. Search Engine Optimization techniques will only sustain with content marketing this year! Your visibility on search engine is directly proportional to your super active content engine.
2. Facebook Ads is the New Community Marketing:
The organic reach on Facebook is almost dead with 1-2% of your community rejoicing the content organically and the rest has got no clue what is happening on your page unless you don't boost your posts!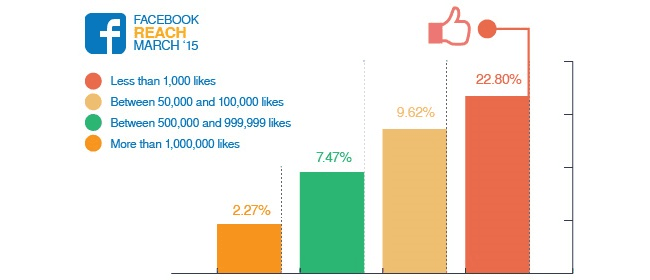 It's time brands start investing in creating absolutely brilliant posts and boost them to the relevant audience. The boosted post (Through Facebook Ads Manager) goes to the fresh audience (outside community) along with a like button that is more likely to bring you audience interested in the content you boosted to like your page.
Invest in Facebook advertisements and create different audience segments for a single campaign to understand the behavior of the audience. Aim at creating evergreen facebook advertisement campaigns. People don't like to see same ads again and again. Create different advert sets and schedule them in a campaign. These advert sets should function one after another – people will get to see fresh perspective altogether. These are some of the ad types that would be most used in 2016:
– Facebook Location Based Radius Targeting.
– Facebook One Click Lead Generation Advertisements.
– Instagram Advertisements through Facebook Ads Dashboard.
– Video advertisements
3. If You Ignore Custom Audience, You Can't Survive:
Creating custom audience strategies will justify strong brand recall tactics in 2016. It is crucial to build and understand the behavior of custom audience (website visitors) mainly and place advertisements, content accordingly on their timeline. Brands need to focus on creating separate custom audiences on Facebook and Twitter and place content accordingly:
On the basis of interest of the audience (pre-defined while make email databases)
On the basis of website pages they visit (create separate audience for separate categories / pages on the website or blog respectively)
Make a database of people on Twitter who are your target audience, Twitter allows you to target people on the basis of their usernames. Use Followerwonk or Buzzsumo to identify people.
4. Facebook Groups is the Savior:
There are many existing communities on Facebook that is helping small business owners, freelancers, real estate and insurance agents connect with their customers. Since, Facebook pages have become expensive to handle. Small business owners can make best use of groups in order to communicate with customers or prospects (who have made an enquiry). Let this community be a thought leadership community and be mainly promoted through guerilla efforts.
5. Not Just Listicles Please:
At echoVME, we did an analysis of some of the top performing corporate blogs of the world in various Industry domains and realized brands should not just focus on Listicles and How To's for their blog. They should also focus on blog titles considering: [infographic],
Why, What, Curious, Surprising and shocking titles. This year splendid content will help SEO and the ordinary content will stay ordinary. While the focus is usually on search engine traffic, the focus should also shift on attractive titles that will make people stick to the website for longer time. Now you understand why sites like BuzzFeed and Logical Indian are doing pretty well, don't you? It's because they just don't focus on search engine based content strategy.
Create interesting curiosity building titles for social networking sites and create high search volume based content title for search engines – Keep them distinguished.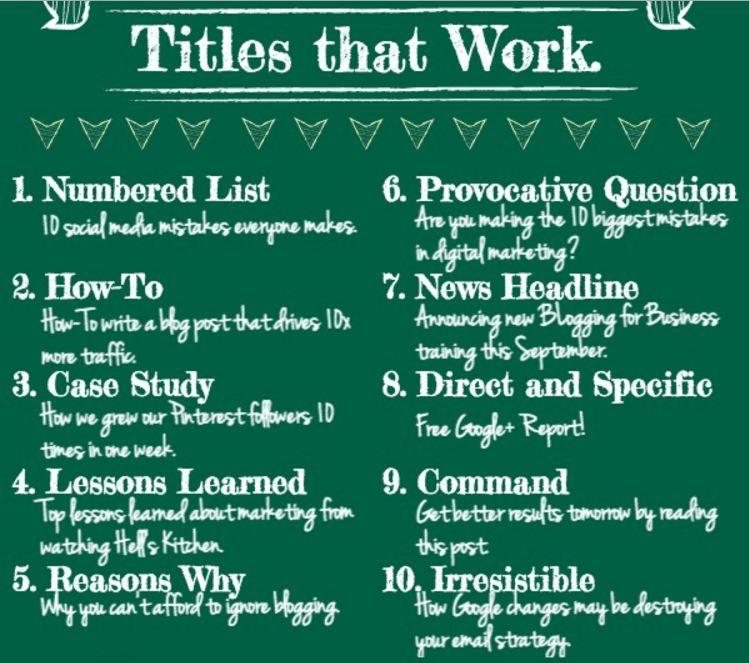 For example, let's take this article:
Option 1: 13 Digital Marketing Trends for 2016 (Almost every other digital marketing blogger has blogged about trends)
Option 2: 13 Secret Ingredients for Your 2016 Digital Marketing Strategy (This is curiosity building titles with focus on keyword '2016 Digital Marketing Strategy'
Platforms like WordPress have plugins that allows you to place two separate titles for search engines snippets and for social media embeds. Use them wisely.
6. Long Haul Influencer Marketing Will Take Off:
It's time brands start endorsing influencers as their digital brand ambassadors and sign a long haul influencer marketing campaign contract. I have observed many influencers talking about brands in the same vertical space. So if I talk good about Pepsodent, I talk good about Colgate too because both the brands ran a campaign and both paid me equally well! How does it really make any difference? – Yes, from a search engine optimization perspective! But, the audience of an influencer engages – it doesn't make any sense for them. Create a long haul program with traceable referral traffic and leads received through the efforts of an influencer – incentivize their effort in a long run process. Let them not refer you once or twice through their tweets as part of their engagement but give them a unique link to use that they can use to talk about you whenever possible as every traffic through them is a potential prospect for them to earn the referral commission from you!
Platforms like Digital Influencer, Get Evangelized, Indiblogger etc. can help brands reach to the desired target audience through different industry specific platforms like Tripadvisor, Zomato, Burrp, IMDB and more.
7. It's Raining Videos Everywhere:
Did you know 2015 was the year of Dubsmash in India and also across the world? Recording and sharing video has become lot more easy!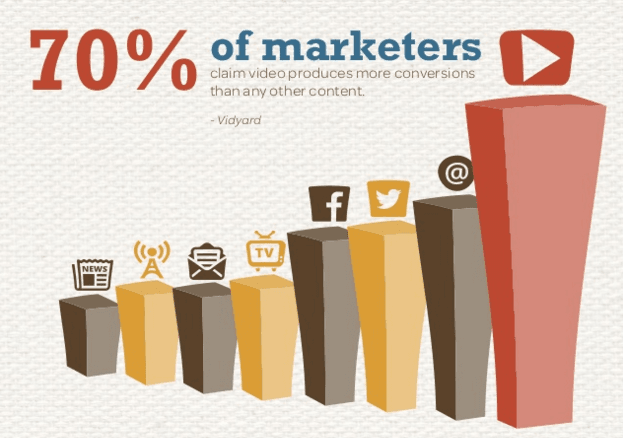 Facebook is now slowly becoming video book. With autoplay in place, the consumption of video on Facebook, Twitter, Instagram is increasing. Facebook is encouraging production houses to publish videos and they are equally excited after the launch of Facebook Video Monetization. YouTube brings search traffic, Facebook is the new cool for production houses!
Facebook is encouraging production houses to publish videos and they are equally excited after the launch of Facebook Video Monetization. YouTube brings search traffic, Facebook is the new cool for production houses!
8. Collaboration and Collaborations:
Co-creating content or collaborating for promotions has always been present. But, since the organic reach is dying and there are very few channels that have loyal following and reach, brands will focus this year to work in collaboration with such communities. Collaborations will take place at various levels:
Community based collaborations: A Chennai-based ice cream store Menchies collaborated with the admin of Chennai Movie Ticket Market (Facebook Group) and co-hosted a contest that worked in favor of the brand. It also helps community in creating the moment of excitement amongst the audience. Brands like Maggi just didn't want to come back with the regular traditional advertisements – they took a different route.
Platform or Process Based Collaborations: Maggi collaborated with Snapdeal and made people crave to place their first order. Almost on the style of how Xaomi MI series phone were launched. Register for the sale first, then log on to the platform on the day of the sale at the given time and click the buy button! Maggi sold 60,000 packets in a fraction of few seconds! People did celebrate first bite of maggi with an image shared back on the social media world!
Co-Creating Content: Kingfisher collaborated with The Viral Fever to create an amazing video series on entrepreneurship. Similarly, the online entertainment industry will see lot more scope of collaboration this year in 2016.
Real Life Collaboration: On completing 100 years, Nestle India partnered with Fauja Singh and brought him on board as the ambassador of '100 and running campaign.' They also launched a film saluting Mr. Singh that went viral. Ford had hired Rajat Tuli and Rahul Anand Co-founders, Happilyunmarried.com, Phanindra Sama, Co-founder & CEO, RedBus.in, Indrani Medhi, Researcher, Microsoft Research India and Lakshmi Pratury, Curator, INK with Farhan Akhtar as the anchor who interviewed them during a long drive. The hashtag campaign #WhatDrivesYou was well received. Many brands this year will try to feature or run campaign with real life heroes as that gels well with the digital crowd and creates a different spirit of enthusiasm amongst the followers.
9. Mobile Will Continue to Dominate:
"Download my mobile app to get special discount" will not be the only agenda this year. Mobile optimized videos, mobile optimized ads, mobile optimized landing pages, mobile websites, mobile app push messaging creative strategies would be the focus of the year 2016!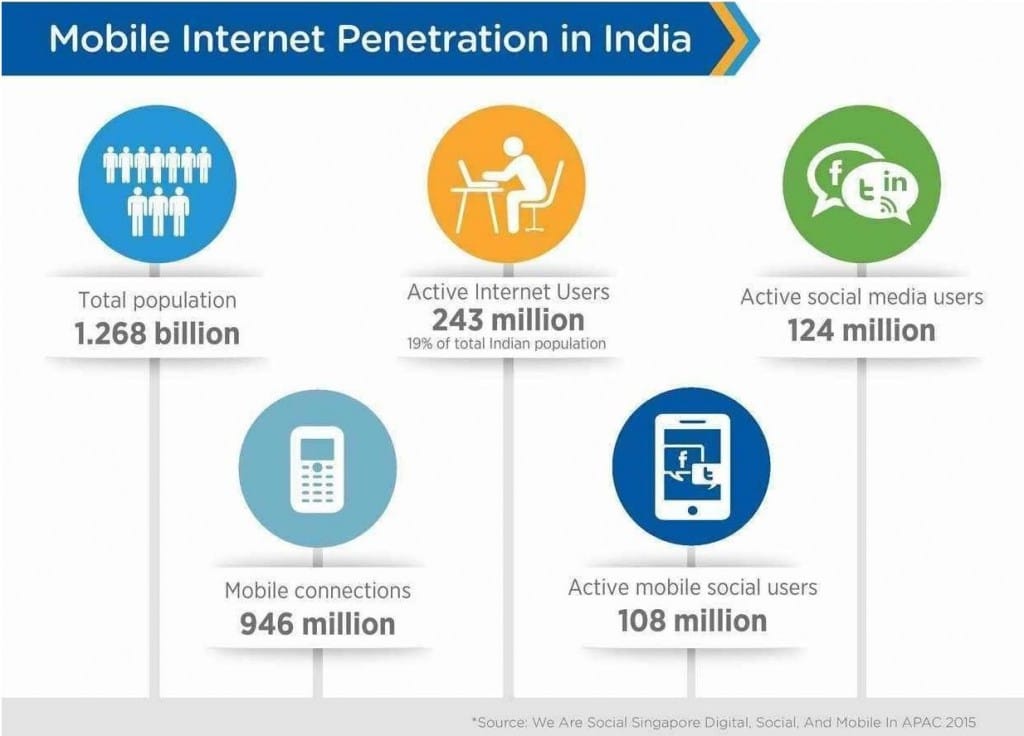 Remember, the Indian Internet market scenario is largely penetrated through mobile phones.
• Keep your advertisement messaging crispier.
• Use advertisement extensions in the smartest way (Location, call, important links on display) to drive the right action.
• Allocate budgets for mobile app discovery through gamification and referrals – People trust people more, let them become your brand advocate.
If you still haven't got your mobile friendly website, you should definitely get your mobile website all ready or your current website all responsive.
10. Drip Marketing & Marketing Automation:
In the real world when a brand wants to make a lot of noise they create a TVC, a radio jingle, hoardings, newspaper advertisements, on-ground promotional activities and road shows to register the brand in minds of customer. If you are a startup owner you should learn to activate Drip Marketing across various social networks if you are bootstrapped with your marketing budgets. Drip Marketing is nothing but art of connecting with people through email, social networking sites like: Facebook, LinkedIn, Twitter and consistently striking the conversation with prospect or politely pitching the prospect in most personalized way possible.
You should also focus on Marketing Automation process. Tools like Zapier, Aweber, MailChimp, LeadsBridge can immensely help you in creating a brilliant marketing automation process so that you do not delay any communication once someone makes an enquiry and create various moment of delight through educational and smart follow up campaigns (through various channels)
11. Educate Your Team to Become Brand Advocates:
For both B2B and B2C industry learning Social Media is important. Focus on the following parameters:
– Polishing of Social Media profiles (From professional angle)
– Employee Social Media Guidelines
– How to resonate organization's Social Media communication.
– How to showcase work culture through employees to attract more talent.
– How to create a strong Brand Advocacy by spreading the positive word of mouth and create thought leadership content at the individual capacity.
At echoVME, we create 3 months Employee Thought Leadership program on Social Media. This program is with the focus on making digital leaders. Every month a set of tasks are allocated for the participants and they are scored for their activities with top 5 making to the Corporate Blog.
12. Focus on User Generated Content:
As per KissMetrics Twenty-five percent of search results for the world's 20 largest brands are links to user-generated content. Focus on:
– Co-creating content with influencers
– Campaigns that involve people more.
– Initiate two-way communication in your digital marketing strategy and create more content with the responses received.
– Start featuring analysts, bloggers or their quotes on your blog.
– Ask for opinion and feature them.
– Ask for Testimonials and feature them.
– Record your customer's happy experience and showcase that to the world.
Let the effort come from both ways! User generated content will change content marketing!
13. Test and Try These:
I see many marketers conclude their efforts with Google and Facebook advertisements. It's important you have an integrated digital advertisement campaigns plan in place. Focus on the following:
– Instagram Advertisements
– Pinterest Advertisements, Twitter Advertisements, Slideshare Lead Gen ads and LinkedIn Advertisement.