There are many different ways to make money, and one of the most popular options today is through mobile apps. In India, there are a number of money-making apps that can help you generate a steady income. By understanding the different types of money-making apps available in India and how they work, you can select the best option for you and start generating some extra income. So, if you're looking for ways to make more money, be sure to check out the below-mentioned list of money making apps in India!
Let's face it.
Money is a massive motivator in India. You and I are residents in a developing superpower, and money is our ticket to the good life. This scenario rings right, especially when it's crunch time in the country. I am no exception to this.
As a digital marketer, I'm always looking to maximise my ROI from every possible avenue. However, not everyone wants to set up an elaborate digital marketing strategy to get returns from, right?
Some people just want to make a quick buck, legitimately. If you're one of those people, then you're in luck, because I have for you an exclusive list of the 20 best money making apps in India. Some of these apps may sound familiar to you. Yet others are new kids on the block, looking to make their mark in the niche.
I'm sure every entry on this list will be helpful to you in some way, so let's get straight into it!
Choosing The Right Money Making App That Suits You
Just calling them money-making apps sounds a little sketchy, so I'll elucidate on this here.
Money-making apps in India usually come in the form of referral reward programs, affiliate tie-ups and cashback reward schemes.
Each money earning app has its way of operating and managing its client base. Ultimately, this renders the niche highly competitive.
Most of these apps also rely on a user loyalty system to encourage their user base to utilise their app's features regularly.
Across all the money-making apps out there, there's a recurring theme: it's life in the fast lane. The apps encourage you to be proactive in earning money on the app through inbuilt reward systems.
As a recurring motif, money-making apps also offer you the privilege of choosing where your funds go. Usually, you can either transfer them straight to your bank account, or to an in-app wallet system. of
At its core, this is what forms the crux of most money-making apps in India. Now that we've got that out of the way let's delve deeper and enter the world of these money-making apps.
Latest Trends to Make Money from Apps
Currently, most money making apps are prevalent on the Google Play Store, with a few options being available on the App Store as well. As expected, most of them are free to download and set up. A select few, however, are freemium. For those unfamiliar with the term, freemium apps are entirely free to download and use. What sets them apart from the free apps is their paywall.
More often than not, a set of "premium" features of the app sits behind a paywall, which you have to shell out real money to cross. I feel that the freemium model is a perfectly acceptable scheme for a mobile app to adopt. The developers need their share of the earnings to keep their operations running, right?
Most people feel freemium apps are priced unfairly in some instances. I'm glad to report that for the most part, money making apps in India maintain a level playing field for both paid and free users.
Signing up for These Money Making Apps is a Straightforward Prospect
Download from the Play (or App) Store.
Register through the specifics required for signing up. Nowadays, signing up is seamless, with one-click registration through either Google, Facebook or other platforms.
Polish your profile through the in-app interface. This process could be optional in some apps, but in my opinion, it's almost always beneficial to establish yourself on the platform well.
Nowadays, most money earning apps in India are generous in teaching you the ropes of how their apps work. In-app tutorials are ubiquitous and help you get the hang of how things work reasonably quickly.
Pros and Cons of money making apps in India
Now that you get the crux of how the average money-making app works, you're probably wondering how legitimate these avenues are for making money.
Is it worth your while?
What better way to figure this out than with a list of pros and cons?
I'll break it down for you right here.
Pros

Easy setup and hassle-free service
Accessible from anywhere
Seamless fund consolidation and transfer
Incentive-based rewards
Cons

Requires intensive involvement and study
Can be time-consuming
Takes a while to gain significant traction
Does not integrate well with other revenue flow systems
The takeaway you should be getting from this list is that money-making apps in India currently sit pretty within their niche. They aren't something you can base your entire revenue model on, but they provide a nice boost to your overall earnings. If you play your cards right, that is.
There's no way to "hack" it other than genuinely putting your mind to it and strategising well. If you think that this is a shortcut to the big bucks, you're probably going to be disappointed on both counts. Steady earnings need a sustained approach!
By now, your understanding of this concept should be deep enough for you to be able to make an informed decision on this.
Are you ready to take the plunge?
Great!
Now I'm going to share the list of the top 20 money earning apps in the country as of now. Trust me when I say that these are the best places to put (and get) your money on!
Top 20 Money Earning Apps in India in 2023
Kindly note that these ratings are not in any particular order. As I always maintain, there's room for everyone to win in the digital world!
1. Google Opinion Rewards
Google opinion rewards is one of the best real money earning apps in India. Google has a foot in every digital door. No wonder they're almost universal nowadays!
Anyway, Google Opinion Rewards usually goes under the radar when discussing money-making apps in the country. The premise is simple. You help them consolidate user-generated data; they pay you for your efforts and time. The surveys Google presents here are usually random, based on search popularity and public interest.
On average, you will get around one survey per week, so your earnings are capped based on what you make from that survey. To keep payment streamlined, the money you earn on this platform reaches your wallet as Google Play credit.
You can then redeem this on the Play Store on paid apps. All-in-all, Google Opinion Rewards is an entry-level money-making app with a linear structure for users.
Since it's a Google offering, you've probably guessed that it's geared for Android usage.
2. CashBuddy
CashBuddy is another great money earning app in India. This unique app dives deep and fetches you rewards from a variety of tasks. Some of these can be as simple as watching a promotional YouTube video for a particular product. As is customary, a user referral scheme is also in place, ensuring guaranteed rewards.
Typically, these rewards fall in the range of ₹50. The ads are credited to your Paytm Wallet, which you can then redeem later. CashBuddy offers a seamless experience throughout! Available on Android.
3. Roz Dhan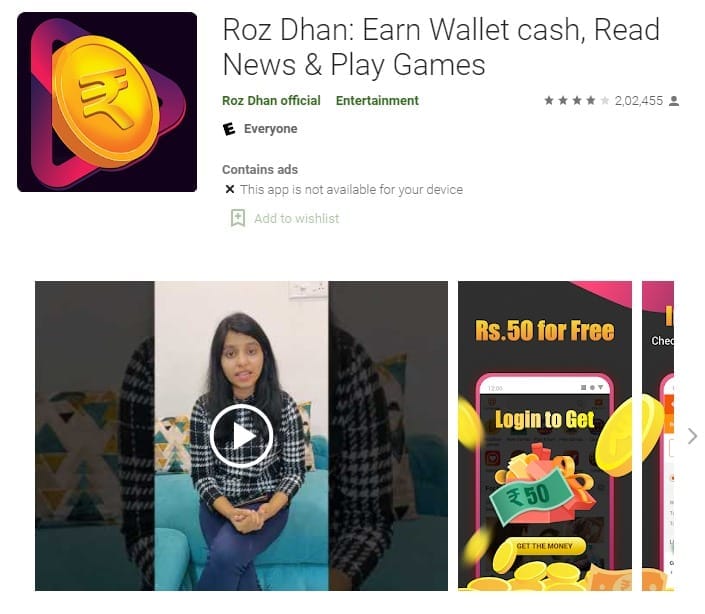 Literally translated from Hindi, this means daily money. In this money making app, speed is of the essence and money moves fast. Right from the get go, you can earn money just for signing up! The app makes use of codes (similar to coupons) to guarantee rewards.
Like most other money-making apps in India, Roz Dhan makes use of Paytm Wallet to credit your earnings. The Roz Dhan experience is as seamless as they come. You can find the app on Android.
4. Loco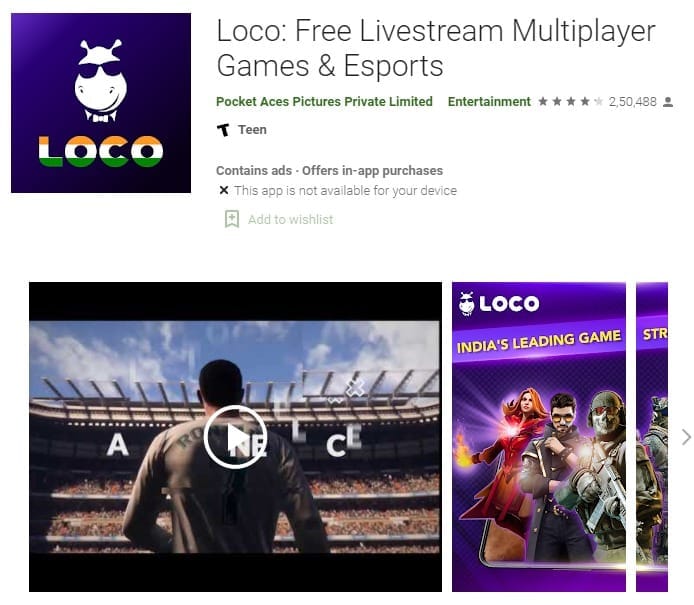 Let the games begin! Loco takes the premise of earning money online and adds a competitive spin to it. You earn money based on the number of quiz questions you get right! The icing on the cake here is that the app has provisions for vernacular usage too – languages such as Bengali and Marathi are fully implemented. There are drawbacks, though. The quizzes are timed, and there are only finite attempts in a day to prevent exploitation. Loco is available on the App and Play Store.
5. UserFeel
This app helps you earn a quick buck while also being highly productive. The crux of UserFeel stems from you helping website owners assess their site's strengths in terms of UI/UX.
Payment is primarily through PayPal, and you get 10 dollars for every site you successfully evaluate. Naturally, the surveys are extensive, so you'll have to work for it! UserFeel is primarily available on Google Play Store.
6. mCent
This app is another old favourite among the Indian mobile users. As the name suggests, mCent focuses on getting its users money rewards for simple referral tasks. mCent also helps you earn free mobile recharges through a separate set of tasks. If you use their affiliate links or download particular apps, you get money. This money can be wired to your Paytm account. You can also win money for inviting friends to the app. mCent works on Android and iOS.
7. Dream11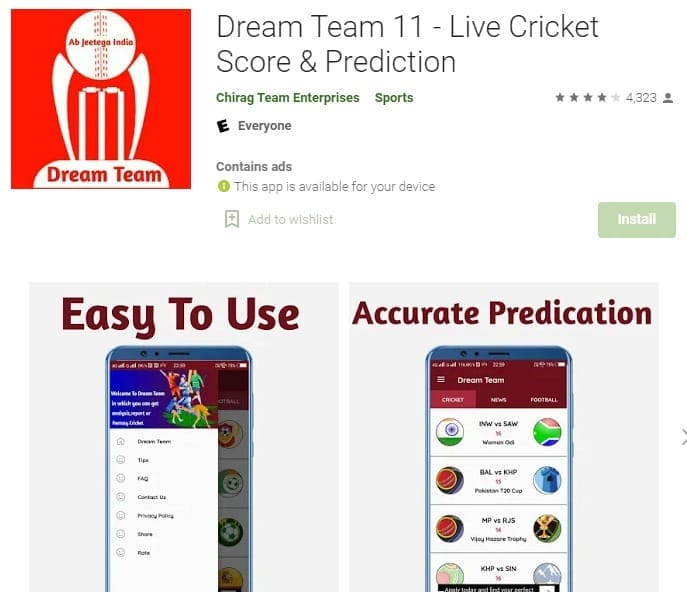 This app rose to blazing popularity in recent times. Understandable, because it's based on a cricket fantasy league! Signing up is free and referring your friends earns you guaranteed money. Of course, you could try your hand and play the game to win big! It requires some planning and execution to nail, but it's definitely doable! Ready to play and earn? Dream11 is on Android and iOS.
8. CouponDunia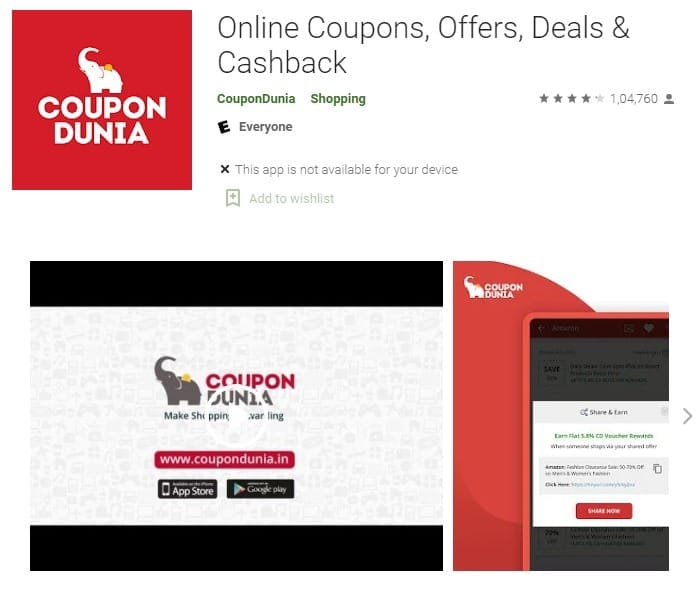 Though this isn't technically a money earning app, the amount of cashback value it offers is undeniable. Through specific coupons, you can easily gain immense value just by saving money on deals. On registering, you get ₹50, and ₹25 for every referral that you bring in. CouponDunia mostly targets e-commerce websites like Amazon and Flipkart. The app is available on Android and iOS.
9. PhonePe
PhonePe is one of the original UPI harbingers in India. Pioneered by Flipkart, it offers cashback deals on specific payments. Signing up requires a UPI ID, so security is not an issue. As with other UPI apps, you also get cash rewards with referrals. These rewards are credited directly to your bank account. PhonePe is on Android and iOS.
10. Google Pay
Originally called Tez, GPay is now a widespread payment interface across India. It's also a reliable money-making app in India. There is a separate rewards section in the app, with the coupons being refreshed every now and then. Some are guaranteed rewards, like referrals. Others are more of a roll-the-dice situation. Google Pay is present on Android and iOS.
11. TaskBucks
In this app, you earn cash rewards for executing simple tasks. Usually, you will have to download suggested apps, view promotional ads and refer other people to earn big. The referral system in particular offers easy money, quickly. You can chain referrals together for increased bonuses. Through this system, you can earn almost ₹70 in a single day through referrals! TaskBucks is on Android.
12. Slide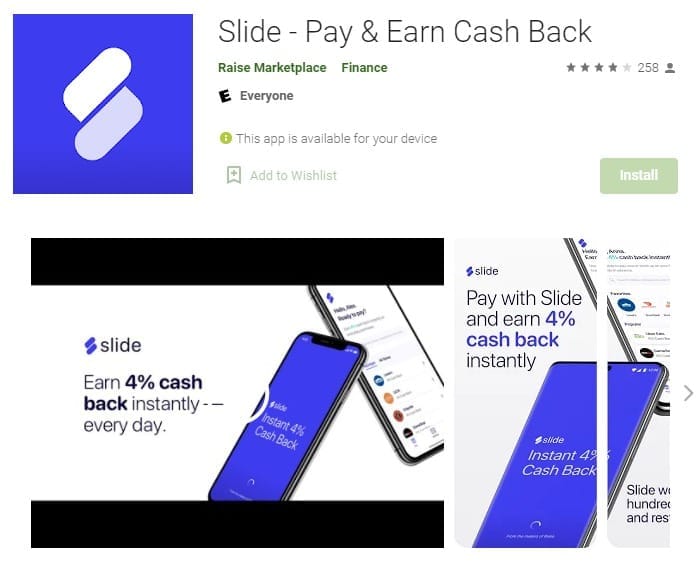 Honestly, this is the simplest premise I've come across for earning money online in India. You unlock your phone, you earn money. It's that simple! Obviously, there's a cap limit on the earnings per day. You can choose the lock screen based on your preferences too. Cash can be redeemed as Paytm or Mobikwik balance. Slide is available on Android.
13. Skrilo
This money-making app in India is hinged on the luck factor. It follows a lucky draw system that can net you anywhere from ₹10 to prizes ranging in the thousands. You get a finite number of tries every day, so make them count! You also get access to exclusive offers and deals periodically, so the app rewards regular usage. Skrilo is currently available on Android.
14. Pocket Money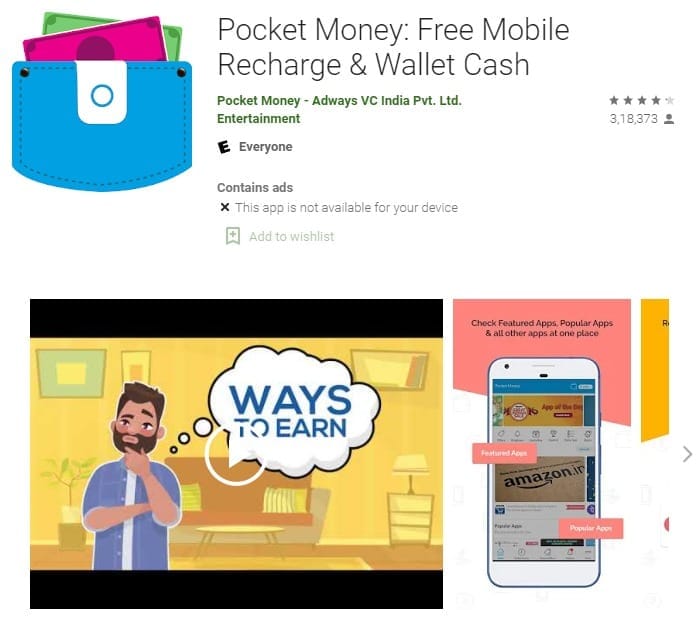 The earnings you get from this app might not be much, but the flow is steady. The usual premise of money for simple tasks is prevalent here. You can also play games and win money, such as Tambola and Lucky Draw. Money is credited as Paytm balance.
15. Meesho
Meesho's money-making system makes it one of the best money-making apps in India. It is a reselling app, where you earn money for sharing products online. You get commissions for orders placed, and incentives for when you meet sales targets. Meesho is an Android app that requires zero financial investment from your end.
16. Databuddy
This is yet another app that has risen to prominence in the Paytm cash niche. Through Databuddy, you can earn rewards for sharing pictures and downloading specific apps. The Databuddy wallet acts as the middleman between the interface and your Paytm wallet. You can also transfer money to your PayPal balance here!
17. SquadRun
SquadRun prioritizes productivity in making you earn money. In this app, you run "errands" for e-commerce platforms like Ola and Amazon. You can withdraw your earnings into your Paytm account and access more and more missions every day. Currently available on Android.
18. Benefito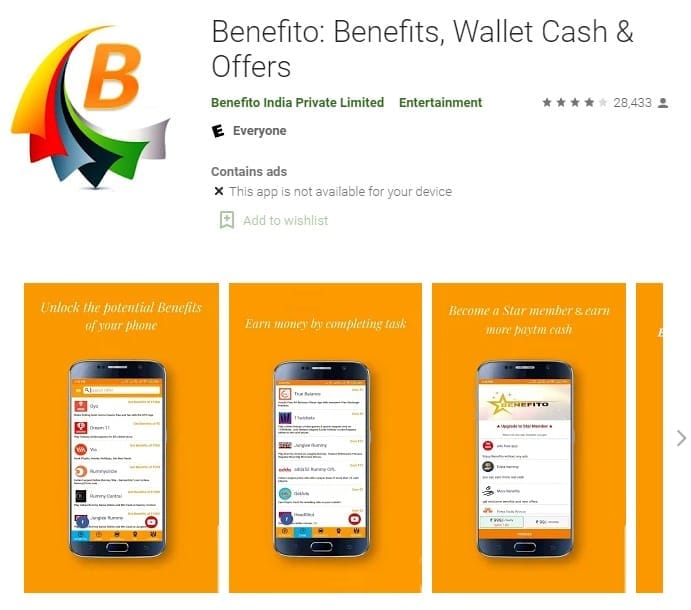 This is another app that rewards you with cash for the app downloads you make. It's quite simple to set up and earn from. The app offers a seamless experience and interface for users. It uses Paytm exclusively for cash withdrawal. The app is available on Android.
19. 4Fun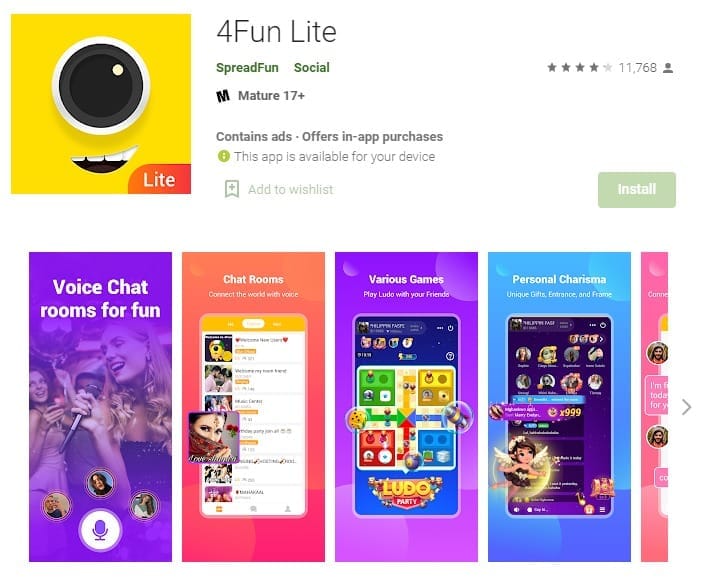 This app takes a national pastime and pays you for it. Yes, here you earn money for sharing unique videos, GIFs and posts. On joining, you get ₹100 and also earn money for every referral you bring in. The app was crazy popular last year, so you should get in on the action too!
20. LopScoop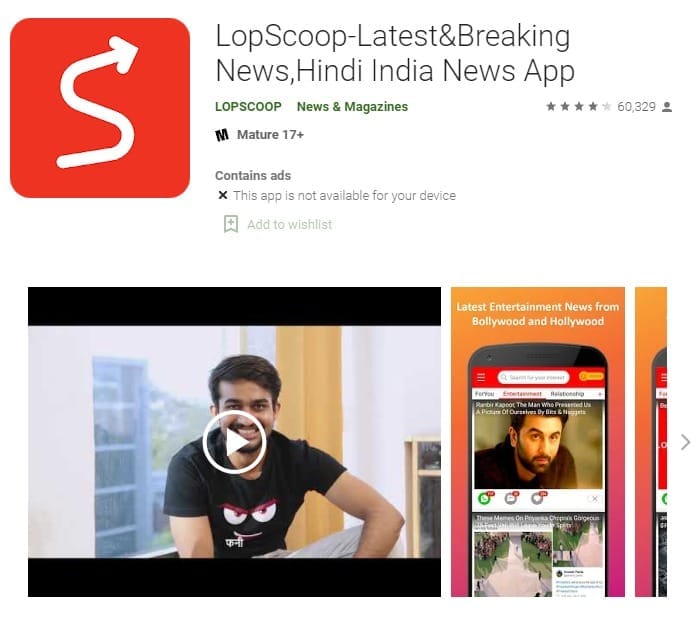 This is an app that takes it easy in letting you earn money. Here, you earn money for checking out blog articles and posts, along with referral bonuses. A lucky wheel is also present, if you're feeling brave! The app is available on the Play Store.
Conclusion
Money making apps in India are on the rise of late, especially with the current situation in the country. It's just another niche in digital marketing that is having its day in the sun. If you're opportunistic enough, you can earn some solid cash!
Have you tried out any of these apps?
Leave a comment below if you have!