Your target audience is no longer out on the streets – strolling in the park or stuck in traffic. They're curled up inside their blanket and in front of their mobile screen.
It is no surprise that the digital platform is driving the world today. Being visible on social media has become the most essential part of marketing.
However, finding new ways to sustain yourself in the digital age can be challenging and extremely rewarding!
Fortunately, you can find all the answers and solutions by consulting these 20 Indian digital marketing bloggers, who have curated their digital marketing blogs just to help you out!
What is Digital Marketing Blog?
Digital marketing blogs are information portals that keep a close eye on the latest trends in the digital marketing industry. They are maintained by scholars and enthusiasts who have years of experience in the field, and aim to grow the industry.
These digital marketing blogs act as helping hands to those who wish to enter the industry or intensify their presence in it. Every blog has something different to offer, and every story within it will guide you towards making conscious marketing decisions.
If you are a student planning to enter the digital industry or a brand owner wanting to shift your business online – these set of 20 digital marketing bloggers have your back!
Top 20 Digital Marketing Bloggers & Blogs in India
1. Sorav Jain
Sorav Jain is a significant contributor to the digital marketing industry. Starting his journey at the age of 17, Sorav has delivered excellence in all the areas of the digital world. His brainchild, echoVME, is a leading digital marketing company that has successfully served clients for 10+ years. In 2019, Sorav hopped on to his mission of training and educating individuals to share his knowledge and expertise through Digital Scholar.
In his digital marketing blog, he talks about digital marketing trends, new things in digital, social media campaign ideas, instagram marketing tips, digital marketing agencies reviews, digital marketing institute review, search engine optimization etc. In addition to the three blogs – Sorav's personal blog, echoVME and Digital scholar, his Instagram account will take you through interactive reels and informational posts!
2. Priya Florence Shah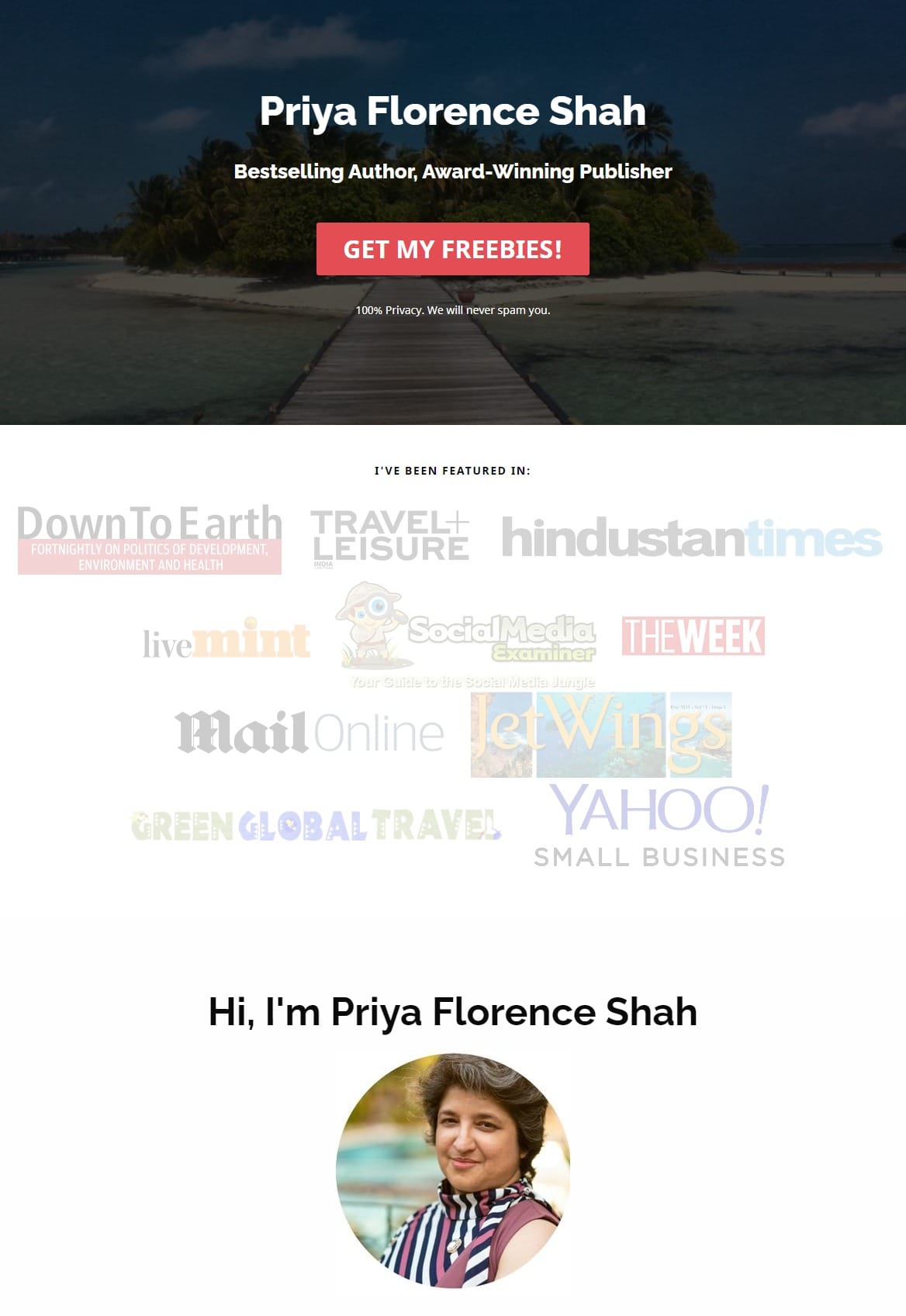 Priya holds a strong passion for writing, blogging and creating content. She combines her digital marketing skills with her strong affinity for women's leadership and entrepreneurship and produces a range of content. She identified the role the internet played in changing marketing and corporate PR. She's also been listed among the top digital marketing experts in 2020 and top social media experts to follow.
3. Himanshu Arora
Himanshu is a leading digital marketing consultant, trainer and digital marketing blogger in India who has been in the industry for 16+ years. He keeps a close eye on the industry and the changes it undergoes. He co-founded one of the most successful digital companies – Social Panga. The company offers end-to-end digital marketing services that include branding, online marketing, and Web Design and Development.
4. Social Samosa
Social Samosa is a digital marketing blog in India that will accompany you with your morning, evening, or mid-day tea. It's your 'adda' for the public and the brands to collaborate and gain knowledge. In a nutshell, it is a place for you to know about everything that's happening on social media. Driven by the motivation to influence the influencers, place thought at the forefront and deliver quality content, it has offered exceptional value to all. It's founders – Ankita Gaba and Aditya Gupta, aspired to make a social samosa a 'go-to' place that offered the A-Z of the internet world.
5. Anvesha Poswalia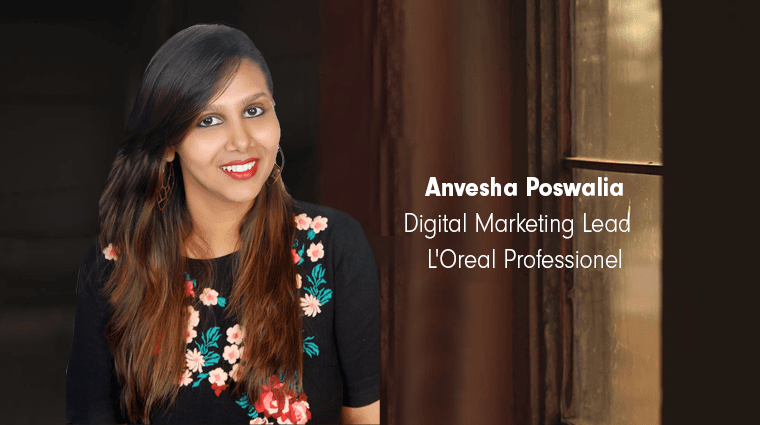 Anvesha Poswalia is a digital marketing blogger in India who displays her optimistic attitude in everything she does and writes. She started her career working for Google and is now the digital marketer for L'Oreal Professional. In 2018, Economic Times accredited her as one of the 'Economic Leaders 2018'. In 2019, Social Samosa included her in the '40 under 40' digital leaders. More recently, she made her place in the 'Top 30 Digital Marketers' of India.
6. Digital Scholar Blog
Every additional day learning and reading from the Digital Scholar will take you one step forward towards being industry-ready. Introduced in 2019, their vision is to create graduates capable of excelling in the global digital marketing industry. The company takes pride in its agency-style and goal-specific learning, and offers a promising future. The Digital Scholar's digital marketing blog holds a variety of content providing insights in all aspects of digital coming from the expert himself, Sorav Jain. Their posts are updated regularly and aim at promoting innovation and answering all questions pertaining to the industry.
7. Deepak Kanakaraju
A biker, a digital marketing blogger, a speaker, a trainer, and an author – Deepak Kanakaraju found himself gaining interest in the digital marketing industry in 2007. After successfully running the #1 Motorcycle blog with 1 lakh+ followers and 1 million+ views for five years, he moved on to start Digital Deepak. His personal blog Digital Deepak is flooded with tips for running a successful digital business. He has written two books: How to get your dream Digital Marketing Job and Content Marketing for startups.
8. Nidhi Singh
A passionate digital marketer, Nidhi Singh has her own digital marketing blog where she pens down all her learnings, findings and experiences. She gives hands-on solutions and numerous tips to everyone's digital challenges! Her group, 'Digital Marketing tips and tricks' will provide you with insights on the digital world and is open to all! She actively answers questions related to the digital world on Quora and has a following of over 75,000. She was also ranked as a top Quora writer twice! Her content was published in two International magazines – Huffpost and Inc.
9. Pradeep Chopra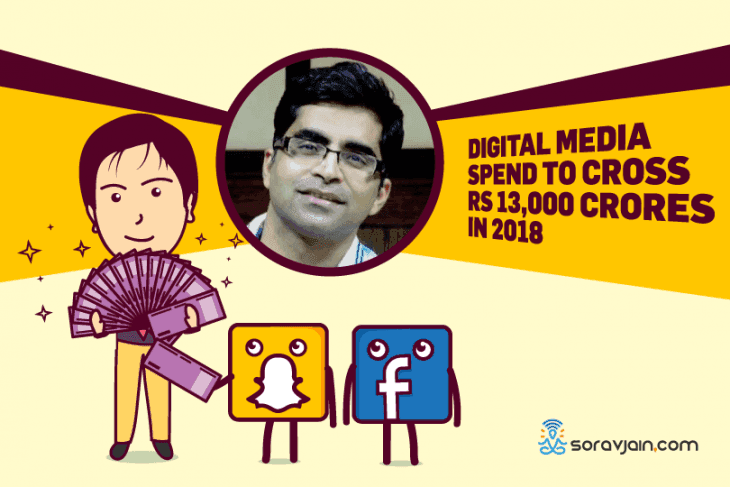 Pradeep Chopra, the name associated with Digital Vidya, has been in the industry since 2000. A proud alumnus of IIT Delhi, he trains in concepts ranging from Digital Marketing, Big Data and Data Analytics to Cybersecurity. He founded Digital Vidya in 2007 – when the internet was just beginning to catch the eye of entrepreneurs. Chopra's forward-thinking and exquisite vision made him one of the pioneers in digital marketing and an international speaker the world is chasing for!
10. Prateek Shah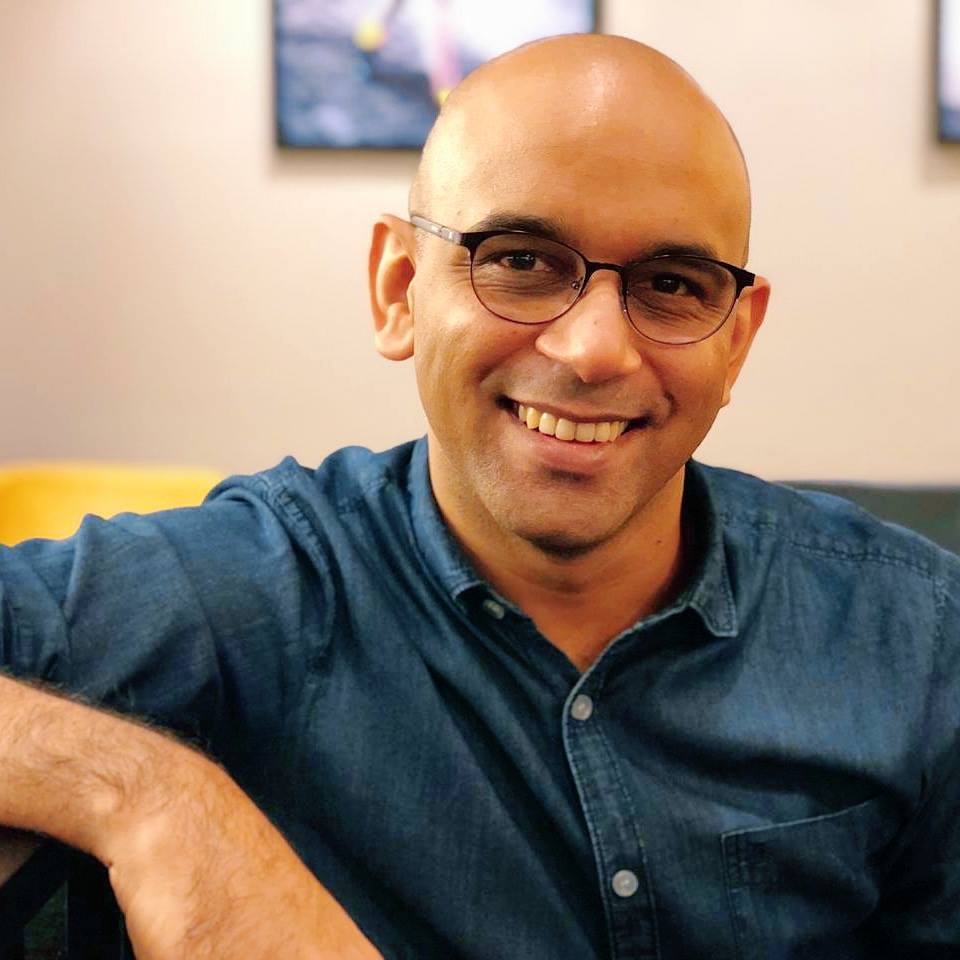 Digital Defynd is a hub for learning about digital marketing and finding the best courses based on your requirements. Founded by Prateek Shah, it is a platform that encourages learning and creates a community that constantly communicates, collaborates and creates content for one another. He is widely recognized as a "virtual people's person."
11. Social Beat
Co-founded by Suneil Chawla and Vikas Chawla in 2012, Social Beat provides marketers with services to grow their brand's presence on the digital platform. Their wide variety of services fill all the gaps in digital marketing. Their blog is filled with suggestions and information about new and coming digital marketing trends.
12. Harsh Agarwal
Harsh Agarwal calls himself an accidental blogger who now guides new and established bloggers to get their A-game on their journey. With experience of 11+ years, you can be sure to be learning from the best. He aims to tell the world everything there is to know about blogging through his personal blog – Shoutmeloud. His digital marketing blog is the perfect place for you to find everything from the challenges of blogging to how you can earn a living by doing so,
13. Roota Mittal
Roota Mittal's training is applauded for being straight and stating to-the-point facts. Through her platform, Marketing Accelerator, she has coached thousands of entrepreneurs and given them the skills to make their own brands digital-friendly. Her aim is to see her students get more time-based, location-based, and income-based freedom. She is highly active on Instagram and constantly updates her profile with 'secrets' to master the art of digital marketing.
14. Siddhant More
Siddhant More is a proud founder of Mad Over Marketing – a marketing media company that showcases the best and worst marketing moments on its social media. Their growth has been purely organic, and now even provide workshops on digital marketing hacks. They thrive on creating quality content and stay away from the herd – making every piece of content out-of-the-box and unique.
15. Karan Shah
Founder of IIDE – Indian Institute of Digital, Karan Shah is a tech enthusiast and a public speaker. His courses are built on experience-based methodologies and provide practical, hands-on training. At IIDE, they believe in bridging the gap between what the digital marketing world requires and what the current education offers.
16. Neha Kulwal
CEO of Admitad India, Neha Kulwal, has been included in the 50 most influential digital marketing leaders of 2017. Her work history has made her an expert in Search Engine Optimization, Market Research and Customer Relationship Management. She has always been at the forefront of coming up with new marketing ideas and strategies!
17. Jitendra Vaswani
Jitendra Vaswani is an award-winning digital marketing consultant who has experience of over 8 years. His passionate writing spirit is displayed on his blog – bloggers writers where he shares tips on writing, SEO and reviews products. He is also a speaker who inspires people to start their journey towards digital marketing—the author of the book: Inside a Hustler's Brain: In Pursuit of Financial freedom.
18. Webchutney
Webchutney is known for creating unique and award-winning marketing campaigns for its clients. The company was started back in 1999 when the web was heading towards its initial years. Safe to say, the founders of Webchutney – Sidharth Rao and Sudhesh Ramaria, have seen the web evolve and transform into what it is today. The company was ranked at #1 for 8 years.
19. Kanchan Shahdadpuri
Kanchan is the founder of a Mumbai based company – Ethinos Digital Marketing that has sworn upon transforming the ways brands connect with their customers. With an experience of over eleven years, she keeps engagement as her top priority. During her career, she has been a recipient of various awards for her performance and contribution to the industry.
20. Neil Patel
Neil Patel is one of the most experienced and knowledgeable digital marketers there is – he started gaining experience when he was 16! He has been recognized globally for his work: He is the New York Times bestselling author, a recognized top influencer by Wall Street Journal, The Forbes', by ex-president Obama and the UN.
Along with providing digital services to brands like Google and Amazon, he also co-founded Crazy Egg. He introduced the world to Ubersuggest, a tool that generates keywords for free.
Any of these 20 Indian digital marketers will provide you with the latest marketing hacks to get your business start!
Make sure to get yourselves updated and learn from the best!
Happy marketing!