India finally made it!
16th December has now been recorded as Digital Marketing Day with more than 17 cities hosting meetups bringing in all the Digital Marketing Enthusiasts together under one banner.
How did it all start?
Well, there is a detailed blog post on Digital Marketing Day and how it all began. In nutshell, this day was randomly decided by group of enthusiasts on Facebook Digital Marketing Question and Answers community. Like-minded people joined hands, a Whatsapp group was formed and then this day took shape into a giant one by lots of media coverage, individual promotions and some ad campaigns to drive in city specific registrations.
Why Digital Marketing Day?
550 million Indians are on the Digital platform now and the number is set to increase to 700 million by 2020. And to use this space effectively, Indian companies would shell out about 19000 Crores by 2020. So the need of Digital marketing right now is the highest than ever. On this day, we also released a video on where does stand on the global digital marketing map.
Let's check how the day was celebrated across the Nation:
Digital Marketing Day in CHENNAI:
Being the ones who initiated the concept, DMDay was celebrated in a grand way by echoVME and team. The speakers were Sorav Jain (CEO, echoVME), Vikas Chawla (Co-founder, Social Beat), and Rob Peck (Director of Client Marketing, O3M Directional Marketing). The topic of discussion was 'Digital Marketing Trends in 2019'. And the participants had a great time interacting with the speakers, engaging in the Q&A session and gaining wonderful insights in the world of Digital Marketing.
PATNA: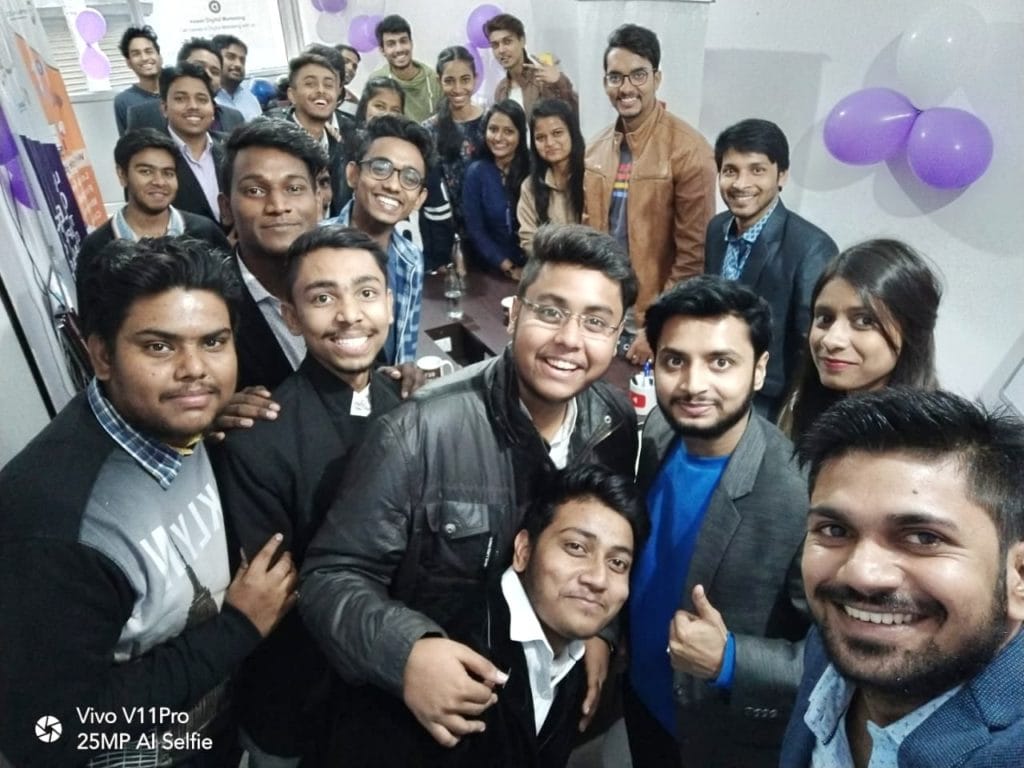 In Patna, people are more into Literature, Banking Preparation, UPSC and artworks. They use social media and other verticals of digital marketing but awareness is relatively less. But Digiwalebabu took initiative and successfully organized the event. The participants were college students, startups, Digital Marketing founders, Web developers, sports people, writers, poet and students and other Media people from Bihar. There were discussions about Startups, Digital Marketing, Facebook Tools, and importance of Digital Marketing, figuring out, how to start a venture in Digital Marketing Area, Instagram Hacks and tips and How to become DigiPreneur.
NASHIK: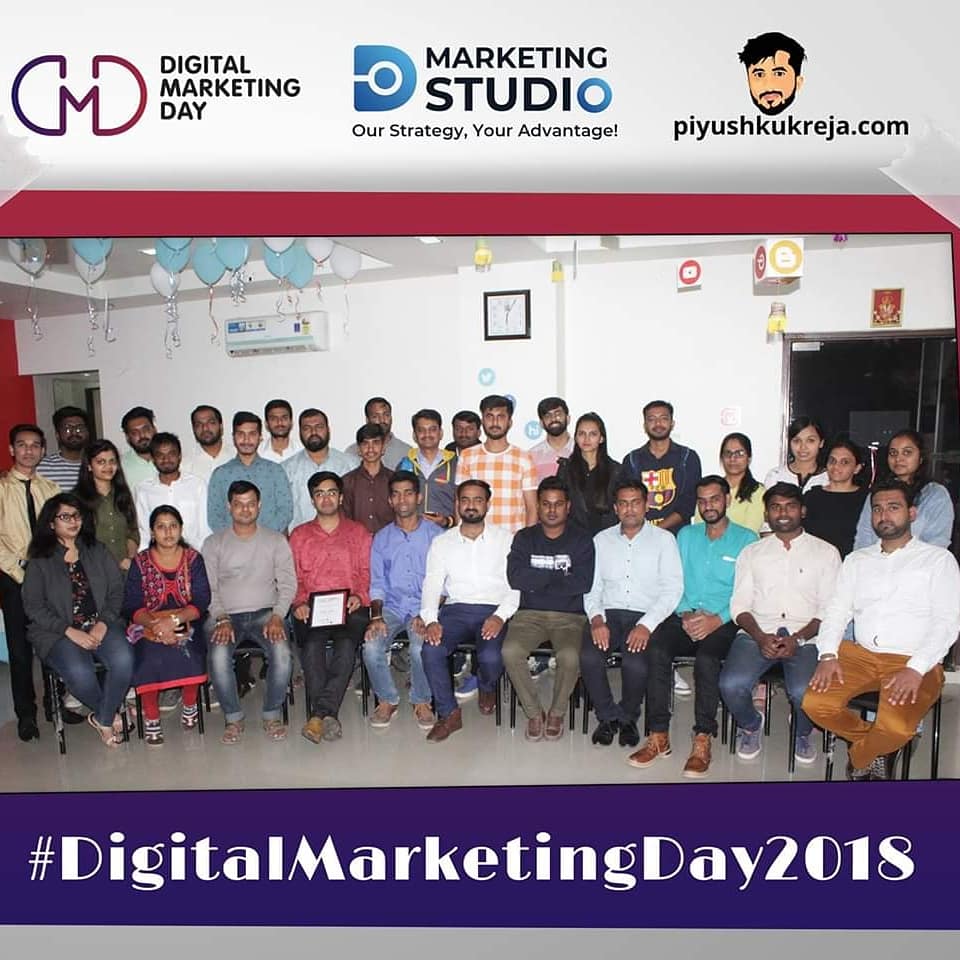 In Nashik, Digital Marketing Day was celebrated to enhance the knowledge of people about the subject and build a great digital community in the city. Piyush Kukreja – A Social Media consultant, Pushkar Salunke and Digital Marketing Studio took the initiative for organizing and celebrating this day in Nashik city. Nirav Hingu – A handwriting expert arrived from Mumbai to share insights of his Digital Marketing journey with some smart tips and tricks. The attendees were satisfied and happy to gain a bunch of knowledge of Digital Marketing at once. Their efforts turned to successful with 40+ members participating from Nashik. The session ended with gratitude and thanks to organizers and Milesweb for providing one-year free 1GB hosting.
SURAT:
Since 2016, iVIPANAN Digital Marketing Services is organizing Social Media Day in Surat to sensitize the citizens of Surat to empower them for personal and business growth with social media. This time, the company under the leadership of Bhautik Sheth decided to organize DM Day to empower citizens with more digital platforms. With 5 experts and 2-panel discussions, wide topics were covered. The panel discussion was moderated by Bhautik Sheth and panelists were Siddhi Jain (iVIPANAN), Dr. Monika Suri (Auro University), Dr. Hemlata Agarwal (SR Luthra Institute of Management) and Nishit Jariwala (BuddyBits).
UDAIPUR: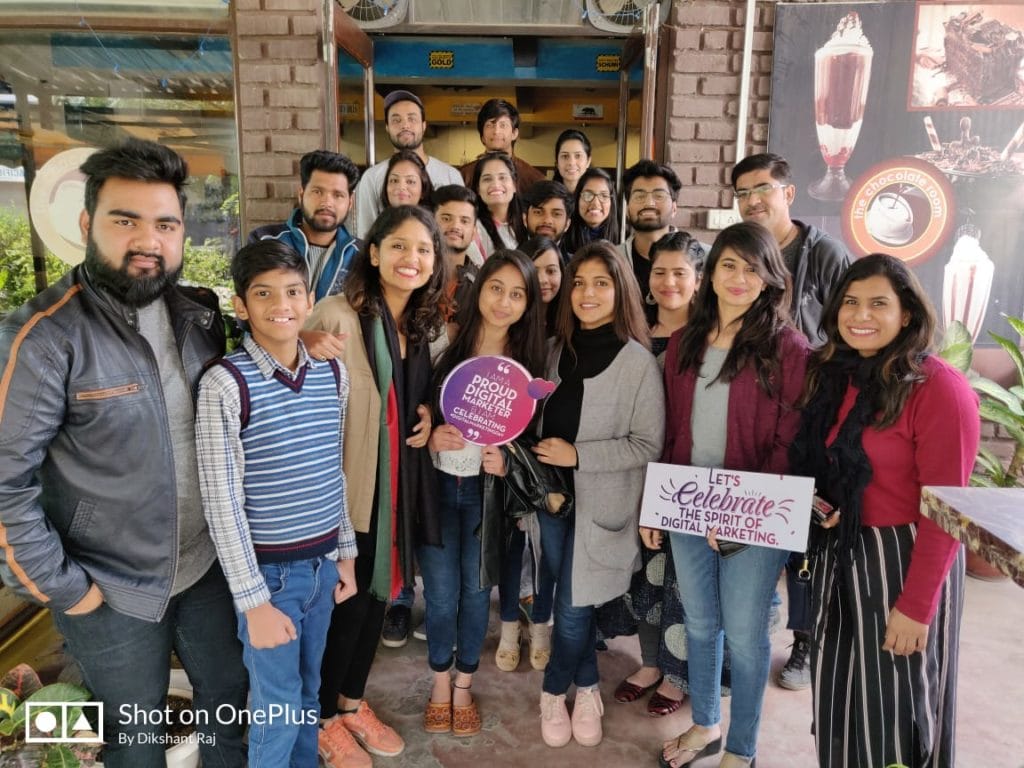 The Digital Marketing Day in Udaipur was sponsored by Digication. They had discussions on the scope of Digital Marketing in the upcoming year and their views about it, and the session was kept light-hearted and vibrant with fun and games. They wound up by deciding to host many such events in the upcoming days.
LUCKNOW: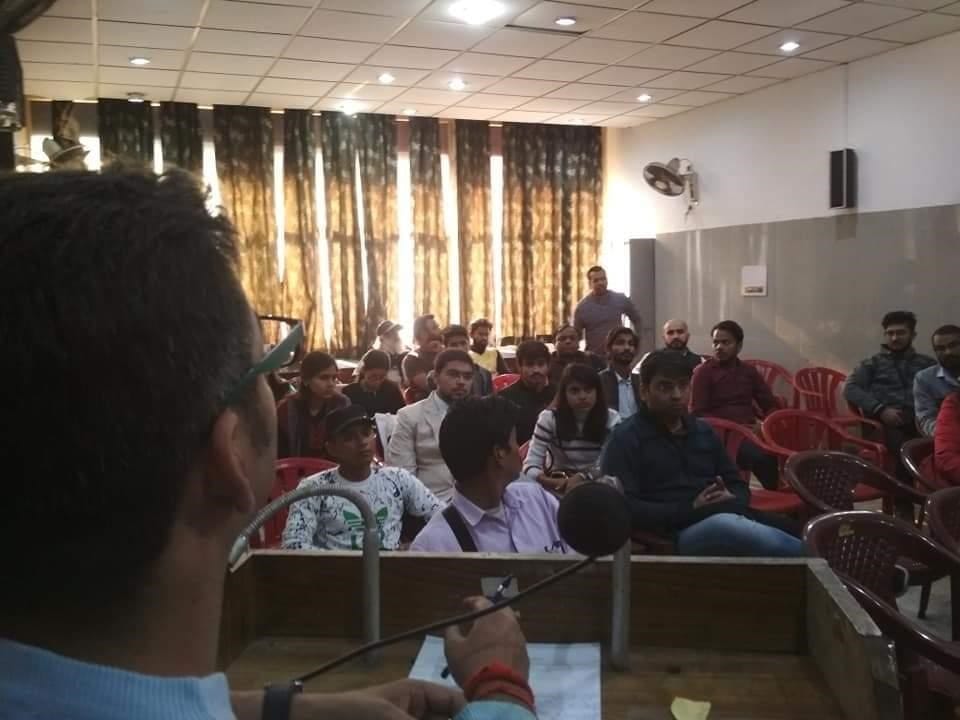 The Digital Marketing Day in the city of Nawabs was organized successfully with over 100 people participating. They had a diverse set of participants from Start-Up founders, DJs, Poets, boutique owners to students, professors and HODs of Lucknow University. They discussed organic promotion, email marketing, content writing, YouTube promotions, importance of images in blogs, contemporary articles and more. The event was hosted by DigitalAshish and team, and the speakers included Yash Srivastava(CEO of feedingtrends) and Ashish Shukla (Founder of digitalashish).
AHMEDABAD:
Ahmedabad is a renowned city for all its business acumen except the fact that there's deep penetration on awareness or application of Digital Marketing. Raising this was the sole motive of Prosmit Inc. and thus the team was happy to host the first Digital Marketing Day. The event speakers were Amish Shah (Biz Chief – Prosmit Inc) and Sumant Luhar (Blogger) who spoke on Career Mapping with DM and Behavioral Trends in DM respectively. Other events like Tweetathon and Digital Kitli Quiz were also conducted. The overall attending audience size was 28 and it included two other reputed DM industry counterparts, Mitesh Sethwala of Alagrand Digital and Kumar Manish of Communicate Karo.
VISHAKHAPATNAM:
Vishakhapatnam, though alien to the power of Digital Marketing at a large scale, saw amazing participation on the DMD, including many start-up owners and entrepreneurs. Mr. P Ratnakar spoke about the segment of SEO, Mr. G. Rakesh Chandra about Social Media Marketing, G Sravani about Search Engine Marketing, K Mojesh Kumar about Content Marketing, and P. Vishnu Vardhan about blogging. The entire event was under the banner of Digi Idols powered by Dhunis Technologies.
MUMBAI:
The set-up of Mumbai meet was to allow visitors to engage with speakers so they could get their questions answered. 3 takeaways from the Mumbai Chapter of DMD were a mix of new ideas, outside-the-box thinking and best practices in digital marketing strategies
DEHRADUN: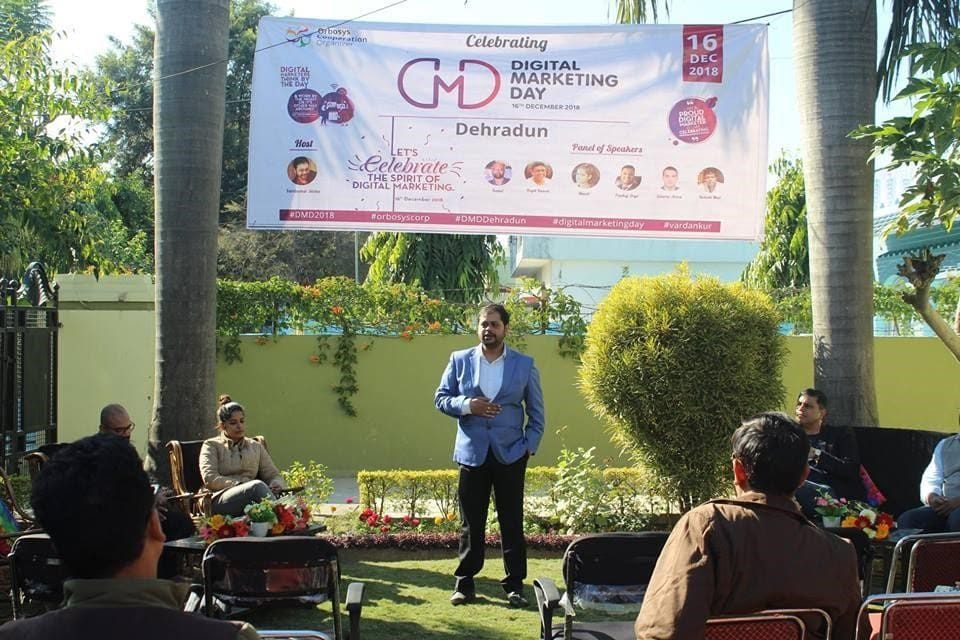 Digital marketing day was celebrated in Dehradun hosted by Vardankur Sinha. They touched upon various topics like Millenials relationship with smartphones, Social Media and Google Ads, Landing Pages and their optimization and many other things. About 30 people participated and the Speakers included Kapil Rawat(founder of LifePage), Rakesh Meet(NLP Coach and Entrepreneur), Pankaj Arya(Founder or Laxmi Marketing Consultant), Gaurav Arora(Admission and PR Head at SelaQui International School), Mansi Chaturvedi(Co-Founder, One Stop Media Solutions), Srivastava Kunal(Orboys Cooperaion).
PUNE:
A group of 50+ serious digital marketers met at 91 springboards to celebrate Digital Marketing day in Pune. The speaker Gaurav Gurbaxani and the participants discussed Social Media, SEO, and How to build a business online.
CALICUT: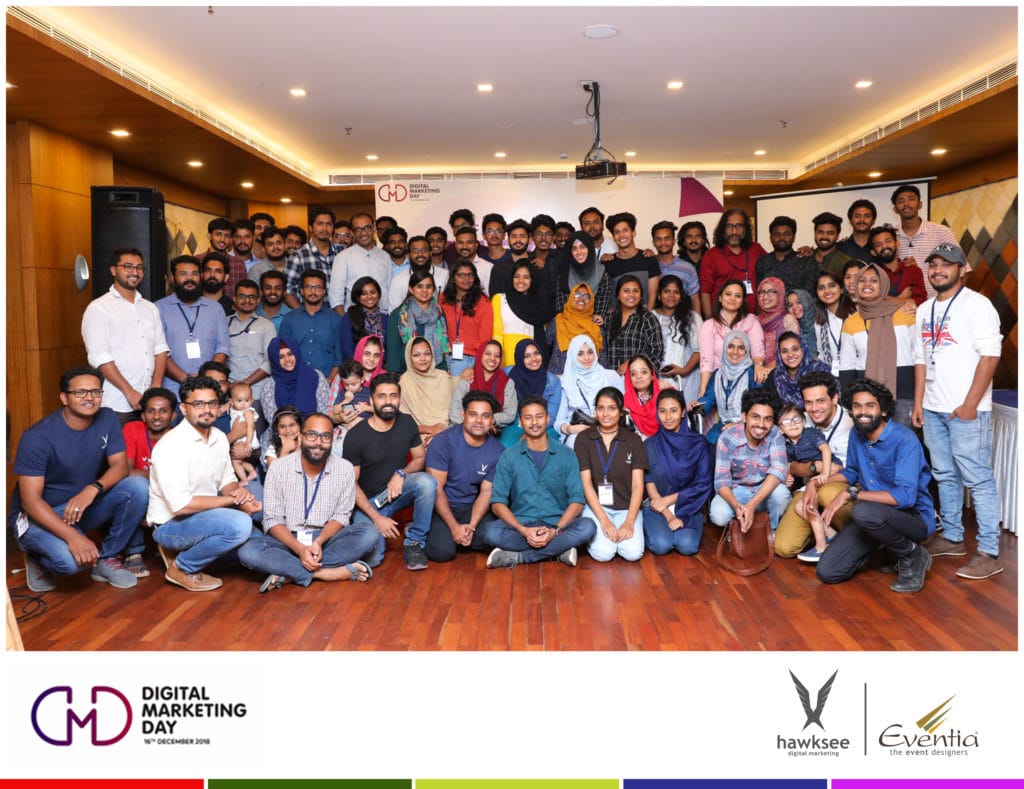 The Calicut chapter turned out to be a great forum where social influencers discussed and shared their experiences and expectations on how Social media can be used for the empowerment and entrepreneurship. They had 8 speakers from the digital, social media and entertainment circle and an audience of around 90 people. Keynote speeches, discussions and QA session centered on the theme of the meet: Social media for empowerment and entrepreneurship.
NAGPUR:
Digital Marketing Day in Nagpur was hosted by Neha Dhakate. They discussed all things revolving in the digital and Social Media networks. They had a good turn up of about 15 people.
DELHI:
Delhiites had celebrated Digital Marketing Day 2018 at Gurukul Technicals Institute where Arbab Usmani, co-founder of Uppskill had shared his years of experience and insights on smart storytelling for brands and understanding Neuromarketing. It was organized by Rudrabha Mukherjee and Suraj Kumar. Sibtain Zaheer, co-organizer of WordPress Delhi Meetup Community had shared about the journey of bringing the Delhi WordPress Meetup Community from non-existence to world's second largest community. Gundeep Singh shared his proven results and tried techniques for latest local S.E.O and discussed some future advancement, Ritesh Agarwal shared that how he is managing and scaling 10 thousand plus products on Amazon and how he is scaling the same to the moon. Before the closing ceremony Rudrabha Mukherjee and Suraj Kumar also discussed the future of affiliate marketing, automation and O.R.M. All in all, the Delhi chapter was all about empowering and providing new opportunities to the attendees.

HYDERABAD:
Within a short period of two-week notice, Bairapagga John and his partner Rony along with their team immediately started working on promotions and setting up the event. They saw 30 digital marketers of all levels from the city attending the event conducted at Jigyassa studios Ameerpet. Ravikiran from smart Telugu took a session on 'Blogging in vernacular languages' and tips to generate revenue through blogging. Nitish Thalla from Digital Vignan took a session on methods of social media listening/monitoring and its importance. Digital John from Digital Badi took a session on 'Opportunities and Career in the digital marketing field'. The event was hosted by Rony Samuel (Adwords strategist) who conducted the event keeping the sessions interactive and entertaining, who also took a small session on Marketing trends. The sessions were closed with a Q&A and networking time with some amazing Christmas themed refreshments.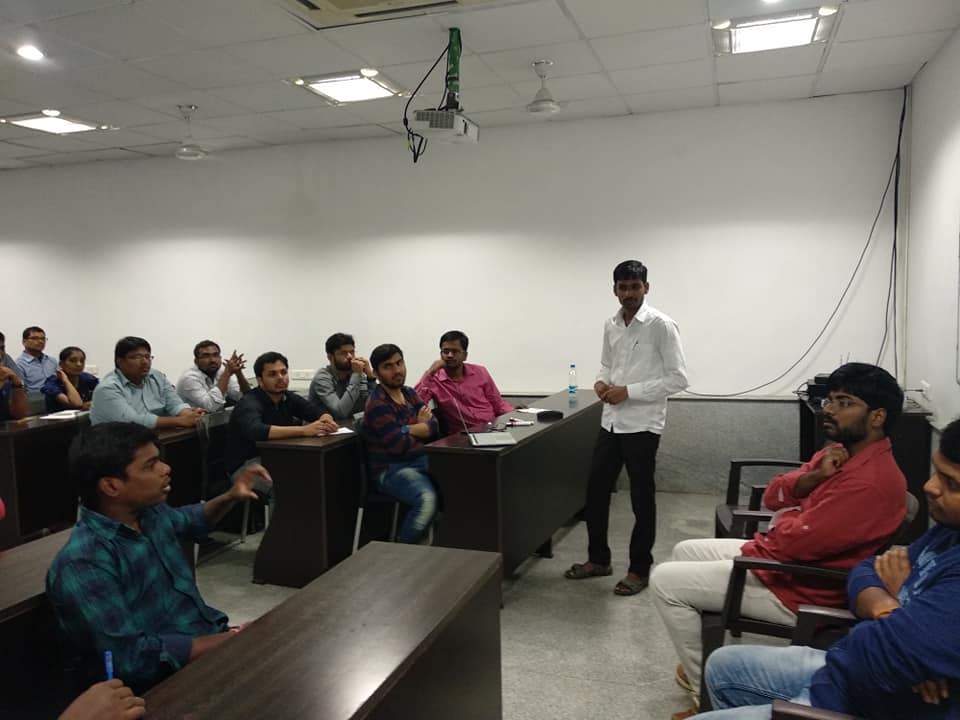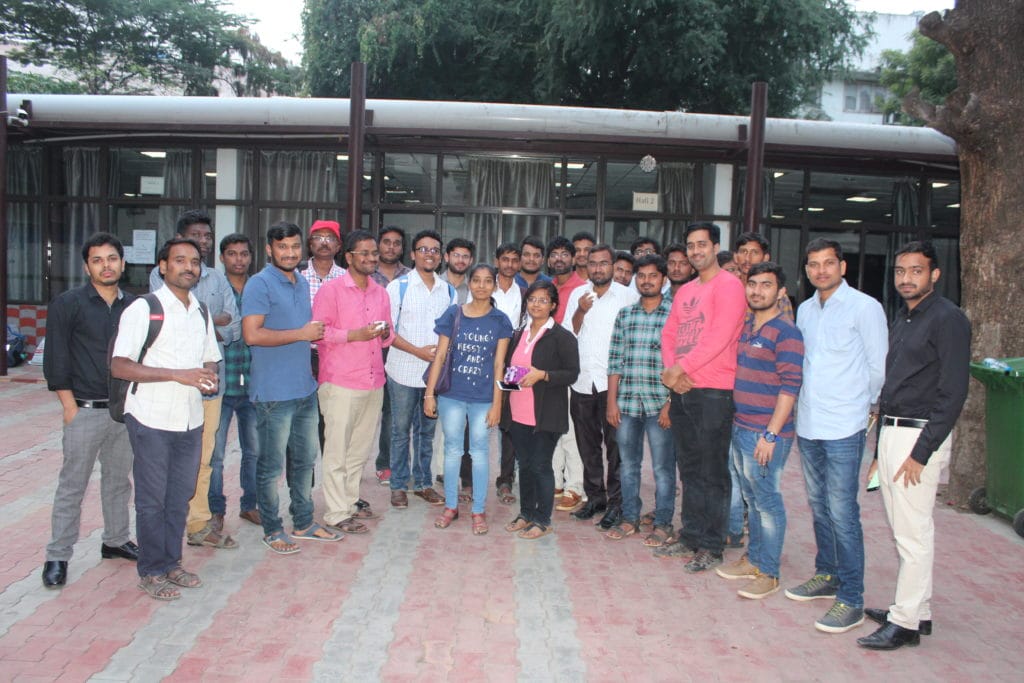 The aim of this day was to bring the Digital Marketing fraternity together to help them network and connect. And the response has been overwhelming! Digital Marketing has been life changing for many marketers and brands, how did Digital Marketing influence you?