You can't become a successful digital marketer until you become a Digital Scholar
Digital Scholar was conceptualised by Sorav Jain to bridge the gap between the rising demand for skilled digital marketers who are industry-ready and the lack of supply. He was to cement the difference by curating an agency-styled digital marketing institute. Digital Scholar offers a 3-months comprehensive digital marketing program that focuses on the journey rather than focusing only on the destination.
If an aspiring digital marketer wants to perform well in an agency set up, s/he should be industry-ready. Being industry-ready in digital marketing means taking up the roles and responsibilities immediately, running campaigns, sticking to timelines, working as a team, formulating strategies and maintaining great sync with the clients. This is why we wanted to get the students at Digital Scholar familiarised with the agency lifestyle and on par with the industry norms. At Digital Scholar, the students would be able to work in teams (which we call agencies), figure out their interests and nurture them. Once they step out of Digital Scholar, we want the students to live, breathe and perform world-class digital marketing.
Fun-filled Learning Sessions
Digital Scholar brings real-time clients with real-time projects to a fun-filled classroom learning experience. With the practical learning sessions along with our agency-experts, students would gain immense knowledge about campaigns, creativity and strategies.

Google Certified Professionals
Digital Scholars are trained by Google certified professional trainers with significant industry experience. Each curriculum is covered by professionals who have remarkable profiles in the topics. Courses are taught to Digital Scholars through interactive and lively sessions that are loaded with case studies and references. The 3-month program gives a comprehensive idea about the different aspects of digital marketing. We concentrate on the disciplines of digital marketing that are in demand in the industry. Our curriculum includes unique modules such as personal branding, agency orientation, reputation management, automation, event marketing, making money online, WordPress management and more.
Insights from Industry Experts
Sorav is the brains behind the Digital Scholar, as an avid trainer and speaker, he would be mentoring students throughout their journey. Digital Scholar also brings several accomplished guest lecturers from various industries. Digital Scholar checks all the right boxes when it comes to exposure to the digital marketing industry and experts.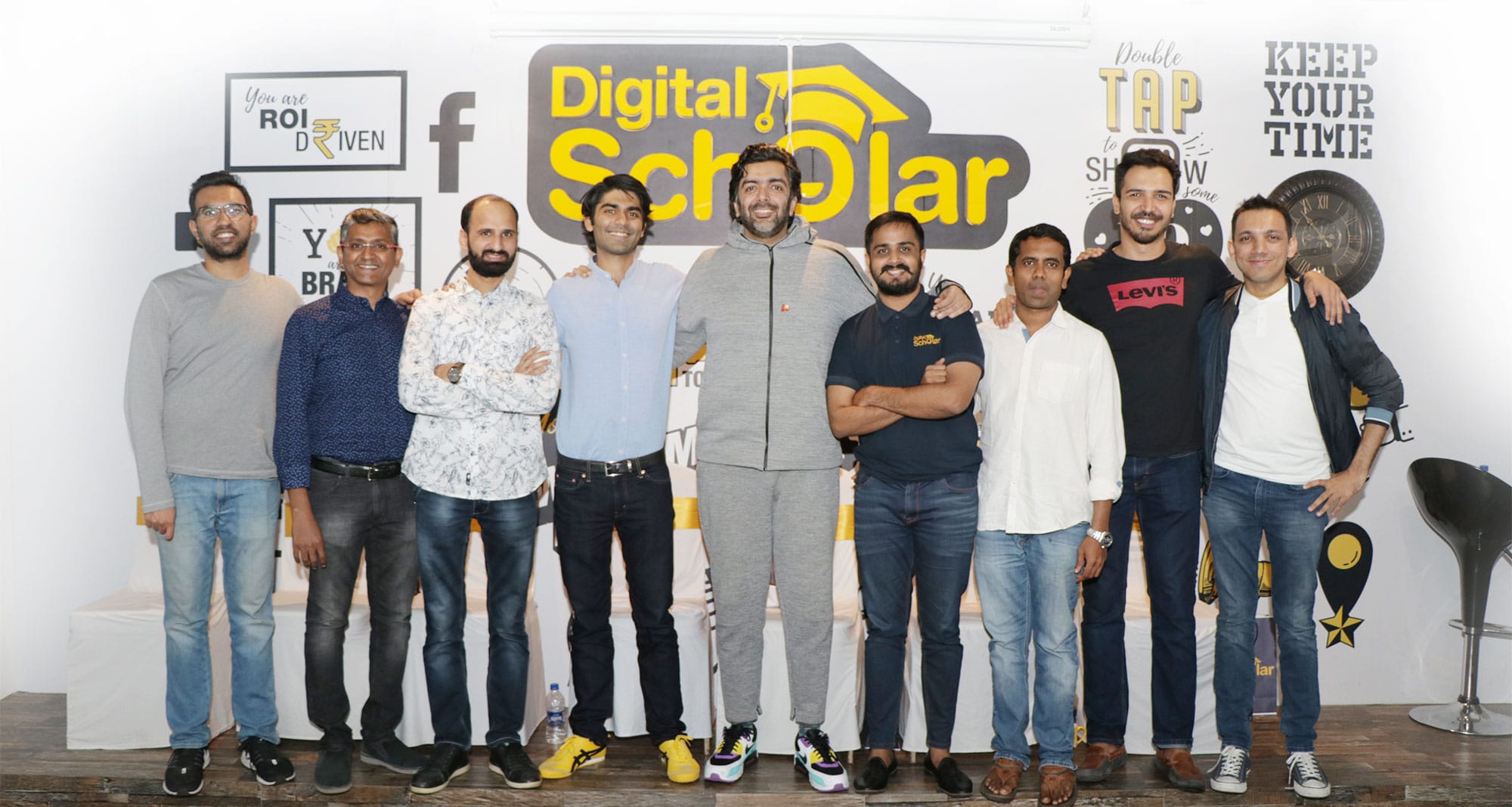 Are you a student looking to set his/her career, an entrepreneur looking to scale your business or a professional waiting for his/her big break? Enrol now and be a part of Digital Scholar.