Like every year how I post Digital Marketing and Social Media Trends of 2015, 2016 and 2017 it is time to talk about the trends that is going to change the digital marketing game for 2018, This time I am also making a Video about it. Why? Because one of the most important Digital Marketing Trends for 2018 is very closely related to usage of videos. However, based out of my experience, observation and analysis here are some key 19 Digital and Social Media Marketing Strategy trends that every business needs to take it into consideration:
1. Increased Consumption Of Videos:
Brands are going to heavily invest in Video Marketing as thats what people like to consume too today. Be it Facebook, Whatsapp, Instagram, Netflix, Amazon Promise or YouTube – Videos are the easiest and most convenient way people would like to grab content.
2. Instagram Stories Is Where The Creativity and Innovation Lies:
Brands that serves customers directly will find Instagram stories the most creative way to engage their audience. With seasonal stickers, rewind features, zoom in feature, Live polls, Live Stories, Live Stories that can involve 2 different profiles at the same time is going to be the biggest game changer. It is time you grow your follower base on Instagram and not on Facebook.
3. 2018 Is Going to Be Year of Instagram:
Facebook would like to Kill Snapchat in all possible ways. You would probably notice your posts on Facebook getting less traction but more engagement on Instagram. Facebook wants you to use Instagram heavily this will increase the usage pattern by all means and slowly kill the consumption of snapchat. Instagram advertisements, Instagram boost posts is where your investment should be.
4. Live Features Are Going To Soar, Brands will heavily invest in Live Tools, Live Campaigns:
If you haven't really purchased a Live tool like BeLive or Wirecast – you should. Buy those equipments that can help you go Live in the most professional way. Live sessions gets you the maximum traction on Social Media. Especially the scheduled ones. So have a goal plan for your brand's Live Sessions in 2018.
5. Long Haul Posts Will Win More:
In Your 2018 Content Marketing Strategy invest heavily in few fantabulous content. There are short haul content with poor shelf lives – that could be a festive post. Start identifying your customer's problems and try to address them through creative videos and posts, let those posts be boosted for lifetime. People get inspired when they see one post with so many likes, comments and shares. Today is not an era of doing a lot of posts. 2018 is all about those 5 posts that can be magical.
6. Facebook Ads Brand Funnel Will Be On Rise:
Facebook is changing the way Leads were generated on the internet. People are slowly creating a customer's journey with respect to Facebook Advertisements. You can create audience out of people who have engaged with your page, messenger, advertisements, lead forms, videos etc. This is going to change the way Leads were generated on internet. A customer's journey is going to be re-defined here. It is no more a platform for quick visibility and leads but it is visibility and from there what else will be made visible to your audience.
7. Website ChatBots Will Dominate All Form Of Conversion Techniques:
Artificial Intelligence based chatbots will replace all kinds of conversion tools. They are by far the most effective one. Tools like Collect Chat, DRIFT and many other will help brands converse and collect data of customers on website.
8. Influencer Marketing Will Slow Down:
Year 2017 was defined as year for influencer marketing. A lot of brands have tested their hands on influencer marketing and realised there is no clear or distinct way to measure. This year Influencer Marketing will slow down with more and more quality reach out than the quantity reach out.
9. Heavy Investment in Voice Optimized Content Shall Start Taking Place:
As per reports in 2017 20% of online searches were conducted through Voice Search. This is expected to grow by 50% by 2020. Brands will start optimising content for voice search by adding more long-tail content.
10. Vernacular Language / Native Advertising Will Start Dominating:
A report suggests in India by 2020 the search volume in Hindi, Tamil, Kannada will surpass the search volumes in English. This year in your lead generation strategy really needs to make a difference create same ads in English and regional language. Regional language based ads or native advertising is more cost effective and drives more engagement on Social Media o the whole.
11. Twitter Will Die A Slow Death:
Year 2017 was pretty slow for Twitter. There weren't much innovations on the advertisement space other than increasing character space from 140 to 280 characters we didn't see much happening. 2018 is not going to be year of Twitter. It will almost die, however – marketers can see some one to one traction continue to happen here.
12. Snapchat Will Ease Out:
We are already seeing this difference. Snapchat had allowed self serving advertisement platform in 2017 and now Indians too can advertise on this platform to reach out to other 6 million Indian Snapchat users especially millennial. While Snapchat has brought in wearable devices its policies will ease out for marketers to approach this medium and try it out. At-least before Instagram literally kills this platform.
13. Personalisation Along All Stages of Sales Funnel:
2018 will be the year when there would be more personalised communications and recommendations. Suggestions will be made on what you prefer the most and you can choose what would you like to receive the most from your publisher or advertiser.
14. 2018 is Year of Innovation for Content Marketing:
Content plays the most important role in Buyer's journey and with Video content being consumed the most today. A lot of innovation is going to take place in interactive media, video productions, videographics and more. This year we are going to discuss more about Video ads – innovative strategies and triggers that can make a difference.
15. Predictive Lead Scoring Techniques Would Be On Rise:
Lead generation and the behaviour based email marketing tools like Drip, ConvertKit will be used alongside lead generation campaigns for better lead scoring. More and more brands will start adapting these techniques in 2018.
16. Whatsapp For Business:
Brands like Goibibo, Bookmyshow has already integrated Whatsapp for Business. Facebook is testing 'Whatsapp us' as call to action for advertisement campaigns this will make the ads funnel even more interesting. It is time you grow your whatsapp contacts because Facebook's next big bet after Instagram advertisements is going to on Whatsapp.
17. Facebook Messenger Will Become The Next Big Marketing Weapon:
When compared to email marketing opening rates, Facebook messenger broadcasts have more opening rates. Local brands, local stores, bloggers should adapt Facebook Messenger marketing and integrate a chatbot for sequenced messages. Trust me, this will change the way you have done your internet marketing so far.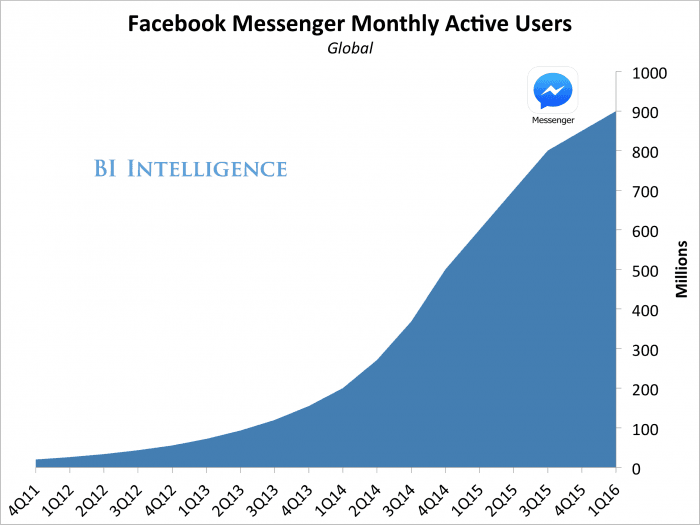 18. LinkedIn For Thought Leadership:
For professionals and entrepreneurs year 2018 is a golden year of thought leadership, LinkedIn videos, LinkedIn posts can change your life. Start sharing your tips, advices and experiences here. You never know you could be one of the most influential LinkedIn Person of the year.
19. LinkedIn For B2B:
LinkedIn inMails is by far one of the most cost effective Business intelligence based marketing product that LinkeDIn has brought in for B2B marketers. LinkedIn sponsored posts, LinkedIn lead generation advertisements is where B2B Marketers will hang out.