As advertisers, we always struggle to create Facebook ads that would strike a chord with the audience and work most effectively. The process of figuring out which ad combination would turn out to be the most effective is quite tedious and is rarely worth the time spent on it. To overcome this, Facebook introduced Dynamic Creatives to make the process easier and less time and cost consuming.
I usually have doubts about which is doing most of the work- the headline or the creative and also about which CTA button would best work for the ad. Dynamic creative ads make that work much simpler for me!
What is a Dynamic Creative?
It allows us to test up to 30 different creative assets at a time and Facebook mixes and matches them to find out which combination performs the best.
Adding to the limit of 30 creative assets, Facebook restricts the usage of individual creative variations. Here are the limits Facebook has set for each category:
Title/Headline – 5
Images/ Videos – 10
Text – 5
Description – 5
CTA Button – 5
The restrictions also include images and videos being mutually exclusive – you can either use all images or all videos and not both at the same time.
How can we start a dynamic creative ad?
We can do this either in the power editor or using new interface manager, but if we try it with guided creation there will not be an option for Dynamic Creative. Also, keep in mind  while starting your campaign that one of the following must be your objective for you to be able to use the dynamic creative option:
Conversions
Traffic
App Installs
Step-by-step process to set up your Dynamic Creative Campaign:
Step 1: Create a campaign with one of the above-mentioned objectives and save it to drafts.
Step 2: Now, Edit the Ad set and at that level you will find Dynamic Creative Option. Turn that button on.
If you cannot find it, Facebook probably has not rolled out that function to your dashboard yet.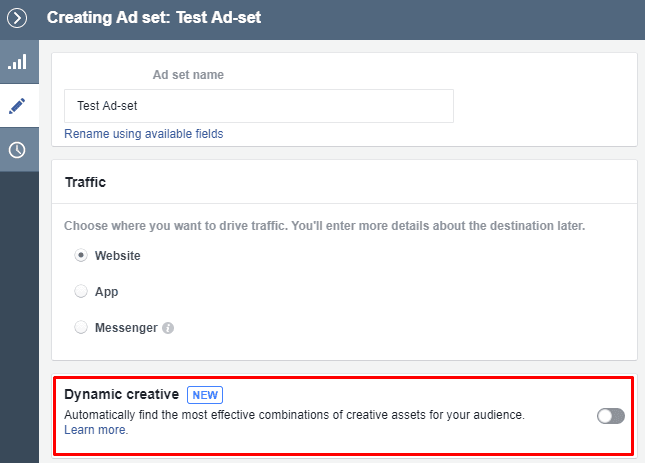 When you turn this on, you will receive the following message as shown in the screenshot below: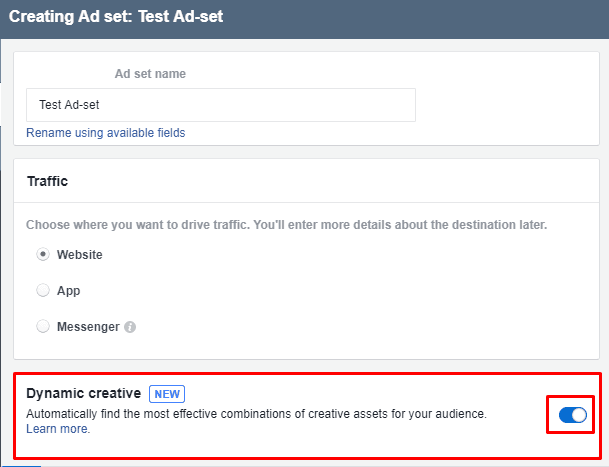 Step 3: Now go to the ad level of the campaign. Everything else related to the Dynamic creative is done in the campaign level.
As I have already mentioned, you can upload up to 10 image or 10 video variations.
Step 4: After these, enter the Display link and Website URL (Facebook does not allow variations in these). After that you can provide with 5 variations of Texts, Headlines, Descriptions and finally, CTA using '+Add' button.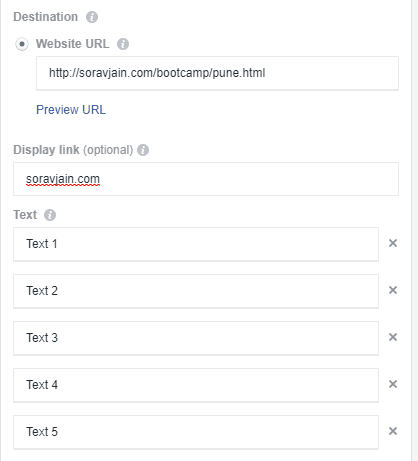 Submit multiple titles/headlines.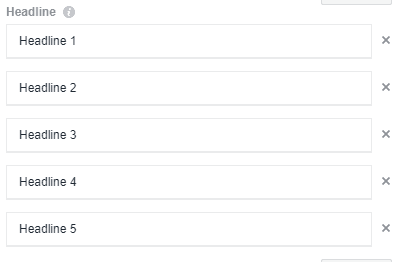 Submit multiple descriptions.
Choose CTA button variations by selecting the ones you want from the drop-down.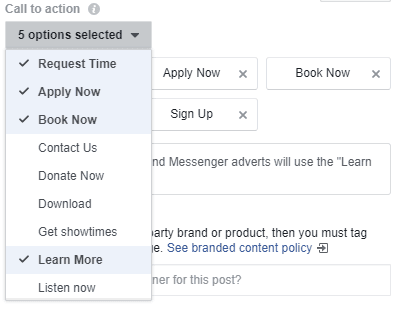 If you add more than 30 variations you will get the following error message.

Below are previews of what an ad may look like on the newsfeed: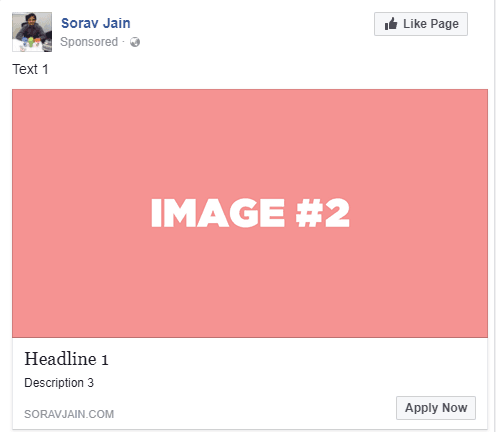 What I've learnt from using Dynamic Creatives:
Optimized campaigns for best results: If you're spoilt for choice with the amount of creatives and texts you come up with for a particular campaign, then this feature is definitely for you.
Understanding your customers: This feature tracks user behaviour, understands what they want thereby builds an amazing customer experience before they even go further down the funnel.
Changes based on the search behaviour of audience: The creative that the user sees is based on past searches of the uses, ensuring that ads are tailor-made for each user.
Dynamic retargeting: If you are selling a variety of products, you can use this feature to retarget audience based on what product they viewed. The ads can contain the same product or an array of similar products.
Give this feature a try and tell me how they've worked out for you in the comments section!