Whether it is mainstream or digital media, both industries have some constant driving motives – willingness to sell products or services and desire to connect with as many people as possible at a time.
As a business, it is a general aspiration to make the company more profitable.
Usually, making profits is concerned with finances and money. However, that is not the case every time. Researching the market and making customers happier is also a way of generating long-term profit margins for a business.
After-sales service is also crucial for a brand to maintain its performance and growth. You can hire dedicated sales executives, marketing executives, or customer representatives to ensure a good brand reputation and consumer experience.
A happy customer is a lead magnet, and if you can make your existing consumers happy, they automatically become your sales representatives because they will tell their friends and family about your brand and encourage them to try your stuff.
So by combining excellent products with robust after-sales service, you can leverage the power of word-of-mouth marketing for your business.
When it comes to the digital sphere, you should also focus on emerging platforms which enables you to reach your customers on a more personal level while ensuring a great user experience.
I am talking about Facebook Messenger Chatbot. Since the past couple of years, chatting has become our routine task, and I am sure you would agree that it is one of the most user-friendly ways to connect with other people.
In layman's term, a Chatbot is a computer program that interacts with humans and provides personalized communication.
Facebook messenger is one of the most downloaded app (preceded by Facebook) of all time. With more than 1.3 billion active monthly users, Facebook Messenger is one of the leading chatting applications, according to Inc.com.
By enabling Chatbot in Facebook Messenger, you can automate your digital communication flawlessly and scale your business, which we will talk about later in the post.
You can do the following through your Facebook Chatbot.
Send users to your website
Get more leads
Establish one-to-one communication
Sell products
Promote services
Advertise discounts
Grow social media following
Increase email subscribers
Create more ebook downloads
Generate more video views
Invite to webinars
As of 2018, Facebook Messenger has at least 300,000 bots. (Source)
The rise of the Chatbot in the digital industry is pointing towards a revolution of how brands interact with their customers.
However, developing a Chatbot is not an easy task. You can either hire a developer or go for online tools.
There are many options that you can choose from, but we love the tool ManyChat for its intuitiveness, which is comprehensible to non-technical users who want to develop an interactive Facebook Messenger Chatbot.
What is ManyChat?
ManyChat is an online tool which allows you to develop Facebook Messenger Chatbot to provide dynamic communication to the user.
Most importantly, ManyChat is a free tool. Although they have a paid plan for large enterprises, with a free version, you get enough features to skyrocket your business online.
With its easy user interface and intuitive layout, you can quickly develop a robust Chatbot which would be capable of entertaining any questions and queries of your prospects.
You can automate your communications of marketing, sales, customer services, etc. by developing a Chatbot through ManyChat.
There are so many success stories of organizations and businesses who have used ManyChat for developing their Facebook Messenger Chatbot.
Read on to know more about how leading brands have leveraged the power of ManyChat and developed a lucrative Facebook Messenger Chatbot to scale their business growth.
Using ManyChat to Improve Webinar Registrations
Usually, for registering for a webinar, users have to give their email address and name. They can also choose their comfortable webinar timing. All in all, webinar registration only requires a couple of fields.
Evolve Media agency has utilized ManyChat features to skyrocket the number of webinar registrations for one of its clients.
Before using ManyChat, they utilized paid social media campaigns and email marketing. Then, they shifted their focus to Facebook Messenger Chatbot to explore how many registrations they can get through this trending messaging platform.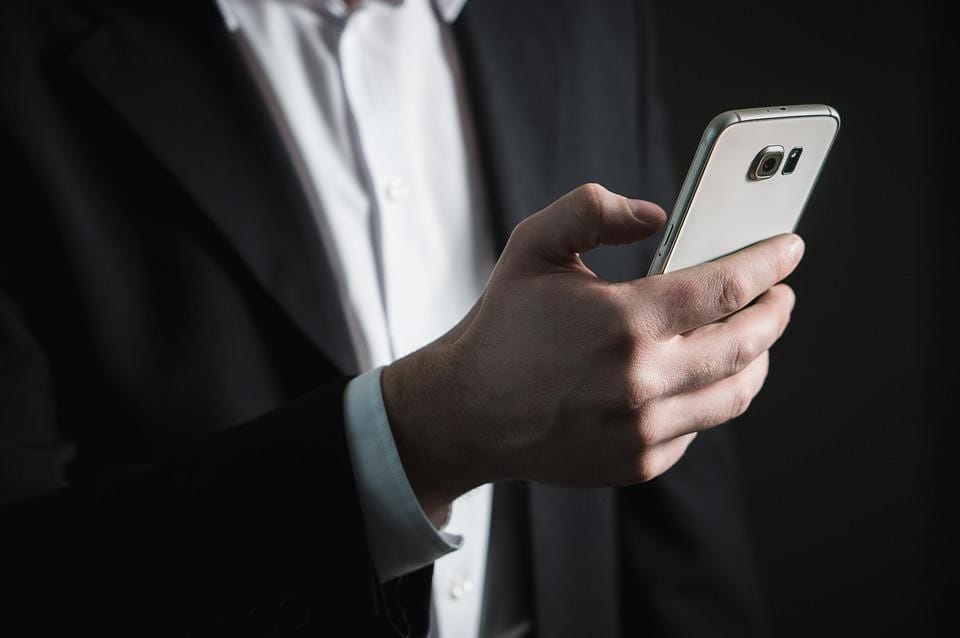 After executing messenger marketing campaigns using ManyChat, the company was able to achieve a cost per lead of $2.9. Moreover, the open rate was 99%, and the click-through rate was astounding 95%.
Furthermore, through Facebook messenger Chatbot, the company was successful in establishing a personal connection with the prospects.
Compared to email, Facebook messenger allowed the Evolve Media to send frequent messages and updates to the users. This way, the company was able to stay in touch with their prospects and keep sharing engaging content with them.
You can read the full case study here.
Improve Cost Per Lead by More Than 50%
The game of digital marketing is all about generating more sales and getting more leads for the company. The more leads you gather, the better the chances for your company to thrive in the industry.
When it comes to lead generation, there are dozens of ways to gather details of your prospects and communicate dynamically.
Evolve Media has also executed a lead generation campaign using messenger Chatbot developed through ManyChat.
Before using Messenger Chatbot, the company was using paid social media ads on Facebook to collect details of the prospects.
In other ways to generate leads, the users are forced to fill out the lead generation form to give their details. However, through Facebook Messenger, users will have an interactive conversation with the brand. This will break the ice and make users comfortable in providing their information.
Evolve Media has the same experience. After integrating ManyChat Facebook Messenger Chatbot, the company observed that their lead generation campaign's result through Messenger Chatbot was far better than the results they had achieved through usual Facebook lead generation campaigns.
They were not only able to generate more leads but convinced users to keep getting updates and messages on their Facebook Messenger.
In the long run, the brand was able to stay in touch with prospects through Facebook Messenger.
When the company compared their cost-per-lead through ManyChat's Facebook Messenger Chatbot with cost-per-lead through Facebook ads, the results were startling. Cost-per-lead through Chatbot was around $4 while Facebook advertising spent $10 per lead.
In less than half of the price, the company was successful in connecting, entertaining, converting prospects into leads.
Connect with More Than 4,000 Prospects in 5 Days
Digital marketing software company Viral Loops has used ManyChat and dramatically improved the flow of leads for one of their clients.
With the help of ManyChat's features, the company has gathered more than 4000 Facebook messenger leads in just 5 days.
The admiration of free things by the people is a common human behavior. With this simple understanding, Viral Loops has created an interactive social media campaign with the help of ManyChat and promoted products of one of their clients who was selling beauty and wellness products.
How they utilized ManyChat?
Whenever users comment on your Facebook post, it shows that they are interested in your content. Now how about an arrangement where you can automatically connect with the Facebook users who comment your Facebook post?
If you can do that, you can dynamically improve your customer outreach with much less effort compared to the manual work of connecting with people through Messenger.
ManyChat has a feature called Comment Growth Tool, which allows you to send follow up or direct message to the Facebook users who comment on your post.
As shown in this video, all you have to do is connect your Facebook post with ManyChat, which will keep track of the comments and send messages at your scheduled time.
In our example, the company wanted to promote a giveaway of their client by connecting with the users through Facebook Messenger.
So first, they shared a pre-launch post of their upcoming giveaway. They asked the user to comment on a particular keyword to know more about the giveaway.
With the help of pre-launch post, they were able to capture more than 2,000 Facebook messenger leads before the actual campaign began.
This method then followed by the actual launch post where users have to comment to participate in the giveaway.
Furthermore, they utilized the messaging automation feature of the ManyChat by telling the users to invite their friends and family. This way, more people came to know about the brand and participated in the giveaway.
The agency again requested the participants to follow the client's Instagram profile to increase participants' chances of winning.
This way, they not only generated brand awareness and media buzz on Facebook, but they also got new Instagram followers with the help of ManyChat's features.
You can read the full case study here.
Sell Online Course and Achieve a CPA of $0.18
A digital marketer promoted WeChat to Chinese vendors. The idea here was to sell a course about how to use WeChat as a marketing tool and help businesses target customers using the messaging platform.
So, the agency integrated ManyChat to utilize Facebook Messenger to advertise WeChat. In the end, the campaign spent around $29 and launched more than 150 conversations by the end of the campaign.
First, the advertiser created a Facebook post, wrote a winning ad caption, and applied a call-to-action button, which was redirecting users to Facebook Messenger.
Whenever the user clicks the signup button, the complete messaging sequence was designed creatively to make conversions for WeChat eventually.
With the help of the "drip" sequence by ManyChat, you can schedule and send messages to the subscribers after they have performed a particular set of actions.
This whole process will ensure that your conversation looks legitimate, and users don't feel that they are talking with a computer program.
Furthermore, with the help of Facebook Messenger, you can interactively collect details and utilize the same data into your CRM, which will let you monitor your campaigns and use the data for other online marketing streams like emails, social media, etc.
You can read the full case study here.
Use Facebook Messenger as Sales Funnel to Generate $250,000
Funnel is an essential term in the digital marketing sphere. It is a process of taking users on a journey and eventually convert them as a customer who keeps visiting your business whenever they are looking for similar products and services.
So how about you cannot only use Facebook messenger as a communication method but a way to nurture your prospects and making them your customers at the same time? By smartly utilizing ManyChat, you can effortlessly do that.
An entrepreneur named Jason Swenk generated to $250,000 by just using Facebook Messenger Chatbot developed through ManyChat. Jason spent literally no amount in this method.
So when you go to his page and click on the contact button, you will be redirected to Facebook Messenger website where his Messenger bot begins the conversation with you.
With the series of dynamic questions, the conversation evolves. Moreover, based on your responses, the bot will provide and suggest valuable services by Jason Swenk.
How do you define the needs of a user?
Well, based on users' responses, Jason has dynamically created a flow in ManyChat, which ensures that prospects are getting personalized answers and accurate messages which are best suitable for them.
This way, instead of putting a monotonous contact us page on his website, Jason is redirecting his website users to the more personal communication channel and getting more sales at the end.
You can read the full case study here.
Pizza Restaurant Generated 5-figures in 4 Months
The industry like hotels, restaurants, lounges, etc. can have templates and mainstream Advertising channels to promote services and products.
However, in this era, when more people are busy using the internet in their daily lives, reaching them through new-age promotional activities might give better results.
A pizza restaurant based in Ohio generated $16,000 in 120 days by Facebook messenger Chatbot built through ManyChat. Rapid fired pizza utilized Facebook Messenger Chatbot to promote their new location.
They wanted to target local household people and encourage them to visit the new place of the most delicious pizzas in the neighborhood.
Through a Facebook marketing campaign, the brand promoted an offer where a free pizza is given with the purchase of one pizza to every user who responds to the Facebook messenger.
First, they published an announcement post and boosted it using Facebook adverts. In the caption, they requested users to comment on their Facebook post, which was synced with comment growth tool of ManyChat.
As soon as someone comments, a sequence of customized messages was fired by the brand to the users Messenger inbox.
Then, the user will be given a free pizza offer. The brand could track how many coupons have been redeemed by the users to monitor the campaign evolution.
With the help of robust structure by ManyChat, the brand can actually track engagement and check how many times their coupons were used. If a few users don't avail the offer for some time, the brand can also send follow up message to encourage them to use the offer.
They have also incorporated Zappier with ManyChat to leverage the power of one-to-one messaging application Chatbot. At the end of the campaign, the Pizza place had $16000 in sales.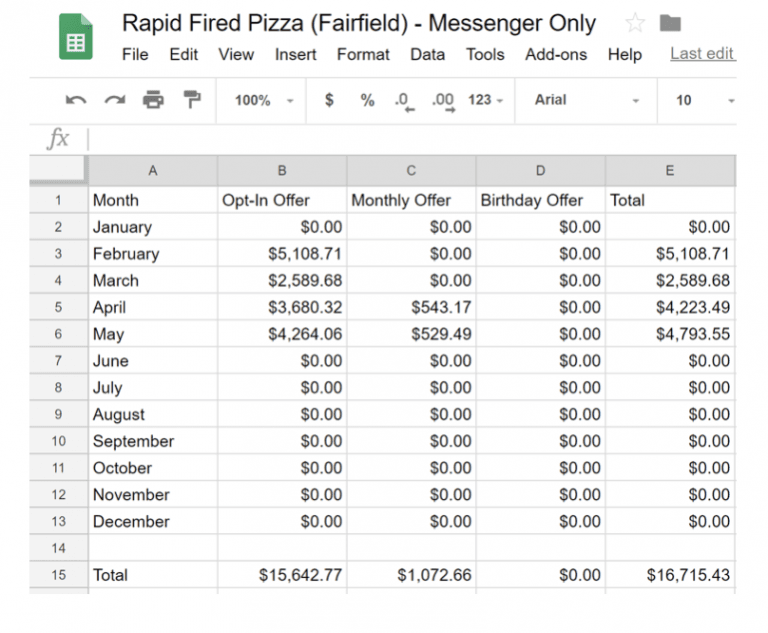 You can read the full case study here.
Sell T-shirts worth $5000 in 3 Hours
The industries of print-on-demand and drop shipping are emerging with each passing day. So this particular case study is an excellent example of how online stores can scale their conversions on the website by integrating ManyChat.
Aesthetic by Science is the store which experienced the power of ManyChat by making the sale of $5,000 from a single T-shirt design in 3 hours.
First, the brand had an advantage because they have loyal followership on their Facebook page. Moreover, daily 15 users message on the page and ask questions.
So, they leverage their brand reputation by initiating a conversation with their existing followers to introduce their products to engaging them with the content.
The brand sent an introductory message to everyone who likes the page or texts on Facebook Messenger. Then, in the message, the user will be given a couple of buttons to choose and based on their choice, they are given customized messages for further interaction.
As you can see from the screenshot below, the results for every conversation is astonishing.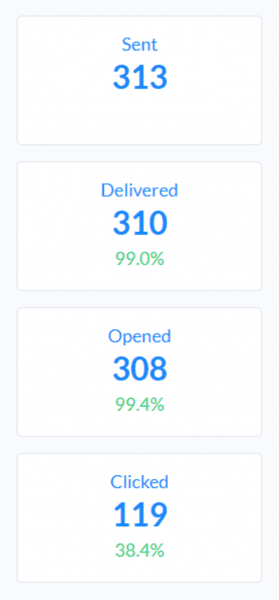 You can read their full case study to understand how they enabled the potential of Facebook Messenger Chatbot to skyrocket their online sales.
Conclusion
Facebook Messenger is not only an interactive communication platform for individuals but for enterprises too.
By smartly utilizing ManyChat for building comprehensive Facebook Messenger Chatbot, you can achieve dynamic business growth and get more ROI.
Please share your comments on what do you think about Facebook Messenger and building a Chatbot for it.
If you have already using messenger Chatbot, you can also comment on your experience to help other readers.
If you want to learn more about Facebook Messenger Marketing, here's my flagship course at just 2999/- INR.
In this course, you will get to learn how you can successfully employ Facebook Messenger Marketing using the case studies on:
-> Real Estate Brand
-> Fashion Retail Store
-> Jewellery Brand
-> My Personal Brand
Here's the link for you to know more about the course and buy it: https://www.soravjain.com/facebook-messenger-marketing