Facebook, one of the most effective social media platforms often has an update to share and it is changing again. From its features to look, updates keep happening driving more people to connect with brands. We recently noticed quiet changes on the layout of Facebook pages yet noticeable. It is all about the placement of icons, Page profile picture and the activity reach which occupies more attention. A Facebook page gives your business the opportunity to reach your customers available in that space. A huge audience can be targeted on Facebook which is benefit for your business. Facebook is rolling out these changes on a user by user basis, where some users can see the new layout and some still have the old view.
What are these changes?
The profile picture which was placed on the top of the cover image is now seen at the right hand side of the cover picture.

The menu for page administration is on the right side below the profile picture in a vertical alignment which was before found horizontally below the cover image.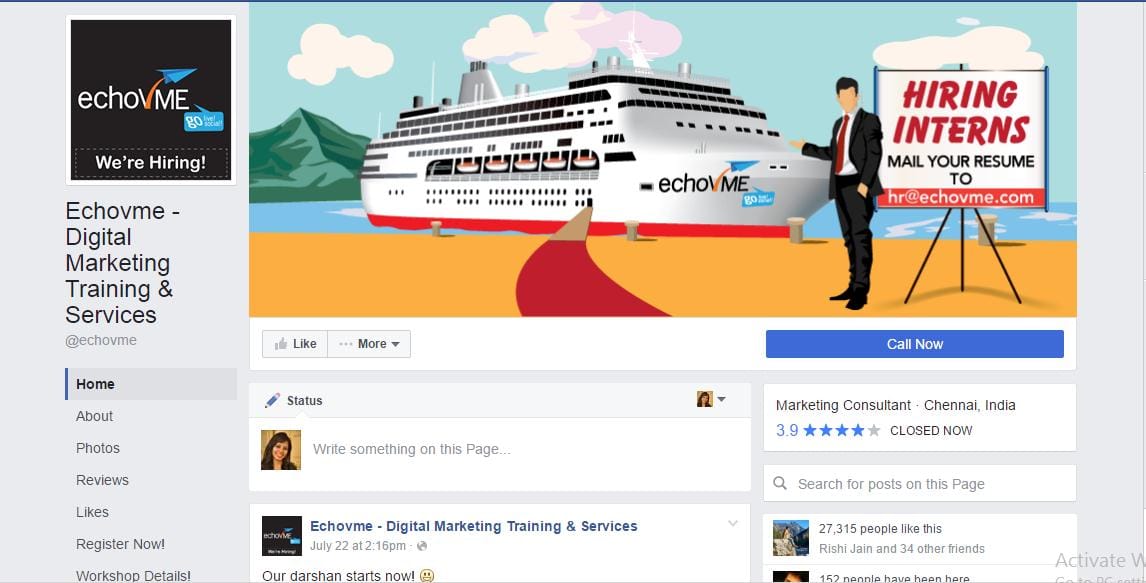 View the page layout as visitor to the business page. The three dots near the message button will have an option as "View as a Page Visitor". Select it and then you can see how the page look when a visitor see it.
Page insights such as reach and engagement statistics are now shown below the cover image and at the top of the timeline.The post engagement details are right before your eyes as it wants you to focus more on improving your numbers and bringing more audience to your website. These insights are one of the measuring parameters to see the engagement of your page and it is important for it to be centered. In the past these insights were seen in the left side of the page.
Only a couple of minor position adjustments and button changes have been introduced. Facebook page is a way to market your business with an easy setup and then you can get started. Regular postings and promotion will help reach bigger audience. These noticeable changes are to organize the information given on the page and to look on to necessary things quickly.
What are your thoughts about the new Facebook page layout? Is it helping your business to ease the process?