Not just another general "10 AdWords tips" list. We promise.
Like any investment, effective Google AdWords campaigns require time, dedication, and analysis to flourish. An understanding of what goes into an account to make it perform is critical for any advertiser, but particularly for those in growing countries like India where many are new to Google or getting serious about digital marketing for the first time. All too often, AdWords campaigns are created haphazardly and then, predictably, don't meet expectations. This leads to far too many, "I tried AdWords, it didn't work for me" sort of comments about the leading digital advertising platform. Without an honest effort, well thought out account, and proper execution it's foolish to give up on digital marketing. See below for ten tips (but not a complete list!) of what you can do to avoid common adwords mistakes that may sink your campaigns out of the gate.
Mistake #1 "Optimizing" everything…all at once
Account optimization is better performed as a series of experiments rather than large, sweeping overhauls. Many analysts, who are understandably eager to improve performance, dive in head first and make large scale changes to bidding, budgeting, ads, search terms (or placements for display) and landing pages all at once. While their enthusiasm is admirable, optimizations are better done one at a time. This enables an understanding of what is working and what isn't. If, for example, ads and bids are changed together and your CPL decreases that's great! However, how do you determine which factor worked? Could performance be even better with one of the changes but not the other? Instead, plan your optimization in sequence for a clear picture of what is improving your campaigns.
Mistake #2 Not AB testing as a culture
In line with the above tip, AB testing must be a culture that analysts live and breath. One fundamental philosophy of effective Adwords management is that AB testing is an ongoing effort, not a once in a while initiative. Everything in the account, particularly on the creative side (ads and landing pages) should be continually tested. Some tests will be large — "20% off" or "Free shipping" — and some tests will be small "Call Us Now" or "Call Us Today", but whatever the scope, testing should be an ongoing culture.
Mistake #3 Blindly bidding for first position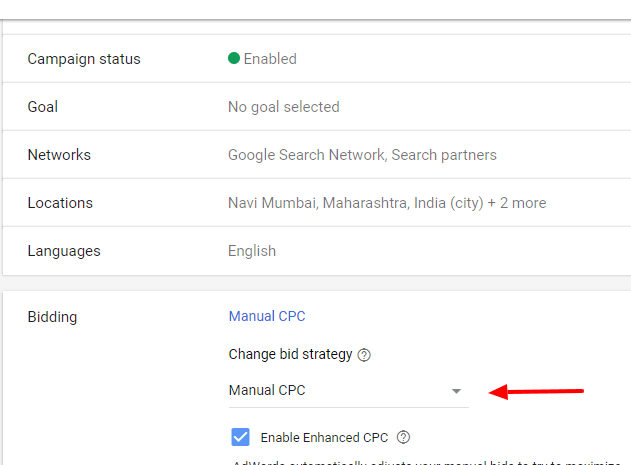 Everyone wants to be number one, it's human nature. However, bidding for the top position in AdWords can be a quick way to blow your budget, and may not be in the best interests of campaign performance. Instead, perform a conversion based sweet spot analysis to determine what average position delivers the highest ROI and lowest CPL. Speaking very generally, while top position looks great, it generally does not deliver the highest ROI. This is even more important on campaigns with limited budgets where every click counts.
Mistake #4 Underutilizing ad extensions
Google continues to innovate with ad extensions. From the initial site link, map, and phone number options, the extensions suite has grown to include great ways to promote apps, drive text messages, display special offers, and much more. Extensions not only make your ads look great, but give searchers more options on how to engage with your brand.
Perhaps of equal importance is that effective use of ad extensions positively benefits your AdWords Quality Score, which can lead to cheaper clicks and better ad position. To enjoy a performing ad account it's important to fully utilize, test, and optimize the ad extensions that are relevant for your business.
Mistake #5 Ignoring day of week and time of day bidding
Reviewing hour of day and day of week performance is critical to the effective optimization of your AdWords account. Sometimes ad scheduling is clearly necessary because of business logic, for example if your cafe isn't open Sundays you may not want to run ads encouraging users to "stop in today", but other times it is less apparent. Generally all AdWords accounts will see performance differences based on day of week or hour of day. This could be due to competitive factors, for example, if you run ads when your competitors don't or towards the end of the day once their budgets are depleted you may enjoy cheaper clicks. Other times it could be based on the psychology of the consumer, or factors that you are yet to uncover. In any event, make sure to review your reports (segment by "day of week" and "hour of day") and schedule or bid adjust your ads accordingly.
Mistake #6 Not having a proper structure
A proper account structure is critical to effective account optimization and scalability. With a well organized account you can tightly ensure relevance between search terms and ads, set budgets based on the areas of your business you wish to promote, and send potential customers to landing pages which are highly relevant to their search. Make sure to group your account first by medium (i.e Search, Display, or YouTube) and then by theme to ensure you can scale your budgets when the time is right. Additionally, use standard naming conventions and account labels to make sure you can quickly find the campaign or ad set you are looking for. Not sure where to start with account structure? Google suggests you use your website navigation as a guide, and we agree.
Mistake #7 Not examining the full sales funnel
The paid click is the beginning of your future customers journey, not the end. From that first click potential customers will explore your site and determine if they are buying from you. Even after that initial purchase or lead the sales funnel is just beginning. For eCommerce average order value and customer retention (repeat purchases) must be considered whereas for service based businesses you must examine the lead to appointment/demo to closure funnel as well as repeat business and referrals. Without doing so you may focus on focusing on ads that generate the lowest CPL without considering the ROI that they drive or the likelihood that they will drive actual business.
Mistake #8 Ignoring attribution analysis
You're driving on the Pune to Mumbai highway and a signboard for a new restaurant catches your eye. You pull over and are greeted by a friendly waitress and have a wonderful meal cooked by an expert chef. Who gets credit for the great meal? The signboard that made you pull over? The waitress who helped you select the dish you enjoyed? The chef? All of the above?
Of course, each factor played it's own part. Such is also the case with digital marketing. Generally getting a conversion or purchase doesn't happen in a single step. Instead, the prospect may first see a display ad, then search for a competitor and click your paid ad, then finally convert with a direct visit. It wouldn't be fair to the first sessions to use only last click analysis. With that in mind, make sure to review your attribution analysis reports in Google Analytics to fully understand the role each touchpoint played in your new customer's purchase path.
Mistake #9 Not linking all of your Google properties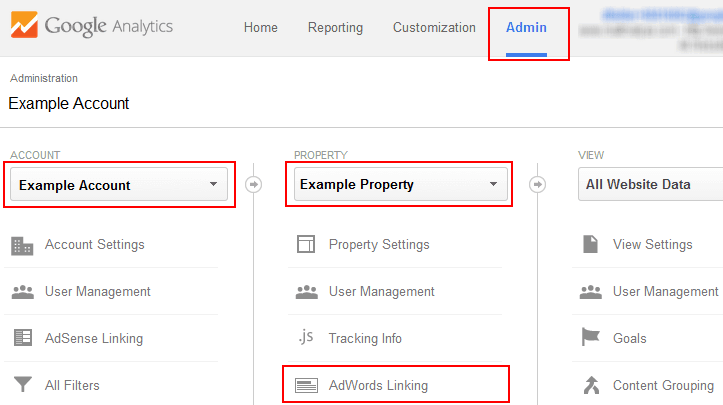 AdWords is a tremendously powerful tool. However, it's even more powerful when linked to all of your Google properties. Linking accounts allows for data sharing, more insights, and ultimately, more optimization opportunities. With Google AdWords you can link:
Google Analytics: Gain critical visibility into how potential customers interact with your site after the click.
Google Merchant Center: Enable Shopping campaigns by uploading your product details to Google.
Google Play: Drive downloads to your app and measure installs.
Firebase Analytics: Analytics for Apps enables you to more deeply measure app conversions, track in-app purchases, view crash reports, and much more.
Search Console: Understand how your paid and organic search appearance fit together.
YouTube: Enable YouTube TrueView campaigns and video remarketing ads.
com: Attribute offline conversions and understand lead quality on a whole new level by linking Salesforce and Google AdWords.
Mistake #10 Staying in your own universe
Perhaps the largest, but most difficult to follow, tip is to make sure you are raising your sights and getting a full picture of the landscape. One trap many analysts fall into is launching with an initial set of keywords and then hyper focusing on optimizing them without exploring other opportunities. While match types, ad pairing, negatives, and the like go a very long way, it's critical to always keep an eye out for fundamentally different types of keywords. For example, if it's yet another day of reviewing unimpressive metrics on "2 bhk in Chennai" vs. "2 +BHK in Chennai" vs. "Chennai +2BHK" have you stopped to give "Two bedroom condo for sale in Chennai" a try? Make sure to occasionally take a step back from the weeds and fundamentally examine what you could be doing different or better in your account.
About the Author: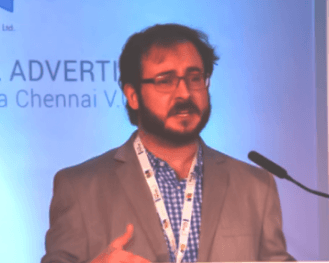 Rob Peck is a reputed Google Adwords expert who has leveraged his decade's long experience in Digital Marketing to train and create digital marketers like him. Recognizing the internet boom and potential of Digital Marketing in India, Rob moved into Chennai and has given it his all to build and promote the best brands online..