According to Stat Counter, Google Chrome is the most-used web browser available worldwide.
Not only because the browser has an extensive library, but also because it has swift performance and a clean interface.
For online marketers, there is no excuse but to add some powerful extensions to their browser that increases efficiency and saves time.
Having your browser armed with great extensions and the plug-ins will further make your work easier and optimize each step of your consolidated efforts.
If you are a digital marketer like me and a fan of Google Chrome here are some of the interesting Google Chrome Extension you must try!
30 most-essential Google Chrome Extensions for Online Marketers
#1. Data Saver:
Worried about your browsing habits draining all your data?
You can save on a lot of data by using the Data Saver extension.
Most of the web traffic goes through Google servers before being downloaded to your device.
With successfully installing the Data Saver extension, fewer data gets downloaded to your device, because Google servers will compress it.
When watching YouTube videos, some of the most annoying things could be the ads that are displayed before the video begins.
But there is a way you can put an end to them.
You can ensure that this does not appear before YouTube videos by downloading the AdBlock extension.
Use AdBlock to block all ads and pop-ups and help protect your privacy by blocking trackers.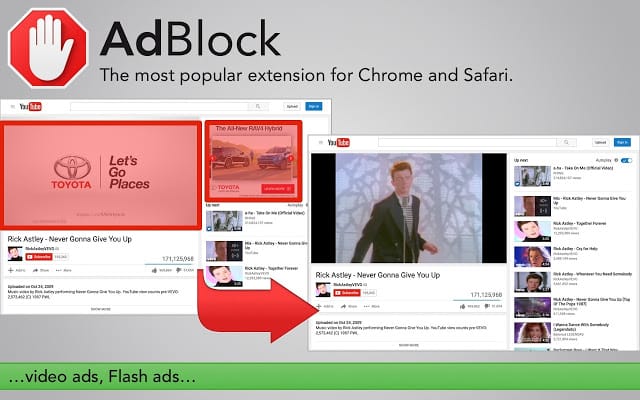 Have too many accounts to remember the password for?
LastPass, an award-winning password manager, is a plugin that can save you from all that trouble!
It saves your passwords and helps you get secure access.
This is on every computer and mobile device.
You can save all your usernames and passwords to LastPass.
This will auto login to your sites and syncs all of your passwords anywhere you need them.
If you want to readily take notes from websites, then this is the tool for you!
When you are busy, OneNote helps you quickly clip a web page or a part of a website to it.
This is then accessible even offline.
OneNote supports clip images, pdfs, videos, or a page.
Additionally, it enables you to organize these clips, edit them, and access them from different devices.
Does your content require you to record a lot of tutorial videos?
Loom could be your best pick!
Loom is a screen recording extension which helps you record high-quality videos and share them instantly at ease.
You can record entire desktop up to five minutes long.
You can use it to capture, narrate and share videos instantly.
This makes communication faster, clearer and friendlier. The videos captured have a URL that can be shared with different people. This is very useful for marketers to communicate with each other.
A frequent user of link shorteners?
You should get your hands on this plugin then.
Unshorten.link extension provides security for shortened links.
This Google Chrome has a list of over 300 popular link shortening services.
The extension is updated regularly.
This automatically removes tracking cookies from URLs. It helps marketers to see the full link and see what kind of website is being opened.
Are you a multi-tasker who gets lost in the clutter of things you have to get done?
Keep a track of all the things you need to do using this extension.
As a digital marketer, you often juggle with multiple things to do, and this Google extension helps you stay organized.
It also provides seamless syncs across all devices. You can attach notes, files, make lists, add tasks and sub-tasks, and more.
Looking for an online writer to help you with grammar and spellings?
This Google Chrome extension is the perfect solution.
Why worry about spellings, as a marketer, and use multiple applications when you can easily do it all online and save your precious time.
Review your posts using Ginger before sharing it on social media sites like Facebook, Gmail, Twitter and others.
#9. Signal Private Messenger:
Signal Private Messenger is available for both Android and Apple.
This is a perfect companion for marketers and helps in getting instant responses.
Additionally, it also avoids SMS fees.
You can create groups to help communicate to your team all at once. Given that it is open source, it is that much more effective.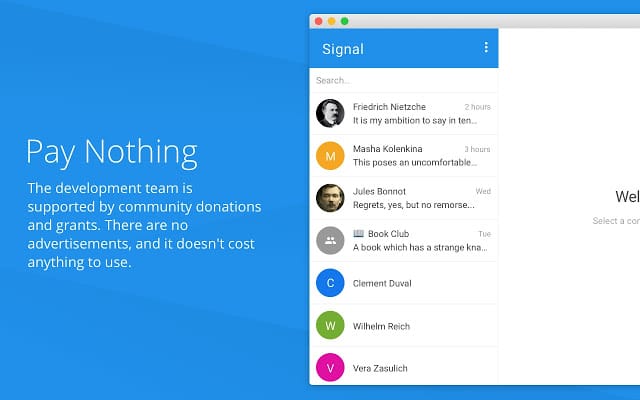 As a marketer, SEO and metrics are a very important piece of data that should be looked at.
This Chrome plugs-in makes it seamless to get the information instantly.
It gives you instant metrics; create custom searches, compares link metrics across pages and more.
Social Media management is an important part of a marketer's job as you'll have to handle multiple accounts across platforms.
The buffer can easily be considered the best way to share content on social media platforms like Twitter, Facebook, and LinkedIn.
Also, you can track results and analyze it from the web with just one click.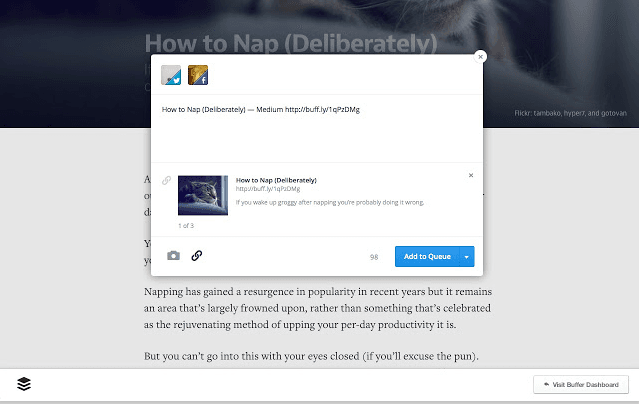 Marketers often find information that could be useful for later use, but often that information gets lost in the middle of all the other deadlines that they need to address.
Save To Pocket can rid you with that problem.
Just add this extension and save articles, videos and other sources in pockets and sync it with your different devices to go back and look at it.
In this fast-paced world, having information at your fingertips is vital.
Mega is a secure cloud storage Google Chrome extension that lets you reduce loading time, improves download performance while ensuring your information is secure in the cloud.
Often the difference between having your customers engage with you, or giving them a frustrating experience could boil down to a broken link on your landing page or website.
This Google extension ensures that your customer has an engaging experience by crawling the web page and looking through all the links to ensure none are broken.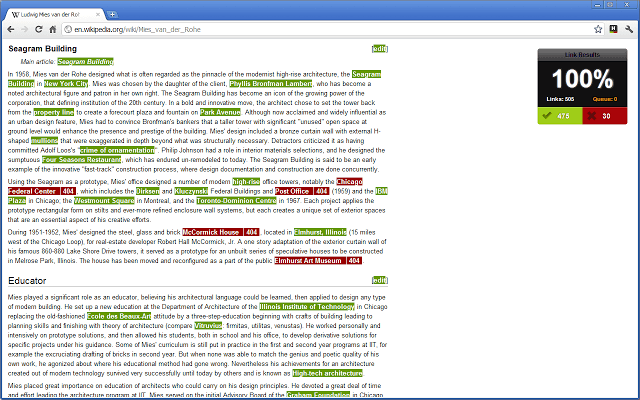 A marketer's work could be overwhelming, which requires rigorous focus.
We tend to ease off at times that are crucial to the completion of our tasks.
Strict Workflow is a Google Chrome extension helps you enforce a strict 25 + 5-minute rule for work. That means, working distraction-free for 25 minutes and then taking a 5-minute break.
This helps people organise their work and take enough breaks.
#16. Klout:
If you're on your way to becoming an influencer on social media, this tool is a must have especially for twitter!
You can use this extension to share interesting information from anywhere.
Additionally, you can measure how that tweet is working using the Klout Scores. Build your audiences with the ease of a click.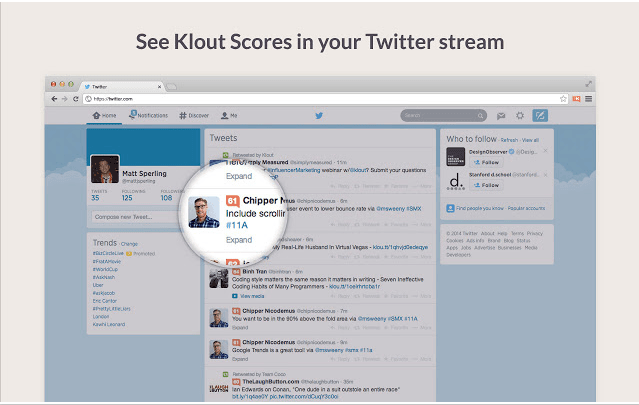 Often while browsing websites there are invisible websites that piggyback the website and track your movement.
Disconnect helps remove those pages making it easier to load the website you are looking to open and stops other 3rd party sites from tracking your movement.
Deadlines are extremely important for marketers.
You can use Boomerang extension to track responses, send mails when at a later date, and keep a track of responses.
This productive email Google Chrome extension also uses AI to help you write better emails.
Content is king, and for any marketer, to keep a pulse on the market is a part of the job.
This Google Chrome extension helps them by ensuring everything they need is available in the same place. This includes websites, emails, twitter, blogs and more.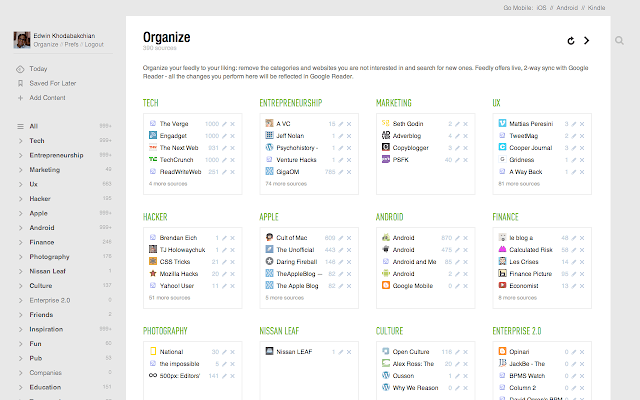 Do you constantly blog with the help of screenshots?
Awesome Screenshot is an amazing screen grabbing Chrome extension enables you to capture screen, blur sensitive information and share it in one click.
Additionally, it enables you to take screencast videos.
Mailtrack is an email tracking extension for Gmail.
Apart from tracking, compose mail, threads, and conversations, you also get to see what device the recipient receives the email and the location where they receive it.
You get a read receipt when your email is opened. This enables marketers to tweak their messaging for the different devices and locations.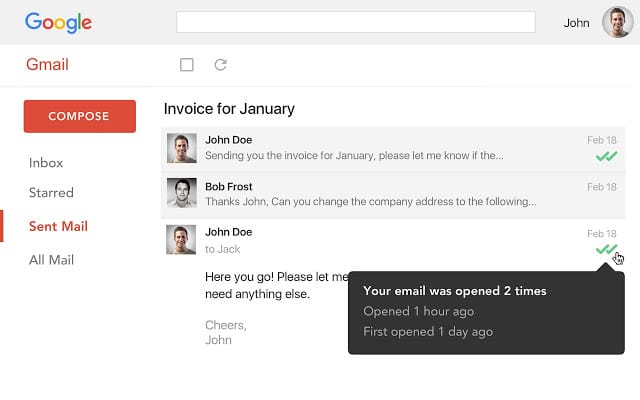 #22. Ghostery – Privacy Ad Blocker:
The privacy breach is something that pops up on the news every other day and this only calls for us to take strict measures to protect our data.
Ghostery is a powerful privacy Chrome extension.
It removes advertisements from the website to ensure that the users can focus on the content of the screen.
This helps you stay focused on the content, and decreases the screen loading time.
One of the essential skills set for marketers is their ability to write good content.
This Google Chrome extension is perfect to ensure that your content is foolproof in terms of grammar and spellings.
Impactful content suggestions while ensuring clean English across any site including social media sites.
A free plug-in, this Google chrome extension is very useful for all marketers.
With analyses of SERPs, results in CSV format, review of major metrics, SEO audits of WebPages and more, this extension is vital for any marketer to track their sites.
If you want to understand the underlying technologies used on websites, this Chrome extension is perfect for you.
With analysis of content management system, ecommerce platforms, server software and more; this can be a great tool for developers and marketers alike.
#26. Sellhack:
Want to verify how authentic your sales leads are?
Or simply want to gather more intel on them?
This is a very helpful Chrome extension for both sales and marketers alike if they want to gather information about leads that have reached out to them.
Marketers use this Chrome extension extensively to shorten and optimize links.
This is particularly useful to ensure that communication with leads and customers do not look shoddy with long links.
#28. Toolkit for Facebook:
Facebook is a vital platform for any marketer.
However, given that there are multiple places marketers have to focus on, these Google Chrome extensions come as a great help and time saver because of its ability to save time as an automation tool for Facebook.
This includes unlinking all pages at once, accepting multiple friends requests together, sending mass invites and more.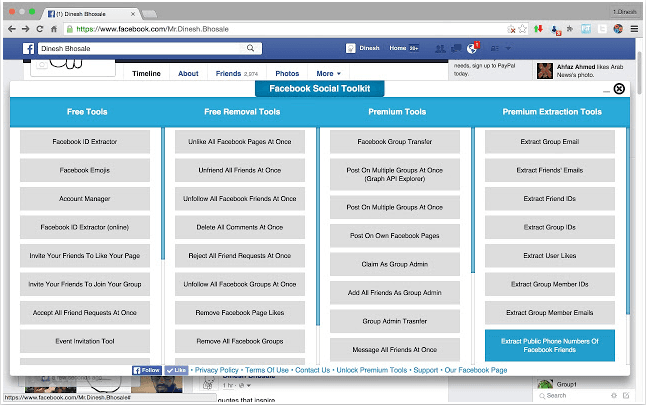 Majestic backlink analyzer helps you understand who is linking to your website/blog and how good your page is performing in terms of search engine optimization and backlink portfolio.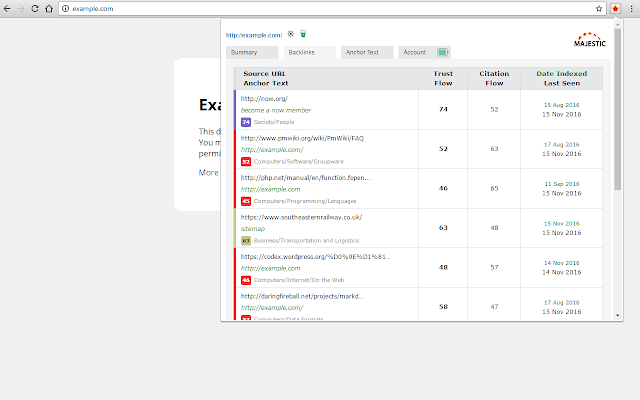 #30. Followr: 
This Google Chrome extension helps you automate your twitter following building.
This further does the job of setting up a list of topic to favourite and then automatically saves a small number of tweets under your favourite chosen categories.
These have all been my companions through my digital marketing journey. Let me know what Google Chrome Extensions you use on daily basis in the comments section below.