The term "influencer marketing" is creating a buzz in the marketing world. The quest for brands to stand out from others and have a distinctive position in the audience's minds makes them work with influencers.
It is preferred among digital marketers and is creating a new trend in the marketing world.
Many companies are significantly investing in influencer campaigns to make use of the resources and enhance their visibility.
Many consumers who stay away from traditional marketing opt for social media platforms or channels, where the concept of influencer marketing pops out.
Many consumers follow influencers and trust their credibility as they are ordinary people like them. They influence them on specific grounds and boost the number of followers on social media channels.
Influencers are seen as ordinary people who have many followers on various social media platforms. They can be paid specific amounts to sponsor the company's brand or products.
More than celebrity endorsements, people follow top-notch influencers who have harnessed vast amounts of followers in their niche as they possess in-depth knowledge regarding the particular field.
echoVME Digital Influencer Marketing Services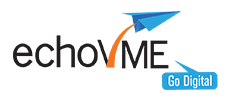 echoVME digital is a pioneer digital marketing and social media marketing agency that offers remarkable and outstanding social media services and customized training programs.
We have provided our services to various esteemed brands, promoted influencer marketing activities for multiple brands, and provided a 360-degree result-oriented digital marketing approach and solutions.
We help gain visibility in the industry through exceptional campaigns and provide customized campaign solutions featuring various influencers to build brand awareness.
We have aided multiple clients in making solid digital connections between their brands and consumers via powerful influencers. We have worked with top-notch clients like Olivia, Poorvika, nippo, and vooki to promote influencer marketing.
If you haven't heard the term influencer marketing, then you need to refine your marketing skills.
List of The Top 10 Influencer Marketing Platforms in India
1. Influencer.in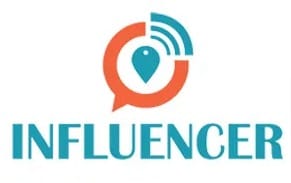 It is one of the leading influencer marketing programs in India. They aim to connect brands with top-notch influencers in different categories. It helps to find the right influencer for the brand with over 25,000 social media influencers and bloggers.
It has a rich influencer network aiming for high engagement rates and performance analysis. Influencer marketing has grown tenfold in India, and its growth is enormous. Influencer. in help in finding the right kind of influencer networks for your brands catering to your specifications.
They have topflight and exceptional clients like Nykaa, Hike, Swiggy, Tata Cliq. They have top-notch influencers ranging from automobile, travel, gaming, and food. Notable influencers are from celebrity backgrounds, fitness backgrounds.
They work with influencers to create authentic, organic content in the campaigns. They take charge of driving successful results from campaigns and achieving the objectives of the client. Ensure remarkable campaign execution right from working with the best influencers to content creation.
2. OPA
Influencer marketing platform: It is a new agency with low pricing and the largest network of 50,000 influencers. It has performed influencer marketing for brands like Lakme, Kama Ayurveda, Maico, Godrej. Brands use OPA because of their low and fixed pricing, standard work, and scalability in barter deals.
Influencers create content as per brief and get a predefined payout. OPA works with various social media platforms like Instagram, Youtube, Facebook, etc. It has a specialty of having thousands of macro and micro-influencers.
They are almost behind every campaign on social media, and with the help of the influencers, they can create a unique place in the viewers' minds. The influencers have a significant following, and they can market the products on a wide scale. One of the best influencer platforms in India.
3. Upfluence

It is among the top influencer marketing platforms in India. It claims to work with numerous clients like Microsoft, Paypal, and AXA. It allows the viewers to not just hunt for influencers but also explore more details regarding them. It will enable small to medium-sized businesses to find influencers and effortlessly market their products.
It has launched two products, Façade and Publisher. One is a social media search engine, and the latter is an influencer relationship management system.
It eases the process of contacting the influencers and following them. It also ensures to track the ongoing campaigns. It allows viewers to follow and get the influencers personally and enhance more engagement. It has excellent influencer marketing tools with affordable pricing, which has multiple influencer reach.
4. Plixxo
One of the most effective influencer marketing platforms in India, with over 26,000 influencers. It has wide influencer networks with Aashna Shroff, Riya Jain. Launched by POPxo founder, it deals with influencers and top-notch bloggers.
It is an excellent platform for digital media and top influencers to produce remarkable and exciting campaigns. It also encourages Instagram influencers, celebrities to promote campaigns.
It is a user-friendly platform with a broad reach of influencer networks ranging from micro to celebrity influencers, bloggers, and youtube influencers to join programs and promote them. It helps in running influencer campaigns and ensures to deliver reliable results.
5. Winkl
India's most prominent influencer platforms, which discovers and explores 20 plus categories of top influencers. It helps in automating tasks and provides a hassle-free process of influencer marketing. They shortlist influencers, monetize the content, and automate the tasks. It helps in saving time and creating more impactful campaigns.
It has more than 12k active influencers on its platform, with a broad reach of 70 million people in India. It also provides tools that give insights and estimates the influencer campaign performance on various social media platforms. It also provides insights and predicts reach per post and engagement rates. Top influencers are sponsored for promoting products and engaging with the audience.
6. Pulpkey
It is a creative and technology-backed influencer marketing company. It collaborates with internet influencers, leveraging their creativity and creating engaging content to grasp the audience.
Millennials are shifting to social media channels, and they trust the influencers more than the traditional celebrities. Influencers have a significant impact on followers, and their credibility makes the audience follow them.
They offer both managed and self-served solutions for influencer marketing campaigns. The Pulpkey engine generates a list of creators that will suit the campaign objective. As the influencers know the audience best, they work according to the brief given and maintain engagement.
It also monitors, analyses the performance of the campaign. It makes it easier to connect with content creators and influencers, monitor the campaign's working, and determine ROI.
7. SocialBakers
Initially, a social media marketing agency managed all the social media activities from all accounts on one platform. It has the necessary tools which help in producing engaging content and execute campaigns successfully.
Later turned into an influencer marketing platform from tracking to reporting and accessing all the tools and creators for influencer marketing needs.
It collects data from influencer's audience engagement, and an AI engine uses it to discover the marketing personas. It uncovers all trends to understand the audience, competitors, and the impact of influencers on the target audience.
Viewers can perform a manual search to find the influencers from Youtube or Instagram. It also allows brands to search for influencers that match their specifications for campaigns. Social Bakers have collaborated with top-class clients like Samsung, Sony, Vodafone, etc.
8. Tagger
It is an all-in-one influencer marketing platform and a social media marketing tool. It helps execute campaigns, connect with influencers, understand the target audience and produce accurate and reliable results. It helps in discovering perfect influencers with their massive database of 6 million influencers, 300K brands.
It is an in-depth research-oriented influencer marketing platform with a unique place among the other brands and competitors. It has an integrated CRM solution that enables the audience to connect with influencers, track campaign performance, generate real-time data, and generate customizable reports.
This platform provides access to invaluable data and insights and helps in connecting with the right influencers. It assures to deliver high engagement rates and reliable ROI results.
9. AspirelQ
It is an influencer marketing platform in India that boasts of providing comprehensive influencer marketing solutions that allow brands to work independently. It streamlines the campaign management process. It provides a powerful influencer CRM to function highly.
It works with Instagram and Youtube with a database of 150 k influencers. It streamlines each step of the campaign with automated methods and ensures to bring effective results.
They help discover top-notch influencers who create authentic content and help achieve benchmark performance and get high engagement rates. They work collaboratively with a team of experts who possess industrial expertise and provide flexible services which ramp up the influencer program or campaign.
10. Eleve Media
It is an influencer marketing platform in India that ideates brand campaign strategies and provides practical solutions to high engagement and conversion rates.
It helps discover the right kind of people with proper conceptualization executing successful campaigns, maximizing brand buzz, and widening the reach of the brand knowledge.
It helps identify the right kind of influencers according to the niche, brand and create a meaningful impact. They have collaborated with clients like Coca-Cola, Amazon, Nestle, Samsung, Honda, etc.
It aims to scale the influence and reach a broad audience through social personalities and top influencers, driving organic interest and traffic.
They aim to create high engagement rates and provide the best ROI results. Lastly, they work with powerful analytics and tutorial management tools that help monitor the performance of campaigns and bring effective results.
Influencer marketing is considered one of the best return-on-investment strategies aims at economic productivity, and most marketers utilize this tool effectively. It helps in amplifying your brand recognition as today's millennials are tired of advertising.
They follow top influencers whose approach is not selling products. They have an impact on their followers, and they are known for their credibility and reliability.
The above-listed are the top influencer platforms in India. In essence, quality over quantity matters.
Reach and connect with influencers who create engaging content and provide reliable results in enhancing your brand value.