When two legends meet they create legendary moments and that legendary moment make a remarkable impact across the world! Today, 13/4/2014 Narendra Modi the BJP Prime Minister candidate met south Indian superstar Rajnikanth, politically if it was a correct move I am little unsure but social media wise, this was a smart move by Narendra Modi. On Facebook, when a picture from this meet was shared on Narendra Modi's Official Page within 2 hours of span the picture crossed 4,00,000+ Likes | 28,000+ shares and about 12,000+ comments! The picture was well received on Twitter with 3,500+ RTs in the same time span.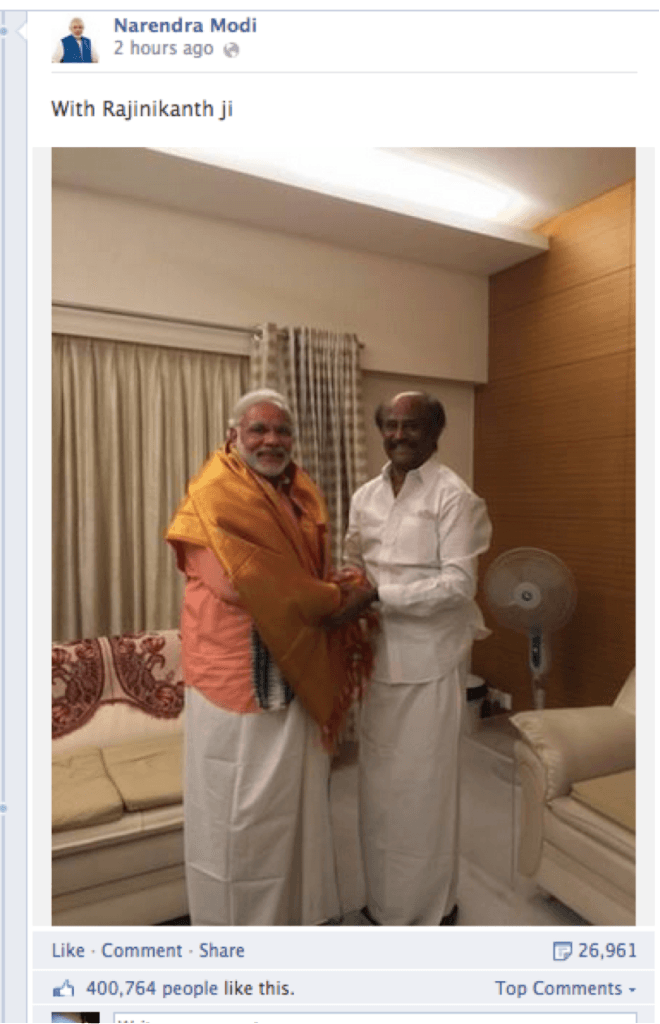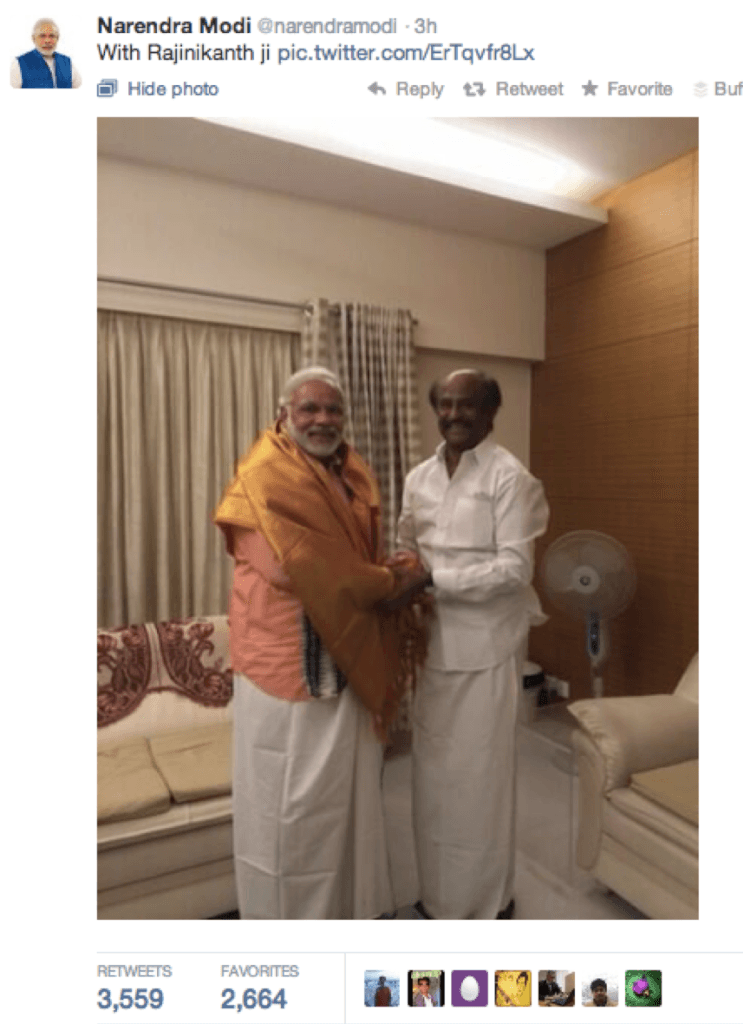 By Far, the bestest post of Narendra Modi in 2014 has crossed about 6,00,000 Likes and was about Pilgrimage to Vaishno Devi, on a similar note his pilgrimage to Kashi had got maximum number of RTs in 2014. 
Some of his latest trends about meeting Actor Nagarjuna, meeting Lata Mangeshkar, associating with Amitabh Bachchan through Gujarat Tourism has got major traction on Social Media. Looks like meeting legends is in his list of activities as it creates immense impact on their fan followings and at the same time shows Narendra Modi's respect towards the legends.
With the pace this post of Narendra Modi is growing, this by far must be one of the most popular Facebook posts in India, while I finish this article there are about 4,75,000+ likes, 32,000+ share and about 15,000+ comments on the legendary post in making :)!
On April 15th 2014 – The number has crossed 9,00,000 figure and is sure to reach 1 million mark.