As digital marketers, we all know that Website Push Notification is one of the best ways to stay connected with our audience and send them updates. Followers would only be interested in reading your blog as long as you have new content coming up and also you need to make sure the new content reaches them. This is where the push notifications come into play. In this blog, let's discuss about a website push notification subscriber tool that is in trend now – PUSHCREW. Of course, there are many other tools but this one is my favourite.
You usually see these notifications on your browser and the pop-up looks something like this:
I would suggest you to read my blog and subscribe for my notification too by clicking on the "Allow" buttton!
Yaay! 🙂
I used this for some time now and have earned about 413 subscribers.
Everytime I post an article I push the article through push crew to all the subscribers and on an average I see about 20% opening rate.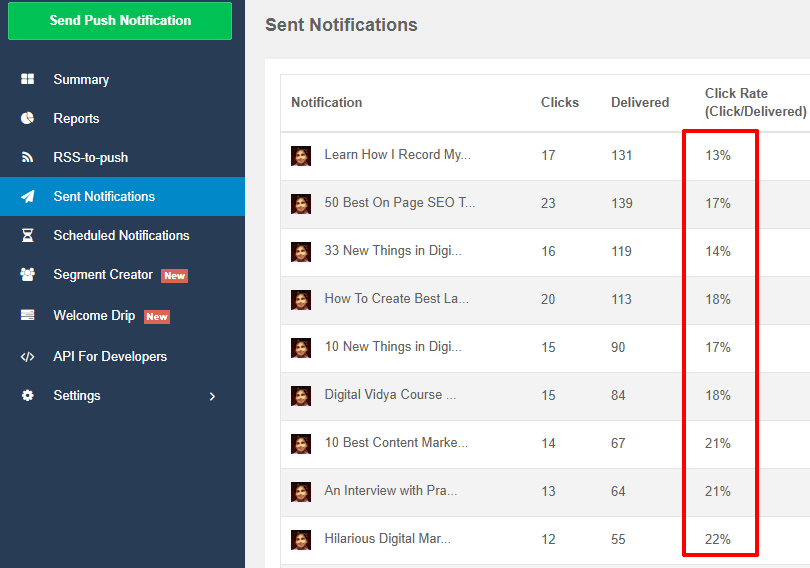 So let's explore a little more about Pushcrew!
What is PushCrew?
As we've already mentioned in the title, PushCrew is a super cool push notification tool that we are seeing being used on a number of blogs, especially in the digital marketing industry. PushCrew was launched by Wingify, a New Delhi based website performance testing startup, in 2015.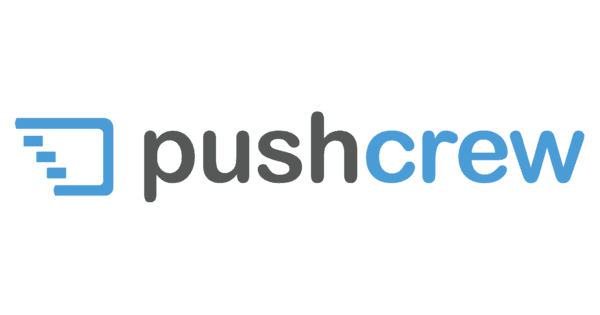 Why we need push notification feature
As per the survey conducted by Wigzo, there are nearly 50% of users who opt into push notification and find it useful. Coming to the app industry, the push notifications boost  app engagement by 88%.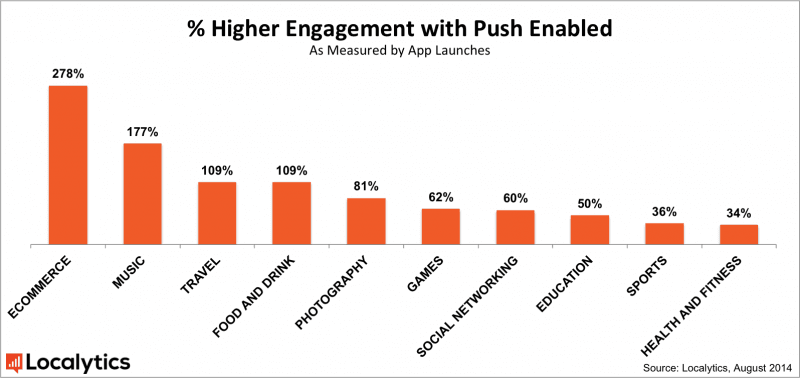 5 Reasons Why You Should Be using PushCrew:
#1 Amazing CTR:
We receive around 20% of our subscribers click through.  This result is much better than the subscriber count we receive through the email lists for the same site.
#2 No Distraction:
When someone subscribes, they are never redirected to any other page.  They can just continue reading our blog or website.
#3 Easy Sign Up:
Visitors can simply click on the "Allow" button to subscribe to our blog.  Visitors need not enter any details like name or email. This is simpler compared to email marketing.
#4 Quick Setup:
It hardly takes only 30 seconds to create an account and send a website push notification.
#5 High sign up rate:
We get more push notification subscribers per day than from the email subscribers on our blog.
So, are you ready to set up a website push notification for your blog in less than 30 Seconds
Then follow the below 5 simple steps to set it up and start getting your subscribers.
Step 1:
Go to the website pushcrew.com, click the Signup button and enter your details there.
Step 2:
Customize your welcome message. (Logo, title, description and website link, if applicable)
Step 3:
Copy the code and paste it in your website header. If you are using WordPress, you can use "insert header footer script" plugin.
Perfect, now you can check the subscriber button in your blog. You can change the placement of the button, if you want, in the setting tab which is available on the dashboard.
Step 4:
Now create your first push notification campaign. Click the "Send Notification" button which is available in the left side of the PushCrew dashboard. Once you've clicked the button, you get the campaign dashboard where you can enter all the required details like title, description and URL of the blog or website. You can also add the URL parameter.
Step 5:
Once you've entered all the campaign details, click the send button. Everything is set now and you can peacefully check the campaign report.
As already mentioned, the average click rate is 20% and more.
Pricing Details
Pushcrew gives you a14-day free trial to access all its features. Once you are done with the free trial period, the pricing starts at $25 per month. The free plan allows to have up to 2000 subscribers!