Setting up a domain name and creating a blog is something that is very easy and will hardly take up 10 minutes of your time. A domain name locates an organization or entity on the internet. Like how you have an address for your house, domain name is like a physical address for the online business's website. Domain names are important because the internet's addressing system is not effective without them and they help make you unique from the other websites. They help you to manage your online visibility and market your business online more efficiently. A domain name also helps people remember you and your website or blog.
A domain name consists of a Top Level Domain (TLD) and a Second Level Domain (SLD). A Top Level Domain is the part of domain to the right of the dot ('.') and a Second Level Domain is the part of domain to the left of the dot. Few Top level Domains include-
.com
.net
.org
.edu
.mil
Few Country code Top Level Domains (CcTLD) are-
.us
.uk
.il
.au
.pk
Things to consider before buying a domain name-
Research – Do a basic search online and find out if your domain name or something similar to it exists in some misspelt form. It won't hurt to buy the misspelt domain as well if that will lead the customer to still find your website.
Brand and Domain – Your brand and domain name must be the same. People recognize you through your brand name and if that is not what they find during their search then it will confuse them and you could lose out on potential customers.
Homophones – If your brand is too hard to spell, then consider something that is easy to remember and unique from your competitors. Try to have words with only one possible spelling so as to not confuse the consumer. Homophonic words are a bad option for a domain name.
Where to buy domain name?
After deciding on your domain name, choose a registrar who will register your domain. A registrar is a company that reserves your domain name. Few registration companies that you can choose from are- GoDaddy, Hover, Namecheap, Gandi, Name.com and Dreamhost.
How to setup a domain name?
Hostgator is one of the leading web hosting provider founded in 2002 and has won numerous awards for hosting and support. The other services they provide are Domains, Business Email,  Add-ons  &  Affiliates. They have a 24/7/35 Support and also give a 45-day money back guarantee if the customer is not satisfied. The pricing is between Rs. 499.00 to Rs. 1,350.
10 Easy Steps to follow to register a domain on hostgator
Step 1: Go to the website https://www.soravjain.com/hosting
Step 2: Click the menu "Domain", now you will be redirecting to another page.
Step 3: Enter your preferred domain name in search box, select the domain extension like .com, .net, .org etc., and then click the button "Search for Domain(s)"
Step 4: Click the add button if your preferred domain is available or else go back and search for another name.
Step 5: Click the Add button
Step 6: Click the Checkout button.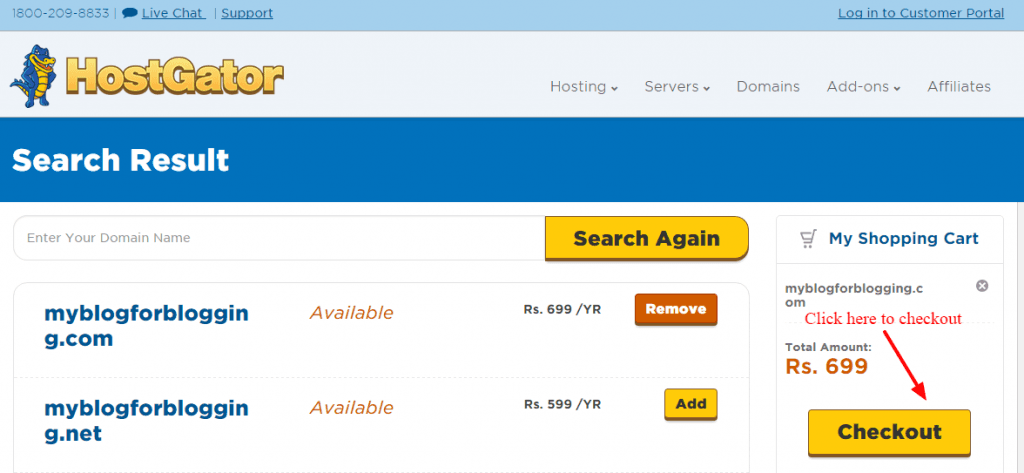 Step 7: Click the continue button, you will be redirecting to login page, now click "Create New Account" button and enter your login details.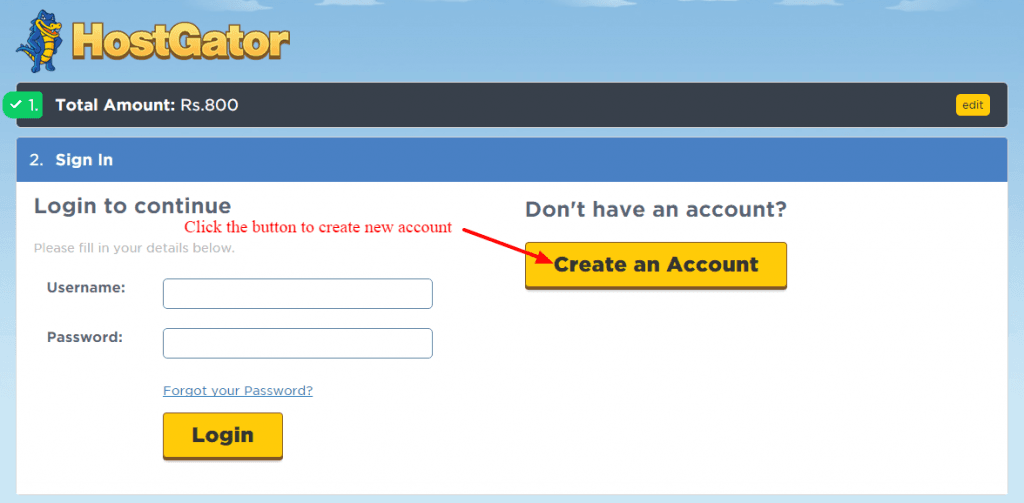 Step 7: Enter you contact information and login information
Step 8: Click the continue button and enter your payment information.
Step 9: Check your registered mail, to activate your account.
Now all done. You can access your domain name under "My Account Tab".
Choosing a blogging platform-
Of the various blogging platforms available, choose the one that best suits you. If you have multiple accounts on various blogs this will confuse people who search about your company and a clutter of results will pop-up before them. Avoid doing this. A few free content management systems from which you can choose are – WordPress.org, Blogger, Droopal, Joomla, Tumblr, Medium, Weebly, TypePad, Squarespace, etc. These help people who have the passion to write blogs to get free access and interact with others online.
Of these, WordPress is the best CMS for blogging. WordPress provides the easiest access to support. It is the most SEO friendly blogging platform available. In case you have a self hosted blog in WordPress then it increases the reliability of information that goes into the blog.
How to setup a WordPress blog-
Setting up your WordPress blog from web hosting control panel is too easy and we have many softwares and tools available by default in webserver. Let us see how we can setup our WordPress blog in 7 steps and trust me, it takes only few minutes.
7 Easy Steps to follow to setup your WordPress blog in Control Panel
Step1: Go to www.myblogforblogging.com/cpanel and login with your hostgator account details.
Step2: Search for "Quick Install", a simple software which help us to install CMS quickly.
Step 3: Choose the option "WordPress" and click the link.
Step 4: Now you will be re-directed to the installation page.
Step 5: Enter the below details and Click install button at the end.
Select the domain name in which you want to install the WordPress blog.
Enter the sub folder name or leave it empty if you want to host blog in root domain.
Enter the admin eMail id. (You can change it later)
Enter the Website/Blog title.
Enter Admin User Name
Enter First Name.
Enter Last Name.
You have successfully installed the WordPress Blog and in that same page, you can will the default password (Check the below image for password).
You can access your domain with below link. www.myblogforblogging.com/wp-admin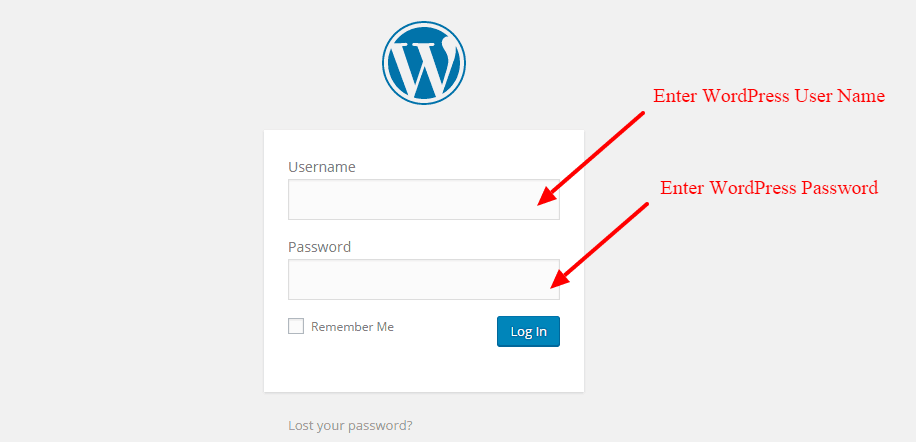 Hope this post helped you understand how to register for a domain and how to setup a WordPress blog. Check out our next post to learn about how you can customize your WordPress blog. In case of problems in setting up a domain or a blog, do let us know through your comments and we will be glad to assist you.
This article was contributed by Karthik – Digital Marketing Head, Varshaa – Social Media Intern and  Louanna – Social Media Intern at echoVME.