One of the most important requirements of any digital business is 'Content' and the biggest problem the industry faces is availability of resources. I often see Facebook updates, LinkedIn Posts, LinkedIn Group Messages, or Tweets that demands for content writers. Businesses often settle for content writers with no strong vertical knowledge. However good the quality of content is, they don't justify the value proposition sometimes as they lack industry knowledge.
In the internet world you can find three types of content writers:
1. Niche: Vertical focused – these content writers are usually focused on a particular subject and help contributing to the case studies, white papers and articles in the niche ecosystem. They are a little expensive as they work on the subject from a research perspective. At echoVME, we work with various niche freelance content writers to help us create blog post for our clients.
2. SEO Content Writers: These content writers are not focused on a particular subject. They write content to please search engines. You need to give them keywords and they can help you draft stories. They are not good at quality research but you can help them in making lists and research on interesting stats.
3. Creative Copy Writers: They are quirky with their style! You require a funny tweet or an appealing Facebook post description! Creative copywriters can add a lot of value to your ideas.
As per a research done by TopRank – 93% of B2B businesses use content marketing as a solution to drive sales. 70% of B2B marketers are more likely to create case studies, blogs, enewsletters, whitepapers and research reports which is usually distributed or publicized through LinkedIn, Facebook, Twitter and YouTube.
There is a demand for content but there are very few people who can deliver. Recently, I was introduced to ContentMart.in – this SaaS startup is a great way to generate content for your blog / website / collaterals. The website is very neatly done and has a simple UI.
Here are 9 things that I liked about this website:
1. The home page of the website is not very cluttered and has a clean UI with introduction, options to opt in for people offering content and people looking for content.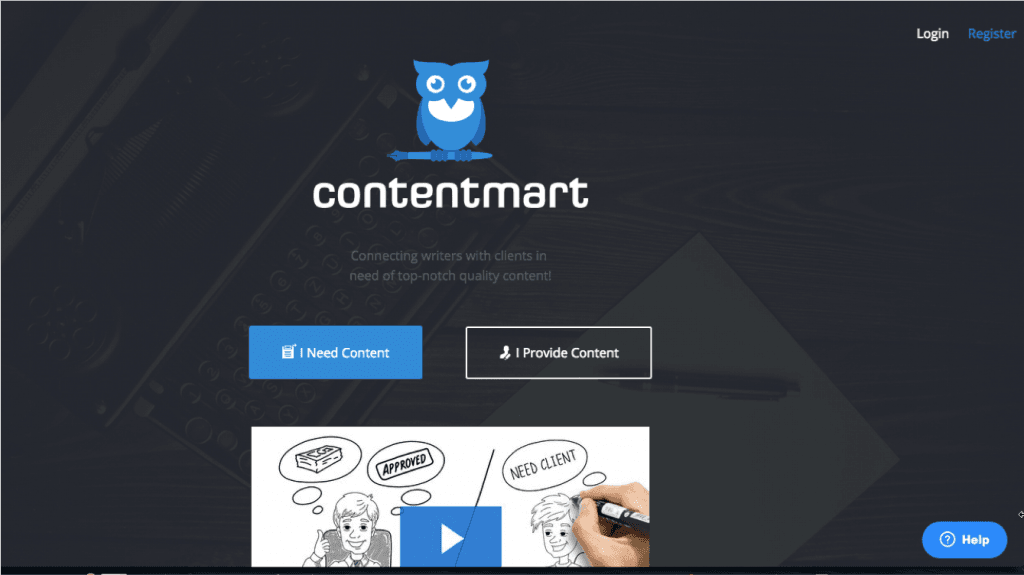 2. The process is explained through a video, which is a hand draw depiction of the process with a voice-over – smartly done short video with some cool creative sense.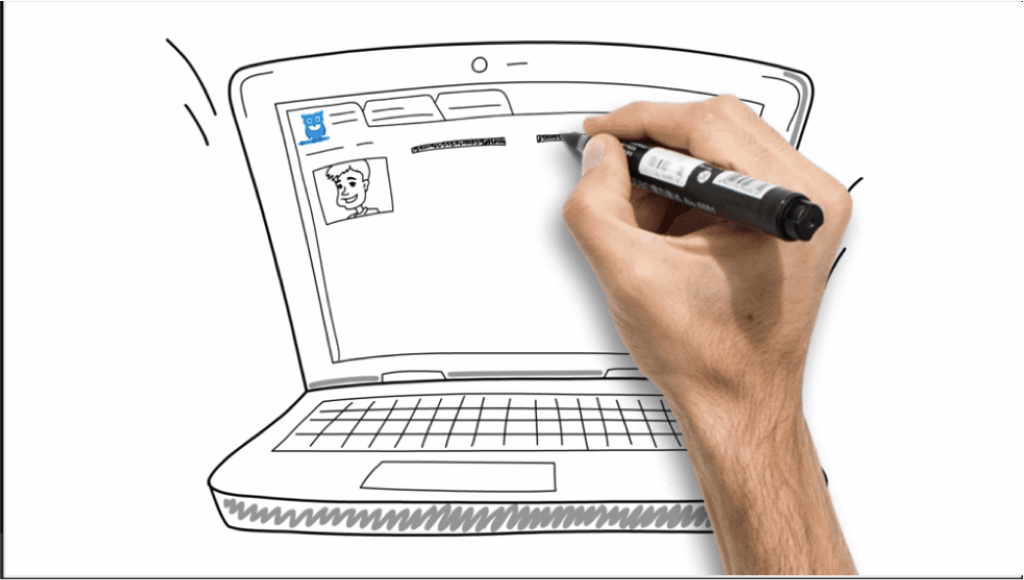 3. There is an option for people to login using Facebook, which makes the login process easier.

4. Features some genuine testimonials to begin with.

5. Has a live chat option which is constantly active that can help you resolving your quick queries and the process is explained in the easy way possible through out the website before of after logging in.
6. I registered as a person looking for content and the new order feature makes the requirement look very precise with the following options made available.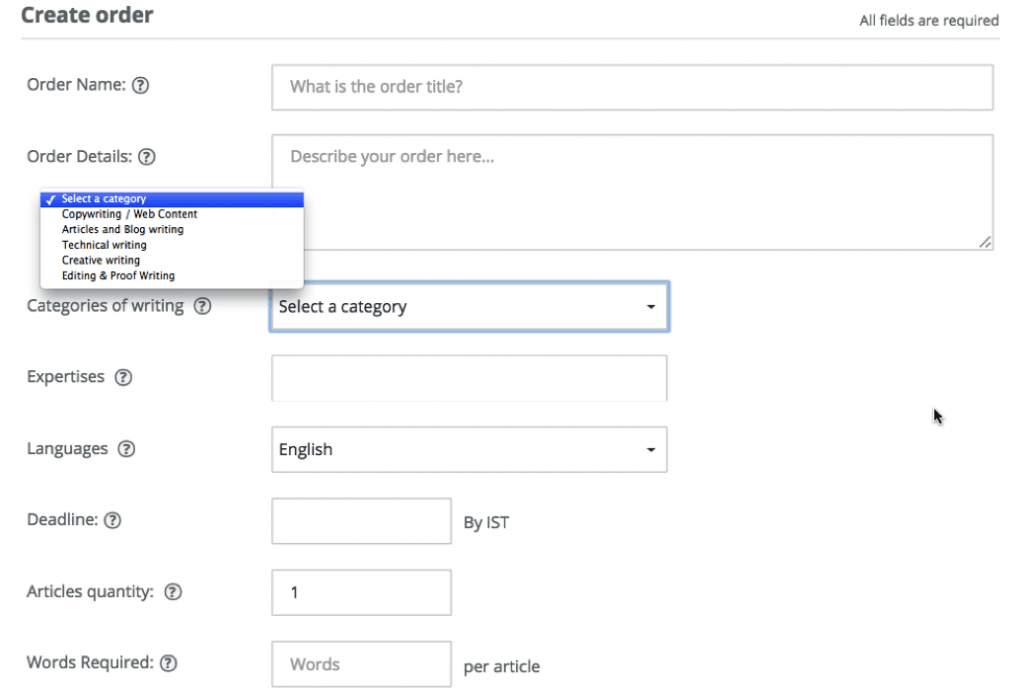 7. While you are placing your order you can also decide how much you are willing to pay through the website. You can choose between pay per word or pay per entire project. The privacy of the order placement can also be maintained.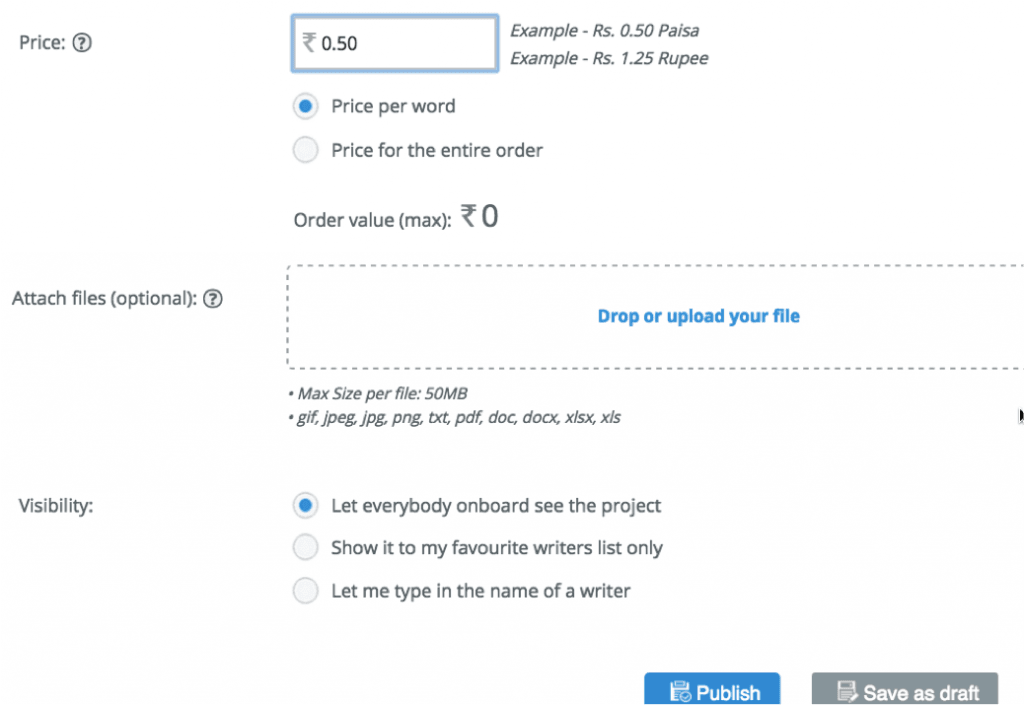 8. You also have a list of 3000+ writers whose portfolios are something that you can view and the website also shows how many orders they have completed by far along with the reviews which can help you narrow down on your choice of writer.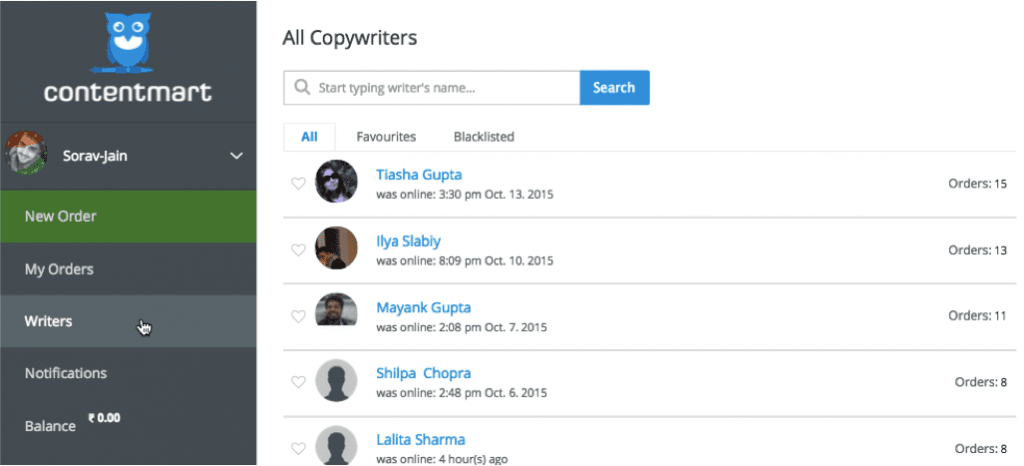 9. The payment option is like a debit card system. You fill your ContentMart wallet and as and when you approve the orders, the amount denoted shall get deducted.
We can call this website the Behance of content marketing world + very rarely we see such websites which caters to the Indian audience. However, there is a high probability that people will start getting in touch with content writers directly instead of using this platform. This probably can become the best database of writers for many. Having said that, for sure there are many content writers and clients who wants a hassle free process and ContentMart.in is the apt solution.
At echoVME, we have opted this solution recently and shall update the complete review on the quality of the writers very soon.