Ever wondered what it's like to get your hands on the strategies that are so well thought of and accurately followed by your competitors?  For instance those 'to kill' keywords that hit the right mark or those perfect building chances that got them to a position at what they are today? Enters SEMrush – A complete package which comes with tools that will spy your competitors work and help you climb your ladder of success if used effectively! In this blog, I'm going to take you through the different features that SEMrush has to offer and give you reasons as to why even an amateur can easily use it to derive SEO data. Let's get started on the SEMrush Review!
What is SEMrush?
SEMrush is a powerful 'ALL-IN-ONE' competitor analysis tool which founded by SEO and SEM professionals! Other than being your all-time favorite tool kit, SEMrush is the first tool which focuses on competitors work. SEMrush generates analytics which are useful for you in building the right strategy for your company to reach the top. It is the most versatile tool in the market for SEO and there is nothing that you can't do with this tool, provided you know exactly how to use it. All it takes is some know-how about the right tools which will help you extract the right information.
Check out the detailed SEMRush Review below
How to get started on SEMrush-
Like every other tool this tool would require a login access. If you already have created an account then you can simply just log in!
If you don't have an account then register and create one!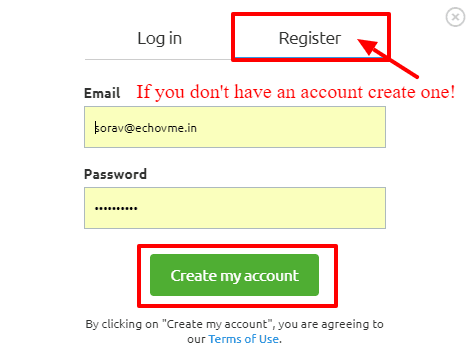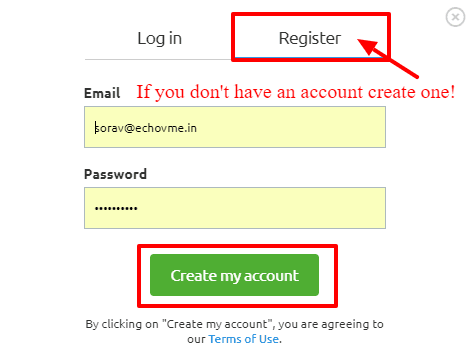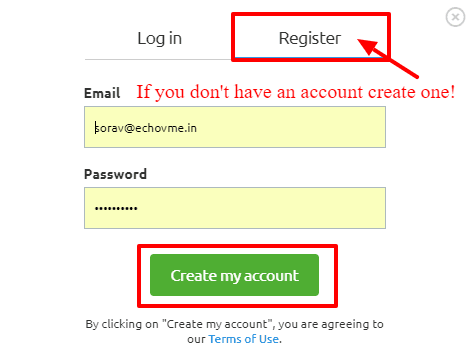 Once you log in with SEMrush, you get opened to the dashboard which works like your home screen. The best way to get started is to get an idea as to where your business is standing in the digital world in terms of Organic Keywords, Organic traffic, Ads Keywords and Ads Traffic. All you have to do is enter your domain, the country in which you want to check the traffic and start searching. The data will be on your screen in a matter of minutes.
Auditing your domain to know where your site stands in terms of website, keywords, backlink audit, social media hacker etc. should be your first step. So, how do get started with all of these in a go? Projects, is what will help analyze the launched global campaigns of your domain with some really fascinating tools.
I did the website audit of my domain. To do so, I created my first project in SEMrush by giving my domain and project name that I wanted.
Once you've created a project you can check your domain for a lot of things. It's best to know where you're lacking before you start making changes, and this tool will help you do that in the best way possible.
In a matter of minutes SEMrush did the site audit of my website and gave me the following results.
7 Compelling SEMrush Features:
#1 Know Your Competitors-
Knowing the competitors that exist for your business is a must. Not just by their name but also by their strategies. The moment you enter your domain in the search bar, your data with the names of your competitors will be shown.
You can also check every backlink that your competitor has made used of and their traffic along with the bounce rate, their traffic source, and their SEO keywords.
#2 Don't lose on backlink opportunities-
There is always an opportunity that you can't afford to miss out on. SEMrush offers all such opportunities that you can make use of when it comes to backlinks. If your competitor can make use of them why can't you?
You can export every data that you want in the form of an excel file. The top performing blog of your competitors can also be looked at. Which country it is most looked at can be found. That would help you know which area you've to target for your blogs and the keywords that you can use.
#3 Track and then build your position-
 Know where you stand, track your position and the changes that have been seen in your position. Comparing your position with that of your competitors will give you can idea as to how much you want to improve and also places where you can improve on.

#4 Keywords that will drive storm like traffic-
Do you ever go to a restaurant or a movie these days without checking what other people have to say about it? No, right? Then why hit an arrow in the dark with keywords that are not searched by your audience when you can find the ones that are most searched for? You can make use of SEMrush to find keywords that are best for your SEO and PPC campaigns. You can also gather related keywords, phrase matches and long-tail keywords which would give better results.
#5 Don't imitate but generate ideas for Copies-
While I've told you everything about generating keywords, you can also uncover your competitor's copies for the ads, budgets and strategies that they have followed. When I looked up the ads history for Flat Builders in Chennai, I got the following data which gave me their ads, its copies and the traffic caused by such ads.  You can also export these details in the form of an Excel sheet!
#6 Features for Display Advertisement Experts –
Get an overview on the display ads that are used by your competitor's.
You can also view all the ads which are displayed by your competitor in the form of an ad report which will give you an insight on what their ad has done.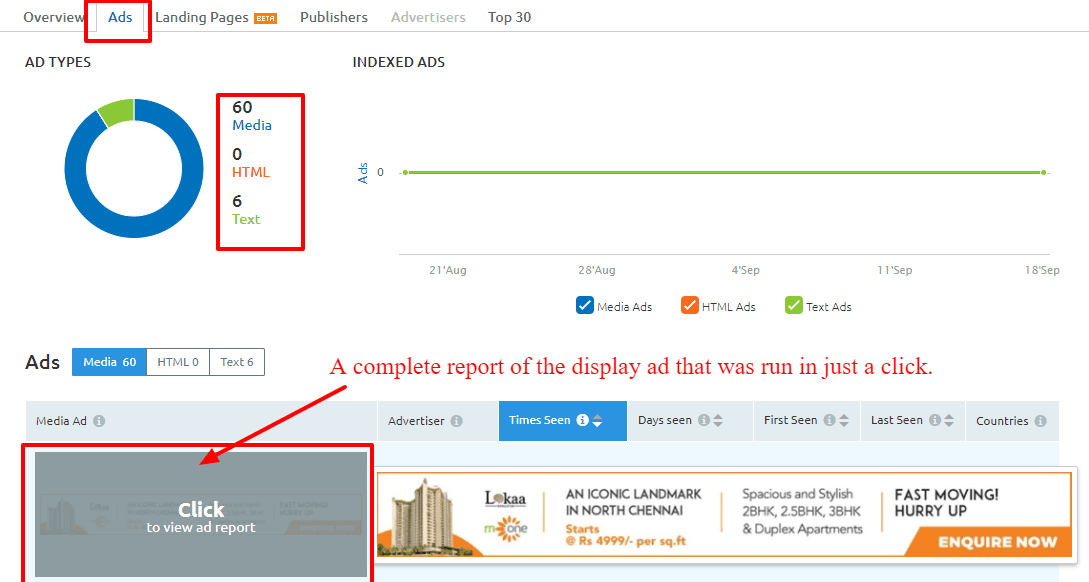 Even landing pages are known with SEMrush but only if the beta package is activated. The landing pages will display the landing page title used, the keywords, the meta description, the ads that point to these pages and much more of the unknown information.
To give you the opportunities to go big, SEMrush also helps you in finding publishers and advertisers you look for, for your display ads.
#7 PLA Advertisement Features for Experts-
If you make use of Product Listing Ads or if your business revolves around that then you can make use of this feature to understand where exactly your company stands when it comes to product listing research. Here again you can look into your competitors' paid keywords, the paid traffic that they are generating, check their paid ads history, get their ads samples and also the current ads which are bidding the most. Like always, you can export this data and make use of it to your utmost advantage!
Can this tool get any better? Well, it just got better manifolds with the SEMrush reports.
You can create amazing and interactive reports with these data using a drag and drop builder. A PDF report on how your company has been performing and also areas as to where it can develop and grow more can be put together. You can export these and the whole idea of making a report with PPT can take a back step as these reports can be made with charts and graphs in a matter of minutes with analyzed data.
Pricing
SEMrush, as already  mentioned, is a paid tool which comes with three different packages for the users to choose from. The packages have varied prices in accordance to the services that are offered by SEMrush. Most of the tools here can be made used of with the Pro Package, but the research is limited and it increases with the other packages. You can try some of the tools of SEMrush for free even without having an access to the account. They also give you a free 14-day trail so that you can learn all about SEMrush once you create your account and then you can decide on the packages that you want.
There are 20+ amazing features that are there in beta, the access of which will be provided to you with respect to the package you've opted for.
Pros and Cons of using and not using SEMrush
Pros of SEMrush-
A powerful tool with detailed and innovative metrics which will help you get complete organic ranking of your domain and your competitors.
A tool that would allow you to be like a mole on your competitors' work.
Know the top performing pages, blogs, keywords, and generate content ideas.
Analyze your domain with their site audit, On page SEO checker, Social Media Tracker, Link Building, Content Analyzer, Ads Builder etc.
Exporting all the data that you would require for every section is possible in the form of a PDF.
You PPT's can be replaced with reports which you can make with the drag and drop feature using SEMrush.
The best thing about using SEMrush is that it doesn't just throw all the data related to your search at you. It makes use of colors, charts and bar diagrams which are much easier to analyze and come to conclusions on.
Cons of SEMrush-
The more in depth data you want, the more expensive your plan has to be.
Easily understood by SEO experts. For a newbie, this whole tool might seem a lot more technical than what it really is.
Reports inaccurate data at times with regards to backlink and advertisements.
Affiliate 
SEMRush provides an affiliate program for bloggers called as the BeRush.
After my experience with SEMrush I felt that it is a tool which should definitely be on your consideration set as it is that complete SEO analysis tool kit that every SEO professional, a still in making SEO expert, and even an amateur can make use of! It's time you start using it, if you haven't already for SEMrush only helps all, be it you or your competitor!