In last 5 days Chennai has lived a different lifestyle all together! There were people who were stranded and there were many who were helping them out! City was drowned and not its getting drained, life was hell! I am able to access my laptop almost after 5 days! We left our homes, as Choolai was one of the moderately affected areas.. Water was up till thighs level and there was no power, which resulted in lack of drinking water, growth of mosquitoes etc.
I worked along with few absolutely amazing members of Arihant Shivsakthi Apartments, LIONS club, Team echoVME and Volunteers online to distribute:
15,000 food packets.
10,000 water bottles / sachets.
500 blankets
500 clothes
1000 biscuit packets
500 Sanitary pads.
Volunteers from across the city helped us delivering food, packing food and guiding us to the right places and many of them heard the needs on Social Media and provided financial aid to us. We recieved close to 1,50,000 with help of Social Media. We went to places like: Pulianthope, MGR Nagar, Velacheery, Choolai, Otteri, Medavakkam, Pallikarnai, Tambaram, Porur, Kodambakkam, Nungambakkam and more.
How #SocialMedia Was Put To Good Use:
Sourcing For Volunteers and Right Lead: We created a Whatsapp group of Volunteers who were on field and they were co-ordinating with each other through this platform! Quite a few Chennai digital influencers were added to the group and were admins so that they can add other volunteers.  We also got some absolutely fantastic leads for requirement of foods and other goods through social media. This helped us streamline who to connect, which area to reach and how much was the requirement.
Social Media for Story Telling: We told people at every instance what we are aiming to do, what was the update and how was the experience.
Story of Day 1:-> It all started with this post:
A post that was shared on echoVME's official Facebook page went viral and that helped us raise 20 Lakh Rupees for Rapid Response a Disaster Management Organization I am board member of.
Stories of Day 2:
https://www.facebook.com/soravjain/posts/10153157510540951?pnref=story
https://www.facebook.com/soravjain/posts/10153157214125951
Stories of Day 3: 
Look at the #SpiritOfChennai kids and ladies helping us pack 10,000 food packets. #ChennaiRains #ChennaiFloods. pic.twitter.com/m2u8bX83VJ

— Sorav Jain (@SoravJain) December 4, 2015
https://www.facebook.com/soravjain/posts/10153159212655951?pnref=story
https://www.facebook.com/soravjain/posts/10153158359220951
Stories of Day 4: 
https://www.facebook.com/soravjain/posts/10153160528905951?pnref=story
Stories of Day 5: 
https://www.facebook.com/soravjain/posts/10153160760760951?pnref=story
https://www.facebook.com/soravjain/posts/10153161907650951?pnref=story
Social Media For Raising Funds: Through these stories we received close to about 1.5 Lakh Rupees from people all across the world! I am board member of a Disaster Management Company in Chennai called Rapid Response and we helped them raise close to about 20 Lakh Rupees through Facebook and Google Ads.  After looking at our initiatives India's biggest cashback site – Cashkaro.com created a campaign requesting their active members to donate their cashback for #ChennaiRains – This will help us do our level best.

Plan of Action Further: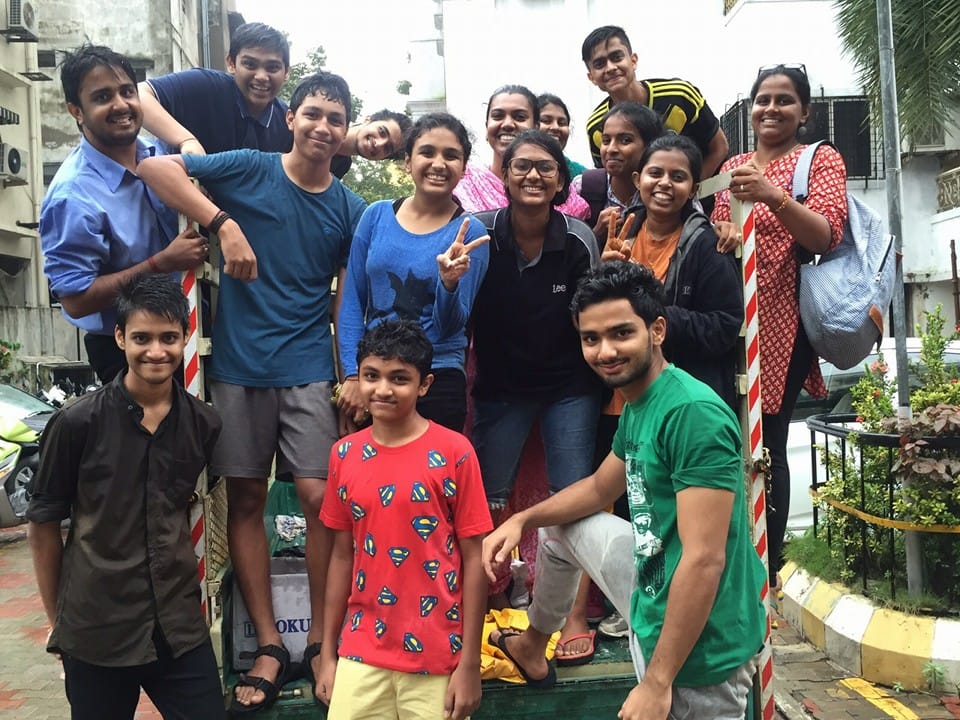 We Need Your Help
Its still raining in Tamil Nadu and we require funds, we are running short of the same. We're now shifting our focus from Chennai to Cuddalore and Panruti as they are most affected areas. Chennai is receiving aid but these villages aren't recieving much aid. We are now working with Mr. Vijayan CEO of TabTree who has his team of 21 people working in Cuddalore / Pondy / Panruti helping the needy with following requirements, he has sent close to Rs. 3 Lakh worth goods from Chennai for relief which includes:
Blankets, Groceries, Food Packets, Mats, Plastic Sheets, Rain Coats, Umbrellas, Torches and more.
We are in urgent need of Rs. 20,00,000 to support about 2,000 families with their basic necessity and we need your help for the same. We shall be using the funds for the same:
Helping people build their homes.
Buy 50 Kg rice per family and groceries required to prepare food.
Blankets, rain coats, umbrellas
Basic medicines.
Tooth brush, soap, shampoo, sanitary pads.
Mattresses
Torch light, batteries and candles.
Mosquito repellent coils and creams.
Your little contribution can be of a great help to us! Tamil Nadu needs your support! Please do help us by donating a little: