We know that Facebook has removed the Facebook job title targeting option with the companies they are working with.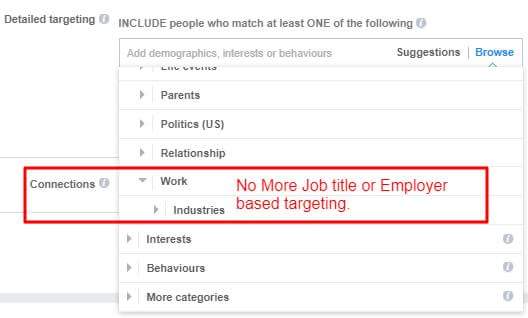 What if I said that there is a way around this to still target people with those options?
Yes, you heard that right! I have the magic trick.
All you have to do is change your way of targeting! Instead of using the traditional method of executing a campaign using the create advert button in the top right corner of the advert manager, you need to first go to the audience section under the assets library section and create a saved audience. There you will be able to add the job titles and companies manually by typing them in the detailed targeting search box. And once you do that, Facebook will start suggesting you relevant companies and job titles.
P.S. This trick will work only if you have a Business Manager account!