Following the sensational era of WikiLeaks, world governments have been doing their best to get control on online communication. And the latest to join the club is Twitter, which recently released its transparency report, announcing that it was indeed complying with requests by world governments. What kind of requests are these? According to the official Twitter blog, governments have been asking Twitter to:
Disclose user information
Without certain content
Take down unsuitable tweets and links
Here's a country-by-country breakup of government request and the extent to which the micro-blogging platform complied: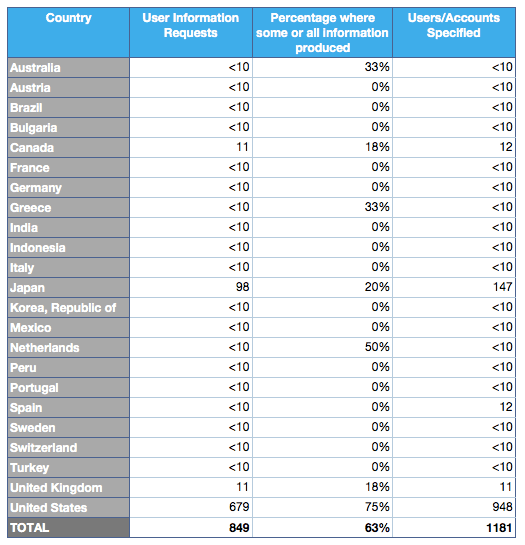 As we can clearly see from the table, United States leads the pack with a whopping 679 requests. Note that the second-highest number is that of Japan, about one-seventh that of the US (98 requests). But even more interesting is the percentage; whereas Twitter complied with 75% of the US government's requests, it is only 20% for Japan. The percentage is higher (33%) for Greece Australia, even though the number of requests is far, far less. and  Countries like India do not hold much weight for Twitter, apparently, as none of the handful of requests (less than 10) was entertained. Clearly, the claws of Internet censorship are tightening their hold around social media too, and before long the illusion of a free, safe Internet will be shattered.
But Twitter also refuses to relent
While the news is discouraging for must Twitter users, there is also some silver lining in the clouds. In contrast to Google, who has been taking down URLs and content in line with government demands, Twitter refuses to budge. The company says in its guidelines, "If we receive information that gives us a good faith belief that there is an emergency involving the death or serious physical injury to a person, we may provide information necessary to prevent that harm, if we have it."
But that makes me wonder: Could it be just a matter of time before Twitter is pressured into deleting content, too? If that happens, it will be the worst day in tweeting history.