Have you guys ever felt guilty of spending most of your free time doing nothing but skimming through the Instagram stories?
Instagram celebrates 1 billion user base and Instagram stories has had a huge impact on increasing the time spent daily by a user.
According to Instagram,
Instagram stories are used by 400 million users every day
One third (1/3) of the most viewed Instagram Stories are from businesses
50% of businesses on Instagram worldwide creates at least one story during a typical month
96% of U.S. marketers surveyed plan to continue using Instagram story ads in the next 6 months
Now, those are some numbers to look at, isn't it
Instagram Stories Ads helps the advertisers to connect with audiences of all ages and background, credits to their wide audience base (you can target people in the age group to 13 to 65).
The informal format of the content attracts the audience to pay attention to the ads. This, with the combined power of Ads Manager helps you deliver personalized and relevant content to your target audience.
This is why I insist every Business must invest in Instagram Story Ads.
Before diving into the whats and hows, let us look into a case study.
How 'The Hindu' used Instagram Story Ads to drive 47,000 visitors to their Campaign
The Hindu, one of the popular brands in South India, had organized a Career Counseling Expo in Bangalore. It was a large-scale event where students from top colleges and experts participated. The Event Entry was free, but it had to be pre-registered, and their aim was to create awareness amongst the people and drive registrations.
While we did run all kinds of campaigns across various platforms, there was this one campaign that really stood out! Yes, you guessed it right, the Instagram Story Ads.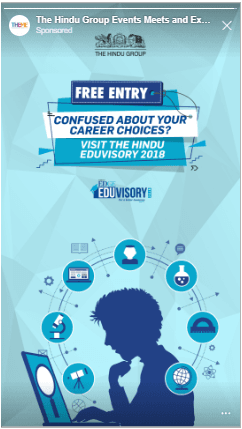 We tried to test the potential of Instagram Story Ads and decided to invest Rs. 500 in it with reach as the objective & driving the users to a landing page. And Woah! We were able to reach close to 47,000 people in one day with a 5% conversion rate!
Like the above, we have tested Instagram Story Ads as one of the stronger components of re-targeting and it truly justifies.
Now, in case this has intrigued you to try the same for your brand, here is a step by step process on how to set up Instagram Story Ads:
Connecting Instagram with your Ads Manager
Well for this, all you need to do is log in to your Facebook page and integrate your Instagram account with the page.
Step 1: Click Settings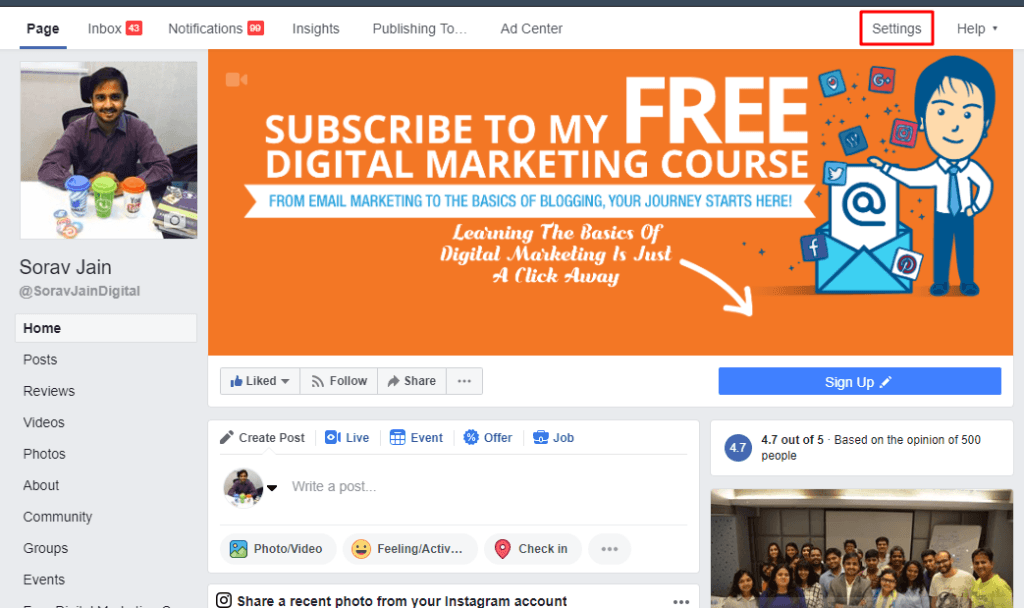 Step 2: Select Instagram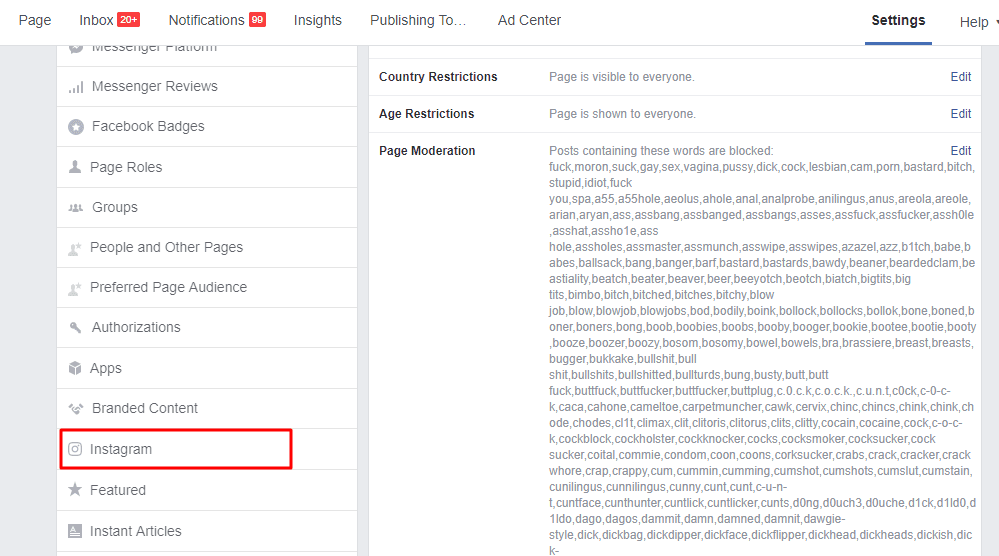 Step 3: Enter your Instagram credentials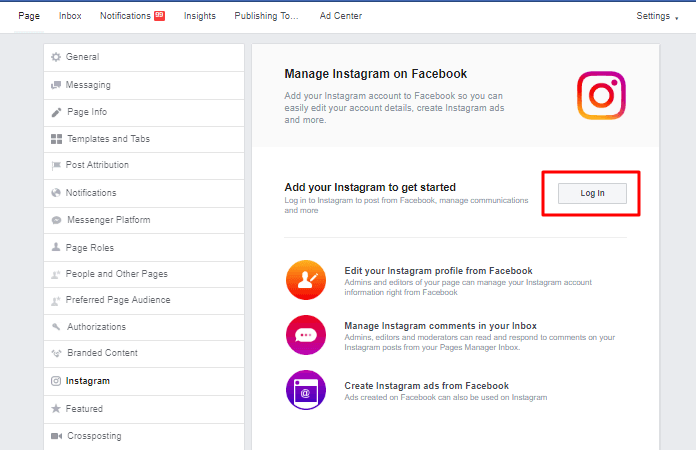 Create an Instagram story ad
Step 1:
Log in to Ads Manager (http://www.facebook.com/ads/manage). Now Click Create. You can either choose the guided creation or quick creation to create an ad.
Step 2:
Select any one off the below as the Objective of your Campaign:
Brand Awareness, Reach, Video Views, Conversions, App Installs, Lead Generation or Traffic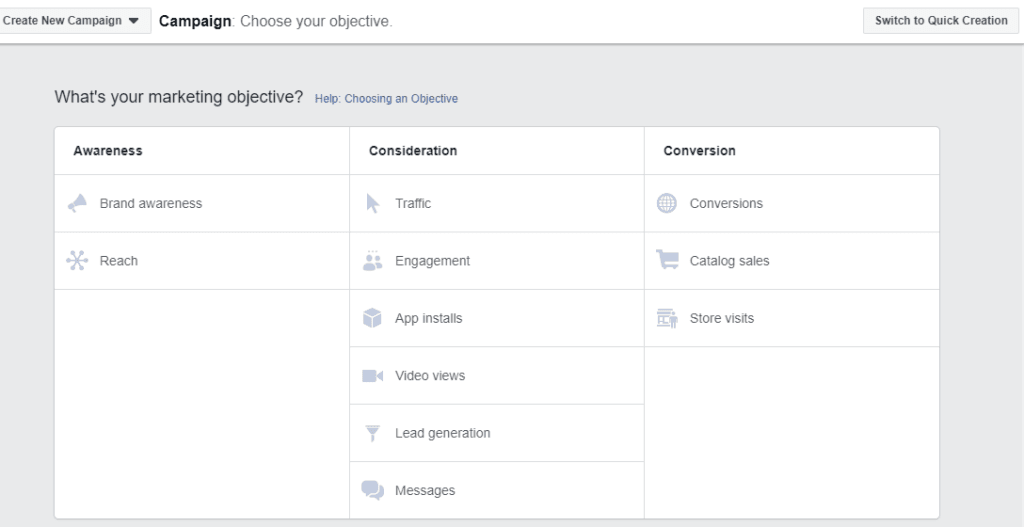 Step 3: 
Select you Target Audience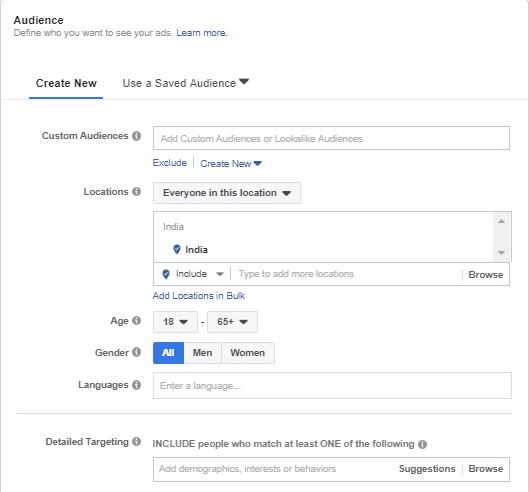 Step 4
In the Placements section, select Edit Placements. Now uncheck all the other placements except Instagram Stories.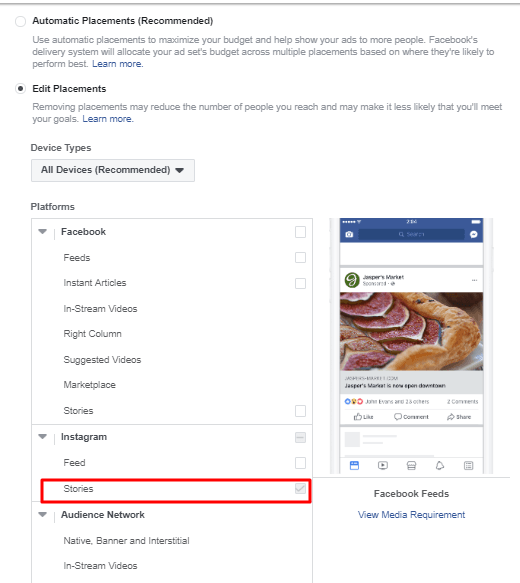 Step 5
Choose the Format & the Creative and click Confirm to publish the changes.
Create Story Ads that would actually Convert:
#1 Make the first 1-second visually Attractive
As much as we love Instagram Story Ads, people tend to swipe the content that is sponsored. Thus, make your first 1-second appealing to the audience and thus convincing them to look into our ads.
#2 Make sure your messages are to the point
Keep in mind that Insta Story Ads are not place to explain in detail about the 100+ features of your product/service. Keep your messages short and straight to the Point, or the audience would bored and move on.
#3 Keep it informal
The best thing about Insta Story Ads is that it connects with Users. Thus, it is important keep the content Simple, personalized and informal.
#4 Use a Strong Call to Action
Insta Story Ads come with an added advantage to route your customers to the website, irrespective of whether you have more than 10k followers or not. So be wise and make proper use of this feature. Clearly mention what action you are expecting from the end user. This increases the chances of conversion by 50%.
#5 Use Carousel Images
Carousel Images come handy when you would like to display a long story about your brand or display multiple products/ services of your brand. Make sure that you use catchy displays an intriguing storyline.
#6 Add Music
An upbeat attention-grabbing music that not only goes well with your content but also resonates well with your target audience can be like the cherry on the top.
#7 Re-targeting:
Instagram Story ad is the best way to re-target your custom audiences created through other platforms for 2 reasons: Cost Effective and Personalized Recalling.
Driving 1,37,000 visitors for MWC Marathon with Instagram Story Ads
Now, let's look into another case study.
The MWC Marathon is an annual event organized by Mahindra World City, Chennai, to raise awareness and funds for Nanhi Kali, an initiative that provides primary education to underprivileged girls in India.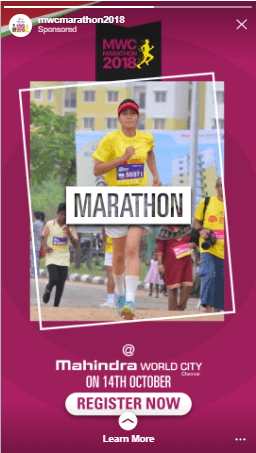 We supported them with Online Sales across various channels. During the last 3 days, we wanted to Re-target the Custom Audience for Recall purposes since events in Chennai majorly sell at the last minute. But we had to stay low with the budget. That's when we decided to try Insta Story Ads and boy!  We were surprised by the results! We reached close to 1,37,000 people with just Rs 2000/– with a conversion rate of 5%.
From then on, Insta Story Ads became a crucial part of our Remarketing Strategy.
These two case studies prove the value of Instagram story ads. You can set them up with the step by step process mentioned. The key here is to be more creative and deliver engaging stories to the user.
Here are some of the best Instagram Story ads I've come across:
This series of stories by @madewell  grabs the viewers' attention by using brand images in every story and minimalizing the use of text.
These are another set of creative stories by @hellofresh where they make the viewers curious in their first story and keep them hooked till the last one and end with a call to action.
Wink's creative story campaign where they use full-size, visually stunning images to go with their offer story.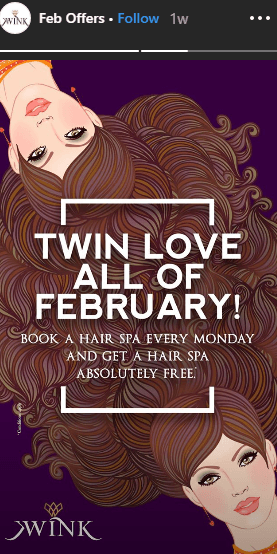 Share your experience with Instagram story ads; I would love to read them.