Looking for some inspiration for your brand's valentine's day creatives and social media campaign ideas?
Read through my list of 15 amazing Valentine's day social media post ideas.
While we're all set up to celebrate Valentine's Day with our loved ones, here is a set of amazing creatives that I found with which brands have set themselves apart on social media platforms in the previous years.
They've flexed their creative muscle to spread as much as love as they can among their audience to etch the brand's image in their minds.
#1 Flipkart
Pick one from a range of 50 GIFs that fit perfectly for all kinds of love.
#2 McDonalds
McDonalds, like always, brought love packed in boxes.
When you're made for each other! 🍔❤️🍔 #Valentines pic.twitter.com/mBVQ8kHd4q

— McDonald's (@McDonalds) February 14, 2017
#3 Penguin India
One of the largest publishing houses in India decided to play some pun for Valentine's day.
Our love is hard-bound!#LoveInOtherWords#PunnyValentines#ValentinesDay pic.twitter.com/gEdgqBLIwt

— Penguin India (@PenguinIndia) February 13, 2016
#4 Wink
Known for their bold and quirky campaigns, Wink managed to wish people while subtly placing their new range of lipstick palette
#5 South Indian Shelters (SIS)
The best way to celebrate your Valentine's Day is with a roof over your head, portrays SIS.
#6 Chuchu TV
Teach your children what true love is by being their perfect role model.
#7 Mango Frooti
Frooti sent Cupid on shooting down some delicious mangoes this time.
This #ValentinesDay, find your pour-fect match in #TheFrootiLife pic.twitter.com/ZBr9qpEM7B

— Mango Frooti (@Frooti) February 14, 2017
#8 Happy Dent
Once again, Happy Dent focused on something that has always worked with their campaigns – The Smile.
Because this valentine's day your 'Smile' will make a difference! #HappyValentinesDay pic.twitter.com/LqRYedS9sY

— Happydent India (@Happydent_India) February 14, 2017
#9 SWIGGY
Swiggy's cupid delivers food with much love for Valentine's Day.
If the way to someone's heart is through their stomach, then we're here to play Cupid for you. Happy Valentine's Day. ❤ #ValentinesDay pic.twitter.com/7yqVyEhAw1

— Swiggy (@swiggy_in) February 14, 2017
#10 Urban Tree
Urban Tree launched a series post that added flavor and pun to some cheesy one-liners.

#11 Intel India
Intel showed how it connects people with their loved ones from all over the world with their wide range of technology.
Actions speak louder than words. Celebrate this Valentine's day with little acts of love. #HappyValentinesDay #Intel pic.twitter.com/J8NLfsdjhj

— Intel India (@IntelIndia) February 14, 2017
#12 OYO:
Make room for love not hatred!
This season of love, leave no room for hate. #NoRoomForHate #ValentinesDayhttps://t.co/1HVMr6NdOd

— OYO (@oyorooms) February 10, 2016
#13 Nivea:
You can always spend Valentine's Day with your BFF.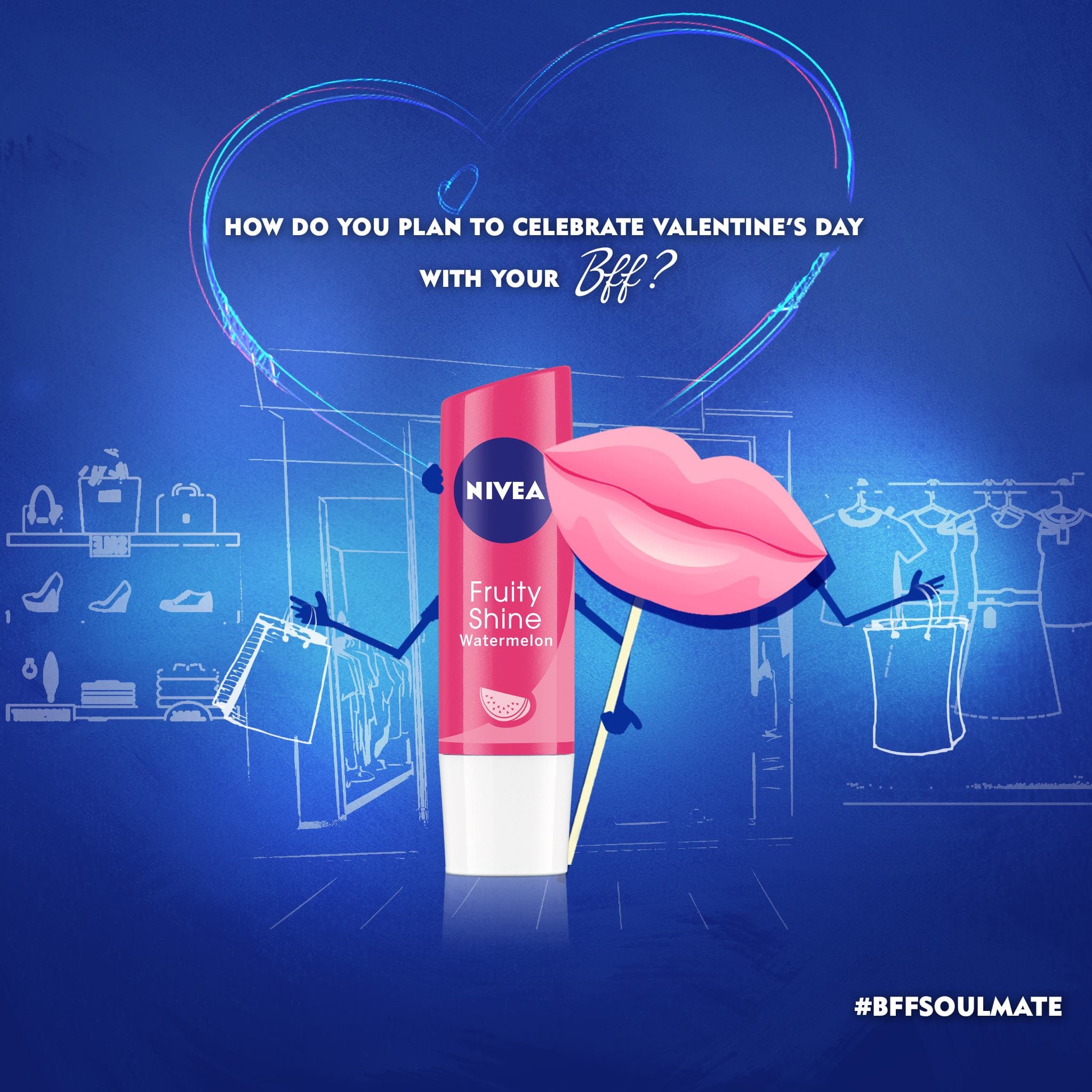 #14 TITAN EYEPLUS
Love deserves to be framed!
Shout out to all the couples this Valentine's who found their true love. Let your love be #FramedForever pic.twitter.com/1cXdLEumDj

— Titan Eyeplus (@titaneyeplus) February 14, 2017
#15 Cadbury Dairy Milk Silk:
#PopYourHeartOut with a Valentine's Day version of Silk.

I will be updating this list to about 30 after Valentine's day 2021. So, stay tuned and also subscribe to my blog to find more of such amazing creatives!
Have something to share?
Talk to me in the comments section!