The year is coming to an end, and we can see more and more platforms focusing on the word of the year, 'privacy'. From Twitter hiding tweet replies to users, Facebook allows brands to control ad placements, to Facebook removing the option to add friends in live-stream and Instagram testing a new layout for IGTV, this month saw diversity in the type of changes. Take a look at the new things in digital on various digital media platforms for the month of November.  Also, if you missed the October month's update, take a minute and check them out. 
#1. Google Merchant Center Updates Rolling Out Ahead of Holiday Push
Google is out with its holiday updates for merchants. The company recently rolled out interface and navigation updates for Google Merchant Center. On Wednesday, Google announced a number of new and updated features aimed at simplifying the process of getting your product information on Google properties for the holidays.
#2. Google Launches Site Kit Plugin for WordPress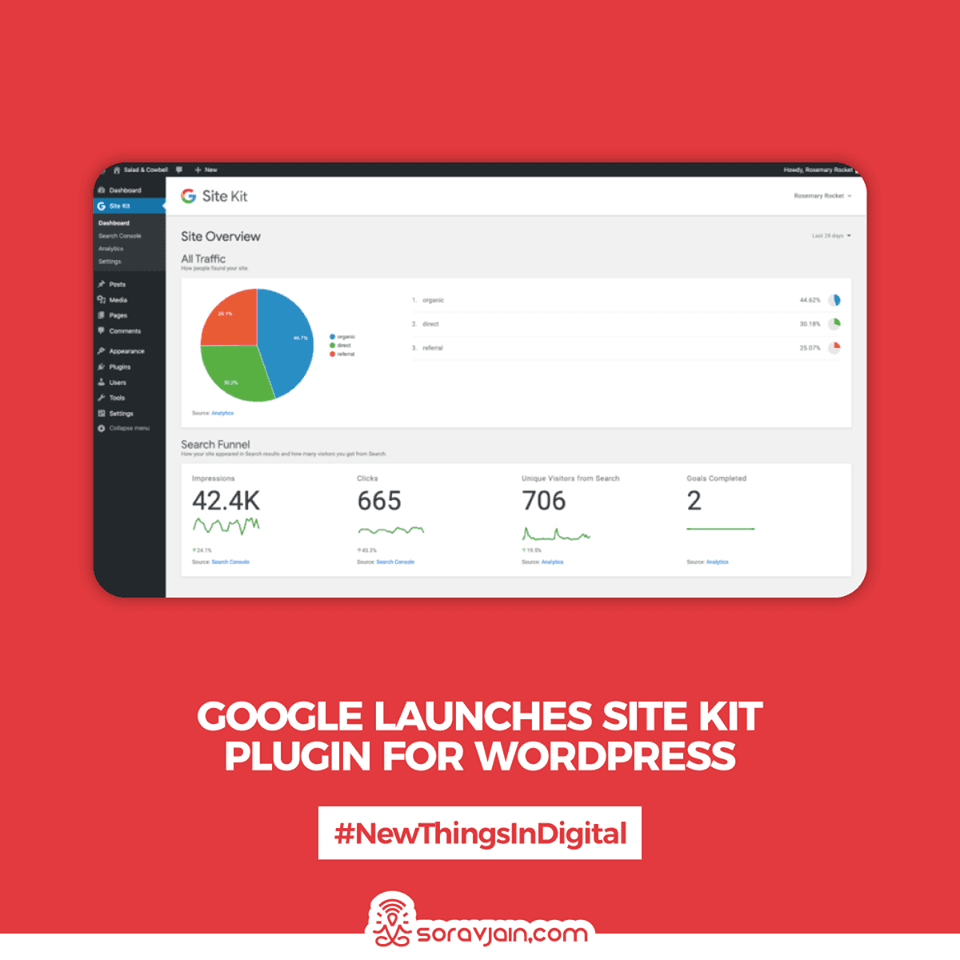 Google announced that Site Kit is available globally for WordPress users. What is Site Kit? Site Kit is a WordPress plugin that allows users to set up and configure Google services to get insights into their WordPress dashboards. Users can see stats from Google Search Console, Google Analytics, PageSpeed Insights, AdSense all in one place.
#3. Featured Snippets Display on Desktop 13% More Often Than Mobile, Study Finds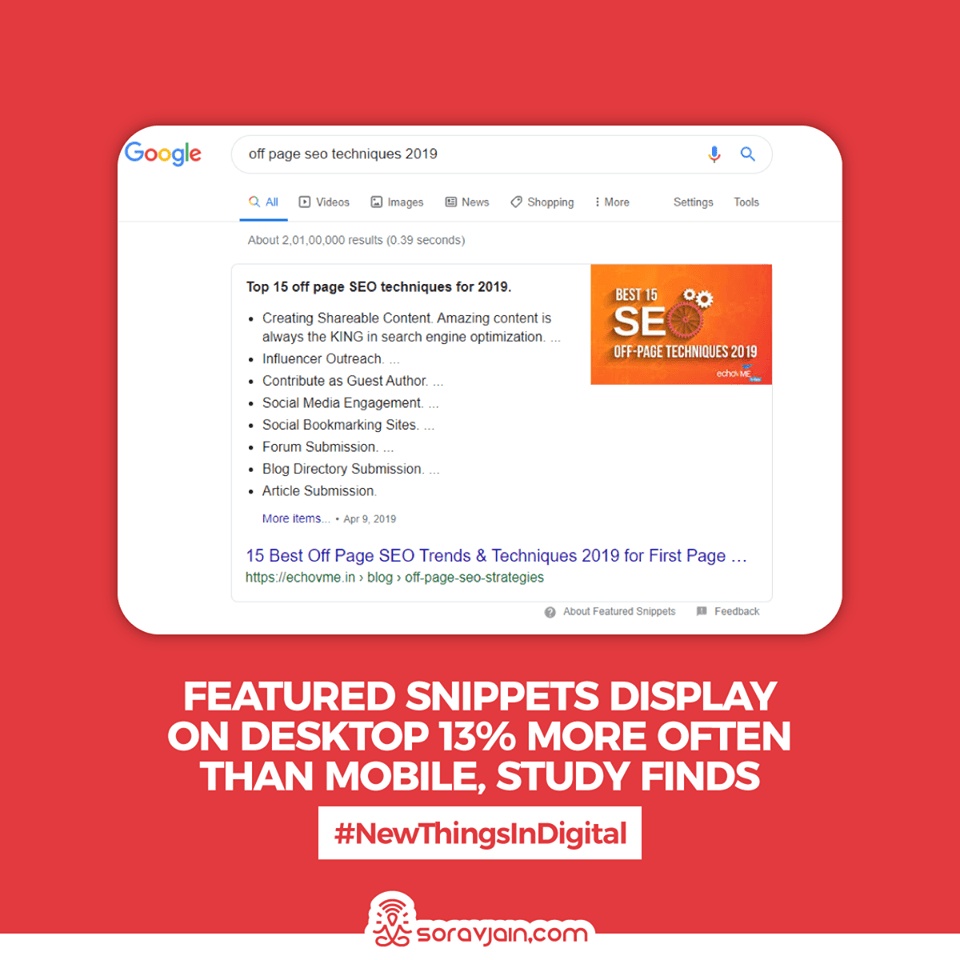 Google showed featured snippets on desktop 86.6% of the time compared to 73.3% on mobile, according to a 30-day study conducted by Rank Ranger.
#4. Facebook Announces Changes to Ad Metrics, Including Removal of 10-Second Video Views
Facebook has announced that it's implementing some updates to its video view metrics as of this month. First off, Facebook is removing its 10-second video view metrics, which includes '10-Second Video Views', 'Cost per 10-Second Video Views' and 'Unique 10-Second Video Views'. In addition to this, it is also renaming eleven of its video view metrics.
#5. Instagram is Testing a New Option to Make it Easier to Remove Stories Content Across Platforms
Cross-posting has become an increasingly common stories trend, and many brands, in particular, have adopted cross-posting to their Facebook Story as a means of easy amplification of their Stories content. But having to remove content from each platform can be problematic. To make this easy, Instagram is testing out a new option that would enable users to remove their Stories content from both Instagram and Facebook in one action.
#6. Facebook Launches a New Option Which Enables Advertisers to List Ad Text Variants
Facebook has added a new option which will enable advertisers to include multiple text variations for their ad copy. Facebook's system will then be able to choose from the variations when displaying the ad to different users.
#7. Snapchat Adds New, Free Drawing AR Option Within the App
Snapchat is rolling out a new option which will enable users to paint their own 3D AR effects over their face, or anything else, from within the app itself. The option will enable users to use free form drawing tools, which will then be attached as 3D objects within your frame. You can use the tools in the front or rear-facing camera, enabling you to add new effects to whatever you like.
#8. Twitter is Testing a New Option Which Would Enable You to Switch Accounts in Tweet Replies
Twitter is testing out a new option that would enable you to switch accounts within the Tweet reply process, making it easier to manage multiple account interactions on the go. The option could help those who manage multiple accounts to not only keep tabs on relevant mentions and activity but also to activate the same at any time.
#9. Bing Introduces Penalty For 'Inorganic Site Structure' Violations
Bing is introducing a spam penalty against "inorganic site structure" violations, the search engine announced on Monday. The new penalty seeks to address tactics such as subdomain leasing, doorway content, and sites that participate in private blog networks.
#10. Google Ads Editor Update Includes Support For Discovery Campaigns
These changes are relatively minor but may save you some campaign management time, particularly if you're using the newly supported campaign types.
#11. WhatsApp Launches Product Catalogs for Small Businesses
Facebook-owned WhatsApp is taking the next steps towards monetization with a new option that will enable businesses on the platform to better showcase their products via the WhatsApp Business app.
Now, brands on WhatsApp will be able to utilize product catalogs in their WhatsApp Business listings, helping to provide more information about, and images of, the items that they provide.
Watch my full video on how to set up and use catalog features on WhatsApp business to increase sales.

#12. YouTube Launches Updated Desktop and Tablet App Layout
YouTube is rolling out a new desktop and tablet app update, which utilizes an updated presentation style and provides additional control options. The updated format offers more room for each preview panel, enabling additional context on each from the main screen.
#13. Twitter Launches New Option to Follow Specific Topics, in Addition to User Accounts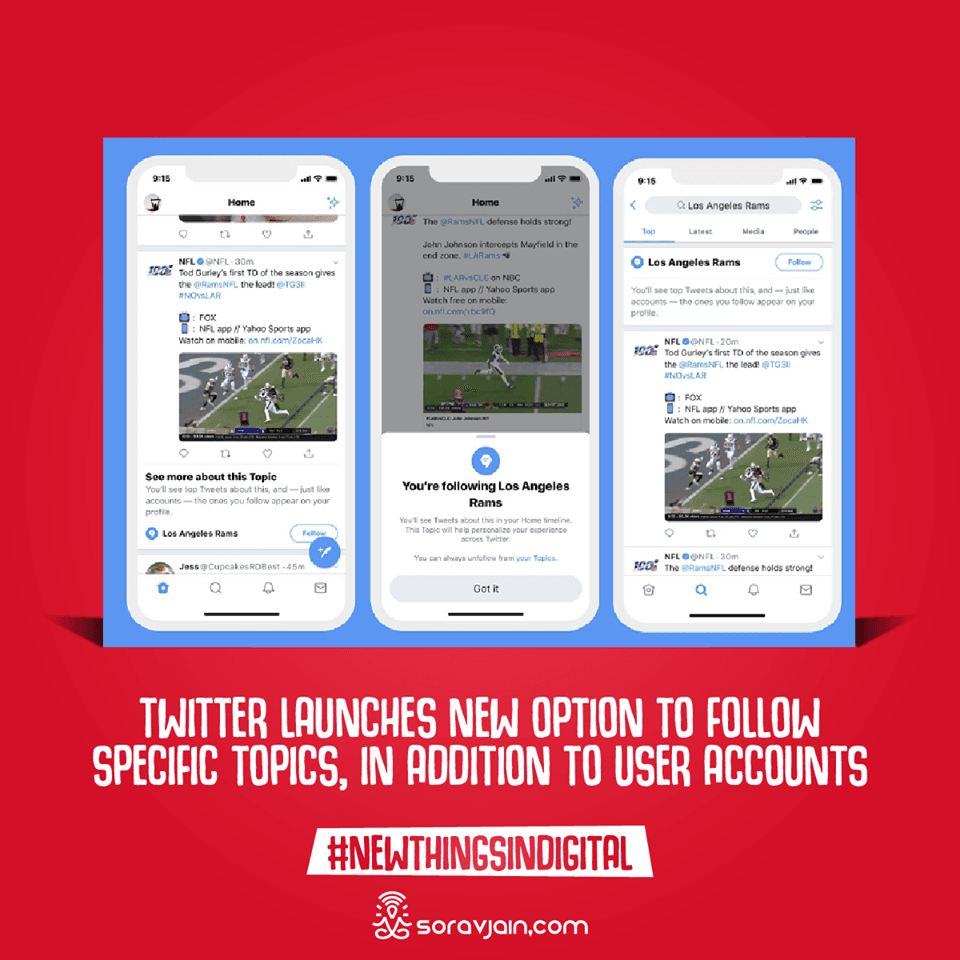 Twitter is now launching its new Topics option, which will enable users to follow specific topics, and have those Tweets appear within their Twitter stream along with the specific accounts they follow.
14. YouTube Adds 'Super Stickers', Option to Add @Mentions in Video Titles
YouTube has announced a new test of @mentions within video titles and descriptions, enabling users to connect to other accounts in a more overt, cross-promotional way. That could help facilitate influencer marketing and brand partnerships, generating more exposure for partner brands via the primary listing.
Tagged profiles will receive a notification of the mention, alerting them to the same.
The option is being tested in YouTube Studio Beta among profiles with more than 1k subscribers.
#15. LinkedIn Brings Back Option to Invite Connections to Follow a Company Page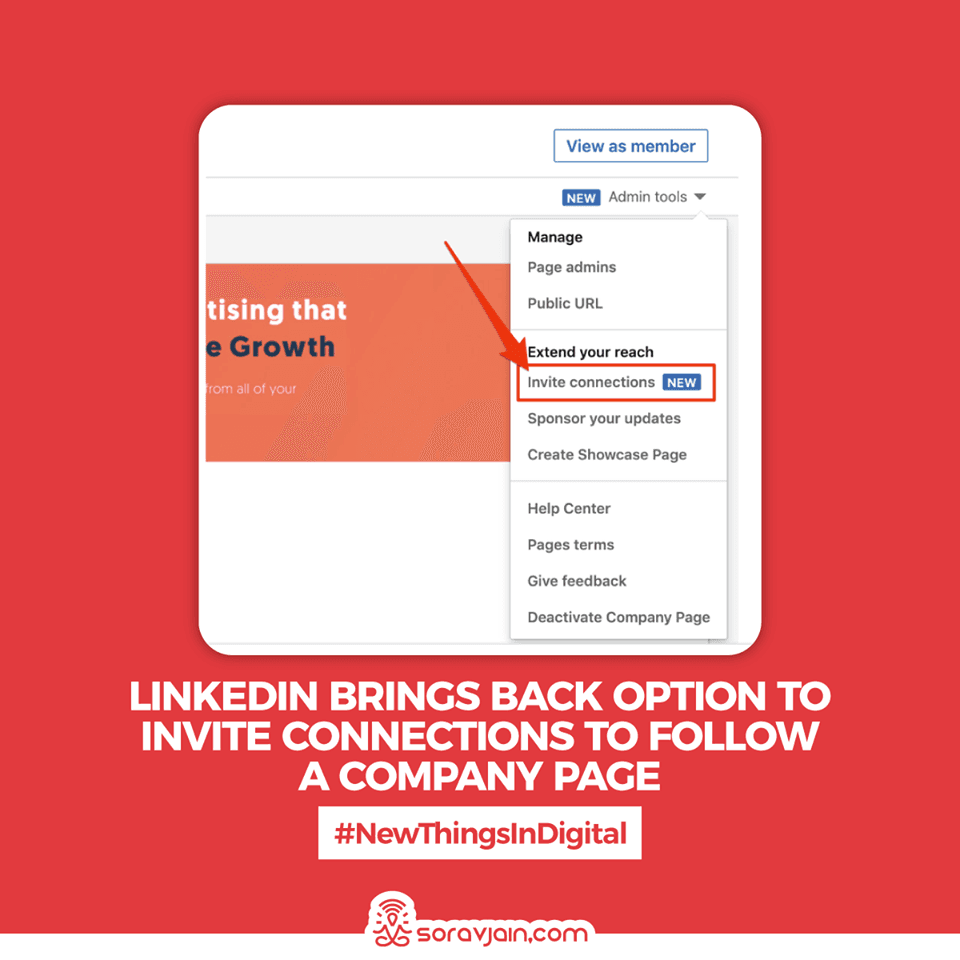 LinkedIn is re-introducing an option that will enable Page admins to invite their connections to follow their LinkedIn Company Page. There are a few restrictions on its use which may help limit overenthusiastic invites.
Only page admins with fewer than 500 connections would be able to invite all their connections via a 'Select all' option. Admins with more than 500 connections need to select who they want to invite manually.
Only company pages with fewer than 100,000 followers can invite members to follow via the option
If an admin has less than 3 connections, they won't have the option available
Only one invite per member can be sent
#16. Google is Looking to Add New Warning Indicators for Slow Loading Websites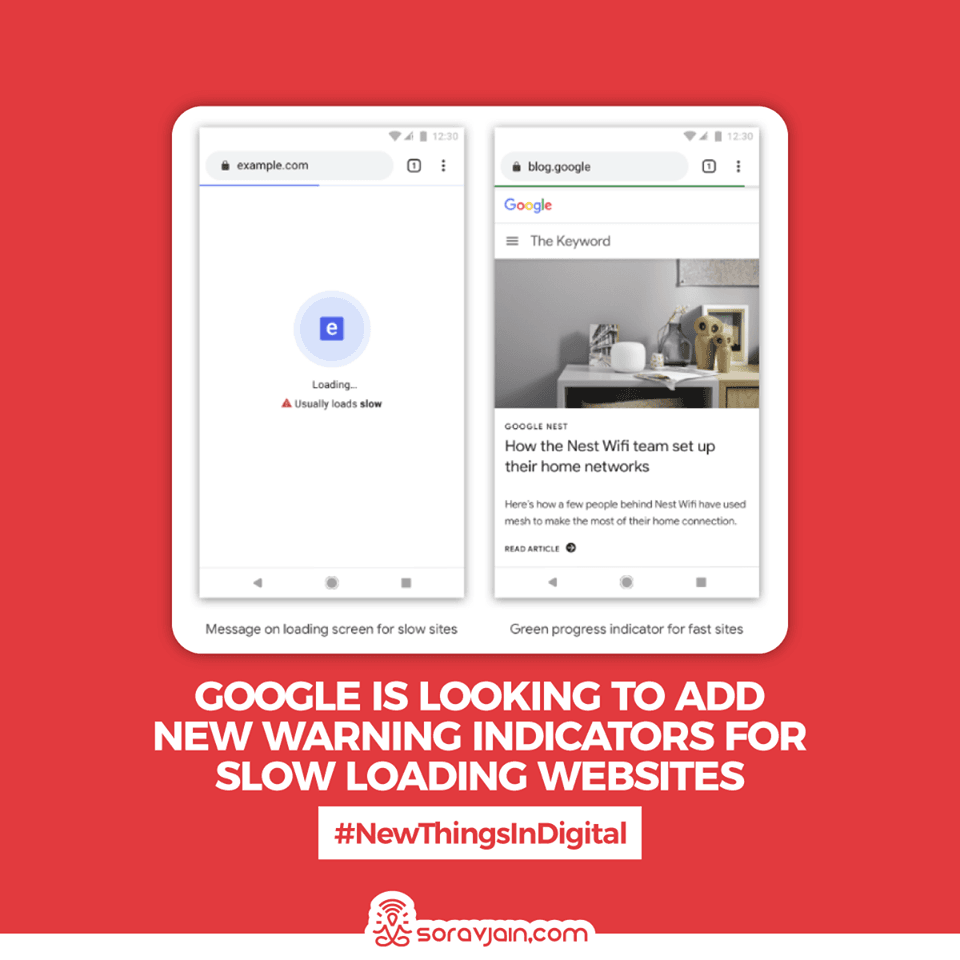 Google has outlined its plans to add new warning indicators in Chrome for both search results and on load screens whenever slow page load speeds are detected. Chrome may identify sites that typically load fast or slow for users with clear badging. This may take a number of forms, and we plan to experiment with different options, to determine which provides the most value to our users
#17. Facebook Adds Option to Control Your Navigation Bar Icons and Notifications
Facebook has rolled out a change to its lower navigation bar, in order to better align the displayed icons with the on-platform functions which you actually use. This update also includes a new capacity to change your listed icons more easily, and get rid of those sometimes annoying red dot notifications on each.
#18. Instagram Launches New 'Reels' Mode
Instagram is adding its new 'Reels' feature as an element within Instagram stories which will enable users to create short videos that can be shared and remixed – just like TikTok. Those videos can include music, utilizing Facebook's expanding music library, while Reels also includes a range of creative editing options, like variable playback speed and 'ghosting' which enables users to create more seamless scene transitions.
#19. Google Starts New Search Console Training Series on YouTube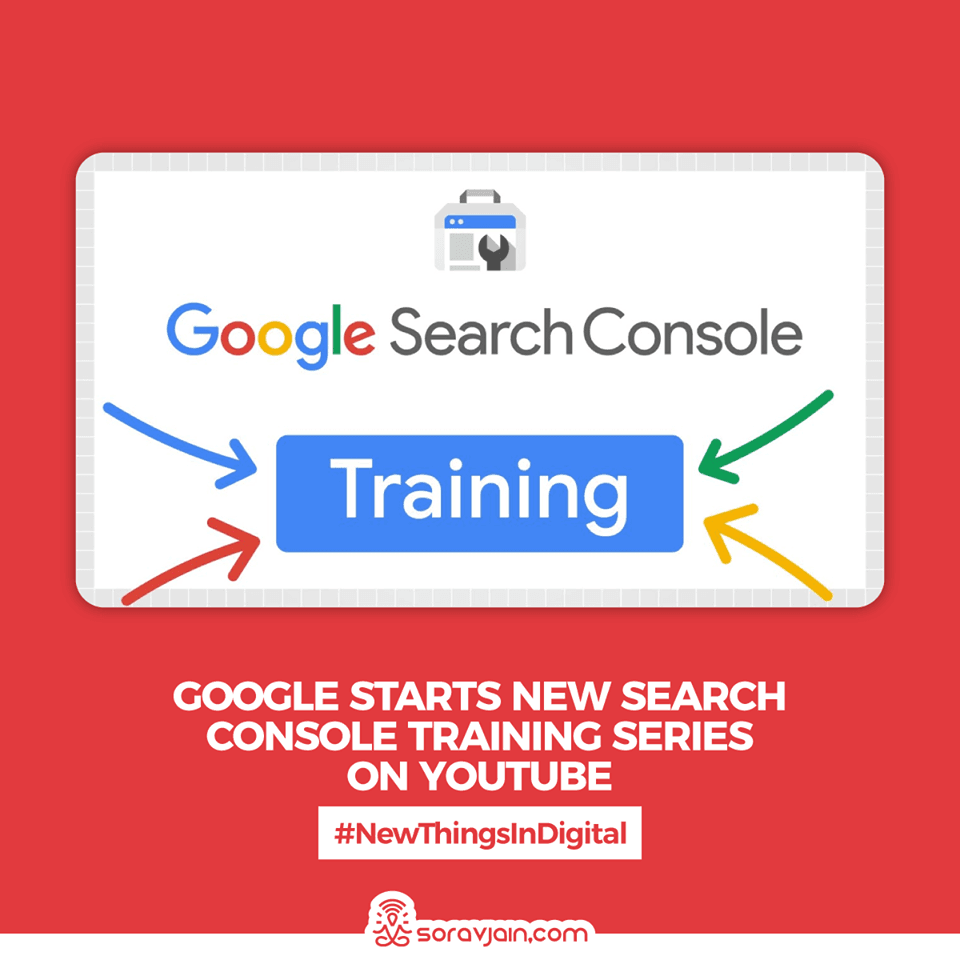 Daniel Waisberg, a Search Advocate at Google, announced a new YouTube series aimed at training users on how to get the most out of using Google Search Console. The new series will be on the Google Webmasters YouTube channel
#20. Google Quietly Rolls Out Combined Audience Targeting for Search Campaigns
Advertisers are seeing combined audience targeting for search campaigns in their Google Ads accounts. Although Google has not made a formal announcement, digital marketing consultant Steven Johns noticed the new targeting method in his Google Ads account and shared the news on Twitter.
#21. Facebook Removes Option to Add Friends to Live-Stream Broadcasts
Facebook is shutting down its live-stream with friends feature in the Facebook iOS and Android applications over the coming weeks.  The company found that the price of maintaining a service that could facilitate group streaming was too high, in comparison to demand. Facebook may well have found the same – and while money might not be a crippling concern for Facebook more broadly, it's not going to keep paying for a service that's simply not being used.
#22. Google Makes YouTube Masthead Ads on TVs Available to All Advertisers
YouTube Masthead ads on TV screens are now widely available for all advertisers to buy on a CPM basis.
#23. Redesigned Microsoft Advertising Editor now available
The latest version of Microsoft Advertising Editor has an updated look and some new features designed to make it easier to use. The redesign coincides with a new look for the web interface that's rolling out.
#24. Twitter Rolls Out Option to Hide Tweet Replies to All Users
Twitter has now announced that its new 'Hide Replies' option will be rolled out to all users globally. Users will now have an option to remove any Tweet replies, and better control your Tweet engagement.
#25. Facebook Adds New Options for Brands to Control Ad Placements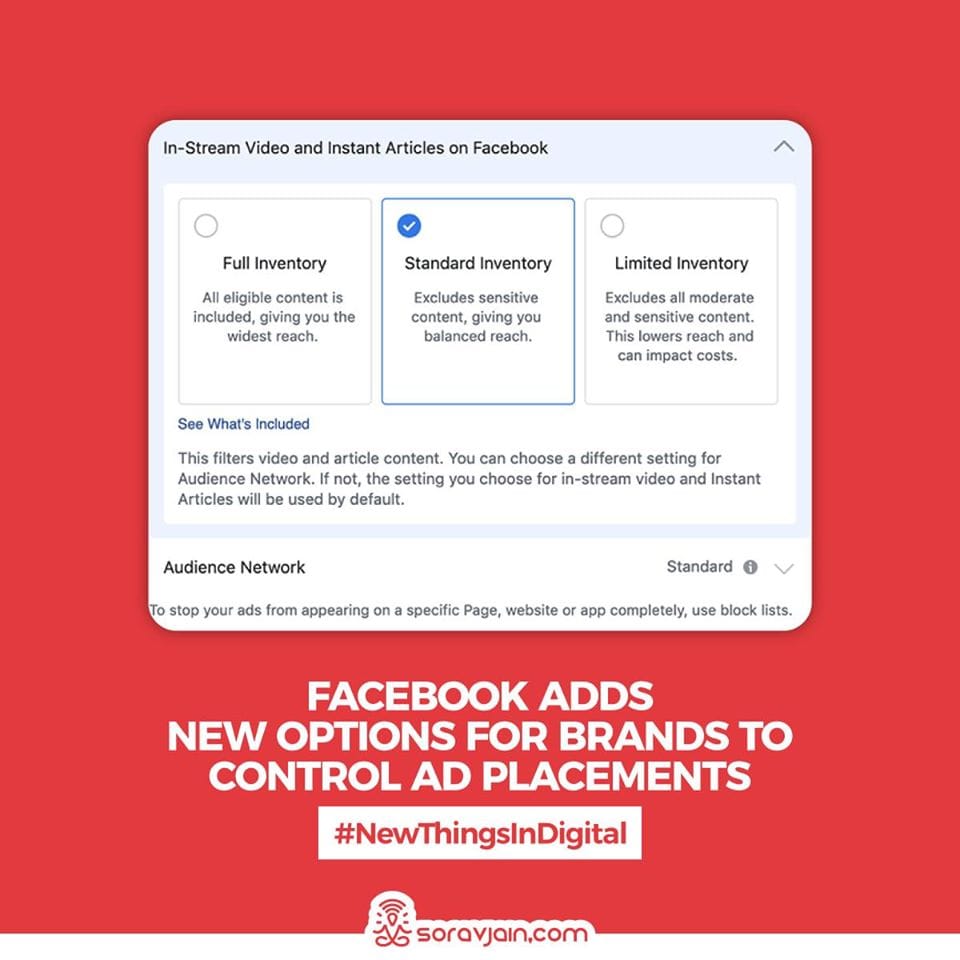 Facebook has announced a new set of brand safety tools that will enable businesses to better control where their ads appear across Facebook's various ad delivery networks.
Among the various measures, Facebook is adding:
A new, dedicated section within Business Manager/Ads Manager where brands can create blocklists, get delivery reports and set account-level inventory filters, as opposed to having to apply them one campaign at a time.
Updated delivery reports which will enable advertisers to search by account ID or publisher without having to download the report. Facebook's also looking to add content level information to its delivery reports.
#26. Instagram Is Testing a New Display Layout for IGTV Content
Instagram is working on a new format for IGTV content which would switch your main feed into a vertical scrolling list, leading you through to the next video in the stream. Instagram's also looking to add categories into your IGTV discovery listings – for comparison, here's how IGTV currently looks in the app.
#27. Facebook's Testing a New 'Favorites' Friend Listing for Facebook Stories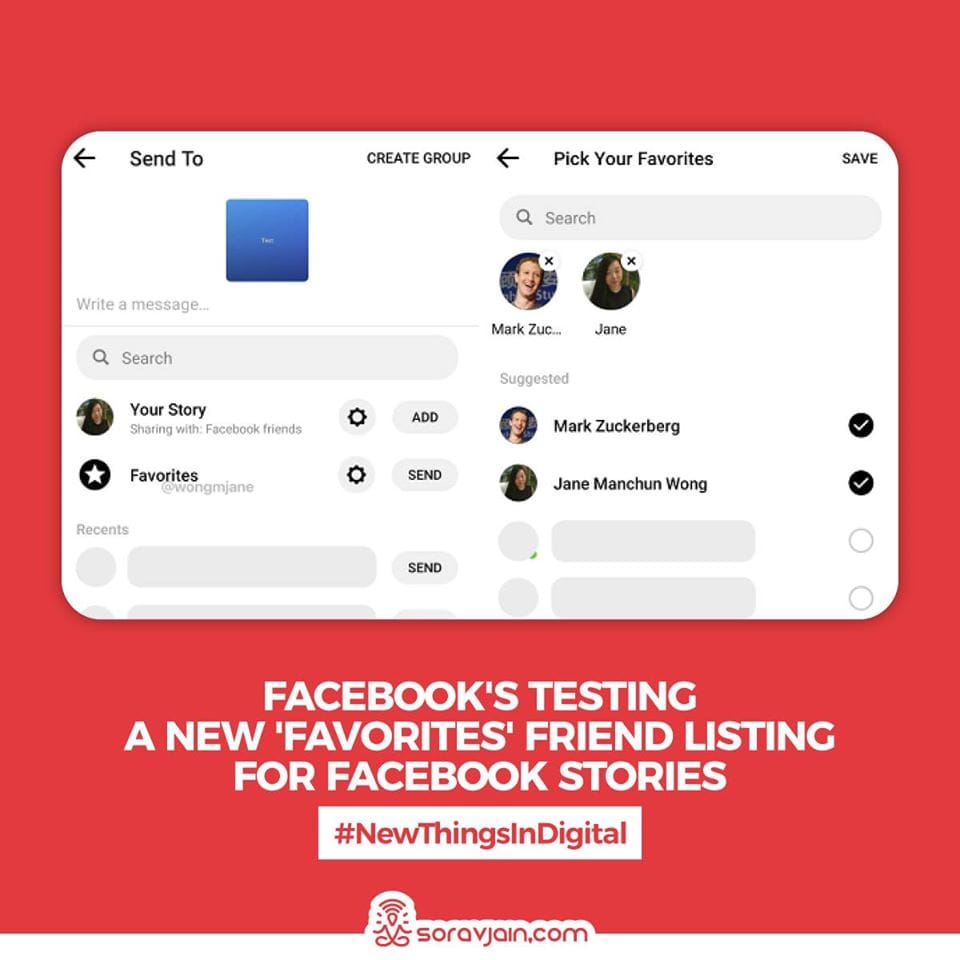 Facebook is reportedly testing out a new option that would enable users to share their Facebook and Messenger Stories with smaller, selected groups of friends, as opposed to all of their connections.