Looking for the best digital marketing agencies in Australia?
Just scroll down a bit and check out some of the top Australia full-service digital agencies & social media companies which we have curated!
Australia is a growing area for Digital Marketing enthusiasts with many agencies booming every year.
In our series of posts that talks about digital marketing agencies in India, digital marketing agencies in Singapore, we are bringing to you about list of 70 best digital marketing agencies in Australia. 
Here are a few of them found in Australia.
Top 70 Digital Marketing Agencies in Australia with Details
1. Xposure Media
Xposure Media is one of the best digital marketing agencies in Australia. They offer a variety of services to the client including website design, graphic design, SEO and hosting.
They have worked with Pay day, Advance surf coaching, World of kin, furniture transformations and many more They have existed since 2008 and have worked with many clients both big and small since then.
Xposure Media Address: Units 5 & 6 / Suite 3, Tweed Heads, Melbourne, 2485 Australia
Website: www.xposuremedia.com.au
Want a complete audit report and strategy plan for your brand?
2. Havoc Digital Marketing
Havoc Digital Marketing is a Melbourne based digital marketing agency whose skill set includes SEO and SEM marketing, content marketing as well as Ad words management and conversion analysis.
They have worked with many clients and have maintained a strong rapport with each and every one of them. They are a very strong and highly resourceful agency.
Havoc Digital Marketing Address: Macquarie House – 167 Macquarie Street, Melbourne, Australia 2000
CEO: Ben Miranda
Phone: +66 (0) 2 107 2830
Website: www.havoc.digital
3. Shaba
This is a dm agency that primarily focuses on long-term organic search engine optimization, social media marketing and pay per click advertising. Shaba has worked with Webwizards, The abell group, DigitalDynamix, Whispers2wealth, Pageonefirst etc.
They are a certified partner of google ad words and have worked with multiple clients in the past. Their innovative style and approach is what makes them popular among their clients.
Shaba Address: Level 27 101 Collins St, Melbourne, VIC 3000
CEO: Matthew Seekamp
Website: www.shaba.com.au
4. 1 Digital Marketing Agency
This digital marketing agency in particular is one that does content marketing, website development, search engine optimization and social media marketing. They have worked with Avis printing, Bluewell, Balloons direct, Centexpress, clever designs and many more. They are located in Melbourne and while their name does not make them the top in the location, their steady rise to the top implies that it will only be a matter of time.
1 Digital Marketing Agency Address: PO Box 6208, Baulkham hills, Melbourne 2153.
5. White Crow Digital

White crow digital located in Melbourne, white crow digital is a marketing agency that offers services in content management systems, shopping carts, digital marketing strategy, social media planning & management, content planning & promotion, search engine optimization & marketing.
They have worked with many other companies both locally and globally known and aim to continue their rise to the top.
White Crow Digital Address: Whitecrow Digital Newcastle, Melbourne
Mail: contact@wcdigital.com.au
Website: www.whitecrowdigital.com.au
6. INK digital
With their headquarters in Halifax and their other office located in Melbourne, INK is a well know and even award-winning agency that offers creative input and solutions for various needs like websites, mobile sites and apps as well as email marketing campaigns.
They have worked with Safe, Alfresgo, Princess yachts, Little snug, the Berkeley group, british land, RAE energy etc.
INK Digital Address: 1&2, 74 Mason Street, Campbellfield, Victoria, Australia, 3061
Phone: +613 93575533
Mail: dit1161@me.com
Website: www.whitecrowdigital.com.au
7. 10 feet tall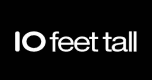 10 feet tall is an integrated, independent creative agency and very proud of that fact.
To them, their goal is to create ideas or solutions with heart and integrity so that they can be delivered to clients in the best-known way possible. Their list of clients includes Mercury, Carlsberg, The salvation army, Rinnai, Changchong etc.
10 feet tall Address: Ground floor, 132C Gwynne Street Richmond Melbourne 3121
CEO: Joseph Meseha
Phone: (03) 9421 3355
Website: www.10feettall.com.au
8. 24 Digital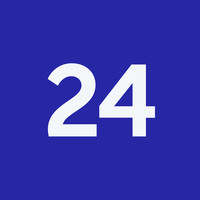 24 is a powerful and well known dm agency based in Melbourne that acts as the arm of the marketing department for the client.
They specialize in fields like project management, web design, web development and online strategy. They have worked with Reko Rennie, The space agency, Schiavello, Mizuno Australia, iconic sydney and so much more.
24 Digital Address: 85 Cubitt Street, Cremorne, Melbourne 3121, Australia
Phone: 03 9005 0055
Mail: hello@24digital.com.au
Website: www.24digital.com.au
9. AndMine
AndMine is located in both Sydney and Melbourne. This is a digital marketing agency that advises as well as worked with some of the biggest and most trusted brands in the whole world.
They develop and implement very successful online strategies. They have worked with Movember, National relay service, Loan market, Live one day, Coles, Blackmores etc.
AndMine Address: Level 5, 50 Holt Street, Surry Hills, NSW 2010, New South Wales, Australia
CEO: Michael Simonetti
Phone: 13002636463
Website: www.andmine.com
10. Artlivemedia
Here we have a technology and marketing agency that focuses their efforts on creating and driving positive, social, economic and environmental outcomes by helping leaders in marketing convert and thereby engage more happy customers. They have done work for Have, MK1 motorcycles, The baths, Yarris, bemoir, Fabtronics and many others.
Artlivemedia Address: Level 1 / 7-9 Market St, St Kilda, Melbourne, Victoria 3182 Australia
Website: www.artlivemedia.com
11. August

Like other names in the industry, August is an award-winning digital marketing agency with a creative view.
They mainly use online technologies as well as new media so that they can engage people, start conversations and create communities. Their best-known work was for flinders street and swep.
August Address: Level 2, 61 York Street, Sydney, NSW 2000 Australia
Phone: +61 2 8404 0540
Website: www.august.com.au
12. Bliss

Bliss is a creative digital marketing agency that is known for producing some world class user experiences all across the web, mobile and ecommerce platforms.
All that they do is focused on crafting an amazing and memorable experience for their brands in an online manner. They have worked with nintendo, eheadspace, Citylink, fifth army, Phillipisland, Aussie disposals etc.
Bliss Address: Suite 703, 198 Harbour Esp Docklands, Melbourne VIC 3008
CEO: Joel Thorsen
Phone: 03 9670 0187
Email: enquiries@blissmedia.com.au.
Website: www.blissdigital.com.au
13. Bravo
A stand out feature for Bravo is that they are a nimble digital marketing agency that focuses on digital services and products.
They have worked alongside many forward-thinking businesses and startups that desire to expand their businesses by increasing their potential using the latest digital marketing technologies. They have worked for Bosch, DYMO, Frank health insurance, Keen's Mccormick, Schweppes, UBC and more.
Bravo Address: 52 Porter St, Prahran VIC 3181, Australia
CEO: Suraj Fernando
Phone: (03) 9521 3961
Email: hello@studiobravo.com.au
Website: www.studiobravo.com.au
14. Bright labs
Bright labs is a well known and is regarded as a prominent name in the digital marketing community. They are based in Melbourne Australia and have won many awards.
They have services in digital marketing, design development, strategy and infrastructure services. They have also worked with Sage one, Frackman, Supanews, First state super, Woolworths, GJ gardner homes etc.
Bright Address: Level 1, 636 St Kilda Road Melbourne VIC 3004
CEO: Rishad Sukhia
Phone: 1300 420 130
Email: info@brightlabs.com.au
Website: www.brightlabs.com.au
15. Butterfly
A Melbourne based digital marketing agency, Butterfly is known for its flexible and nimble thinking. They have services in web applications and development, content marketing strategy, CRM, iPhone apps and eCommerce.
They have worked with Murdoch books, Mission Australia, Deakin Worldly, QVB, Medicare local, CCI personal insurance, risk support etc.
Butterfly Address: Level 5, 250 Queen St, Melbourne, VIC 3000
CEO: John Anderton
Phone: ​03 9009 9601
Email: melbourne@butterfly.com.au
Website: www.butterfly.com.au
16. Deepend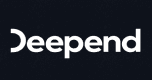 Here we have deepend, an interactive and creative digital marketing agency that has offices in well known locations like New York, Rome, Sydney and Melbourne.
The company itself is part of the Deepend group; this is an innovation consultancy and digital communications group. They have worked with Aon, FOx8, Mona, P&O cruises, Beyond blue, Ferrero, Merlin and many others.
Deepend Address: Level 2, 2 Hill Street, Surry Hills, NSW 2010
CEO: Matt Griffin
Phone: (02) 8917 7900
Email: Sydney@deepend.com.au
Website: www.deepend.com.au
17. DT
DT is a creative digital marketing agency that has offices in both Melbourne and Sydney. The company was founded in 1996 and is well known by some of the biggest brands in the industry like Honda and KFC.
They work across the entire range of new media to drive sales and thereby increase and engage customers. Their biggest client of note is tourism Australia.
DT Adress: Royal Domain Centre Level 11, 380 St Kilda Road Melbourne Victoria 3004
CEO: Brian Vella
Website: www.dt.com.au
18. Emote digital

Emote digital is another digital marketing agency that is highly regarded as the best in Melbourne.
They have created award winning websites and their development in that regard is designed in such a way that clients are able to obtain the sales they desire. They have done work for Sutton tools, Lumiere properties, Aspac group, iFrames, Jaram etc.
Emote digital Address: Suite 6, 13-25 Church St, Hawthorn VIC 3122 Australia
CEO: Boyd Roberts
Phone: (03) 9855 2304
Email: hello@emotedigital.com.au
Website: www.emotedigital.com.au
19. Evolution 7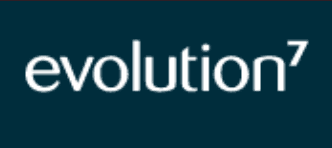 A company that is well known as it has worked with many big names over the past as well as many start ups and small businesses is Evolution 7.
They are a powerful and well established dm agency that has won many awards as well as has a proven track record as well as being in the industry for more than 10 years. They have worked for Peregrine, abercrombie and Kent, Tribal footbally etc.
Evolution 7 Address: 81 Cubitt St Cremorne VIC 3121 Melbourne, Australia
CEO: Mack Nevill
Phone: (03) 9847 7747
Email: connect@evolution7.com.au
Website: www.evolution7.com.au
20. Flint
In Flint, a company based in Melbourne; they are an interactive and independent digital marketing agency. During their partnerships with clients, they have delivered amazing UX, strategy as well as a creative approach through the proper technology. They have worked alongside, Calibre, Drupal, E-commerce, iBuildNew, KPMG and more.
Flint Address: 129 Little Turner St, Abbotsford Victoria, Australia 3067
CEO: Damien Flint
Phone: +61 3 9024 1722
Email: hello@flint.com.au
Website: www.flint.com.au
21. Frank Digital

Another independent digital marketing agency located in scenic Melbourne is Frank Digital.
They are well known for crafting digital user experiences that span eCommerce, websites, mobile applications as well as social media campaigns. They have worked with Merivale, federation square, aqualand Australia and Collider.
Frank Digital Address: Level 2, 710 Collins Street, Docklands, Melbourne VIC 3008
CEO: Jesper Palsson
Phone: +61 3 9097 1626
Website: www.frankdigital.com.au
22. Get Started
The company known as Get Started has been in the business since 1999 and has a very strong presence in the digital marketing landscape. They have worked with some big names in the Australian government and the corporate sector.
Their knowledge is the envy of many in the digital market world. They have done work for Snooze, Metricon homes, SMS Management and technology, nobles and more
Get Started Address: Georges Building Level 1, 195 Little Collins St Melbourne VIC 3000

23. GMG Web
GMG digital is a complete, full service digital marketing agency that is based in Melbourne. They have been in the business since 2010 and have grown greatly from being a boutique type SEO provider to an award winning and proven agency that offers custom data driven solutions. They have worked alongside, YOUI, JO mercer, Laura Ashley, First national etc.
GMG Web Address: Suite 505, Level 5 12-14 Claremont St. South Yarra, VIC, Australia 3141
CEO: John Vlasakakis
Phone: 1300 058 520
Email: john@gmgdigital.com.au
Website: www.gmgdigital.com.au
24. Icon
Icon is a powerful Melbourne located digital agency that has more than a decade worth of experience.
They are known for creating tailored digital communications and marketing solutions for both the government and the businesses.
They have worked with The Royal Melbourne hospital, Kinetic Super, iSelect, City of Ryde, ePublications made in Melbourne and many others.
Icon Address: 132A Gwynne Street, Cremorne VIC 3121 Australia
CEO: Chris Dodds
Phone: 03 9642 4107
Email: melbourne@iconagency.com.au
Website: www.iconagency.com.au
25. Inlight
Inlight is known for being a powerful and independent digital marketing company found in Melbourne. The company is very well known for their skills in UX analysis, interface design, web development, digital strategy, social media and mobile app development. They have worked along with Australia post, Stockland, ME bank, Medibank, Just Car Insurance, Nomi and others.
Inlight Address: 47 Easey Street Collingwood, Vic 3066 Australia
CEO: Mark Oliver
Phone: (03) 9416 4665
Email: hello@inlight.com.au
Website: www.inlight.com.au
26. Liquid
A well-known feature that is found at Liquid is that they craft and create UX designs tailored perfectly to the client. They are a digital agency found in Melbourne and also specialize in design and development of websites. They have done work for Essedon Airport, Happell media, Oliver Hume, MAB corp, Merrifield etc.
Liquid Address: Rear, Level 1, 317 Bay Street, Port Melbourne, VIC 3207
CEO: Mark Lowe
Phone: +61 (3) 8797 5308
Email: hello@liquid.com.au
Website: www.liquid.com.au
27. Metronome
Metronome has a strong reputation for working with large and small clients across a wide range of categories. These categories include but are not limited to education, retail, property, technology and financial services.
They are a digital marketing agency found in Melbourne. They have worked with san pellegrino, intelligence bank,frasers property, kaiteki fresh etc.
Metronome Address: Level 4, 25 Ross Street South Melbourne, Vic 3205 Australia
CEO: Paul Giorgilli
Phone: +61 3 9669 5555
Email: studio@metronome.com.au
Website: www.metronome.com.au
28. Monkii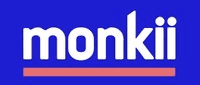 Monkii is a leading digital agency in Melbourne. Thanks to their innovation, creativity and strategic thinking, Monkii is able to create social media campaigns, eCommerce stores, website and mobile apps that are usable, great looking and of course profitable.
They have done work for Malthouse theatre, ACCA, Philadelphia, Phillip island, BMW australia and many others.
Monkii Address: Level 6, 180 Flinders St Melbourne VIC 3000
CEO: Andy Hibbert
Phone: 03 9663 1029
Email: hello@monkii.com.au
Website: www.monkii.com.au
29. Reactive
Here is Reactive, an award-winning and well-established digital marketing agency located in Melbourne. They partner with clients to create the best and most amazing of customer experiences. They are also located in Auckland and Sydney. They did work for Vines resort and spa, deluxe entertainment, Cervelo P5, British Airways, Bureau of meteorology etc.
Reactive Address: 374 George Street Fitzroy VIC. 3065 Australia
30. Spark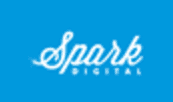 Spark is an independent and innovative digital marketing company in Melbourne. They are known for using their expertise, wisdom and skill to ensure that client feel a new level of confidence in the digital world.
Spark allows clients to lead and act beyond question allowing them to do what is needed in the best interest of their business. Their clients include, Tennis, puma, CUb, Hyatt, smiling mind, City of Melbourne, Rabo direct and many others.
Spark Address: Level 2 554 Church Street Richmond Victoria, 3121 Australia
CEO: Chandara Tuy
Phone: +61 3 8592 1233
Email: hello@sparkdigital.com.au
Website: www.sparkdigital.com.au
31. Smart Traffic
Established in 2006, Smart Traffic is recognized as a leading global digital marketing agency.
They employ over 90 staff including content writers, editors, SEO specialists, on-site, off-site, and online advertising professionals, all working for your digital marketing strategy.
Smart Traffic has won numerous awards, including the UK Search Awards. We have also been ranked in the Sunday Times Tech Track 100, Deloitte Fast 50 and the GP Bullhound Media Momentum Awards as one of Europe's fastest growing digital companies.
Smart Traffic Address: Suite 7 MEAA Building 245 Chalmers Street Redfern Sydney, NSW 2016
CEO: Stuart Pollington
Phone: 02 8205 3133
Email: enquiries@smart-traffic.com.au
Website: www.smart-traffic.com.au
32. Tug Agency
Founded in 2006 in Surry Hills, Australia, today they have a team of creative and insightful experts working in London, Toronto and Sydney.
Nick founded Tug on the belief that search marketing was the first channel to bring Media and Creative back together into the same agency. They specialize in PPC, SEO, Affiliated Marketing, Online Marketing, Search Marketing, Social Media Marketing, and Digital Media.
Tug Agency Address: Suite 107, 285A Crown Street, Surry Hills, NSW, 2010
CEO: Nick Beck
Phone: +61 (0) 2 9197 0899
Email: hellosydney@tugagency.com
Website: www.tugagency.com
33. Direct Clicks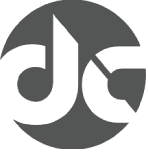 They cracked 1,000 marketing and website accounts in 2012. They signed a new contract with Google Australia to become a Premier Partner in 2014.
Top SEO, an independent authority on search vendors in Australia, was awarded to Direct Clicks with Best Pay Per Click Management Company for September, October 2010 and February, March and April 2011.
Direct Clicks Address: Suite 4, Level 19/100 William St, Woolloomooloo NSW 2011, Australia
CEO: Paul Johnston
Phone: 1800 007 089
Email: info@directclicks.com.au
Website: www.directclicks.com.au
34. Switched On Media
Founded in 2007, Switched on Media is now an award-winning business with offices in Sydney, Melbourne and London, having built an extensive portfolio of recognized blue-chip clients and household brands.
Switched On Media Adress: Ground Floor, 1 Kent Street, Sydney, NSW 2000
35. Advisible
Founded in 2010, at AdVisible they utilise knowledge, industry know-how, and experience to create and manage successful advertising campaigns, with the emphasis on customer service and exceeding client goals and expectations. AdVisible ensures complete functionality, visibility and proficiency for all their clients' internet marketing strategies.
AdVisible Address: Suite 403, Level 4/171 Clarence St, Sydney NSW 2000, Australia
CEO: Ivan Teh
Phone: 1300 812 447
Email: welcome@advisible.com.au
Website: www.advisible.com.au
36. Reff Digital Agency
They have been growing year on year and now service clients across Australia as well as globally.
They take a genuine interest in their clients' businesses and in solving their marketing challenges by planning and implementing data-driven digital strategies.
They pride in having industry-beating client satisfaction and retention rate and keep a small-team/lean mind-set in everything they do.
Reff Digital Agency Address: 6 Middlemiss Street, North Sydney NSW 2060 Australia
CEO: Chris Redshaw
Phone: +61 (02) 9412 1817
Email: welcome@advisible.com.au
Website: www.reefdigital.com.au
37. Netstarter
Founded in 2004, Netstarter is an eCommerce and Digital Marketing Agency based out of Sydney and Melbourne, Australia. They are Magento Enterprise Partners working with leading brands and retailers on their eCommerce solutions.
Their creative focus ensures all their projects are designed with your brand in mind whilst their strategic and marketing approach provides the true return for their clients.
Netstarter Address: Level 2, 116 Miller Street, North Sydney NSW 2060, Australia
CEO: welcome@advisible.com.au
Website: www.netstarter.com.au
38. Search Insights
Founded in 2012, Search Insights is a boutique digital marketing agency that prides itself on its attention to detail, and data-driven planning and results. The agency has grown rapidly and continues to do so, on the back of exceptional results and long-term strategy implementation.
Search Insights Address: 100 Harris St, Pyrmont, NSW 2009
Phone: 1300 121 979
Email: hello@searchinsights.com.au
Website: www.searchinsights.com.au
39. Ewave
We're changing the way our clients engage today's connected consumers by uniquely creating integrated, immersive stories across brand communications, digital engagement, and Omni-channel commerce.
We call it Storyscaping, where art and imagination meet the power and scale of systems thinking."
Ewave Address: Suite 4, Level 3, 13-15 Wentworth Ave, Sydney NSW 2000
CEO: Karl Norman
Phone: +61 2 8381 0600
Website: www.ewave.com
40. Toast Creative

We're changing the way our clients engage today's connected consumers by uniquely creating integrated, immersive stories across brand communications, digital engagement, and Omni-channel commerce.
Their talented down-to-earth team is comprised of designers, creative strategists and big picture thinkers whose individual skills align to ensure their work engages inspires and challenges.
From their design studio in Surry Hills, Sydney they collaborate with the clients and partners to deliver cleverly crafted communications across a broad range of industry sectors.
Toast Creative Address: Level 2 54 Oxford St, Darlinghurst 2010, Sydney Australia
Email: hello@toastcreative.com.au
Phone: +61 2 8073 9701
Website: www.toastcreative.com.au
41. The M Agency
At M you talk to experts that have deep knowledge and direct connections to all corners of the entertainment and media industries.
The M Agency works on more than 100 campaigns a year across all types of entertainment, including live touring, family, theatre, film, DVD, gaming, festivals, arts, exhibitions, comedy and sport amongst others. M also works with brands in other categories with entertainment strategies, targeting similar audiences or environments.
The M Agency Address: 222 Exhibition Street, Melbourne, VIC 3000 Australia
CEO: Emma Triggs
Phone: +61 2 8920 2800
Email: info@themagency.com.au
Website: www.themagency.com.au
42. Castleford
Castleford is Australia and New Zealand's most experienced content marketing business. They produce website and social media content for clients across Australia, New Zealand and APAC.
Castleford Address: 333 George Street, Sydney, NSW 2000,
43. Epiphany
Founded in 2005 by Shane Quigley and Robin Skidmore and now led by CEO Rob Shaw. Epiphany was founded as a search specialist.
Over the last decade, they've helped to set a benchmark for search excellence helping a broad range of clients benefit from new technologies in consumer search, expand into international markets and to outcompete their peers online.
Epiphany Address: 201/65 Walker Street, North Sydney, NSW 2060
44. Spicy Media
Started in 2010, led by Sarah Taylor and Michael Taylor, Spicy Broccoli Media is a Sydney graphic design company specialising in branding and creative for small businesses.
Spicy Broccoli Media delivers the highest quality in printing, web solutions and social media marketing.
Spicy Media Address: Shop B22, Westfield Shoppingtown, Florence St, Hornsby 2077, New South Wales
CEO: Sarah Taylor
Phone: +49 (0) 211 23855215
Email: hello@spicymedia.io
Website: www.spicymedia.io
45. Dejan
Founded in 2008, lead by Dan Petrovic. DEJAN is an innovative, industry-leading SEO agency with offices in Sydney, Melbourne, Perth and Brisbane and Headquartered in Eight Mile Plains, QLD.
While their main area of expertise is advanced search engine optimization strategy and implementation, they also provide broader online marketing strategy and solutions including paid search management.
Dejan Address: 2 Locomotive Street Eveleigh, NSW 2015
Phone: 1300-123-736
Email: enquiries@dejanmarketing.com
Website: www.dejanmarketing.com
46. WME
WME was established by Nick Bell from his home in Melbourne in 2008. He launched the business after dropping out of university and teaching himself search engine optimization (SEO) for websites.
He started the business with $400.00 in his bank account and turned it into a multi-million-dollar operation.
As an entrepreneur chasing his next big challenge, Nick sees investment as an opportunity to explore personal interests while helping others achieve wins. From digital and renewable energy to the more unexpected such as an organic restaurant in Hong Kong, Nick continues to be motivated by his desire to explore and overcome the unknown.
WME Address: Level 9, 505 Little Collins Street, Melbourne, Victoria 3000, Australia
CEO: Sam Wald
Phone: 1300 663 995
Email: info@wmegroup.com.au
Website: www.wmegroup.com.au
47. First Click Consulting
They were established in 2005 by entrepreneurial CEO Grace Chu.
Grace's vision has always been very simple: to make money for the client again and again. Grace's goals FirstClick goals can only be achieved with the right people and the right culture.
They believe in providing premium results, premium service and a premium place to work. This allows them to achieve goals which, coincidentally, happen to be your goals. In October 2015 they joined Performics the global performance marketing agency, adding additional breadth to their capabilities and product offering and united in a vision to create Australia's best performance marketing agency.
First Click Consulting Address: 340 S Lemon Ave #7746, Walnut, CA 91789
CEO: Grace Chu
Phone: (123) 321-4321
Website: www.firstclickconsulting.com.au
48. Online Marketing Gurus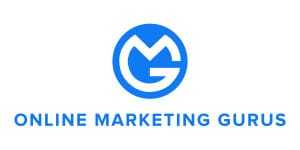 Founded in 2012, At the Online Marketing Gurus they specialize in delivering Organic Search Engine Optimization to boost relevant, conversion prone traffic to your site. More Traffic means more customers.
They work with Integrity, Honesty and always pushing the curve. The Online Marketing Gurus are the leading search team in Australia. They help their clients in making money and are only for those who want serious growth.
Online Marketing Gurus Address: Level 29 Chifley Tower, 2 Chifley Square Sydney, NSW, 2000, Australia
CEO: Andrew Raso
Phone: 1300 433 071
Email: hello@onlinemarketinggurus.com.au
Website: www.onlinemarketinggurus.com.au
49. Rocket Agency
David Lawrence founded The Web Showroom in 2007. He oversees strategy at The Web Showroom and his work has seen The Web Showroom rise to become one of Australia's most decorated digital agencies.
"The Web Showroom" has now re-branded themselves to "Rocket Agency".
Rocket Agency Address: 137 Devonshire St, Surry Hills NSW 2010, Australia
CEO: David Lawrence
Phone: +61 2 8310 2393
Website: www.rocketagency.com.au
50. Shout Web Strategy
As Founder and Director of Shout Web Strategy, Michael Jenkins is at the forefront of digital marketing.
Michael is a respected thought leader and digital strategist, specializing in online strategy, social media marketing, corporate SEO, Google retargeting, email marketing, conversion rate optimization, and online reputation management.
Shout Web Strategy Address: 431 Riversdale Rd, Hawthorn East, VIC 3123
CEO: Michael Jenkins
Phone: 03 9068 5266
Email: hello@shoutagency.com.au
Website: www.shoutdigital.com.au
51. Move Ahead Media
As an SEO Company in Australia, Move Ahead Media recognize that each state, each city and each town have their own idiosyncrasies for marketing their products and approach.
From Melbourne to Brisbane, Sydney to Perth or Adelaide to Darwin they offer SEO packages to accommodate the specific needs and requirements that suit individual markets. The most common question to their prospective clients is "what do YOU need from us?" With this client-centric approach, their business partnerships are conducted as if they are an employee of your Company.
Move Ahead Media Address: Suite 15, 103 George Street Parramatta, Sydney 2150
CEO: Tony Hooton
Phone: +61 (0) 28 311 0251
Email: info@moveaheadmedia.com.au
Website: www.moveaheadmedia.com.au
52. Reprise
Founded in 2003, Reprise is focused on customer intent. They understand, activate, and optimize what consumers seek, share, and create.
Their diverse team of specialists are experts in search engine marketing (SEM), search engine optimization (SEO), social media optimization (SMO), and content creation to help the world's top enterprises achieve their business goals.
Reprise Address: Level 9, 15 William Street, Melbourne, VIC 3000
CEO: Maria Grivas
Phone: 03 8888 2900
Email: contactus@reprisemedia.com.au
Website: www.reprisemedia.com.au
53. ROI.com.au
ROI.com.au is a Digital Marketing Agency founded in 2006. A team of Digital Strategists, Creative Designers, Data Analysts, Technical Doers and Customer Service stars.
We combine our forces to deliver better results for our clients. We LOVE what we do and we love to push the boundaries, forever innovating and putting forward thought-provoking ideas.
ROI.com.au Address: 4/651 Victoria Street Abbotsford, VIC Australia 3067
CEO: Ewan Watt
Phone: 1300 650 274
Website: www.roi.com.au
54. Social Garden
Their journey started with a focus on marketing and advertising to generate brand awareness. After a few months they realized a change had happened in the way consumers research, consider and buy high-value products and our mission became clear.
Social Garden Address: 4/651 Victoria Street Abbotsford, VIC Australia 3067
CEO: George Glover
Phone: 1800 771 396
Website: www.socialgarden.com.au
55. Charger Agency Pty Ltd
Founded in 2006, they launched 195 websites and 1920 social media campaigns and counting. The Defectors are an army of online marketers, social media managers, designers and developers, all living and working with passion.
They have worked together for years building systems and processes to weave their creative minds through. They love structure, as it frees up their time to be creative and helps them deliver their web development projects, social media and online marketing campaigns, on time and within budget.
Charger Agency Pty Ltd Address: Level 5, 11 York Street, Sydney Nsw 2000
Website: www.thedefectors.com.au
56. Tickyes
Tick Yes strategies and programs deliver loyal and more profitable customer relationships.
Their Digital Transformation Process ensures that they achieve optimal results for clients and their brands by identifying and implementing the most effective digital and social media strategies.
Tick Yes Address: 3 Kings Cross Road, Darlinghurst 2010
CEO: Peter Applebaum
Phone: +61 2 9387 3244
Website: info@tickyes.com
57. You & Co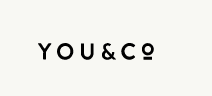 Founded in 2014, You & Co is a digital marketing agency based in Sydney and Brisbane.
They help business owners and marketing teams attract and convert more of their ideal customers online.
You & Co Address: 127 Boundary St West End, QLD
CEO: Brian Halligan
Website: www.youandco.com.au
58. Brand Manager
Brand Manager is a team of passionate and driven, creative collaborators and digital natives who come together to develop and share smart ideas that create market leaders. A clear brand strategy will drive your business forward, engage your team, create a more focused marketing plan, build your brand and achieve excellence. Without a strategy, you have no direction, no roadmap.
A clear strategy helps you, your team and your business focus on becoming the market leader in your field. Brand Manager will help you build and execute a 'marketing game plan' to take you from where you are to where you want to be.
Brand Manager Address: T1 Building, Suite 213, 14 Lexington Drive, Bella Vista, NSW 2153
59. Brand Chemistry
They start by understanding the customer: who they are, what they want, and how they can help them achieve their goals.
Then they use these insights to build a strategic, cohesive approach that combines brand, content and digital to deliver a 360' brand experience that forms real, enduring connections with customers.
Brand Chemistry Address: Level 2, 383 George Street, Sydney NSW 2000, Australia
Phone: +61 1300 755 058
Email: hello@brandchemistry.com.au
Website: www.brandchemistry.com.au
60. Spinfluence
Spinfluence is a creative inbound marketing agency from Sydney, Australia. They're a Gold Hubspot partner, and have a knack for creating digital experiences that drive measurable results. This isn't high science. However, effective strategy and beautiful design are priceless, and that's what they're all about.
Spinfluence Address: Studio 5 & 6, 6 Waratah St Mona Vale NSW 2017 Australia
Phone: 1300 304 295
Email: info@spinfluence.com.au
Website: www.spinfluence.com.au
61. Bright Inbound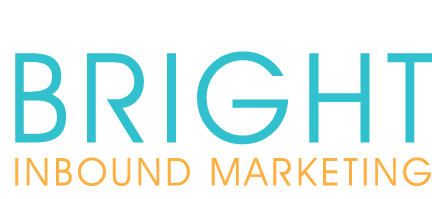 Sarah McIntyre is the founder of Bright Inbound Marketing. Sarah is a marketing technology nerd with a passion for creating marketing campaigns that work.
She has a unique blend of marketing strategy and campaign execution skills and 20 years experience with both big corporate marketing teams and start-ups.
Bright Inbound: Randwick NSW, Australia
CEO: Sarah McIntyre
Phone: +61 02 8003 5725
Website: www.brightinbound.com.au
62. Red Pandas
Founded in 2016, they're a full service digital and inbound marketing agency based in Sydney operating Australia-wide. They help business Reach, Engage and Convert customers using a tactics arsenal only the very obsessive digital marketers' yield correctly.
They've been on both sides of the client and agency fence for over 10 years and firmly understand the challenges SMBs to Large Australian businesses face. This experience reflects their value proposition, which is very simple. They believe in transparency and most importantly results.
Red Pandas Address: Suite 82, 9 George St, North Strathfield NSW 2137
CEO: Moby Siddique
Phone: (02) 8231 6460
Email: hello@redpandas.com.au
Website: www.redpandas.com.au
63. Acidgreen
Founded in 2000, acid green is an award winning ecommerce agency offering premium ecommerce design, Magento development, online marketing and Magento support services with over 50 in-house full time skilled professionals.
Acidgreen Address: 107 Alexander St Crows Nest, NSW 2065
CEO: Mike Larcher
Phone: 1300 139 658
Email: contact@acidgreen.com.au
Website: www.acidgreen.com.au
64. Mindarc

MAGENTO EXPERTISE – They are Magento specialists and are Certified Magento Partners (1 of only 8 in Australia). They have strong alignment with Magento and their team have completed Magneto University training and have been awarded Magento Developer or Magento Solution Specialists certificates.
Mindarc Address: Suite 1, Level 1, 13-15 Wentworth Ave, Sydney NSW 2010, Australia
CEO: Sean Pieres
Phone: 1300 206 827
Email: hello@mindarc.com.au
Website: www.mindarc.com.au
65. Holler
Founded in 2006, A design firm that believes in influencing behavior for a preferable future, they help organizations by designing business around their customers and creating better ways for them to connect with people.
Holler visualize new directions for companies, and design the offering that brings digital transformation to life. They create the products, services and experiences to make this transformation happen.
Holler Address: Level 1, 100 Harris St.Pyrmont, NSW, 2009, Australia
66. Made Agency
Founded in 2006, Made is a Sydney advertising & design agency. Independent in both thought and size, they believe by working together great results can be achieved.
They are independent thinkers who engage in relationships with individuals and companies who are passionate about their brand, vision, products and services.
Made Agency Address: 322 New South Head Rd, Double Bay NSW 2028, Australia
67. Digital Garden
They are large enough to offer you the knowledge and expertise they've gained servicing the Corporate and Government sectors, yet small enough to care.
They are not a high-volume agency so they can assure the clients they work with receive personal dedication and that everything they create is designed and built on-site, in their offices in Surry Hills.
Digital Garden Address: Level 1, 379 Crown Street, Surry Hills NSW 2010
CEO: Abby Breakwell
Phone: 02 9357 6265
Email: info@digitalgarden.com.au
Website: www.digitalgarden.com.au
68. The Monkeys
Founded in 2006 by Justin Drape, Scott Nowell and Mark Green, they now employ over 130 full-time staff. The Monkeys create ideas that live within advertising, entertainment and technology. Clients include The University of Sydney, Telstra, IKEA, UBank and Parmalat.
The Monkeys Address: 531 Sth Dowling Street, Surry Hills NSW 2010
CEO: Justin Drape
Phone: +61 2 8665 4200
Email: contact@themonkeys.com.au
Website: www.themonkeys.com.au
69. The Tonic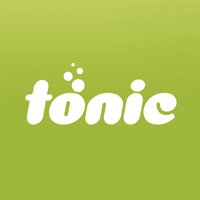 They are in business since 2000, they specialize in strategic thinking, marketing, branding, interactive solutions and visual communication across a whole spectrum of media.
Tonic is a full service creative and technology agency driven by inspired thinkers, creative designers and software engineers who work together to help clients get outstanding results.
The Tonic Address: Level 1, 183 Harris Street, Pyrmont, NSW 2009
Phone: 1300 974 864
Email: gin@tonic.com.au
Website: www.tonic.com.au
70. Soap Creative
Founded by Ashley Ringrose, Soap has offices in Sydney and in Los Angeles, and originally focused on designing and building digital games. It has since expanded its capabilities to become an agency that manages the digital presence of brands such as Marvel and FOXTEL.
Bradley Eldridge is the Creative Director and a partner at Soap, with experience in graphic design, advertising and digital work.
Soap Creative Address: Suite 4.06, 22-36 Mountain St, Ultimo, NSW 2007, Australia
Website: www.soapcreative.com
71. The White Agency
Founded in 2003, The White Agency is 120 members strong and specializes in strategy, creative and technology. Lexus, Nestle, Toyota and Disney are among their most prominent clients. They have won many awards like Midas, Mobie and Creative's Hotshop.
The White Agency Address: 14 Argyle Pl Millers Point NSW 2000 Australia
72. Bloke
BLOKE was founded in 2011 to re-invent the concept of the full-service Creative Agency. The big agency model is on the brink of obsolescence, and dealing with a large number of specialist agencies cannot be the solution if you want to maintain a consistent & cohesive brand voice.
Bloke Address: 12-16 Chippen St, Chippendale NSW 2008, Australia
73. Smart
SMART is a full-service Australian advertising agency with offices in Sydney, Melbourne, Gold Coast and Brisbane. SMART is an independently managed business within McCann Worldgroup, part of the Interpublic Group of Companies.
Smart Address: Level 3, 200 Creek Street, Brisbane QLD 4000
74. King Content
Founded in 2010, King Content is a multi award-winning content marketing agency. They are recognized for creating award-winning end-to-end content marketing strategies. With an ever-growing roster of blue-chip clients, offices in Sydney, Melbourne, Perth, Singapore, London, New York and Hong Kong and our continued ability to attract the best digital and content marketing talent, they are an experienced, dynamic and trusted global content marketing partner.
King Content Address: Lvl 3, 219-241 Cleveland St, Strawberry Hills NSW
Australia 2012
CEO: Robert Tadros
Phone: 1300 766 552
Email: hello@kingcontent.com.au
Website: www.kingcontent.com.au
75. MAH Lab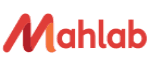 For 12 years, Engineers Australia (EA) ran a program called Top 100 Influential Engineers. The list featured respected senior engineers who were also members of the association.
After the 2015 edition, EA expressed the desire to refresh the program and find a new way of showcasing the most innovative engineers in Australia and celebrating their work. The program also needed to fulfil their strategic goal of connecting with a broader engineering audience.
MAH Lab Address: 369a Darling Street, Balmain, NSW 2041
CEO: Bobbi Mahlab AM
Phone: +61 2 9556 9100
Email: enquiries@mahlab.co
website: www.mahlab.co
76. Curated Content
Founded in 2011, Curated Content is a full-service content marketing agency. They create and distribute awesome visual and written content that's educational, inspirational and great for sharing.
Their product suite includes info-graphics, motion graphics, video, copywriting, presentations, interactive documents, and content with fixed priced solutions available. And they're always developing new products based on the latest content engagement trends.
With offices in Melbourne and Sydney, they help brands all over Australia touch audiences through powerful visual and written content. Whether you're a big business or small office, Curated Content has a competitively priced solution for you.
Curated Content Address: SUITE 1403/68 La TROBE STREET MELBOURNE, VIC 3000Suite 1403/68 La Trobe Street
CEO: Eduardo Vivas
Website: www.curated.io
77. Reborn
"We are 'Future Thinkers' and it underpins every single thing we do. Being 'Future Thinkers' is about being inquisitive. Hungry. Asking questions, especially the difficult one's other people aren't asking.
Why? Because by understanding what 'the next big thing' will be, we can help clients take advantage of it right away. We take pride in our space and have built a collaborative work environment that the team love coming to each morning. A great space with good energy, are the key components to a successful agency." –David Easton, CEO.
Australia is a great place to be, it has some really amazing developments over years. With time, more and more investment shall take place in Digital Marketing in Australia for anyone who wants to kick-start a digital marketing career or work with a reputed digital marketing agency. If we have missed out on any particular agency, please feel free to add them in the comments section below.
Reborn Address: Level 1 / 46-52 Meagher St.Chippendale, NSW 2008, Australia
CEO: David Easton
Phone: +612 8880 9852
Email: hello@reborn.co
Website: www.reborn.co
Want a complete audit report and strategy plan for your brand?