Looking for the best digital marketing courses in India and comparison study? Just scroll down a bit and check out some of the top offline as well as online digital marketing courses which we have curated!
Being a digital marketing trainer myself, I always advise my students that enrolling in a digital marketing course is the best investment that they can do for their career in terms of both time and money. Because people's buying habits have changed and will keep changing. Businesses need people who can get their products/services in front of their target audience's eyeballs.
With the digital marketing industry in India projecting an enormous growth potential and with many students, recent graduates and young professionals looking to get on the digital marketing bandwagon, digital marketing courses are the need of the hour as they provide the prerequisites to excel in this field.
Earlier in my blog, you'd have come across the 200+ best Digital Marketing and Social Media Training Institutes in India. This time, I'm going to go a bit in-depth & compare the country's top 5 digital marketing course providers. While the former would have given you too many choices to choose from, this one will surely break the clutter and will let you decide the best for yourself
Top 6 Indian Digital Marketing Courses & Training Institutes:
Digital Scholar
Digital Vidya
Edupristine
UpGrad
Delhi School of Internet Marketing (DSIM)
Simplilearn
Explore more about in this comparison study below:
Digital Scholar is the brainchild of Sorav Jain, launched in 2019. It is a one-of-a-kind digital marketing training institute in India, offering the unique premise of agency-styled learning. In just under 6 months since its inception, Digital Scholar has set scores of aspiring digital marketers on the right track towards a career in the field. It is currently the only institute that makes aspiring digital marketers job-ready through the approach of agency-based learning.
About the Founder:
Sorav Jain is a digital entrepreneur, who is an active proponent of the potential that digital marketing brings to brands in the country. Over the course of his 15-year career. he has empowered aspiring digital marketers, to grow their businesses through digital methods, and expand their careers. His agency echoVME is constantly looking to push the envelope in terms of digital solutions.
Lead Instructors:
Digital Scholar's faculty consists of accomplished experts with years of experience in their respective fields. The founder Sorav Jain is a faculty member, ably supported by a body of experts to coach the students to become digital marketers par excellence.
Digital Marketing Course Details:
Digital Scholar currently offers a 4-month flagship online digital marketing course, which covers all the cornerstones of digital marketing. The course offers dedicated certificates for each segment of the course, for the complete package on digital marketing. These certifications include:
Digital Scholar Certification
Google Mobile Certification
Shopping Ads Certification
Google Display Ads Certification
Google AdWords Certification
HubSpot Certification
Google Analytics Certification
Search Ads Certification
Video Ads Certification
Bing Ads Certification
SEMRush Certification
Founded in 2009, Digital Vidya is a company built exclusively for digital marketing and data analytics training. Having trained over 20000+ professionals from 10000+ brands in more than 1200 training sessions, it's apt to say that Digital Vidya is Asia's leading Digital Marketing & Data Analytics training company.
About the Founder:
Pradeep Chopra is the CEO and Co-founder of Digital Vidya. A digital marketer by passion, he has been part of this industry for over 17 years now and has personally trained over 1500 professionals including CXOs' across ASIA. He is also one of the most sought after speakers in digital marketing and entrepreneurship.
Lead Instructors:
To date, Digital Vidya has 38 lead trainers and 8 guest trainers each of them being an expert in their respective field. Key trainers include Aashish Chopra, an award winning viral video marketer and Kapil Nakra, co-founder of Digital Vidya.
Digital Marketing Course Details:
They offer 9 certification courses as of now available in both weekday and weekend batches. If you're a fresher or someone looking for a career change, you should take up their flagship 6 months certified digital marketing master (CDMM) course which will cost you Rs. 49,900 + service tax.
If you're looking to specialize in a specific field, they also offer:
All these courses are online, instructor led & come with lifetime access, research-based internship, support and come with Govt. of India certification. They also provide placement assistance to all the professionals who clear the certification.
If you wanna avail a demo to experience their live session. Click on the button below:
Register For A Free Demo Session From Digital Vidya
3. Edupristine
Established in the year 2007, EduPristine has a global presence and is one of the leading digital marketing training institutes in India. Having trained over 15000+ professionals through a network of 1,500 expert trainers and 25 courses, they have established themselves as pioneers in this field.
About the founders:
People in the backstage include Pawan Prabhat, Paramdeep Singh, Atul Kumar and Sarita Chand, who are experts in the area of investment banking and private equity, having worked in organizations such as Goldman Sachs, Crisil – A Standard & Poors Company, Standard Chartered and Accenture.
Lead Instructors:
Edupristine follows topic expert model of training and invites digital marketing experts from various organization to take the sessions as per their skill sets.
Digital Marketing Course Details:
The 12-session digital marketing training covers:
Basics of digital marketing
Web analytics.
On-page SEO.
Off-page SEO.
PPC marketing.
Video Marketing.
Social media marketing.
Content marketing.
Email marketing.
Affiliate marketing.
Lead management and growth hacking.
Mobile marketing and project review.
They offer both online and offline training models. The former will cost you Rs. 24,000 + applicable tax for 48 hours of training while the latter will cost you Rs. 36,500 + applicable tax for 60 hours of training. Both include access to forum, course materials, preparation for AdWords certification, hands-on practice and a certification of excellence (Provided you score 50% & above in the final exam).
4. Upgrad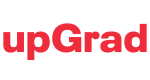 Founded in 2015, Upgrad's vision is to help marketers understand marketing as a whole rather than just focusing on just one piece of the puzzle. Their training methodology includes three components – learning specific aspects of different marketing concepts, experiencing these concepts by listening to experts talk about their challenges, and application of these concepts to real-life business needs. UpGrad is just 6 months old i in the industry but already trained about 300+ marketers in 3 of their batches. UpGrad with the kind of faculty from MICA a
About the founder:
Ronnie Screwvala is the co-founder & chairman of this Mumbai based ed-tech startup. He is a serial entrepreneur and philanthropist. He was also the founder & CEO of UTV group.
Lead Instructors:
Upgrad has put together an amazing lineup of instructors comprising of faculty members from MICA and other industry experts. Key profiles include Karan Sarin, CMO @ Razorpay and Kavita Jhunjhunwala, Founder and Head of Digital @ Click Asia.
Digital Marketing Course Details:
Their 5 month PG Certification in Digital Marketing and Communication program will help you learn digital strategies and tools on website building, SEO, SEM, Display, Social Media, Remarketing, Email, Mobile Marketing, Inbound, Content, Analytics, Sales Integration, Digital Communities & Building Digital Marketing Plans.
Their mode of teaching is purely online and will cost you Rs. 70,000 + 15% tax. This is a bit more costly than other providers out there, but I can assure you it's every bit worth it because of the top quality of this program. Apart from the usuals they also provide career support and MICA certification to help you fulfil your personal objective behind pursuing this certification.
5. Delhi School of Internet Marketing
Started in 2011, DSIM has trained 13,000+ professionals in 390+ batches with a trainee rating of 8.6/10. DSIM is also India's 1st and only premier Google partner training institute.
About the Founder:
Kunal Choudhary is the founder of DSIM. He has 8 years experience in this field and has worked with top brands like snapdeal, myntra, flipkart, fashionandyou, jabong to name a few.
Lead Instructors:
To date, DSIM has 3 full-time trainers and one guest trainer. Key profiles include Kunal Choudhary, an affiliate marketing expert and Sahil Vohra, a search engine marketing expert.
Digital Marketing Course Details:
Their advanced digital marketing course is ideal for all professionals, entrepreneurs & job seekers in India. It covers 17 modules of marketing costing Rs. 56,450 + 15.00% S.T. wherein you learn almost everything you'd require to become an expert in this field. Also at the end of the program, you will have 9 certifications in your resume including their very own Industry Recognized DSIM Certificate.
They offer offline training in select cities in India, whereas their online instructor-led training is available for worldwide to access. They also offer 100% placement assistance to their trainees.
If you're interested in availing of a free demo session, click here!
6. Simplilearn

Started in 2009 as just a product management blog, this San Francisco based online education company has now trained over 500,000+ professionals across 150+ countries through 400 training courses and 2000+ Qualified trainers
About the Founder:
Krishna Kumar is the founder and CEO of simplilearn. He is an Information Technology entrepreneur who has successfully built new business and great places to work.
Lead Instructors:
One of the Digital Marketing trainers is Nick Bathla, Digital Marketing Regional Trainer at Google.
Key course advisors include Lilach Bullock, a social media marketing expert, Forbes women top women social media influencer and Stephane Hamel, Google Product Strategy Expert, Expert Data Analyst.
Digital Marketing Course Details:
Their Digital Marketing Certified Associate Training (DMCA) program will help you master tools and platforms such as Google Analytics, AdWords, Twitter, YouTube, Facebook and the way of reaching the masses using them.
Their teaching comes in two bundles – Self-Paced learning and online flexi-pass. The former will cost you Rs. 12,999 and offers 6 month access to content while the latter will cost you Rs. 20,999 and provides additional access to instructor-led sessions and job assistance. They also offer specific courses as well.
You can see the top 6 providers of digital marketing training listed here. So, in a nutshell:
| | | | |
| --- | --- | --- | --- |
| Institutes | No of Instructors | Key Profiles | Free Course |
| Digital Scholar | 9 | Sorav Jain | – |
| Digita Vidya | 46 | Kapil Nakra, Aashish Chopra | |
| EduPristine | | | |
| SimpliLearn | | Nick Bathla | |
| UpGrad | 18 | Kavita Jhunjhunwala | |
| DSIM | 4 | Sahil Vohra | |
| | | | |
| --- | --- | --- | --- |
| Institutes | Courses Offered | Courses Type | Cost |
| Digital Scholar | 4 months digital marketing course | Online | Rs. 45,000 (Inclusive of GST) |
| Digita Vidya | CDMM + 8 other specific certification courses | Online, Offline (Corporate) | Rs. 11, 900 to 49,900 + GST |
| EduPristine | Digital Marketing Certification course | Online & offline | Rs 24,000 to 36,500 + GST |
| SimpliLearn | Digital Marketing Certified Associate | Online | Rs. 12,999 to 20,999 |
| UpGrad | PG Certification in Digital Marketing & Communication | Online | Rs. 75,000 + GST |
| DSIM | Advanced digital marketing | Online & Offline | Rs 56,450 + GST |
| | | | |
| --- | --- | --- | --- |
| Institutes | Certificate Associations | Certifications Offered | No of Students |
| Digital Scholar | Google, HubSpot, SEMrush | Course Completed Certificate | 1000+ |
| Digita Vidya | Vskills | Digital Vidya and Vskills will jointly offer CDMM | 20,000+ |
| EduPristine | Microsoft IT Academy Program | Certificate of Excellence in collaboration with "Microsoft IT Academy Program" | 15,000+ |
| SimpliLearn | None | | 500,000+ |
| UpGrad | MICA | Post Graduate Certification in Digital Marketing & Communication from MICA and UpGrad | 3 00+ |
| DSIM | None | | 13,000+ |
Still having trouble choosing the one? Have some questions in mind? Shoot!
Frequently Asked Questions (FAQs)
Q: Which is the best digital marketing course in India?
A: There are many institutes that offer the best digital marketing course. To choose the best one has to weigh the pros and cons and go through the course material.
Q: Which course is best for digital marketing?
A: Digital marketing is a vast subject and there are many things to specialize in it. A best digital marketing course is that which offers a structured curriculum and hands-on training for its students to shine in the field.
Q: How can I learn digital marketing in India?
A: The best way to learn digital marketing in India is to choose an institute and enrol. But before that, it is important to go through the course material and understand the curriculum.
Q: Is Digital Marketing in demand in India?
A: India is moving towards going completely digital and with that in the process, there is no doubt that digital marketing is going to take the next step. Big companies and MNCs all need digital marketing aid to exist in the online market.
Q: What is the difference between traditional and digital marketing?
A: As most of the top digital marketing institutes in India would tell you, digital marketing has far more potential reach than traditional marketing. It also offers a multitude of options to market your products effectively.
Q: Is a digital marketing certificate worth it?
A: A digital marketing certificate from the top digital marketing institutes in India is definitely a worthwhile addition to your resume.
Q: How does my business benefit from digital marketing?
A: Your business benefits from digital marketing in many ways. Even if you've done an online digital marketing course in India, you stand to gain all the latest tips and tricks to elevate your business in the online world.