In the month of Christmas and New Years, the digital world received many important updates as presents. From YouTube stories, Google's new search bar, and LinkedIn's location sharing update to Instagram's music sharing and countdown option, we have had some amazing updates from last month in #newthingsindigital series. My personal favorite is the first one. Get familiarized with these updates and try them now.
#1 YouTube Launched Its Own Version of Stories With a 'Subscribe' Button That Will Last For 7 Days
YouTube has launched 'YouTube Stories', its take on the next-gen social sharing format. It looks and functions much the same as the Stories options we are used to on Instagram, SnapChat except that it will last for 7 days on a profile.
#2 Instagram Introduced a New Option to Share Stories with Chosen Friends Only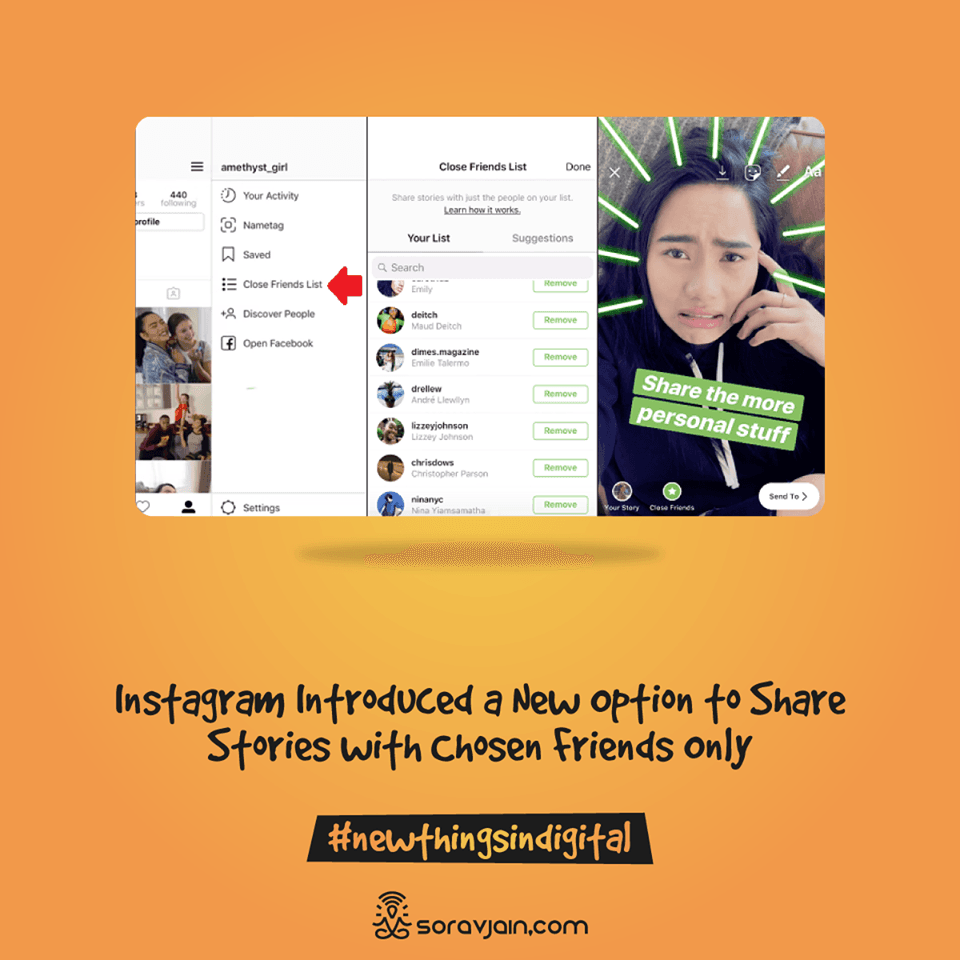 Instagram has added a new option that will enable users to restrict the audience for their Instagram Stories content. Now, if you want to share your Instagram Stories in a more private group, you can, which could encourage users to more freely – and regularly – share quick updates.
#3 Facebook's Testing a New "Live Video Mode for Sellers" for Pages to Promote Products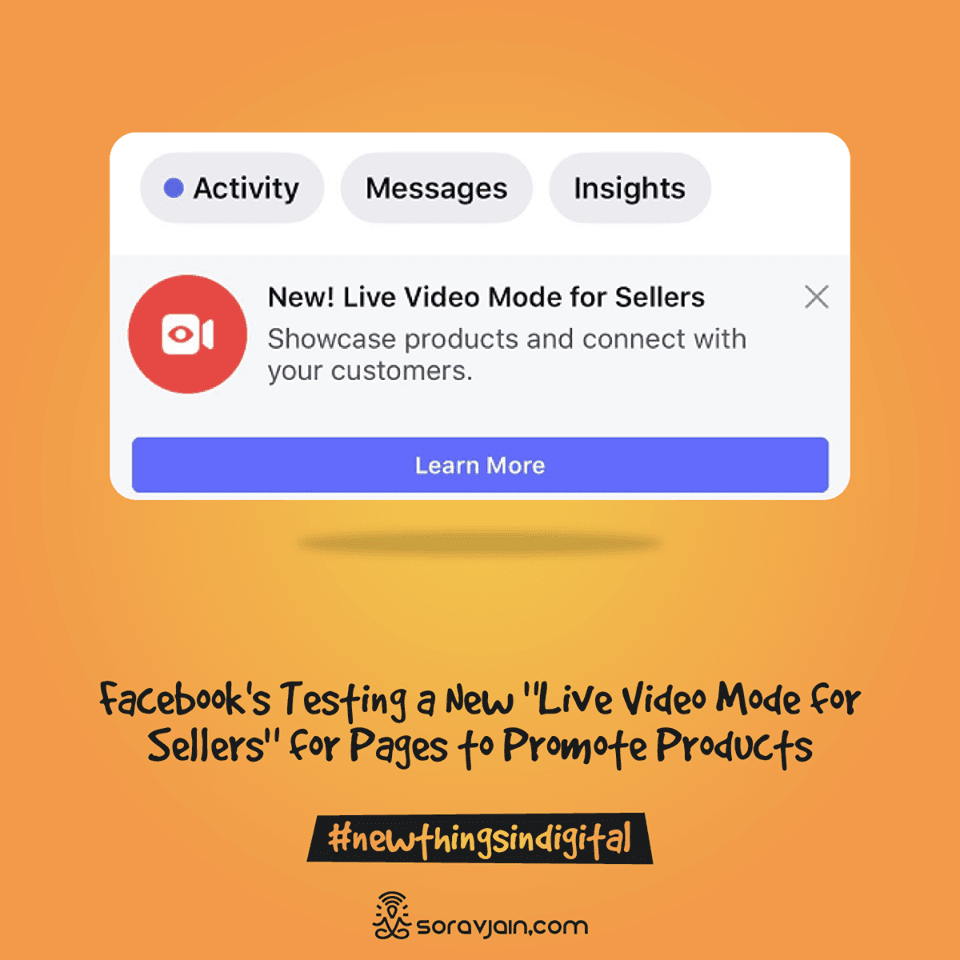 Facebook is testing a new element in its slowly evolving eCommerce tools with a dedicated Facebook Live mode that enables Pages to showcase products in their stream, which viewers can then easily purchase via screenshots.
#4 LinkedIn Adds Location Sharing Option to Messaging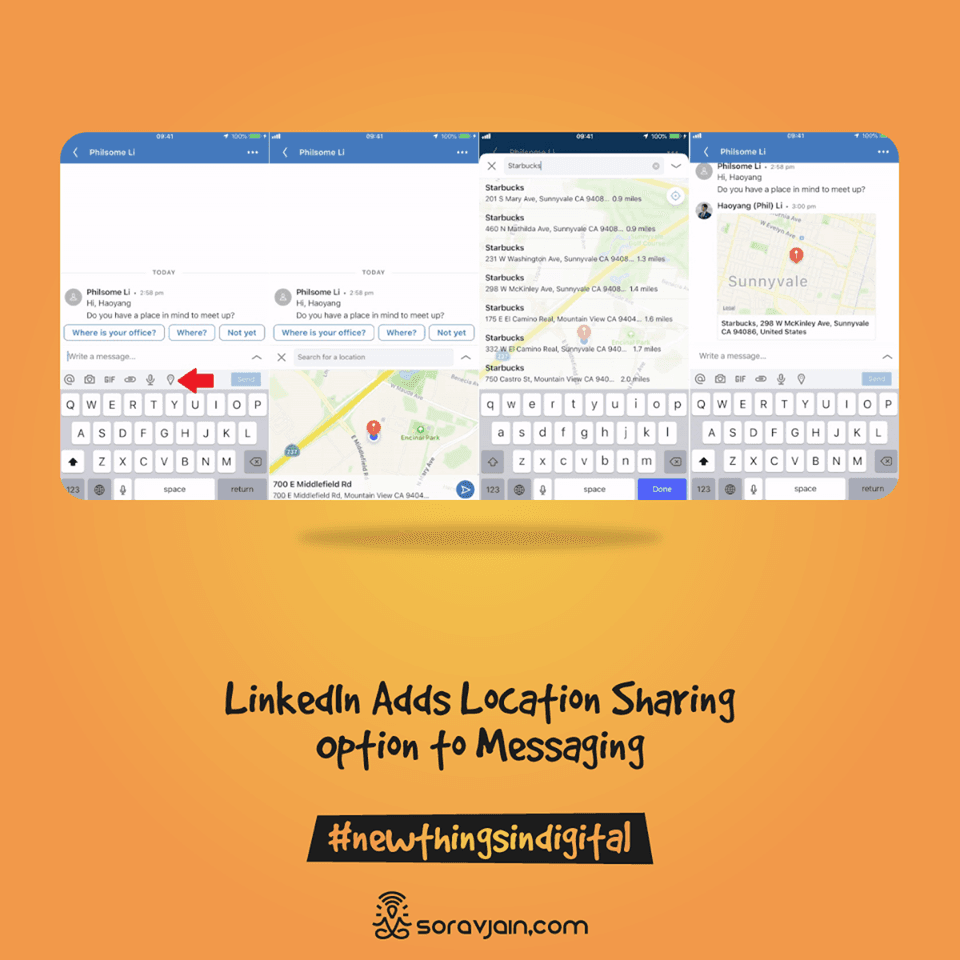 LinkedIn has announced a new addition to its messaging functionality which enables users to share their location, or a location nearby, to meet up.
#5 Instagram Adds Automatic Image Descriptions to Assist Visually Impaired Users
Facebook has been developing its image recognition capacity for some time, and is already utilizing its advanced object identification tools to help categorize and sort photos on its main app. Now, those same tools are being extended to Instagram, with the visual-focused app this week announcing the addition of automatic alternative text to provide descriptions of objects in photos via screen readers, and custom alternative text, so users can add descriptions of their photos when they upload.
#6 Google Officially Rolling Out New Search Bar with Sticky Header
After months of testing, Google is rolling out the new rounded search bar with sticky header for the search results page.
#7 Quora Unveils New Promoted Answers Ad Unit
Quora unveiled a new native ad unit Tuesday called Promoted Answers, which offers marketers the opportunity to promote organic content posted on the site by themselves or others.
#8 Facebook Tests New 'Comment Quality' Feedback Option as a Way to Boost Engagement
Low-quality & offensive comments, criticisms are a nagging issue for all social media managers and also the type of thing that actually discourages further interaction from others due to fear of the same being directed at them. To address this, earlier this year, Facebook started testing a new up and downvote option for comments, which was designed to give users a way to provide immediate, easy feedback on comment quality, in order to keep on-platform conversations more civil and inviting.
#9 Facebook Rolls Out Group Stories to All Regions
Facebook began testing collaborative Stories for Groups and Events, enabling members and attendees to contribute, and providing another way to connect with like-minded users. Now, Facebook's rolling out its Group Stories option in all regions, adding another element to its growing push on Stories use.
#10 YouTube Adds Autoplay Videos on the Home Tab
The digital video leader has announced that videos on its home tab in both it's Android and iOS apps will now autoplay, muted and with captions.
#11 Facebook Expands Subscriptions to Help Publishers Retain Audience?
Facebook has been working on a subscription option to help publishers maintain a direct connection with their audiences, helping them both build their businesses beyond Facebook, and better manage News Feed shifts.
#12 Google Rolling Out More Features for Responsive Search Ads
a) You'll start to see suggested headlines and descriptions when creating new responsive search ads. b) You'll be able to see ad strength updates in the Status column. c) Responsive Search Ads RSAs available in ten additional languages: Danish, Dutch, Italian, Japanese, Norwegian, Polish, Portuguese, Russian, Swedish and Turkish.
#13 Google to Redirect Old Search Console Reports to New Ones?
Google is sunsetting some reports within the old Google Search Console. Google announced that many of these reports will redirect from the old to the new Google Search Console on December 13.
#14 Google Adds 'Pay for Conversions' Bidding in Display Campaigns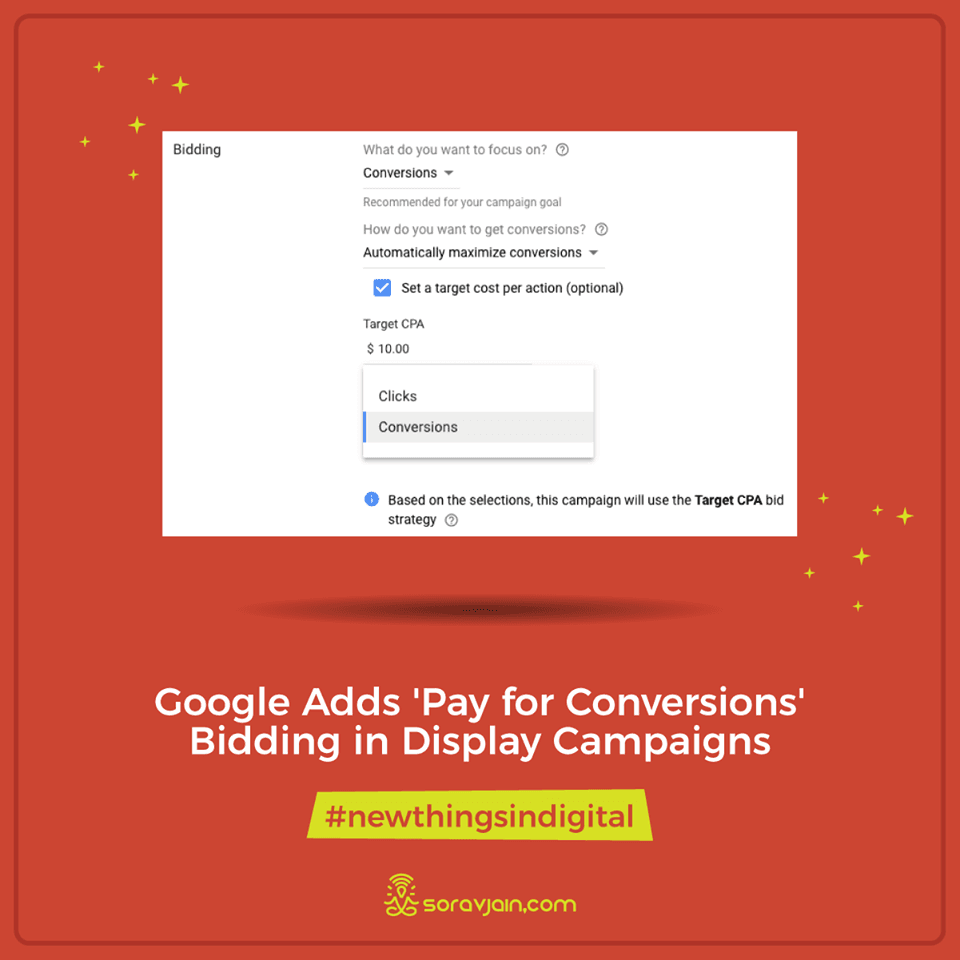 Google has announced the availability of conversion-based bidding for display campaigns called "Pay for conversions". With the new bidding options, advertisers are charged when users convert from the ads rather than for ad clicks or impressions.
#15 Google Officially Drops Support for Several Old Search Console Reports
Google announced on Twitter that it has officially removed several of the old reports within the old Google Search Console. This comes as no surprise as we reported earlier that Google would be dropping these reports on December 13.
#16 Instagram Introduces New Countdown Stickers on Instagram Stories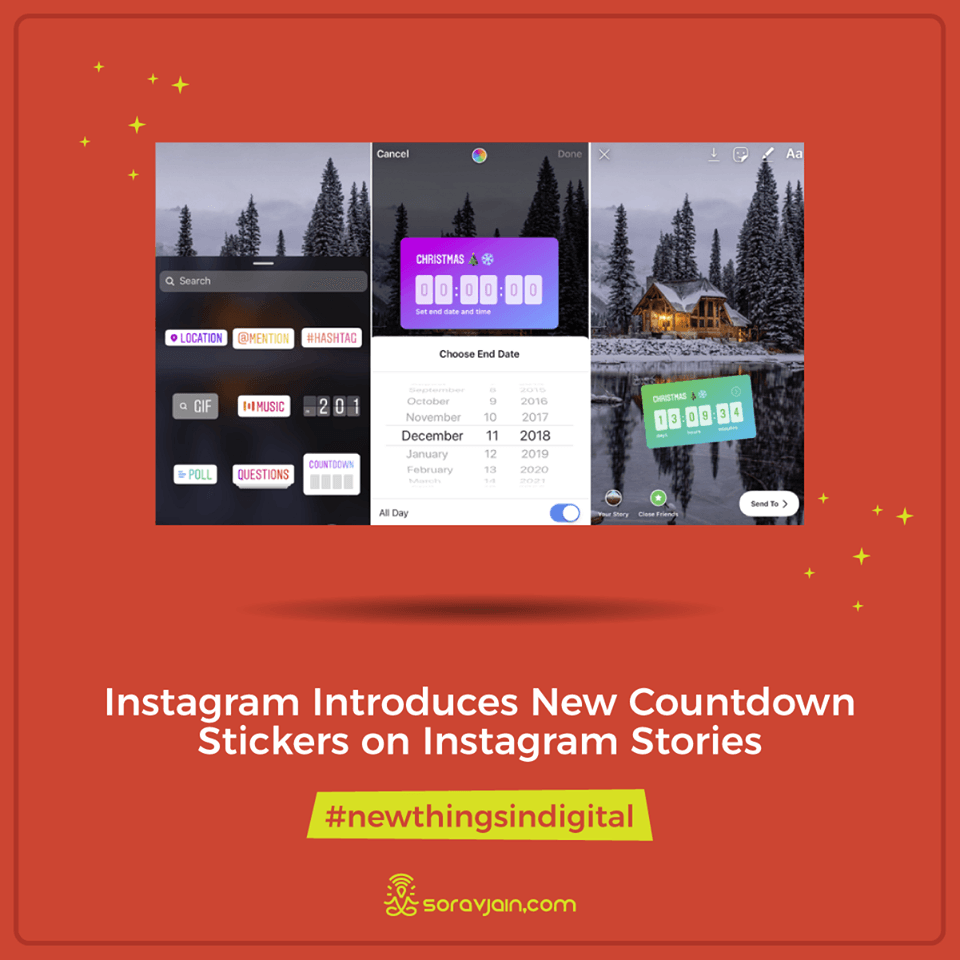 Instagram has added a new 'Countdown' sticker for Stories, which displays a timer for a chosen event. This is available on the stories sticker tray and you can change the color of this sticker, while setting the date & time. The real highlight of this update is, when a user taps on the sticker, they'll be given the option to either set a reminder for when the countdown ends, or to share the countdown with their followers.
#17 Instagram DMs Will Now Have Voice Messages Like WhatsApp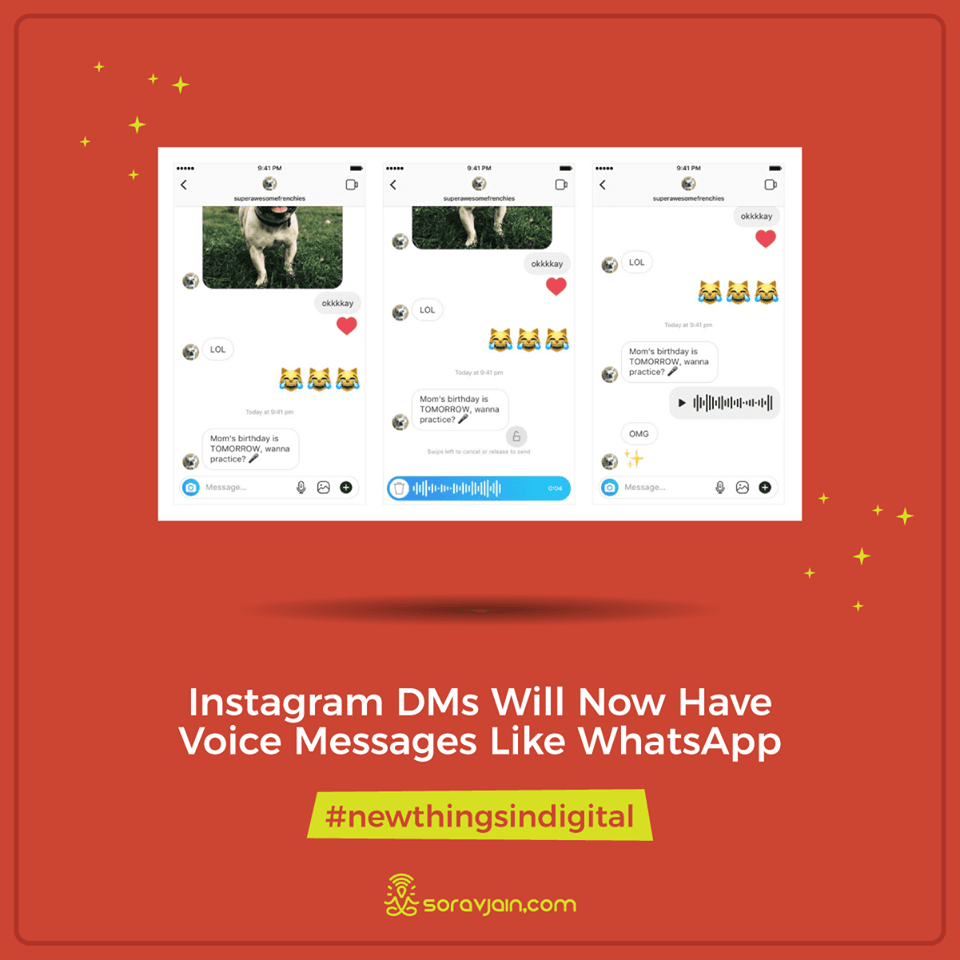 Instagram now lets you send voice messages to other users. To send a voice message on Instagram, just open an existing conversation or start a new conversation. Then, press and hold the microphone icon, and record your message.
#18 Facebook Brings Watch to Desktop
Facebook notes that 75 million people daily are spending at least one minute on Watch. It has now launched Facebook Watch on desktop.
#19 Facebook's Adding Search as an Ad Placement Option, Providing New Opportunities??
Facebook is 'running a small test' of ads in search results as it seeks new options to help offset the slowdown in overall revenue growth.
#20 Instagram Adds New Music Sharing Option Via Question Sticker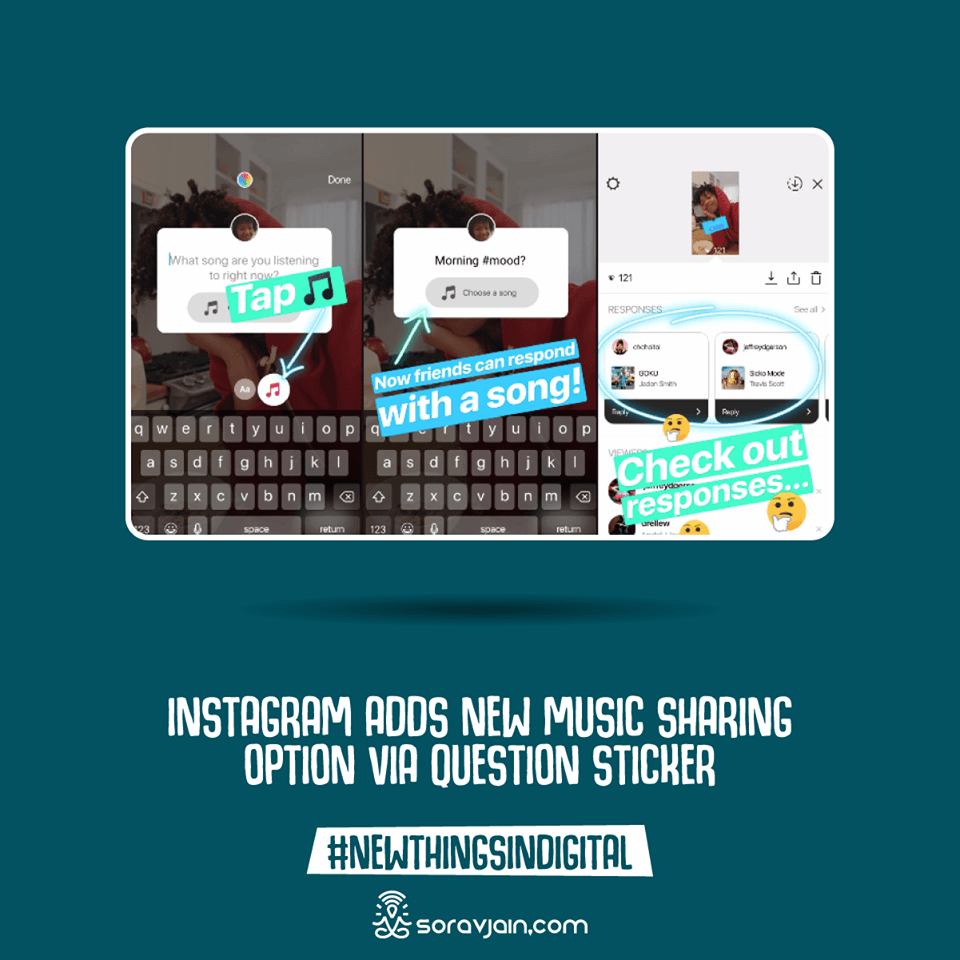 Users now can share songs with friends via the question sticker on Instagram stories. You can choose a song directly from the music library to share with others and tap the play button to listen to the songs. And when it is shared back in the story with an image or video, the music will play as a background
#21 Facebook Adds Boomerang And Selfie Mode Tools To Messenger
Facebook has added three new camera tools to Messenger, giving users more options to help share their festive celebrations – the Boomerang mode, the Selfie mode with blurred background to put the focus on the face and AR stickers
#22 Twitter Rolls Out 'Sparkle' Button To Switch Between Chronological And Algorithmic Feed
Twitter is now bringing it's new 'Sparkle' button to all users, which will enable everyone to easily opt out of the algorithm-defined feed and see the most recent tweets from those they follow first.
#23 3 Prospecting Features For Google Display Campaigns
Google discussed three features aimed at helping advertisers reach new customers with Display campaigns in a blog post Tuesday. Here's what you need to know. a) Dynamic prospecting with product feeds. b) Fine-tuned audience expansion. c) Auto-generated custom intent segments
#24 Bing Partner Programs Shifting to Calendar-year Qualification
Bing Ads is making a change to how it determines status in its Bing Partner Program, shifting it to a calendar-year evaluation. The change is scheduled to take place in January 2019. The program consists of three tiers – Elite, Select and Partner — and includes resellers, agencies and technology providers that meet certain spend and certification criteria.
#25 Snapchat Tries New AR Ads Enabling Users to Virtually Try on Latest Adidas Sneakers
Adidas has launched a new ad campaign on Snapchat which enables users to virtually try on the latest sneakers.
#26 Facebook Updates Life Events with New Features and Prominent Profile Placement
Facebook is updating its 'Life Events' listings with new, interactive features and a new section on your main profile page.
#27 Google Ads introduced Automatic Audience Targeting in Display
It helps you expand your reach to drive more conversions at the same average cost-per-acquisition (CPA).
#28 Google's Mobile-first Indexing Now Powers Over Half of Google's Search Results
Google announced Wednesday that over half of the pages shown in search results globally are from Google indexing that content using mobile-first indexing procedure.