February was a month where we saw many platforms testing and planning the features that they planned to roll out this year. From Instagram planning to add the Direct Message feature on Desktops, Facebook testing a new brand collaboration feature, Tik Tok testing native videos, to Instagram trying their new Donation Sticker, LinkedIn launching LinkedIn Live and Instagram trying to launch their own version of Pinterest; Here are new things in Digital in the month of February.
#1 Google adds voice input and spoken results to mobile web search
Now users will hear a spoken response on Android mobile web searches rather than simply get a set of "silent" results.
#2 Quora adds search-like keyword targeting, Auction Insights for advertisers
Keyword targeting offers the intent targeting of search and can be more granular than topic targeting.
#3 Instagram is Testing Quiz Stickers on Stories
Instagram looks to be close to launching a new 'Quiz' sticker for Instagram Stories, which would provide additional creative options for boosting engagement via your Stories efforts.
#4 WhatsApp is Testing a New 'Authentication' Feature to Open Messages
WhatsApp is about to add a new feature, only on iPhone at this point, which will allow the users to enable authentication before WhatsApp opens and shows messages. This is a similar idea to many banking apps, which require either TouchID or FaceID to allow access.
#5 Twitter Releases Image Editing Update for Desktop
Twitter has rolled out a new update which enables users to edit the images they upload on a desktop, including easy re-sizing and cropping tools, and the ability to zoom in on the image. This will come in handy for social media managers. The tools can be accessed by clicking on the paintbrush icon at the bottom right of the uploaded image.
#6 Facebook Rolling Out Message Unsend Option on Messenger for All Users
Facebook is now rolling out its 'unsend' message option in Messenger to all users, providing a way to retract previously sent Messenger communications within a 10-minute window.
#7 Twitter Will Soon Allow You Edit A Tweet Within 30 secs After Tweeting
Twitter will soon roll out an option where you can edit your tweet within 30 secs of tweeting.
#8 Facebook Page Admins Can Now Respond to Instagram Messages from Page Inbox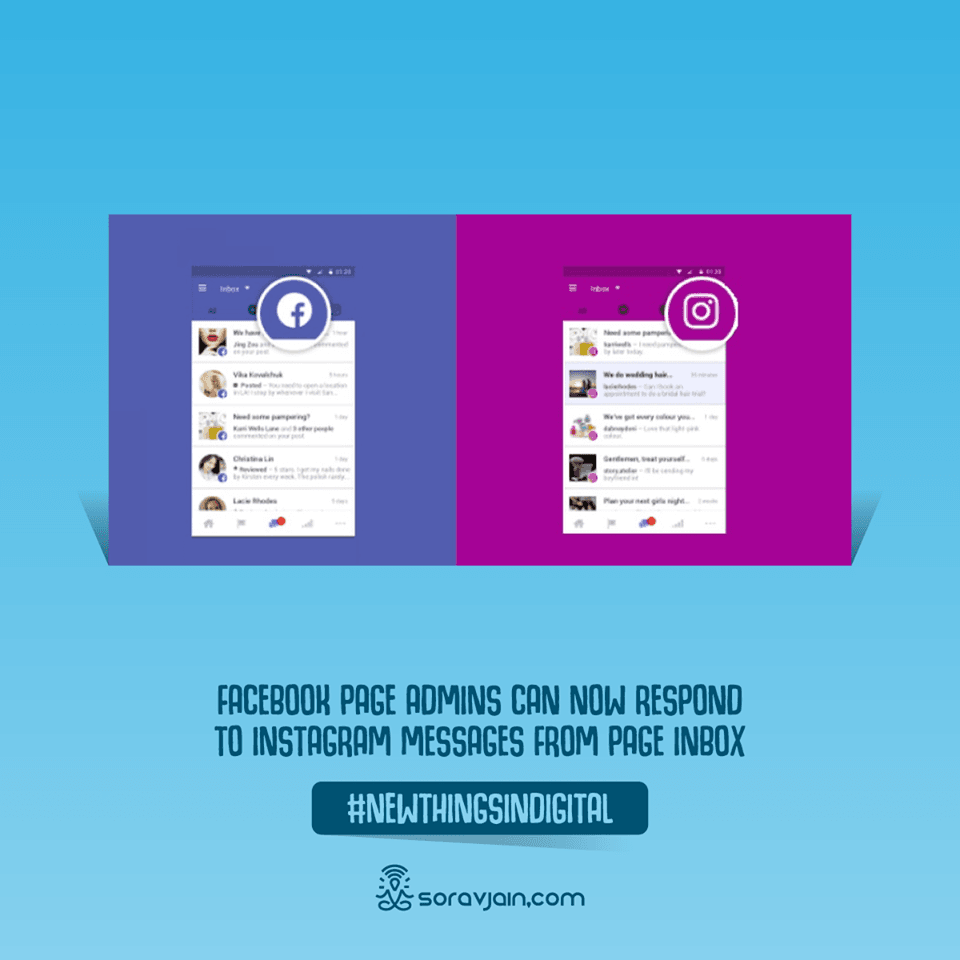 Facebook has quietly taken another step towards the unification of its messaging apps with the announcement that Facebook Page admins will now be able to respond to Instagram Direct Messages from their Facebook Page inbox.
#9 Instagram Rolls Out New IGTV Promotions in the Main Feed
A new form of IGTV promos will now be shown in your main Instagram feed whenever a profile you follow shares an IGTV video. The new promo option will give IGTV broadcasters a chance to share a clip from their latest contribution within the main feed – users can then tap through if they want to see more. While it may feel a little intrusive, it could have significant benefits for Instagram as it looks to encourage more IGTV usage.
#10 Google Launches New Chrome Extension to Alert Users of Hacked Passwords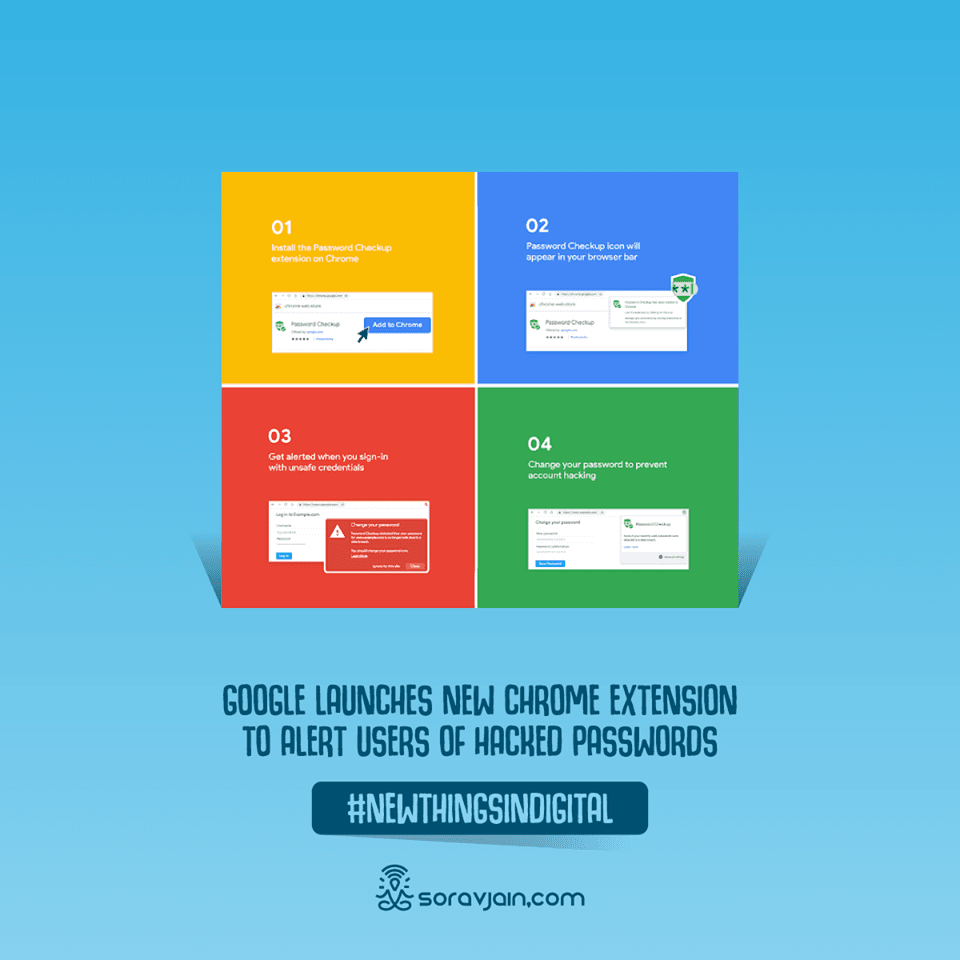 Introduction of The new Password Checkup Chrome extension. When you use a password online, will scan through the hacked databases and alert you if your password is listed.
#11 Google Search Console Goes Live With a New Consolidated View
Google made a preview of the consolidated data view live early, go check it out now.
#12 Bing is now allowing us to submit 10,000 URLs/Day to its search engine for crawling and indexing
Do you have new or updated content you want Bing to discover faster? Start using the new Bing URL Submission tool.
#13 LinkedIn Launches its Own Version of Live-Streaming Called 'LinkedIn Live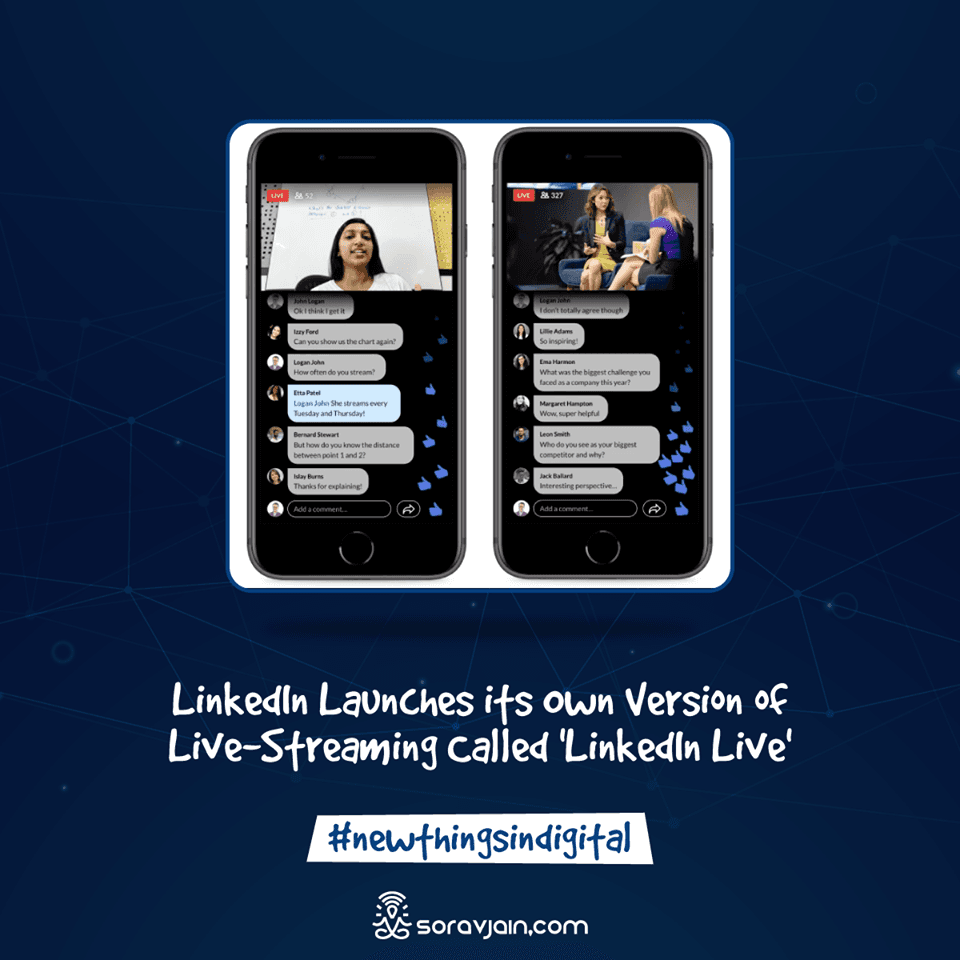 LinkedIn's new live video tool – called 'LinkedIn Live' – will provide another option for video content on the platform. LinkedIn Live will give regular members and businesses additional, immediate capacity to share from conferences, product announcements, conduct Q&As and more.
#14 Twitter's Search Icon Changed From Magnifying Glass To A Hash Symbol
Twitter has launched a couple of new features this week and one of them is changing the search icon from a magnifying glass to a hash symbol
#15 Instagram is Developing Direct Messages Option on Desktop
Amid discussion of Facebook's planned messaging merger, Instagram is now testing the capability for users to access their direct messages from the web version of its app.
#16 Instagram is Testing an Account Linking Feature to Simplify Multiple Account Management
Following its recent launch of multi-account posting, Instagram is now developing a new option to connect several accounts to a single log-in, enabling you to more easily manage your various Instagram accounts. The new option would give Instagram users a range of account management options, which would extend beyond simply being able to more easily manage additional, business-related accounts.
#17 Facebook is Testing A New Brand Collaboration Feature on Groups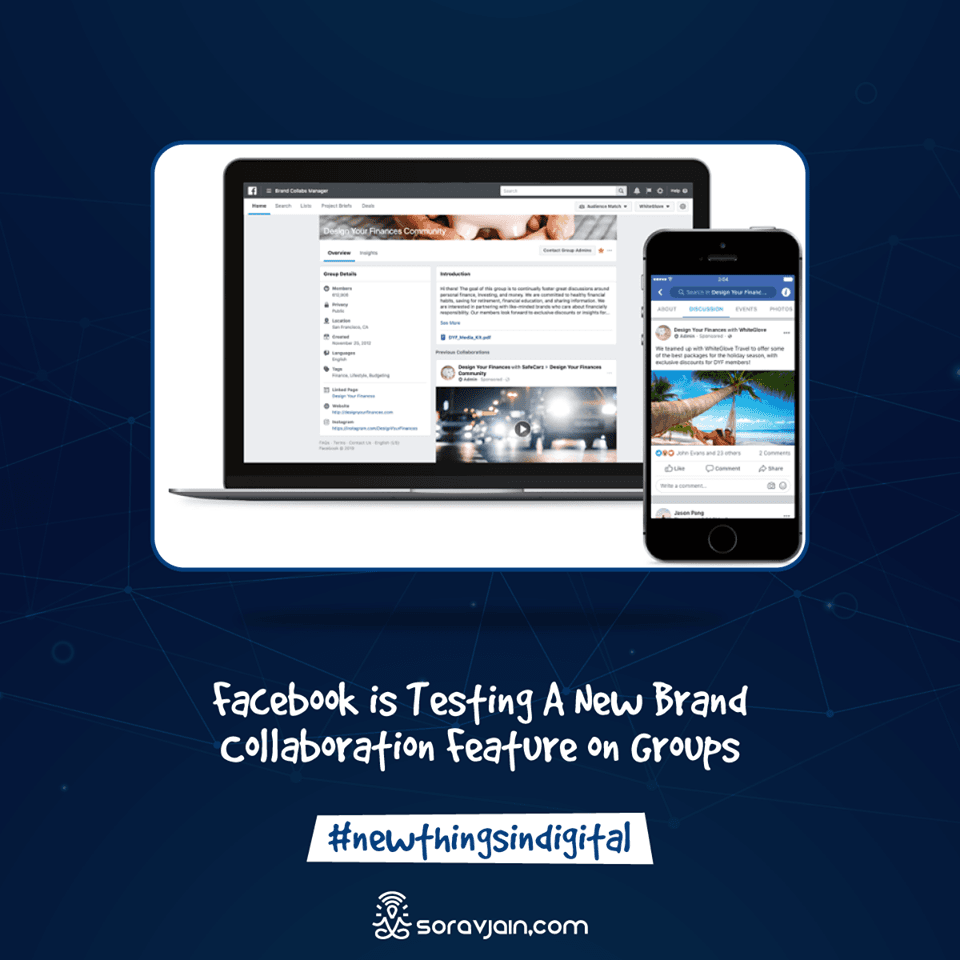 Facebook is looking to test a new brand collaboration options for groups, which will enable associated groups to offer relevant deals and/or partner with professionals for more specific industry insight and assistance.
#18 Product Card Buttons Pop up on desktop Google Search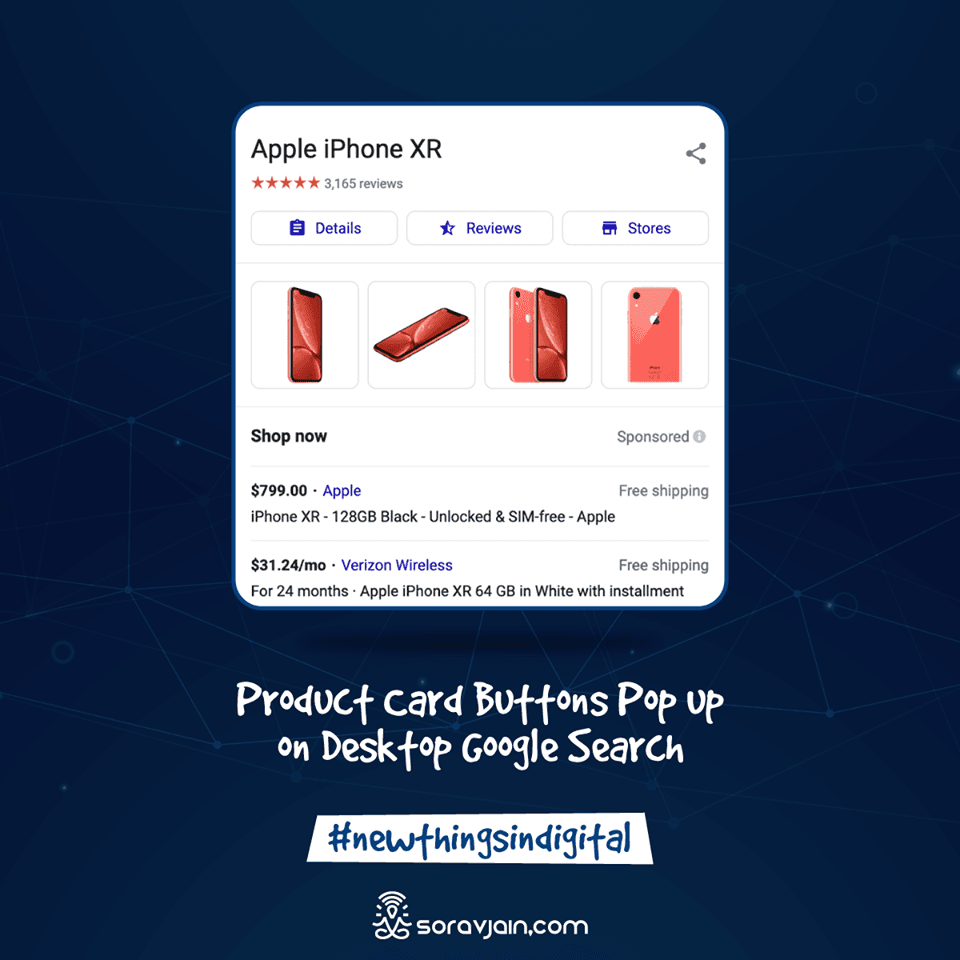 Google Shopping product panel adds for "details", "reviews" and "stores" options.
#19 New script to find the best text for new ads using an n-gram analysis
This script analyzes the performance of commonly found word sequences to deliver additional insights about historical ad performance
#20 Instagram is Working on New Updates for IGTV, Public Collections
After recently rolling out IGTV promos in the main feed, Instagram has now also launched a new IGTV layout, including improved search capacity, suggested channels and an updated profile layout.
#21 Instagram Tests 'Donation' Sticker in Stories
The Facebook-owned photo and messaging social app is reportedly testing a donation sticker on Stories as a fundraising tool for organizations and personal causes. Users can search and choose a nonprofit of their liking and when posted on their story, viewers will be able to click through to a donate page.
#22 TikTok tests native video ads that point to websites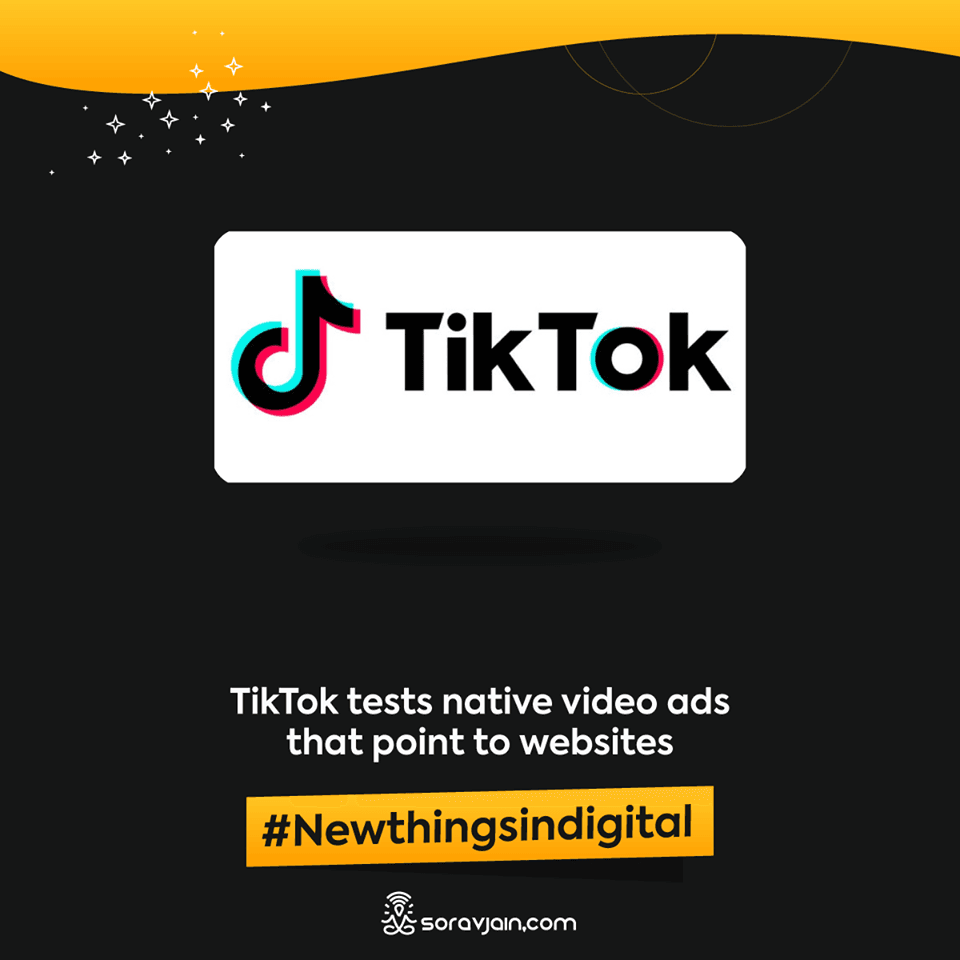 TikTok is testing sponsored videos that direct users of the video-sharing app to an advertiser's website. The video & music clip will be labeled 'Sponsored'.
#23 Instagram's new feature competes with Pinterest's Pin Boards by allowing users to create public albums
Instagram for Android app hints that the Facebook-owned photo-sharing service is working on a public "Collections" feature. With this feature, users can organize their favorite, saved Instagram posts into groups and share them with others.
Collection owners would even be able to even grant permission for other Instagram users to contribute to their public collections.
#24 Canva can now integrate with social media to import and edit pictures directly and also features a schedule option.
Canva now lets you publish, schedule and manage posts on social media with Canva Schedule.
#25 Google Will Let You Create Better Responsive Display Ads with the Ad Strength Scorecard
Creating relevant and helpful display ads is at the top of every advertiser's mind. Using the ad strength scorecard, you can ensure your responsive display ads are set up for success before they start to show.
Google Ads will check that you have the optimal number of unique headlines, images, and descriptions. To improve your ad strength, try taking the "Next steps" highlighted in the scorecard.
#26 Google Ads has Two Chart Types in the Report Editor
Google Ads has added 2 more new types of charts in the report editor.