2020 brought us quite a few surprises to the Digital World, and even the shortest month had quite a few updates in its kitty.
From TikTok's new interface to allow uploading from a desktop.
Instagram's latest list of 'Least Interacted with' and 'Most showed in Feed' to Google, allowing Google shopping ads on YouTube & Gmail and Snapchat's new ad unit.
The month of love had quite a few exciting updates.
Let's take a look at the complete list of  Digital marketing updates of the February month.
List of the top 30 latest digital marketing updates in February 2020
1. Google Search Console Removals Tool
Google has just launched a new tool within the new Google Search Console named the removals tool. This tool lets you temporarily block search results from your site, it shows reported via other Google public removal tools (i.e. Outdated content) and you can manage SafeSearch filtering in this tool.
2. Google Right Side Featured Snippet No Longer Deduplicated
Google has come through and has now stopped deduplicating the featured snippets that show up on the right side. That is until Google moves the right side featured snippets to the top left position. Google said they would do this temporarily until Google does move those featured snippets.
3. Twitter Rolls Out Conversation Threads on iOS
Twitter has finally rolled out an element of its 'conversational' feature update for iOS which will more clearly define replies from people you know to any given tweet.
4. Instagram Is Testing Emoji Reactions for Direct Messages
Instagram is reportedly also testing out quick emoji reactions for direct messages in the app.
5. Google is Working on Chatbots Which Can Engage in a More Genuine, Human Conversation
Google has shown a glimpse of the potential way forward, via a new bot system that it's developing, which can recognize significantly more patterns of conversation, and hold a discussion with you to an almost human degree.
6. Pinterest Adds New AR 'Try-On' Feature for Lipstick Shades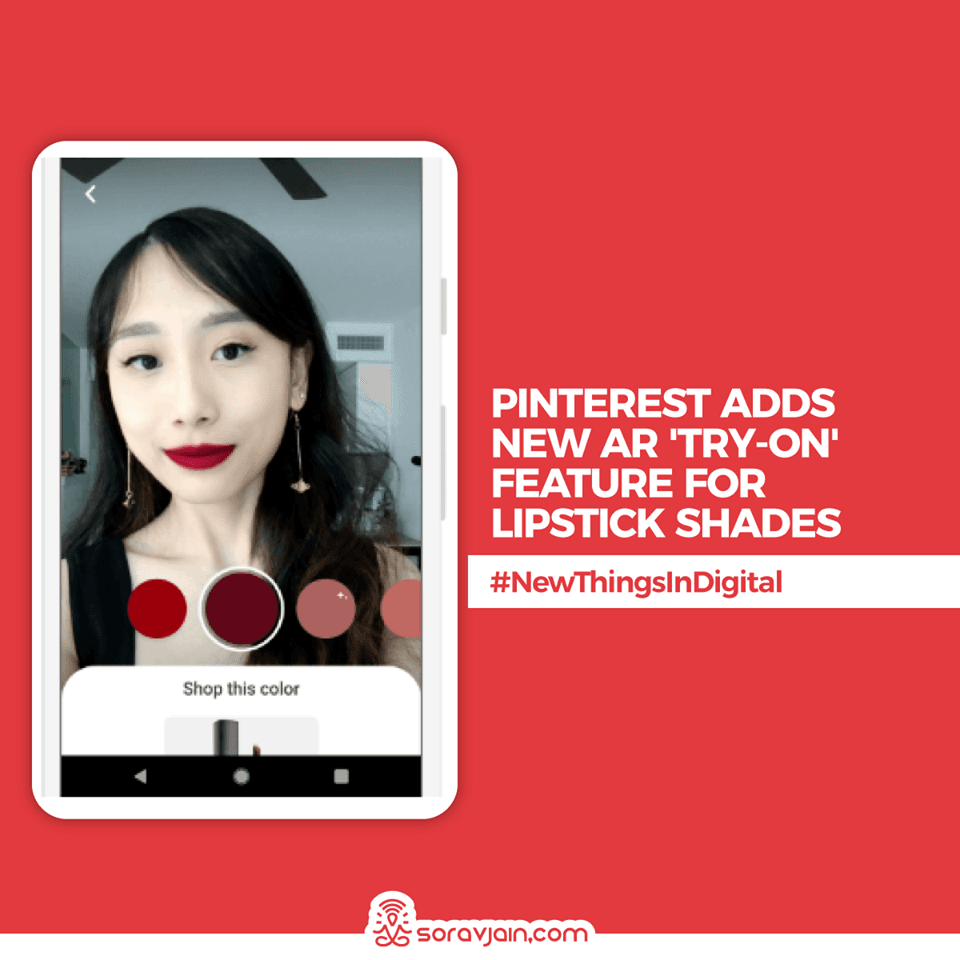 Pinterest is this week launching a new, augmented reality 'try on' feature which will enable users to get an idea of what certain lipstick shades might look like on their lips. The new process will add a 'Try it' button to selected lipstick Pins. Tap on it, and your phone will open the reverse-facing camera with a color shade slider along the bottom, which will then enable you to virtually see what you'll look like in each lipstick shade.
7. TikTok is Rolling Out a New 'Dark Mode' Option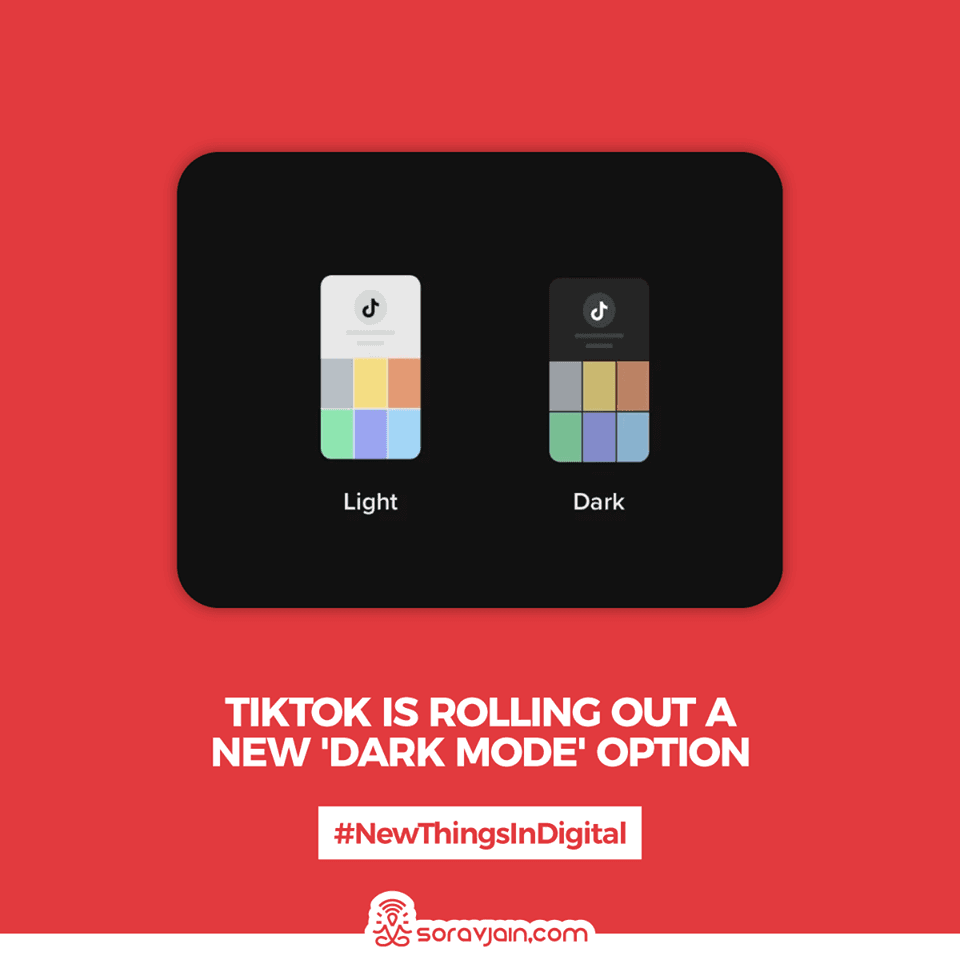 TikTok is also now jumping aboard the 'dark mode' train, with a new setting for low light situations now available to some users. the new dark mode option will either seek to match your device settings when you have dark mode activated, or you'll be able to manually switch to dark mode in your app settings.
8. Instagram is now testing a new tool for trimming Instagram Stories clips
Now you can edit, cut, and trim the videos you upload on Instagram Stories according to your convenience with the new Video Trimming feature for Instagram Stories. It will be functioning the same way as video editing tools are used in other features. Now throw away the third party snipping tools and use an in-built tool effectively.
9. TikTok now provides the option to upload content via Desktop
TikTok is now slowly moving from just an entertaining content creation app to a serious platform for Digital Marketers. In this rise, TikTok has released the option to upload content through desktops making it easy for Marketers to use the app for effectively.
10. Instagram adds the listing of 'Least Interacted With' and 'Most Shown in Feed' in the Following Tab
Have a list of people you want to unfollow but don't know who? Instagram has now launched 2 new lists, namely 'Least Interacted With' and 'Most Shown in Feed'. With this feature you can find out the list of profiles you rarely engage with, so you can unfollow, and a list of other people with whom you have interacted the most and towards whom you can divert your marketing strategies.
11. Instagram is all set to monetize IGTV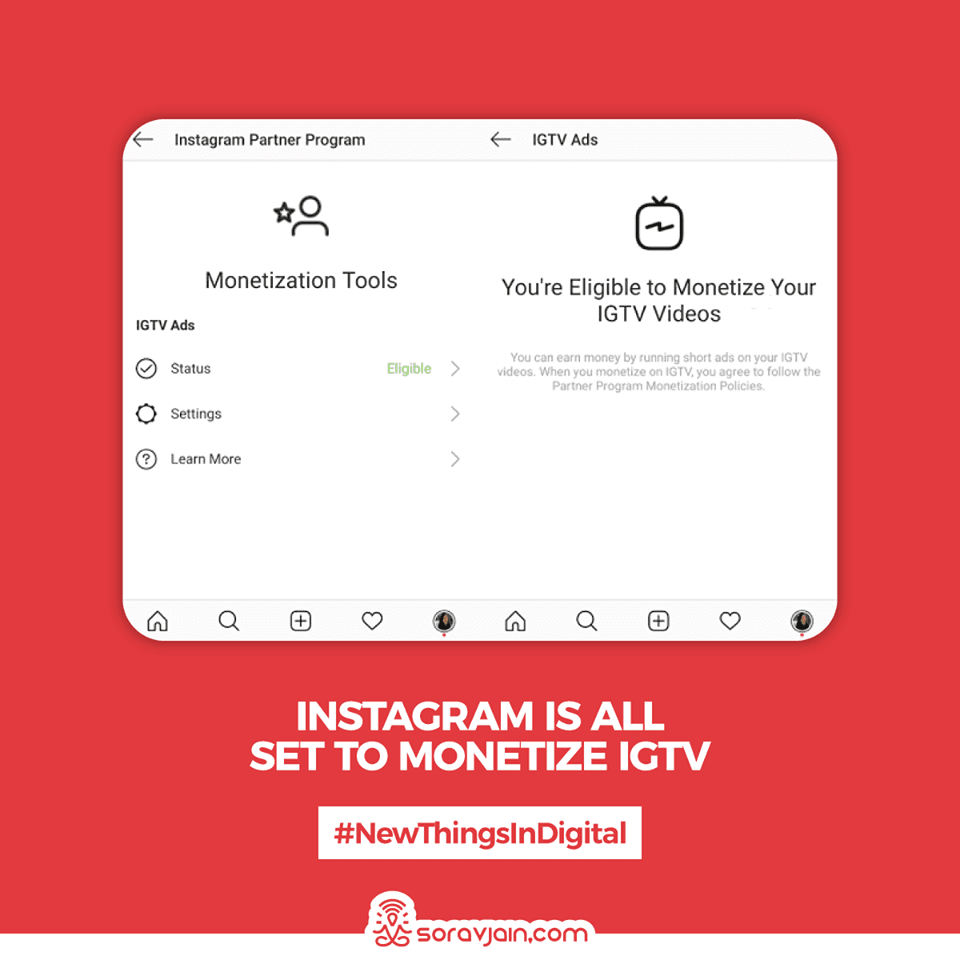 IGTV has been a low key player among video platform but has come out in flying colors in terms of a platform with a great organic reach. Instagram is not all set to monetize IGTV, which may change the fortune of IGTV on a whole new level.
12. Google Shopping ads on Gmail, Discover, YouTube
Google is opening up more inventory to standard Shopping campaigns. Product Shopping and Showcase Shopping ads will be eligible to show on Gmail — as well as YouTube and Discover feed — starting the week of March 4 when those campaigns have opted into the Display Network, Google announced last week
13. Google adds Siri Shortcuts to its iOS apps
Google has added Siri Shortcuts for its search, Gmail, Drive and YouTube apps on iOS, the company announced Thursday. Users can take actions within the corresponding Google app through Siri by saying trigger phrases, such as "search with Google."
As Google Maps turns 15 years old, the product is getting a slight overhaul with a new icon, new navigation tabs, and new features.
14. Google Maps Updated With New Icon & New Features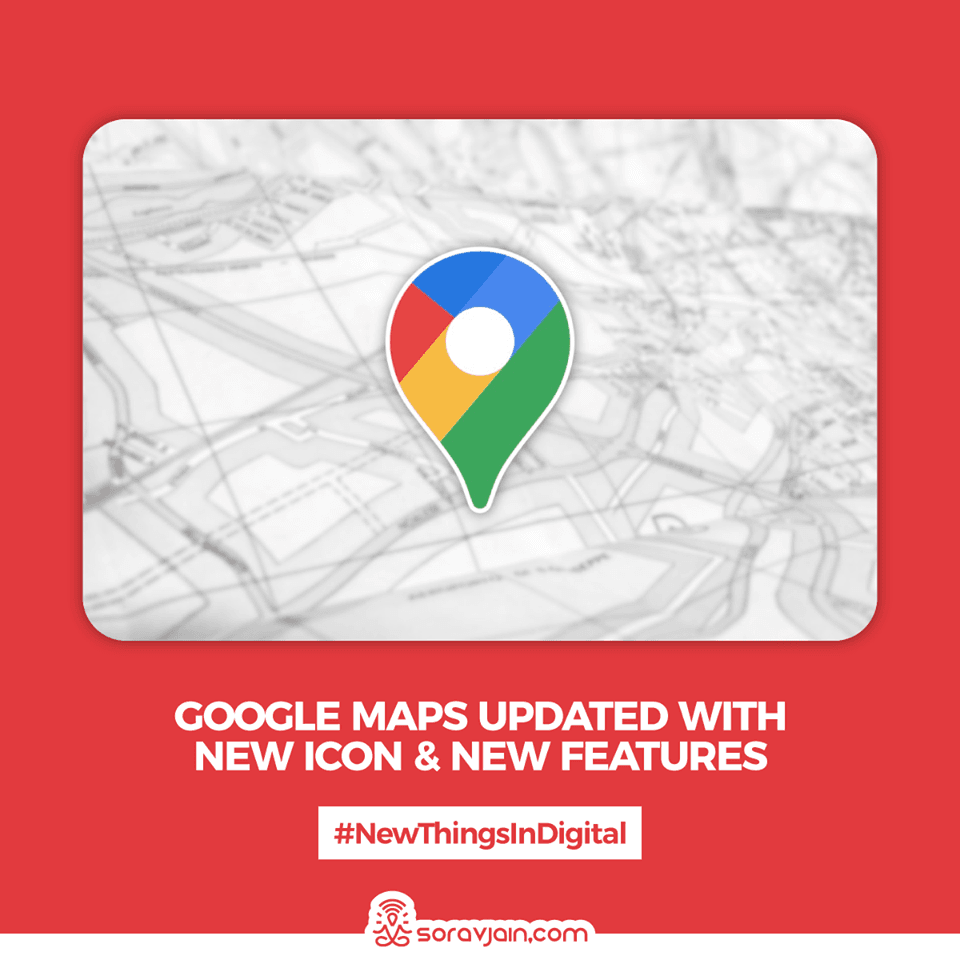 Starting today, the Google Maps app for iOS and Android will have new navigation tabs at the bottom of the screen. These include:
Explore: Quick access to information, ratings, reviews and more for nearby places.
Commute: Set up your daily commute to get real-time traffic updates, travel times, and suggestions for alternative routes.
Saved: View all of your saved spots in one convenient place,
Contribute: Quickly contribute to Google Maps by sharing local knowledge about roads, addresses, missing places, business reviews, and photos.
Updates: This tab includes a feed of trending, must-see spots from local experts and publishers.
15. Instagram Launches New Appeals & In-App Tracking Process for Disabled Accounts
Instagram has announced the launch of a new feature that will enable users to appeal to disabled account decisions in-app. When you enter your username and password, you'll see a prompt informing you that your account will be deleted, with 30 days to appeal the decision. You then have two options – 'Download Data' to get access to all your Instagram content, or 'Request Review'.
16. Google Search Console Adds New Reviews Snippet Reporting, Tools & Notifications
Google has launched new tools and reports within Google Search Console for review snippets in Google Search and Google Discover. If you have reviews on your snippets or local panels, these reports can help you debug issues, see how well those snippets are doing and more. Google is also sending email notifications of review snippet issues via Search Console.
17. Google Tests New Home Page Design
he new test has a few noticeable changes; the first is the blue background on the Google Search button, the blue (or white) font in the buttons and the final thing is the microphone button is outside of the search box.
18. Google Maps to Get a New Look And Features For Its 15th Birthday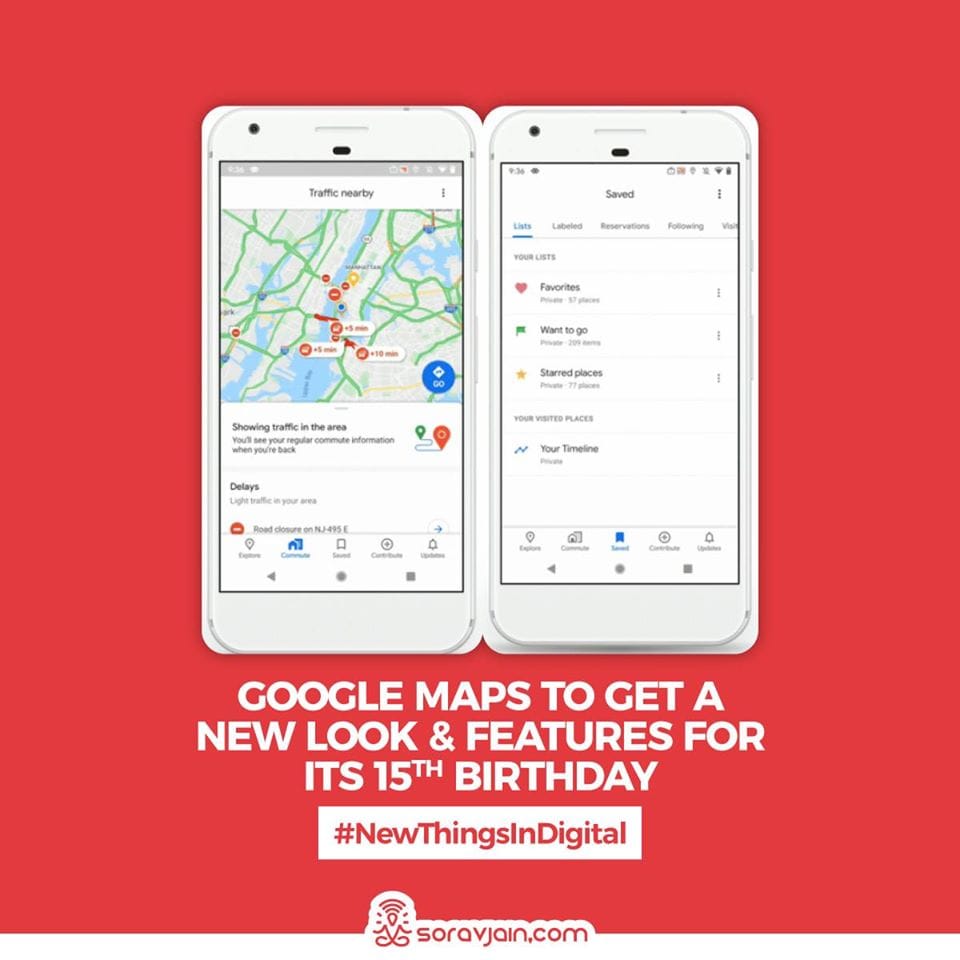 Starting today, you'll see an updated Google Maps app for Android and iOS that gives you everything you need at your fingertips with five easy-to-access tabs: Explore, Commute, Saved, Contribute and Updates.
19. Instagram Adds New Listings of 'Least Interacted With' and 'Most Shown in Feed' in Following Tab
Instagram has rolled out two new category listings within your 'Following' tab, which will enable you to see which accounts get the most visibility in your feed, and which you rarely engage with.
The listing of those you don't engage with essentially recommends people who you should unfollow, while the most present list will give users more control over their algorithm-defined feed. If you don't like any of the accounts you see, you can remove them, or unfollow them as well.
20. Instagram Is Testing a New Trimming Tool for Instagram Stories Clips
Instagram is working on a new video trimming feature for Instagram Stories, which would make it easier to edit and upload your Stories clips within the app.
21. Snapchat Is Testing a Major Redesign to Simplify In-App Navigation
Snapchat is testing out a major redesign which would expand the app from three to five definitively separated sections, and add a black navigation bar along the bottom of the screen.
22. YouTube Tests New 'Applause' Creator Donation Feature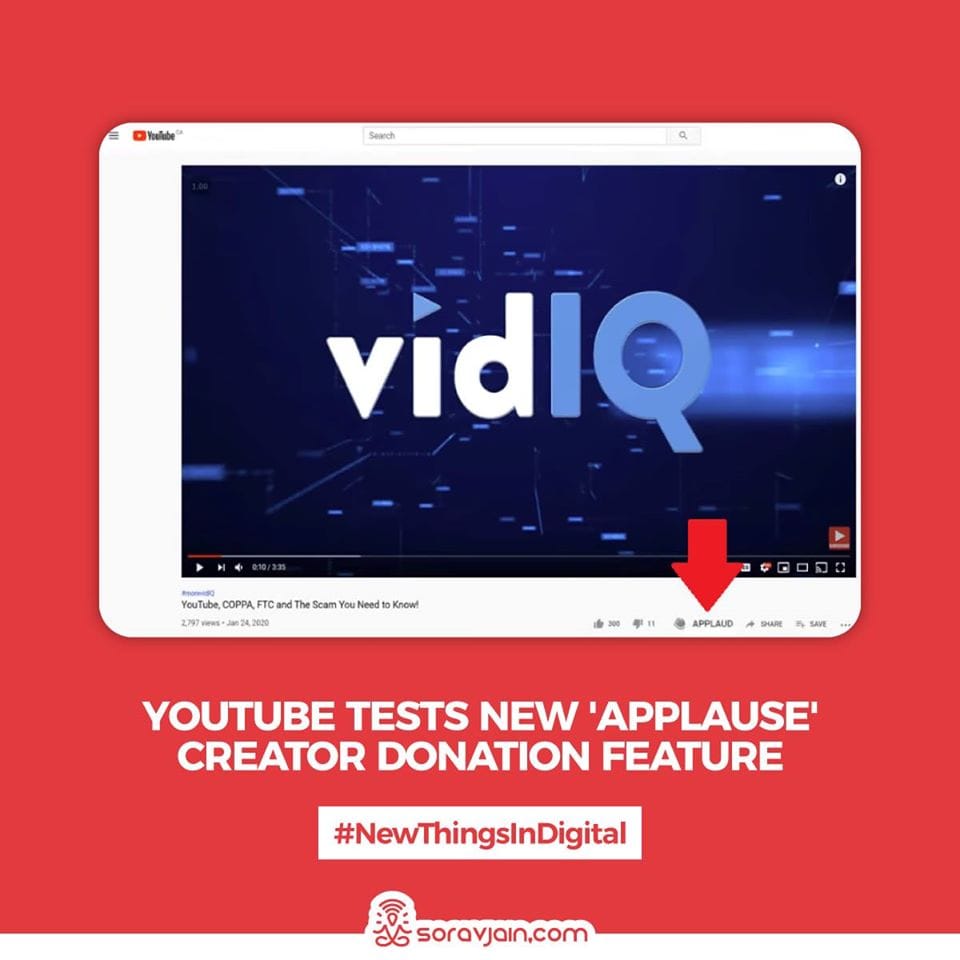 YouTube is testing out a new way for fans to donate money to their favorite creators, expanding on its Super Chat streamer donation system.
The new option, called 'Applause', would enable fans to purchase an applause animation, which they could then allocate to approved YouTube videos. When a viewer taps on 'Applaud', they essentially donate $2, with 70% of that going direct to the creator (YouTube takes a 30% cut).
23. Google adds new image license metadata for licensable image label
Google has launched a new structured data element for image license metadata that allows Google Images to show a licensable image label in the search results.
24. Twitter Makes it Easier to Append Tweets to Other Tweets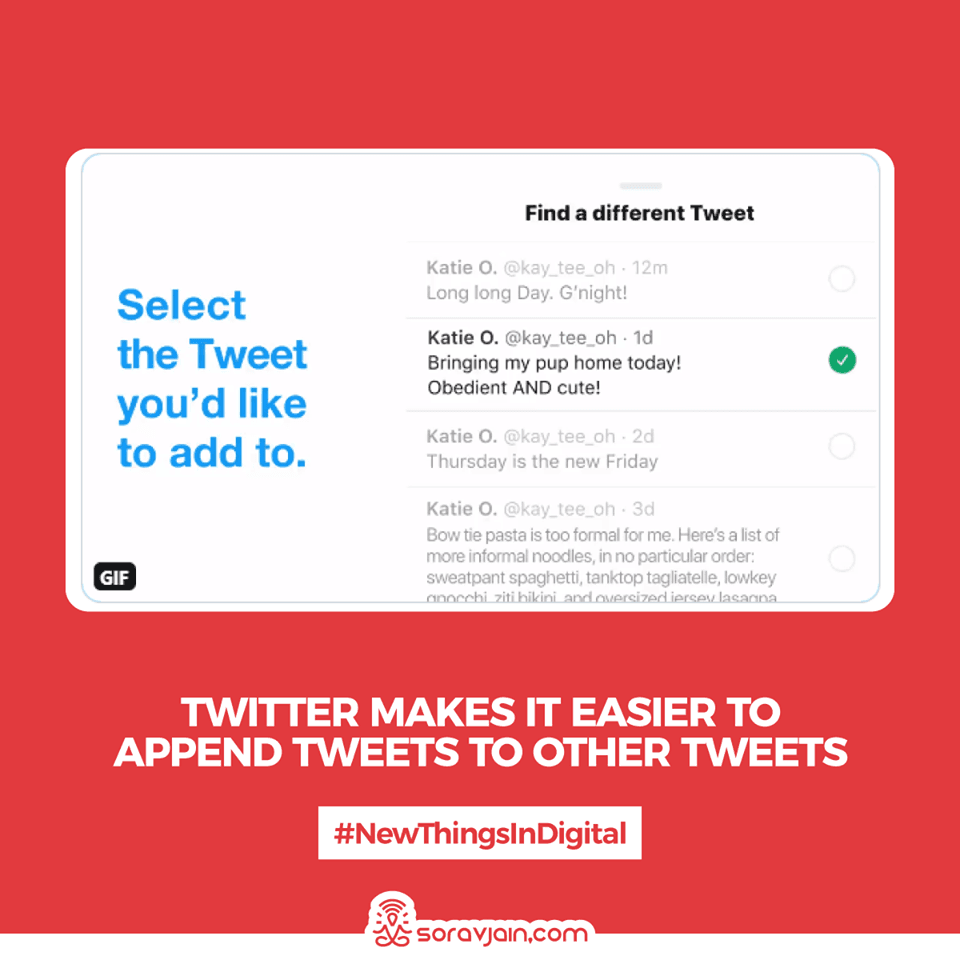 Twitter makes it easier to stitch tweet threads together by quickly adding a new tweet to an old tweet.
Now, users can continue tweet threads right from the compose menu. Previously, adding to a tweet thread meant searching for an old tweet and composing a reply to it.
25. Snapchat's New Ad Unit Prompts Users to Call or Text Businesses
Snapchat is launching a new ad unit that, rather than linking to a website, directs users toward calling or texting a business.
The new Swipe Up to Call ads work exactly as their title suggests. An ad is displayed while viewing Snapchat stories which prompt the user to swipe up on their screen.
26. Twitter's Testing a New Notification Tag on Identified Misinformation
Twitter is considering new labels for identified misinformation, with large tags on 'harmfully misleading' reports, and links to reference material to cross-check. In this version, disinformation or misleading information posted by public figures would be corrected directly beneath a tweet by fact-checkers and journalists who are verified on the platform and possibly by other users who would participate in a new "community reports" feature, which the demo claims is "like Wikipedia.
27. Facebook Tests New Format for Separate Facebook Stories Discovery Page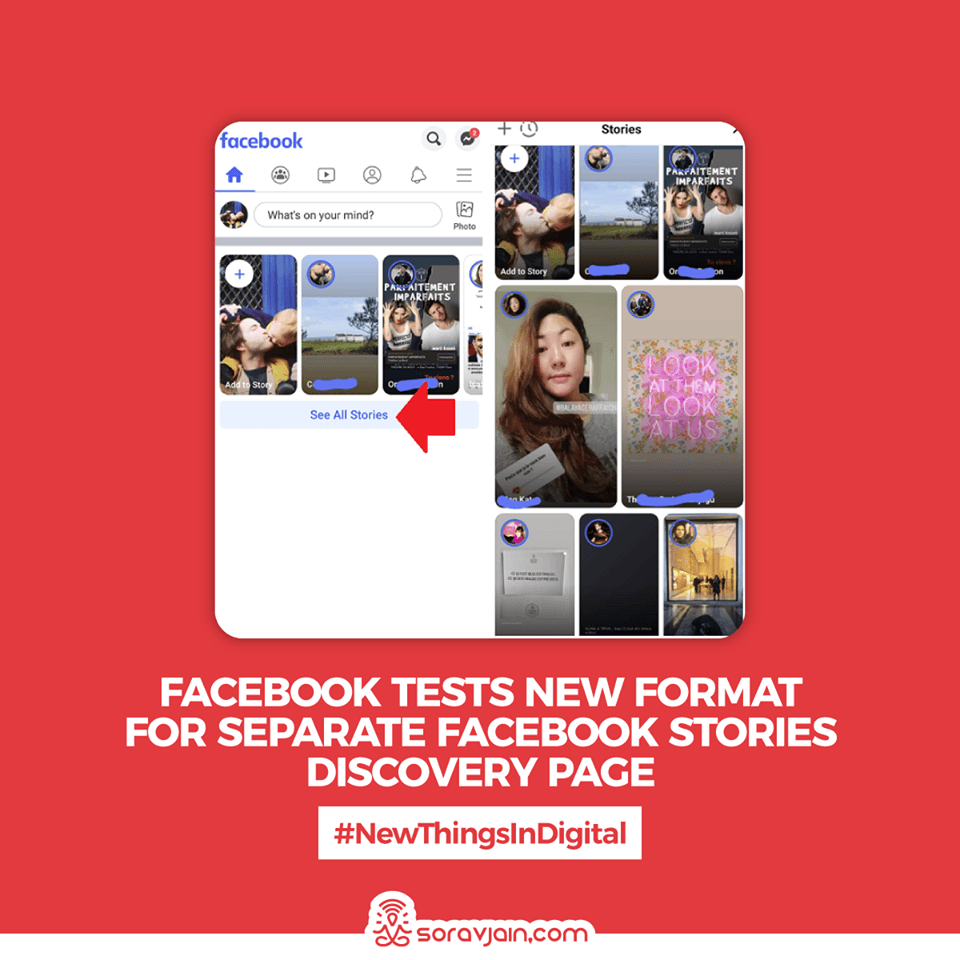 Facebook is testing out a new format for its separate Stories discovery page, which you can access by tapping on the 'See All Stories' prompt underneath the main Facebook Stories bar.
28. TikTok Tests Direct Website Links on Profiles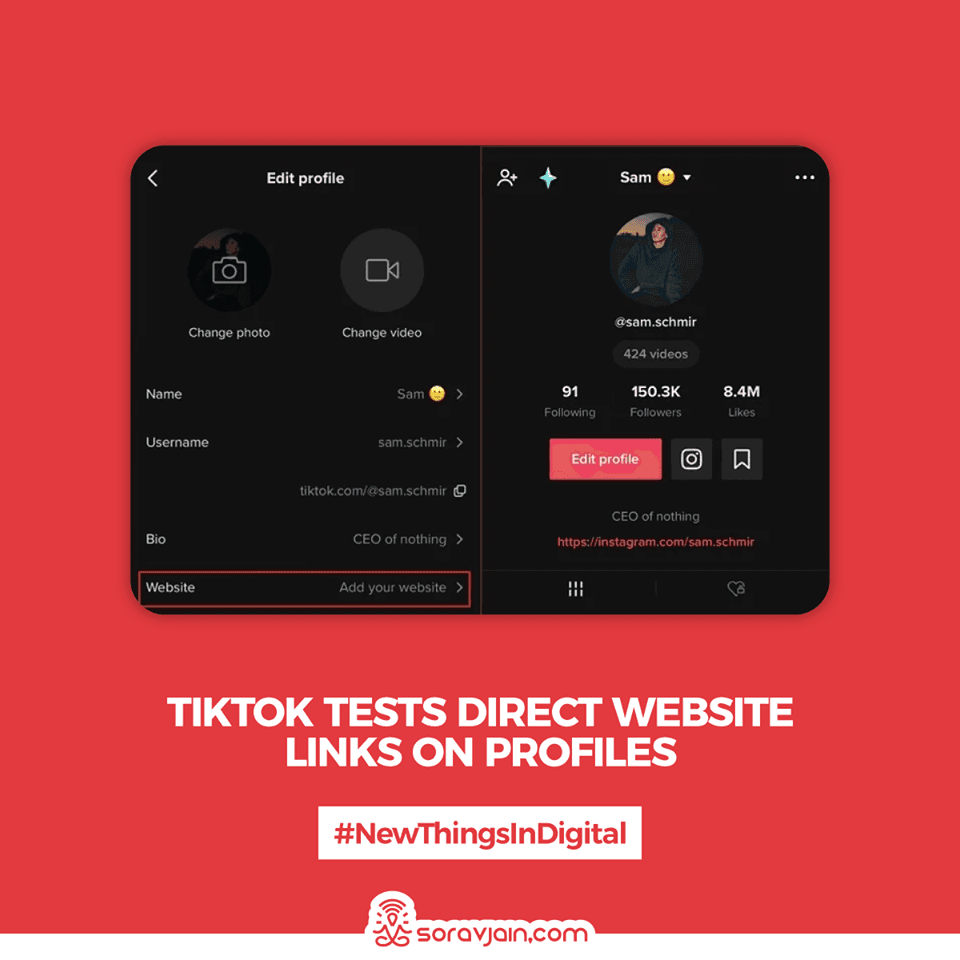 TikTok is reportedly looking to add a new URL field into its profile bios, which would provide a means to drive traffic back to your website direct from the app.
29. LinkedIn's Shutting Down its Sales Navigator Gmail Extension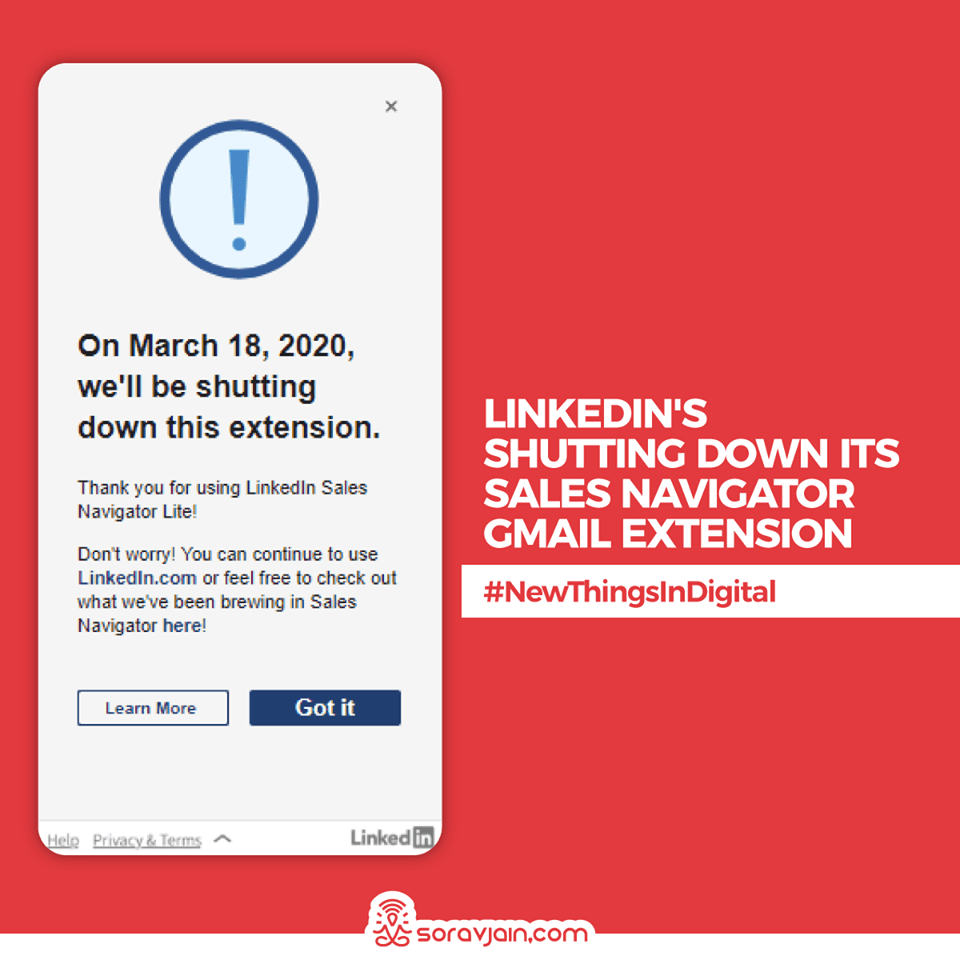 LinkedIn is shutting down its handy Sales Navigator for Gmail extension, which provides LinkedIn bio info for anyone who gets in contact with you (and has used the same email address for their LinkedIn profile).
The extension, which was originally called 'Rapportive', has been a staple of many social media markers' toolkits for years, giving you a quick glimpse of who each email contact is, while also confirming if they're legit, based on their LinkedIn profile.
30. Facebook Launches New Creator Studio Mobile App
Facebook is launching the mobile version of its Creator Studio tool, with a separate Creator Studio app to help better manage your Facebook Pages on the go.