In these troubled times, people have taken to the comforts of their home, and digital activity has grown like crazy.
So it was only evident that all the major platforms bring about changed to cater to the needs of the new temporary demographics of people who were at home all the time.
From Instagram's new 'Stay at Home' sticker, WhatsApp's WHO chatbot to Facebook expanding its ban policies on anything that seeking to capitalize on the fears of COVID19, Brands have has a lot to offer this month.
Let's quickly glance at the New Things In digital Marketing space in the month of March.
List of the top 35 latest digital marketing updates in March 2020
1. Google Discourages Repetitive Use of FAQ Structured Data Markup
Google updated its guidelines for the use of FAQ structured data with recommendations regarding repetitive content.
The following line has been added to Google's developer documentation for FAQ structured data:
"If you have FAQ content that is repetitive on your site (meaning, the same question and answer appear on multiple pages on your site), mark up only one instance of that FAQ for your entire site."
2. Amazon Sponsored Product Ads Are Rising in Price
Prices for Sponsored Product ads, Amazon's most popular ad product, are continuing to go up according to a new report.
The report from eMarketer contains data from multiple firms that manage clients who buy Amazon ads.
3. LinkedIn Will Soon Get An Instagram-Like Stories Feature
LinkedIn confirmed that it would soon be following Instagram, Facebook, and Snapchat by adding its own stories feature.
Pete Davies, head of content products at LinkedIn, informed the community that stories are currently being tested to spark more conversation on the network.
4. Facebook Launches New Creator Studio Mobile App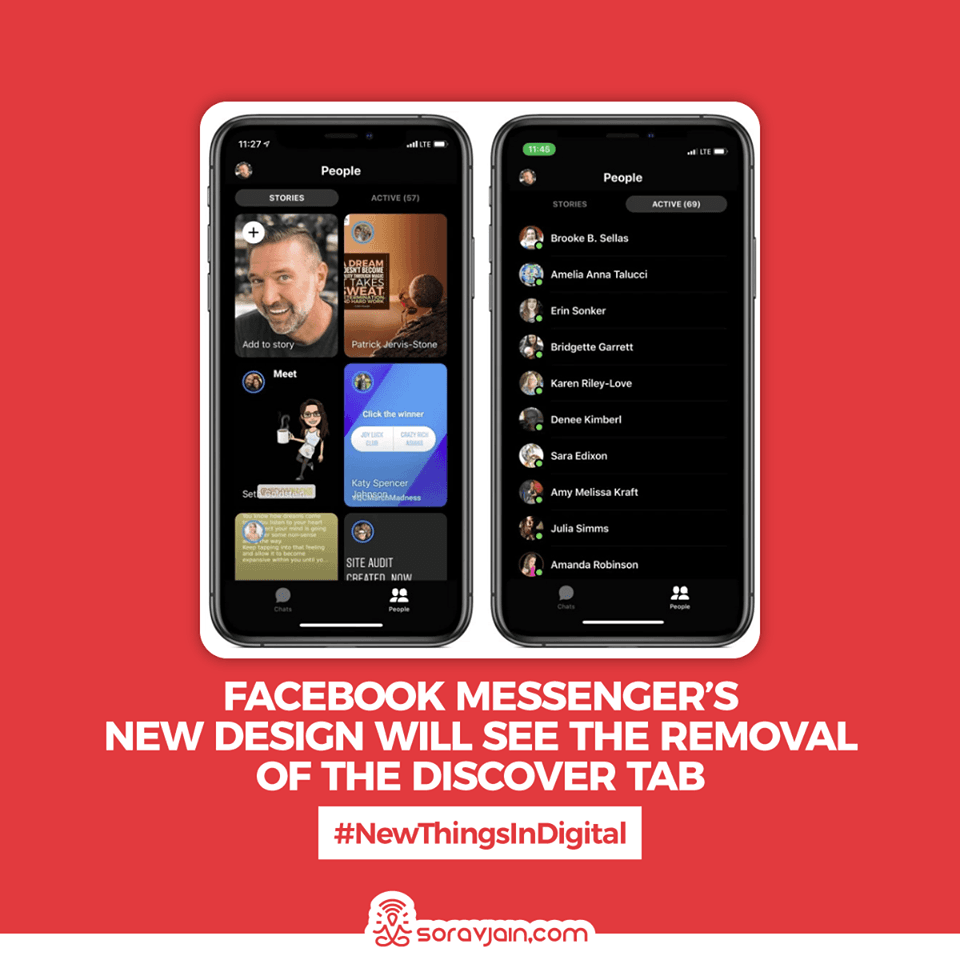 This week, Facebook launched a new, mobile version of its Creator Studio tool, with a separate Creator Studio app to help better manage your Facebook Pages on the go.
You will be able to manage and edit Page posts, view performance analytics and respond to messages – with the added capacity to manage multiple Facebook Pages through the app.
5. Facebook Messenger's New Design Will See The Removal of the Discover Tab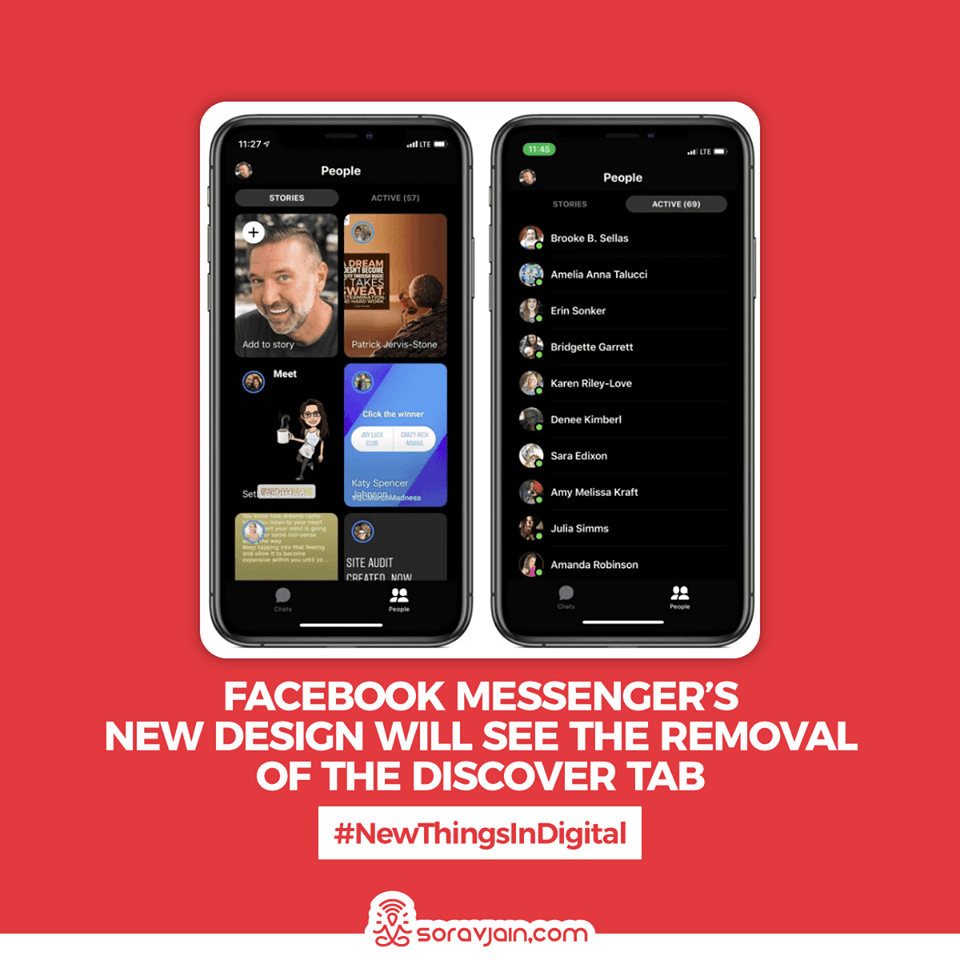 Facebook is rolling out an updated layout for Messenger which eliminates the 'Discover' tab, taking it down to simply 'Chats' and 'People' as your in-app navigation options.
6. Facebook Adds New Option to Create 3D Photos From Any 2D Image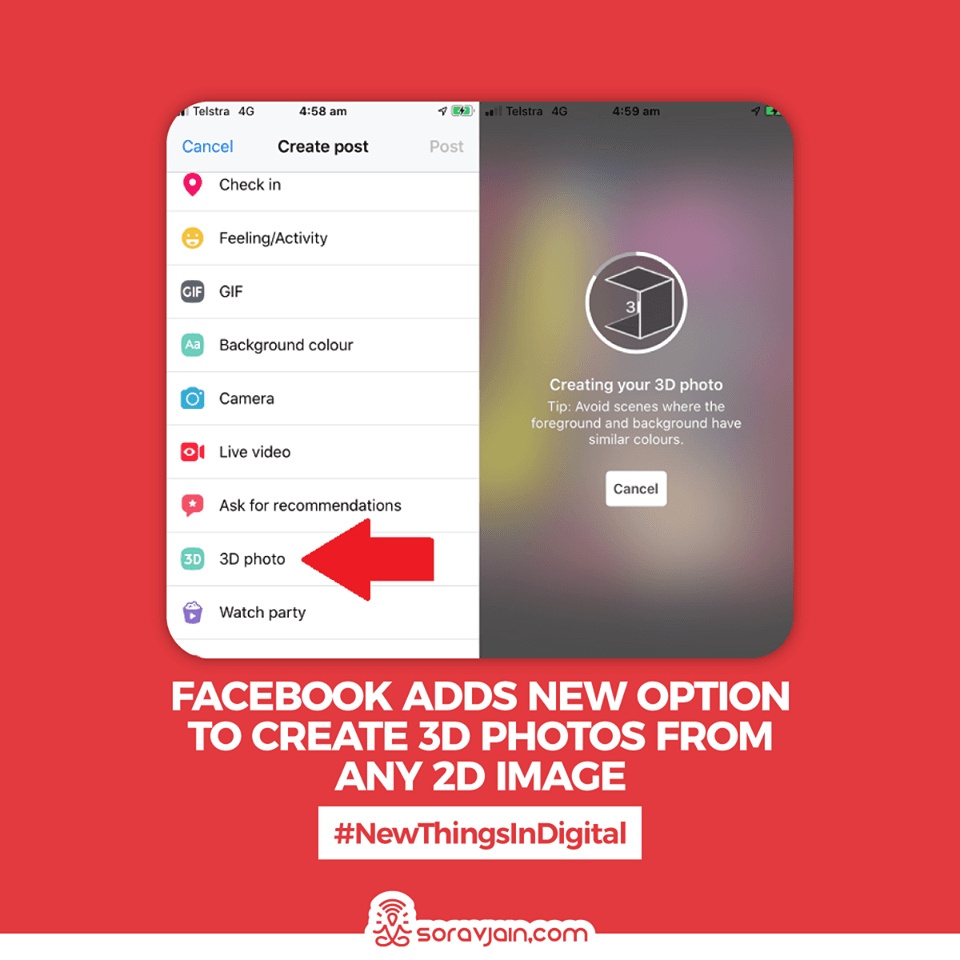 Facebook has added a new element to its 3D photos option, with its system now able to simulate depth in any image, enabling you to convert any static picture into a 3D post.
First, update your Facebook app to the latest version. After that, tap on 'What's on Your Mind?' post creation prompt at the top of your News Feed and scroll through the post options below. Click on '3D photo' option, and it will take you through to your camera roll where you can select an image. Select whichever image you want, and Facebook will translate it into 3D.
7. LinkedIn To Soon Launch Stories
LinkedIn has this week confirmed that it's working on its own version of Stories which will be rolled out to all users soon. Stories format is great for sharing key moments from work events; the full-screen narrative style makes it easy to share tips and tricks.
8. Google to switch completely over to mobile-first indexing by September 2020
Google has announced that by September 2020, all sites will be crawled and indexed by Google using mobile-first indexing. We reported early that this would happen by end-of-year, but this blog post from Google says this change will occur by September.
9. Google Ads significantly streamlines attribution reporting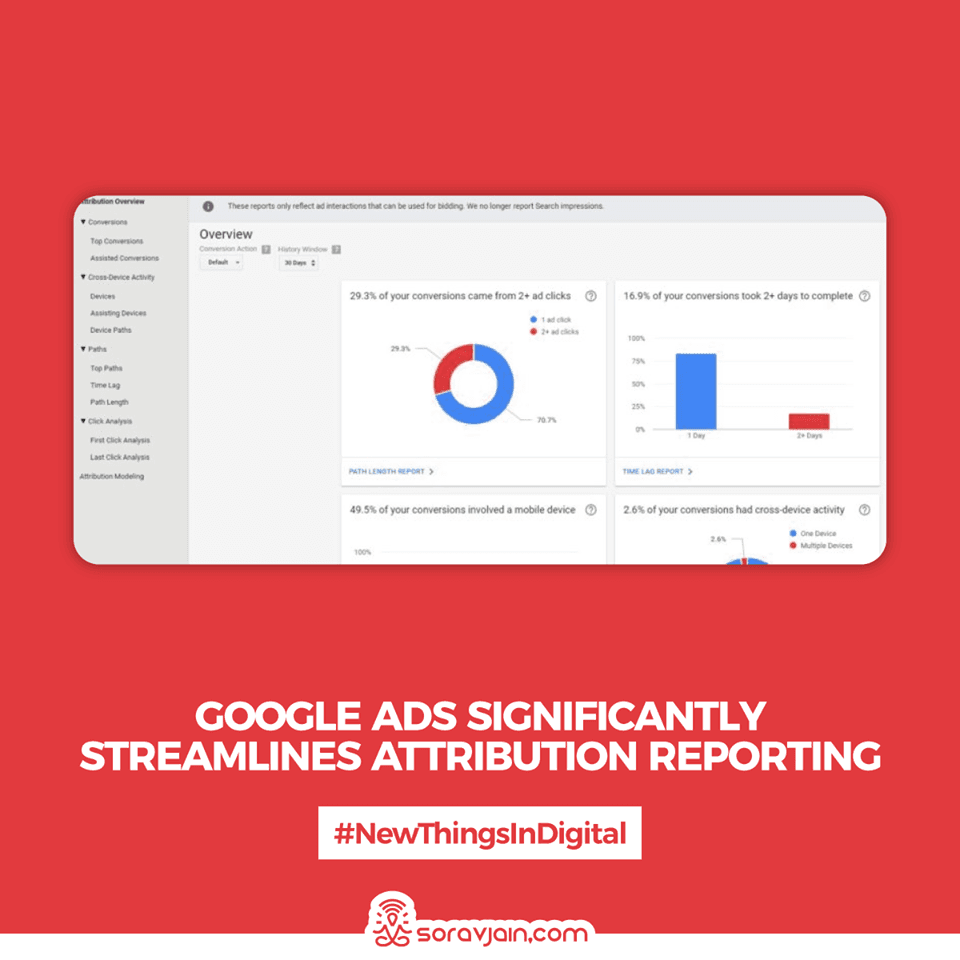 Attribution reporting in Google Ads is getting an overhaul. The name is also changing from Search attribution to simply Attribution, Google announced Thursday. The update significantly streamlines the reporting.
10. Stories Are Coming to Twitter with 'Fleets'
Twitter has announced its own variation on Stories, which it's calling 'Fleets'. Users with the Fleets available will see a new, rounded profile icon at the top of their Twitter feed, as you can see in the first image above. If your connections have posted Fleets, they'll appear in their own round bubbles, which is very similar to the common Stories format on Instagram, Facebook, Snapchat, etc.
11. Instagram Is Testing a New Video Response Option for IGTV
Instagram appears to be trying to add in a TikTok-style video response option for IGTV, with a new 'Video Reactions' option in testing that would enable IGTV creators to allow viewers to respond to their content with videos of their own.
12. TikTok Adds New Analytics Element to Creator Marketplace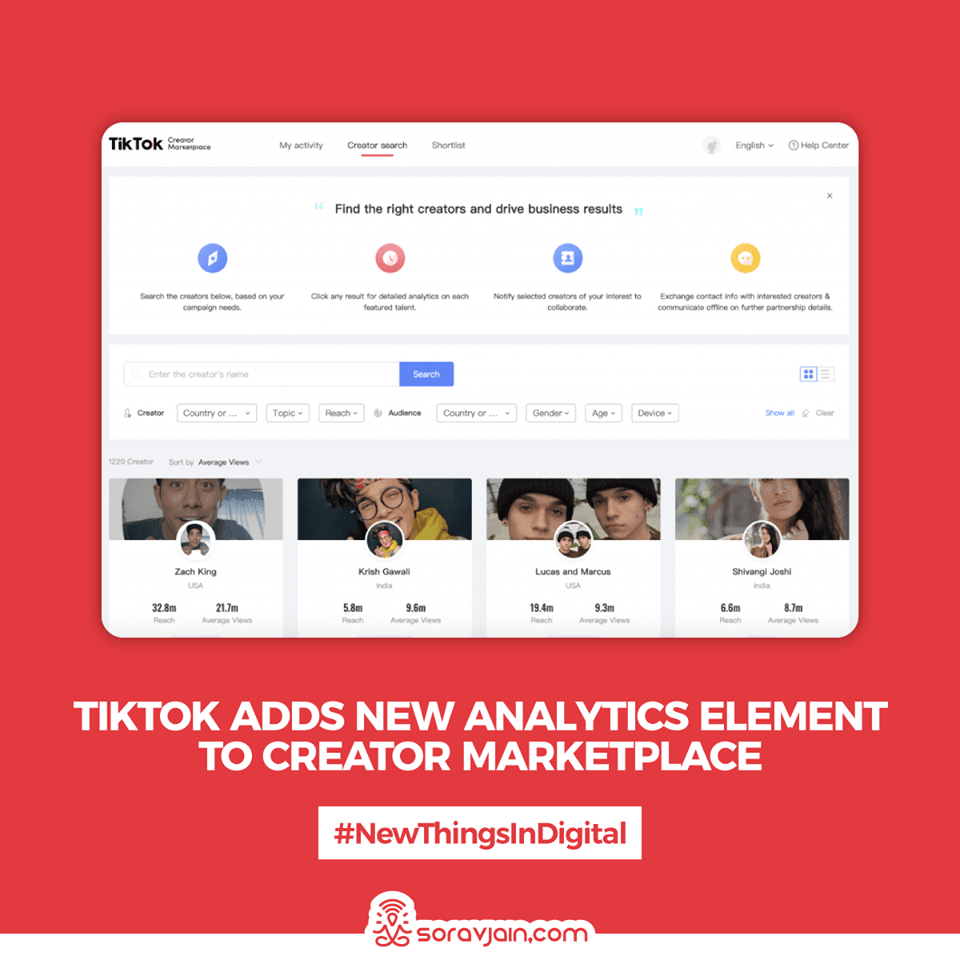 TikTok is rolling out some new analytics tools in its Creator Marketplace app, including real-time insights into influencer campaign views, engagement rates, engaged audience demographics and more.
13. Facebook Dark Mode is Getting Closer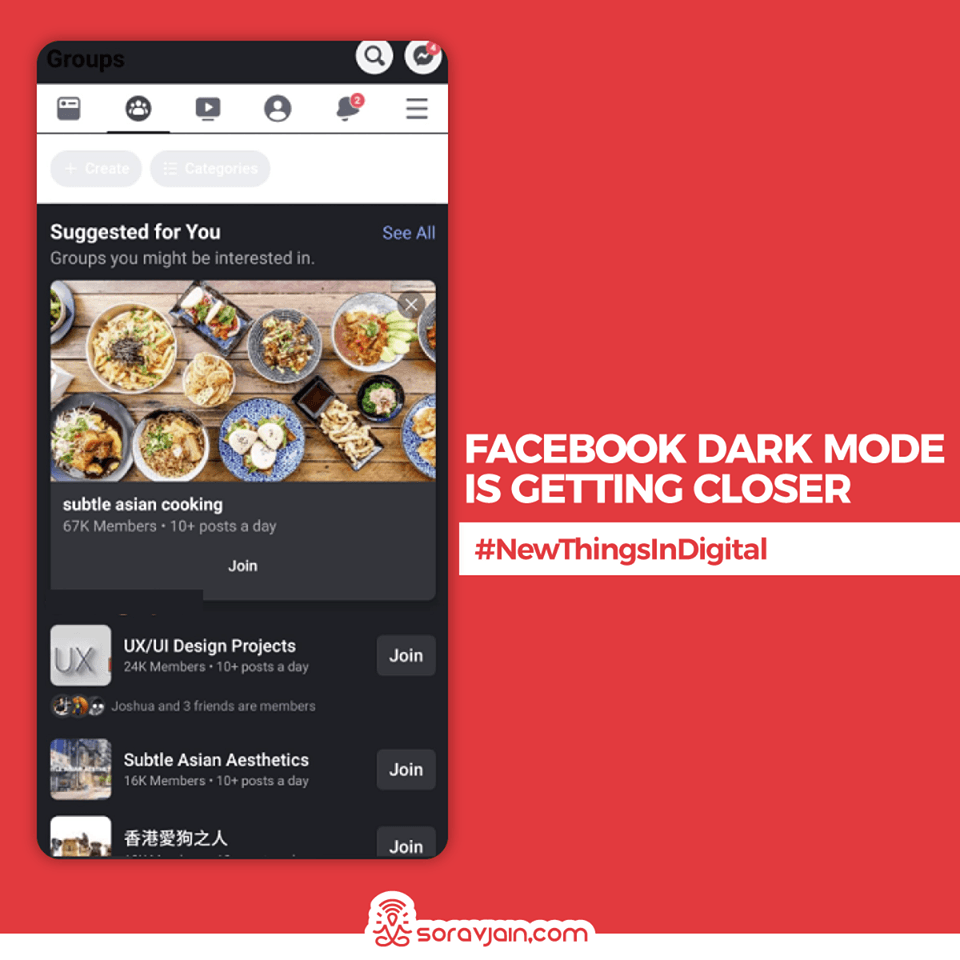 Facebook app is now testing its very own version of 'dark mode'.
14. Instagram Adds New Processes to Help Users Find Accurate Updates on the Coronavirus Outbreak
Following the latest announcements around coronavirus-related content measures, Instagram is working to remove "known harmful misinformation related to COVID-19", while it's also now highlighting links to the World Health Organization (WHO), the Center for Disease Control and Prevention (CDC), and local health authorities whenever someone taps on a hashtag related to COVID-19. Instagram is also fact-checking potentially misleading posts, blocking and restricting hashtags which are being used to spread misinformation, and is aligned with Facebook's ban on any ads seeking to exploit the situation.
15. Google Ads Now Prevents Advertising Face Masks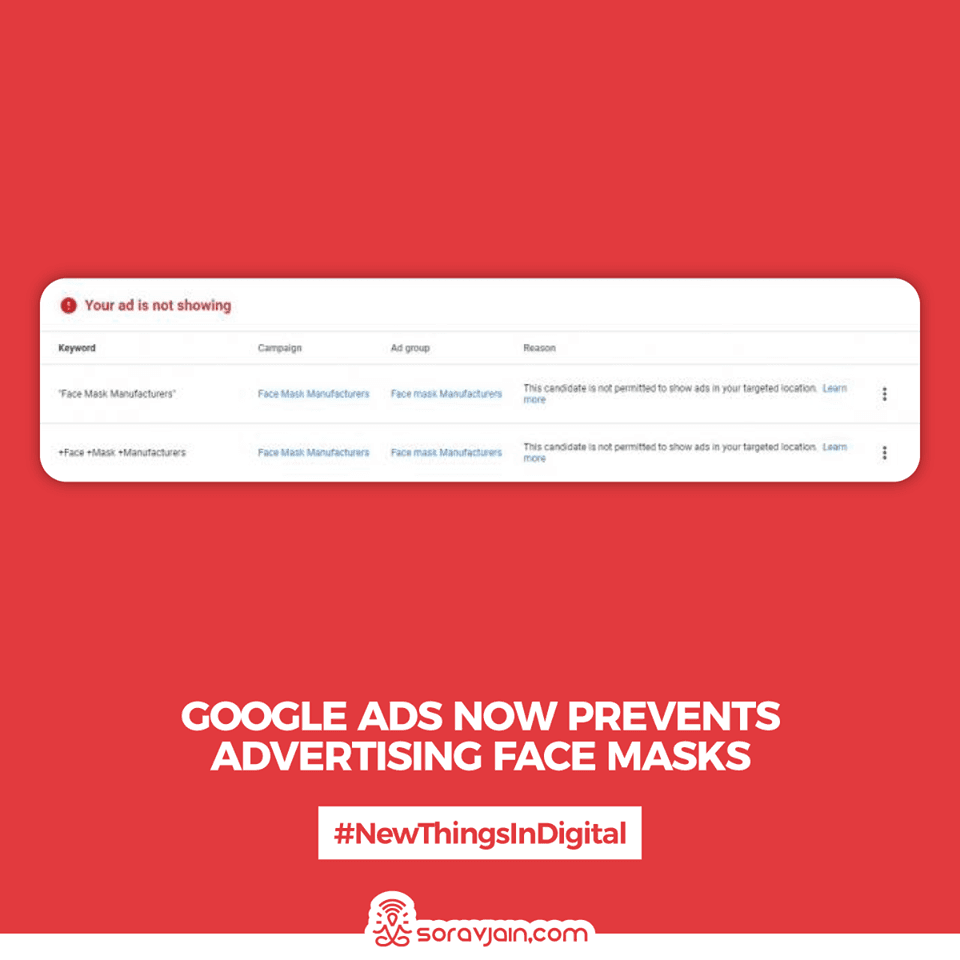 Google is now not allowing its advertisers to bid and place ads on face mask related keywords. "Since January, we have blocked hundreds and thousands of ads for misleading coronavirus-related products or services. Out of an abundance of caution, we have decided to ban all medical face mask ads temporarily. We're actively monitoring the situation and will continue to take action as needed to protect users", says a Google spokesperson
16. Google Ads Business Operations Verification Program Starting This Month
In March 2020, Google will introduce a new Business Operations verification program." Basically, if you are asked to verify your business, and you do not within 30-days, Google Ads may place restrictions on the advertiser's ads serving. Advertisers may be asked to provide information about their business operations as part of a new verification program. This includes, but is not limited to, their business model, services offered by the advertiser, and their relationships with advertised brands or third parties.
17. Instagram Adds New Information Prompts in Home Feeds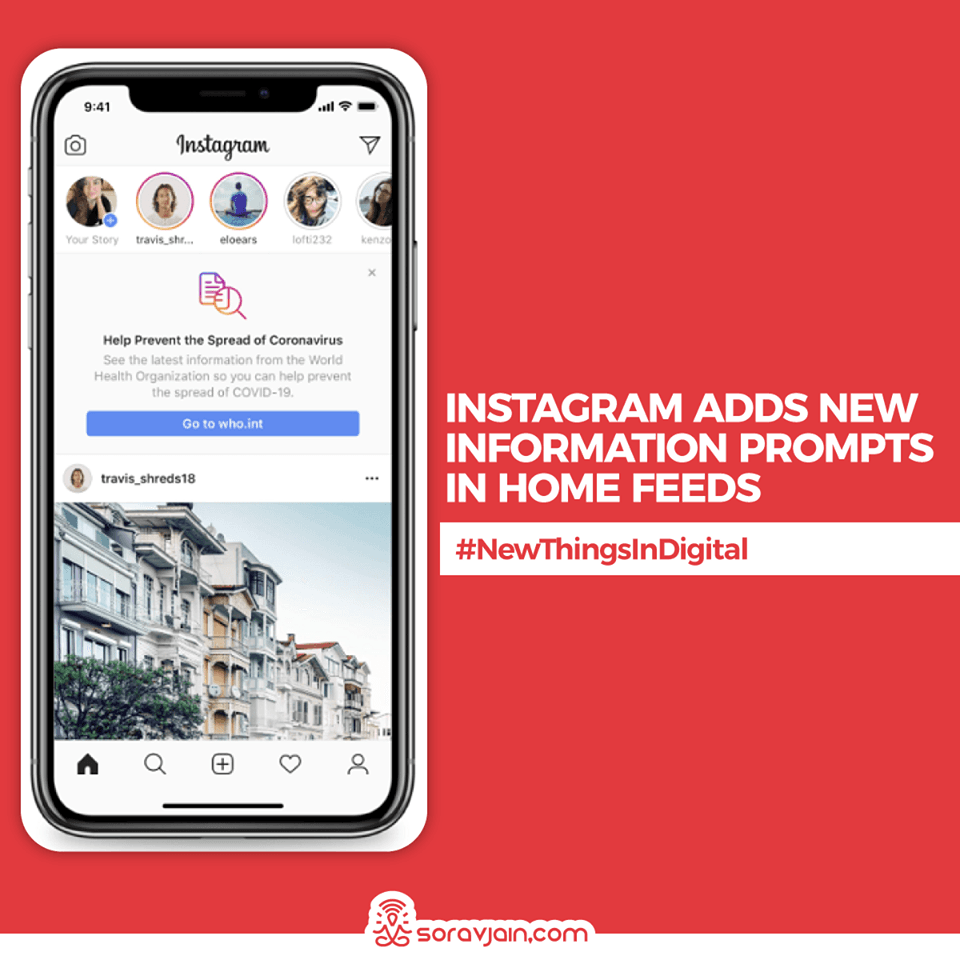 To help people get relevant and up-to-date resources, Instagram will start showing more information from the WHO and local health ministries at the top of Instagram's Feed in some countries.
18. Instagram Is Testing a New Option to Re-Share Live Videos to IGTV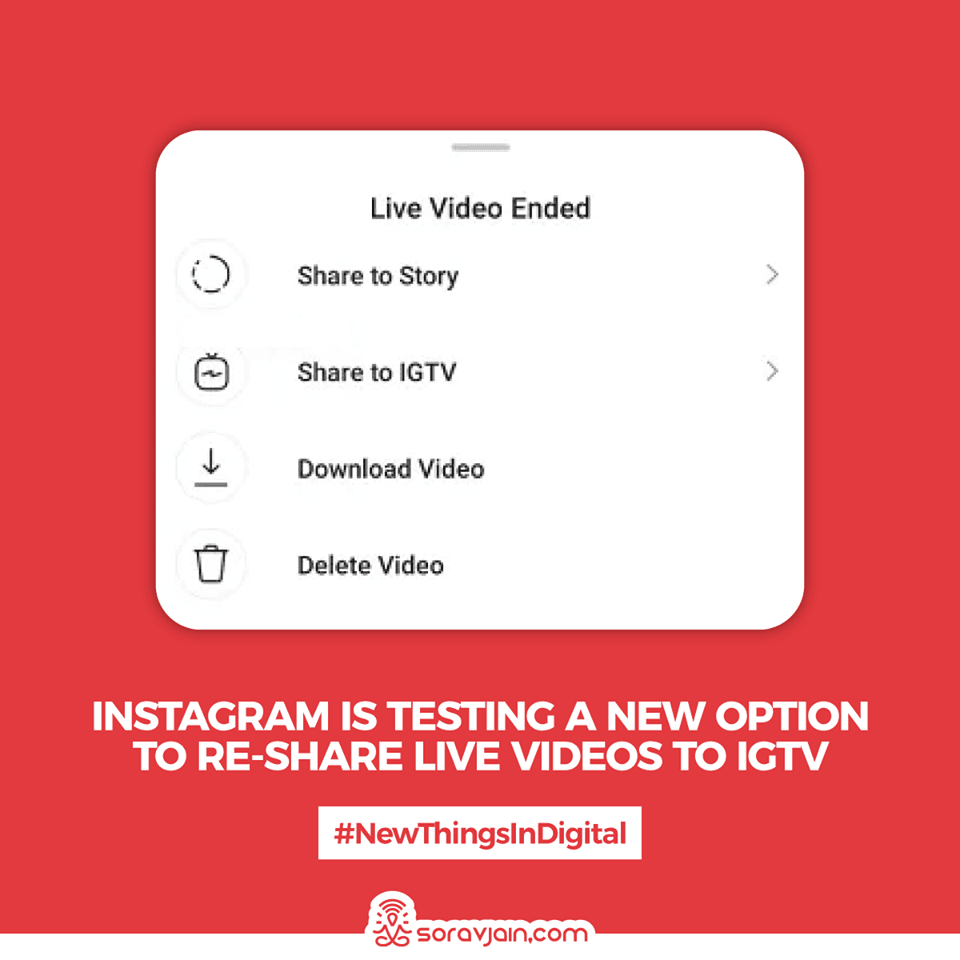 Instagram is now testing an option which would enable you to share your Instagram Live streams direct to IGTV as soon as the broadcast has ended.
19. Facebook is Testing a New Option to Cross-Post Facebook Stories to Instagram
While we have been able to post the Instagram Story to the Facebook page that is linked, the option to do the opposite and cross-post the Facebook story to Instagram was not available.
Facebook is now testing a new option to share your Facebook Story to Instagram in your send settings, which could make it easier to maintain activity on both platforms, and expand your stories' reach.
20. TikTok Tests New Options to Add External URLs to Clips, Comment Downvoting
TikTok began testing a new option which enabled selected users to add Wikipedia links to their clips to provide more context on certain elements.
It's an interesting option, providing another way to add more context to a TikTok clip. From a digital marketing standpoint, it's obviously not as beneficial as adding a link back to your own website. Still, it could be useful for UGC, with users potentially able to highlight your business via external links, which could entice TikTok viewers to visit.
21. YouTube Switches' Trending' Tab to 'Explore' Which Will Highlight More Content Categories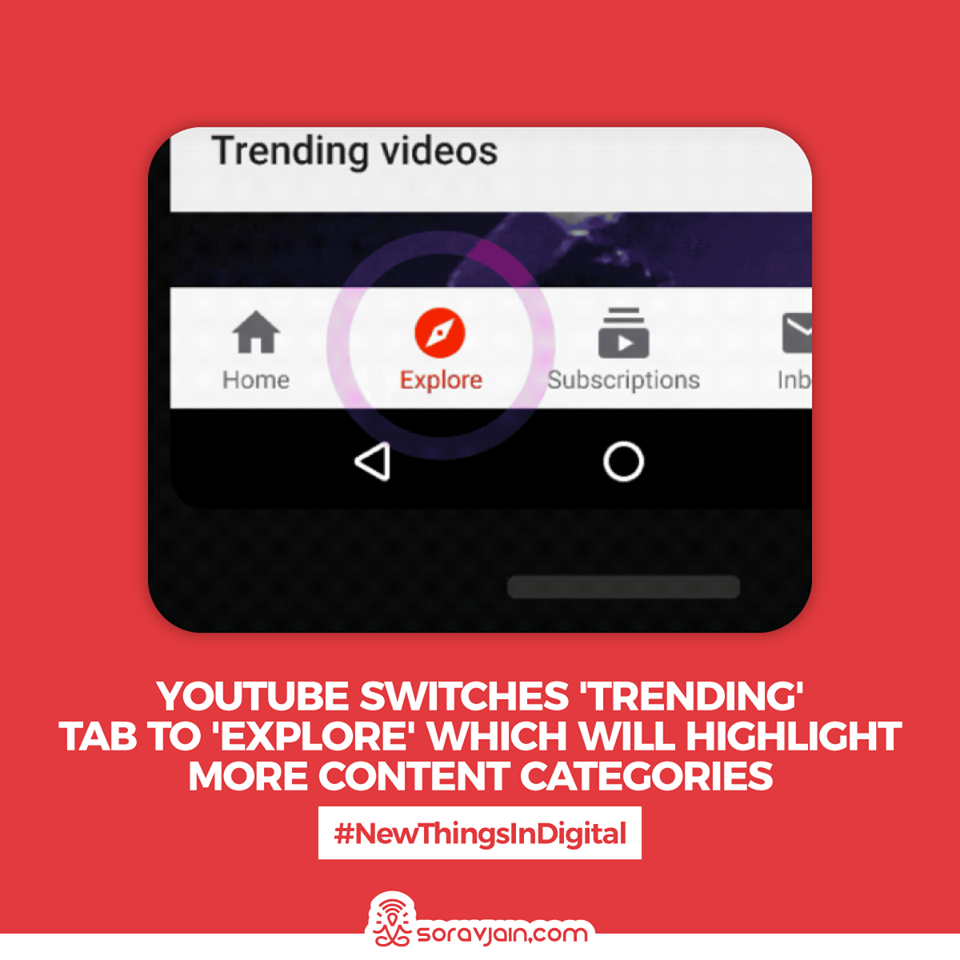 YouTube is replacing the 'Trending' tab in its app with a new 'Explore' listing, which will showcase more video categories, along with popular videos, to prompt broader discovery.
22. Instagram Launches 'Stay Home' Sticker & Story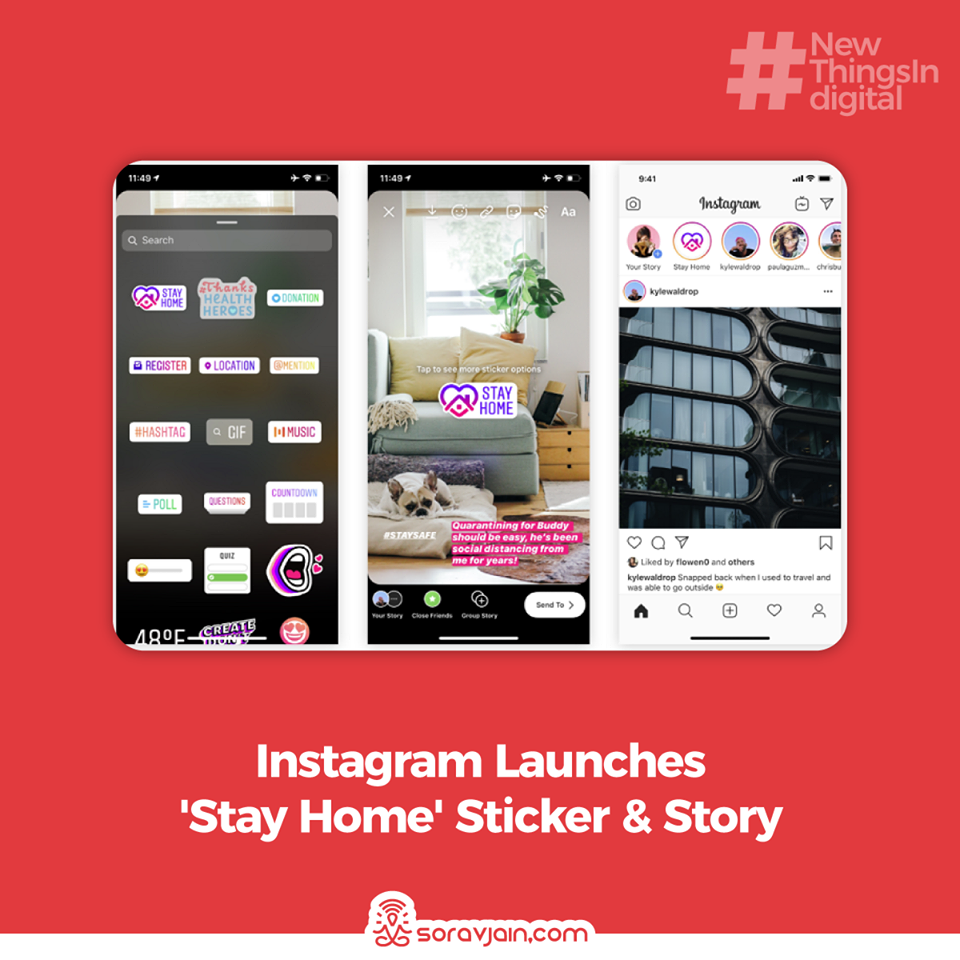 Instagram has launched a new 'Stay Home' sticker for Instagram Stories in order to encourage people to stay inside amid the evolving COVID-19 outbreak. If you use the sticker, your photo or video will be added to a shared Instagram story where people can see how you're staying home and staying safe.
23. Instagram Launches First Stage of IGTV Monetization With In-Stream Ads
Instagram started reaching out to its top video creators last Friday, asking them to partner on ad tests. Those in the program will receive a 55% share of all advertising in IGTV, the same rate as YouTube, according to people familiar with the matter. The company will start testing the ads this spring. The lack of monetization tools for IGTV has been seen as a significant impediment to the platform's success. Still, if Instagram is able to provide a new income stream for influencers, it could entice more of them and their large audiences to come across to Instagram's longer-form content option.
24. Facebook Warns of Ad Approval Delays Amid Staff Changes Due to COVID-19 Impacts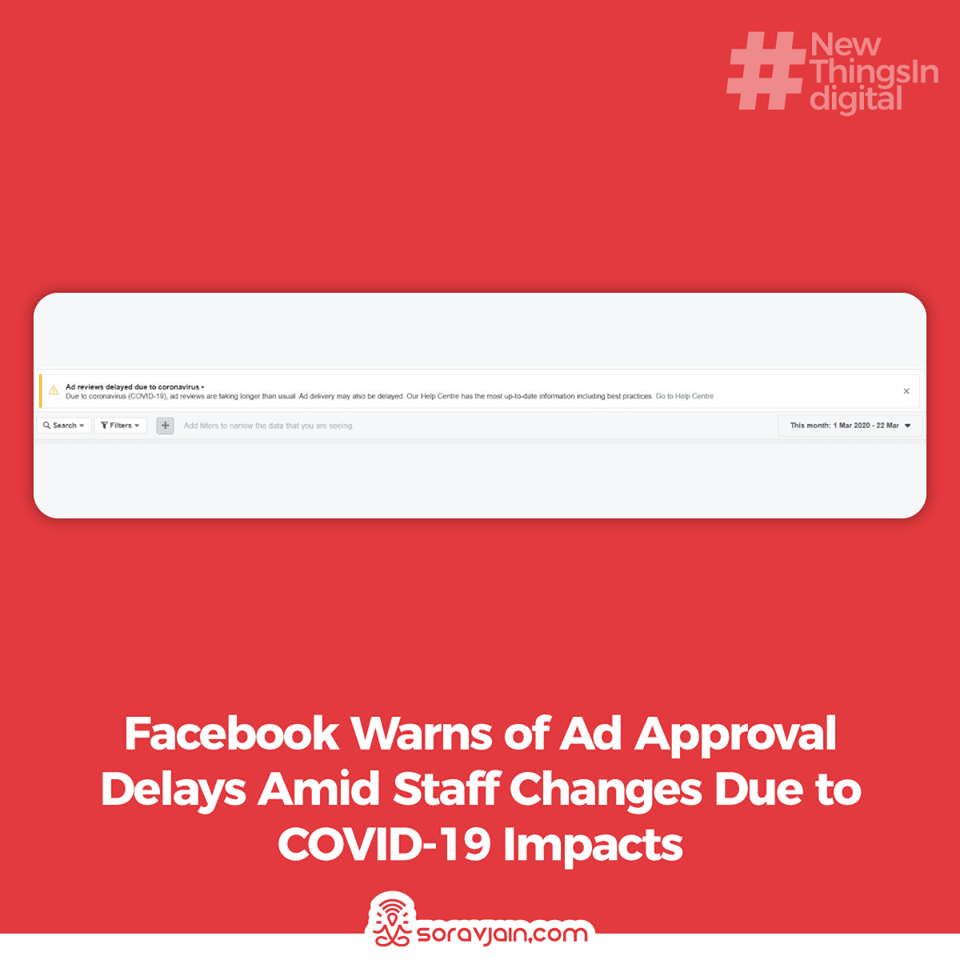 With Facebook shutting down its offices and asking staff to work from home amid the COVID-19 outbreak, there are some delays in reviewing the ads. The situation has increased its reliance on automated systems to detect and remove rule violating posts.
25. WhatsApp Launches World Health Organization Chatbot to Answer COVID-19 Queries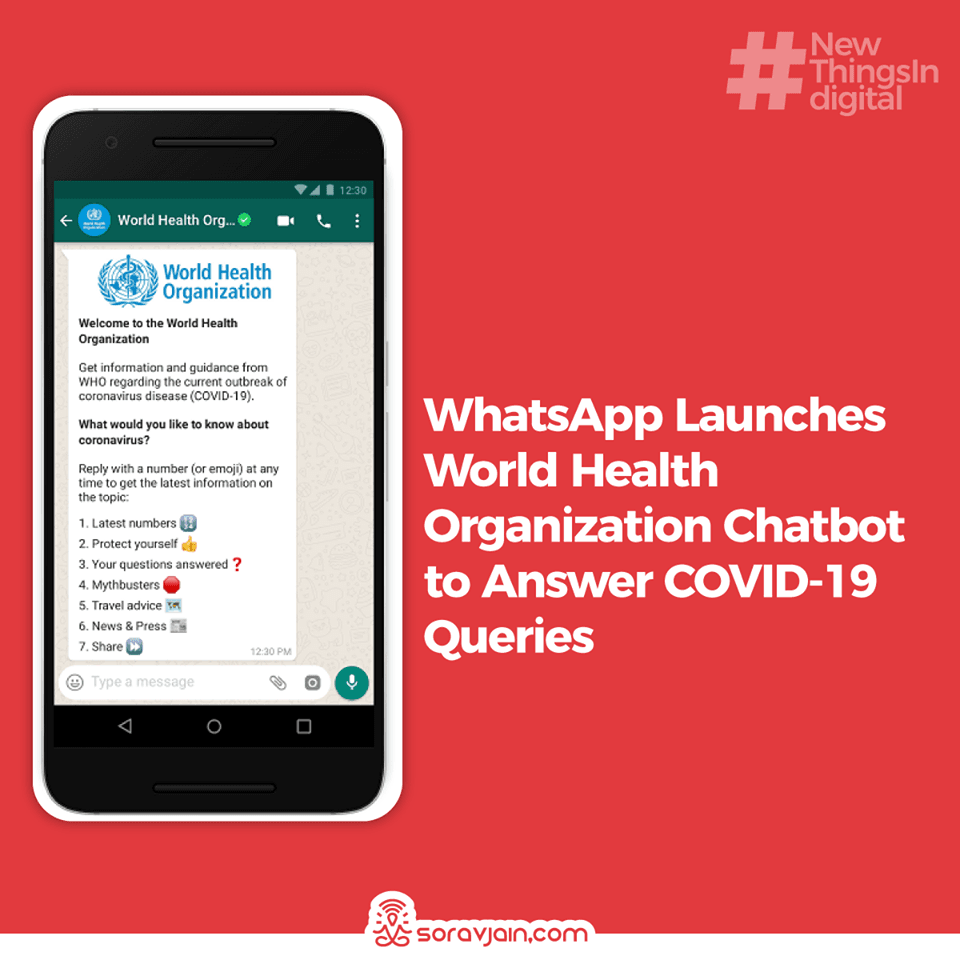 WhatsApp has announced the launch of a new chatbot, created in conjunction with the World Health Organization, which will provide access to accurate, timely information on the coronavirus pandemic to the app's 2 billion users. The new service, which is free to use, has been designed to answer questions from the public about Coronavirus, and to give prompt, reliable and official information 24 hours a day, worldwide.
26. Facebook Expands Ban on Ads Seeking to Capitalize on COVID-19 Fears
After announcing a ban on ads which seek to capitalize on concerns around COVID-19 late last month, and then expanding that to specifically outlaw all ads and commerce listings of face masks amid massive profiteering pushes, Facebook will now extend its COVID-19 ad restrictions even further, incorporating all listings of hand sanitizer, disinfectant wipes and test kits.
27. Instagram's Working on a Disappearing Messages Option
Instagram has confirmed it's also working on a new disappearing messages option within its Direct tools. The new option would see all of your messages disappear from the chat window after you'd read them and navigated to another section of the app.
28. Instagram's Testing the Capability to Add Hashtags and Location to Stories Highlights
Instagram is testing out the capability to add up to four hashtags and a location to your Instagram Stories highlights, to enable people to search for them based on the hashtags & location mentioned. This will help Highlights content surface in relevant searches, which could give Stories Highlights increased value in a discoverability sense.
29. Google My Business Adds Mark As 'Temporarily Closed' Option
With a lot of businesses shut down temporarily throughout the world due to COVID-19 outbreak, Google My Business has now introduced an option to mark your business as 'Temporarily Closed'. Click on 'Edit Your Information'; you will be given a new option to mark as 'Temporarily Closed'.
30. Google Featured Snippets Showing YouTube Timestamp Links
We know Google has this neat feature to show "key moments" in the Google search results that show timestamps of sections of videos. But now, Google has started to feature those sections with hyperlinks to those timestamps.
31. Instagram Launches 'Stay Home' Sticker on Story to Encourage Social Distancing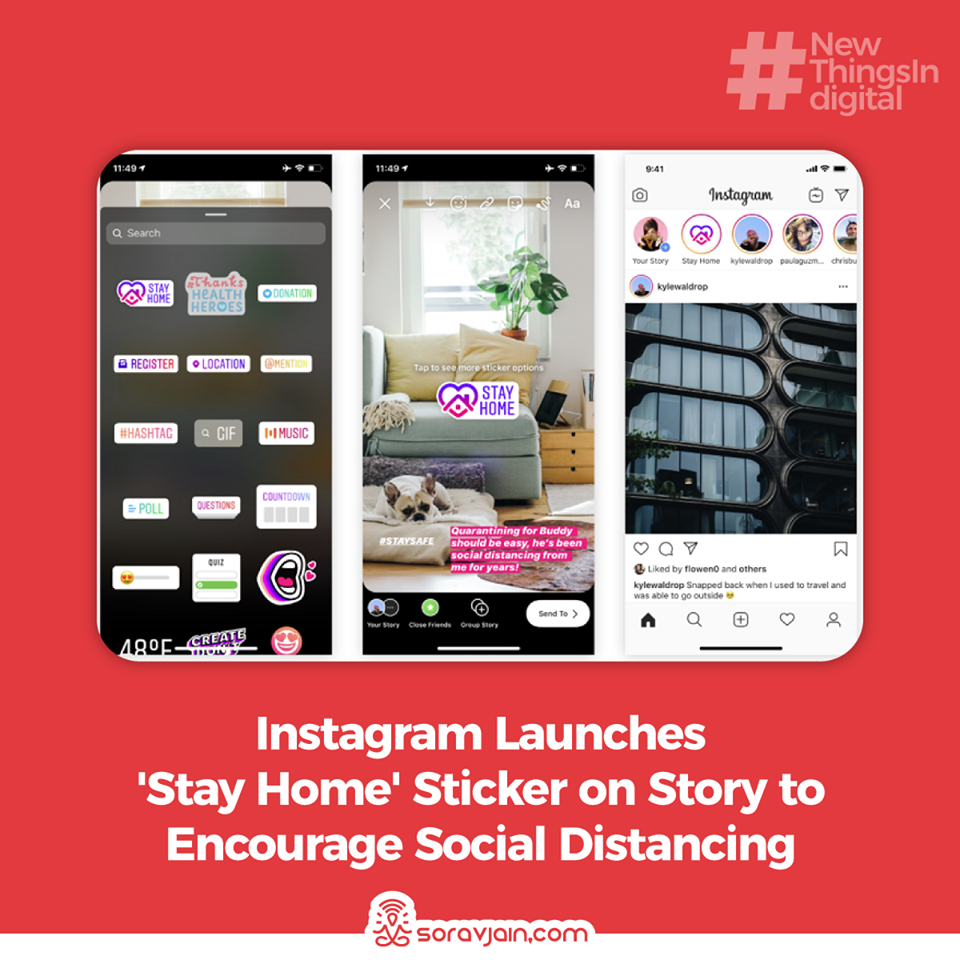 Instagram has launched a new 'Stay Home' sticker for Instagram Stories in order to encourage people to stay inside amid the evolving COVID-19 outbreak. Instagram is also launching a new group Story which gathers together all the Stories frames in which users have applied the Stay Home sticker.
32. Instagram Launches New Co-Watching Feature to Help Users Connect Amid COVID-19 Lockdowns
Instagram is adding a new 'Co-watching' feature which aims to help users connect via video chat, with the option of also scrolling through your Instagram feed while still connected via video link. It also enables users to search through Instagram and share content with the group, enabling participatory engagement on Instagram content.
33. Facebook Adds New 'Live Producer' for Facebook Live Amid Rising Demand and Usage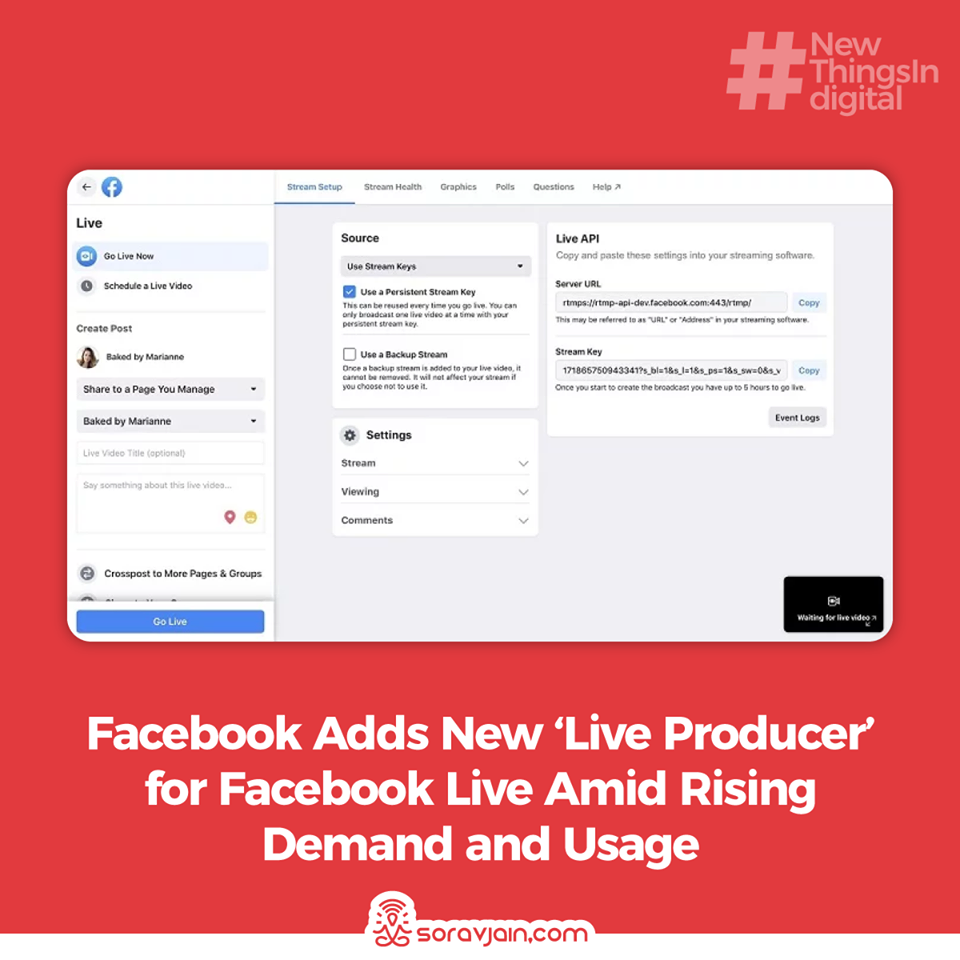 Facebook is also launching a new tool called Live Producer, which is an updated, cleaner dashboard for managing your Live broadcasts, including new, simpler tools for streaming via third-party capture tools and cameras, and connecting via the Facebook Live API – though all Page managers can also use it to connect via regular cameras and audio equipment.
34. Instagram is Testing a New Set of Animated Selfie Stickers for Stories
Instagram looks to be testing yet another Stories addition, an animated selfie sticker tool that overlays graphics and effects related to different emoji characters on top of your image.
35. Instagram is Testing a New Option to Promote the Sale of Gift Cards via Your Business Profile
Instagram is working on a new 'Links' option within its business profile settings that would enable brands to add a new quick link via a profile button or sticker to guide visitors to purchase gift cards or make donations.