The month of May was marked with many new updates after the F8 conference by Facebook. Many new updates were rolled out for Facebook, Instagram and Whatsapp. Apart from that, there were significant updates in Google and YouTube as well. From Snapcahts intergration with Shopify, Instagram's create mode, and Twitter's new carousel ad format, to finally a news about the integration of Instagram, Whatsapp and Messenger, here are the new things in digital for the month of May.
#1 Google To Test Shopping Links Under YouTube Videos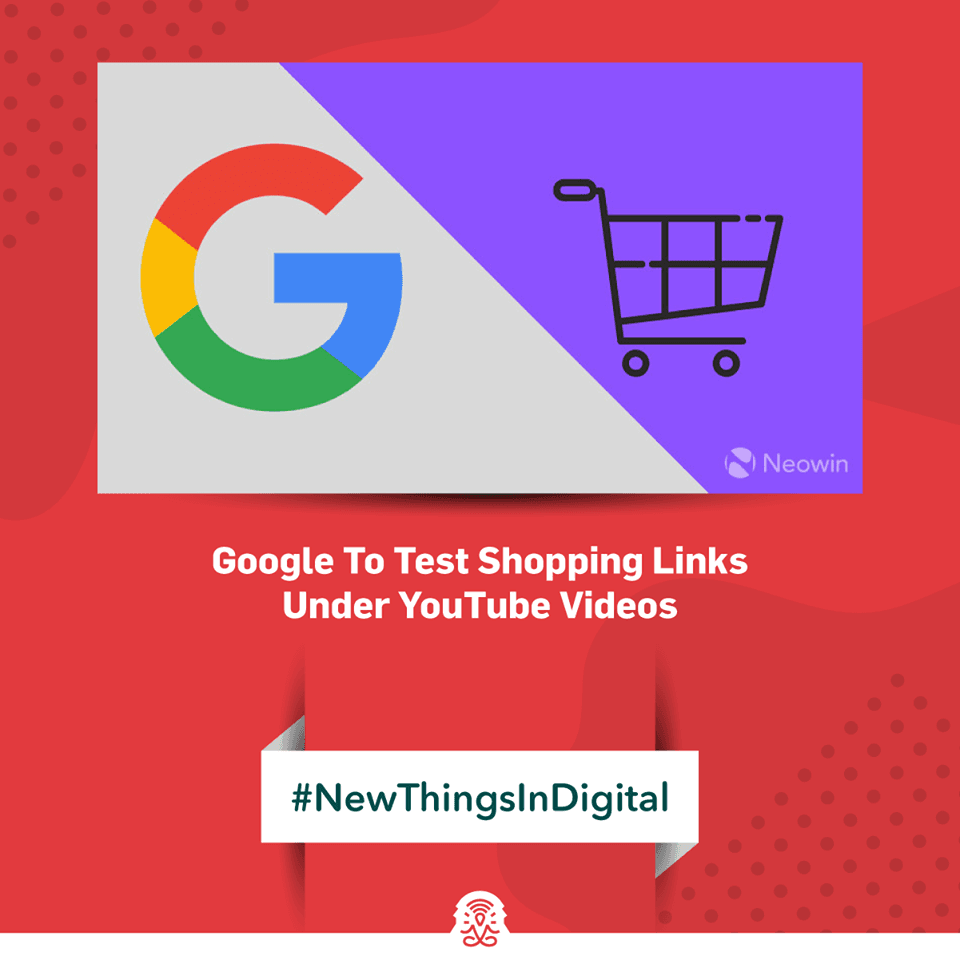 Google is looking at more options to boost its bottom line, and one of them seems to be shopping links tucked under YouTube videos. The company is running a test where it displays recommended products along with prices on its video-sharing platform
#2 Instagram is Working on a New 'Join Chat' Sticker for Stories
Instagram is testing a new 'Join Chat' sticker option which would enable Stories viewers to join a private chat group, direct from a Story. The 'Join Chat' sticker prompts the user to add a note on what the chat is about, with the lower note saying: 'People who view your story can request to join this group chat'.
#3 Quora Launches New Google Tag Manager Integration
Quora has announced a new integration with Google Tag Manager to help streamline its data tracking tools. On Tag Manager – in order to make it easier for advertisers to gather relevant data points for their on-platform ad targeting, Quora has now become an approved tag vendor with Google, facilitating new opportunities for tracking. With the Quora Pixel, you can create pixel event audiences to retarget website visitors and build lookalike audiences of your best customers. Placing the pixel on your site unlocks some of Quora's most effective targeting options, allowing advertisers to drive optimal campaign performance.
The Quora Pixel works much like the same on other platforms – for example, the Facebook Pixel which more advertisers would be familiar with. Tag manager simplifies the process of adding pixel tracking and saves you from having to alter your site code.
#4 Bing Ads Rebrand as Microsoft Advertising
The new name reflects a broader focus on ad inventory, data and targeting capabilities. First, there was Microsoft adCenter. Then, there was Bing Ads. Now, there is Microsoft Advertising.
#5 Google Launches New Video Series
The new video series from the Google Webmaster Trends Analyst team aims to clarify common misconceptions and answer pressing questions on SEO topics. Video Series Link
#6 YouTube Announces Changes to 'Preferred' Ad Offering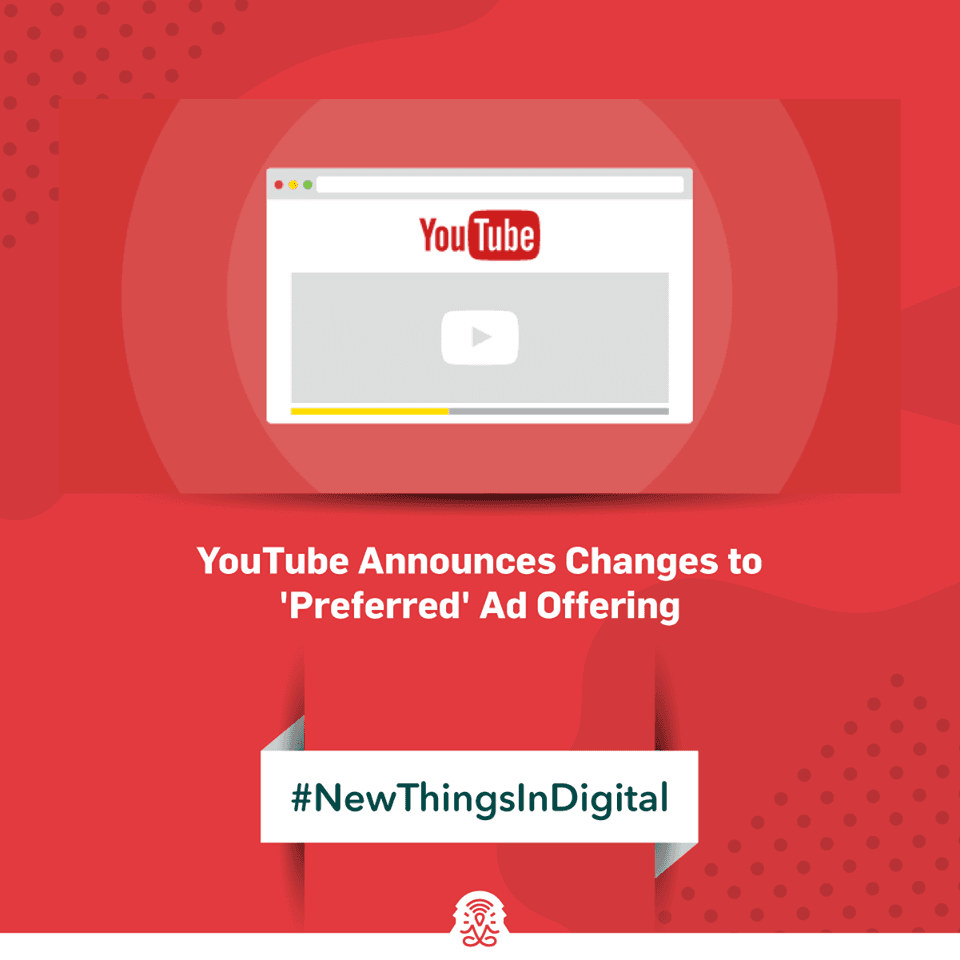 YouTube has outlined changes to its Google Preferred offerings to help advertisers tap into the key trending content on the platform, and maximize their ad efforts.
YouTube is doing this through updates to its Preference Score algorithm – or 'P-Score' as it's now named.
#7 Snapchat Announces New Shopify Ads Integration
Snap Inc. has this week announced a new partnership with Shopify which will enable Shopify merchants to purchase ads on Snapchat, and manage their campaigns from within Shopify's platform.
The deal is the third of its kind for Shopify – already, within the 'Marketing' section of the Shopify platform, you can manage Facebook and Google ad campaigns, once your respective accounts are connected.
#8 Facebook Will Shut Down its Group Video Chat App Bonfire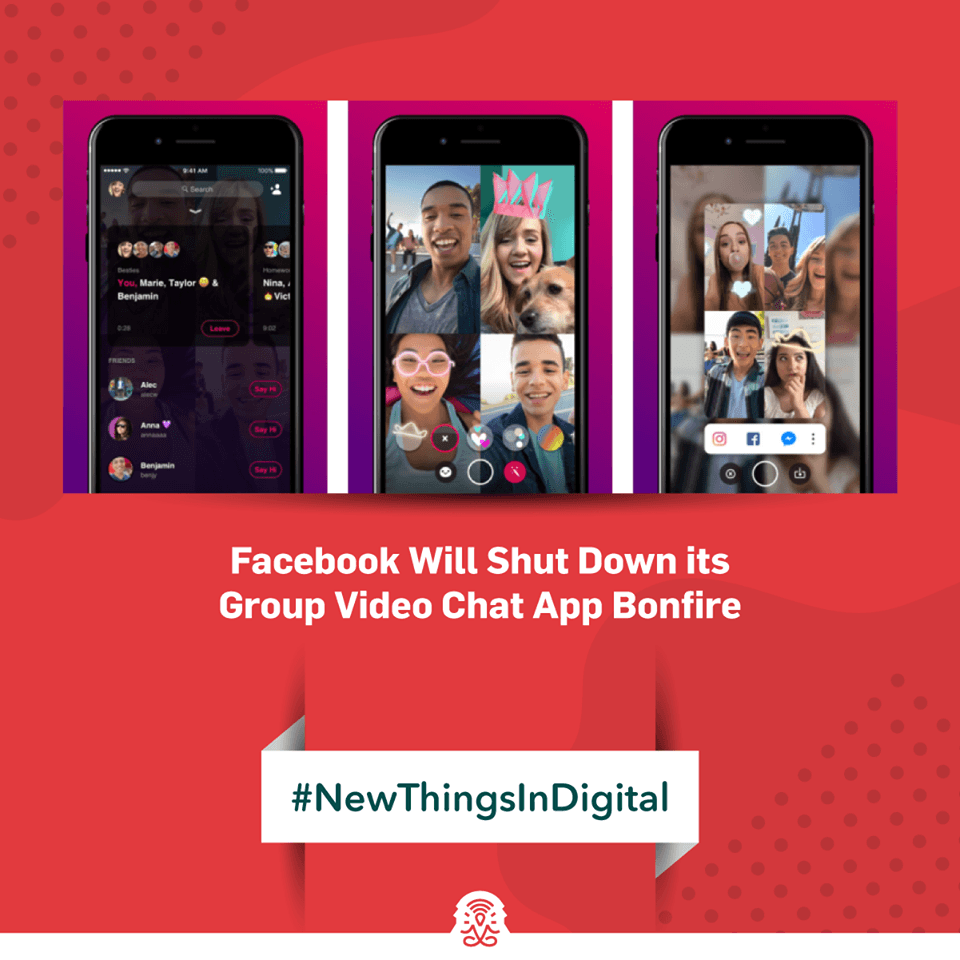 Facebook has announced that its group video chat app Bonfire, which it initially launched in response to the rising popularity of Houseparty, will be shut down later this month.
#9 Facebook Introduces Automated Ads to Help Small Businesses Meet Social Advertising Goals
Facebook announced its new plan to help small businesses meet their Facebook and Instagram advertising goals. They recognize that small businesses may lack the time and resources to advertise on social media, so they have created a new tool to make this process easier on them: Facebook Automated Ads.
Visit your Facebook Business Manager profile and answer a few questions about your business and marketing goals. In return, Facebook will develop a customized marketing plan for you based on your business goals.
#10 Snapchat Releases Latest Update of Trending Topics on the Platform
Snapchat provides an overview of all the key topics and trends which are gaining momentum, based on mention volume, among the app's user base.
There's potentially a lot of value in these insights – despite ongoing challenges from Facebook, Snapchat remains hugely popular with younger audiences, which means that the Snap Chatter reports are a good indicator of what's trending among those younger groups.
#11 Instagram Is Testing 'Away Mode' To Opt Out of The Platform For a While
As an initiative to fight against cyberbullying on Instagram, the platform has come up with this new safety tool called 'Away Mode', which will allow the users to opt out of Instagram during sensitive periods of your life
#12 Facebook Updates Video Ranking System to Focus on Original Content
Facebook announced a series of changes to the way it ranks videos on its social network, which determines how widely they're distributed. According to the updated guidelines, Facebook will now prioritize videos that focus on original content, those where users are engaged for longer periods of time and those where users return repeatedly to watch more and focus less on those that feature "unoriginal or repurposed content" from other sources where there's been little value added.
#13 Messenger, WhatsApp & Instagram Getting Integrated: Make Calls And Message Across Three Platforms
In the recent F8 meeting, a new update for messenger has been announced where it might be possible to message and make calls from messenger to friends & family even on WhatsApp & Instagram
#14 Facebook Testing Option To Watch Videos Together With Friends Inside The Messenger App
Another interesting update on Facebook's F8 meet that caught our attention is the option to watch videos together with your friends inside the Messenger app itself.
#15 Google Introduces Option to Export Google Ads data to Google Sheets
Google now lets you export your Google Ads data directly to sheets and share the sheet.
#16 Instagram is Bringing a Whole New 'Create Mode' on Stories
The new Create Mode will let users create stories without having to upload a photo or video first. This is great if you're trying to share a poll or text-based story with your followers
#17 Facebook Tweaks News Feed to Favor Close Friends and 'Worthwhile' Content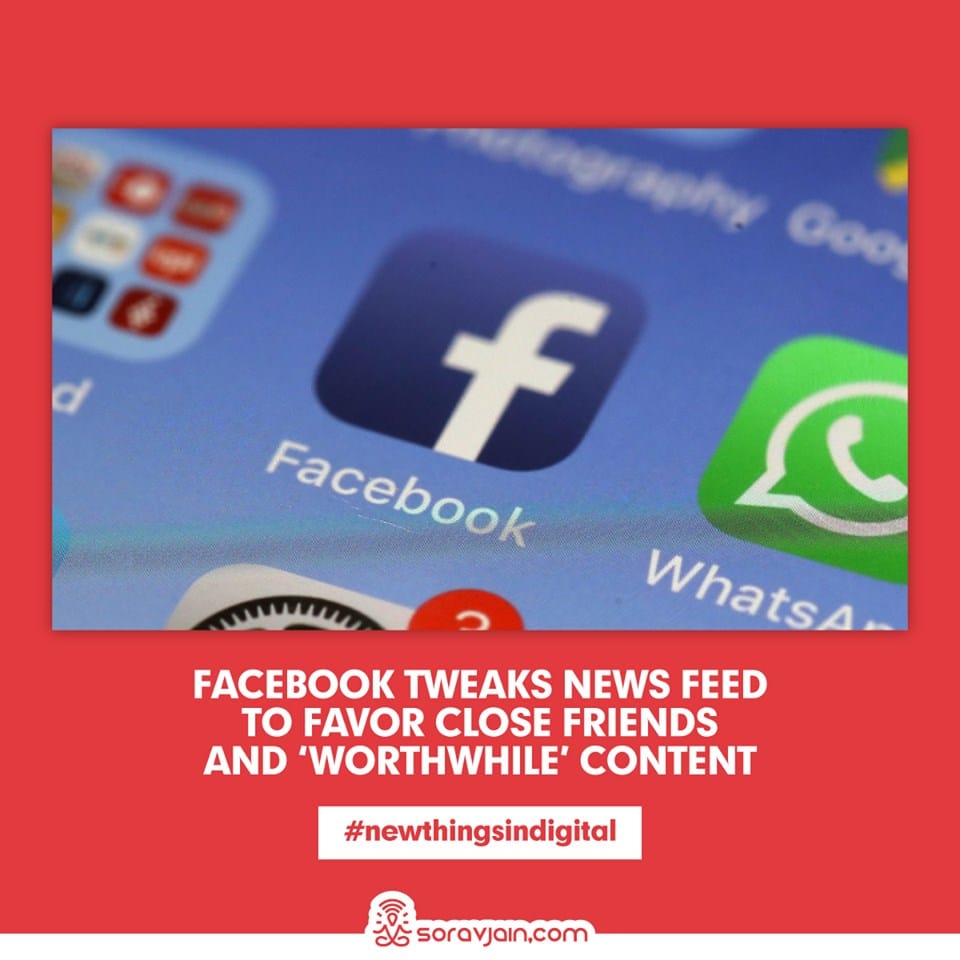 Facebook's biggest money-spinner is its News Feed, and the company has announced yet another key change to the algorithm.
In a fresh announcement, the social network said that it's leveraging new signals such as user surveys to prioritize posts from close friends and content you might find worthwhile.
#18 Twitter is Testing a New Carousel Ad Format for App Install Campaigns
Twitter is once again trying out carousel ads, this time with a new format which would provide those running app install campaigns with the opportunity to add multiple images for context. The new format would enable app advertisers to include multiple, swipeable images in a single ad. It's not clear if this format would be made available for all campaign types, but it does provide more opportunity to showcase various features/elements, and would likely grab more attention in feeds.
#19 Instagram Rolls Out Updated Explore Format, Including Stories Content
Instagram has tweaked the format of the Explore search options to put more focus on the listed content, with the topic tabs along the top of the Explore screen reduced in size.
#20 Twitter is Working on an Option to Enable Live-Streaming with Friends
Twitter is testing a new live-streaming option which would enable users to invite guests into their live-streams, with those guests participating in the stream in audio format.
#21 Google Ads Unveils Several Fine-Tuning Controls for Bidding Strategies
Campaign-level conversions and a new smart bidding strategy are among the new features.
#22 Yoast SEO 11.2 Lets Webmasters Tailor Their Schema Output
Yoast SEO continues to add support for structured data with its 11.2 update. This latest version of the plugin lets webmasters insert their own pieces of the schema into Yoast's graph, filter out pieces they don't want shown to search engines, as well as add or delete social profiles.
#23 Twitter is Giving TweetDeck Some Much-Needed Love With GIF, poll And Emoji Support
TweetDeck has announced that users will now be able to add GIFs, threads, polls, and emoji, and utilize image tagging, all via TweetDeck. The additions are significant for social media managers who utilize the native tweet management platform – and while TweetDeck still lags behind some other third party platforms with its various tools and options, it's a solid tool for maintaining awareness of tweet trends and mentions, and managing your presence.
#24 YouTube Is Adding New Still Image Ads
YouTube has this week announced that it will soon provide non-video advertisers with a new still image option that will appear within YouTube home feeds. The new option will use audience targeting to display your ads to relevant users, based on their activity.
#25 Google moves hotel pricing chart into the SERP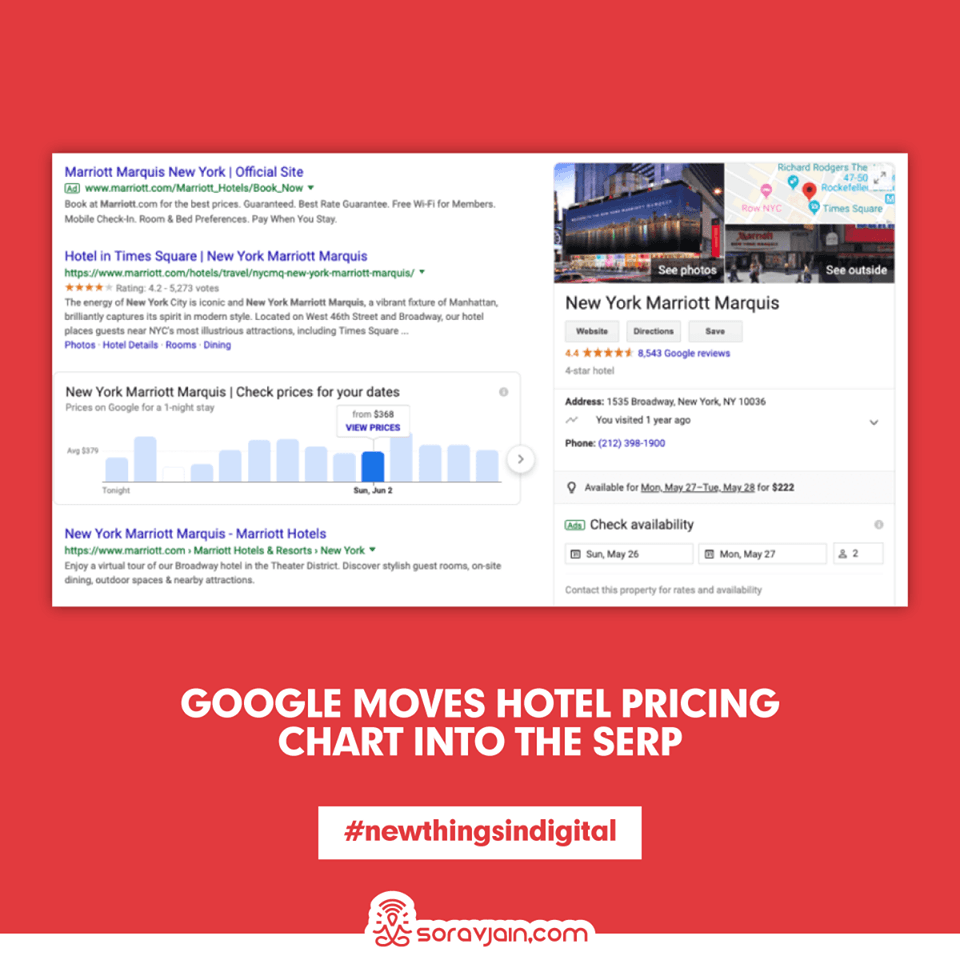 Google is starting to show hotel price charts in search results. These graphs have been a popular feature of Google travel properties and were tested in search last year.
#26 Google brings 'end-to-end' food ordering to Search, Maps, Google Assistant
This is part of a larger effort to own consumer transactions and help users "get things done" on Google.
#27 Instagram Continues to Work on New Option to Share a Link to an Individual Story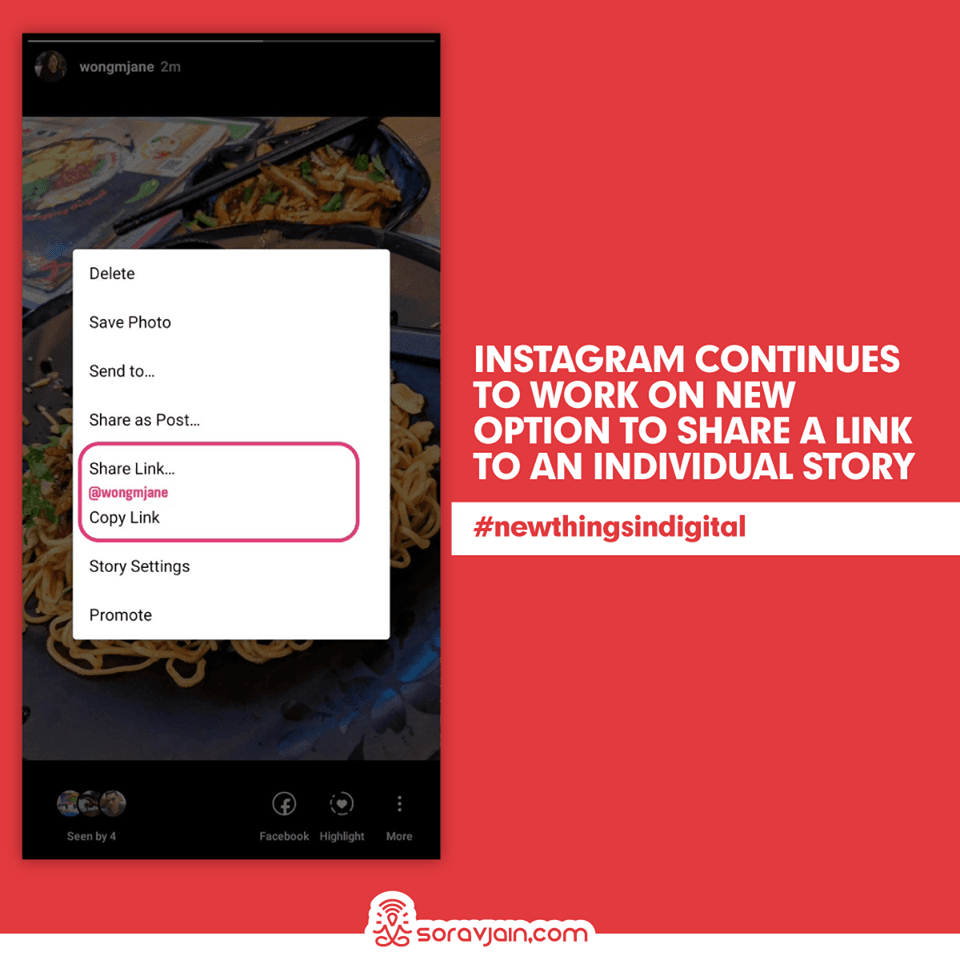 Instagram continues to work on its option for sharing your Instagram Story via a unique link with a new variation of the share option in the back-end of the app's code.
#28 Instagram Adds Support for Landscape Videos in IGTV
Instagram quietly refreshed the layout of IGTV, putting more focus on specific, algorithm-defined content recommendations, and less on search. And now, Instagram has announced that IGTV publishers will be able to upload horizontal format videos to IGTV, straying from its initial focus on more immersive, vertical viewing.
#29 WhatsApp Spotted Adding Option to Post Status Updates as Facebook Stories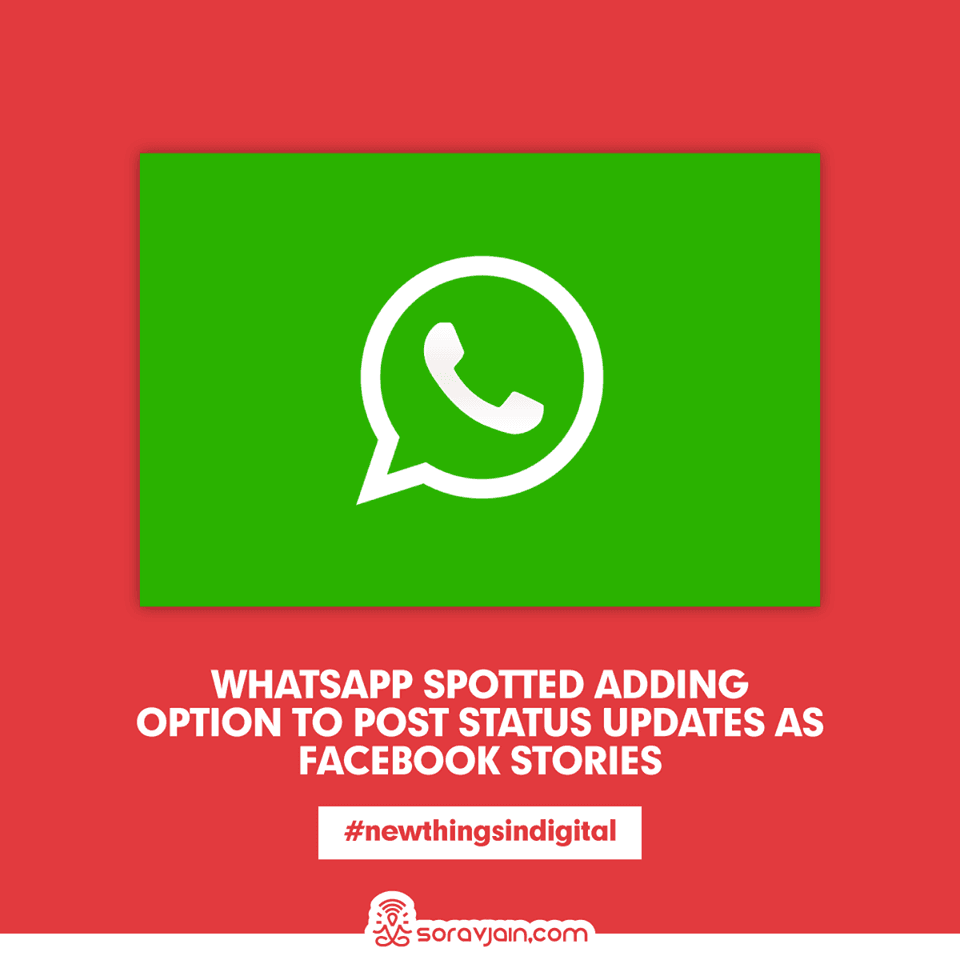 WhatsApp is said to adding ability to allow the users to share their Status as a Facebook Story. The evidence of this upcoming feature was spotted in WhatsApp beta version 2.19.151, however the messaging app is yet to make it live.
#30 Google's Updating its Search Listings with New Brand Icons, and an Alternative Ad Format
Google has this week announced a new look for its search listings, first coming to the mobile app, which will alter the visual presence of paid search ads, and add new branded icons to related search listings.
Instead of the green text box 'Ad' listing on the first result, the 'Ad' notifier is simply bolded, which may reduce some clarity around what's a paid listing and what isn't, especially for those unaware of the update.
#31 LinkedIn Adds New Ad Transparency Tab on Pages
LinkedIn has announced the addition of a new ad transparency tab for LinkedIn company pages, which will provide oversight into all the ads a company has run on the platform over the preceding six month period.