Another month and another set of features that have revamped our digital experience. From Facebook kicking up their resolution game to 4K on messenger to Snapchat adding a couple of new ad features and a bunch of other updates that came in between, November has left us with its own share of updates. Read on to know what other features the month brought to shore.
#1 Instagram Stories & WhatsApp Status Both Reach 300 Million Daily Active Users:
Both Instagram Stories and WhatsApp Status have reached 300 million daily active users, which is up from 250 million for Instagram in June 2017 and for WhatsApp in July 2017. These stats mean that it is nearly double the Snapchat's reported daily active users
#2 Snapchat Introduces Conversion-Tracking Snap Pixel to More Marketers:
Snapchat unveiled the Snap Pixel, a conversation-tracking tool that allows brands to measure the effectiveness of their vertical-video snap ads on their site traffic. Marketing Land reports that the new Snap Pixel will soon be available to all advertisers as a measurement tool for brands to track conversions and will be available for retargeting purposes "by the end of this year." The Snap Pixel currently remains in the testing phase, but brands can contact Snapchat's sales team to request access.
#3 LinkedIn Considers Push Into Original Video Content: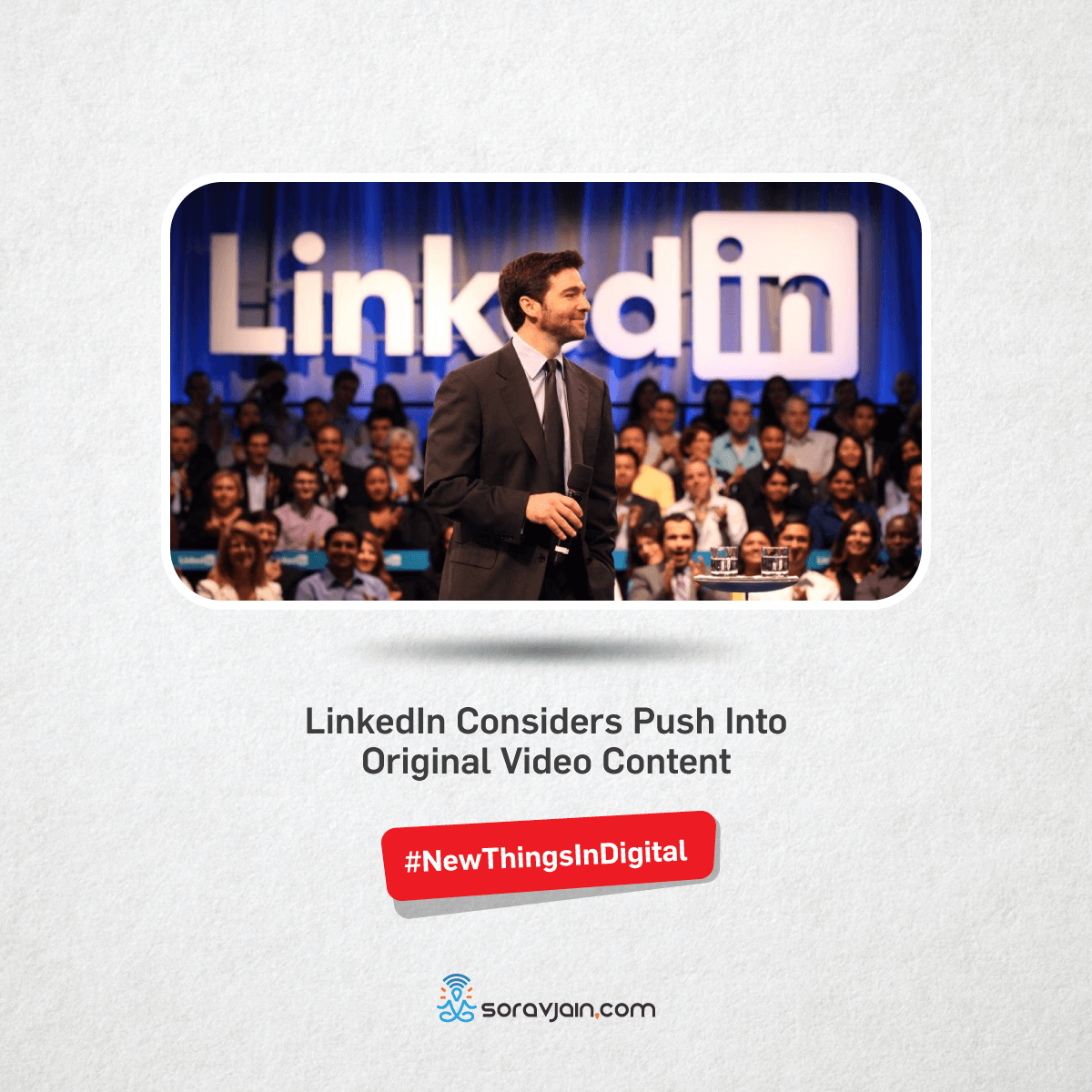 LinkedIn may begin creating or acquiring original video content for its platform. Comments made by LinkedIn CEO Jeff Weiner suggest the company is open to developing original video programming for the platform. The company even identified specific career-minded shows or professional sports content that might be a fit for the network.
#4 Facebook Tests Account Switching Button in Main Navigation Bar:
Facebook appears to be testing a new button in the main navigation of the site that allows users to quickly and easily switch between accounts on the platform. The alert indicates that users must personally add multiple accounts to be able to switch among them.
#5 Instagram Experiments with Stop-Motion Camera Feature for Stories: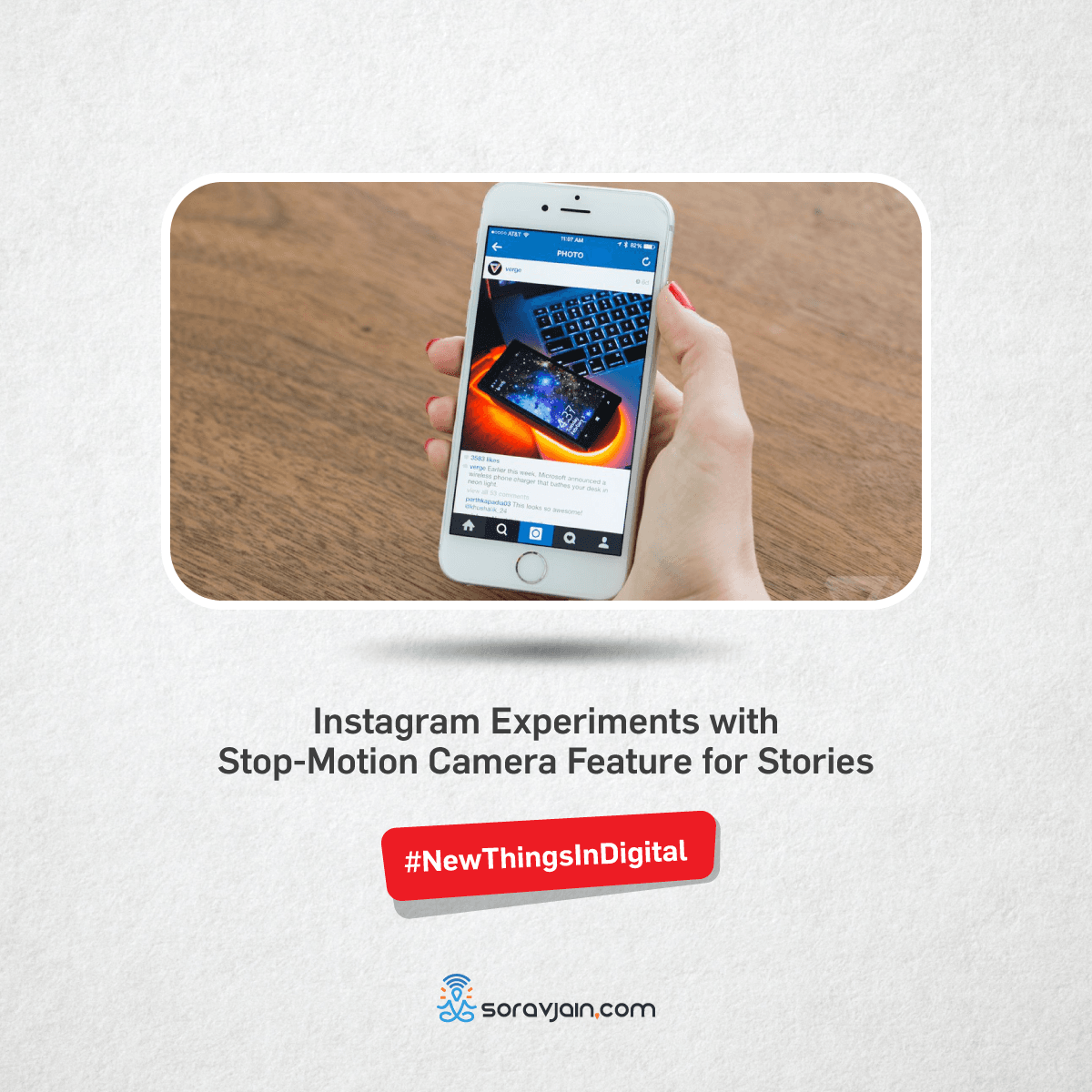 Instagram is currently testing a new Stop-Motion camera tool for Stories that allows users to "take a long series of photos, which Instagram stitches up into a GIF that you can post" on the platform. While individual images within the series cannot be edited with this new tool, users do have the option to add stickers or text before posting the finished GIF to their stories.
#6 Facebook Officially Rolls Out Facebook Polls with Photo and GIF Options: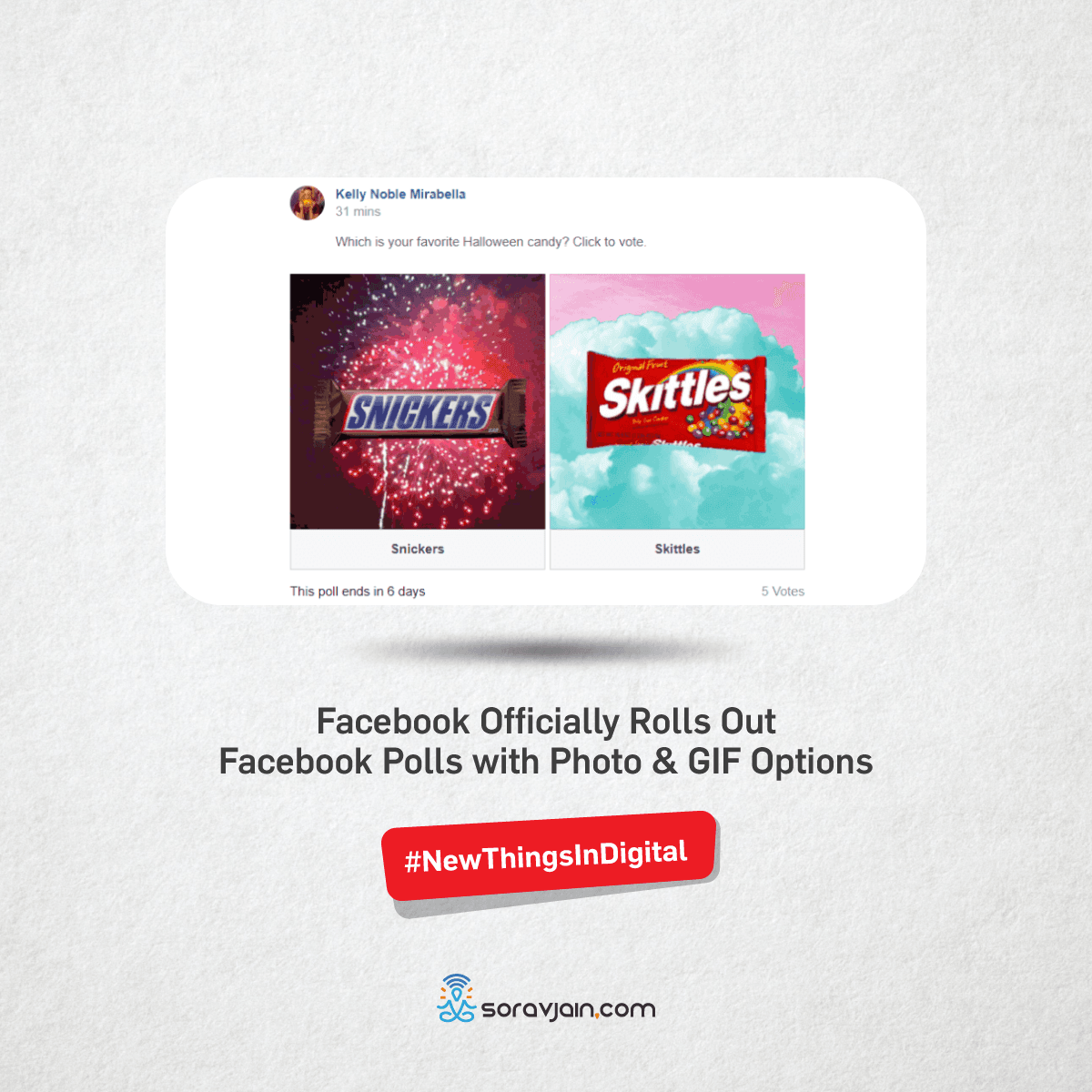 Facebook is officially launching Facebook Polls with the added options of using photos or GIFs as answers.Facebook's been testing these new Polls since at least September, but now everyone will have access. You just open the status composer on your profile or Page, select Polls, write your question and two answers, optionally upload images or choose from a library of GIFs, attach links to answers if you want, choose an expiration date for your polls, post and then you and everyone who votes can see the results. Beware, the answers aren't anonymous and aren't only visible to a poll's creator.
#7 Amazon Adds Augmented Reality Shopping Feature to iOS App: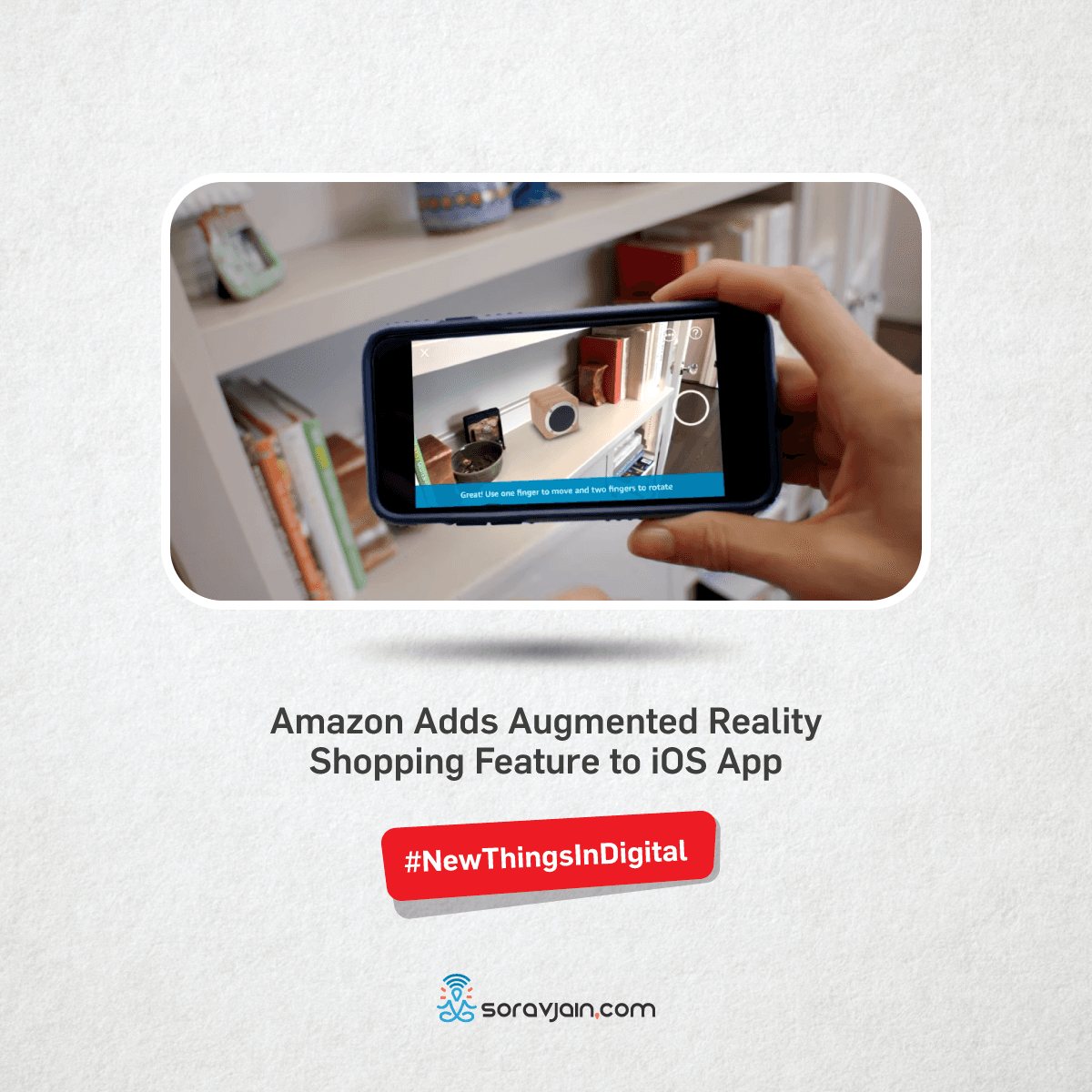 Amazon is introducing AR View, a new feature that allows customers to use their smartphone cameras to visualize thousands of online products like furniture, toys, decor, and more in their own living spaces.
#8 Facebook Introduces New Tools for Group Admins and Members:
Facebook officially rolled out several new features and tools to help group admins "grow and manage their communities". These new features include welcome posts that will automatically tag new joiners; badges that make it easier to identify group admins, moderators, and new members; and new member profiles that highlight group-specific details, things they may have in common, and recent activity within the group.
#9 Twitter Officially Expands to 280-Character Count
Twitter began testing an expanded 280-character limit for select languages such as English, Spanish, Portuguese, and French. This week, Twitter officially rolled out this change to all languages "where cramming was an issue." This includes all languages except Japanese, Korean, and Chinese, which will continue to have 140 characters.
#10 Facebook Messenger Makes Sponsored Messages Available to More Businesses:
Facebook announced that all advertisers will be able to send relevant promotions directly to customers who have previously communicated with the brand in Messenger. Facebook also shared that sponsored messages will be added to a brand's Messages objective, making these types of ads simpler and easier to create.
#11 Snapchat Considers More Distribution and Monetization Opportunities for Top Creators:
Following announcements about an upcoming app redesign and a new algorithmic story feed, Snap Inc. shared plans to build more distribution and monetization opportunities for these creators and make more professional tools for creating premium content available in the coming year.
#12 Facebook Rolls Out News Feed Ads With Direct Links to Messenger Experiences:
Businesses and developers can now promote their Messenger experiences with news feed ads that directly open Messenger conversations. According to Facebook, this new ad format combines the powerful audience targeting and selection capabilities of ads on News Feed with the identity and canonical nature of Messenger conversations and is available to all Facebook advertisers
#13 Instagram Allows Users to Upload Older Photos and Videos to Stories:
Instagram now allows any photos and videos taken beyond 24 hours ago to be uploaded to Instagram Stories. Instagram previously limited the Stories feature to glimpses into a user's day, but this update offers more flexibility and creative choices.
#14 Facebook Reveals New Data and Metrics for Boosted Posts:
Facebook appears to have rolled out new data and metrics for boosted posts. These include boost summary data, which shows how many people were reached, and a new relevancy score that indicates whether a boosted post is getting positive feedback and how much it costing to run relative to "most ads on Facebook."
#15 LinkedIn Introduces Resume-Building Tool Integrated With Microsoft Word:
Microsoft is bringing the power of LinkedIn into Microsoft Word with the launch of a new resume-building feature called Resume Assistant. Users will be able to craft a compelling resume directly within Microsoft Word with insights and job-specific details directly from LinkedIn. Once a user selects their desired role and industry, Resume Assistant will pull LinkedIn insights from millions of member profiles as examples of how other professionals in that role describe their work and present their skills.
#16 Facebook Rolls Out Campaign Budget Optimization:
Facebook gives businesses an easier way to manage their ad budgets and ensure optimal results with the new campaign budget optimization tool. With campaign budget optimization, advertisers can set one central campaign budget to optimize across ad sets by distributing budget to the top-performing ad sets in real time and set a daily or lifetime campaign budget for each ad set. Campaign budget optimization is rolling out to all advertisers in a few months.
#17 Instagram Pushes New Format for Sponsored Posts to More Influencers:
Instagram expanded its branded content tool to more celebrities and influencers. The tool helps users better identify sponsored posts, creates a standardized format that clearly indicates that a post is a paid partnership from an advertiser or sponsor, and provides data about a post's performance. It will also notify accounts when it detects that they've shared branded content without using this tool and give them the option to tag a business in their post.
#18 Facebook Working On Possible Breaking News Tag for Publisher Posts:
Facebook confirmed plans to test a new Breaking News tag that publishers will be able to attach to their posts but it didn't share any further details. It's speculated that "adding a tag like that to a post could temporarily push stories higher into users' feeds, generate some sort of alert or notification, or at least help them stand out visually."
#19 Facebook Launches Facebook Local:
Facebook relaunched its Events app as Facebook Local, a new, one-stop search engine to "browse all the cool things happening where you live or where you're travelling to." Facebook Local is currently available for iOS and Android but is currently limited to the U.S.
#20 Pinterest Rolls Out New Visual Search and Shopping Tools:
Pinterest rolled out a number of visual search and shopping tools to help Pinners find products and ideas they might want to try. These new discovery tools include Lens Your Look, "a new way to find outfit ideas inspired by your wardrobe… [and] add a photo of an item from your closet to your text search," a more seamless and immersive way to search images on mobile devices with Responsive Visual Search, and Pinterest Pincodes, which offers a shortcut to curated ideas on Pinterest that are "inspired by what you're looking at in the real world."
#21 Facebook Experiments With Cover Image Slideshows:
Facebook appears to be testing the ability to add cover slideshows to Pages. However, Facebook has not yet confirmed nor shared any details about this possible new feature.
#22 Snapchat Expands Context Cards:
Snapchat rolled out the ability to use context cards to direct consumers to a website after interacting with a sponsored lens or filter. Advertisers can currently attach a context card that links to a website to their campaigns and "in the coming months", brands will be able to plug in a website that deep links to their own mobile app.
#23 Facebook Updates Collection Ads to Have More Flexibility in Displaying Products:
Facebook is adding more flexibility to the creation process for collection ads. In addition to automatically pulling products from a business' catalog, marketers can now manually add products and choose the order and color variations of the products that are displayed in the ads. Advertisers can focus on four items to display in their collection ads rather the eight.
#24 Instagram Tests Ability to Follow Hashtags:
Great News for Instagramers. Instagram appears to be testing the ability to follow hashtags in addition to users. Although the hashtag search is limited to only "Top posts & recent stories", It's still indeed quite a significant value addition.
#25 Facebook Adds Highlighted Shares to Video Metrics for Pages:
Facebook brings in a cool new metrics for pages. Facebook added Highlighted Shares to Video Insights to all Pages globally. This new feature gives publishers and creators more information about the top five Pages that are re-sharing their videos, ranked by views. This comes at the right time when majority of Facebook's content seems to be consumed via Videos.
#26 LinkedIn Improves Lead Gen Forms to Drive More ROI:
A more polished lead generation forms from LinkedIn for sponsored content. The new updates bring in custom question fields in lead generation forms. LinkedIn also announced a new Dynamic Ads format that can "can instantly generate leads and enable content downloads – such as the download of an ebook or whitepaper – directly from the ad unit itself."
#27 Facebook Introduces Collaborative Stories for Group and Event Pages:
Facebook announced that "users of Facebook Groups and Events will be able to contribute to a Facebook Story visible to the rest of the members and moderated by the admins.
#28 Twitter Expands Display Names to 50 Characters:
Twitter expanded display names to allow up to 50 characters and now allows longer names, emojis, or complete phrases to identify accounts.
#29 Facebook Develops Creative Split Testing:
Now you can test different versions of your ads and see what works best and improve future campaigns.
#30 Facebook Launches Dynamic Language Optimization:
With Dynamic Language Optimization, you could theoretically use one ad set and one ad with up to six language variations. Facebook then automatically optimizes to show the right language variation of the ad to the right people.
#31 New Twitter Test Removes Re-Tweet and Like Counts from Tweet Embeds:
witter's trying out a new way to boost on-platform engagement, this time by removing the tweet actions from embedded tweets and replacing them with a 'talking about this' count.The idea is to get more people clicking through on the tweet, rather than merely checking out the re-tweet, like and share counts in the embed and moving on. In this format, the user is shown that people are talking about the tweet, that there's a whole conversation happening around it – but if you want more context, you'll need to click through to Twitter itself.
#32 Snapchat Introduces 2 New Ad Options to Boost Revenue Potential:
As Snapchat looks for more ways to increase their revenue potential – as market pressure mounts following a series of underwhelming performance reports – the platform has added in a range of new ad options and tools, the latest being a significant re-vamp of their self-serve ads platform. Now, Snapchat's looking to introduce two new ad formats, with 'Promoted Stories' and new AR tools to further expand the app's revenue potential.
#33 Facebook's Experimenting with Messenger Streaks, by taking inspiration from Snapchat:
Streaks! Heard of them before?That's right, Facebook is getting "inspired" by Snapchat yet again! After various user reports, Facebook has confirmed that they're testing out a new 'Messenger Streaks' option, which aims to inspire more engagement on the platform by letting you know when you have an active streak going.
#34 Facebook Integrates New PayPal Invoicing and Payment Options to Messenger:
Facebook continues to add more features to encourage the use of their Marketplace option. This week, Facebook has announced another integration with PayPal which will enable users to send invoices for items direct through Messenger, streamlining the connection and payment process.
#35 Instagram Rolls Out Live Requests and New Options for Live Guests:
A month after rolling out their Live Guests option to all users, Instagram's adding another element to the process, with viewers now able to submit a request to join a live stream in progress. As quoted by Instagram "When watching a friend's live video, simply tap the "Request" button in the comments section. You'll see a confirmation that your friend has accepted your request, and you'll have a moment to prepare. Once you're live, the screen will split in half so you can hang out live with your friend. You can leave your friend's live video at any time, making it easy to join for a quick hello or a longer chat."
#36 Facebook's Introducing 4K Images in Messenger:
Facebook's giving Messenger images an upgrade, with users able to send and receive 4K images, rolling out from this week. Facebook has stated the following "We're making significant investments in how people communicate visually on Messenger. That's why today, we're excited to share that people can send and receive photos in Messenger at 4K resolution — or up to 4,096 x 4,096 pixels per image — the highest quality many smartphones support. We heard that people want to send and receive high resolution photos in Messenger — and considering people send more than 17 billion photos through Messenger every month — we're making your conversations richer, sharper, and better than ever."
#37 Instagram Expands Access to the Branded Content Tool:
Instagram is expanding the availability of the tool to Instagrammers with high levels of engagement and access to insights. This expansion will allow us to continue to learn how creators, businesses and the community engage with branded content.
#38 Facebook announces New Tools for the Creator Community:
On Facebook, creators can connect with more than two billion potential fans and collaborators, get to know their community, talk directly to fans with Live, and monetize with products like branded content. To make things more exciting for creators, Facebook has launched a Creators App and a website dedicated solely to creators.
#39 Google's Counterintuitive Guide to Ad Testing:
Ad rotation has been streamlined recently, but selecting which ad will receive an impression is a more involved process than it's ever been. Add more ads to your ad group so that your optimized ad rotation can win more impressions, clicks and conversions for your account.
#40 Google Beefs Up Mobile Shopping Results For The Holidays:
Google is beefing up its mobile shopping experience to prepare for the holidays, now showing buying guides for broad categories like "sewing machine" and "coffee grinder" searches and adding more product-related information for specific product searches.
#41 Google Rolls Out AdWords Promotion Extensions & Custom Intent Audiences
About a year ago, Google started testing promotion extensions in text ads. That beta extended to the new AdWords interface this summer. Now, they are rolling out globally in all supported AdWords languages and currencies in the new AdWords interface (aka the new AdWords experience). Promotion extensions let advertisers display specific offers in their text ads without having to create new ads. They can include a percentage off, a promotion code and offer period.