This festive month of October has brought more new and exciting things in Digital to help you grow your business. From Instagram introducing scannable nametags, LinkedIn introducing group experience, Snapchat partners with Amazon on new visual search tools, Facebook introducing anti-bullying tools to improve user security to Pinterest adding new discovery options for pins similar to your interest, YouTube now counting an 'Engagement' whenever a user clicks or watches 10 seconds or more of your video, Google Ads announcing new click-to-message Ad features and store visit updates, etc. If you were caught up in the celebrations and missed out on any do scroll down to stay updated.
#1 LinkedIn Introduces Group Experience
LinkedIn rebuilt LinkedIn Groups from the ground up and began re-releasing it across mobile and desktop earlier this month. The new LinkedIn Group experience offers more dynamic conversations with embeddable videos, multiple images, and other rich media in posts, alerts, and much more. LinkedIn states that all groups are currently being migrated to the new experience.
#2 Snapchat Partners With Amazon on New Visual Search Tools
Snapchat is testing a new way to search for products on Amazon right from the Snapchat camera. Users can simply point their camera at a physical product or barcode, then press and hold on the camera screen to get started. Once the item or barcode is recognized, an Amazon card will appear on-screen, surfacing a link for that product or similar ones available on Amazon. Engadget reports that Snapchat is rolling out this new feature slowly and is currently testing it with a small percentage of users.
#3 Facebook Will Now Allow Pages to Join Facebook Groups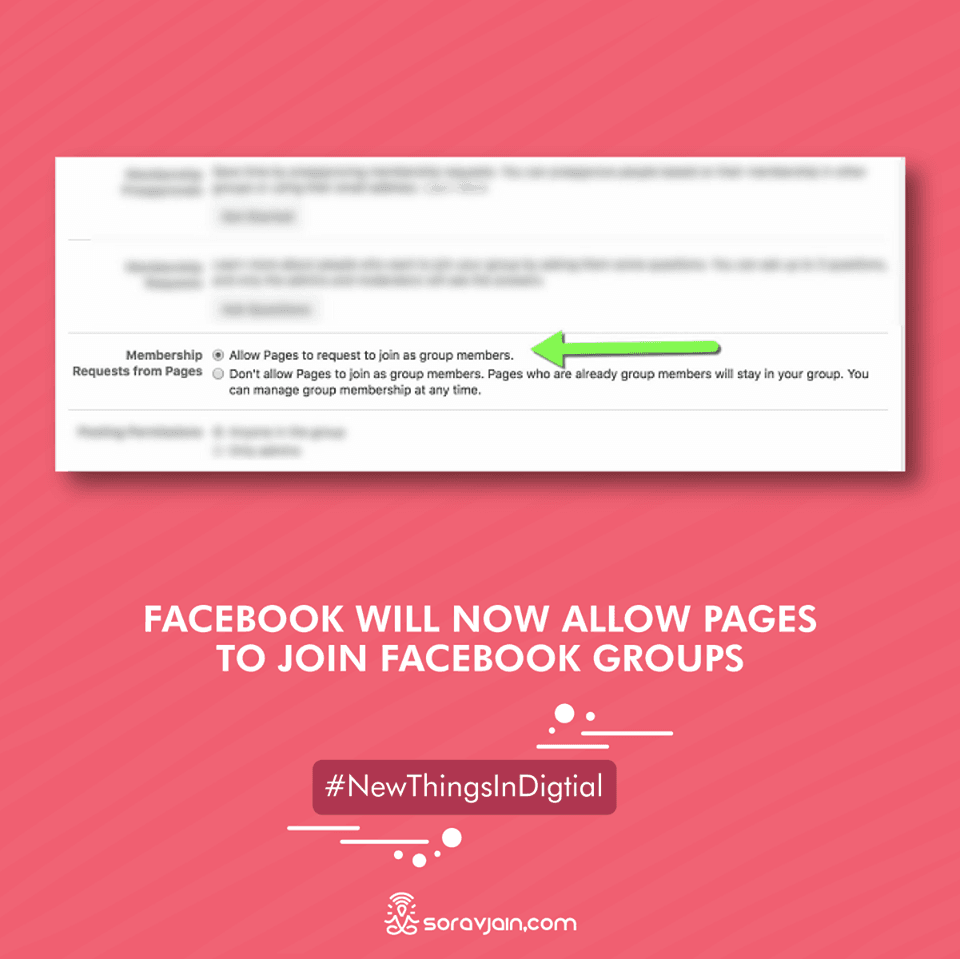 Facebook is now allowing some Pages to join Facebook groups, and comment and interact within them as a business Page. It could be another way for businesses to offset some of their losses in Facebook reach as a result of the platform's algorithm shifts. Being able to interact in groups as your business Page may provide an alternate means to generate exposure, and to build brand awareness within relevant Facebook communities.
#4 Facebook Announces Two New Video Ad Buying Options to Maximize Revenue Potential
Facebook has announced two new video ad buying options to help both businesses and publishers capitalize on the potential of video during the 2018 holiday season.
The first is what Facebook's calling 'In-Stream Reserve', which will enable advertisers to reach people watching video from a selection of the most engaging, highest quality publishers and creators. Second option 'ThruPlay', which will enable advertisers "to optimize and pay only for ads that are watched to completion, or for at least 15 seconds".
#5 Google Adds Smart Bidding for Search Partners
Google announced Tuesday that auctions on search partner sites may use Smart Bidding instead of smart pricing when an advertiser has conversion tracking set up.
#6 

Bing Ads Gives Advertisers Machine Learning-powered Insights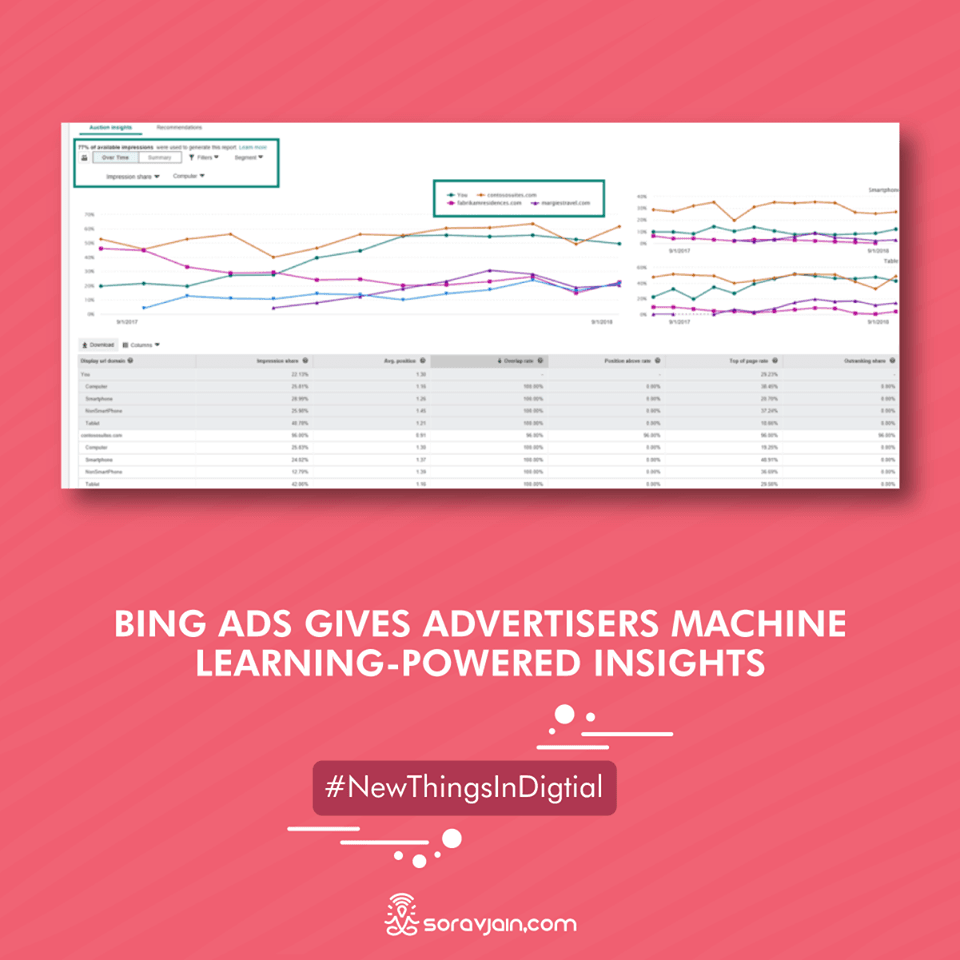 Bing Ads is rolling out the first set in a series of machine learning-powered insights advertisers will find in the web interface to help them analyze performance and take action more quickly in their accounts.
#7 

Instagram Introduces Scannable Nametags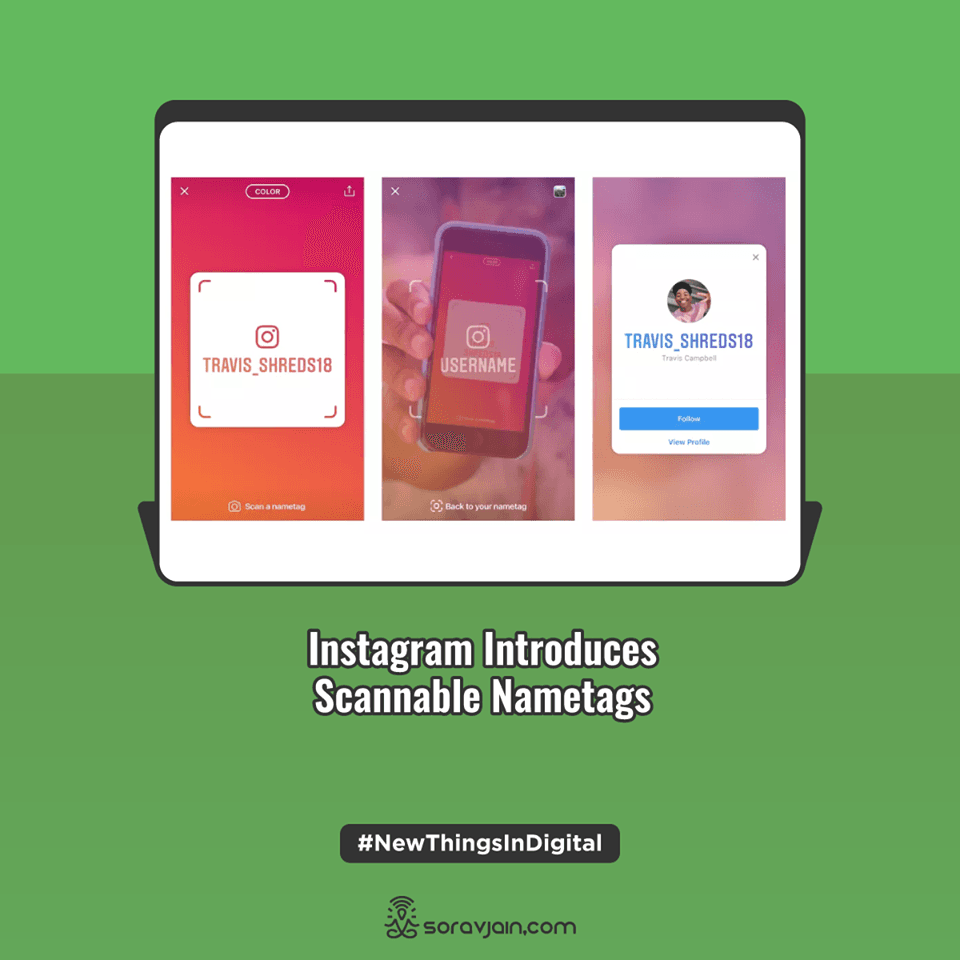 Instagram announced it's globally launching Nametag, a tool that provides an easy way to add friends in person and is uniquely yours.
#8 Instagram Tests Audio Messaging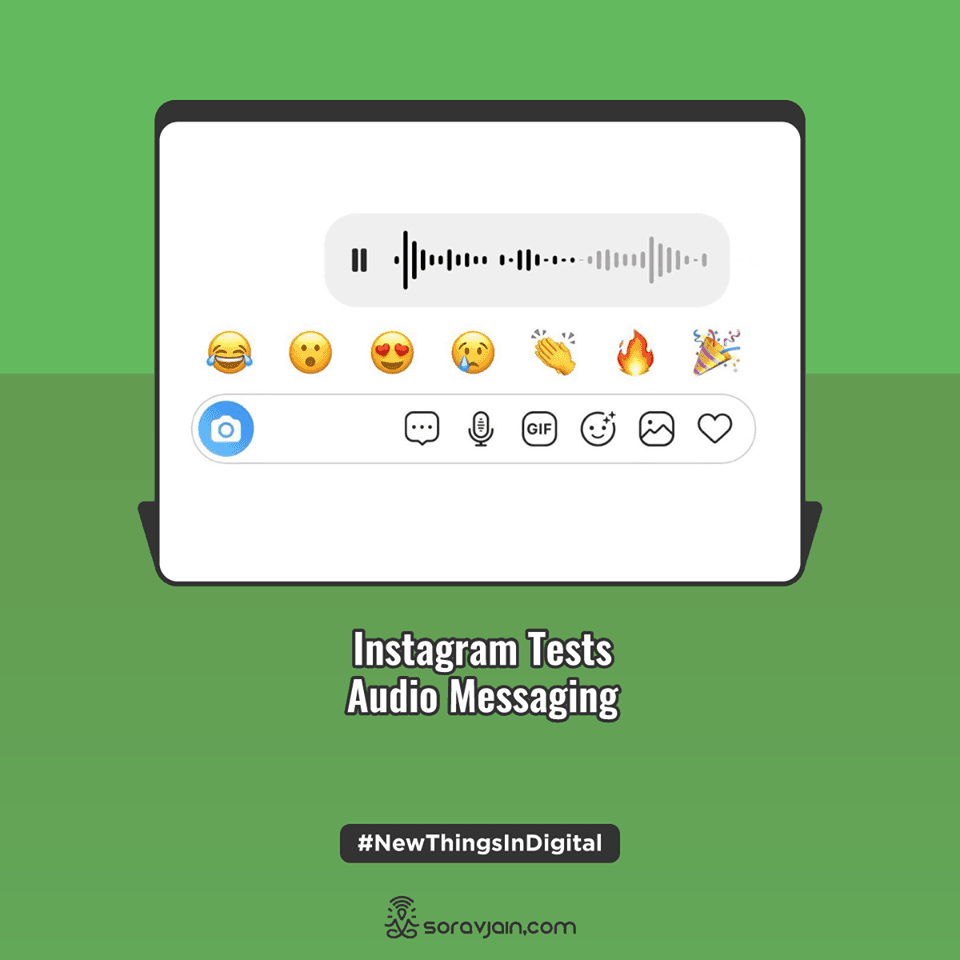 It appears that Instagram is testing a new audio messaging feature. This upcoming feature hasn't yet been confirmed by Instagram.
#9 Facebook Tests New Snap Map-Style Feature & Stickers for Facebook Stories
The new variation that is very similar to Snapchat's 'Snap Map', provides a broader view of where your connections are on a map, which reduces the privacy concerns of the original. It is also testing a whole new collection of stickers for stories.
#10 Facebook Launches New Anti-Bullying Tools to Improve User Safety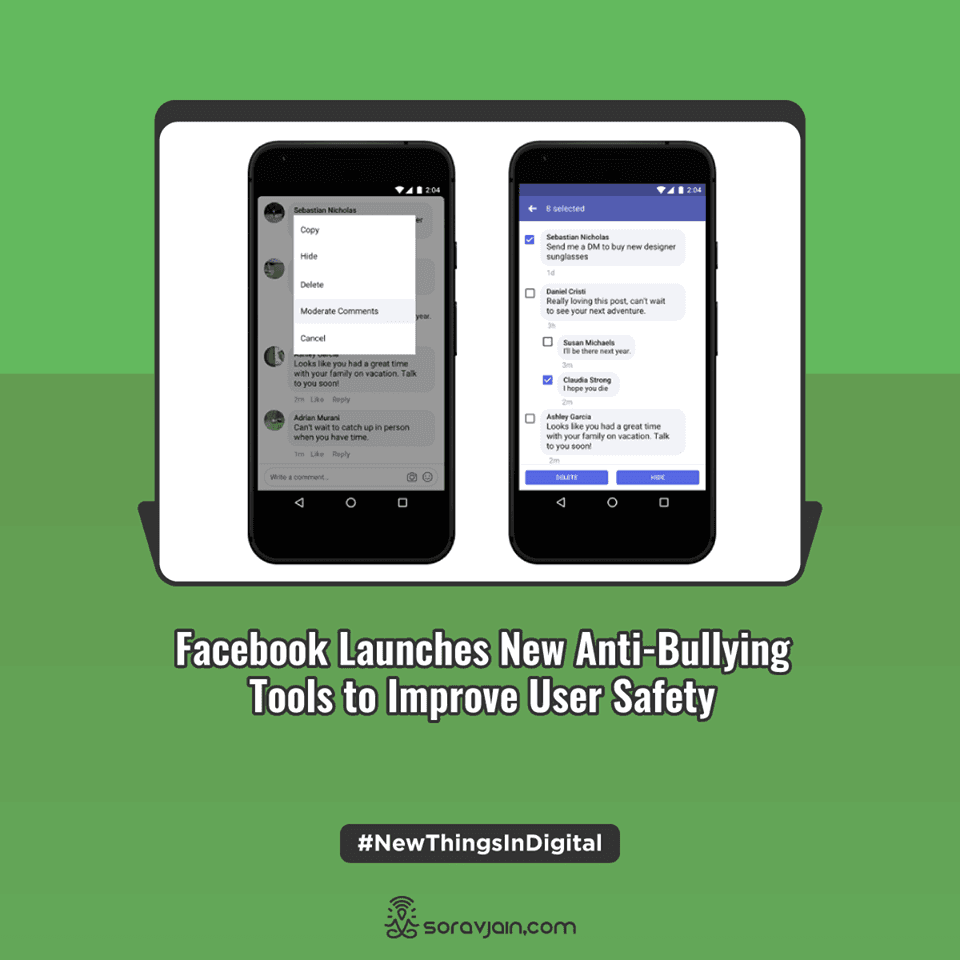 Facebook has announced a new set of measures to tackle on platform bullying and abuse, including tools to protect high profile users and options for people to report problems on behalf of others.
First off, Facebook's adding a new comment moderation tool which will enable users to delete multiple comments at once. The tool will make it a little easier to manage your interactions on Facebook, help… See More
#11 Twitter Introduces In-Stream Video Ads to All Regions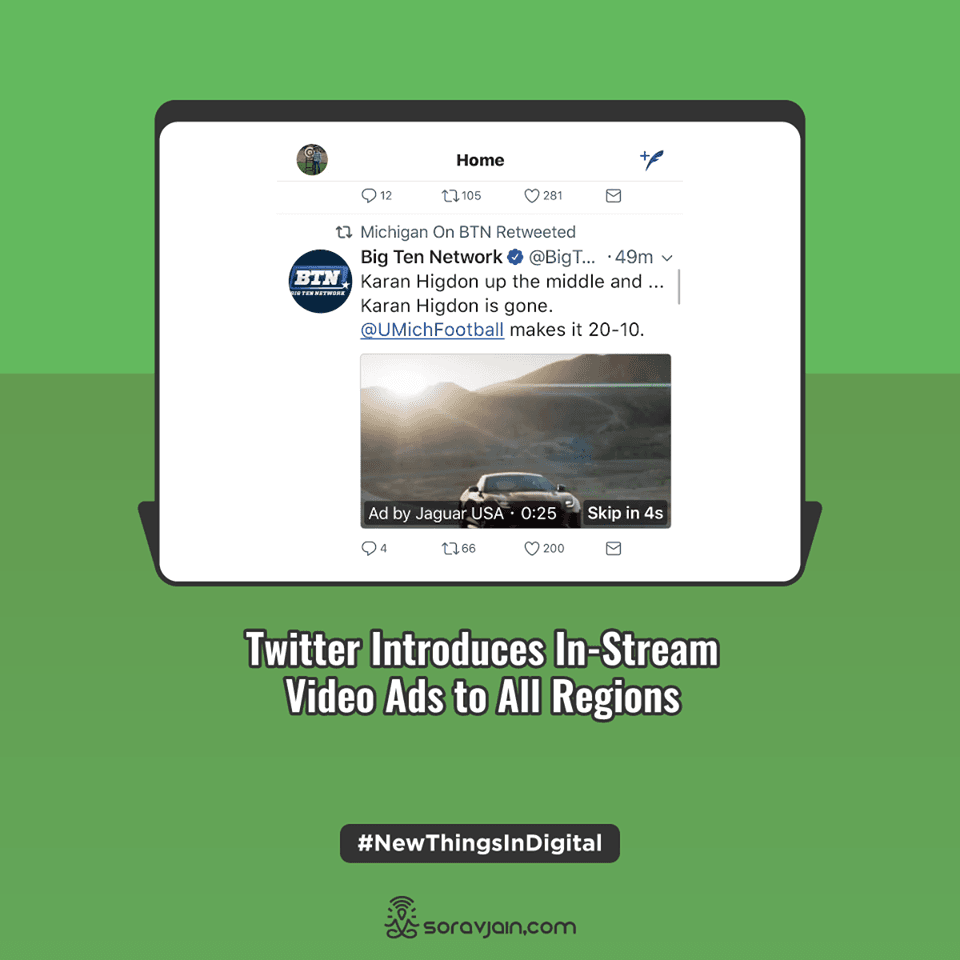 Twitter has announced a relatively small, but contextually significant, update. Now, advertisers using the platform's in-stream video ads will be able to reach a global audience with their ad content, as opposed to being region-restricted.
The expansion won't change things for all Twitter advertisers, but it will expand your Twitter Ad options, providing brands with more targeting tools to help maximize their campaigns.
#12 Instagram Stories Now Allows You to Post Videos Longer Than 15-Second Limit, But in Multiple Segments 
Instagram stories has been updated with an ability to automatically segment a video clip longer than the usual 15 seconds into multiple clip. All you need to do is to tap the Your Story icon and then press and hold the record button from the bottom-center for as long as you want to record a moment – without worrying about the 15-second limit. The app will automatically create segments of your story to let you share a creation of more than 15 seconds. You can then proceed with the segmented Instagram story by hitting the Next button.
#13 Instagram Permits Quick Replies in Direct Messages for Business Accounts
Instagram now lets you set quick replies to most commonly used keywords on the Direct Message. Brands into fashion, salon services, spa where the common question is PP (price please) can get benefited by setting an auto-reply for all such messages.
#14 Instagram Introduces App-Based Two-Factor Authentication
Instagram announced plans to enable app-based two-factor authentication to the Instagram app. This past week, Instagram rolled out this security update to all users on both iOS and Android. Admins and profile owners can now opt into using an authentication app rather than a text message to secure their account. If you don't have an authentication app previously downloaded, Instagram will even recommend one for you. Find out how to turn on two-factor authentication for multiple devices on the Instagram Help Center.
#15 Facebook Is Testing a New Image Size Option for Link Previews
Facebook's testing out a new image size option for link previews which would alter the presentation of content in the News Feed. The image on the left is the new format where the image is being narrowed down which would be a problem for businesses that have customized their previews based on the current requirements.
#16 Pinterest Adds New Discovery Option to Highlight Pins Similar to Your Interests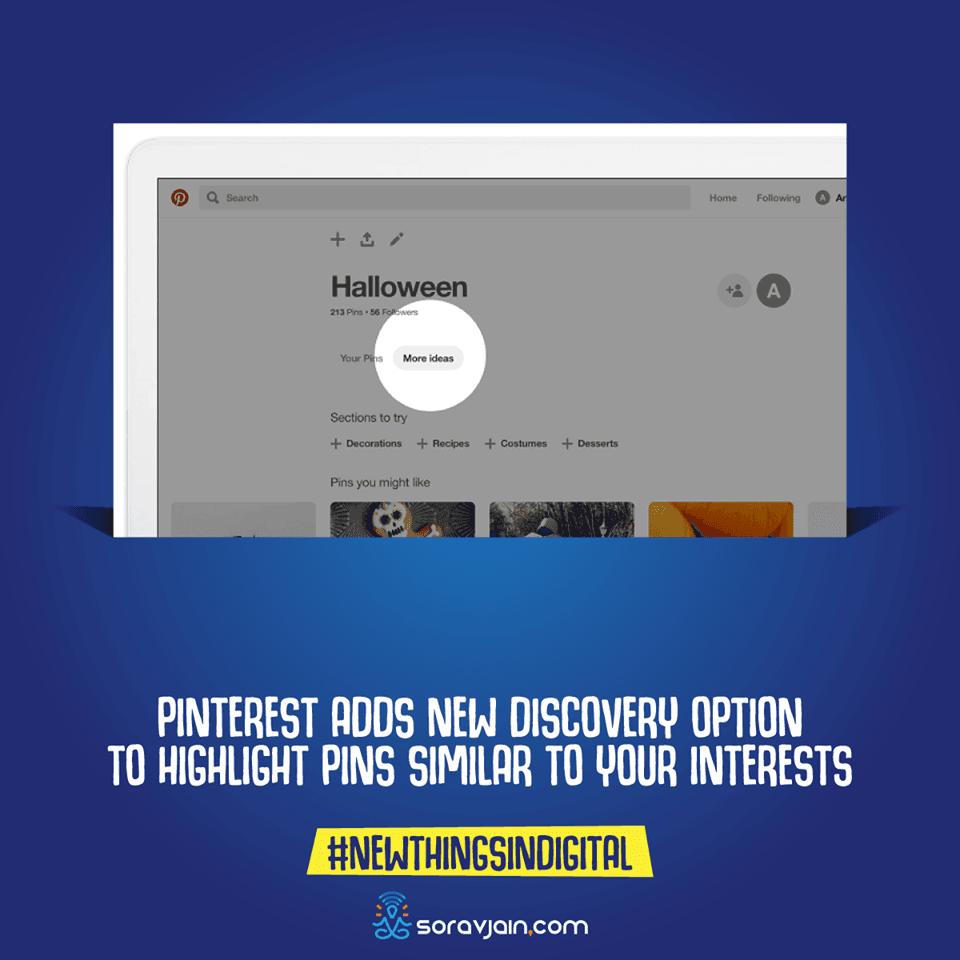 Pinterest is looking to boost content discovery with the addition of a new 'more ideas' tab which will highlight Pins similar to the content that you've previously saved on the platform.
#17 Native Ad Test in Google Discover Feeds Gets a New Look
Google has been running a limited test to show ads in what's now called Google Discover. With recent rebrand to Google Discover last month, the ads also have an updated look.
#18 Google Introduces Exact Match Close Variants Expand Again

The possibilities under this new regime of close variants appear bounded only by Google's own determination of what queries carry the "same meaning" as a keyword. This update comes back to the simple expectation that advertisers should feel confident that they are getting what they pay for.
#19 Facebook Introduces New Dashboard to Better Track Facebook Ad Performance
Facebook has launched its new Attribution dashboard, which will enable advertisers to get more in-depth insight into how each element of their Facebook presence is performing, including data on contribution to sales and comparative measurement. Called simply 'Facebook Attribution', the new tool aims to provide more data to help inform your approach.
#20 Facebook Implements New Restrictions on 'Low Quality' Ads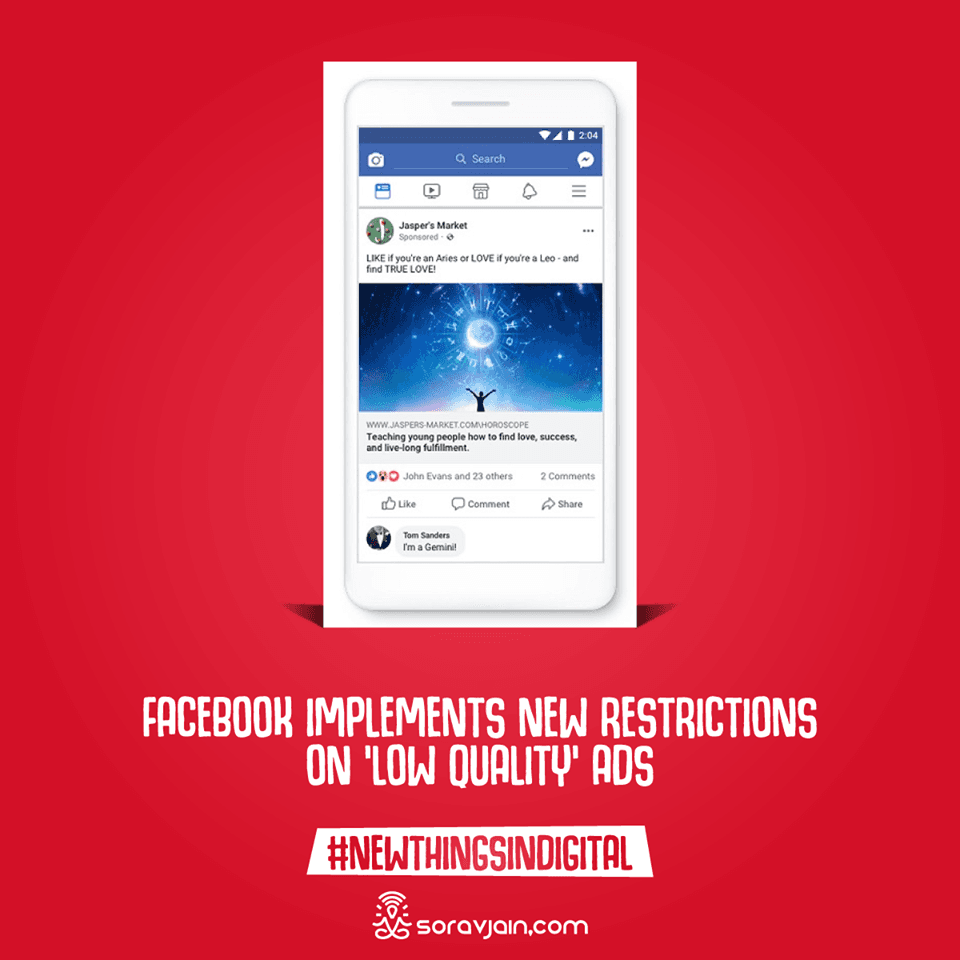 Facebook has announced a new set of restrictions, and increased penalties, for brands that publish 'low quality' ads on its platform. Low-quality ads on Facebook, such as ones that include clickbait or direct people to unexpected content, create bad experiences for people and don't align with the goal of creating meaningful connections between people and businesses. Low-quality ads on the platform will be disapproved distributed less.
#21 Facebook Provides New Updates for Branded Content Tags to Improve Transparency
Facebook's rolling out some new updates to its Branded Content tags in an effort to provide more transparency on brand/creator partnerships. First off, Facebook's changing the 'Paid' tag on Branded Content posts to 'Paid Partnership', better clarifying what the post note actually means. In addition to this, Facebook's also adding a new information tag to the top right of the main post image which will link to more info about the brand/creator partnership.
#22 Twitter's Trying Out Annotations and TV Show-Specific Collections to Provide Additional Context
Twitter's looking to provide more context and insight into trending conversations by adding new TV show specific tweet collections and 'annotations' within Moments to better explain key elements. First off, on TV shows – looking to tap into the popularity of the platform as a companion for TV viewing (previous research has shown that 60% of TV 'superfans' in the US share their opinions about the shows they watch on Twitter), Twitter is now adding event pages for TV show episodes to help collect the conversation into more easy to follow tweet threads.
#23 Facebook Launches New Ad Targeting Options for App Marketers
Facebook has announced a new option to help app developers target Facebook users who've previously downloaded their app and are likely to re-engage with it after lapsing. When a business relies on an app for growth, user retention and profitability are top priorities. But only 10-12% of app users stay active seven days after downloading an app and only 4-5% stay active after 30 days.
#24 YouTube Updates Video Ad 'Engagement' Register from 30 Secs Watch Time to 10 Secs
YouTube will now count an 'Engagement' whenever a user clicks or watches 10 seconds or more of your TrueView for action ad using maximize conversions or target CPA bidding.
Note the change in measurement is only for TrueView for action ads and will not alter YouTube's overall view count metrics in general reporting. But for advertisers paying for such engagements, the calculations will be different.
#25 Facebook Enables Instant Forms for Ad Campaigns
Businesses will now be able to include instant forms, formerly known as lead forms, in their Facebook ad campaigns "with brand awareness, reach and traffic objectives." This also includes ads in Facebook Stories and on Instagram. Instant forms can enable actions such as newsletter signups, donor registrations, and sample requests. They'll also allow users to indicate they want to hear from a business and how they would like to be contacted.
#26 'Navigate' query prompts Google to ask, 'Where do you want to go?' 
Go to Google and search for [navigate] or [navigation] or [directions] or something similar and you will get a direct answer/one box result at the top asking you "where do you want to go?"
Google will then ask you to enter in your starting point and destination and then show you a map of the trip, as well as a link into Google Maps for driving directions.
#27 Bing Says It Is Improving Web Crawler Efficiency 
Bing is working on making sure their crawler doesn't miss new content and at the same time overload your web servers.
#28 Google Ads Announces New Click-to-message Ad Features and Store Visits Updates
Google is adding functionality to click-to-message ads and rolling out attribution and bidding capabilities for retail advertisers tracking store visits generated from online efforts.
#29 Bing To Limit Number Of URL Submission Via Bing Webmaster Tools
Bing resolves backlog with its Webmaster Tools URL submission tool and also in the upcoming weeks, Bing will begin to limit the number of URLs that can be submitted via Bing Webmaster Tools.
#30 Facebook Adds Page and Business Recommendations to Groups
Facebook has added a new 'Recommendations' panel to Groups, which collects a listing of all the Pages and businesses that group members recommend, and could help facilitate sharing and discovery within trusted communities.
#31 Google Updates New 'Follow' Feature for Businesses in Google Maps
With an aim at ensuring a hold on discovery, and not lose out to Facebook as a business service, Google has recently updated a new 'follow' tab in Google Maps, which enables users to get updates from relevant businesses right from the app.
#32 Twitter Tests With 'Color-coded Highlights', 'Ice Breaker Question', 'Active Status Indicators' To Improve Engagement
Twitter had been testing out a range of new options for tweet replies, including color-coded highlights for the original poster and threads based on each response. It is also testing 'Ice-Breaker' questions tab and active status indicators. These are aimed at both improving user understanding of how replies work and encouraging further interaction and conversation via tweet. But they are in testing with Twitter employees.
#33 Facebook Updates New Music Options, Including Songs on Profiles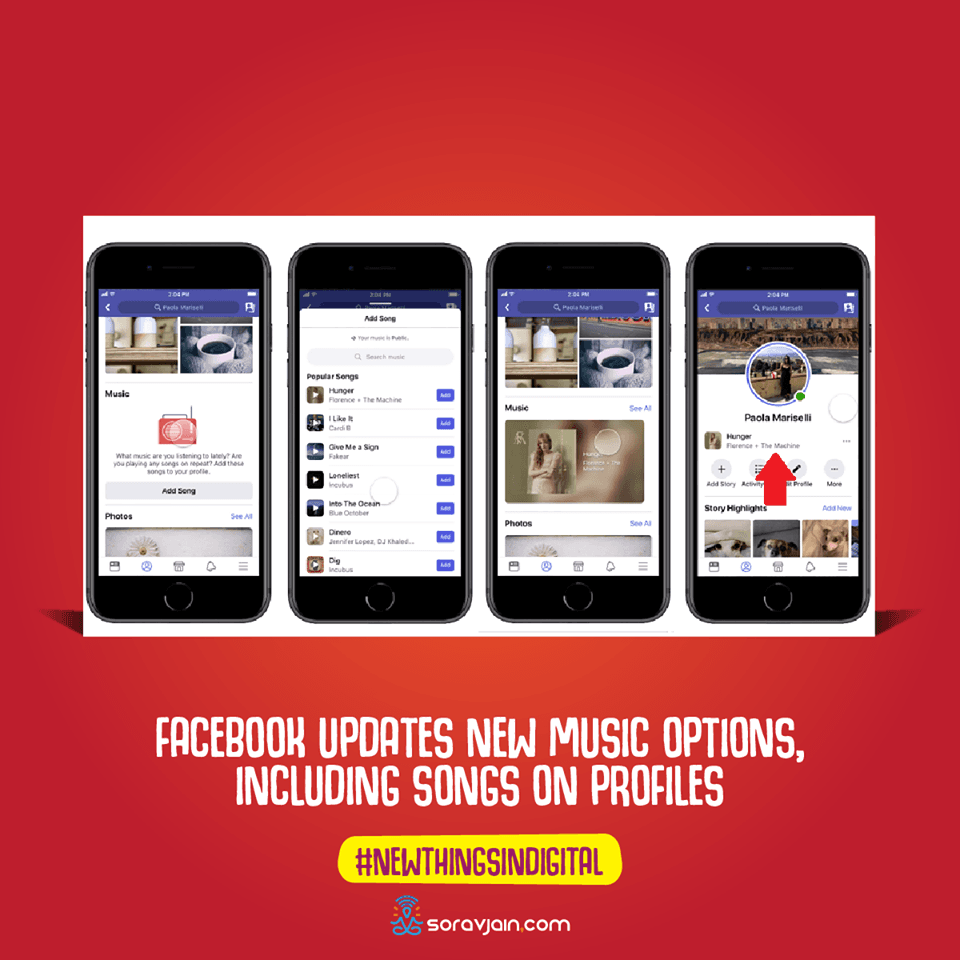 Facebook has this week announced a new range of music features, which includes a new option to add your favorite song to your profile, and pin it to the top, just below your display name.
Just take a photo or video from the Facebook Camera, or grab one from your camera roll, then tap on the sticker icon and select the music sticker. Once you find the song you want to add, you can pick the perfect part to share and add the sticker with the artist and song name. Move the sticker around and add other stickers and effects to customize your story.
#34 Facebook's New Look Messenger Layout To Be Rolled Out To Users From This Week
Facebook has now confirmed that all users will be able to access the new-look Messenger from this week. the new Messenger update aims to streamline the app's functions after it had become 'too cluttered' with new additions and tools that Facebook pushed in to try and expand Messenger's use case. The most noticeable change is the bottom function bar, with Facebook switching it from five tabs to three, narrowing down the focus.