The September clouds showered us with a bunch updates on the digital front. With Youtube having introduced a redesigned logo, new features for mobile and Twitter increasing their character limit to 280, the month has seen its fair share of updates. Read along to find what other surprises the digital world came up with this September. #NewThingsInDigital
1 Facebook Watch Tab Spotted on Profiles on Mobile & Desktop
The new Facebook Watch tab has been spotted as an option on the left sidebar on select profiles in the U.S. . Facebook Watch is possibly rolling out to more users in the coming days, as Facebook also continues to offer a new slate of funded shows for the platform. A famous page named "Humans of NewYork" has released its series on Facebook Watch as well! Know more
2 Instagram Stories Coming To The Desktop & Mobile Web
Haven't we always found Instagram on Web to be a bit daunting. Well, Instagram is starting to roll out the ability to view Stories on desktop. Additionally, a future rollout will allow users to create and post Stories from Instagram.com via the mobile web.
3 Facebook Allows Page Admins to Control Messenger Pop-Up Chat Prompt
In July, select Facebook page admins spotted a new Messenger chat feature that automatically popped up when visitors accessed their pages. This week, the option to activate or turn off this feature was spotted in Facebook's page settings. Admins now have the option to prompt visitors to "start a conversation" with the page via Messenger when it's online or if it tends to be "very responsive to messages." This new permission can be found in the Messenger Settings menu under General Settings
4 YouTube Introduces New Features to Mobile App
Youtube went ballistic this week with a barrage of updates. YouTube rolled out several new features to its mobile app and a new YouTube logo and YouTube icon that's cleaner, more flexible, and better designed for a multiscreen world. YouTube also announced that the desktop redesign introduced this past May is now available to all users around the globe.
5 Giphy Introduces View Counts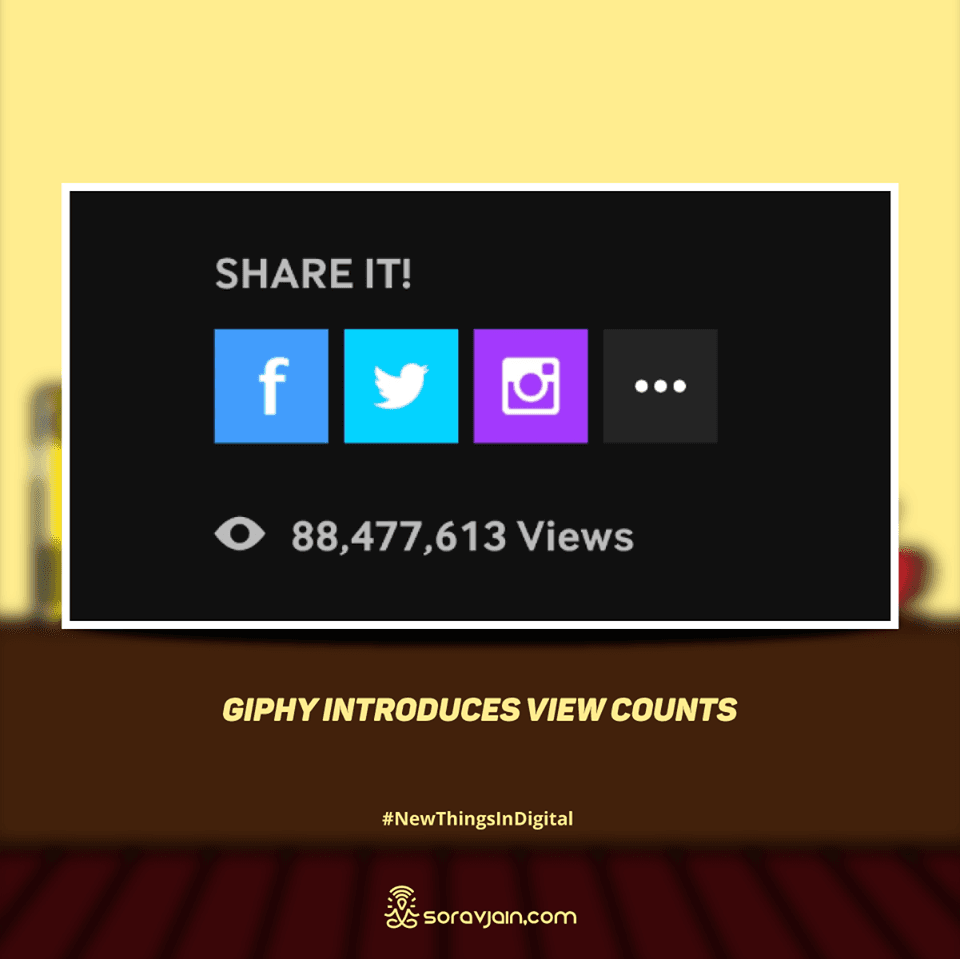 GIFs are not all fun! They are about metrics too. Giphy rolled out view counts for every GIF from an official artist or partner including Disney, MTV, HBO, the NBA, and many more. Giphy will also feature how many GIFs are available and the cumulative GIF view count on an official artist or partner's official channel. At this time, the platform will only take a view into account if a GIF is viewed on Giphy.com or through one of its distribution networks such as Facebook, Twitter, iMessage, or WhatsApp.
6 Facebook Blocks Ads From Pages Sharing Fake News
Listen up advertisers! Facebook is retiring a full list of boosted post options that "are rarely used and, more importantly, are not closely tied to advertiser objectives." Facebook notes that this update allows it to "improve and expand its most effective ad products" and "help advertisers identify solutions to help them reach their goals."
Read more
7 Instagram Galleries Can Now Include Both Landscape & Portrait Images in Single Posts
Yet another kickass update from Instagram this week. Instagram announced that users can now include both landscape and portrait photos when sharing multiple photos and videos in one post. TechCrunch reports that this new capability is currently rolling out to all Instagram users
8 Google Rolls Out An Early Preview Of Arcore
How exciting! Google released an early preview of ARCore, a new software development kit for building augmented reality apps for Android phones. Developers can start experimenting with this new platform now.
9 Facebook Tests Colored Comments To Help Make Responses Stand Out
The color background on Facebook is not going to be limited just to stories and status, but is now extending to comments as well. A small fraction of the users has reported to being able to use the feature while commenting, although it appears that it is strictly limited to mobile, for the time being.
10 YouTube Adds New Live Video Features
Like Facebook and Instagram, YouTube has also rolled out live streaming of videos, enabling videos to be played in real time, without any delay. The live chat option enables the users to interact with their fans instantly. This new feature is exciting!
11 Reach More Audience with the LinkedIn Audience Network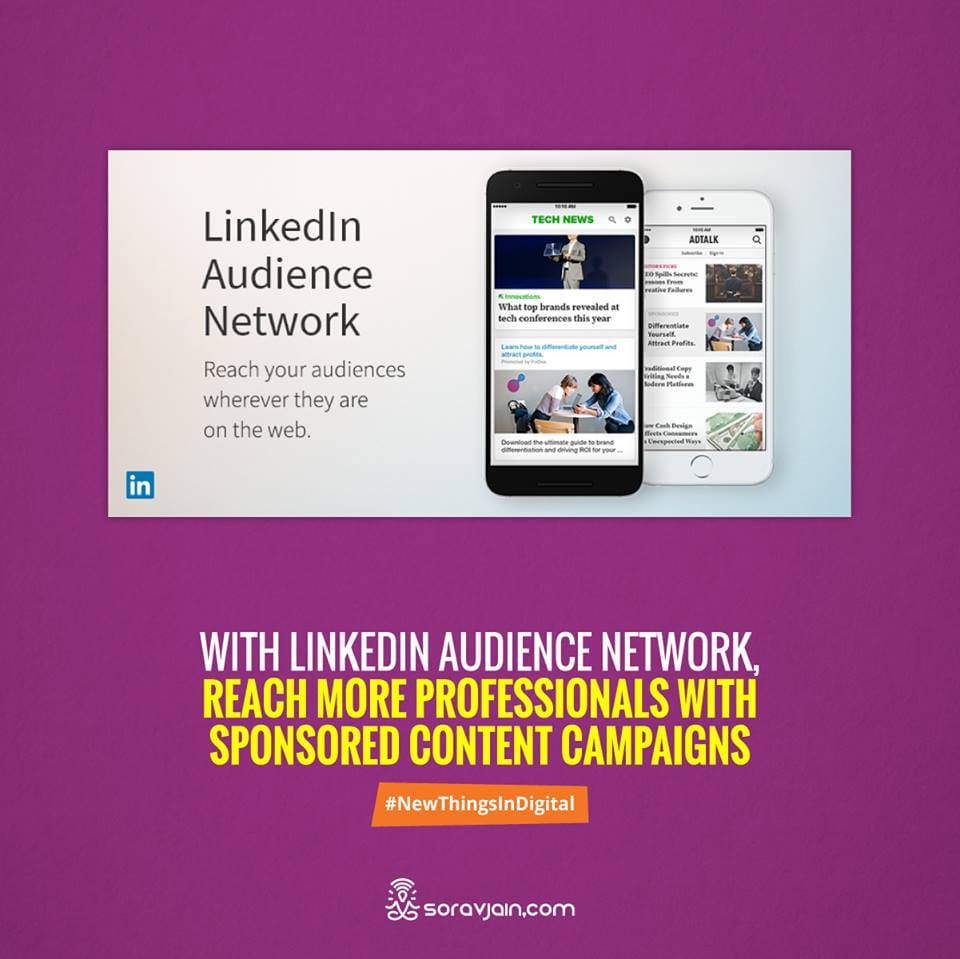 Now your sponsored content would reach more audience with the LinkedIn Audience Network. The advertising network enables you to reach even more professionals with your ads by placing your Sponsored Content on high-quality, third-party publishers across mobile and desktop.
12 Facebook Tests a New Option To Cross-Post Instagram Stories to Facebook
Facebook is now making a few tweaks to its least successful feature- Facebook stories. Now Facebook is testing to allow users to share their Instagram stories directly on Facebook. Recently, Facebook has also enabled live stories and public stories which maximize the views.
13 Facebook Gets Call To Action Button On Page Posts
Facebook recently added a feature that may help click throughs on Facebook page posts. With just a little bit of extra work, you can now add native call to action buttons to your organic Facebook page updates. Initial testing suggests this can greatly improve clicks.
14 Sharing Access To Twitter Accounts Without Having to Share A Password
Twitter's making it easier to manage business accounts on the go by adding the TweetDeck 'Teams' feature to their Android and iOS apps. The tool enables users to share access to Twitter accounts without having to share a password – similar to how you can manage a Facebook Page via your personal profile, as opposed to logging in as the business.
15 A New Option To Manage How Your Company Appears In Google Search
Google's looking to make it easier for businesses to manage their Google listings, with a new option to manage how your company appears in Google search directly from the search results themselves. New options have been added which enable you to edit your info, add photos and create mini-posts (more on those here) all direct from the search listing. Google will also provide prompts on information to include (or not) to enhance your listing.
16 Facebook Combines Power Editor & Ads Manager into One Invincible Tool
In an updated Ads Manager interface rolling out this week, Facebook combined "the ease of use and familiarity advertisers love" about Ads Manager with "the powerful ad creation and editing features" of Power Editor into a single platform. Facebook states that focusing its efforts on improving a single platform will bring greater efficiency to its advertisers" and Ads Manager will continue to evolve as more improvements are rolled out over time.
17 Instagram Brings Facebook Canva Ad Format to Stories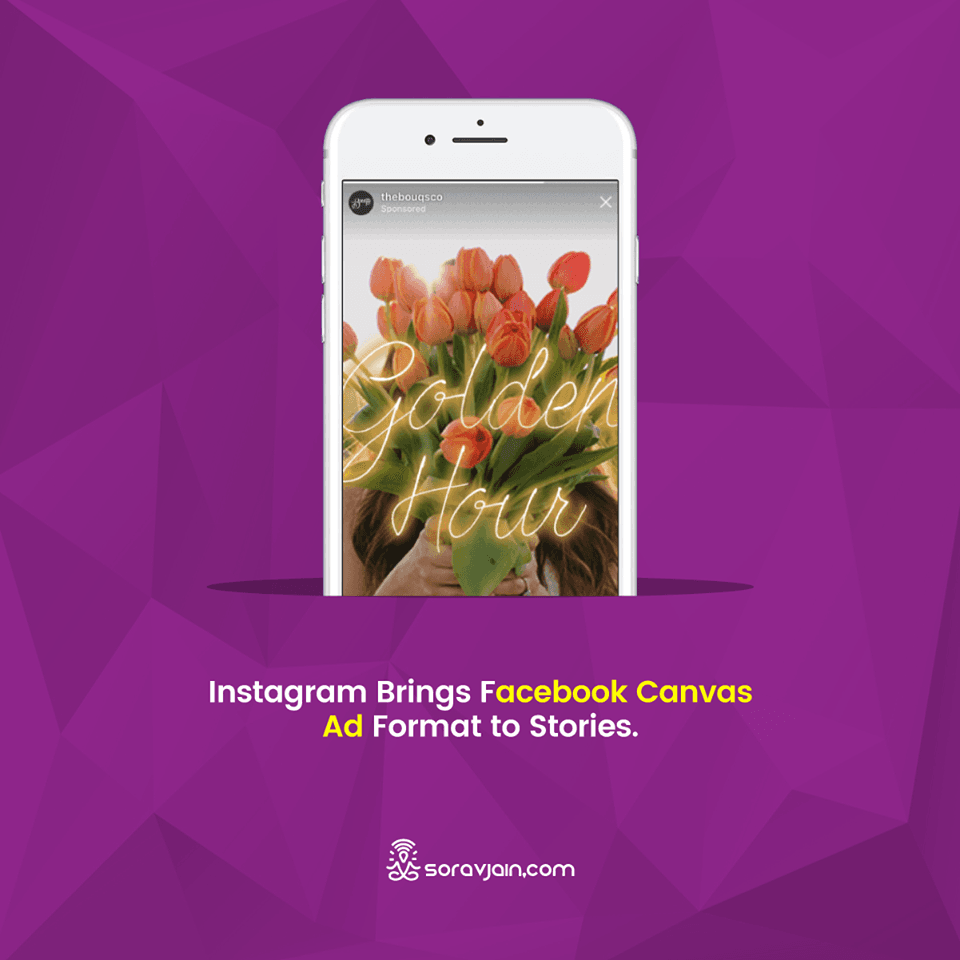 Instagram announced that businesses will be able to easily integrate Instagram stories with Facebook's fast-loading and immersive Canvas ads format and use them in campaigns across Facebook, Instagram, and Audience Network. Instagram also introduced a new uploading tool that allows advertisers to use their existing organic stories as ads in Power Editor and Ads Manager and gives them access to stickers, filters, and drawing tools found in the native Instagram Stories camera.
18 Facebook Tests Meet-Up Feature
Facebook is running a test of a new feature that makes it easier to discover potential new friends by connecting users with mutual friends of friends with whom they might have other things in common and encouraging them to meet up in person.
19 Twitter Tests Tweetstorm Feature On Android
Twitter appears to be testing a built-in but hidden "tweetstorm" feature within the Android app. This new feature automatically splits larger blocks of text into individual tweets and appends the tweet count at the end. Thank god for this feature. We don't have to strategically dissect a tweet into 16 different tweets.
20 Facebook Experiments With Pre-Loaded Instant Videos
Facebook is testing a new feature called Instant Videos that downloads and caches Facebook videos to a phone while it's connected to a strong WiFi signal so they can be watched later, on the go or offline.
21 Snapchat Updates Bitmoji-enabled World Lenses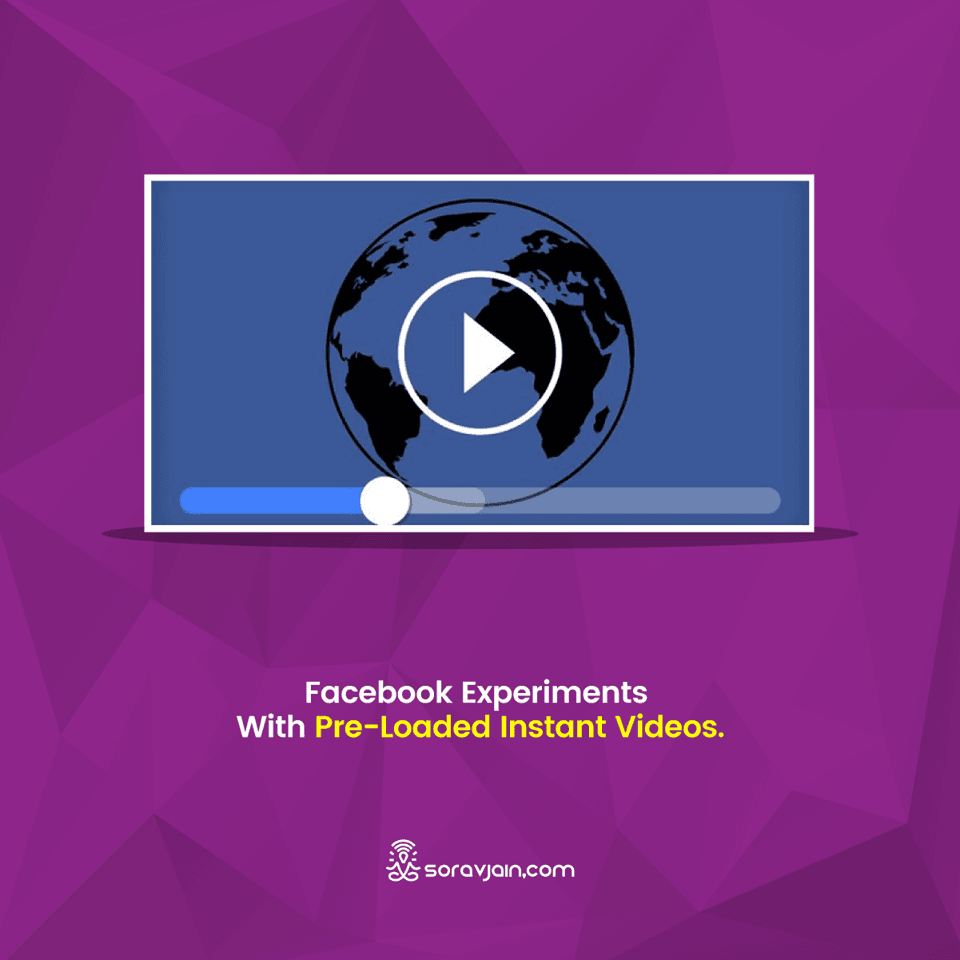 Snapchat is updating its Bitmoji-enabled World Lenses, a feature that allows users to overlay their Bitmoji characters onto their surroundings to make the animations look more realistic. Snapchat announced that the Bitmoji World Lenses will now be available in 3D and users have the option to change its size and interact with it by walking around and moving the position of the camera."
22 Facebook Experiments With Private Personal Profile
Facebook is testing a new option to set a "private" profile that only a user's closest friends can see. Facebook hasn't shared any details about the test at this time, but it appears to be looking for ways to help users separate close friends from acquaintances just like on Instagram, where a favourite friends feature is currently being tested.
23 Instagram Rolls Out Ability To Share Stories Through Direct
Instagram announced that users can now privately share Instagram stories in Direct Messages. Stories sent in Direct will disappear just as they typically do in the app. Instagram notes that users can disable the sharing option in their Stories settings and stories shared from private accounts can only be viewed by followers in Direct. This new feature is available on both iOS and Android.
24 Facebook Debuts Re-Designed IQ Site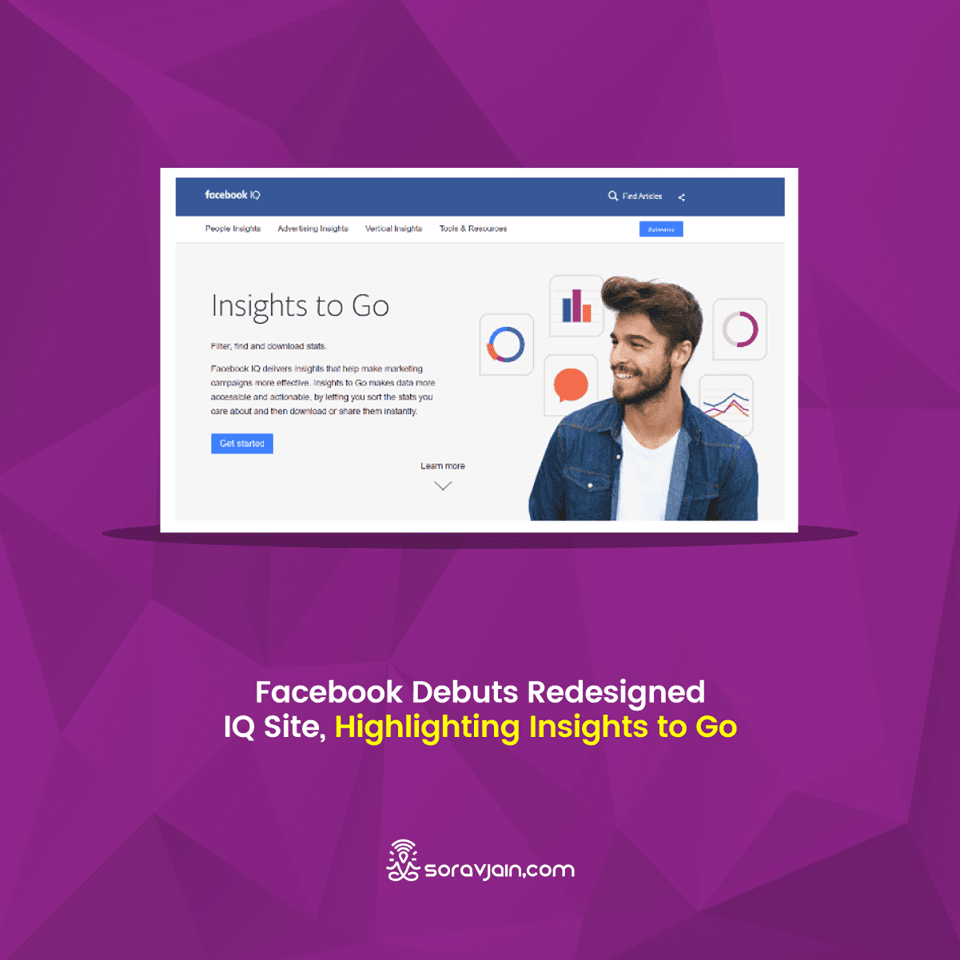 Facebook launched a newly redesigned website for Facebook IQ that now features an easy-access portal of all of its marketing and measurement data, white papers, and success stories on Facebook, Instagram, Messenger, and the Facebook Audience Network. Facebook also added a new Insights to Go tool, a "discovery engine" that enables agencies and marketers to filter, find, and share relevant insights and data instantly. The new Facebook IQ experience is available to all users globally and across all screens.
25 Pinterest Tests Sections for Boards & Reaches Over 200 Million Monthly Users
Pinterest announced that it now reaches more than 200 million people every month and is getting "ready for a slew of new features inspired by you." One of these upcoming new features is "boards within boards," which will enable pinners to add sections to their boards and make it easy to organize pins. Board sections are currently being tested and will be available to all users once testing is complete.
26 Facebook Removes Major Targeting Options to Fight Discriminatory Advertising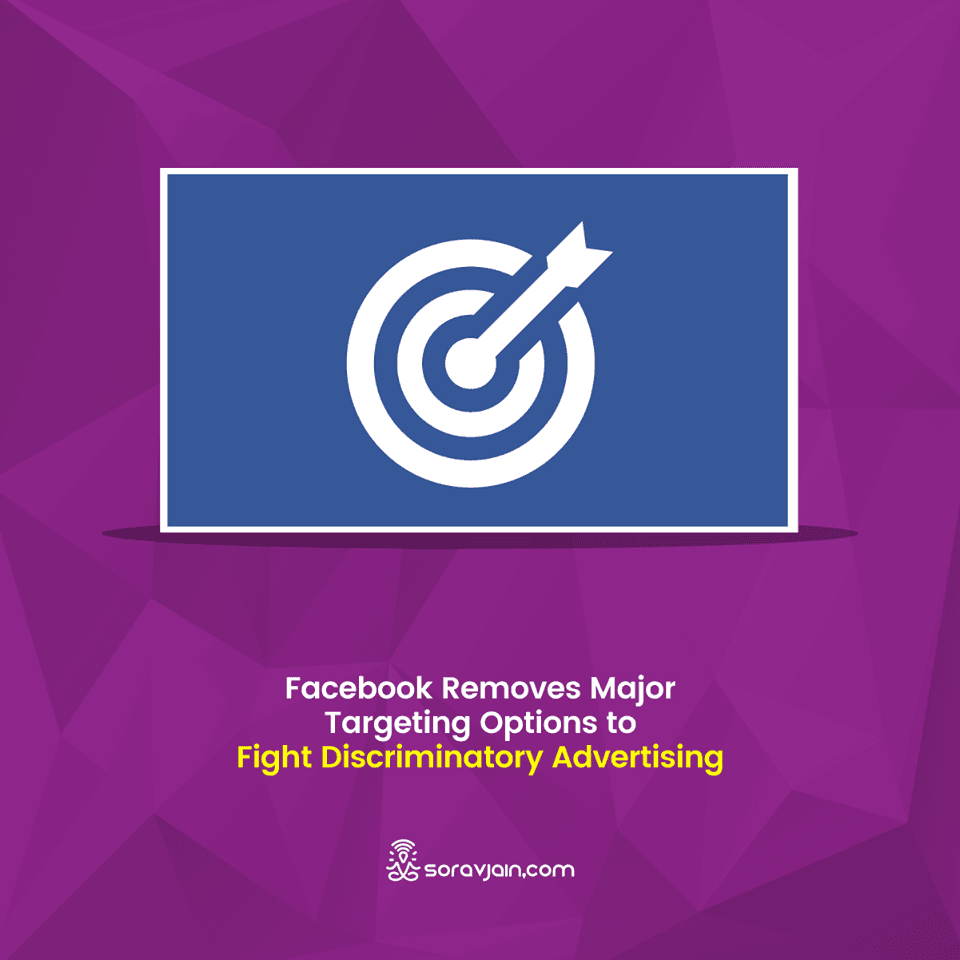 In an attempt to thwart discrimination based ad targeting, Facebook announced the ability for advertisers to target their campaigns based on a user's employer and education will be removed from the advertising platform. The decision comes after Facebook found that advertisers could target discriminatory groups such as "Jew Haters" and "NaziParty" in their ad campaigns. It is still unclear if the options will come back. However, advertisers with existing campaigns that use these targeting options (employer and education) are still in the ad set.
27 Facebook Tests Snooze Feature To Temporarily Mute News Feed Updates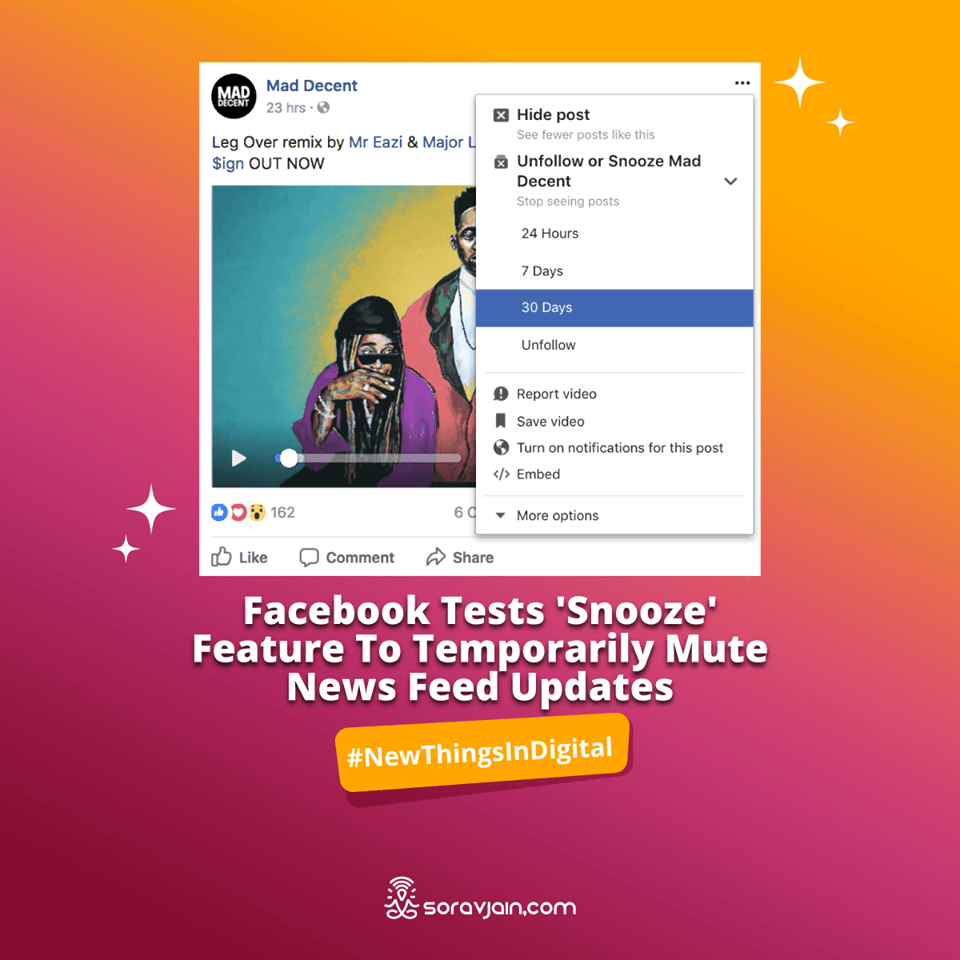 Facebook is adding an additional layer of customization by bringing in the 'snooze' feature that will help you unfollow feeds for a period of 24hrs, 1 week or even a month.
28 Pinterest Adds New Ad Targeting Options
Pinterest rolled out a new ad product that will give advertisers the access to over 5000 categories to target campaigns. This new tool has power to surface over 100 billion pins based on pinner's interest.
29 Instagram Reveals 'Follows You' Feature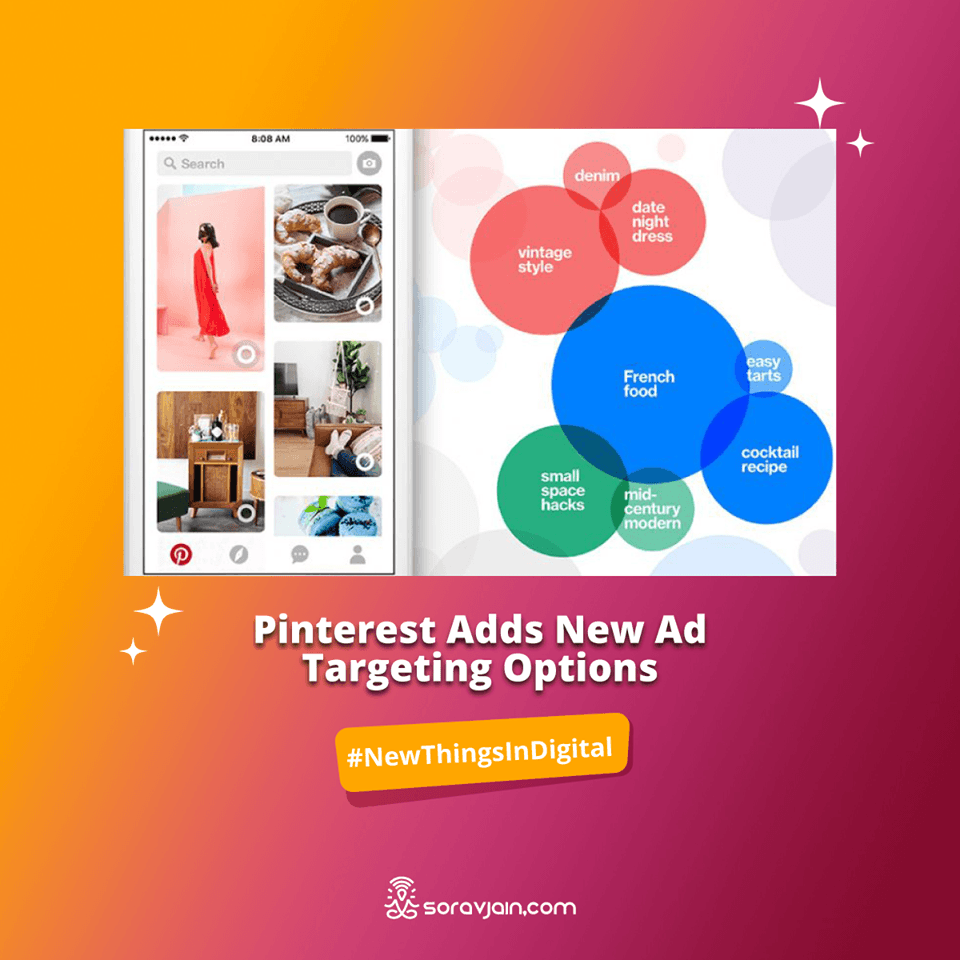 Instagram users have spotted the new 'Follows you' button on Android. The new alert appears beneath the user's name and bio of the profile.
30 Facebook Rolled Out Dynamic Creative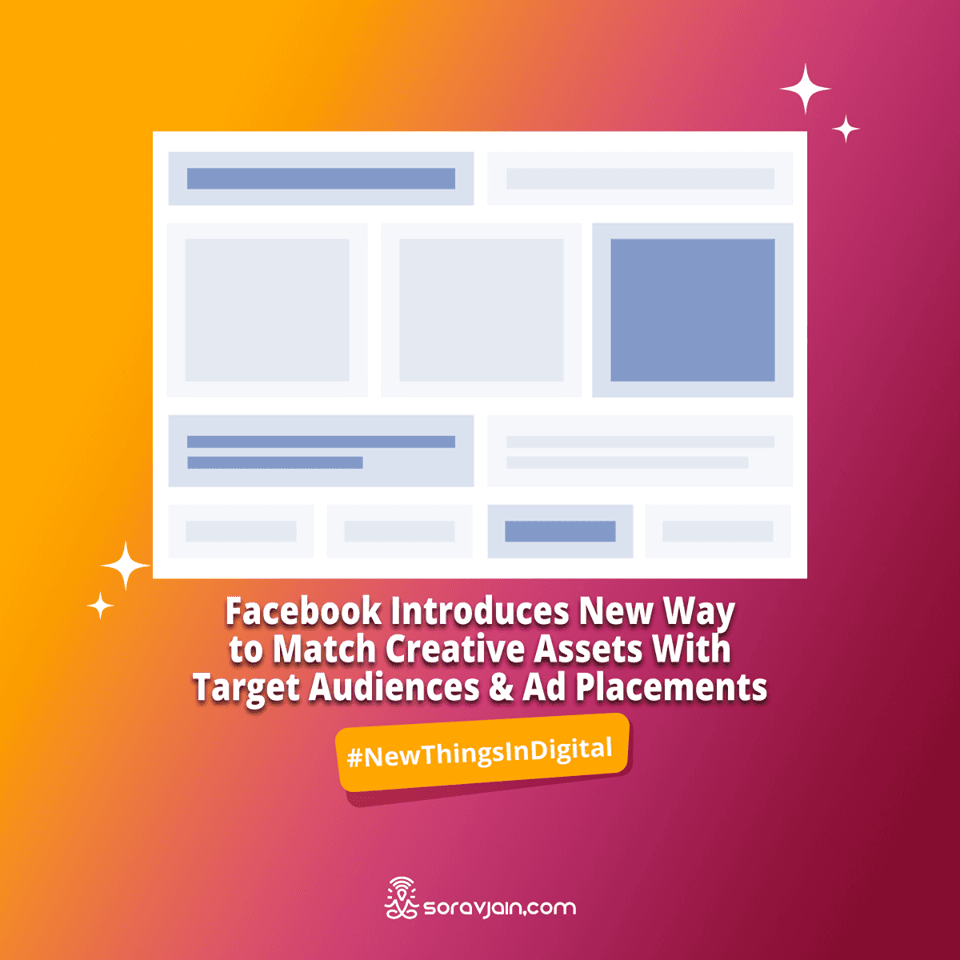 Facebook rolled out Dynamic Creative, a new way for advertisers to automatically match what creative works best for a target audience or placements.
31 Facebook Introduces Option To Get Messages On Page Posts
Facebook rolls out the new "send message" feature that you can add to your very own post during creation. Have you got it as well? Let us know in the comments below.
32 Instagram Adds Fourth Column To Photo Grid On Profiles

Users around the world report seeing a 4*4 grid in their profile. Did you also get the update?
33 Instagram Now Autoplays Video-Sound Once Turned On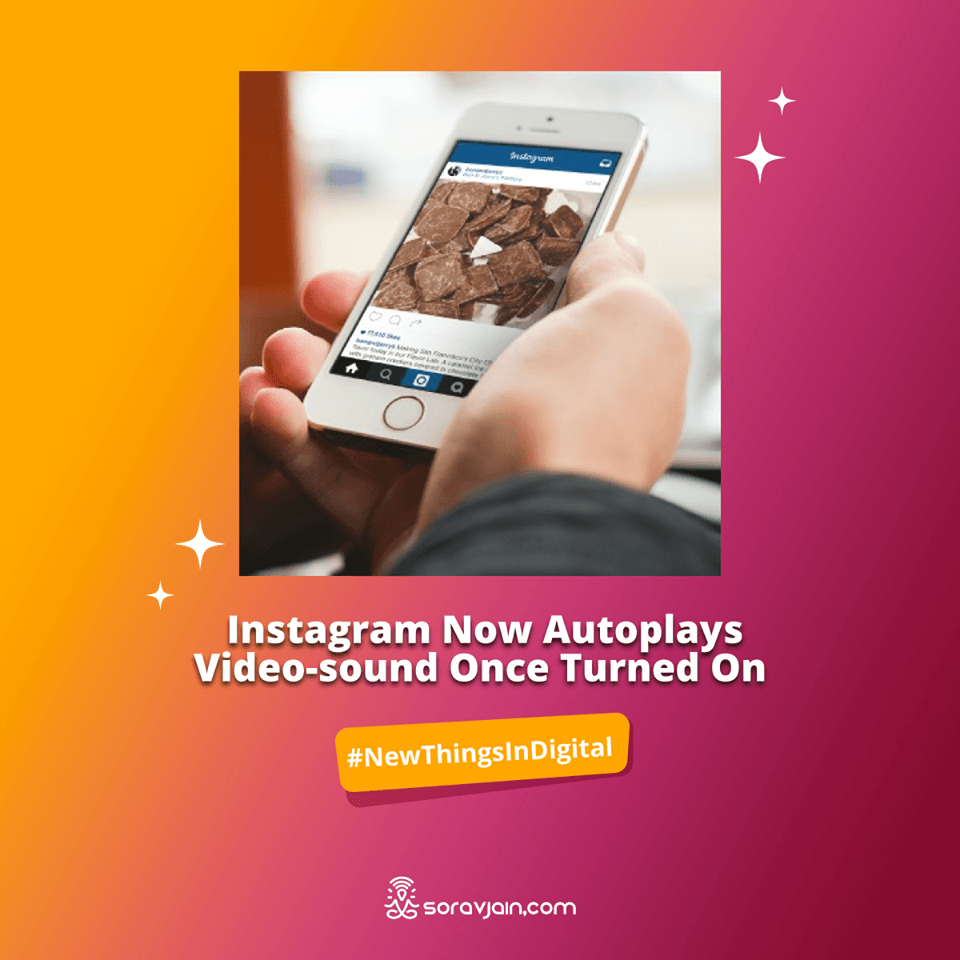 If you are going to unmute one video in Instagram, beware, all your other videos are going to play unmuted as well. Instagram enables video to autoplay audio.