September saw many major digital marketing updates that were rumored about and much-awaited. From Instagram finally launching its Music feature, LinkedIn adding a 'FindTheExpert'option, Pinterest's new business profile option, to Twitter's content sharing option on DM'and Instagram's Dark mode, catch up with all the new things in digital for the month of September.
#1. Facebook May Soon Hide Total Like Counts on posts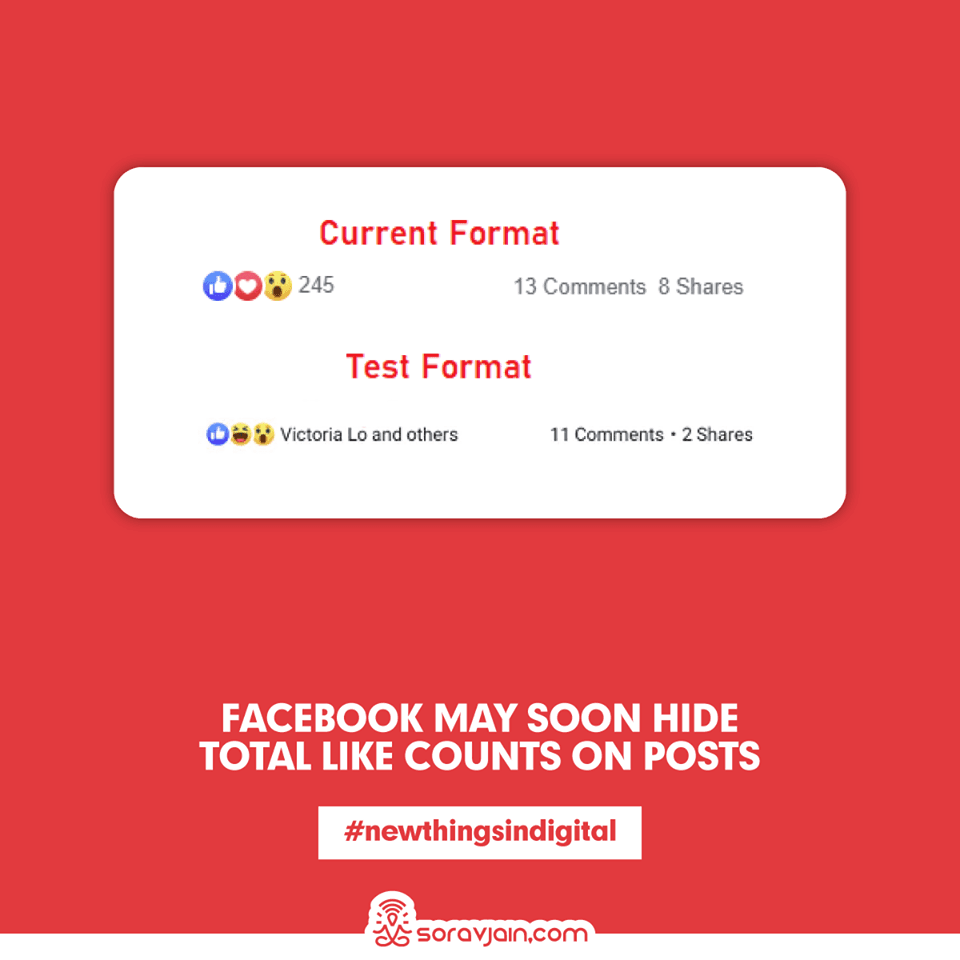 Facebook is considering to hide like counts on the posts. The post 'Like' listing won't show the full count, but an indicator of 'Reactions' to the post and an "…and others" summary, as opposed to a full Like listing.
#2. Facebook Begins Rolling Out Updated Desktop Layout
Facebook has now started rolling out the new experience to users, with a prompt notifying them of the change. The new layout aims to make it easier to navigate to your favorite elements, with tabs along the top of the screen, and a more compressed view.
#3. Twitter Tests New 'Topics' Shortcut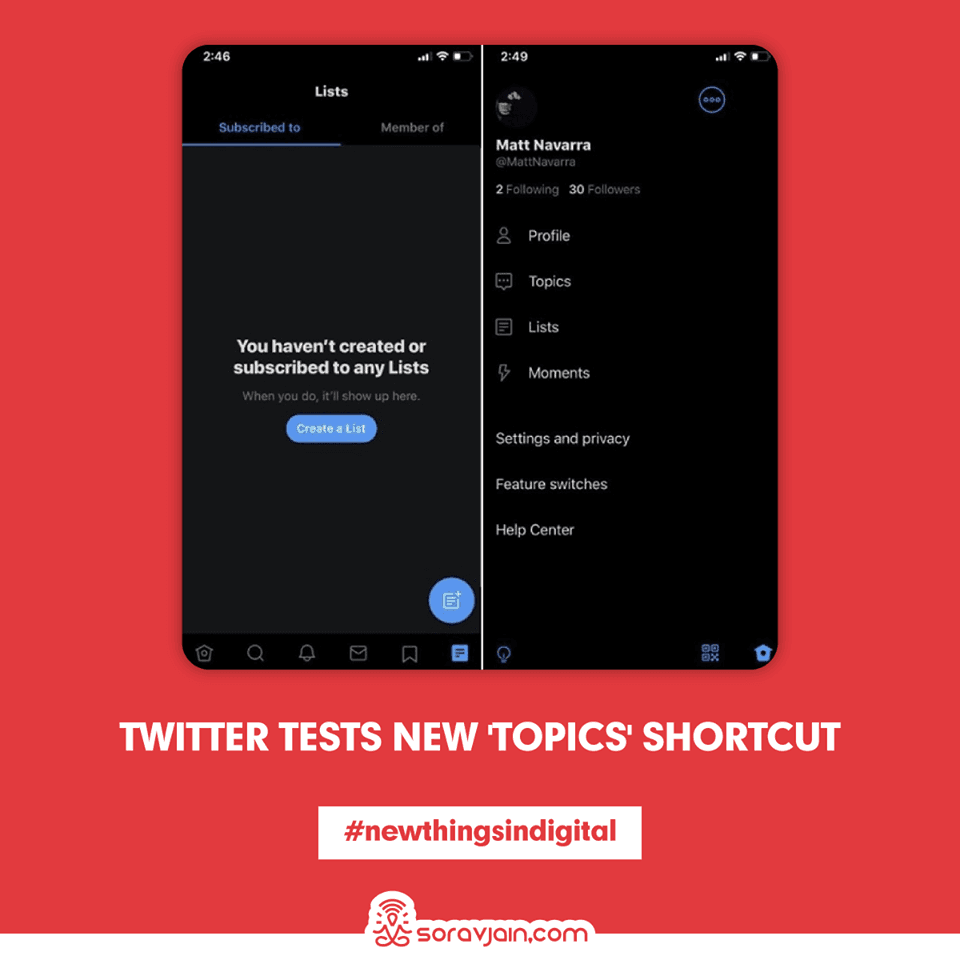 Twitter's testing out a quick links to list creation within the Lists tab, and a new 'Topics' sidebar, another way to connect you through to more tweet content.
#4. LinkedIn Adds Auto-Generated Alt-Text Tags to Uploaded Images
LinkedIn has added a manual alt-text tagging option for uploaded images, helping to improve platform functionality for vision-impaired users, while also, potentially, giving LinkedIn another element to use for related search and discovery options.
#5. Facebook Updated Its Facial Recognition Settings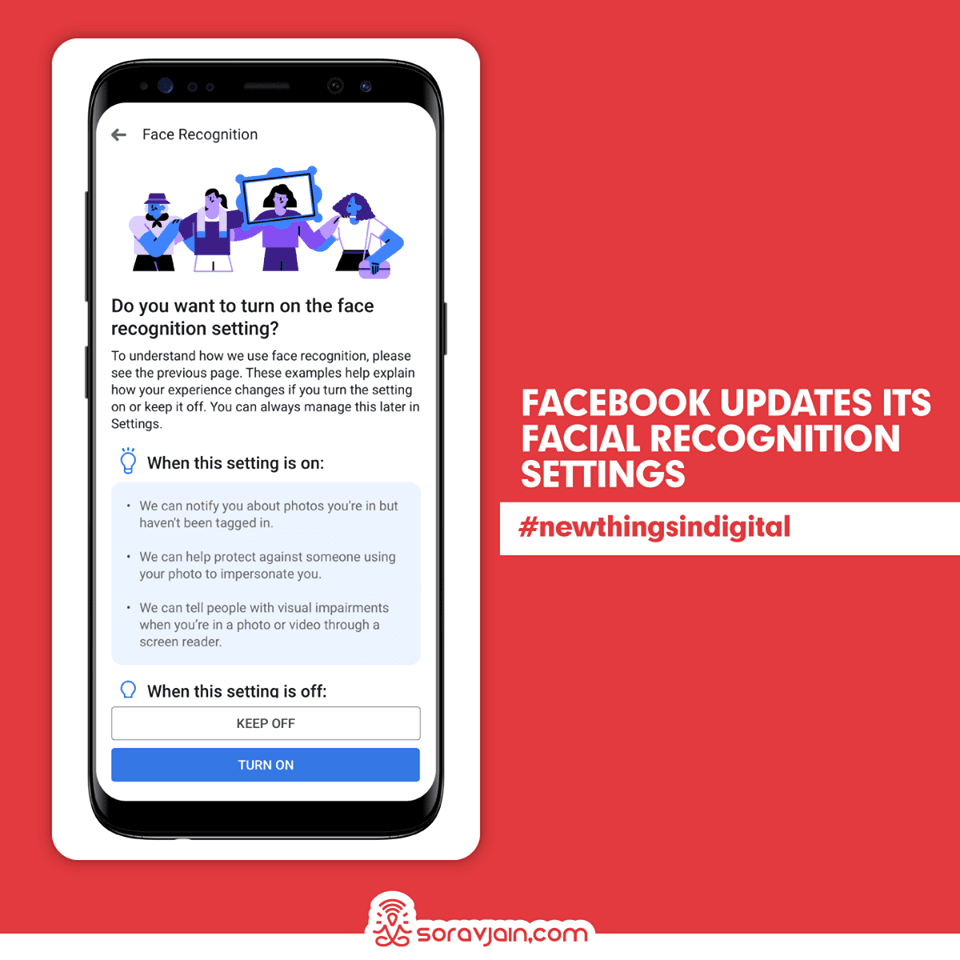 Facebook has long used facial recognition to identify faces in photos its users upload. This allowed the company to automatically suggest tags based on your friends list, in a feature called "tag suggestions."
Facebook is now making it easy to turn off and will no longer automatically opt new users into face tagging
#6. WhatsApp is Rolling Out Audio Playback Feature To Some iPhone Users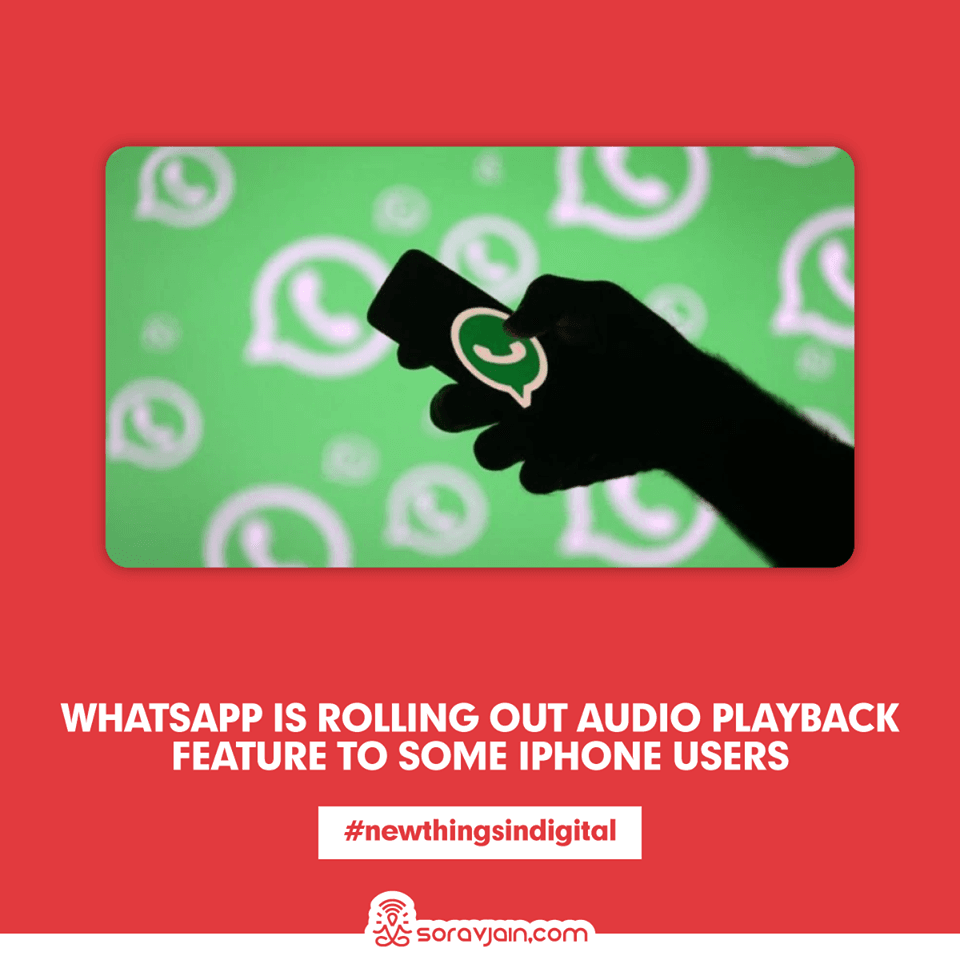 WhatsApp has started rolling out an audio playback feature that will allow iPhone users to listen to the audio files that they receive in the notification window of the phone when it is locked.
#7. Google Ads Seasonality Adjustments Now Available For Search, Display Campaigns
The seasonality adjustments feature that Google previewed at Google Marketing Live in May is now live for Search and Display campaigns. It is not available yet for Shopping, Video or App campaigns, but is expected to come to Shopping campaigns later this year.
#8. Microsoft opens Responsive Search Ads Beta To All Advertisers
All advertisers can now start testing responsive search ads in their Microsoft Advertising accounts. With responsive search ads (RSAs), first introduced by Google last year, the ad systems automatically serve up a combination of headlines and descriptions provided by the advertiser.
#9. Facebook's Testing a New 'Chat' Post Type To Connect Users To Private Messenger Chats
Facebook is testing out a new Facebook post type which would funnel viewers through to a private chat group on Messenger. This would essentially enable users to promote a private Messenger chat group and link their connections through to it.
#10. LinkedIn Adds New 'Find An Expert' Post Option To Connect with Relevant Freelancers
The new post type seeks to simplify the process of finding relevant freelancers and professionals, while also making your request for help stand out within LinkedIn feeds. Interested providers can click through for more specific info, helping (ideally) to filter your responses down to more relevant providers for each.
#11. Google Wants In On Stories Too, Adding Stories-Like Option For Photos
 Starting today, you'll see photos and videos from previous years at the top of your gallery in a new feature we're calling Memories
#12. Instagram Is Reportedly Working On A New Tool Which Replicates TikTok's Key Features
Just like TikTok, "Clips" allows users to record segments of videos into a single video Story. Just like TikTok, users can overlay music on clips. Just like TikTok, users can adjust the speed and timer of each video clips.
#13. Facebook Adds New Tools For Public Figures, Including Multi-Contributor Stories & Product Tags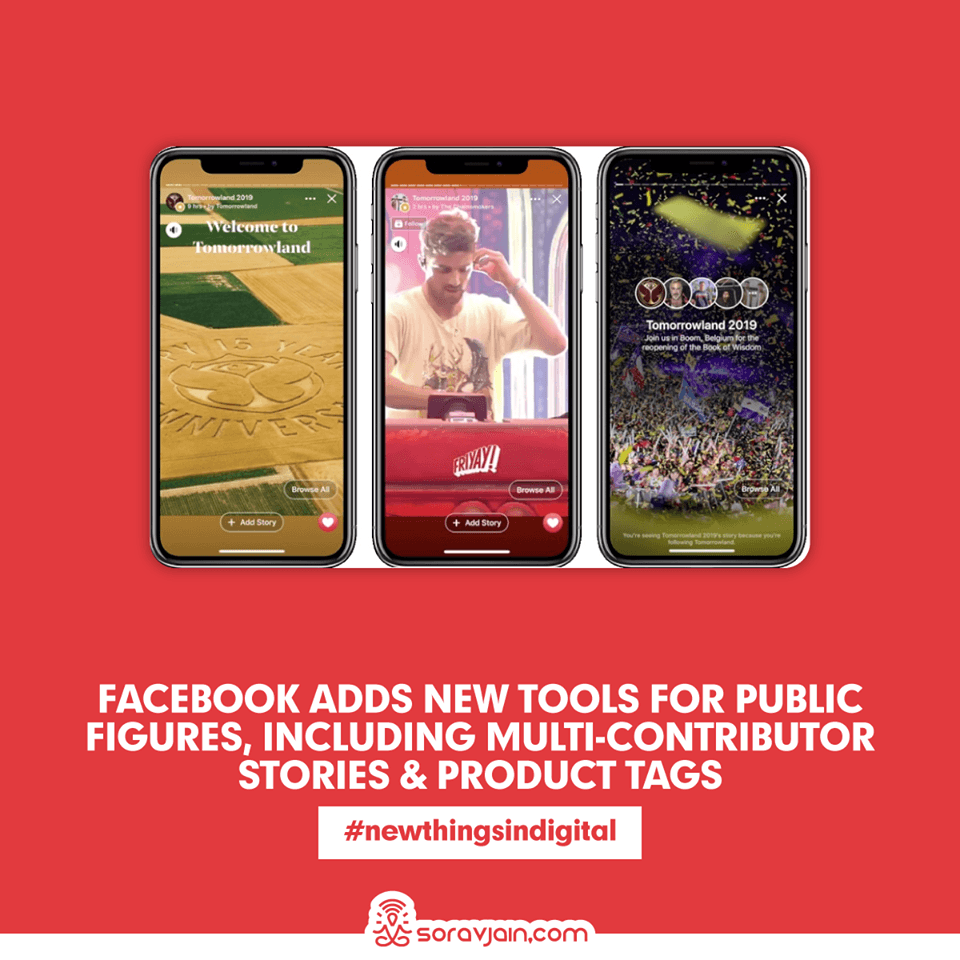 Facebook is adding this new option that will enable multiple public figures to contribute to the same Facebook Story – "giving fans a variety of perspectives around a specific topic or event".
#14. Twitter Officially Launches Option To Drag to Re-order Attached Tweet Images
Twitter has now officially launched the capacity for users to rearrange their attached tweet images via a simple drag and drop process.
#15. Google Ads Announce More Changes To Keyword Match Types
Google Ads has recently announced that it now allows ads to be served for queries that it understands to share the same meaning on broad modified and phrase match keywords.
#16. Google Makes Big Change To Nofollow, Introduces 2 New Link Attributes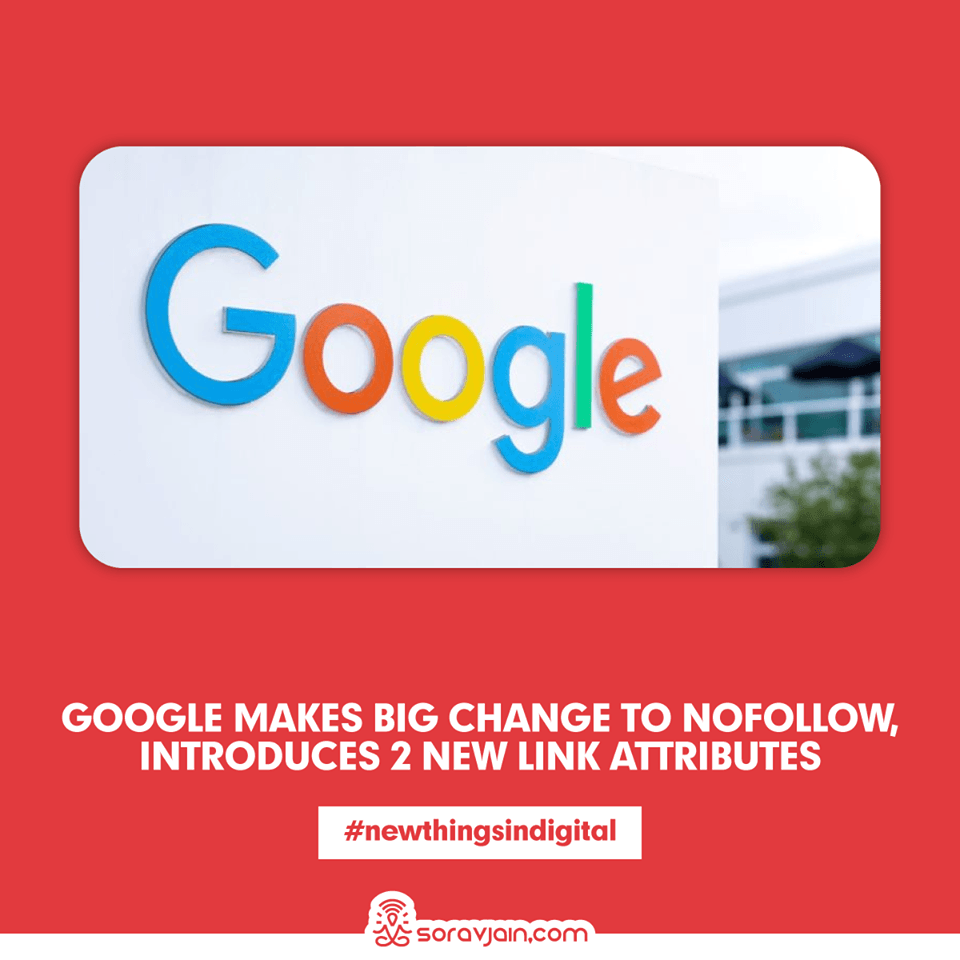 Google is evolving the nofollow link attribute and introducing additional attributes to help Google understand the nature of links.
The two new link attributes joining rel="nofollow" are:
rel="sponsored": Identifies links on a site that were created as part of advertising, sponsorships or similar agreements.
rel="ugc": Identifies links that appear within user-generated content, such as comments and forum posts.
#17. Instagram Music is Finally Available in India
The much-awaited Instagram music sticker is now available in India. It allows you to add your favorite music to your story. Here are the different things that you can do with it:
– Select the lines of the song that you want to add & play with your story
– Choose from different effects for how the lyrics should appear on the story
– Once the story is live, your followers can add the same music to their story directly from yours, by clicking on the lyrics
#18. Facebook Is Removing Its Group Stories Option As Of September 26th
Facebook has decided to remove 'Group Stories' functionality, which enables Facebook group members to contribute to a single, collaborative Story within that group. At that point, no new group stories can be posted, and existing group stories will be deleted.
#19. Instagram Rolls Out New Posts & IGTV Scheduling Feature
Instagram will now let people publish and schedule their Instagram Feed and IGTV content for up to six months. In a few more months, Instagram Feed and IGTV drafting and editing will also become available.
#20 WhatsApp Starts Rolling Out Hide Mute Status Updates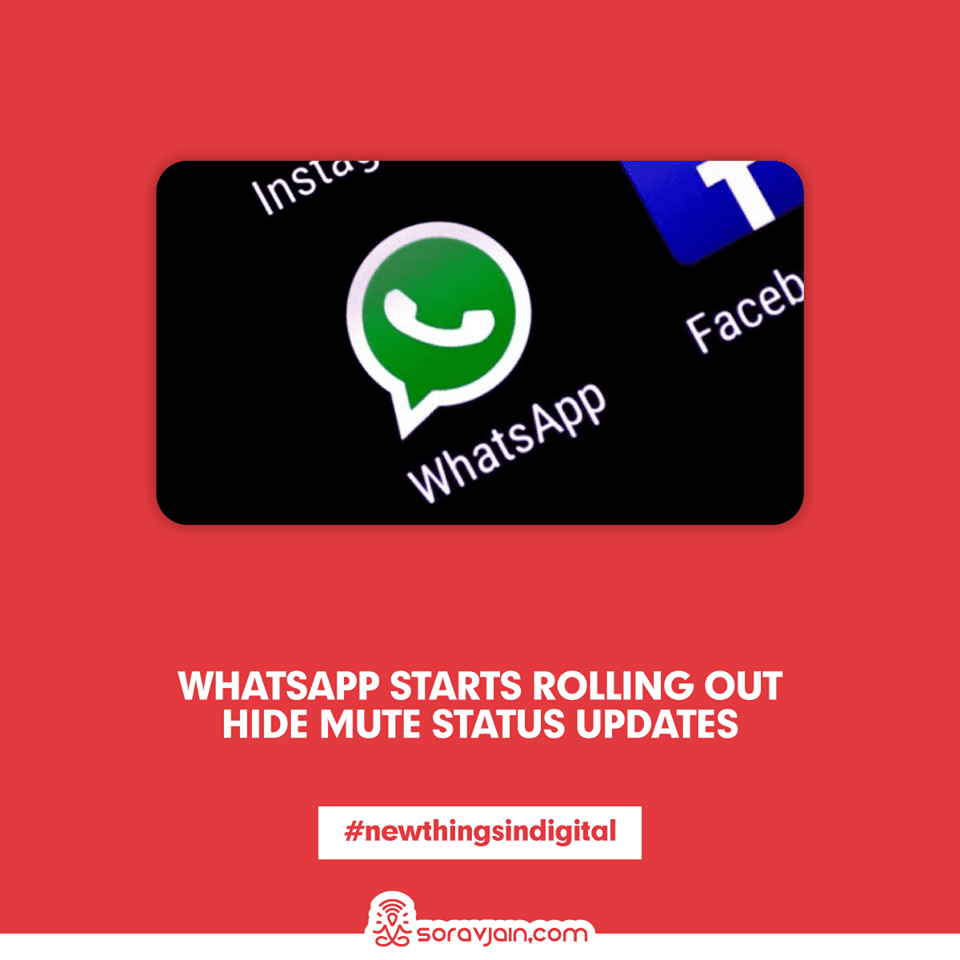 WhatsApp was working on a feature that would allow users to hide muted status updates in the app. Up until now, muted stated updates showed up in grey in a separate section within the Status section of the app. Now, the muted status updates would remain completely hidden in the Muted Updates section of the Status tab.
#21. Google Adds Breadcrumb Structured Data To Search Console Enhancement Report
Google added another report this week to Google Search Console's enhancement report section. The new report shows you structured data errors, warnings and success specifically with breadcrumb structured data.
#22. Store visits now available for Google Ads smart bidding optimization
Advertisers who have store visits measurement in their Google Ads accounts can now incorporate store visits data in their smart bidding strategies.
#23. Google Tests 3.5 Listings In The Top Stories Carousel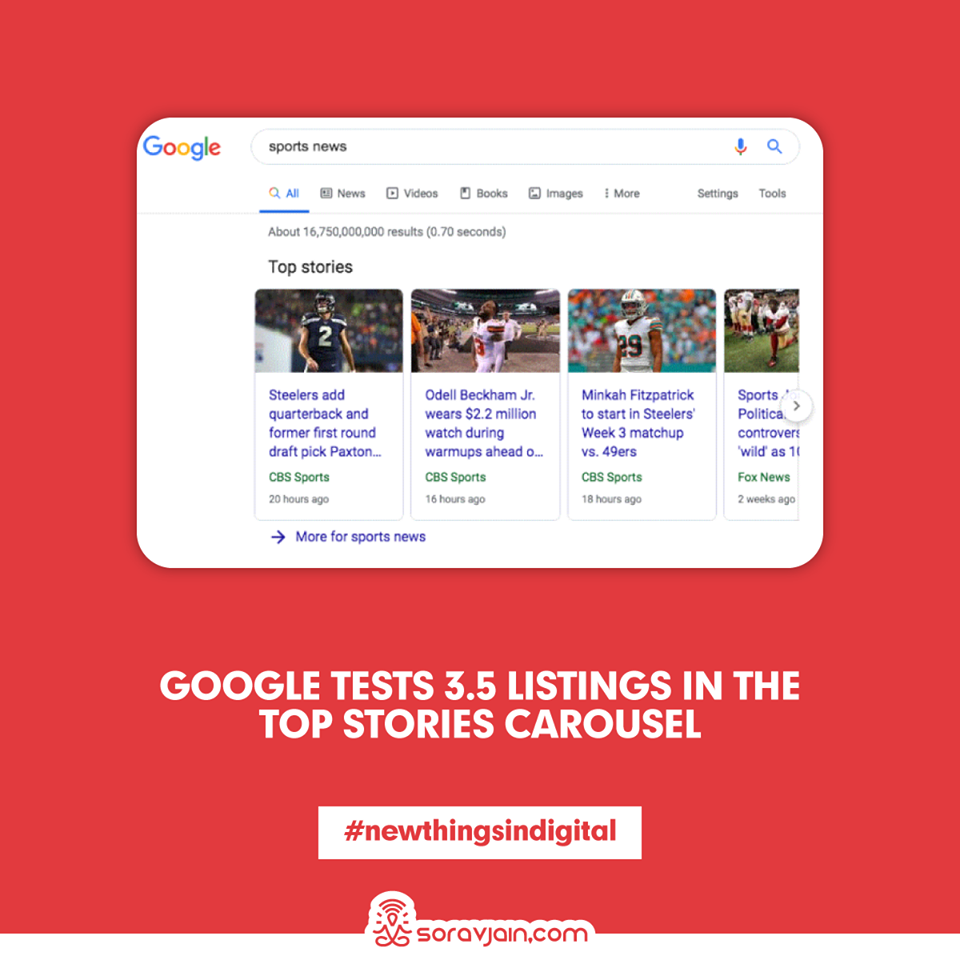 Google is testing showing three and a half stories in the top stories carousel in search to encourage scrolling.
#24.  Google Video Result Timeline With In This Video Snippet
'In this video' section is a new feature that will give you a timeline in the video of what is being discussed so you can jump to those sections.
#25. Instagram Finally Brings 'Dark Mode'
Instagram is testing a dark mode that not only works on Android 10 but on some of the previous versions too. Users who are part of the beta testing program for Instagram and using the version 114.0.0.24, should see the app automatically switch to the dark mode if the theme is applied system-wide. For a beta roll-out, the user interface looks quite sleek.
#26. Twitter Tests a New Way to Easily Locate Content That's Been Shared in DMs
Twitter is working on a new option which would enable you to more easily locate any content – including tweets, images, and links – that's been shared within your direct message conversations. when you tap on the information icon in the top right of any Twitter message exchange, you can access these features, where you can block or report a conversation, or mute future notifications for that specific exchange.
#27. Snapchat Expands Ad Length Limits, Announces New Ad Formats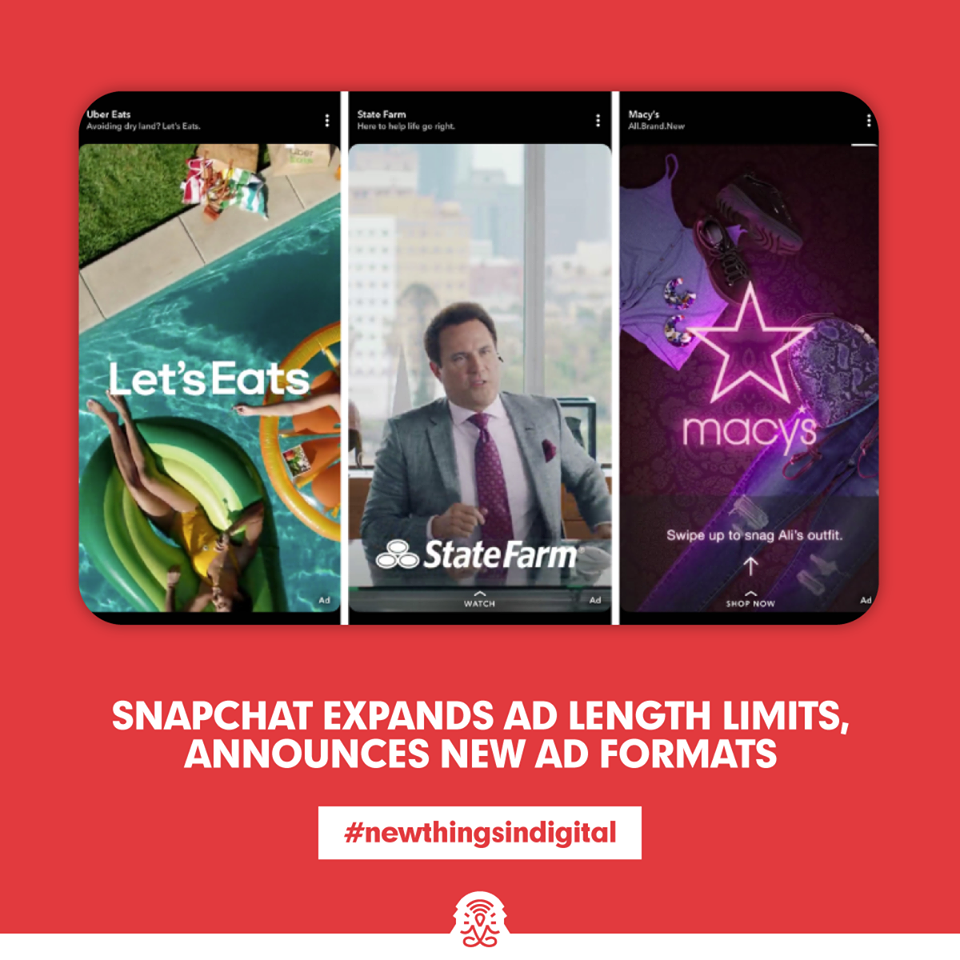 Snapchat has this week announced a range of new ad and content updates designed to maximize audience attention, and provide advanced options for marketers. It is now looking to allow ads of up to three minutes in length in selected formats, up from the 10-second limit which has been the core threshold on the platform.
#28. Pinterest Announces New Business Profile Format, Shop the Look Collection Ads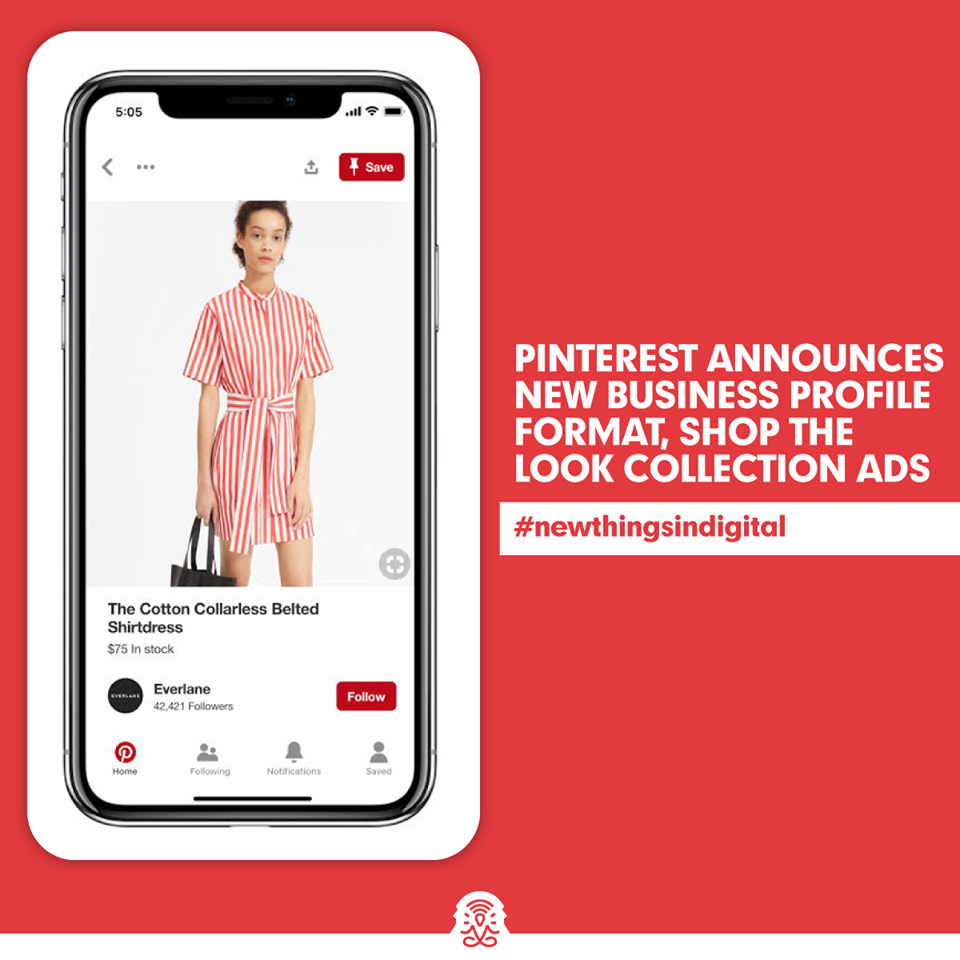 Pinterest is expanding its shoppable post format into paid ads, enabling businesses to showcase multiple, buyable items within each Pin.
he addition of these expanded Shop the Look ad options will provide more ways for brands to drive direct purchases from Pinterest, which could help maximize shopping potential among browsing consumers.
#29. Google Announces New 'Dark Mode' Option for Gmail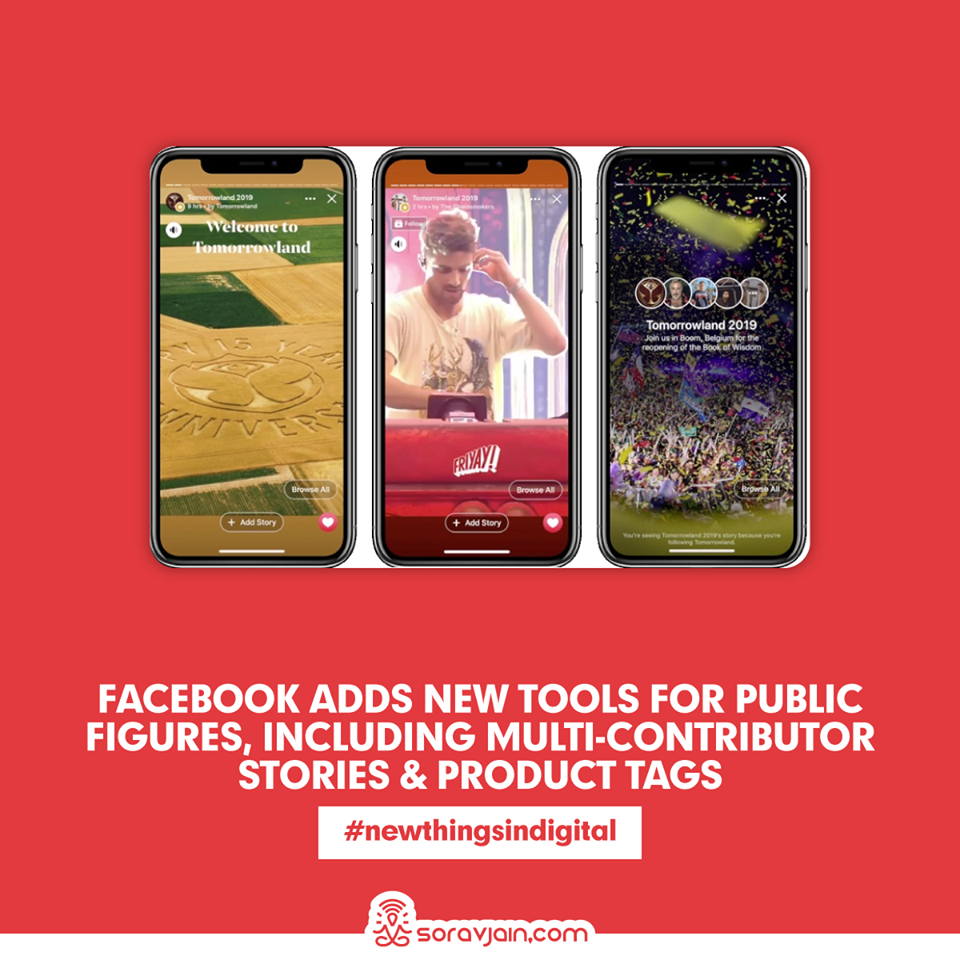 Google is adding a new 'dark mode' option for Gmail, providing another way to protect users from the dangers of excessive blue light exposure, which can confuse your brain, and stop production of melatonin, potentially messing up your sleep cycle.
#30. Google's new snippet settings give webmasters control over their search listings display
Google has released new snippet settings to allow webmasters to control how Google search displays your listings, the company announced on the Google webmaster blog These settings work either through a set of robots meta tags and an HTML attribute.
#31.YouTube 'Video Reach' campaigns let advertisers upload multiple videos for a single campaign
YouTube launched a new way to run video ad campaigns on Monday. The new Video Reach campaigns make it possible for an advertiser to upload three different asset types — six-second bumper ads, skippable in-stream ads and non-skippable in-stream ads — in a single campaign.