With a long weekend that came with Diwali most of us were planning on making it festive while brands and social media agencies were working round the clock to ensure that their brands stand out on social media marketing platforms. Be it in the form of a GIF, a video or a visual creative, brands were trying their best to create a bond with the customers. Brands have also kept in their mind that while being creative, they need their Diwali wishes to ingrain their brand's name in the minds of the audience.
Here is a curated list of the best social creatives with meaningful messages and Diwali wishes.
1. Cadbury Celebrations
Iss baar Diwali jamke manaiye, Cadbury Celebrations ke sath.
2. Airtel India
The Airtel family was supporting a noise free Diwali.
3. Jet Airways
Jet Airways used colorful paper rockets that land in wishing all a Happy Diwali!

4. Starbucks
Starbucks adopted some effective minimalism to wish their customers.
5. Wink
This Diwali, don't burst a bomb. With Wink, look like one!
6. Urban Tree
Urban Tree Infrastructures supporting a greener safer Diwali.
7. Vinayak Group
Vinayak came up with a unique contest to celebrate #VinayakDiwali. All you had to do was let your imagination go wild and come up with awesome Diwali wishes.
8. Bingo
With hopes that you were having a blast this Diwali, Bingo was eager to know your #BingoDiwali story!
9. McDonalds India
They used their iconic fries and built a rocket out of it, subtly wishing them a foodie Diwali as well.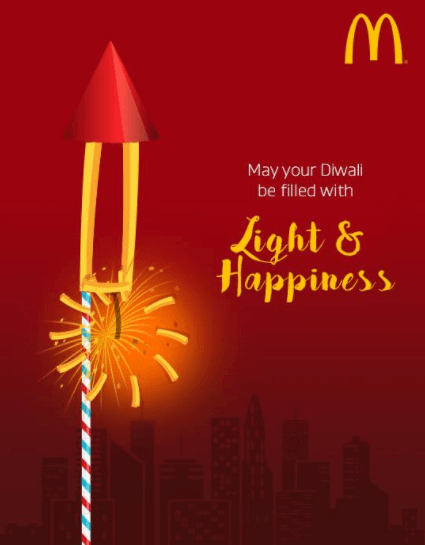 10. echoVME
Lord Rama made a social media statement this Diwali!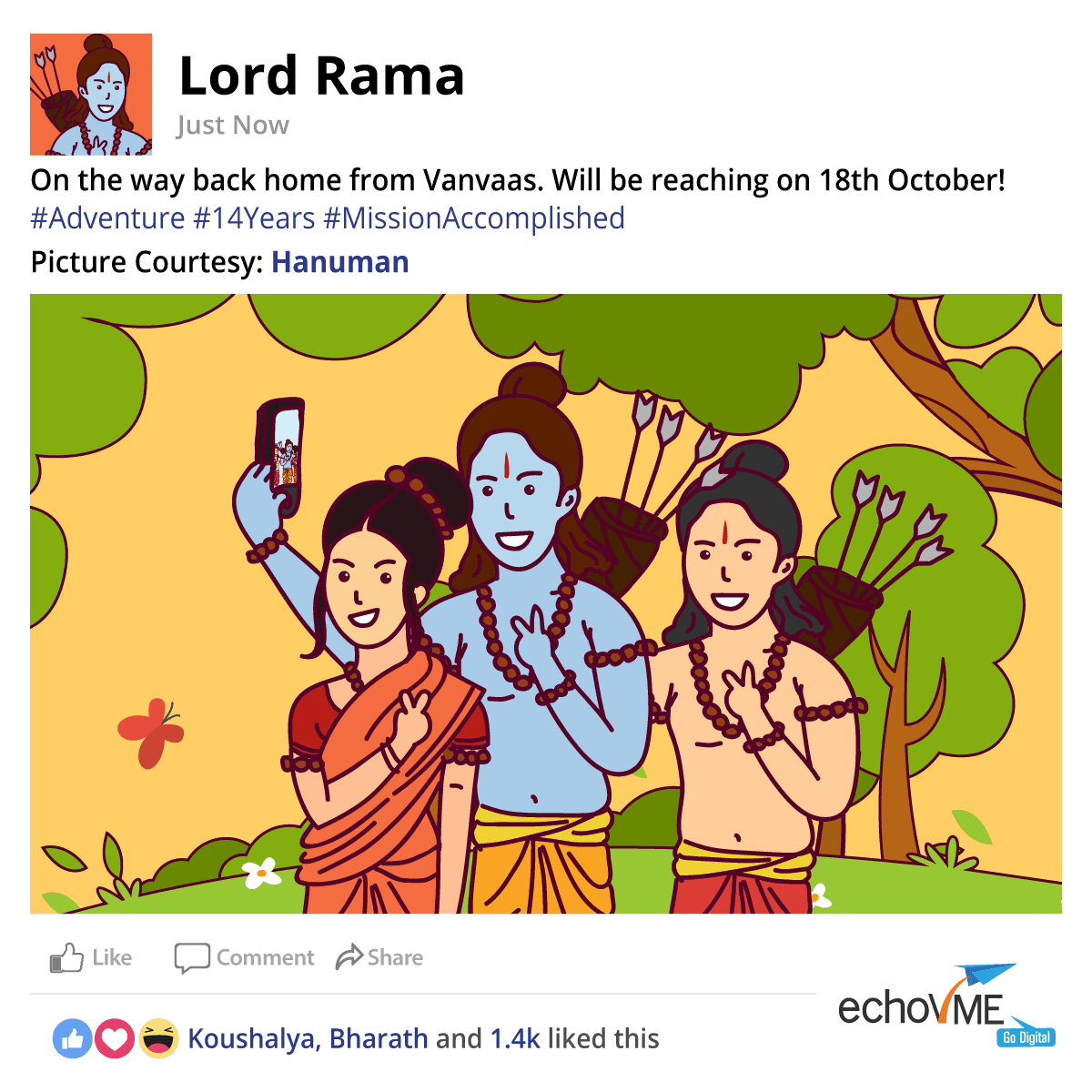 11. South Indian Shelters
With a creative visual emphasizing on their domain- Real Estate, South Indian Shelters wished its customers a #HappyDiwali
Have some more posts that made your Diwali? Show me in the comments section below!