July was the month of X and Threads. While there are some significant updates and features launched by Google, Meta, and other platforms every month, Twitter still finds its way to the top headlines through some trend or the other. From Meta releasing Threads, and Elon Musk challenging Mark Zuckerberg over it to Twitter being renamed to X over a suggestion made by a follower, this was a very entertaining month on Social Media.
Here is the entire list of July month's #NewThingsInDigital
1. Meta's 'Threads' App Officially Launched This Week
Meta announced the global launch of their new 'Threads' social platform, similar to Twitter. According to Business Insider, several renowned users have already gotten an onboarding guide instructing them to post on Threads at least twice daily to become acquainted with the platform. Instagram is said to have approached several well-known figures, including Oprah and the Dalai Lama, and internet influencers, such as Gary Vaynerchuk, to encourage early adoption and create hype for the app. Threads is poised to establish a name in social media following its recent launch.
2. Twitter Blue Features List Expanded to Include Media Studio Access
Twitter has introduced an extra benefit for its Twitter Blue subscribers: access to its Media Studio content management and scheduling tool within the app. This comprehensive content management feature, previously exclusively available to select media partners, is also now available to Twitter Blue subscribers. Furthermore, Twitter's CTO, Elon Musk, has hinted at upcoming changes and enhancements to the Media Studio. These enhancements could include better live-streaming features to boost video and audio feeds and Twitter's continuing trial with permitting Spaces access from desktop computers.
3. Twitter Secures Payment Licensing in Three U.S. States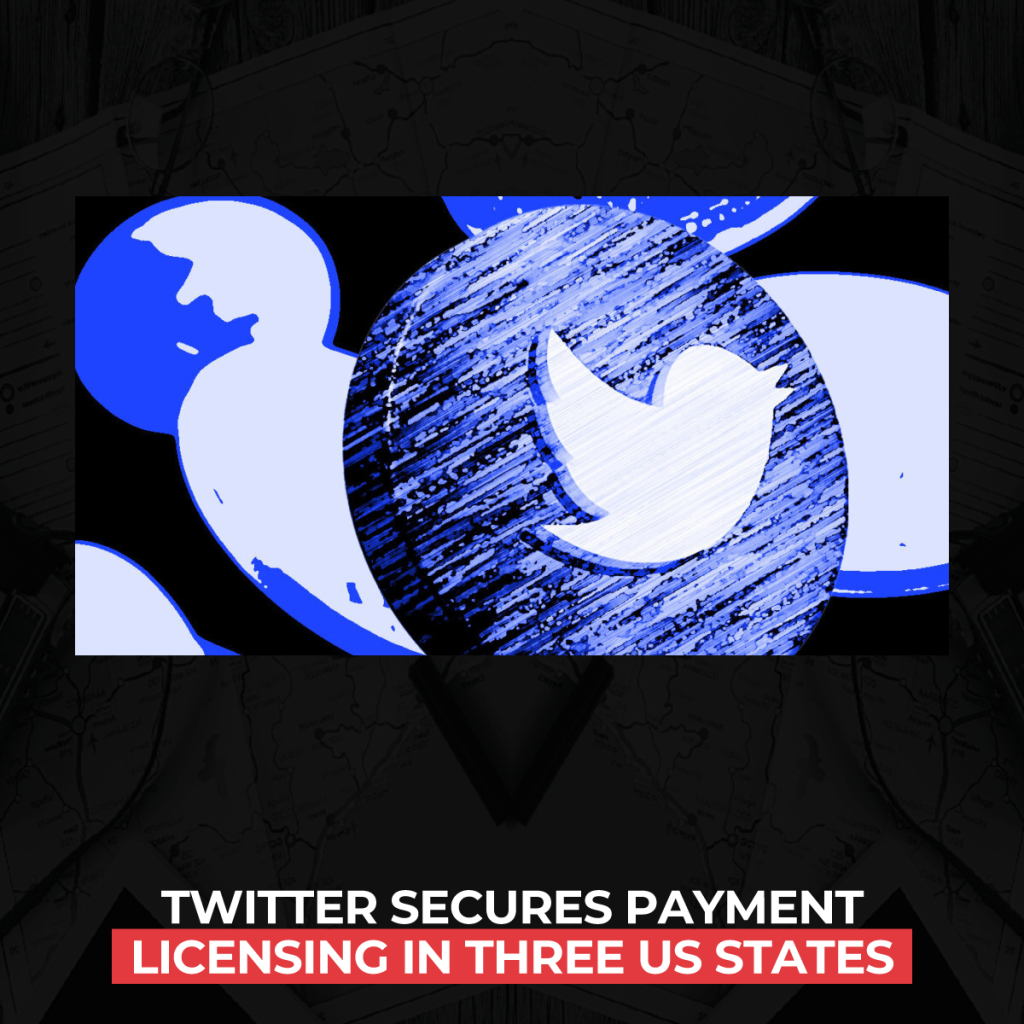 Twitter's parent company, X Corp, has successfully received licences in three U.S. states that allow cash transfers within the app. According to Fortune, Twitter obtained money transmitter licences in Michigan, Missouri, and New Hampshire. This advancement marks the first step towards permitting direct payments within the app, a critical component of Elon Musk's all-encompassing 'everything app' goal. As part of this transformational shift, Twitter may be renamed.
4. Meta's Threads App Hits 30M Users in Under a Day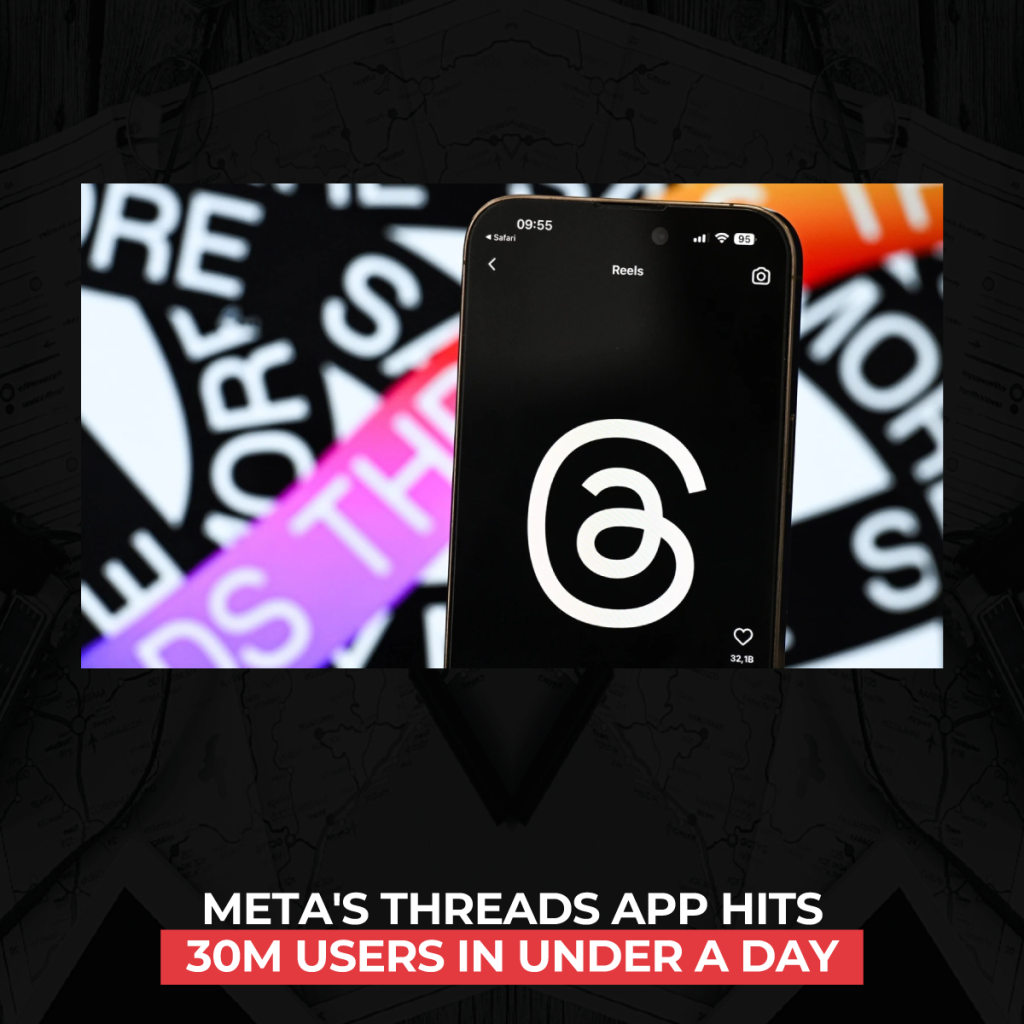 Threads are experiencing a rapid surge in user adoption, with an increasing number of people using the app to safeguard their profiles, investigate discussions, and evaluate its overall usefulness. Threads are on track to perhaps beat the current record holder for "fastest-growing app," ChatGPT, which reached 100 million users in a spectacular two-month span earlier this year.
5. Twitter Unveils Upgraded TweetDeck as Exclusive Twitter Blue Feature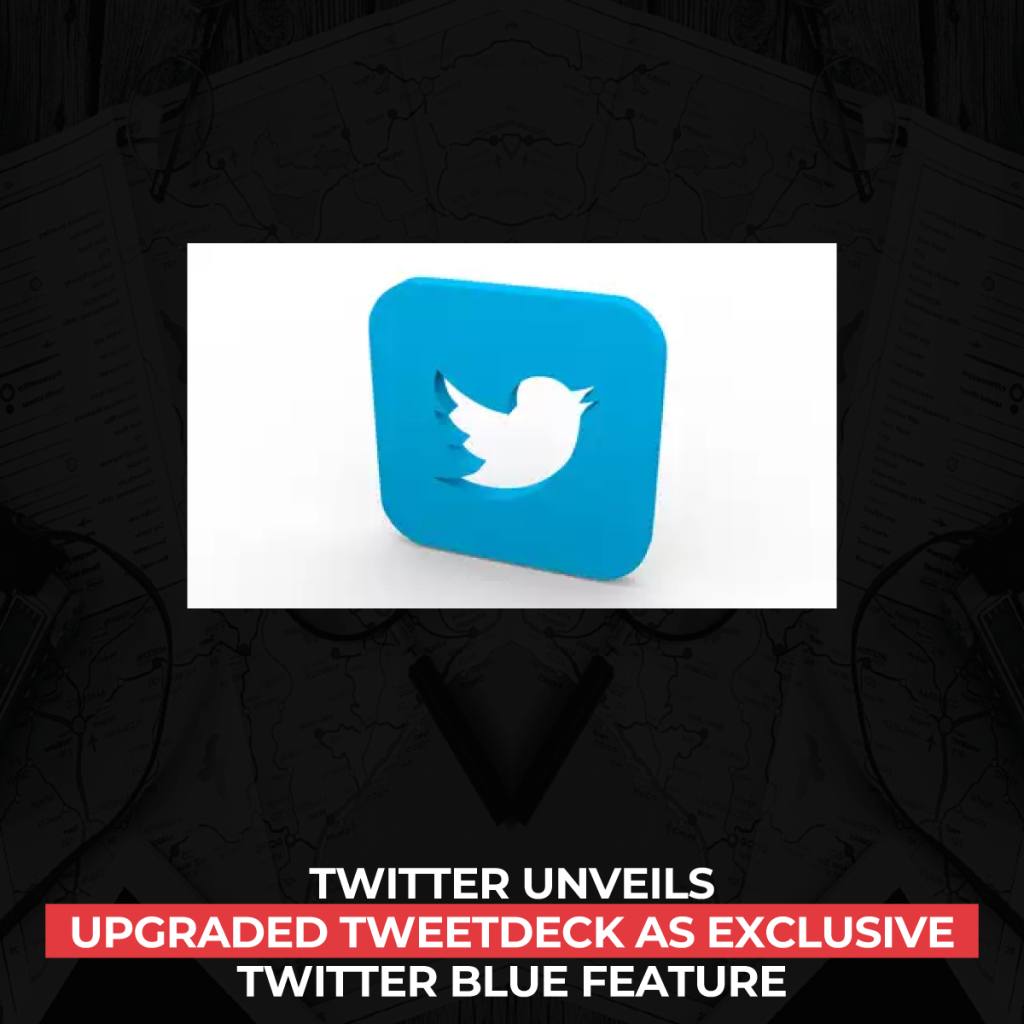 TweetDeck will soon become an exclusive feature for Twitter Blue subscribers, according to Twitter. As a result, users of the native tweet management platform will quickly subscribe to the service to continue scheduling tweets using the app. An upgraded tweet composer, enhanced search filters, sortable columns, and video docking for multitasking are among the upcoming additions.
6. YouTube Introduces AI-Generated Quizzes for User Knowledge Testing
YouTube is now testing a quiz feature on its mobile app to improve user learning and provide feedback on video content. This feature will use generative A.I. to produce questions that measure users' comprehension of the topics presented in the app's videos. The quiz tool helps viewers increase their knowledge while also assisting YouTube in determining the effectiveness of video content.
7. YouTube Tests Hyperlinked Keywords for Enhanced In-App Discovery
YouTube is launching a new test to add hyperlinks to specified terms within YouTube comments. This feature seeks to improve content discovery and connect viewers with related videos, minimising the need for users to search for appropriate content manually. During the testing phase, YouTube will identify phrases or individual words in comments encouraging investigation and hyperlink them. This in-stream search tool aims to provide consumers a seamless and comfortable experience.
8. Bing Explores Branded Side Labels in Search Result Listings
Bing is currently exploring the addition of branded side labels to search result listings. It is a follow-up to prior testing, including essential side labels and branded side bars for specific search queries. Furthermore, some users have reported seeing favicons with snippets on the side. Bing continually does intensive testing to investigate and improve these functionalities.
9. Google Search Introduces Local Store Inventory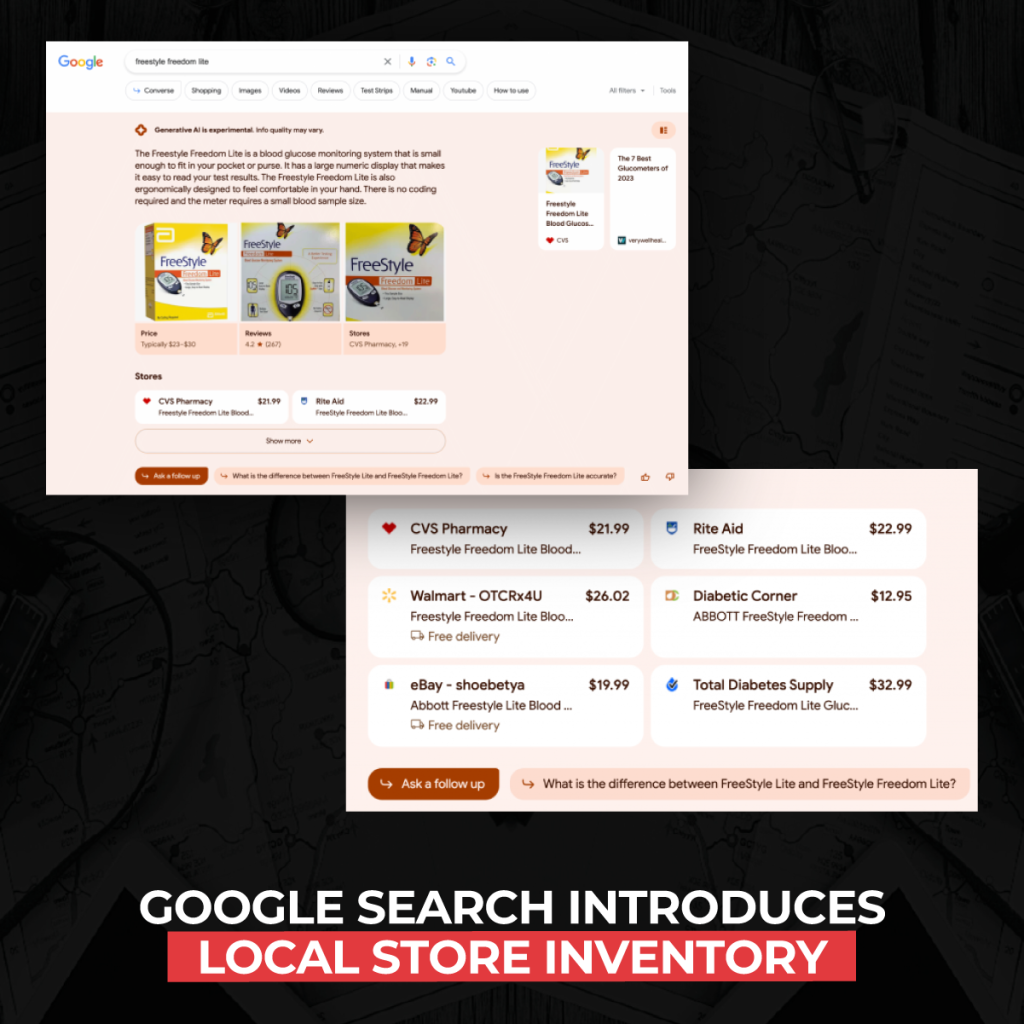 Google Search Generative Experience, which was just launched, now adds neighbouring stores with available products straight into the generative A.I. answer. While this feature is not new, early testing shows its presence and functionality in providing users with pertinent information.
10. Meta Enhances Avatar Engagement with Video Calls and Features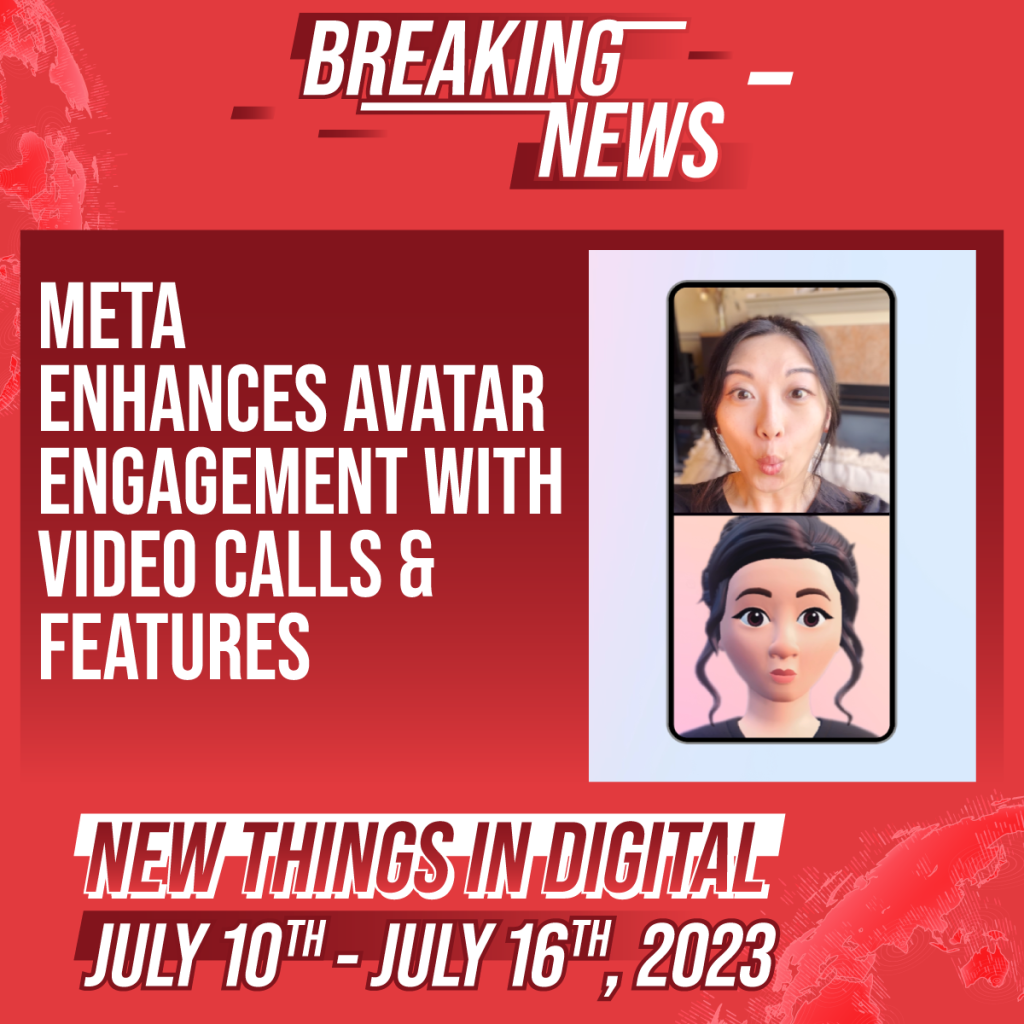 Meta is constantly increasing its avatar options as a method to foster and normalise connection through these tools. The goal is to increase engagement by establishing connections between people and their virtual representations. In accordance with this, Meta has released a new function that allows users to conduct video conversations using their Meta persona on Instagram and Messenger.
Meta's latest video call avatars, accessed by tapping the camera, are designed to respond dynamically to your facial motions. You can engage and converse with people during video calls using your Meta cartoon representation.
11. Meta Tests Affordable Package Deals for Facebook and Instagram Verification
Meta is launching a new bundle that offers savings to people who sign up for Meta Verified on both platforms. Users who subscribe to this subscription will receive the desired blue tick verification badge across all their Meta posts. While $42 per month or $504 per year (in Australian dollars in the given example) may appear high, the package will likely be even more reasonable in the United States. Users can improve their in-app perception and create the illusion of being a star with this bundle, all for less than the initial $11.99 per month for each piece.
12. Meta Adds Branded Content Tools and Government Media Labels to Threads
Meta integrates branded content options into Threads to support influencer campaigns within this fast-growing platform. According to Axios, Meta plans to expand its Branded Content features to include Threads to prevent unauthorised and potentially unlawful brand and product endorsements within the app. While Meta has stated that paid promotions will not be available on Threads until a certain level of widespread adoption is reached, the introduction of Branded Content tools, including in-stream partner tags, provides an alternative means of promoting products on the platform while ensuring proper disclosure in compliance with evolving regulations.
13. Threads Reach 100 Million Members In Record Time
Meta's new Threads app is now the fastest-growing app in history.
The much-anticipated Twitter competitor launched a day earlier than planned on Wednesday last week and immediately surpassed 30 million sign-ups in the first 24 hours. It quickly climbed to 50 million, then 70 million in less than two days.
Threads has surpassed the 100 million sign-up threshold, making it the fastest app to 100 million members.
14. Twitter Set to Launch Job Listings Feature
Twitter's Verified Organisations are progressively obtaining access to the platform's new job listing function. Thanks to this upgrade, businesses can now post job openings directly to their Twitter profiles. Workweek, a company, was recently granted access to this functionality, allowing them to list unfilled positions in a separate tab on their Twitter profile.
15. Twitter Expands Video Elements, Opening Doors for Advertisers
Twitter has significantly improved its screen mirroring feature, making casting Twitter videos on your home TV easier. Furthermore, the platform has included more responsive playback controls, which enhances the whole video viewing experience. Notably, on iOS, Twitter has introduced a conspicuous Airplay button, making streaming Twitter videos directly to your TV set even easier.
In addition, as part of its broader creative monetisation ambitions, Twitter Blue subscribers can now upload videos with a maximum duration of up to two hours. This upgrade aligns with Twitter's goal of encouraging more publishers to distribute their content directly on the network, allowing it to promote itself as a competitive entertainment destination on par with YouTube and other similar platforms.
16. Twitter Unveils Enhanced Tweet Detail Display Preview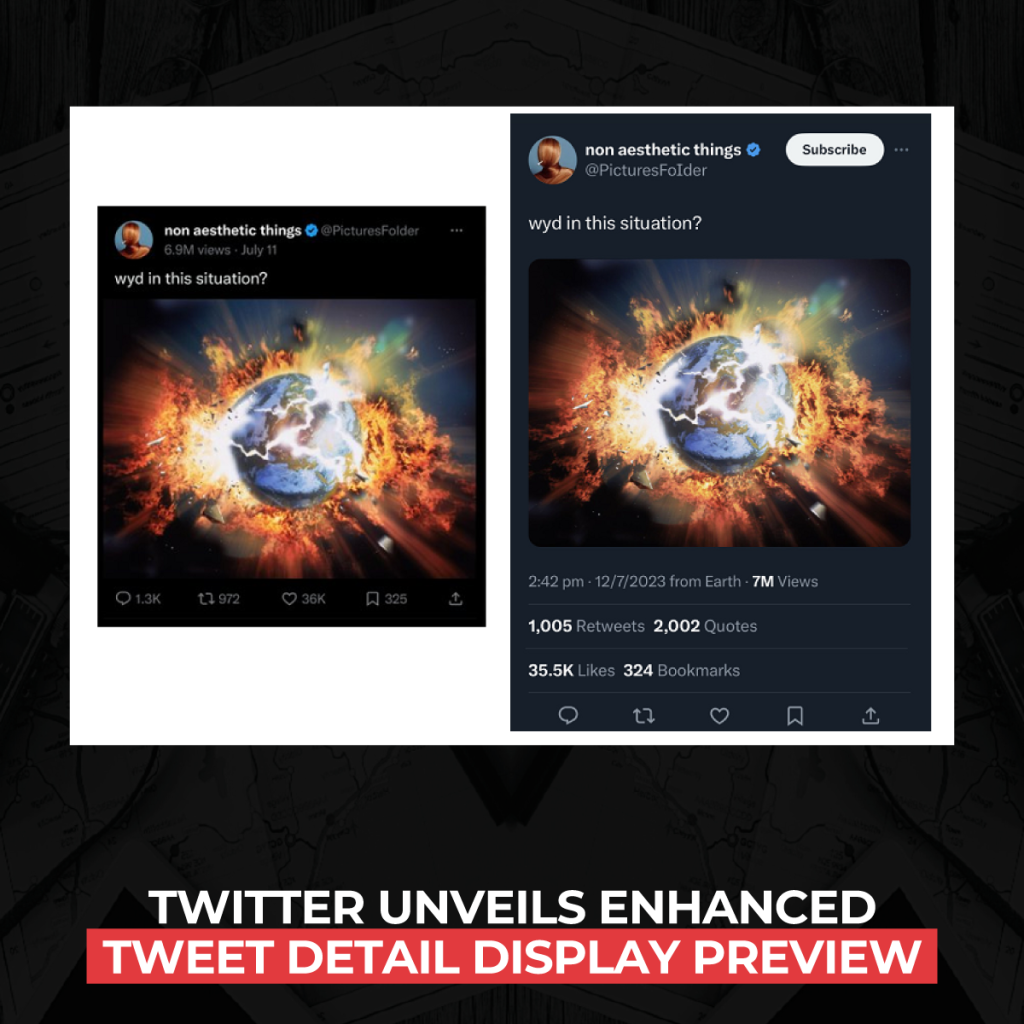 Twitter designer Andrea Conway has shared a sneak glimpse at the latest improved tweet information formatting prototype. This new design seeks to provide all pertinent tweet information in a more streamlined and organised manner, providing consumers with a more tidy viewing experience after tapping on a tweet. The new tweet detail view closely mirrors the main timeline's display of tweets, with fewer titles for each piece, resulting in less screen area use. Furthermore, the new structure includes a sorting option for tweet replies, making it easier to sift through comments based on characteristics such as engagement and time.
17. Bing Trials New Result Box for Snippet Questions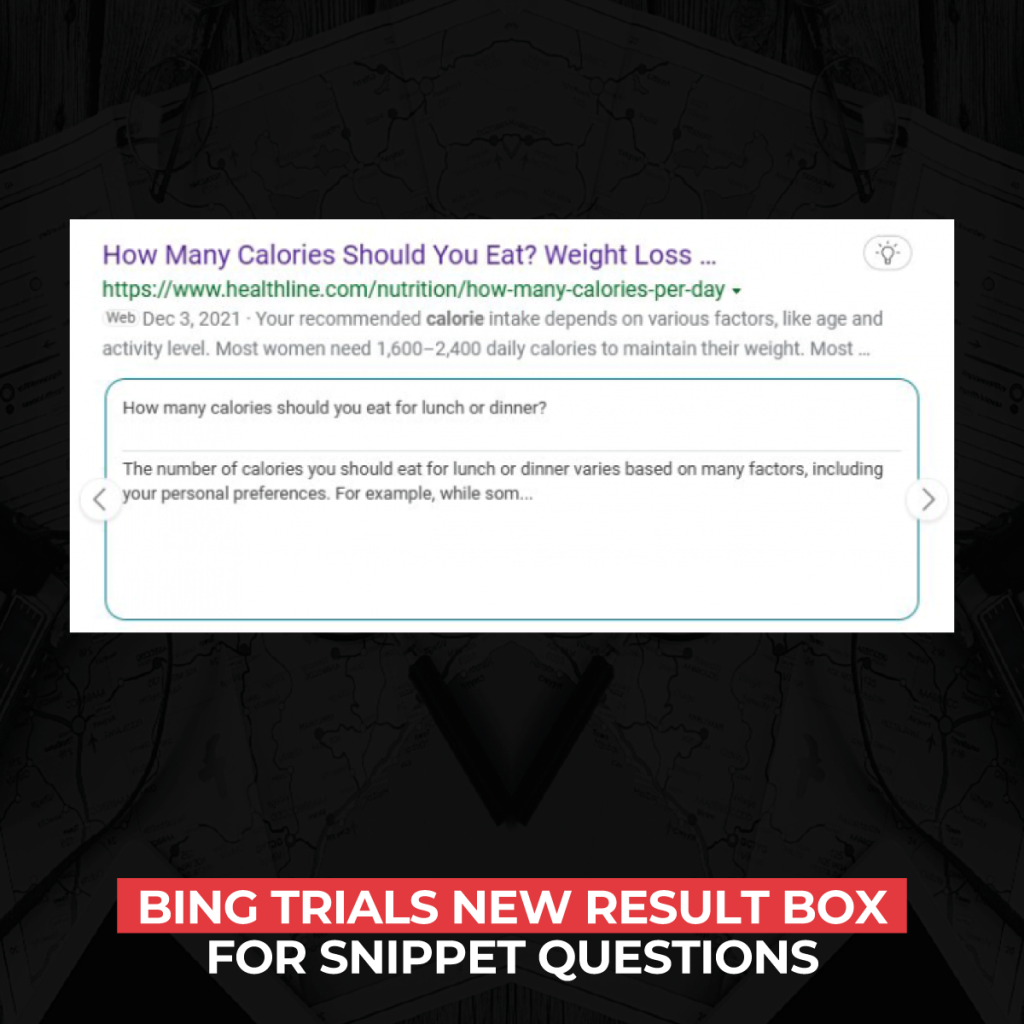 Microsoft Bing has added a "People Also Ask" feature that displays extra related questions and answers beneath search result snippets. Microsoft Bing has recently started experimenting with new designs for this function. At the same time, whether these are planned updates or technical issues causing the display to seem different is still being determined.
Shameem Adhikarath demonstrated on Twitter a massive box beneath the excerpt that looks to have more room than usual. This hints that the visual presentation of the "People Also Ask" feature may change.
18. Google Search Tests Snippet Translation Drop-Downs for Language Accessibility
Google is currently testing adding a "Translated by Google" drop-down menu beneath search result snippets. The purpose of this function is to allow users to translate the displayed search results from one language to another. Users can expand the feature to access the translated version of the snippet by clicking on it, displaying Google's translation capabilities within the search experience.
19. Instagram Chief: EU Access to Threads May Take Months
Threads, the popular social media app, has been pushed out to many locations worldwide, except in Europe. This action is in response to the EU Digital Markets Act (DMA), a comprehensive legal framework aimed at protecting user privacy, giving users control over their data, and limiting monopolistic practices by tech behemoths. As a result, Meta, Threads' parent business, will need to be patient while methodically ensuring that Threads meets all of the requirements outlined in the amended legislation. By doing so, Meta hopes to guarantee that the app meets the minimum standards and resonates with the DMA's broader goals.
20. Instagram Introduces Enhanced Reels Templates for Creative Inspiration
Instagram is improving users' Reels creation experiences by making finding and using high-performing short-form clip templates easier. They are developing an updated Template Browser technique to do this. This tool will allow users to browse Reels templates classified as 'Recommended,' 'Trending,' and ones they have previously bookmarked. This centralised approach streamlines template usage, allowing users to easily tap into popular trends and styles and create more impactful and compelling videos.
21. Instagram Implements Stricter Rate Limits on Threads to Counter Spam Attacks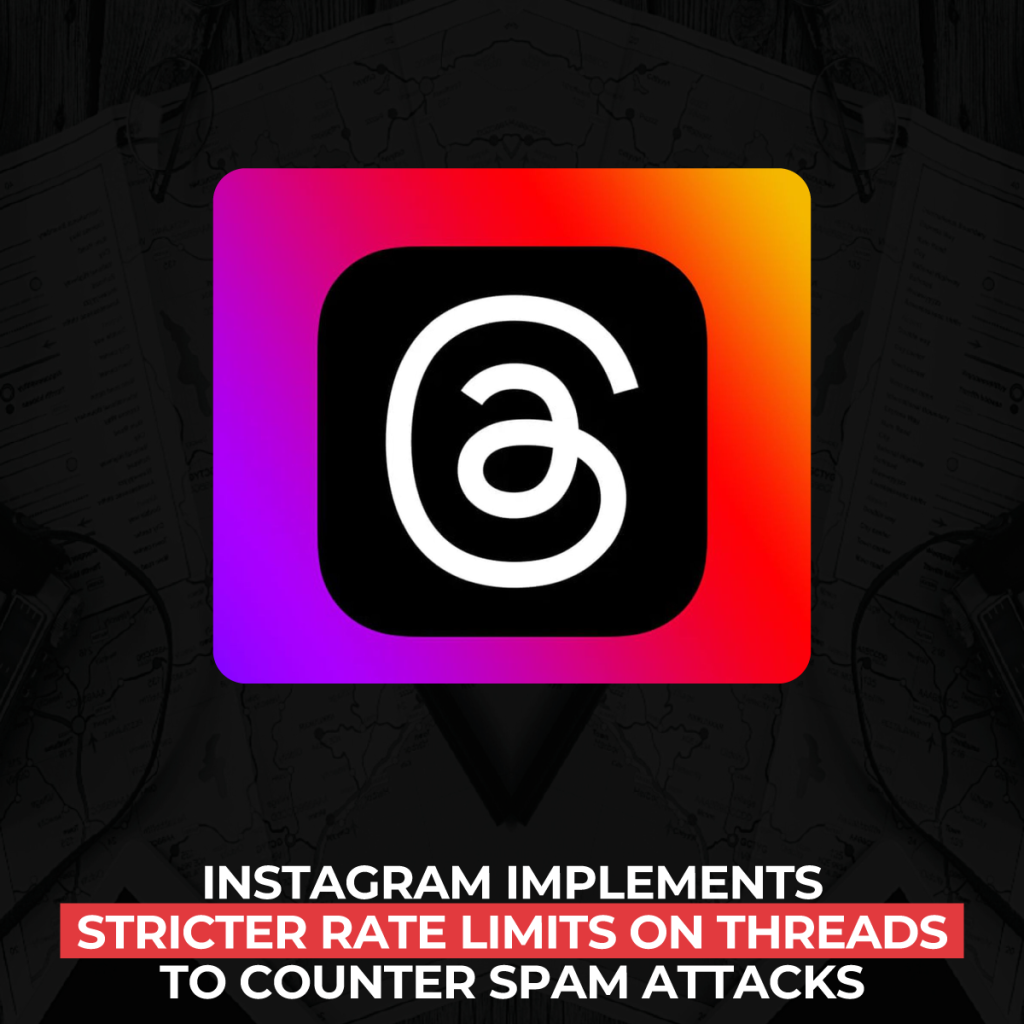 Meta proactively protects users from spam attacks in its new app by setting rate limitations. This decision is tied to resolving potential data scraping issues, a significant concern for several social media networks. Twitter recently experienced backlash after implementing its rate constraints, which were perceived as significantly harming the user experience.
Elon Musk, Twitter's founder and CEO, indicated that these rate constraints were necessary to prevent the excessive data scraping and system manipulation carried out by some individuals, with generative AI projects identified as a significant contributors. Meta hopes to balance protecting user data and ensuring the seamless operation of its servers by applying rate limitations.
22. Meta Reveals Tips for Boosting Threads Engagement & 'Following' Feed Preview
Meta suggests that talent management organisations recommend clients create a big splash on Threads by announcing their existence with eye-catching imagery and meaningful content.
Encourage artists to post open-ended questions to pique people's attention and involvement, raising awareness of their Threads profile.
Begin conversations within the app to engage additional users and broaden the reach of your posts.
Even though there is no native poll tool in Threads yet, use polls to engage users and stimulate interaction.
Consider using challenges and contests to increase involvement and reach.
Thread puns and app references have resulted in favourable engagement on the platform.
23. Meta Unveils Advanced Llama 2 Large Language Model for Cutting-edge AI Experiences
Llama 2 (LLM) is Meta's latest language model, and it has outperformed other open-source chat models, including GPT, across multiple benchmarks, particularly in terms of helpfulness and safety. This astounding accomplishment demonstrates Meta's commitment to advancing generative AI technology.
Furthermore, Meta and Microsoft have announced expanding their collaboration, providing developers an intriguing prospect. When creating AI experiences with Microsoft technologies, developers may choose from Meta's Llama and OpenAI's GPT models. Microsoft's decision represents a strategic repositioning in generative AI, highlighting its commitment to providing cutting-edge solutions to its developer community.
24. Twitter to Impose Limits on DMs for Non-Twitter Blue Users
Twitter is implementing a tactic to increase Twitter Blue subscriptions by limiting the number of direct messages (DMs) that non-subscribers can send daily. The primary motive for this change is to reduce DM spam, which also motivates their recent update that allows only verified users to send DM requests to non-followers.
While the move intends to increase the number of Twitter Blue subscriptions, the lack of clear communication about the change may have lessened its impact since many users may need to be aware that the new default setting has been introduced. This further restriction on DMs for non-Blue subscribers urges users to consider upgrading to Twitter Blue for a better messaging experience.
25. Meta Unveils WhatsApp for Wear OS, Enhancing Chat Connectivity on-the-go
WhatsApp for Wear OS has been officially released by Meta, allowing users with Google-powered smartwatches to enjoy a whole WhatsApp experience directly from their wrists. With this update, users may start new chats, respond to messages, and even answer phone calls without touching their phones.
WhatsApp for Wear OS, first announced by Google at its Google I/O event in May, has completed beta testing and is now ready for full release. This integration allows users to stay connected and involved with their WhatsApp discussions while on the go, whether on a run or a leisurely walk with their canine pets. With full WhatsApp capability on their wrists, users can stay in touch even when they don't want to.
26. Bing Chat Introduces Visual Search Capability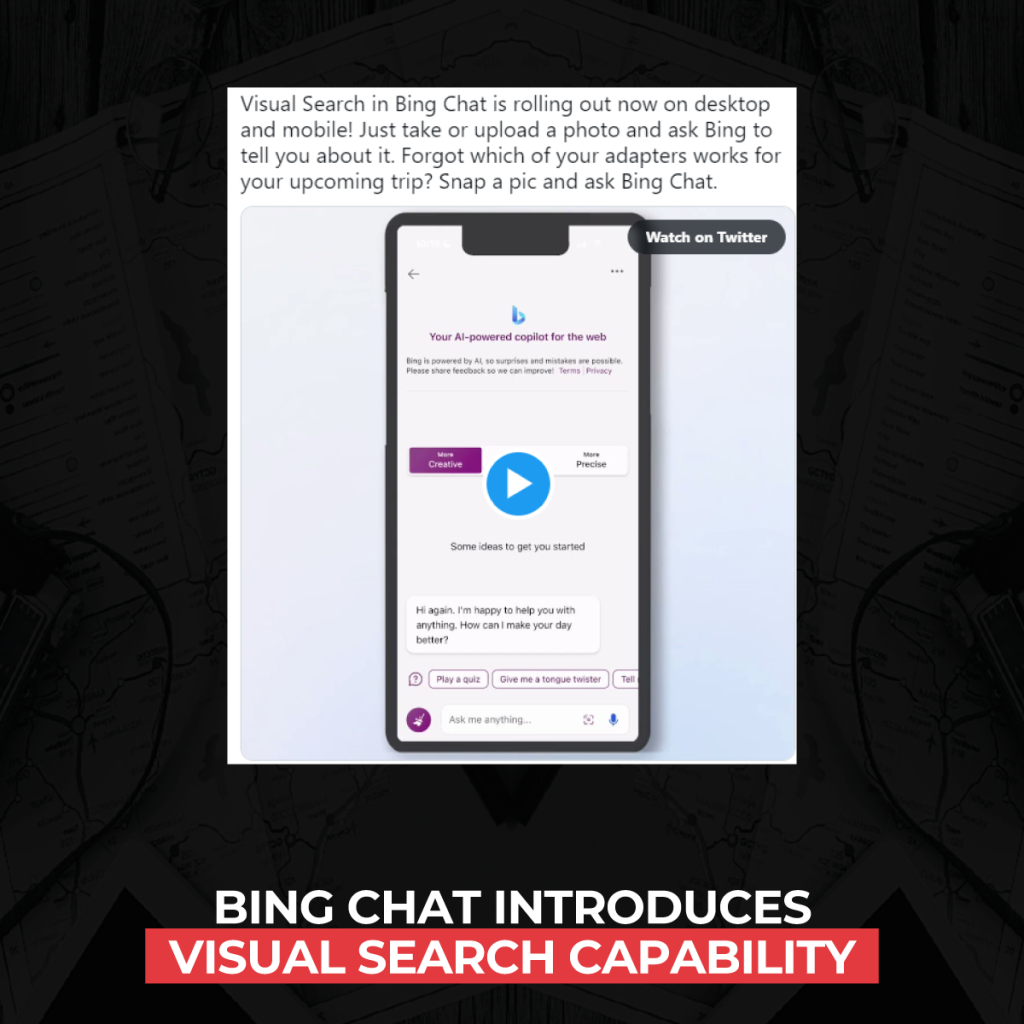 Bing has announced a new function called "Visual Search in Chat," which allows users to upload pictures and search the web for related topics. Whether you take a picture in real-time or utilise an image from somewhere else, Bing can analyse the context, interpret it, and deliver relevant information about it. Users can use this tool to ask questions and receive detailed responses depending on the content of the supplied image. Bing hopes to improve the user experience with Visual Search in Chat by combining advanced picture recognition and contextual understanding to give informative and accurate results.
27. Google Search ExperimentS with Boxed-In Favicon Design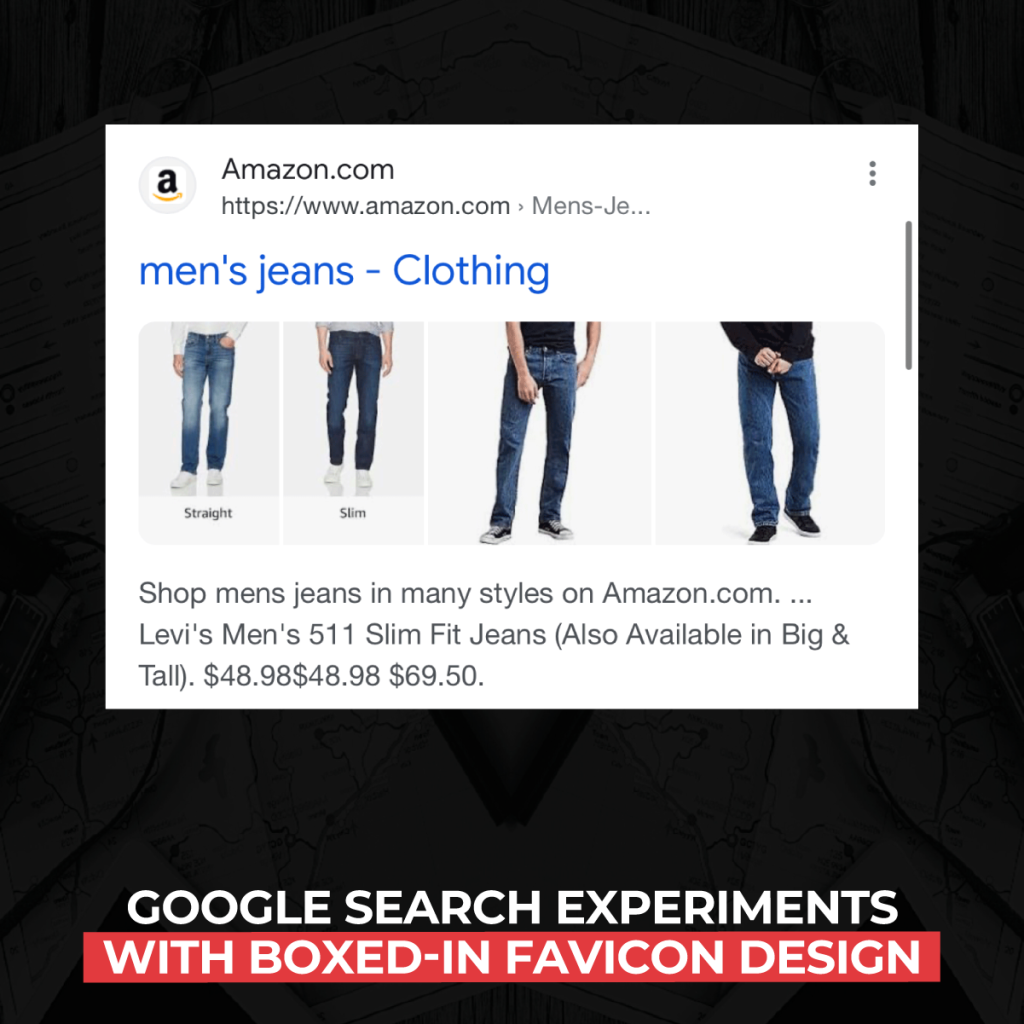 Google Search is currently experimenting with snippets that have boxed-in favicons. Instead of displaying the favicons in their usual manner, Google encloses them in a square box in this test. It follows an earlier experiment in which Google displayed favicons in circular containers. A Twitter user, Saad AK, just tweeted a screenshot of the boxed-in favicons, indicating Google's continuing testing and likely design modifications.
28. X Era Unleashed: Former 'Twitter' App Undergoes Transformation
Twitter has changed its name to X to undergo a significant makeover. This modification coincides with adopting a new logo, the X moniker, which a platform enthusiast designed. While the shift is happening gradually, the new X icon already appears in many places of the programme.
Notably, the Twitter bird icon, which has become synonymous with the platform, has been replaced in the top left corner of the desktop version by the new X logo. The new X logo keeps the familiar Twitter colours, giving users a sense of continuity.
29. Threads, Meta's Twitter-like App, Introduces 'Following' Feed in Significant Update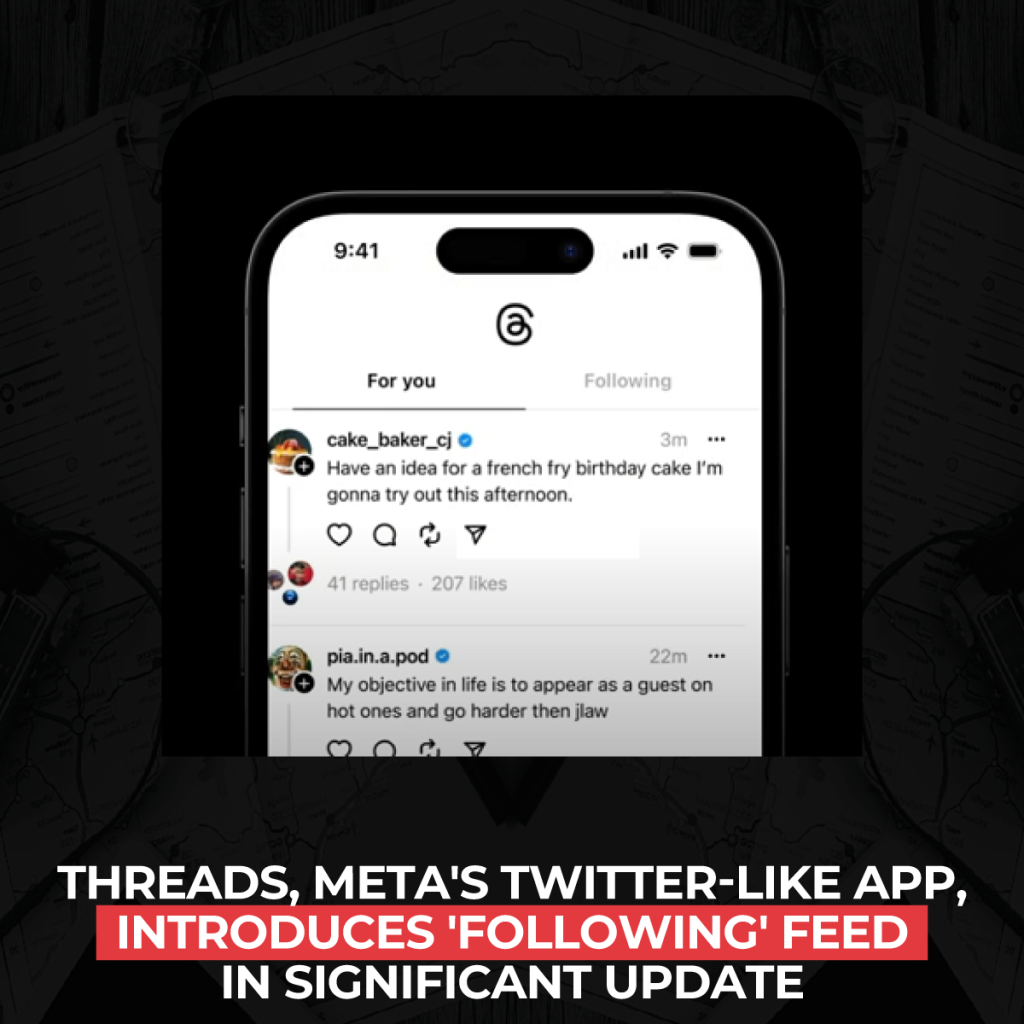 Following Twitter's unexpected rebranding, Meta, the parent company, is capitalising on the opportunity to recruit users looking for new options. Meta has brought intriguing new features to Threads to capitalise on this surge of Twitter cast-offs, making it much more akin to the standard Twitter experience.
The 'Following' feed complements the primary 'For you' stream with recommended and following content and is one of the most significant enhancements. Threads users can now only see content from the profiles they have selected to follow within the app. This new feed will be organised chronologically, solving a critical deficiency when launching the app.
30. Twitter Teases X Icons Preview, Bids Farewell to the Iconic Twitter Bird
The iconic Twitter bird is gradually disappearing from various portions of the app, making way for the arrival of the new X platform. As the rebranding process progresses, the Twitter bird will be completely replaced, representing the platform's complete transformation into the X platform.
Subscribers to Twitter Blue, now known as X Blue, will soon be able to choose from various icon variations, all reflecting the new X logo. Users can tailor their app experience to their tastes, making it even more personalised.
The X references are now visible throughout the programme, showing on numerous surfaces such as the loading screen, the welcome page, and even the feed's top left corner.
31. X Trials Innovative Ad Display, Potentially Replacing 'Promoted' Tags
If you've recently used the X app, you may have noticed a change in how adverts are shown. The conventional 'sponsored' label that used to offer at the bottom of sponsored posts has been replaced by a discreet 'Ad' sign in the upper right corner.
This modification is an enhanced advertising strategy for the newly redesigned app to create a more seamless and natural integration of promoted posts within the stream of information. The impact of adverts in-stream is reduced by shifting the label to the top right, resulting in a more organic and user-friendly advertising experience.
32. X Records All-Time High Monthly Active Users
The X platform, formerly known as Twitter, has reached a significant milestone, as owner Elon Musk posted a chart displaying the company's impressive monthly user counts. Despite more competition and stories of people quitting, Elon Musk remains optimistic about X's performance. He sees the platform as an "everything app" and is determined to change it in his image.
As part of this shift, the platform's rebranding is in full swing, with all references to 'Twitter' and the famous bird emblem gradually being phased out. The appearance of the X icon for some users on mobile devices is the most recent development in this regard. This crucial milestone aligns the app with Elon Musk's goal of completing its move from Twitter.
33. WhatsApp Enhances Chats with Video Messages Integration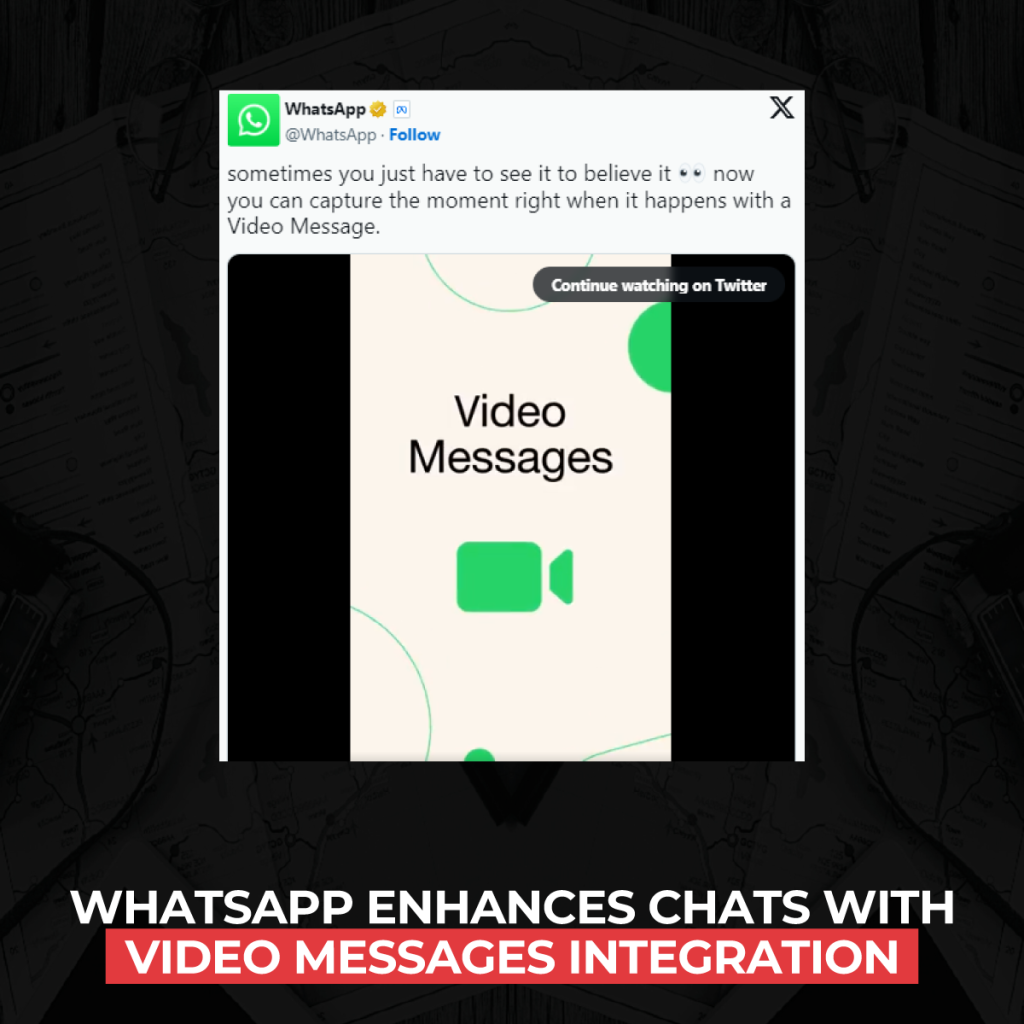 WhatsApp recently added a feature that improves its customers' connecting options: video messages. Similar to voice messages, this new feature allows users to share video clips straight within WhatsApp chats. The video messages Within the app are presented in a circular style, providing a unique and straightforward approach to exchanging direct responses in real-time dialogues.
WhatsApp is aligning itself with other social and messaging services that offer video communication by adding video messages. In today's digital landscape, video has become the preferred interactive medium for most consumers across various applications. WhatsApp is adjusting to changing communication habits and creating a more engaging and dynamic platform for its users to communicate by introducing this function.
34. LinkedIn Explores AI-Powered 'LinkedIn Coach' for App Usage Guidance Testing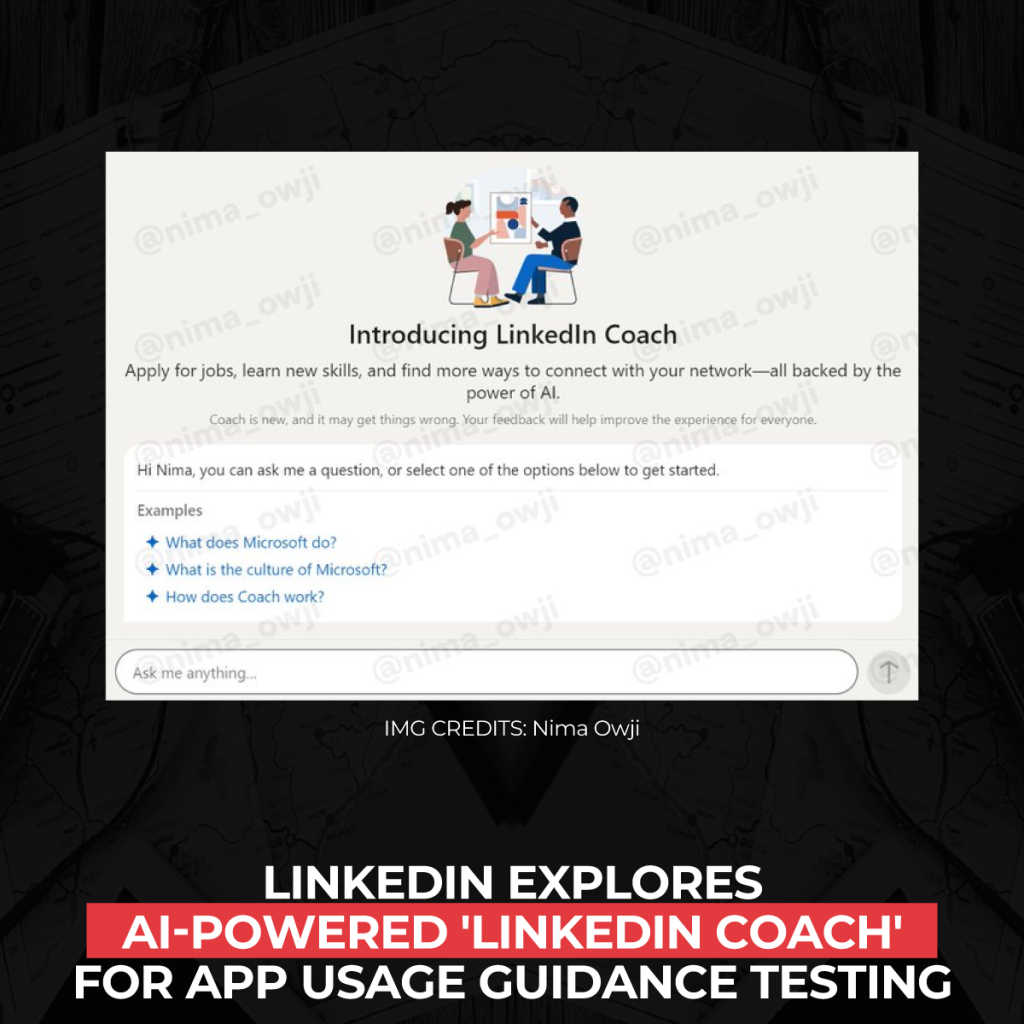 The 'LinkedIn Coach programme is the most recent addition to its AI-powered toolkit. This new tool attempts to help users optimise their profiles and successfully navigate the app's different features. Consider it a dedicated AI helper bot designed to improve your LinkedIn experience.
The 'LinkedIn Coach' does more than help with profile creation. You may use AI to compose your profile, tweak your job adverts, and even generate trending feed updates on your behalf. The AI assistant is versatile, making it a valuable asset for professionals looking to maximise their LinkedIn presence.
35. Comparison Sites Carousel & Filter for Google Hotel Search Results
Google is testing a new hotel search feature that includes a carousel and a search filter to make comparing different hotel booking sites easier. The carousel shows a variety of comparable hotels, and consumers can click on each option to learn more. In addition, a "comparison sites" filter has been added to provide users with more hotel options.
36. Food Ordering Settings Enabled for Google Business Profiles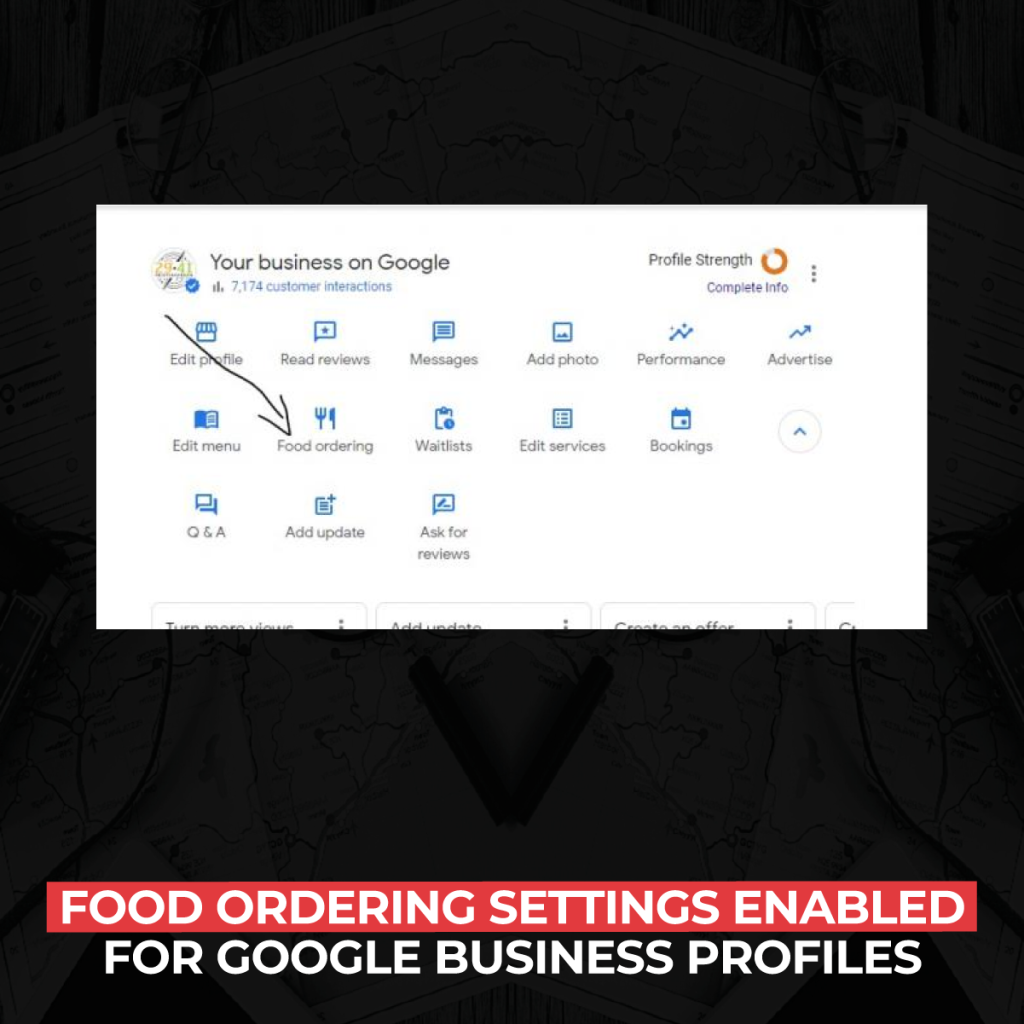 Google has updated the food ordering portion of the Google Business Profile, giving a greater choice of options and settings. Previously available in Google My Business, this food ordering feature has been redesigned and integrated into the new Google Business Profile interface.
Thanks to these upgrades, businesses may now provide clients with more options and customise their meal ordering preferences. The improved food ordering area intends to improve the user experience by allowing clients to place orders directly from a business's Google Business Profile. These enhancements are part of Google's ongoing efforts to optimise and streamline the platform's functionality for businesses and their consumers.