Live video is social media's latest craze of the month. It's a powerful, spontaneous way to share your life and interact with people. YouTube is finally ready to take on this trend with Periscope, Facebook Live, and other livestreaming mobile services, as the company is building live mobile video broadcasting right into the core YouTube app.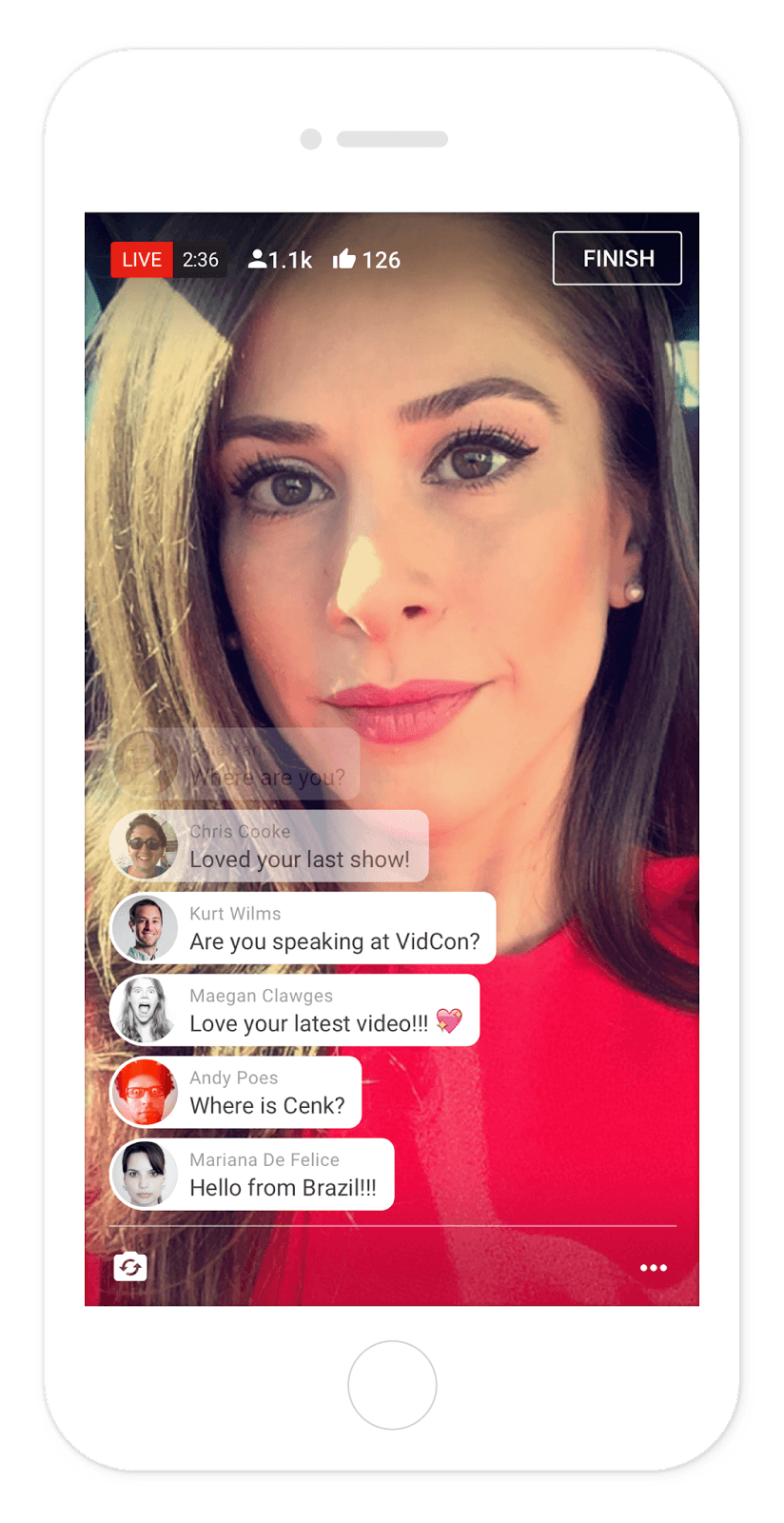 YouTube has been offering live streaming since 2011 but this year it became the first to ever broadcast a 360-degree live stream during Coachella. Over 21 million people tuned in to watch Coachella on YouTube.  Live video is the latest trick to get us to record, share and watch more videos. According to an estimate by networking-equipment maker Cisco, 75% of the world's mobile traffic will be video by 2020. This will have the big brands want to stay ahead in any competition and keep their audience locked into their money machines.
YouTube, the king of video uploads, has announced that now we'll be able to use YouTube's app to broadcast live with our iPhone or Android handset. We don't need to open anything else, just hit the big red capture button right there in the corner, take or select a photo to use as a thumbnail, and we can broadcast live to fans and chat in near real time. Being built right in to the app, the mobile live streaming will have all the existing YouTube livestreaming functions — we'll be able to search for them, find them through recommendations and playlists and protect them from unauthorized uses. Also, it'll be faster and more reliable than anything else out there. The feature will offer you an entirely new, more intimate and easy-going way to share your experiences with your communities. It is now available only to a few VIP's but it will roll out more widely soon.