Reflecting the weather of this hot and sultry month, new developments in the Digital Marketing world has been equally blazing! With Instagram, rolling out several features to amp up its ads game and Facebook's barrage of Live Video features, this month has been quite the roller coaster ride! Take a look at all the groundbreaking changes and features that were introduced in the past month!
1. Instagram rolls out Video Replays:

Planning to go live on Instagram but not contended with life span? Go hit the share button that allows you to post your live video for 24 hours on your Instagram stories. When your broadcast has ended, you will be able to tap "Share" at the bottom of the screen to add your replay to Instagram Stories for 24 hours. You can also tap the toggle and choose "Discard," and your live video will disappear from the app as usual.
2. Google empowers Job Search & Email Alerts directly from Search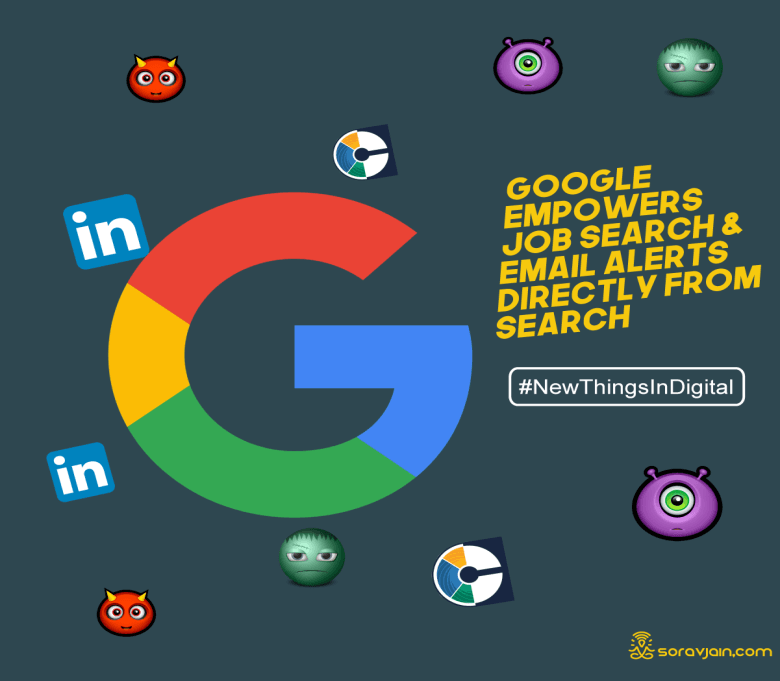 What if your entire job searches comes to you as an email alert? Yes, Google is bringing job- seeking platforms under one search and this means you will see job postings from various sites and many others from across the web as soon as they are posted. Turn your alerts on to receive an email notification whenever new jobs arrive, keep yourself notified. Introduced for Americans, lets wait to see if Google has it for all their users.
3. Snapchat rolls out a new web tool for creating Geo Filters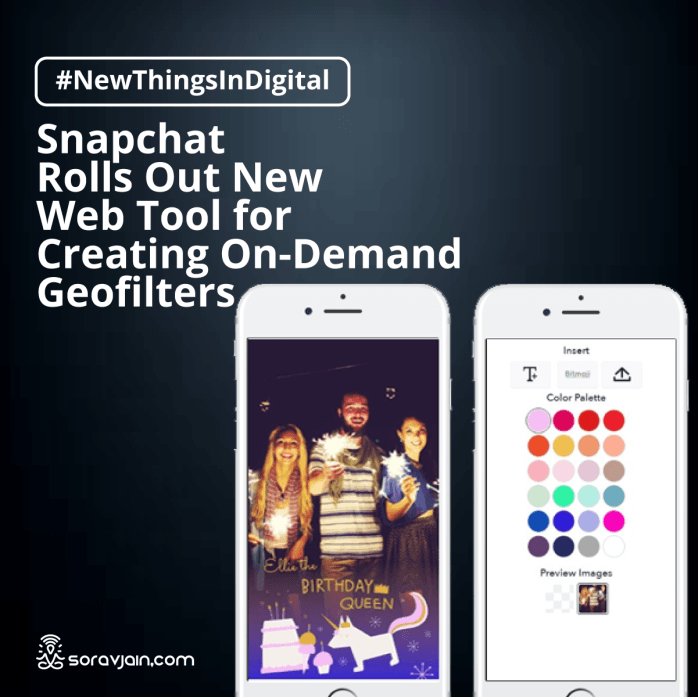 Have you always wanted filters that could be customized and applied to your business specifically? Last February, Snapchat allowed its users to create geo filters from scratch. The revamped web tool contains preset categories—birthdays, weddings, prom, business, food and bars, love, celebrations and graduation—and users can access templates and modify their text, colours and graphics, including Bitmoji. Pricing varies depending on the length of time that the geo filters will be available, as well as the size of the geofence. It is time to go funky and crazy with these kickass filters.
4. Twitter Rolls out Direct Message Requests:
Are you tired of random Romeos sliding into your DM? We have all been there before and Twitter has taken notice! It has rolled out a new Direct Message request feature, which filters messages from people you do not follow and new group conversations. This move is highly appreciated as it weeds out unwanted messages and spam messages. by asking the user to accept or delete the message request. Once deleted, these messages are no longer a part of your inbox. On the other hand, accepting the message will allow you to engage with the person. All media will be hidden prior to accepting the message. Here's to a DM that makes sense and not nonsense
5. Facebook's mid-roll video ads to be limited to 15 seconds: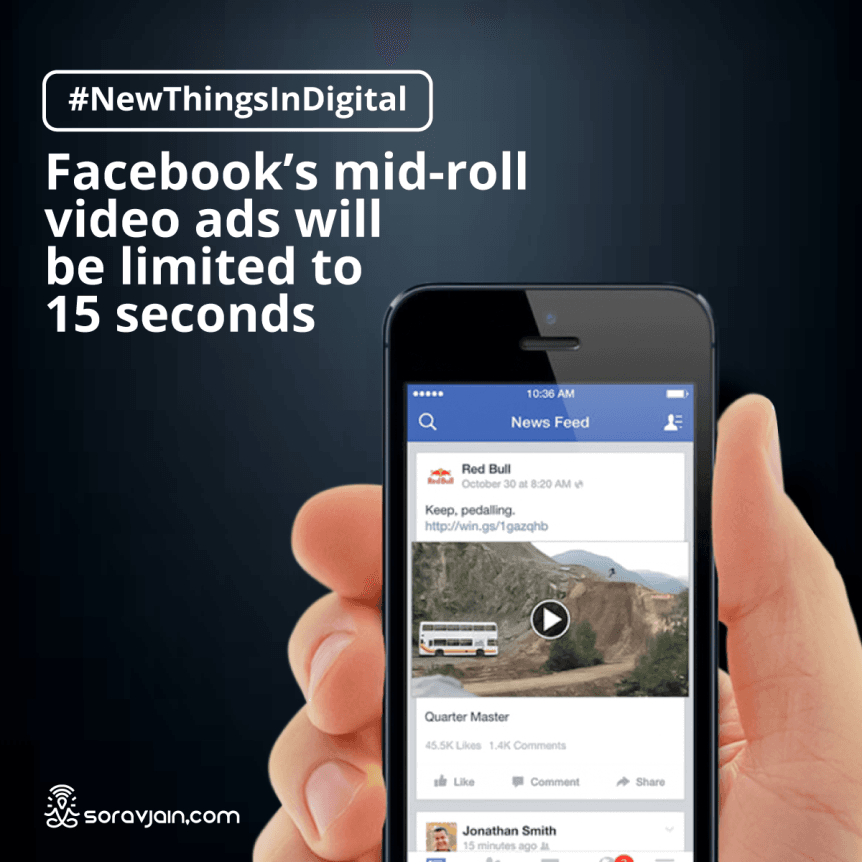 We all know of the interrupting mid- roll video ads on Live videos on Facebook. As hinted by Facebook last September, these mid-roll video ads are going to invade normal videos as well. These video ads will surprise you 20 seconds into the video and will be 15 seconds long. The publisher of these ads will have the advantage of picking the type of videos in which they want their ads to show up. However, the publishers might not be able to restrict their ads on a particular video publisher and can only pick the categories in which they do not want their ads to run or not run. Like many platforms on Facebook, this too will be a revenue sharing model with 55% of the revenue split between Facebook and the ad publisher. That said, official confirmation is still awaited!
6. LinkedIn updates its Search option to help discover new jobs easily: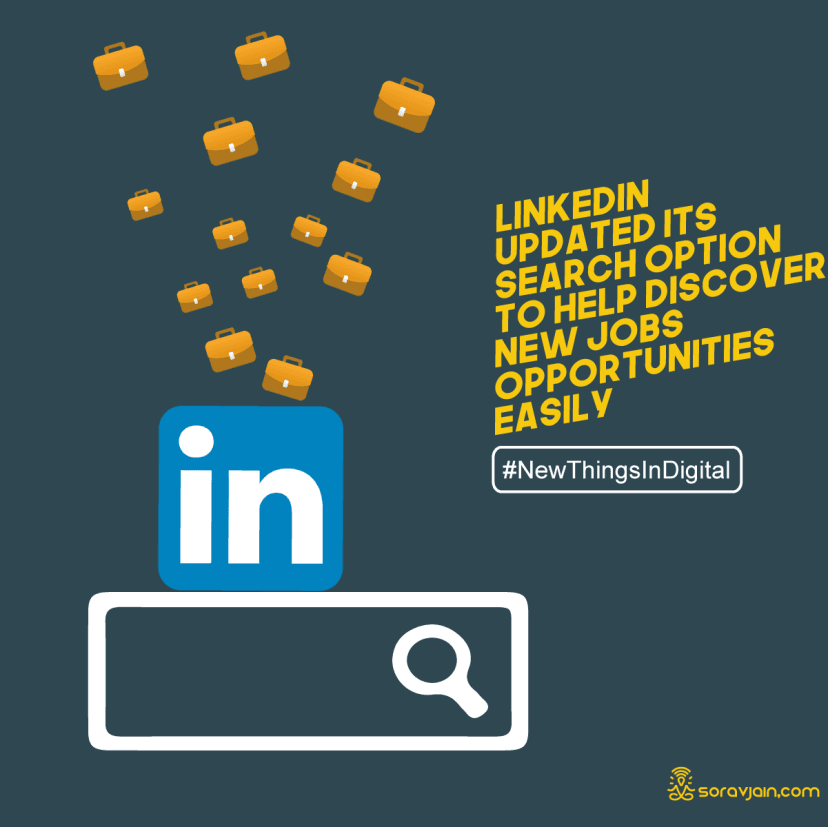 Where Google is making job hunt easier by connecting to platforms that help you search for a job, these platforms are individually making your effort easier. LinkedIn adds new search options to let member see how many people have found them through LinkedIn search, their companies and job titles. These new features come on the heels of many exciting updates made in recent months on the LinkedIn Homepage.
7. Google is building an Ad Blocker into Chrome:
Beware, Digital Marketers! Ad blockers are coming! In a shocking move by Google, ad blockers are going to be incorporated into Google Chrome. Senior Vice President of Ads and Commerce, Sridhar
Ramaswamy announced: "We plan to have Chrome stop showing ads (including those owned or served by Google) on websites that are not compliant with the Better Ads Standards starting in early 2018." Sridhar went on to explain how the use of Ad Blockers by the public has been on the rise and it is essential to figure out why they are using these blockers in the first place. This move aims to locate the type of intrusive ads are detested by the users and aim to eradicate them as the rise of ad blockers used by the public will have a severe effect on the Digital Marketing sector. Facebook and Google will definitely take a hit due to this new development, but this filtration seems to be quintessential to improve the user experience
8. Facebook lets Groups create Online Learning Courses: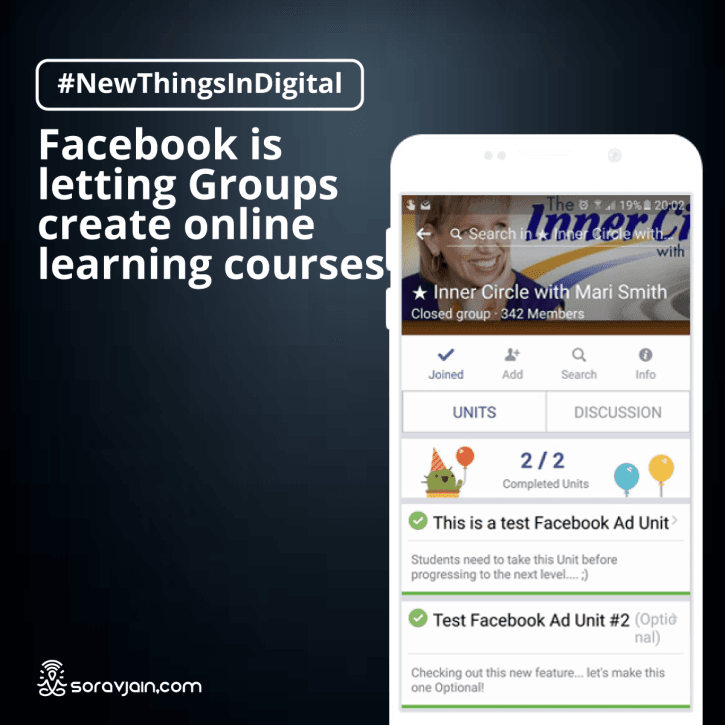 If you think there is something that Facebook hasn't ventured into, just wait for a while. Chances are, they are going to do it. Facebook has now tapped into the education sector and is letting groups create online learning groups. Guess what? Anyone can do it! By anyone, we mean anyone who owns a group. Well, most of the youngsters are on Facebook, and creating educational groups can only be beneficial, right? *Awkward pause* While Facebook is a mammoth in terms of the number of users and engagement etc, it is also the carrier of several fake pieces of news, unproven facts, and information from unverified, unreliable sources. Many professional e-learning platforms find it challenging to keep low quality content at bay! Will Facebook overcome these challenges? We have to play the waiting game.
9. Instagram for Businesses announce new features for Stories Ads:
Instagram stories have become the centre of attraction in the past few months and rightfully so! They are a great way to engage the audience frequently and tell your brand's story. What started as an engagement platform was soon capitalized for advertisements. These advertisements helped businesses target people better and help them reach the audience they prefer. Now, Instagram seems to have upped its ante by enabling businesses to purchase ads in Instagram stories with metrics such as Traffic, Installation of Mobile App and video views.
10. Facebook expands Video Cover Images to more pages: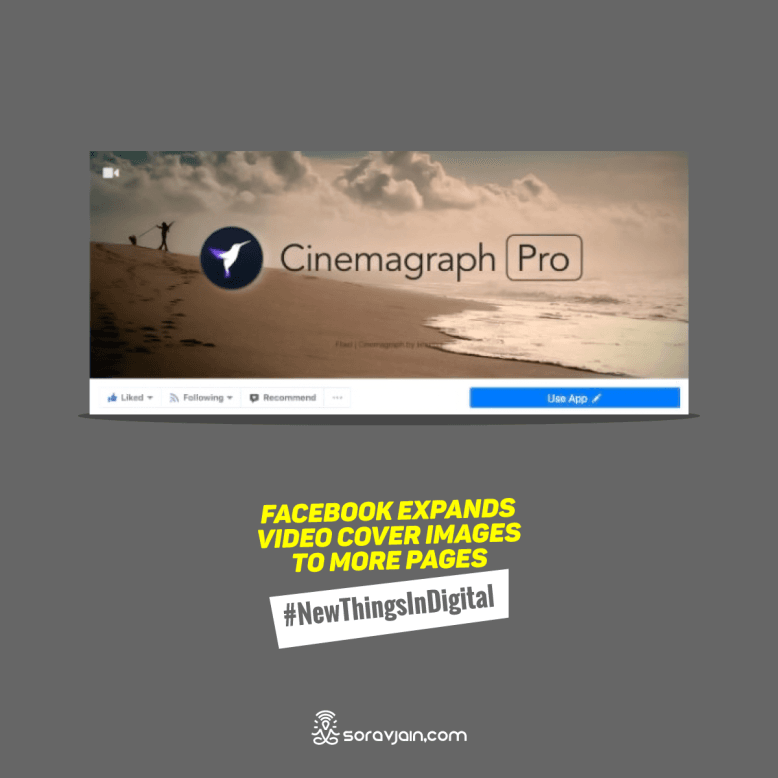 Yes! You heard it right! The omnipresent video seems to have conquered cover pictures as well. These video cover pictures were tested by Facebook in April and seem to have expanded to all pages. Users will be able to upload videos of length 20- 90 seconds that is at least 820 x 312 pixels.
Flixel Photos marketing manager Cassandra King shared the following tips for page administrators who gain access to the feature in a blog post:
Page admins can upload cover videos the same way they currently upload cover photos.
Cover videos must be at least 20 seconds long, but no more than 90 seconds long.
The recommended video crop size is 820 pixels by 462 pixels.
Cover videos auto-play and auto-loop.
There is an unmute option in the bottom-right-hand corner for users who wish to view the videos with sound (cover videos begin playing with audio muted).
Hope you are updated with all the latest developments that happened over the last month. Let us not stop with just knowing these upgrades, let us implement and take our Social Media game to new levels. May July be filled with many such exciting updates and fiery new features.