The windy month of July had a whirlwind of updates for the Digital Marketing World. With Instagram taking some disciplinary actions and Facebook cooking up a new app to improve our virtual world, the month of July proved to be an exciting rollercoaster ride! Take a look at all the new updates the world witnessed this month. #NewThingsInDigital
1. Instagram Cracks Down on Fake Influencers:
Instagram took notice of the roaring social media influencer market. These so-called influencers shell out cash for thousands of likes and spam comments. They are every marketer's worst nightmare and a nuisance to real Instagram users. Over the past few weeks, Instagram has been shutting down third-party sites and apps like Instagress, InstaPlus, and PeerBoost, which violate Instagram's Community Guidelines and Terms of Use. It is an appreciable effort to make Instagram more genuine and authentic.
2. LinkedIn Rolls Out Profile Customization: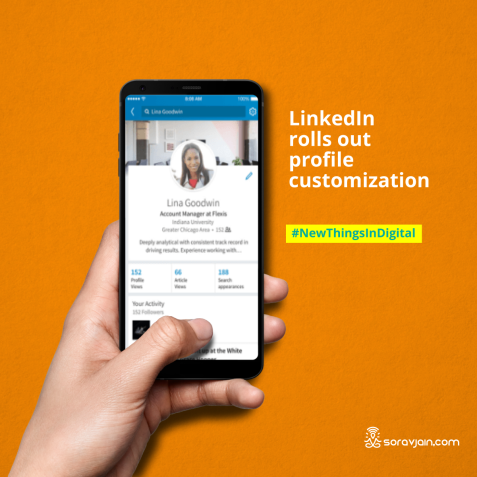 LinkedIn is surprising the professional world with some kickass features this week!
Search Appearances, you can see how many people found you in search, as well their companies and job titles. You will also be able to see the keywords you are being found for.
Profile Customization: For those multi-taskers who simultaneously hold multiple current positions, you can now reorder the experience section of your LinkedIn profile just the way you want it. You can also reorder your volunteer and education sections — just hover on the right of the position and drag to up or down.
Visual comments: If your point can be better made with an image, look no further — now you can add images to any comment you post on LinkedIn.
3. Facebook Reportedly Developing New Stand-Alone App for Live Video Chat: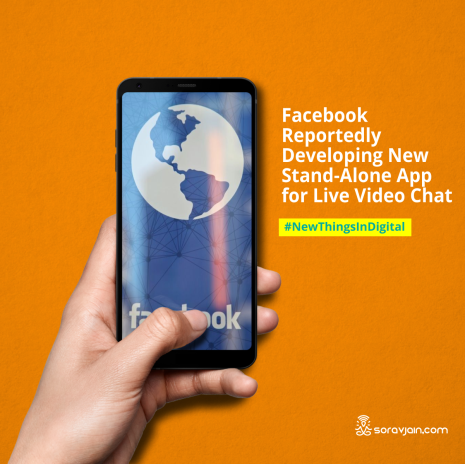 Facebook has been stealthily working on an app that is similar to "Houseparty"  an app that facilitates virtual hangout between friends and loved ones. This app is directed at making video talks between many number of people, possible and connecting the world virtually. A friend is away in a distant country? No problem! Bonfire is here to eliminate the longing of physical presence and assuage you with a virtual chat! While it is being reported that this Bonfire app is an exact replica of the app "HouseParty". Will this cloning process work or not? We need to wait and watch!
4. Facebook Introduces New Metric Updates for Ads and Pages:
With great insights come great campaigns. Metrics are imperative for marketers to know how well the campaign is performing, gauge competitors' performance and a wide range of data that are pivotal to run successful campaigns. That is why Facebook has brought changes to metrics that will help you run ads more effectively! With new features like "Landing page views" and "Pre-impression activity breakdown", these new features are definitely going to take the Digital Marketing World by storm.
5. Facebook Enables Family Targeting Option for Ads: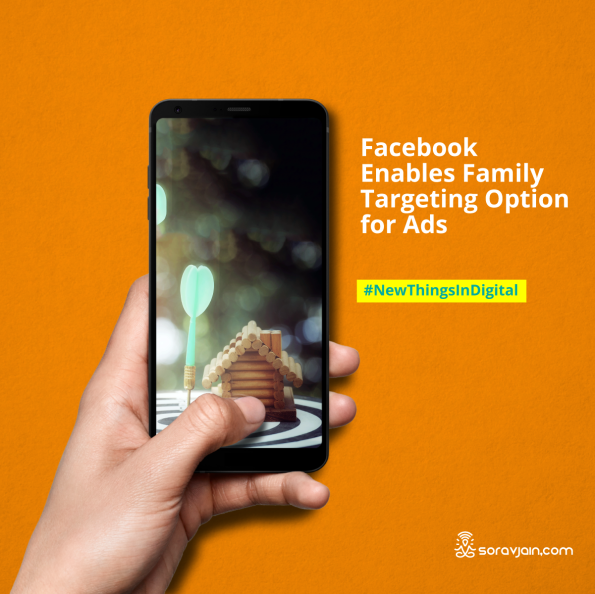 Brands can now direct ads towards a particular household/family to show how Facebook campaigns drive results across various household members. This is what Facebook has to say about the update. First, marketers can create a new household audience that includes additional people who live in the same household of those in their original audience. This feature enables marketers to deliver relevant marketing to family members in the same household, who can influence purchase decisions of products and services. Now a marketer can not only show ads to their target audience, but inspire members of their audience's household to purchase.
6. Facebook Tests  Page Descriptions on Cover Images: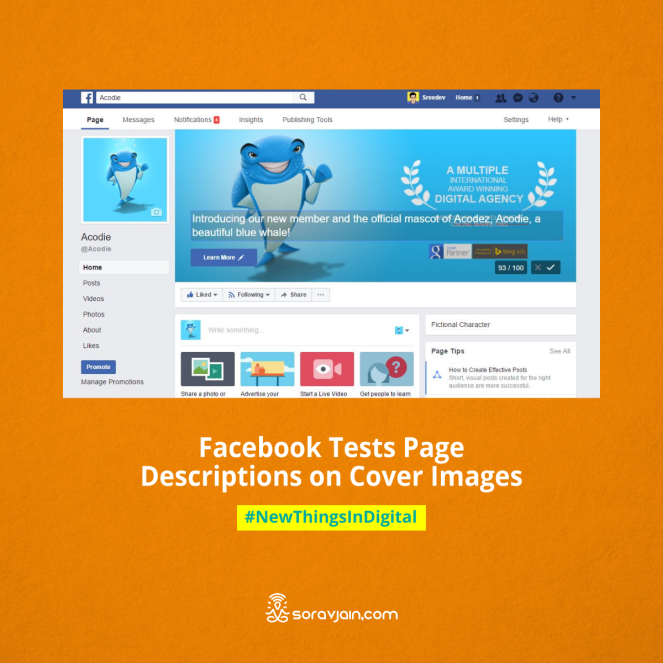 Just after introducing video cover pictures last month, Facebook is now testing descriptions for cover pictures. There is also a call to action button on the cover picture that can be edited, repositioned or hid according to one's needs. If a page administrator of a page involved in the test has filled out the Description field in that page's "About" section, the text will automatically be transferred, and it can be edited via the Edit Information option on the cover image. A spokesperson added, "We're always working to make pages more valuable for people and businesses alike. We recently started testing several cover area designs and enhancements to help businesses feature key information more prominently".
7. You can now reply to Instagram Stories with Photos, Videos, and Boomerangs:
Have you ever looked at an Instagram story and words couldn't explain what you were going through. The Insta overlords have heard your prayers. You can now reply to a story with photos, videos and boomerangs! You can use any creative tools in the camera, including face filters, stickers and Rewind. Replies also include a sticker of the story that you can move around and resize. What a fun way to express yourself!
8. Snapchat introduces Links, Voice Filters, and Backdrops to Snaps: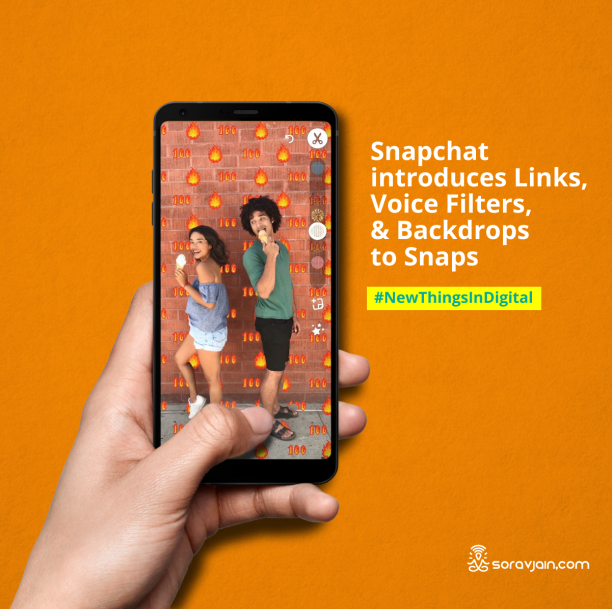 Paperclips, Backdrops and Voice Filters. Instagram is on fire this week with new updates that is going to shake up the lives of avid Snapchatters. With links that can be attached, vibrant backdrops that can take your snaps to another level and voice filters that are completely comical, Snapchat has once again proved its worth. Will Instagram ape these features too? Let us wait and watch!
9. Google Releases Uptime App for Group Video Watching to All User:
How many of us have sent countless Youtube video links to friends pestering them to watch it! Those days are over! Google's experimental app Uptime, which lets you watch YouTube videos with friends while reacting and commenting, is now open to all users. Friends can either co-watch with you in real-time, or they can join later to see others' reactions to the videos played back as they watch, giving Uptime a lively and interactive feel even when you are watching alone.
10. Facebook Expands Messenger Ads to All Advertisers Globally: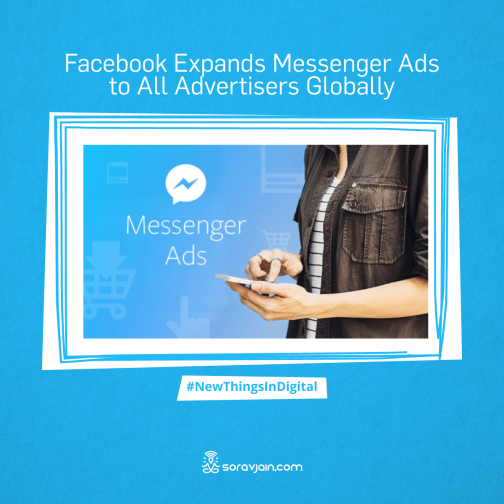 After successful beta testing in Australia and Thailand, Facebook is gradually expanding display ads in Messenger to all advertisers around the globe. These ads will be shown in the Home tab of the Messenger mobile app and can be purchased in Ads Manager and Power Editor.
11. Facebook Tests Custom Audiences Based on Instagram Business Profiles:
Facebook is testing the ability for brands to create custom audiences based on engagement with Instagram business profiles.Even though Facebook hasn't officially announced this new product, a Facebook Help Center page confirms it's a test.
12. LinkedIn allows users to upload Autoplay Videos & provide Job Stats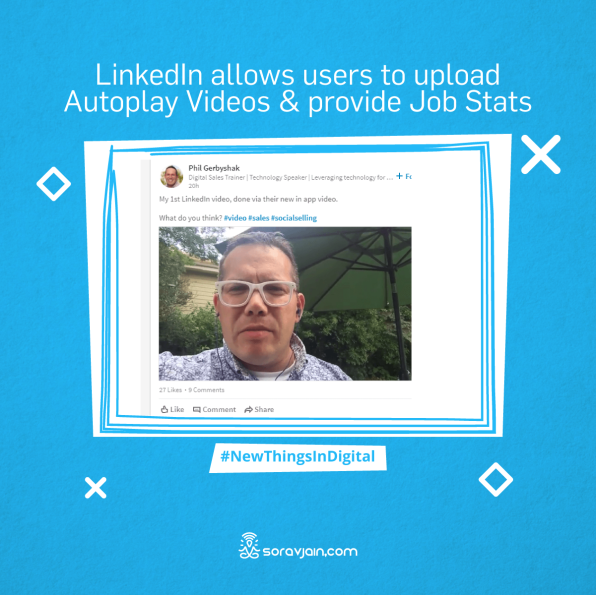 LinkedIn is testing a new feature that enables users to natively upload videos that automatically play with the sound off in the feed. In addition to providing typical stats on these videos such as views, likes, and shares, LinkedIn will also provide basic employment information about viewers such as "the companies where they work and their job titles
13. Facebook rolls out Live Video to Virtual Reality App, Spaces: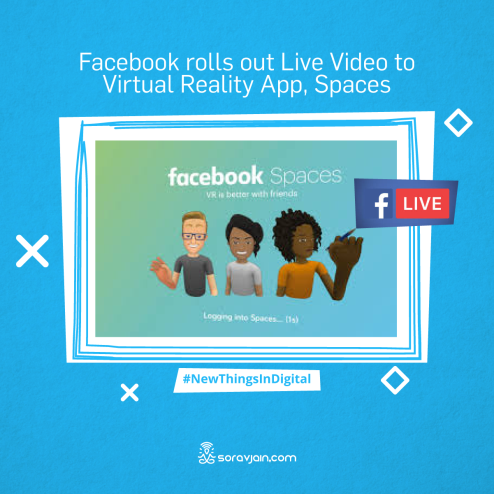 What a time to be alive! Facebook announced that broadcasters can share live video on Facebook from its virtual reality app, Spaces. Facebook notes that the live component of Spaces will have much of the same audience interactions and commenting functionality as any typical Live broadcast with the added ability to "see a stream of friends' comments and also pull out your favorites as physical objects that everyone in the space can interact with.
14. LinkedIn introduces a Refreshed Look for LinkedIn Campaign Manager: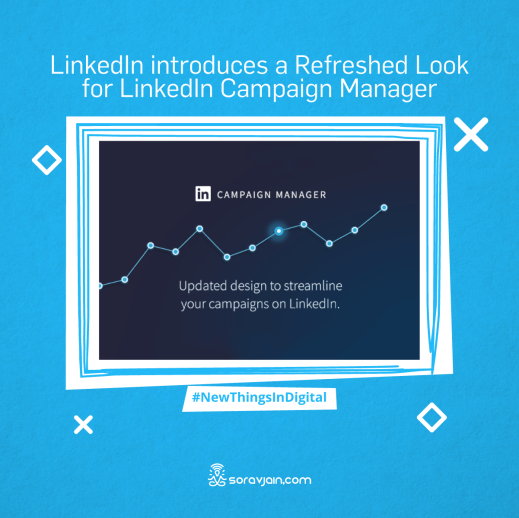 LinkedIn introduced a newly designed look and flow to its ad campaign management experience. The refreshed layout will feature contextual tips and best practices at each step, a simpler workflow, easier asset management, and improved content organization. These changes will reflect over the next few weeks.
15. Google rolls out Direct Booking Feature to Google Maps and Search: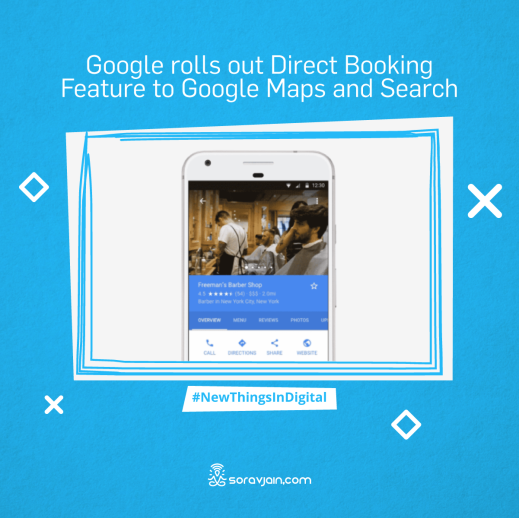 Google introduced the ability to book appointments at spas and salons across the U.S. directly on Google Maps or search. Users have the option to use a new Book button found on business listings or access this feature through the Reserve with Google site.
16. Facebook might Test Paid Subscriptions Within Instant Articles: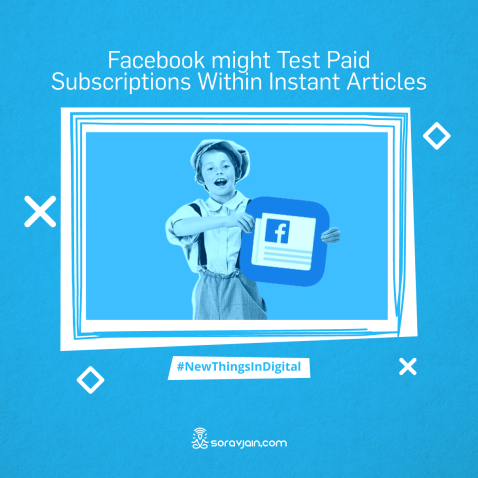 Facebook is exploring the ability to allow users to subscribe to publications through Instant Articles using metered paywalls and a freemium model similar to The New York Times, Wall Street Journal, and The Economist. Concrete details such as revenue shares, delivery, and a rollout timeline haven't yet been determined.
17. Twitter Adds Muting Tool for Notifications: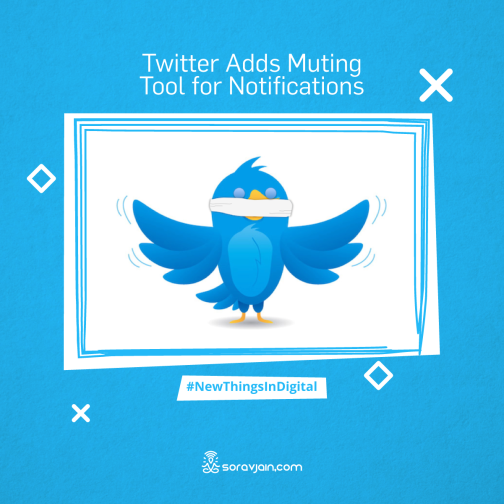 Twitter rolled out new tools to mute notifications from newly registered accounts and accounts you don't follow or that don't follow you. Twitter previously added anti-abuse measures such as the ability to silence certain users and filters for Direct Messages.  
18. Google Rolls Out Backup and Sync for Google Photos and Google Drive: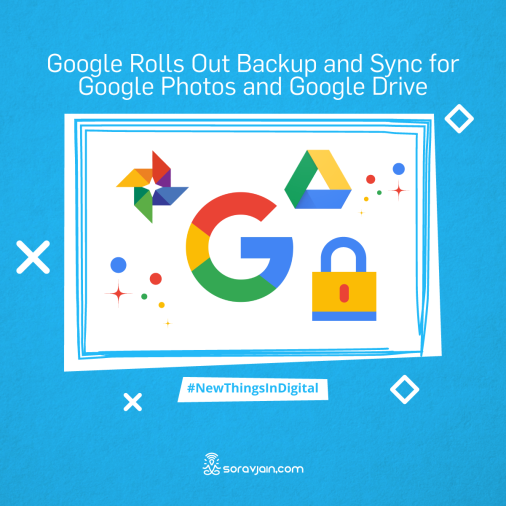 Google rolled out Backup and Sync, a simpler, speedier and more reliable way to protect the files and photos that mean the most to you. Google notes that this new tool replaces the existing Google Photos desktop uploader and Drive for Mac and PC and is now integrated with the Google Photos desktop uploader. It's intended for consumer users only.
19. Google introduces personalized News Feed for iOS and Android:
 This week, the mighty Google has announced that it will be making significant changes to the homepage in the form of a personalized feed of relevant news and information. For now, the changes will only apply to the mobile web. Exciting times ahead!
20. Twitter Releases Data of Efforts taken to Tackle Trolls and Abuse: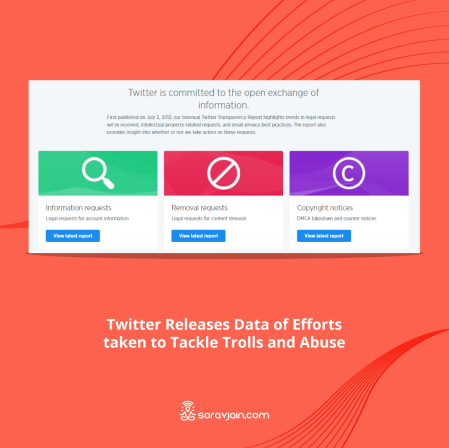 We have all accused Twitter of being unperturbed about Trolls and Abuse online. Well, they are showing us proof that they have taken efforts to curb them. Those measures range from collapsing or hiding potentially offensive tweets to placing warnings on potentially offensive profiles and tweets. Bravo Twitter!
21. Facebook Messenger is rolling out more "Instant Games" to the platform: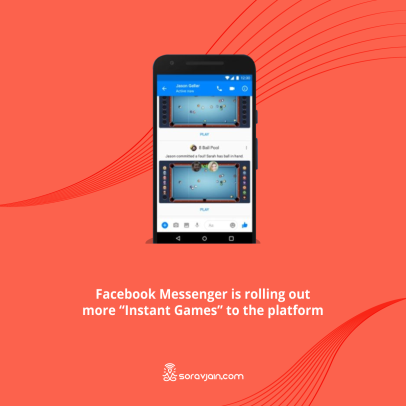 How exciting! There are now up to 50 games titles available on Messenger depending on what device you use and where you are located, with more to be added over time to Instant Games on Messenger.
22. Snapchat Enables Recording Beyond 10-Seconds: 
Yes! You can record videos for more than 10 seconds! That's a major upgrade from the current 10 second limit, and will give creators more freedom to share longer, more contextual Snaps.While it's a move directed at increasing the convenience of users, will it lose its unique charm? We have to wait and watch!
23. LinkedIn Re-Adds Quick Profile Insights to Desktop News Feed: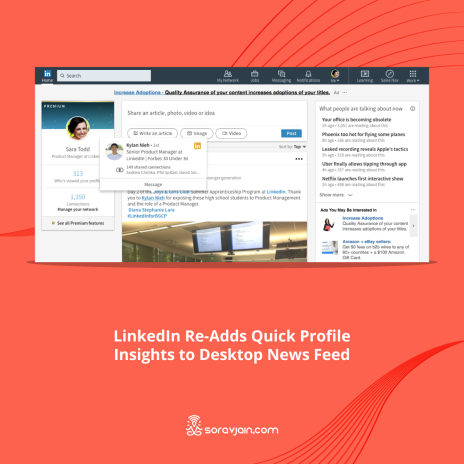 LinkedIn has since been working hard to add back several of the lost desktop features that its users missed badly! These features include:
1. Saved Searches
2. Expanded Profiles
3. Sort by Recency
24. Facebook's Removes the Ability to Edit Link Previews:
Fret not! Facebook announced a pending change to their Graph API which would remove the ability for Pages to edit link previews attached to posts – that change comes into effect this week, but the backlash has lead to Facebook providing a stay of execution, of sorts, on the feature for some Pages, with a new option that will enable publishers to maintain the capacity to edit previews.
25. Google's rolling out a big Mobile First Index update:
Google's planning to have one index going forward based on mobile content, which will serve to both desktop and mobile users, so mobile trumps everything. Google's algorithm is going to use the mobile version of your site to rank your content! Time to make sure your mobile site is prim and proper!
26. LinkedIn Adds New Data Tools to Help Advertisers Maximize their on-Platform Efforts:
With every Digital Marketing app providing umpteen tools and features to draw insights from their marketing efforts, LinkedIn too has joined the bandwagon! With new and exciting data analytics tools such as Demographic Reporting and Campaign Recommendations, LinkedIn sure is catching up!
27. Facebook Announces That all Pages Can Now Create Linked Groups: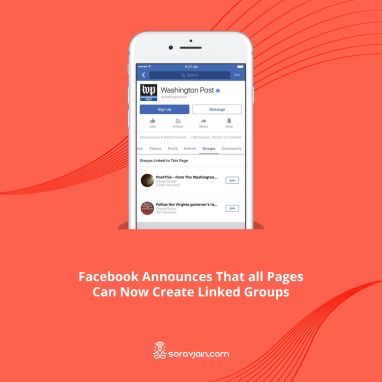 Facebook sure is giving Groups a lot of attention this year! Facebook started allowing Pages to post as Pages in groups earlier this year, then extended that to enabling some Pages to create linked groups. As, they continue to evolve the groups offering, all Pages everywhere will have the capacity to create their own linked groups, and use that as a marketing and community-building option. How exciting!
28. Instagram is now introducing Enhanced Metrics & New Features to the Instagram Platform API
The API now includes a feature for comments moderation where comments can be hidden or toggled on and off. This capability will give businesses flexibility on Instagram with organic content furthering Instagram's commitment to keeping it a safe place for self-expression.
29. Now know what type of professionals visit your website with LinkedIn's Website Demographics Tool.
Website Demographics will now let you filter website audience by 8 individual professional dimensions, including Job title, Industry, Job seniority, Job Function, Company, Company Size, Location & Country.
It's going to be a major leap in marketing strategies for companies!
30. Twitter notifications get additional alerts
Your notification tab on Twitter might be ringing a few more times than usual.
The company adds a new feature on both mobile and web that will let you know what your friends are up to including whether they are tweeting about a particular trend, sharing a link or following someone.
This definitely existed before as push notifications, but now will appear in the same tab where you track all the activity surrounding your own account.
31. Multiple photos in a single post on LinkedIn is now possible.
Look out iOS users! Now you can make your posts stand out with multiple photos on LinkedIn. This feature will be rolled out for Android and Desktop users soon.
32. Now with Facebook, create your own GIFs in no time.
With a small number of iOS users, Facebook is testing a feature where GIFs can be made with the Facebook Camera itself!
33. LinkedIn Lite now for Android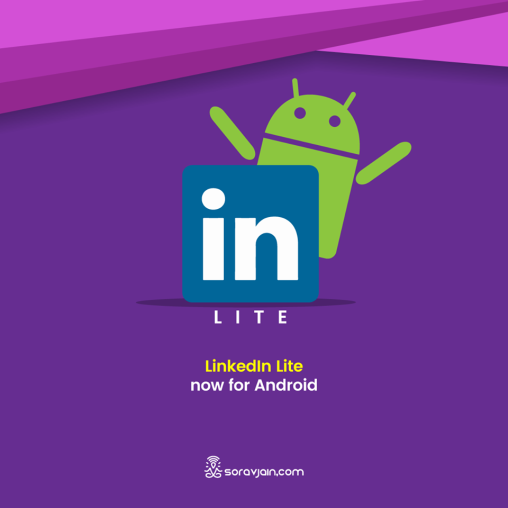 After Google, Facebook, and Twitter, LinkedIn launches a pared down version of its app- LinkedIn Lite for Android users, with slow internet connections and low download limits. Currently, the app is only available in India, but LinkedIn plans to expand it to more than 60 markets in the coming months.
This 1 MB app, uses 80% less data than the flagship LinkedIn app and loads a page in less than 5 seconds.
34. New Messenger Tools and Bot options for Facebook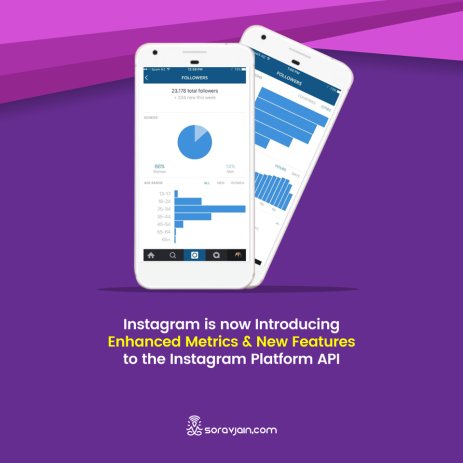 The latest release of Facebook Messenger Platform 2.1 includes new tools and enables the creation of better messenger bots. It is a step towards wider adoption of AI and making the creation of bots simpler and more accessible to all businesses.
Here is what's added-
1. Seamless Payment Flow
2. Expanded set of Facebook Page Buttons for Messenger
3. Built-in Natural Language Processing