With the reliability of organic reach slowly coming down, everybody is looking for that special factor to succeed in the thriving market of Facebook ads.
I have been working on Facebook advertisements for a quite a long time and apart from views, likes and engagement, what brands really look for is leads.
So to stay ahead of the competitors and make the most out of the conversion rate, the Lead ads that are put in place must be a class apart and free of all the textbook errors.
So here are a few tips to improve the quality of Facebook lead ads.
#1 Keep your costs transparent and Specific: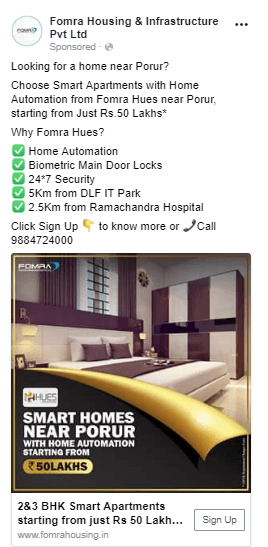 One of the problems marketers face is when people do revert to their ads, only to be disappointed that its way out of their league. Tell the audience specifically who is your ad directed to. This will eliminate people who are only interested in the product but won't really end up as a lead. The more transparent your costs are the better it is. For example, Instead of saying, 'Homes starting from 60 Lakhs', you can say, 'Homes between 60 Lakhs to 2 Crores'. This will eliminate people whose budget is below 60 Lakhs.
#2 Activate Custom Audience Funnels:
Target the audience whose interest in your content is fresh. To ensure this, aim for the Golden Triangle consisting of:
People who have watched 75% of your videos should be your potential audience. Invest in good videos and promote them. And whoever has watched 75% of it should see your lead generation ads.
Custom Audience: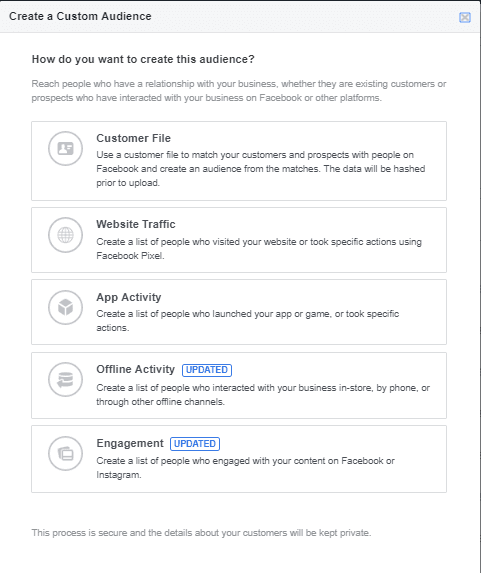 Custom targeting is when the people who have engaged/reacted to similar posts are targeted. These are the audiences who have proved to be quality leads in the past and hence the chance of conversion with them is quite high.
Lookalike Audience: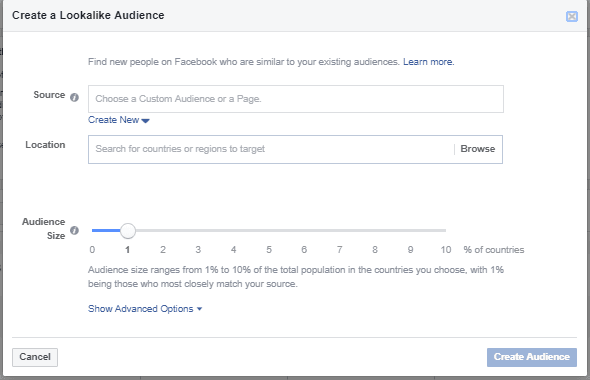 Lookalike Audience are the people who are similar to the audience who have shown interest in your brand. Eg: You can create audience out of people who have purchased something from you and then create a lookalike of them. This audience will be more likely to purchase your product.
This is the Golden Triangle where the interest of your audience is fresh.
#3 Opt for Higher Intent Forms:

More volume form just allows people to submit the form directly, whereas a Higher Intent form verifies their interest by adding the swipe right feature on their form. In a Higher Intent version, once a person is done filling the form, it asks the person to review it once and confirm if the details provided are correct. This gives an added advantage as the person has time to recheck their credentials.
#4 Ask Open-Ended Questions:
 Facebook Lead Generation forms are easier to submit as the data is mostly fetched through Facebook and people don't have to type. This makes it easy for a random audience to fill the form on click. So, ask some open-ended and straight forward questions pertaining to costs. This helps the audience know if the particular ad is relevant to them or not and it helps you generate leads that would convert.
For example, for my workshop ads I generally ask people, 'Are you aware there is an early bird offer and tickets can now be booked in Rs. 8400'. This eliminates a lot of uninterested audience. Ask at least 2 to 3 questions to refine your audience.
#5 Invest in Traditional Advertisements:
In my experience of working with several brands, businesses that have invested in traditional advertisement campaigns has higher chances of gaining much better leads on Facebook. I have seen cases where the customer has listened to your radio jingle or has seen your hoarding but seeing it again on the digital medium triggers a brand recall and motivates them to make an immediate inquiry and the leads get captured.
#6 Ask for Contact Details separately:

Many forms are filled with the information already available on a user's Facebook profile. Though the name and the email address are unlikely to be outdated, I have seen many phone numbers that are either not in use or are not of their own. This prevents from converting leads to customers. By adding a custom question separately, asking about their contact details, we can make the users to manually fill their details. More often than not, they turn out to be authentic.
Even though there is no fixed formula that can help guarantee conversions, these small practices can definitely make a big difference in having leads and having quality leads.
What other practices do you think will be a game changer?
Let me know!