Now it's your turn to earn money online.
Tired of 9 to 5 jobs, you can try the work from home option at your ease and comfort, where you can make as well.
Various jobs promise to pay money to your satisfaction.
Different positions are available that enhance your learning, technical skills, which strengthen your competitive potentiality and aptitude.
Acquiring the right talent and aptly using them in your business or workplace is prominent.
Most of the time, your approach towards hard work can become futile because it lacks an element of smart work.
Understanding your proficiency is essential and achieving what you want at your convenience is excellent.
Work from home jobs are available, but with the challenges put across, which requires absolute passion and determination to overcome them in an agile way. 
List of the best work from home jobs in India
1. Digital Marketer
Marketing is not just pitching the consumers. It also includes communication with the target audience.
When it is performed on various digital platforms, it widens the new frameworks of marketing.
It is one of the best – work from home jobs.Want to become a remarkable and astounding digital marketer?
Then digital scholar is one of the profound options.
You can learn spectacular marketing lessons and strategies, website development, SEO, and google ads within the course period.
Wishing to get a freelancing client, Digital scholar provides you that opportunity to enhance your skills and increase your contacts.
They will help you to have a consistent social media presence and reinforce your brand identity.
They assiduously monitor the SEO reports, work closely with copywriters and content writers.
One of the most needed skills of today is digital marketing strategies and tactics.
Trying a digital marketing job as a freelancer is also one of the options.
You can optimize content and structure them for search engines and also work diligently for PPC and others.
It is a broad spectrum that provides numerous opportunities for students and others aspiring to excel in marketing and is one of the highest-paid jobs.
2. Career counselors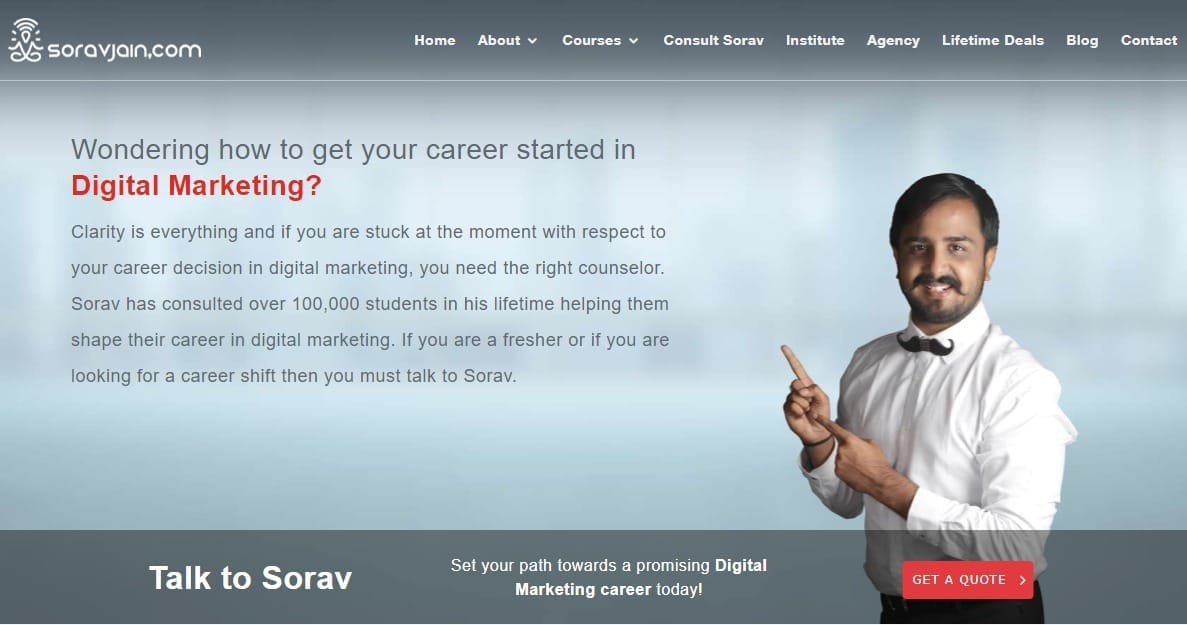 Sitting at home, you can guide various people who need expert advice regarding their career options.
You can help people with resume writing, interviewing techniques.
You can connect with them through online sessions, allowing them to make sound career decisions.
This profession requires amplified knowledge of the current education system.
Demands attention, resilience, and undergoing proper training. 
3. Online tutors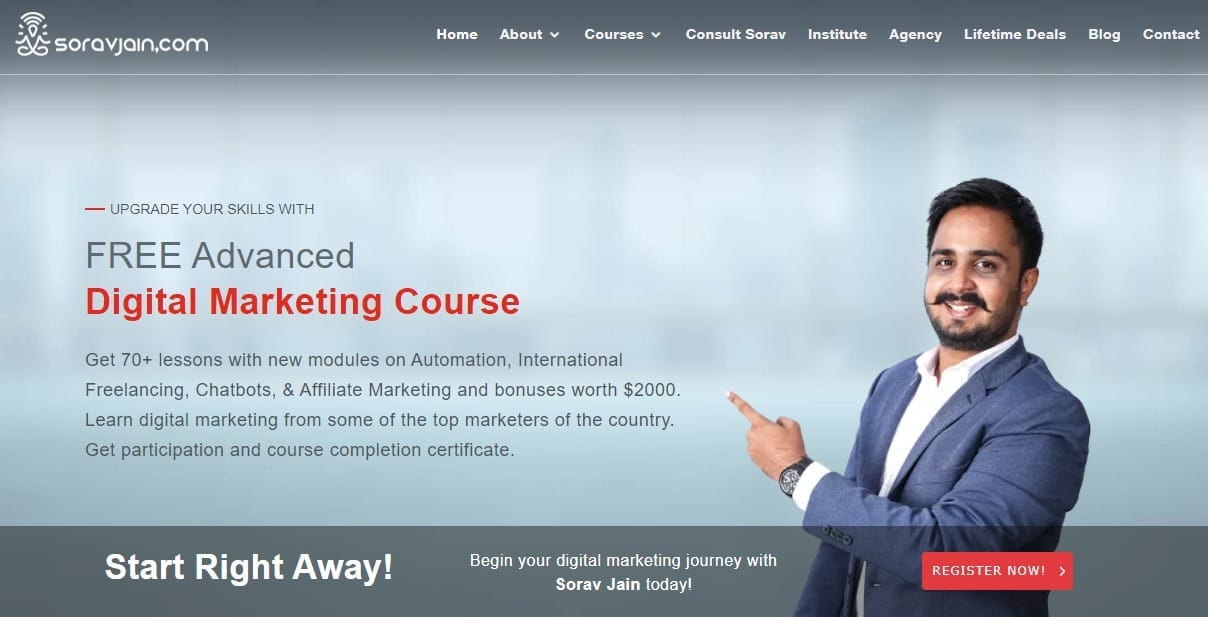 One of the finest paid, work from home jobs.
Teachers can earn up to 30 k and beyond, depending on their specialization.
Online tutoring is convenient not only for students but also for teachers.
With the help of technology, the concepts are explained in an in-depth way with more clarity. It is an excellent source of earning and is also flexible for the tutors. 
4. Blogger
Passionate about writing and penning down your experiences about food, travel, and love to explore more, then you can become an evolving content blogger.
You can start writing your blogs and earn passive income through Google Adsense, Affiliate marketing, social media marketing, influencer marketing.
This profession requires exceptional writing skills, creativity, effective communication skills, a feeling of expression, and adaptability.
Profound knowledge regarding the latest buzz, trends are necessary to create engaging content.
Domains are essential, and try to build organic traffic to the website, brainstorm on new ideas and customize blogs for brands. 
5. Data entry Specialist
A data entry specialist needs to be proficient in typing and transcription.
If you're a data specialist, you will come across various kinds of data to work with, requiring efficiency.
This profession requires strong keyboard skills as you will be working with spreadsheets, excel sheets, etc.
Demands smooth and efficient processing of information.
The main work would be collecting client information, receiving data for completeness and accuracy, and you can charge per project/ hour and earn a relatively decent amount.
You can also enroll yourself in certified courses to enhance your learning skills.
It requires you to be an excellent multi-tasker, possesses time management skills, computer skills, and efficiency working with different data entry software. 
6. Animators
It is a lucrative and remunerative career. It is one of the most exciting fields to work in and has excellent scope in the art and design industry.
It is a riveting career that demands work under pressure, meet deadlines, and artistic talent. Computer literacy, familiarity with software, good drawing skills are required.
The most crucial element is using video editing software as they are the main core frame of work and fine presentation skills. 
7. Game developer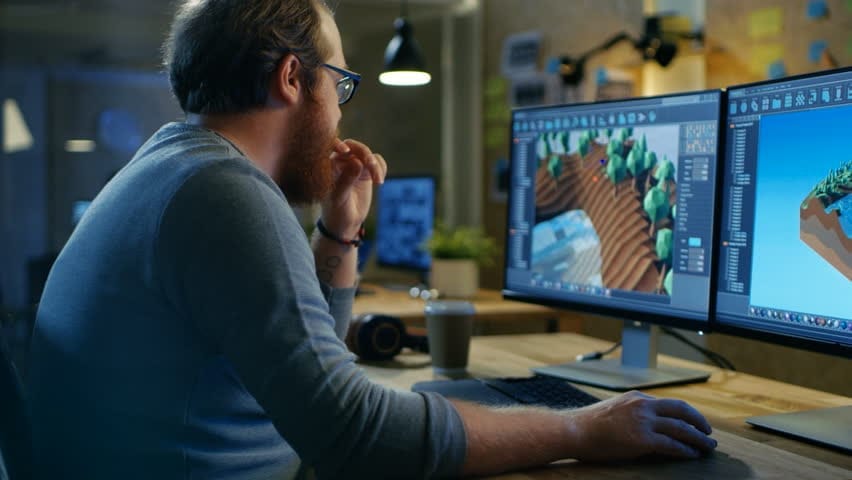 It is the most rewarding and fulfilling career.
It is a great field to work in if you are upskilled and passionate programmer who loves conceptualizing and producing fascinating and engaging games.
The primary skills required are programming, audio, and design.
The first step to being an efficient game developer is, to begin with, prototyping for game mechanisms and try and make interesting games.
Most of the millennials are interested in game making and development. 
8. Online typing jobs
The typist is mainly responsible for typing company documents, reports, documents, and policies.
Requires good writing skills, type fast with accuracy and spell check without making any punctuation errors.
Work is calculated in minutes and is compensated on that basis. It is flexible and convenient for parents who want to work from home and take care of children.
You can start this initially and earn a decent, fair amount. 
9. Translators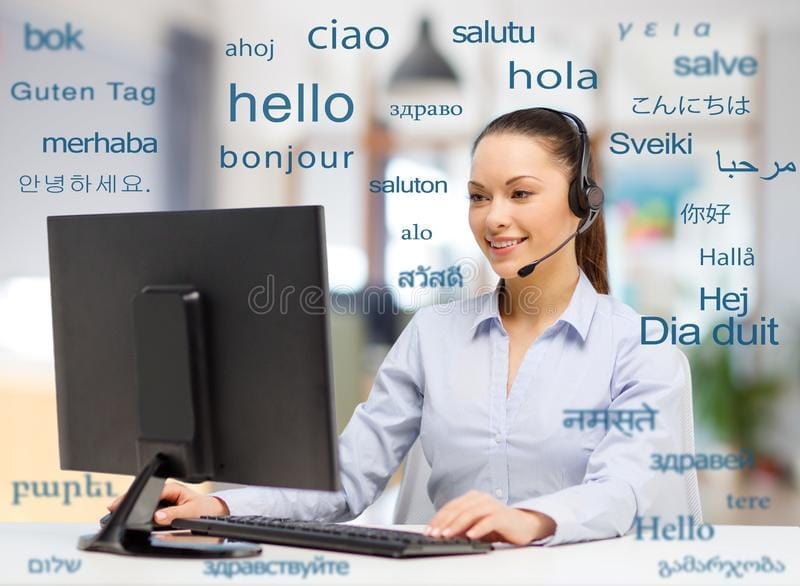 Fluency and flair of language are required in the languages in which they are getting specialized.
It can range from English, Hindi, Tami, and Bengali.
They need to possess research skills, sound translation practices, practical computer skills, and in-depth cultural knowledge.
This profession requires critical skills, self -discipline as it is a trait that is in great demand and paid well. 
10. Graphic designer
A graphic designer's role is to liaison with clients, manage client proposals, develop layouts, concepts, graphics and provide suggestions if required.
They must be highly creative, innovative and possess magnificent IT skills, the ability to deal with design and photo editing software, and maintaining deadlines.
Opportunities for graphic designers are enormous, as the scope in the field is excellent. Freelancer designers can work from home at their convenience. 
So, this is the list of the best work-from-home jobs.
You can work in the above-listed jobs by operating from different parts of the world.
The benefits of technology and the internet are widespread and allow you to explore additional workspace and effectively incorporate your skills.
This requires unbridled passion and determination as the job encompasses various activities, which requires your complete focus and attention.