With the year ending, the Social Media world saw many interesting ups and downs, with Twitter's CEO, Elon Musk becoming the talk of the town. For every new update he introduced to the page, there were many that were taken back and rethought. Even Meta was ahead in the race with many convenient little updates and features that elevated the user experience of all its platforms.
Every platform came up with a lot of tests and tentative updates that might be the next big thing for them in 2023. Here is a complete list of all the #NewThingsInDigital for the month of December.
If you missed last month's digital marketing updates, you could click here to read them.
1. Instagram tests the "Roll-call' feature to add photos/videos to the chat
Instagram is experimenting with the 'Roll-call' feature, a scaled-down version of the BeReal feature.
2. Instagram works on 'Glimpse stories' like the BeReal feature
Instagram is currently working on the 'Glimpse stories' that will enhance participation, just like the BeReal feature.
3. Meta launches 'Meta House' activation for emerging artists with AR elements
Meta House unveils the Miami art week, which will feature the performances of famous upcoming artists. It has planned to launch two exciting projects to enhance creative opportunities and incorporate AR elements.
4. Twitter plans to expand content recommendations for more users
Twitter aims to display the best content on the platform to the users and thus intends to expand the recommendations to enhance the user experience.
5. Twitter plans to display Tweet reach metrics to users
Elon Musk plays his new move. Twitter usage has been on high talks. However, the momentum is slowing, and queries are rising on revenue generation through the $8 verification program.
6. LinkedIn rolls out the new 'focussed inbox' format to re-route messages into another tab
LinkedIn finally announced the launch of the new inbox format to streamline the user experience and enable users to respond to the messages that matter the most.
7. Google Search tests a new feature for better in-app directions and knowing your subscribed publications
Google Search is displaying and possibly testing news and top stories related boxes with the headline "maps on this topic."
8. Google business profile can update and record your previous location listings
The new Google Business Profile interface in Google Search can update your local listing and can display the previous location of your business listing.
9. Instagram tests new DM labels for business accounts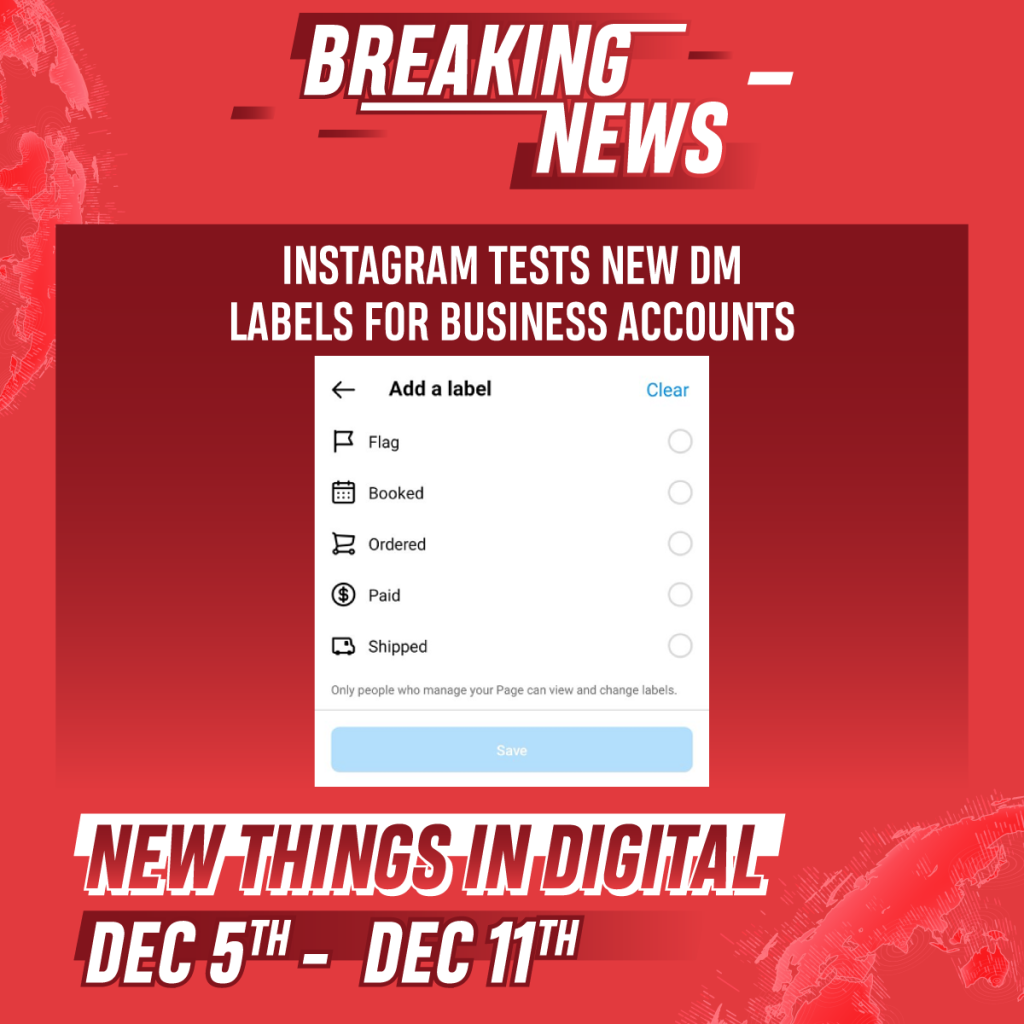 Instagram plans to develop new DM labels for business accounts to enhance customer interactions in the DM section. The five labels include Flags booked, ordered, paid, and shipped, which would help SMbs, to simplify their process.
10. Instagram adds a new element to account status for content recommendations
Instagram aims to enhance transparency among content creators by adding a new update to the Account Status dashboard for content recommendations. It will enable users to rectify issues and ensure that the content is eligible by several systems.
11. Meta plans to expand age verification tools to verify user ages
Meta has taken another step in this direction by increasing its age verification tools, powered by Yoti, for Facebook dating in the United States to prevent exposure to harmful content. Using a variety of parameters, Yoti's process can accurately estimate a person's age from a video selfie.
12. Twitter announces the re-launch of its controversial paid-verification plan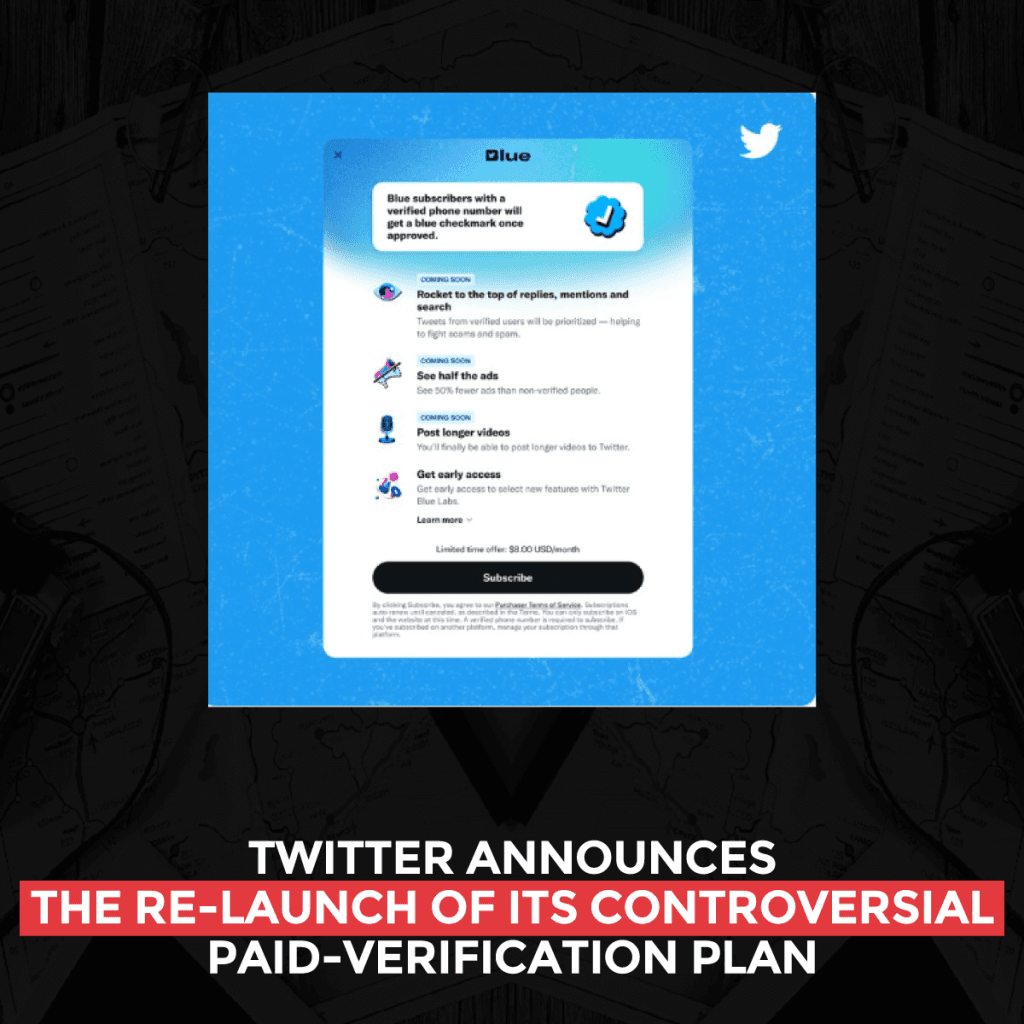 Twitter reveals the paid verification program launch with several added benefits for users. It would enable tweets from verified users to be mentioned in replies, post longer videos, and host videos on Twitter itself.
13. Twitter enables the 'Community notes Tweet' feature for users
According to Elon Musk's reformation plan, Twitter is opening up its Community Notes tweet context to all users worldwide. Twitter first introduced Community Notes, then known as 'Birdwatch,' in January of last year to expand its efforts to combat misinformation in tweets.
14. Twitter shuts down the 'moments' feature for users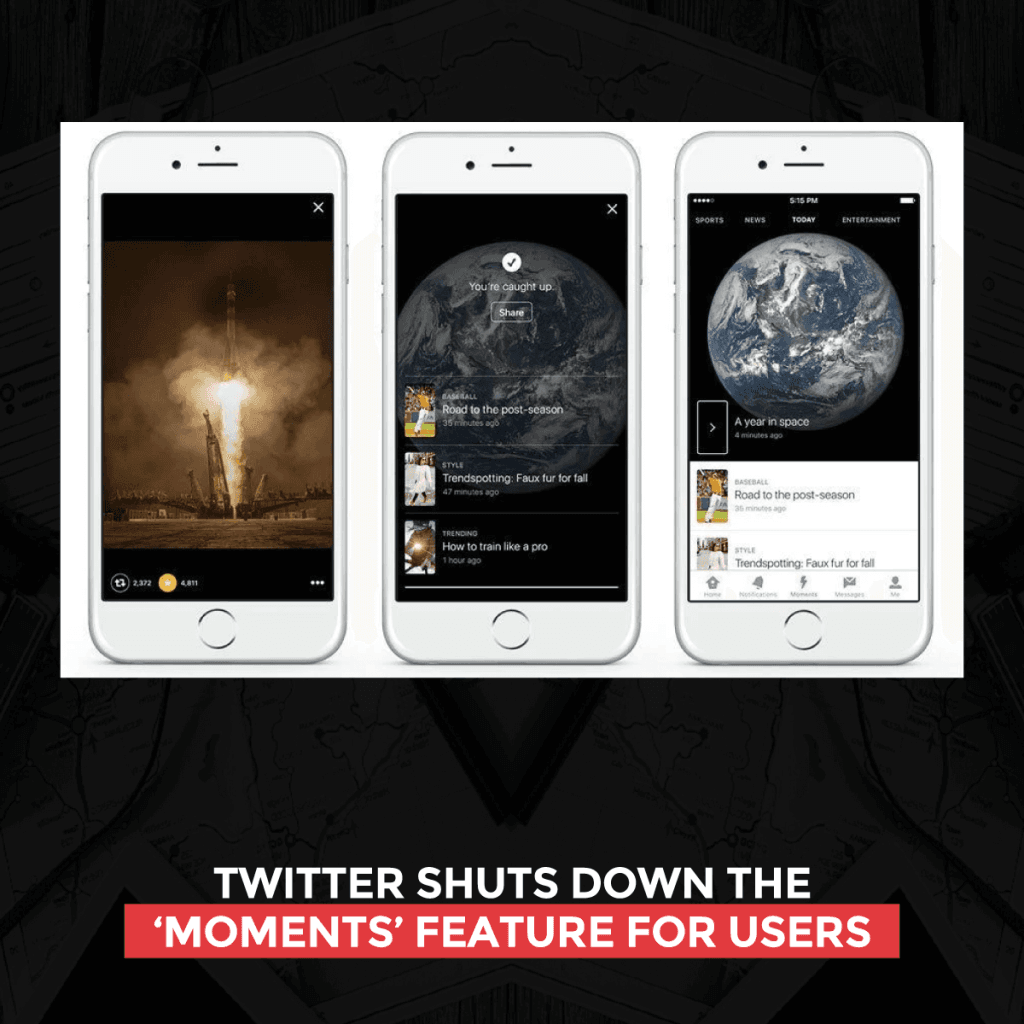 Moments was a daily highlight reel of the most popular stories curated by Twitter's news team. In 2017, Twitter abandoned its dedicated Moments tab in favor of Explore, a more inclusive discovery surface for top tweet content. The option to create moments on mobile was removed by Twitter the following year.
15. Youtube announces new Shorts editing tools, emotes, and automated audio system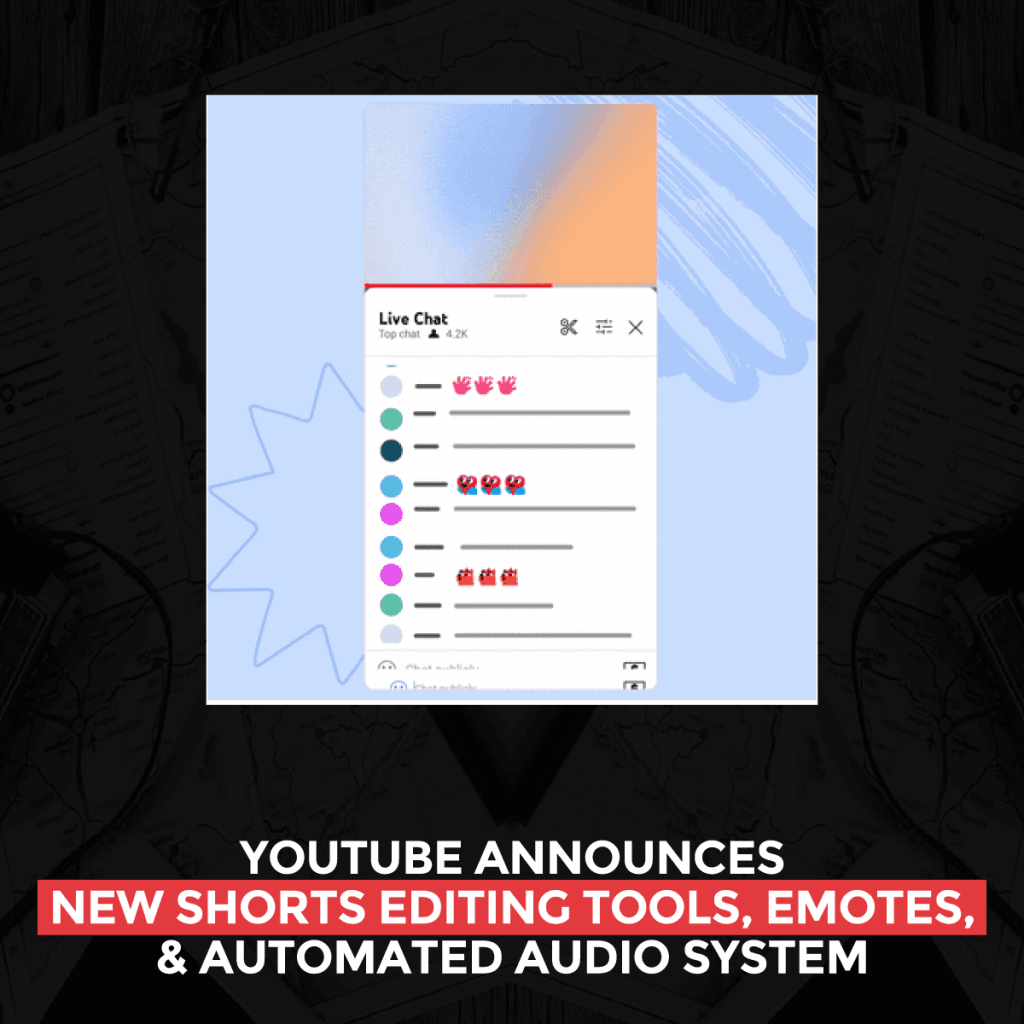 On the YouTube Creators channel, YouTube has launched a new series of Shorts myth-busting clips that cover various aspects of the Shorts process. YouTube is also introducing a new chat stream engagement feature called 'YouTube Emotes,' which will allow viewers to share tiny graphics within comments on clips.
16. Google rolls out 'topic + search' refinement options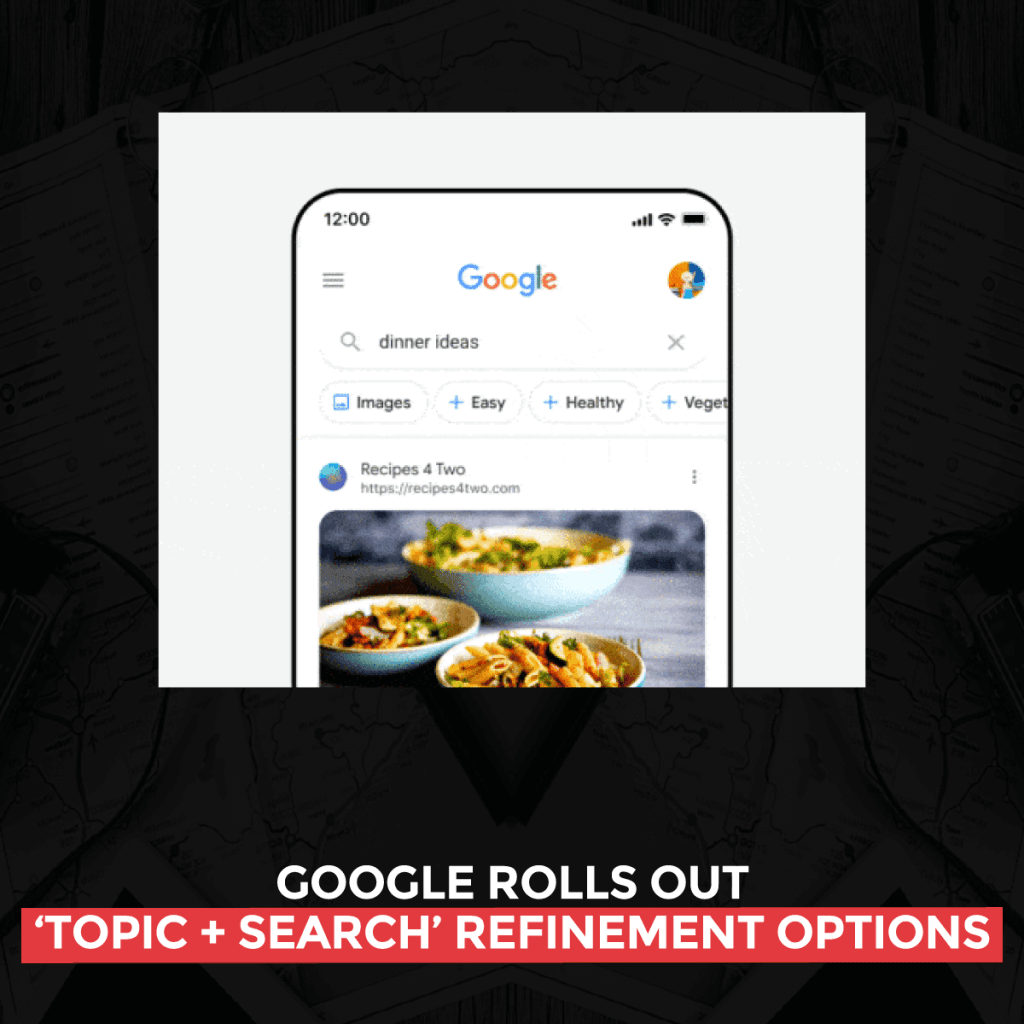 Google announced that it has begun to roll out new topics + sign refinement options on mobile search results in English/US.
17. Google announces the continuous scroll feature to mobile search results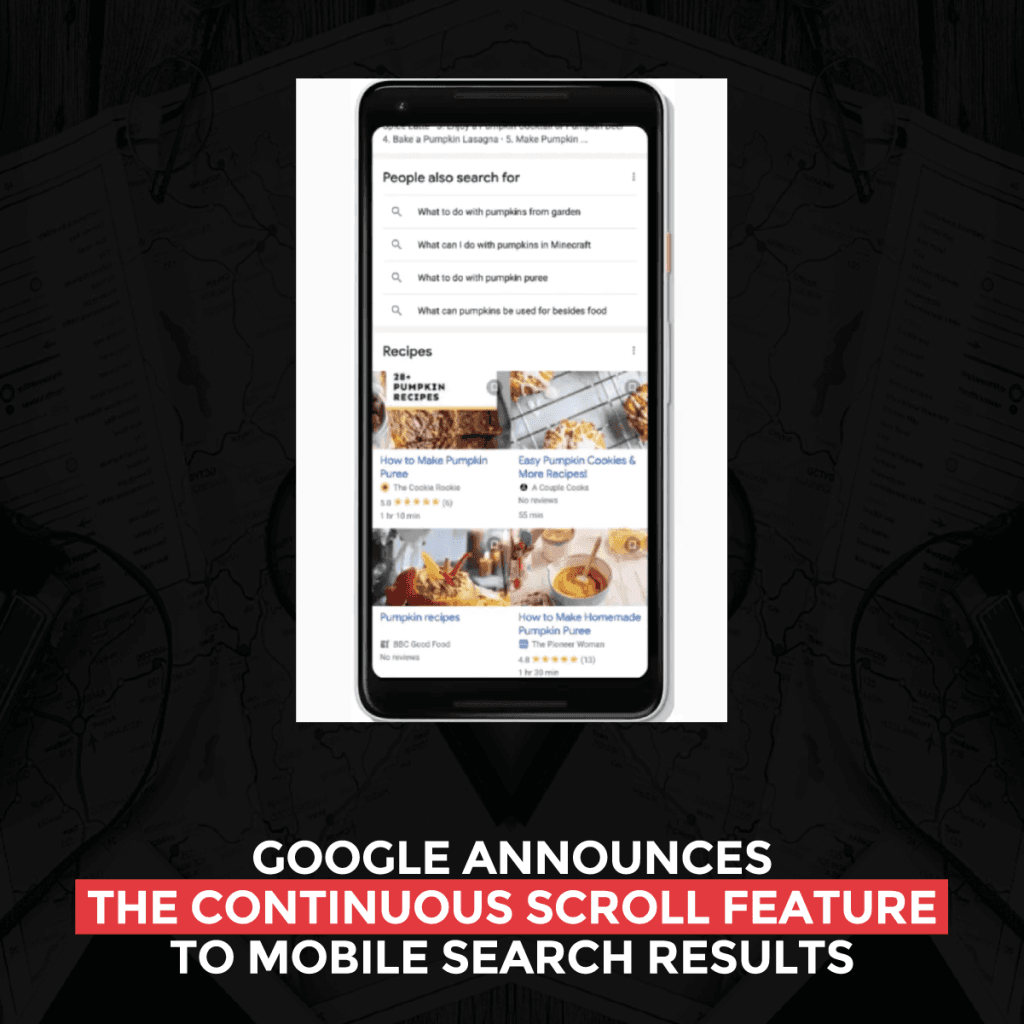 Google has been testing infinite or endless scroll on desktop search results for quite some time. And recently, Google introduced continuous scroll for mobile search results for several users.
18. Instagram adds BeReal Candid element for users
Meta announces several tools and elements for group chat options and collaborative collections. A new option within the Stories Camera allows users to share their candid stories with their connections. Following the launch of their first Candid, Instagram will send them and their connections a daily notification to capture another Candid and share what they are all up to at any given time.
19. Instagram adds tools to regain access to locked accounts
Instagram sets up recovery centres that guide users to regain access to their locked accounts. Users can go to Instagram.com/hacked, which will walk them through obtaining their respective log-in information.
20. Meta announces to shut down Cameo-like' Super' app
Meta plans to shut down the Cameo-like Super app, used for one-on-one chats and video chats. The users have planned to shift their focus to other digital operations, cut costs, and rationalize their investment in other projects.
21. Elon Musk works towards the 'Ad free' subscription for Twitter
Musk, and Twitter is developing a version of Twitter Blue that will only show half of the ads. The update has yet to be available, but it will be soon, and Musk hopes to go even further with an ad-free subscription model sometime next year.
22. Twitter's rules regarding live location steer up political censorship
There is an increased risk of physical harm when someone shares a person's live location on Twitter. They are planning to remove Tweets that share this information in the future, and accounts dedicated to sharing someone else's live location will be suspended.
23. Youtube tests emoji reactions & stickers within a broadcast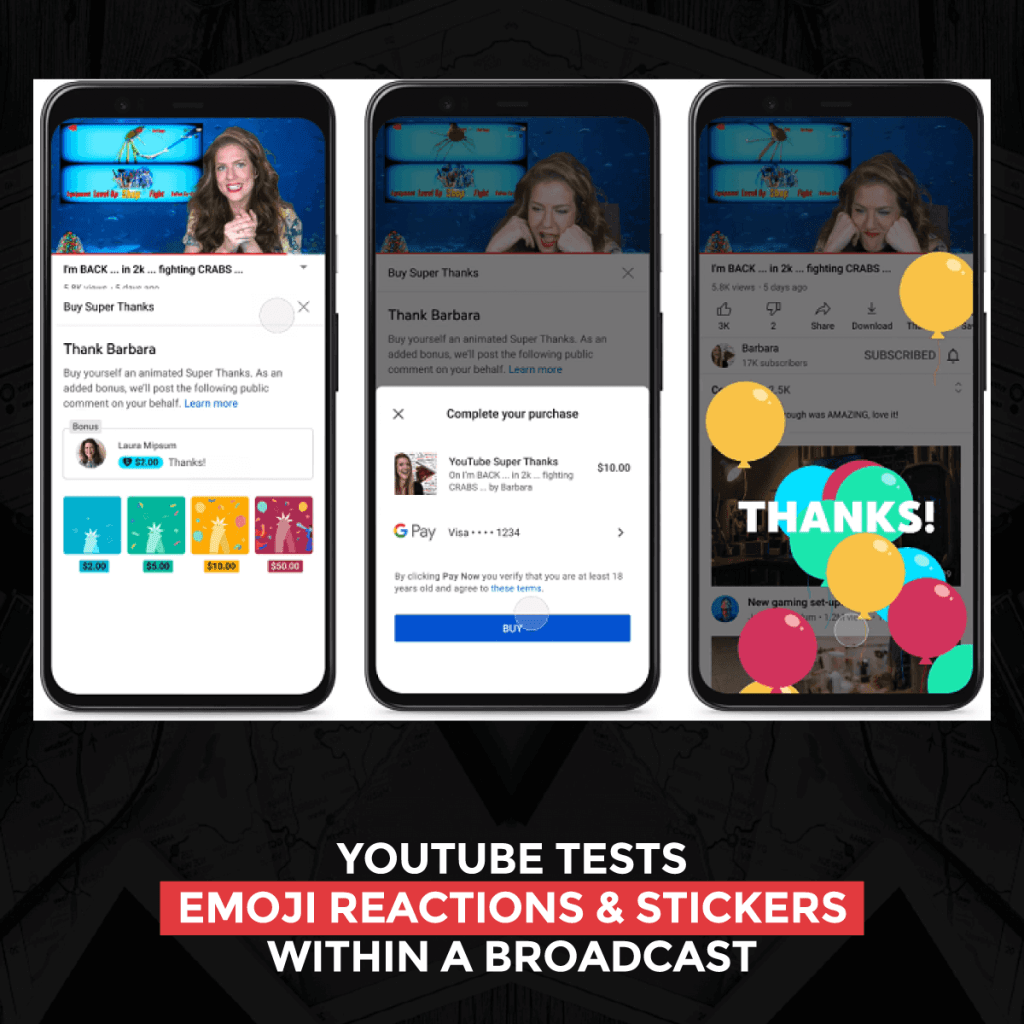 Youtube's adding another response option within live streams with a new test of emoji reactions. You'll be able to respond in real-time with an emoji, similar to other apps' live-streaming options, with the current response set including a heart, the 'laughing till you cry' face, the surprised reaction, and more.
24. Twitter bans the free promotion of other platforms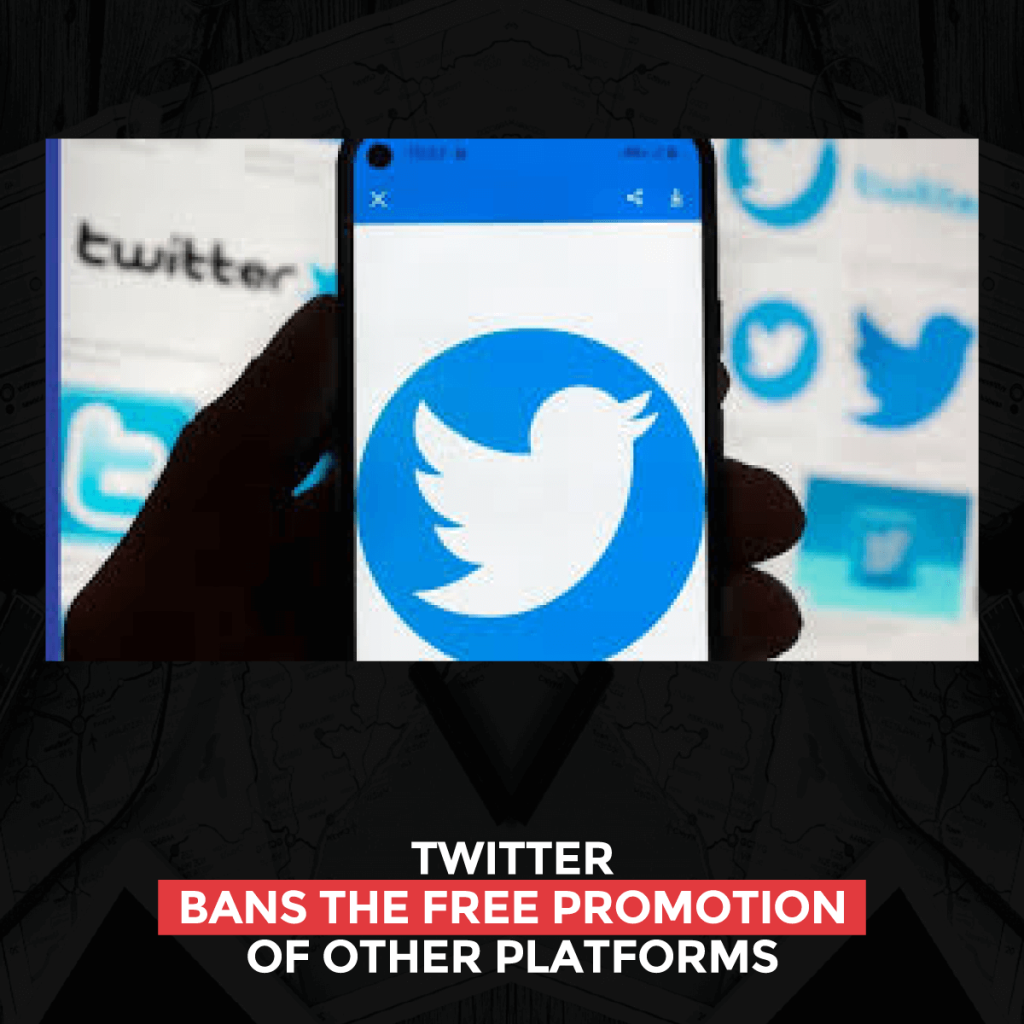 Twitter plans to avoid the free promotion of specific social media channels on its platform. Twitter does not want to juice its competitors by providing free audience reach. Twitter will remove accounts created solely to promote other social platforms and content containing links or usernames for the platforms.
25. Google makes changes in Quality Rater Guidelines for search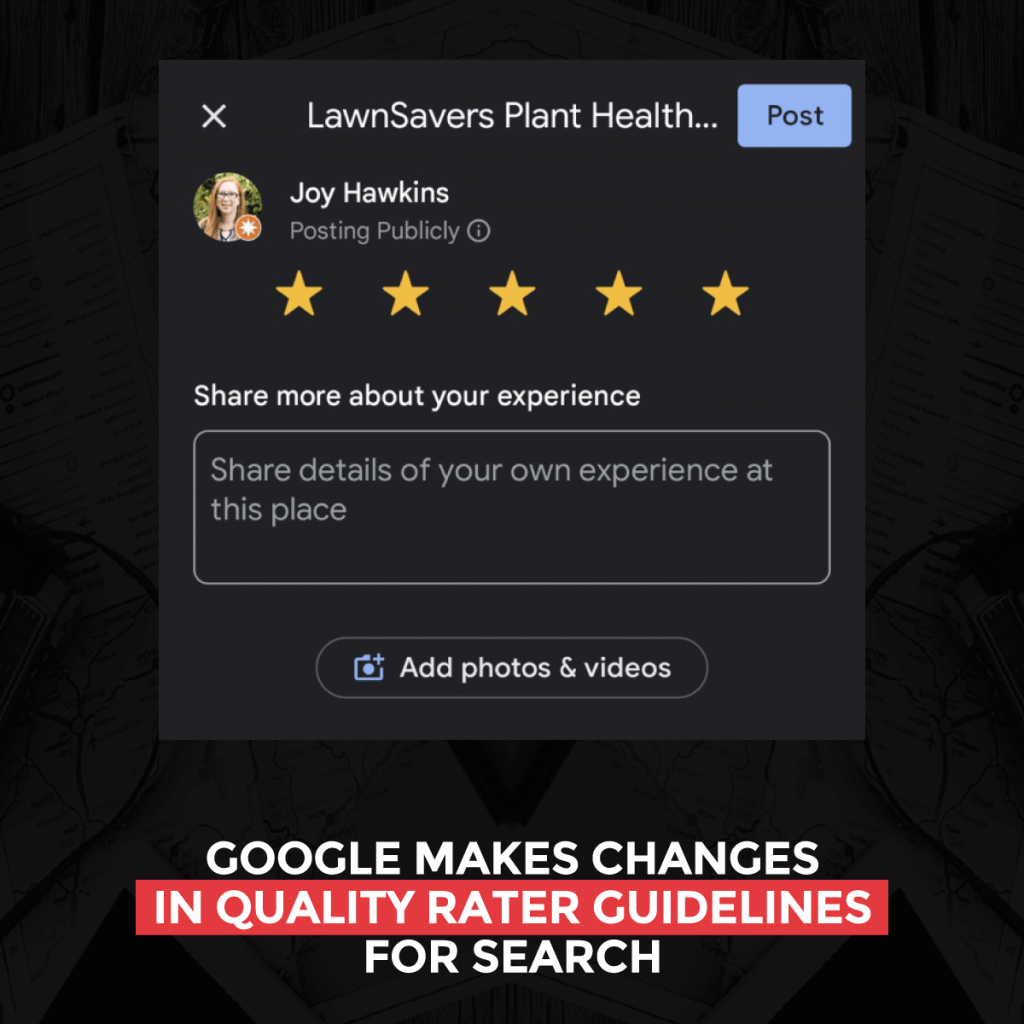 While Google updates this document several times per year, the most recent version, released today, included significant changes to the document's structure. The most significant change was the addition of the letter E to the beginning of the popular acronym E-A-T.
26. Google enables video uploads for reviews on Google Maps app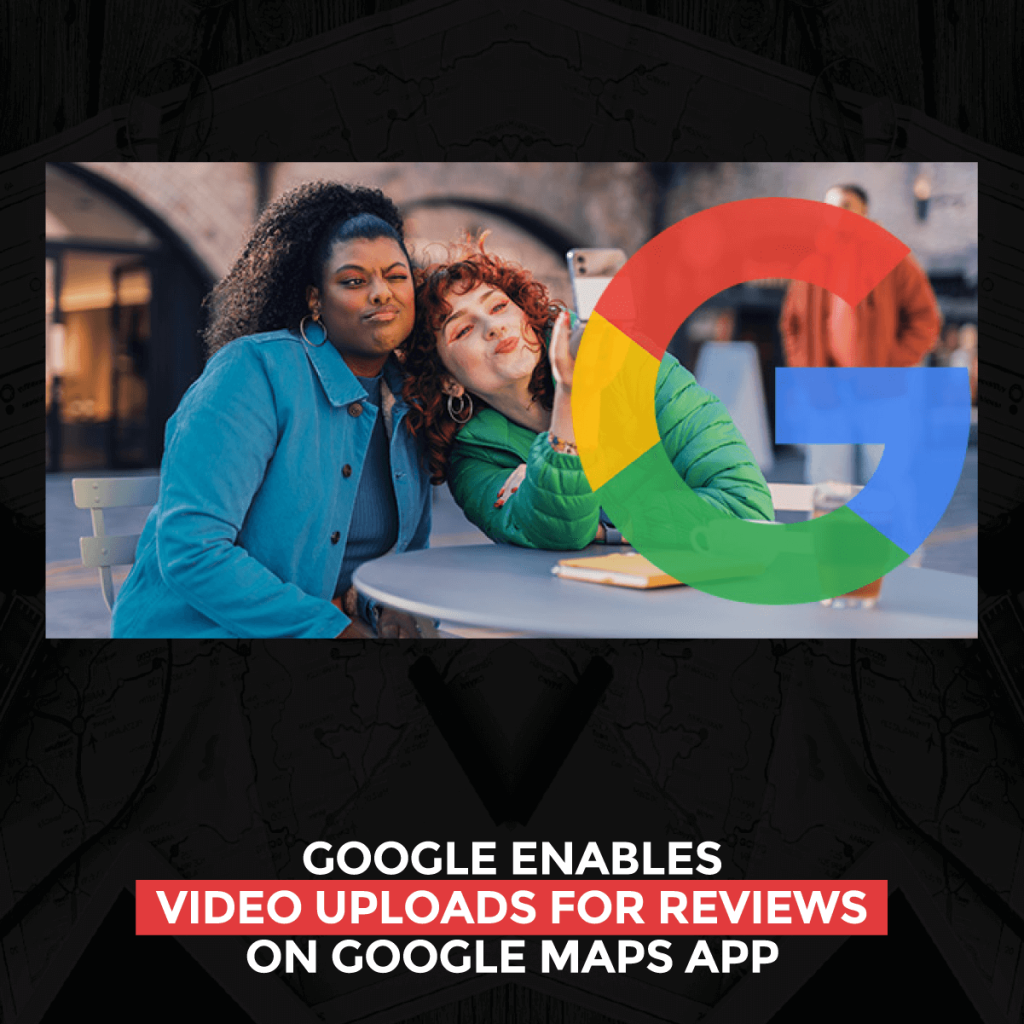 Google now allows users to upload videos to their local mobile reviews. Uploading videos to the desktop interface was added in 2016, but now users can directly upload videos and photos to the mobile interface within the Google Maps app.
27. Whatsapp rolls out an option to send messages to yourself
WhatsApp is now testing a feature where you can send yourself messages that will be useful when taking notes, writing down something important, and saving other important things.
28. Instagram's chief outlines key areas for the app to focus on for users
Instagram's key focus on elements would include inspiring people to be more creative with great photo filters and Reels with customised photo filters. The second would help people discover the things they love and pursue as their passion. The final factor is the use of the main Instagram feed for content discovery, with more people now sharing and discussing posts in DMs and Stories, signalling a new shift in social engagement.
29. Twitter tests updated view format for users
The updated format would not display view counts on tweets in timelines (first image), but you could see the view count on any tweet when expanded. It is one of the updated versions of the old format.
30. Twitter plans to relaunch a swipeable feed upgrade
Twitter has removed the ability to switch between your algorithmically defined 'Home' timeline and your 'Latest' tweets. According to Twitter, the feedback was clear: users do not want alternative timelines; they want the main feed to contain only the most recent tweets.
31. Twitter updates stock prices, crypto, ETF info, and cashtag searches through tweets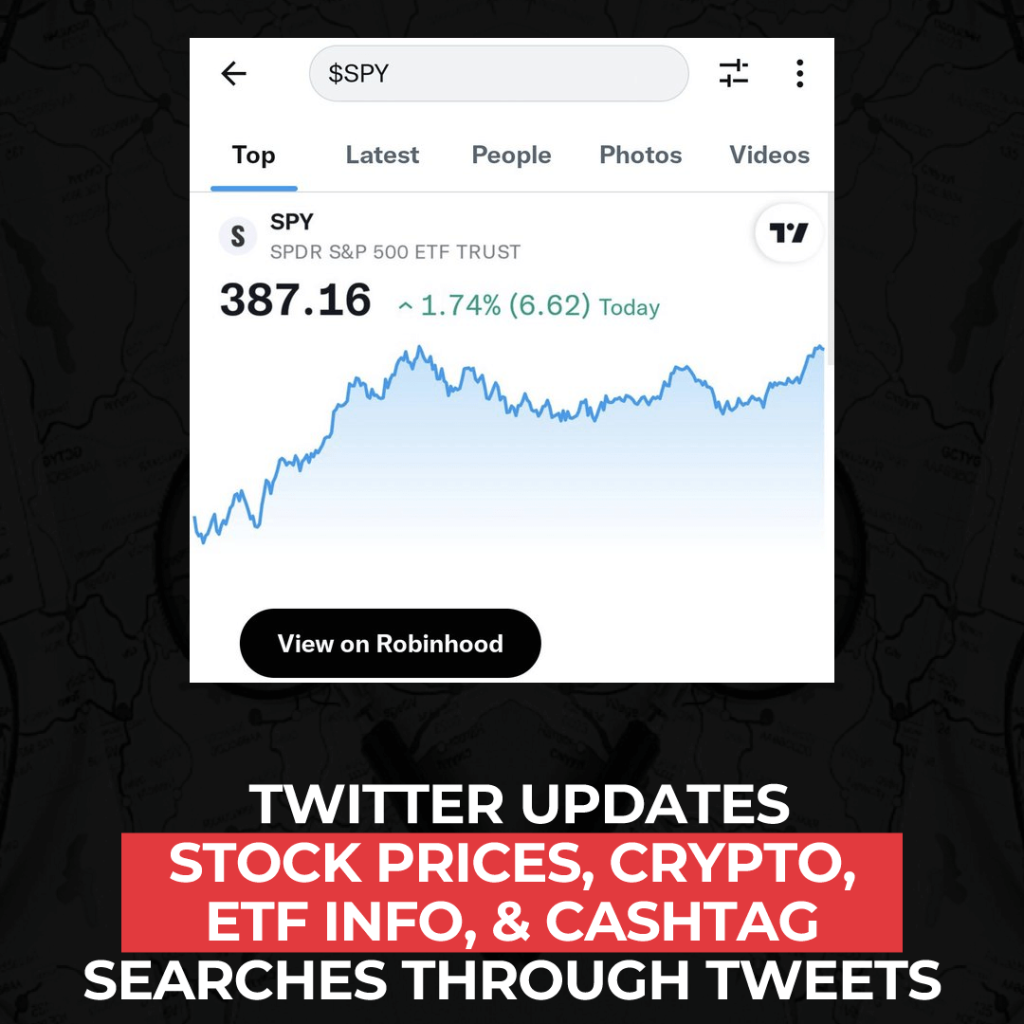 Twitter cashtags show the stock pricing graphs or data, which currently show the market stock ratings. It helps users to view the trading chart and get valuable insights into the current stock prices. The platform will include pricing graphs for major stocks, ETFs, and cryptocurrency symbols. It will enable the users to search for the symbols without clicking on a link to the tweet and refine the user experience.
32. LinkedIn previews new job updates & B2B product search options
LinkedIn has several job categories split for people regarding the latest trends and different job roles to discover several job opportunities with aligned interests. LinkedIn is also planning to add new category filters to its product listings in the app, increasing the discoverability of its B2B product pages.
33. Google search adds a grammar check feature
Google will show you a green checkmark under the title "Grammar Check" when you get the grammar right. It is one of the prominent features that the search engine has added for an enhanced user experience.
34. Google search carousel feature gains attention
The new carousel design allows you to scroll up and down each window to see more details such as review summary, ticket details, location, and many more. It's an intriguing feature in the mobile version that allows users to scroll through all the products.
35. Google tests desktop search interface design
Google user interface tests, but here's a redesigned Google Search desktop interface, which includes some of the previous tests. You can see the new site links tests, the new people also ask for tests, four rows of the Twitter carousel, three rows of related searches, and more.