Approaching the end of the year 2022 with a lot of new surprises and new features in the Digital Market. Here we are back with more amazing facts and feature updates for the month of November. Missing out on these can have a direct impact on your digital marketing performance. These November updates are certain to have an impact on and simplify the digital experiences of all creators and audiences.
So, without further delay, let's check out all the latest updates from Google updates to Youtube insights, Twitter's insane decisions to Instagram features – #NewThingsInDigital updates for the month of November here.
If you missed last month's digital marketing updates, you could click here to read them.
Latest Digital Marketing Updates in November 2022
1. Instagram intends to introduce the 'profile song' feature
Very soon, you can add your favourite songs to your Instagram profile! Sounds cool, right? Along with a profile picture, bio, contact information, story highlights, etc., you will also be able to add a profile song that fits your personality/state of mind best!
2. Meta unfolds the 'professional mode' to all global creators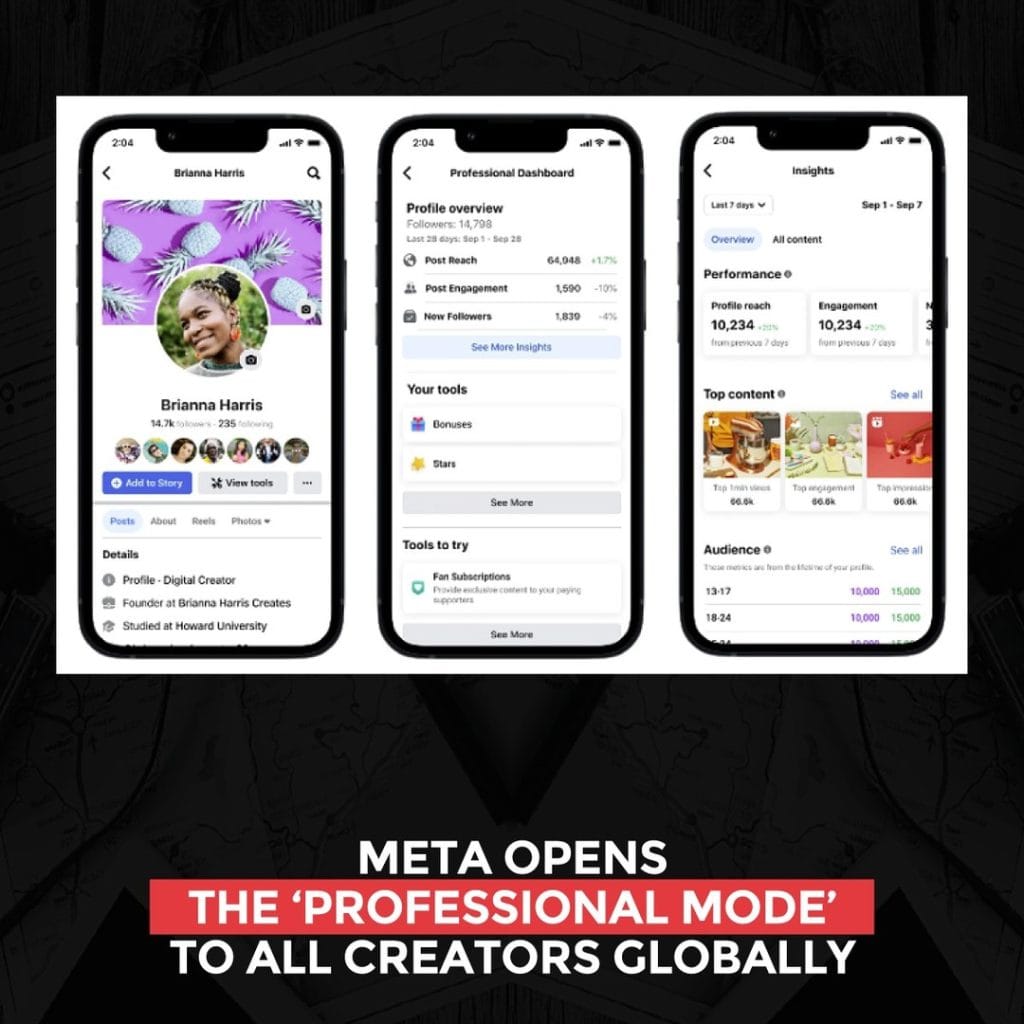 After introducing its Professional Mode to a limited number of creators last December, Meta is now opening it up to all creators worldwide, giving them more opportunities to improve their presence in the app. Professional Mode is pretty similar to Facebook Pages. Except, these are exclusively for businesses and give creators a chance to build a separate Facebook profile entity to promote their work, and build an audience.
3. Musk reveals a 'Twitter Blue' package, including verification ticks
In an effort to address the class difference in the app, it appears that Twitter is now going to offer verification ticks to all users for $8 per month. Twitter users got this news after Musk's new series of tweets on the platform. The 'Twitter Blue' package also includes:
Priority in replies, mentions and search
Ability to post longer video and audio files
Half as many ads
Paywall bypass for selected publishers
4. YouTube improves 'Search Insights' and adds Super Thanks push notifications
In order to increase the chances of fan engagement, YouTube has announced that it will widen the languages in which its Search Insights function. In addition, it also plans on adding new Super Thanks push notifications. Creators can now enable notifications for Super Thanks purchases, which show the purchase's purchase price. Creators can now enable notifications for Super Thanks purchases showing the purchase price.
That will make it easier to respond to such requests promptly, ultimately helping to improve your rapport with your top fans.
5. YouTube rolls out the 'Go live together' option
According to a YouTube announcement, more users will be able to use the "Go Live Together" option starting next week, giving you extra creative options for your live streams on the app.
Like on Instagram Live, the 'Go Live Together' feature allows you to invite another YouTube user to your stream with both your videos displayed on a vertical split-screen. YouTube sees this feature as a way to provide new engagement and interaction options during a YouTube live broadcast.
6. Whatsapp releases 'communities update' for group chats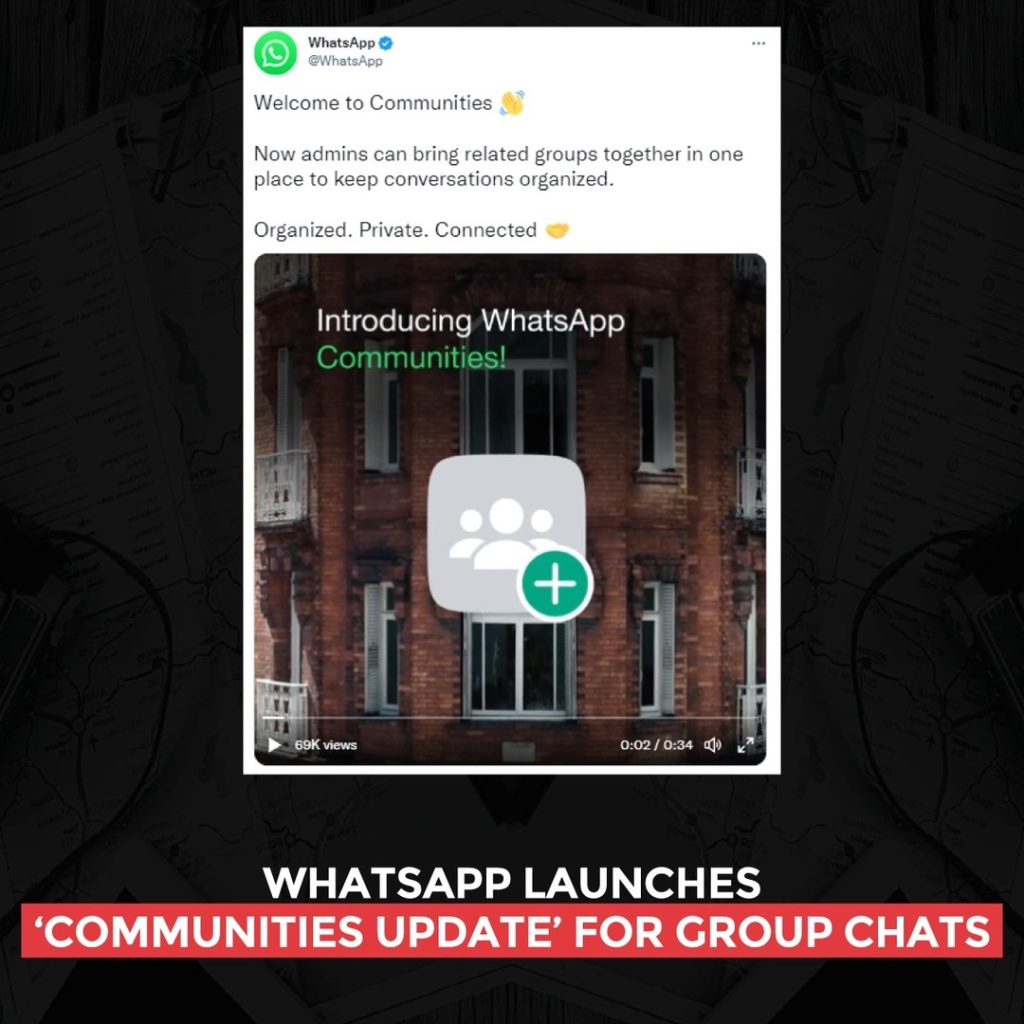 WhatsApp launches its brand-new 'Communities' update, which adds new features to the app's group chats. The update allows you to link similar groups in one place where admins can maintain organized, private, and connected conversations.
Each WhatsApp Community will include a description of what the Community is for and a menu of sub-groups within that Community that members can join. This new feature will enable new ways of connecting and staying in touch while facilitating new forms of discovery simultaneously.
7. Youtube promotes access to streaming platforms via Primetime channels
In this new move by YouTube, users can sign up for different streaming platforms and watch shows and movies from a range of providers, including Showtime, Starz, Paramount +, and more, directly from the app.
Once you sign up for your chosen Primetime Channels, the new content will be integrated into your YouTube account, with dedicated displays highlighting your increased viewing possibilities.
8. Google redirects Google Business Profile Manager to their search interface
The Google Business Profile manager is currently redirecting some (or all) users, who are attempting to modify their business profiles, to the Google Search interface. Though you can still access it, you are taken to Google Search to manage your business on your first click. Basically, if you log in to the Google Business Profile Manager and click on a listing, you are redirected to the Google Search interface to modify your business listing rather than the historical Google Business Profile Manager.
9. Google tests new site name & favicon design on desktop results
The newly introduced site name and favicon design modification are now being tested by Google on desktop results. This brings the favicon and site name to the desktop search results as Google did for its mobile search results.
10. Meta cuts 11k positions due to worsening economic crisis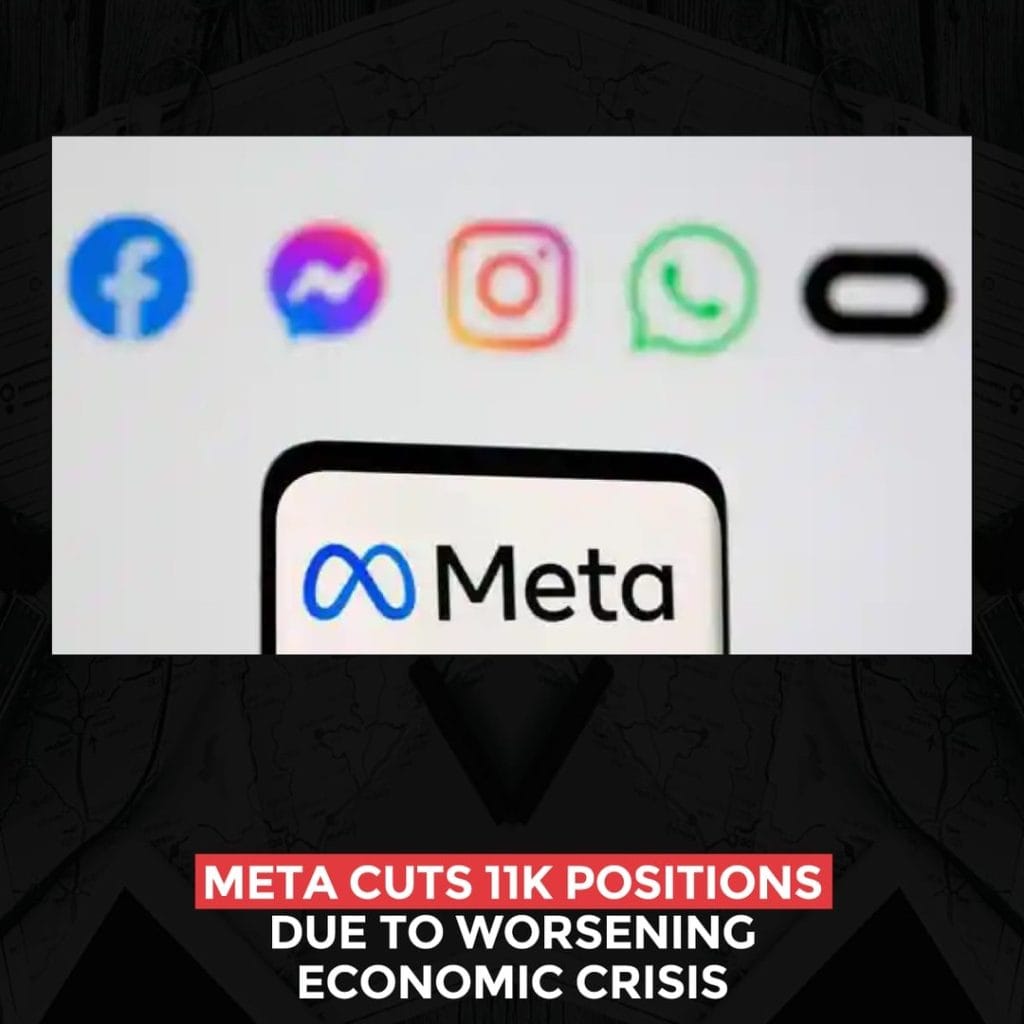 Meta confirms to remove 11k positions from teh workforce following the global crisis and industry downturn. For Meta, Zuckerberg says that it's refining its focus down to three key areas where it sees potential for significant growth: "AI discovery engine, our ads and business platforms, and our long-term vision for the metaverse."
11. Twitter pauses new $8 checkmark offering
Twitter plans to pause the new $8 Twitter Blue offering and go ahead with its brand new, extra grey tick for 'official' profiles that would resemble a legit profile of the individual or entity.
12. LinkedIn announces new educational partnership with GitHub
The new LinkedIn Learning with GitHub Codespaces integration has been announced. This collaboration will enable developers to get valuable insights on real- workplace-like practices to boost their coding skills and reach great heights of success.
As explained by LinkedIn:
"Now, you can learn and practice in real-world environments at any stage in your software development career – from beginner to advanced – in the most popular programming languages on LinkedIn Learning. So whether you're learning SQL or advancing your Python coding skills, a developer can get straight from learning to writing code."
13. YouTube expands smart replies and comments translations to more users
YouTube has announced a new feature that allows users to translate comments, potentially enabling new interactions with more viewers worldwide.
YouTube is also expanding "Smart Replies," which provides comment suggestions when responding in-stream to viewers.
14. YouTube announces a holiday shopping showcase for users
In the lead-up to the holiday season, YouTube will introduce a series of shopping streams and other in-app shopping activities hosted by some of the most popular creators in the app.
As the holiday season began, Youtube announced several shopping streams for users, along with in-app shopping activities by several famous and popular creators in the app. So stay tuned for more exciting features and updates coming your way.
As per YouTube:
"With the holiday season quickly approaching, more and more people are looking for a one-stop shop for their gifting. We're excited to make the holidays easier than ever with From YouTube to You, a series of videos, live streams and Shorts featuring your favourite creators, their curated gift recommendations and exclusive product drops and deals to help get your shopping wrapped."
15. Musk cuts thousands of contract staff over the weekend
Musk laid off half of Twitter's workforce last week. According to reports, many of these contractors were not informed that their contracts would be cancelled; they discovered this after their access to Twitter's systems was disabled. The effects of these latest cuts are unclear, but it appears that Twitter's moderation and even day-to-day operations may suffer as a result
16. Bing experiments the AI chat feature at the top of Search Results
Microsoft is testing the AI chatbot feature at the top of the Bing Search results. It would experiment with the chatbots in the location-based search results. As per sources, the feature has been around for at least a month. However, this feature is limited to a handful of locations.
17. Google Search moves lyrics results to the right side
Google is planning to move the lyric details from the main middle section of Google Search results to the right-side panel shortly. For the most part, but only sometimes.
When you search for a song title, the lyrics will appear on the right side.
18. Meta launches new sports experience in VR
Meta has launched XTADIUM on Meta Quest to enhance the META VR experience of the users more insightfully and excitingly. It would enable users to experience 180 degree of virtual reality events.
19. Musk rolls out revised $8 Twitter Blue 'Verification' programme on November 29th
Elon Musk has announced the relaunch of the $8 blue verification programme on November 29th, a reschedule from the initial tentative timeline, with a subscription option open to garnermore revenue.
20. LinkedIn launches a new brand safety hub for its audience network Ads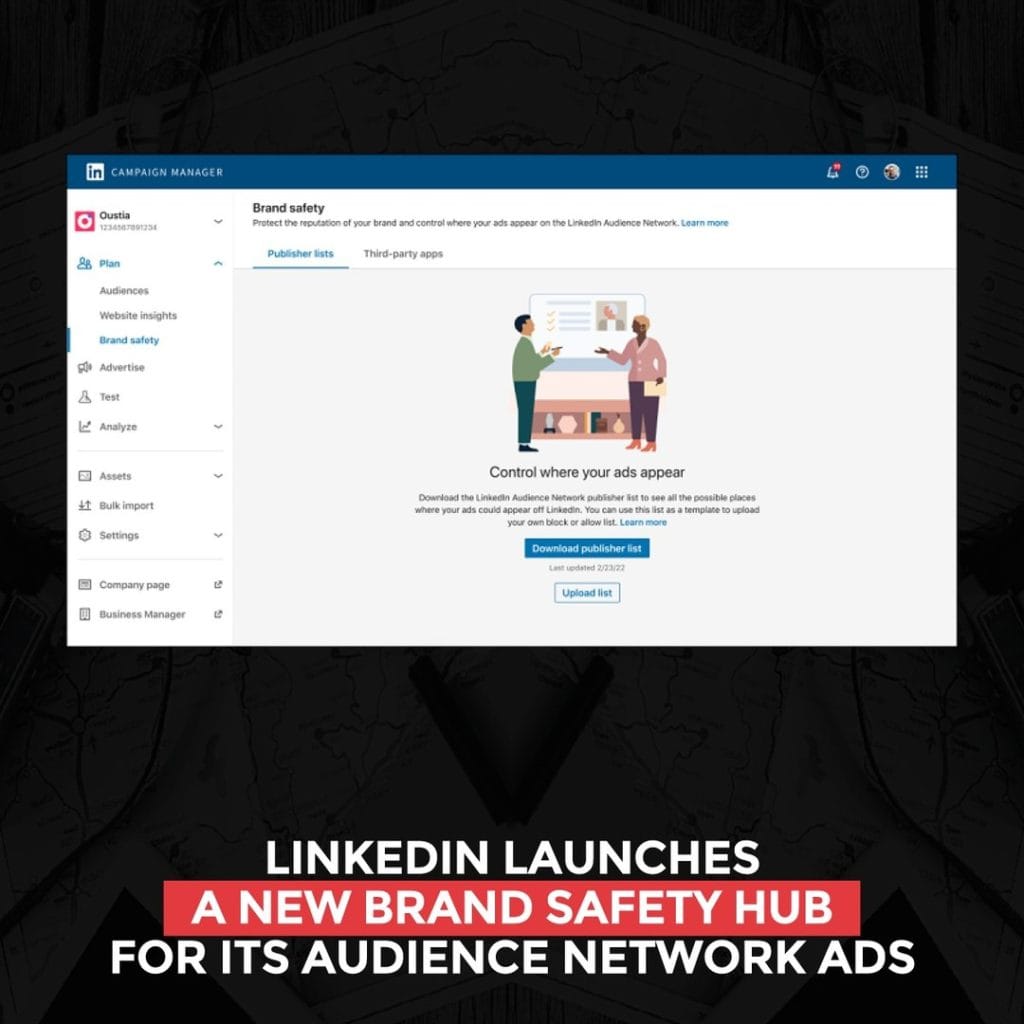 To improve brand safety in ad placement, LinkedIn has launched a new safety hub to enhance its control over LinkedIn promotions and specific targeting.
21. Google rolls out Multisearch, Lens, AR, Maps & other search features
Google has launched fancy features like Multisearch, Lens, Live view and AR Shoes to make it more lucrative and effortless.
22. Google Search Console adds Shopping & Merchant features
Merchants can open a Google Merchant Center account without re-verifying their website ownership. In a nutshell, it helps streamline the experience and instantly get products on the Shopping tab by making it effortless for merchants seeking products.
23. Instagram unfolds new features to expand the creator's marketplace
Brands can now make their projects discoverable, allowing creators to find them. Creators can in turn create portfolio pages and showcase their previous work.
24. Meta implements strict privacy controls and settings for the protection of young users
In line with Meta's new privacy guidelines, non-connections can't view or comment on their posts or stories anymore.
25. Meta rolls out a new AI system with strategic reasoning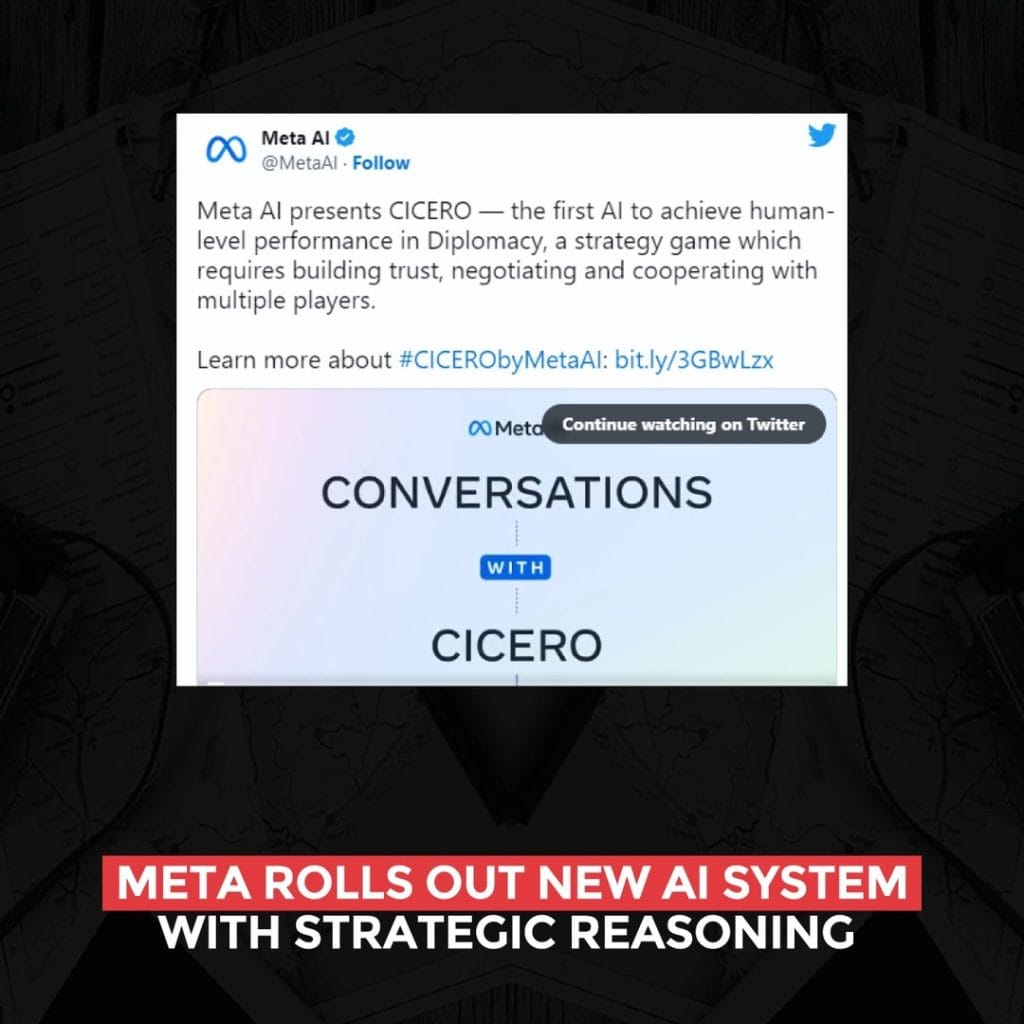 Meta AI presents CICERO — the first-ever AI to achieve human-level performance in a natural language game 'Diplomacy'.
26. Elon Musk outlines a roadmap for 'Twitter 2.0 in the new slide deck
New user signups at an all-time high
User active minutes are also high
mDAU passes the quarter billion mark
Hate speech impressions are lower
Reported impersonation spiked, then fell
27. Youtube launches a community post feature and expands visual editing tools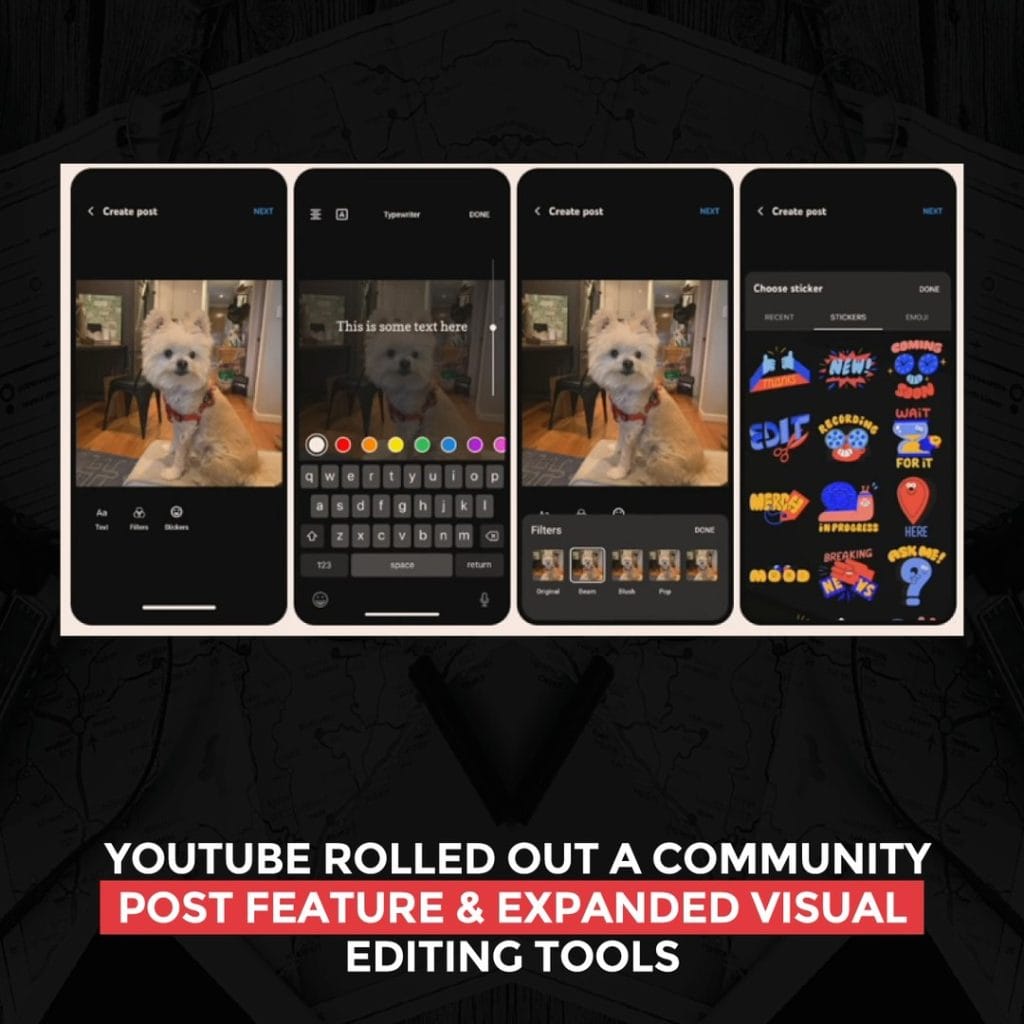 If you are posting images on YouTube Community, make sure to use YouTube's new editing features and tools. You can also find 'Quizzes' as an option in YouTube Community.
28. Youtube promotes Shorts via World Cup-themed activities
In collaboration with FIFA, YouTube is hosting the "Shopping on Shorts" Challenge, which will allow fans to directly buy a 2022 World Cup T-shirt for their country.
29. Google tests the new 'People Also Ask' user interface
For the "People Also Ask" box in the Google search results, Google tests a new design, layout, and user experience.
30. Google business profiles offer suggested service areas based on your current location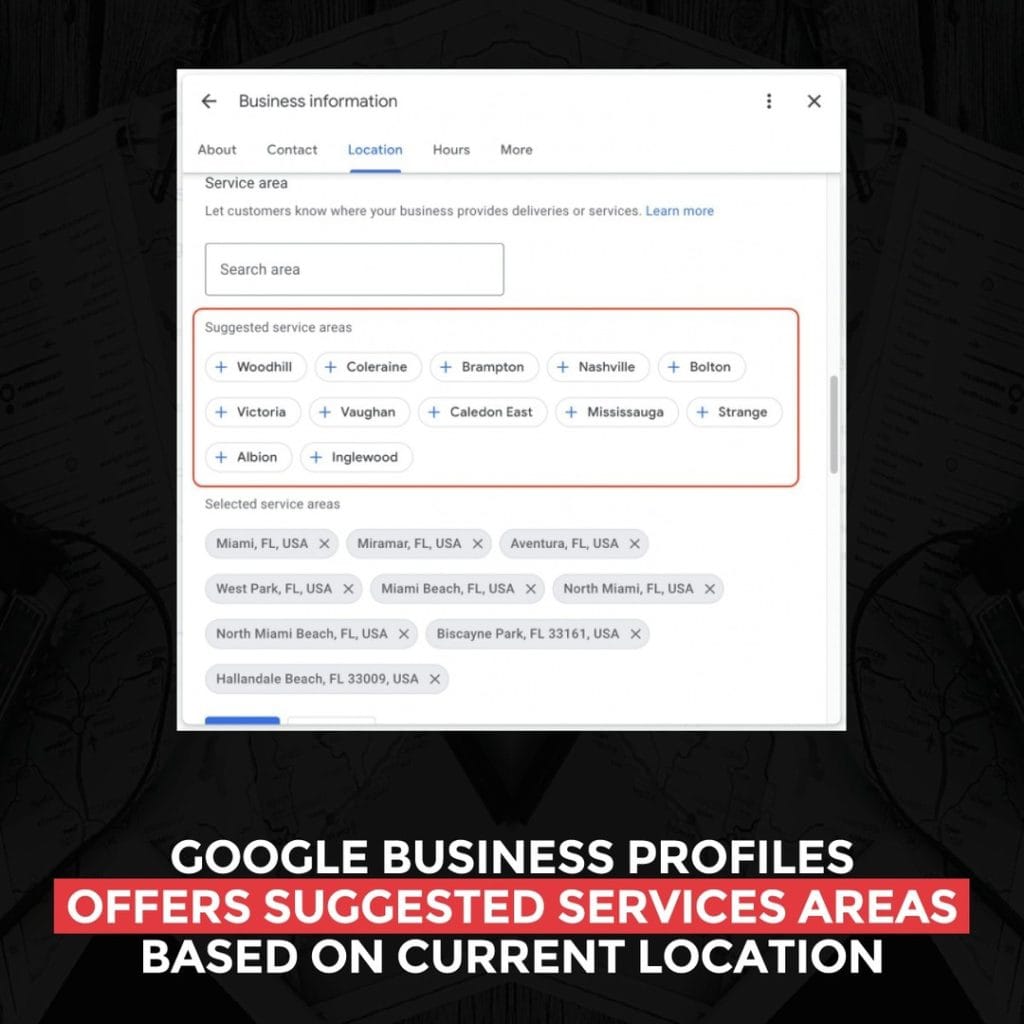 Usually, Google suggests service areas based on the location of your business. But with this new update, you can now get a list of suggested service areas in your region based on your current location rather than the business location.