With the beginning of the second half of 2022, we see a similar story unfold: pushing Reels, Google's algorithm updates, and a lot more. From the many new Reels features on Instagram, payment options on Meta to Twitter now allowing people to unmention themselves, and WhatsApp's new emoji reaction options, there were many interesting updates to look at. Here is the entire list of #NewThingsInDigital
In case you missed last month's list of digital marketing updates clicks on the link. Digital Marketing Updates for the month of June.
1. Instagram now provides API access for reels to third-party platforms
The new API will support content scheduling, insights, moderation, hashtag search, and more within the Reels element on third-party platforms.
2. Facebook rolls out a 'Creator Collaboration' option to enhance creator exposure
This improves brand awareness through the tag and expands reach to collaborators' combined audiences.
3. YouTube begins the test of disappearing Community posts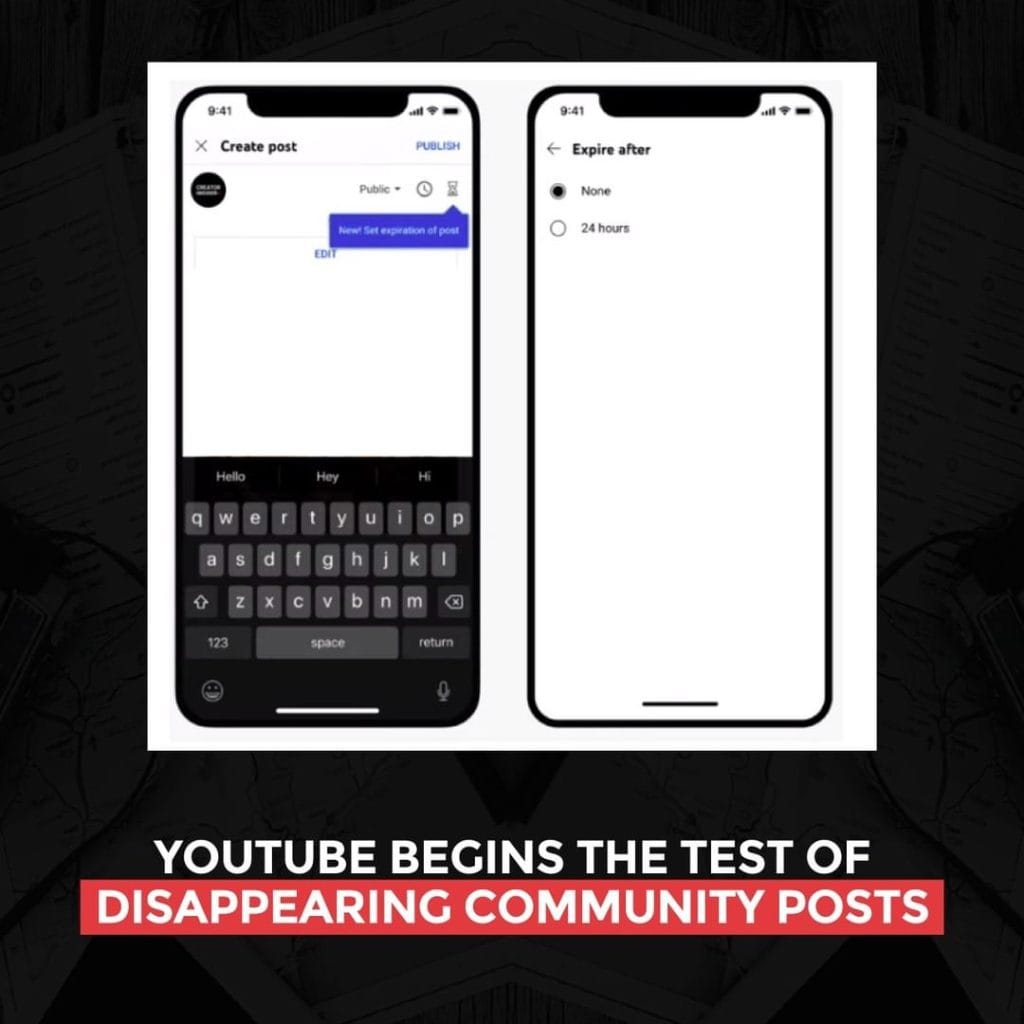 There is a new experiment on YouTube that lets creators set a time limit on their Community Posts, which will disappear after 24 or 72 hours.
4. Facebook rolls out dedicated space for group notifications on the sidebar; adds new engagement options on groups
The sidebar display will also include a range of group engagement options, like pinning your favourite groups, discovering new groups, or creating your own.
5. Twitter launches new Spaces recording and management tools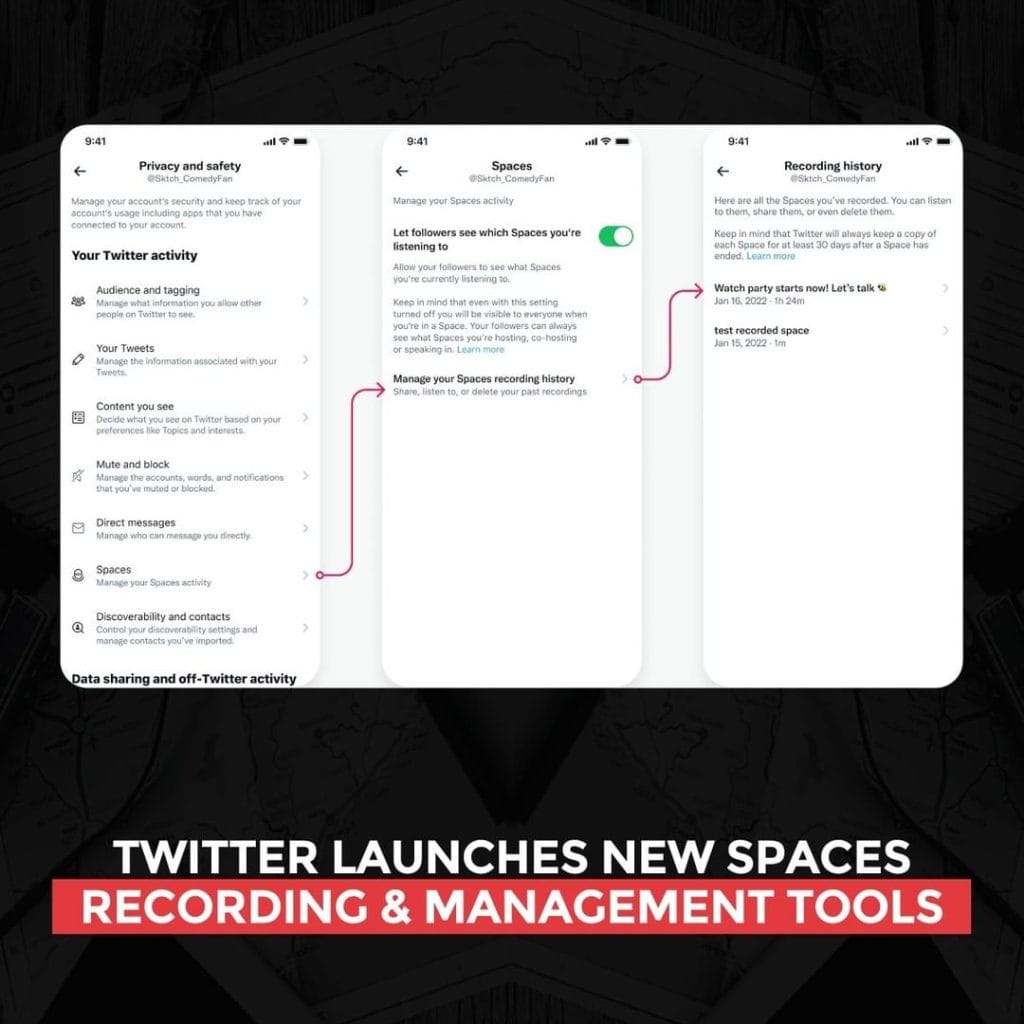 Twitter is now extending the life of its Spaces recordings beyond the initial 30 days after launching the feature in January. Additionally, Twitter is adding a listing of your recorded Spaces to your app settings menu.
6. Meta rolls out a new NFT display option on Facebook
There will be a new, dedicated NFT section on profiles to showcase your non-fungible artworks.
7. YouTube removes the option of hiding subscriber count; announces improved auto-moderation tools
Additionally, YouTube is giving channel managers more power to remove junk comments by updating the 'strictness' of its auto-moderation tool.
8. Google tests expandable carousels within snippets
Google is testing a snippet that includes weather, hotels, restaurants, visual stories, events, and more under an expandable drop-down menu.
9. Google is testing 'Find Places Through Reviews' – a new local Search feature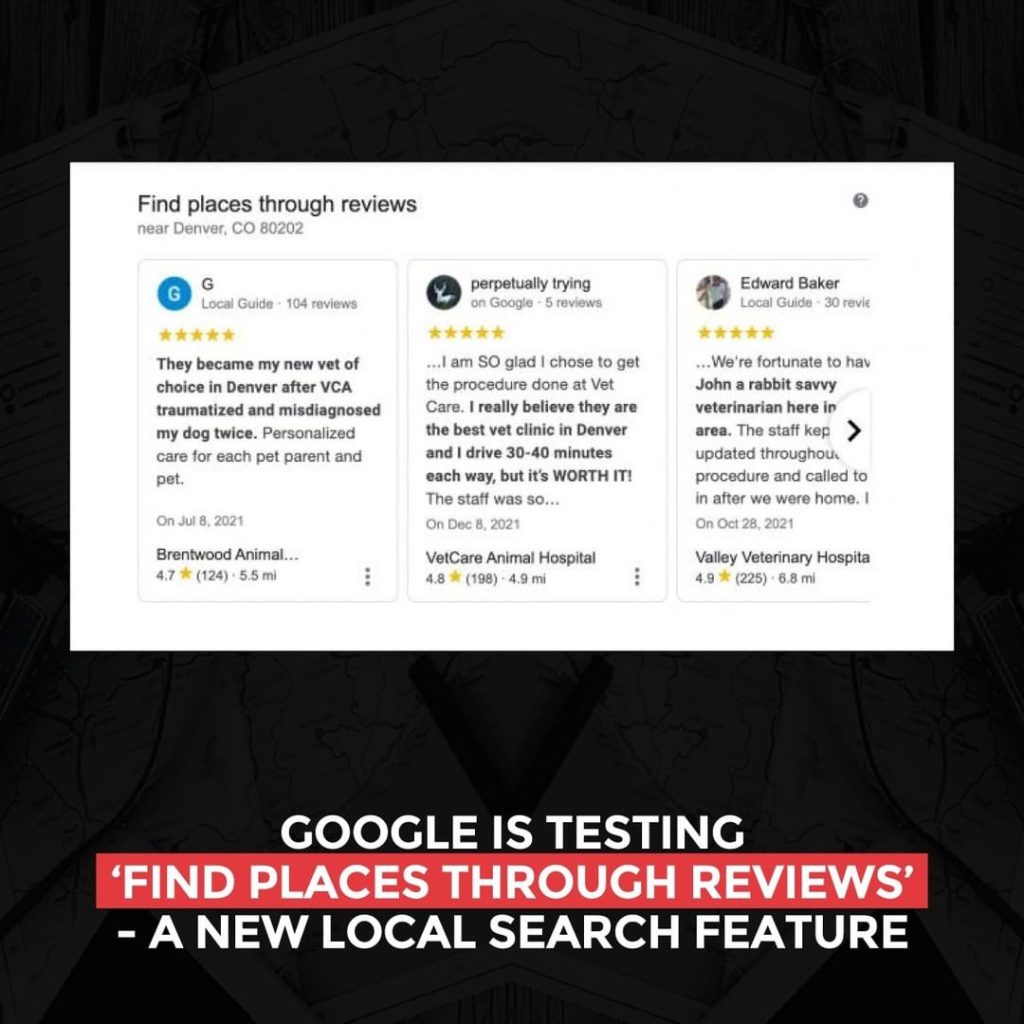 Google is testing or slowly rolling out a new feature in its main web search results called Find places through reviews.
10. YouTube updates Shorts analytics; rolls out comparative display for new and returning viewers
YouTube is revamping its Shorts analytics to bring it in line with other Channel analytics tools, aimed at helping Shorts creators maximize the performance of their clips.
11. Instagram expands access to Reels templates; adds new music for Reels clips
You can now select a format for your Reel based on popular trends with the 'Templates' option within the Reels camera.
12. Twitter tests displaying Bitmoji characters as profile images via new integration
Twitter's testing a new Bitmoji integration within the profile image upload flow, with an 'Add Bitmoji' button to connect your Bitmoji account.
13. Google is testing a 'Things to do' overlaying carousel in Search results
Google is testing a new user interface for the "Things to do" carousel. In this test, Google overlaps the results on top of the search results, instead of taking you to a new page and set of search results.
14. Google rolls out Google Analytics 4 support for Google Search Console Insights
Google Search Console Insights, the cute analytics that joins Search Console and Google Analytics with a goal of making it easy to understand your content's performance, now works with sites that only use Google Analytics 4 (GA4).
15. Google launches a landing page that provides a timeline of major ranking updates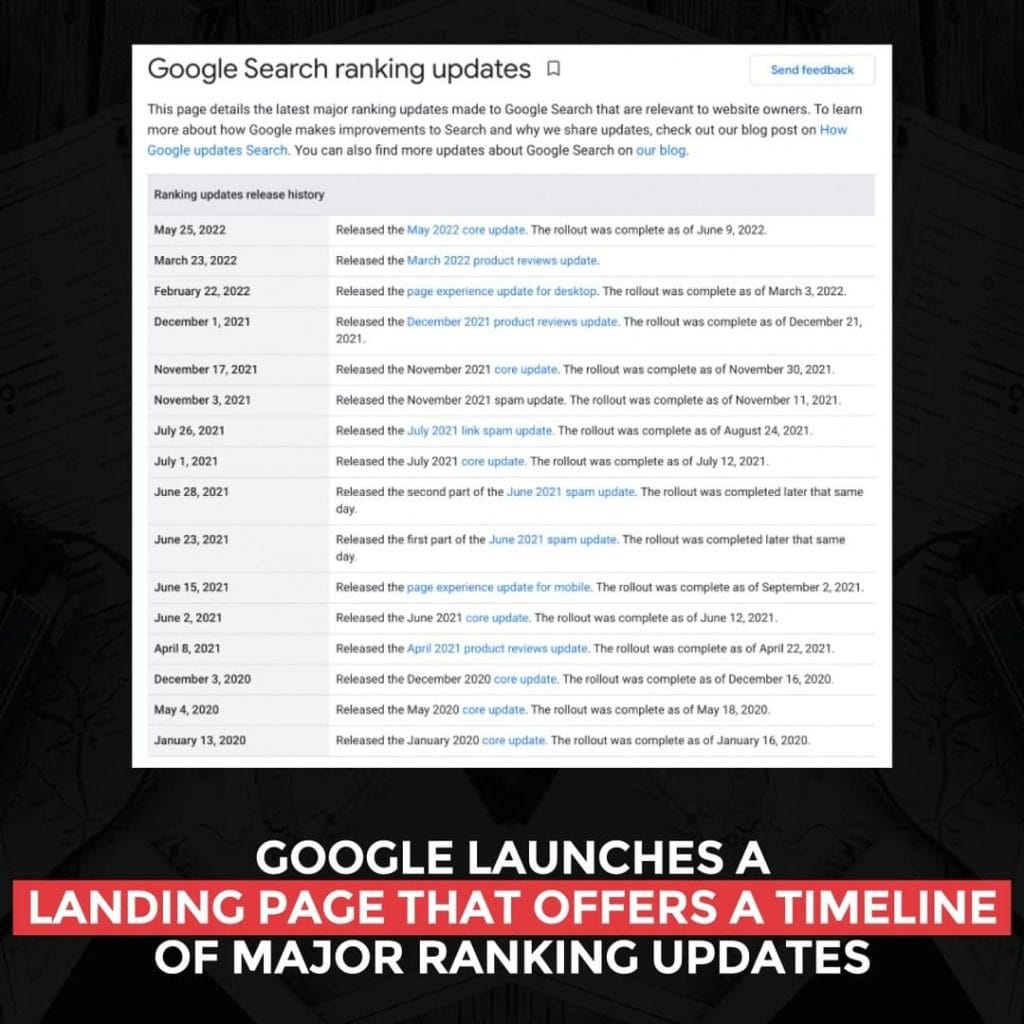 A new page has been created in the Google Search Central help documentation section for the latest major algorithm updates. Only Google's "relevant to website owners" updates are listed here, and most are linked to Google's blog announcements.
16. Twitter begins the initial test of collaborative tweets
Users can invite another account to contribute to a tweet with the new co-tweeting process, which is now in limited testing.
17. Instagram tests the 'Live Producer'
Creators will be able to connect to Instagram Live via a stream 'key'. This will enable you to stream your content via OBS, Streamyard & Streamlabs, which will feed into your Instagram account
18. Instagram adds new ways on Instagram Subscriptions
With subscriber chats, you can connect with your subscribers at the moment & share your best life hacks, discuss things you're passionate about or simply bring your subscribers together
19. Instagram tests a 'Notes' tab in IG Direct & Ads on user profile
A Notes shelf will appear in your IG Direct inbox, where you can share status updates or anything else you wish. You can leave 60-character updates right at the top of your inbox
20. Twitter adds a prompt that enables users to start a Spaces session from within a tweet reply
Using the new process, more people can start an audio conversation based on a tweet, which will then be added to the Space title, so anyone can listen in
21. WhatsApp will now allow you to use any emoji you like as a reaction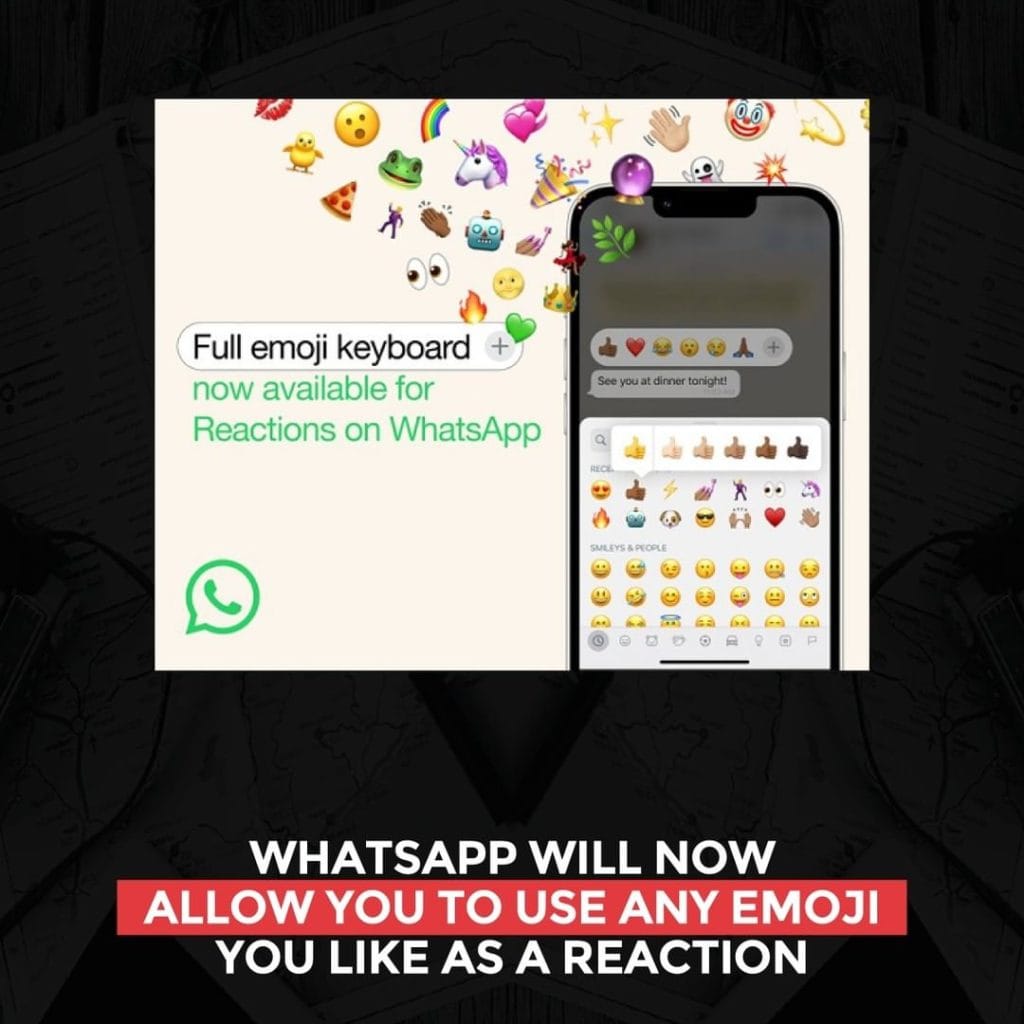 By tapping on the '+' button at the end of the Reactions display, users will be able to add additional Reactions
22. Google rolls out Discover stories for destination queries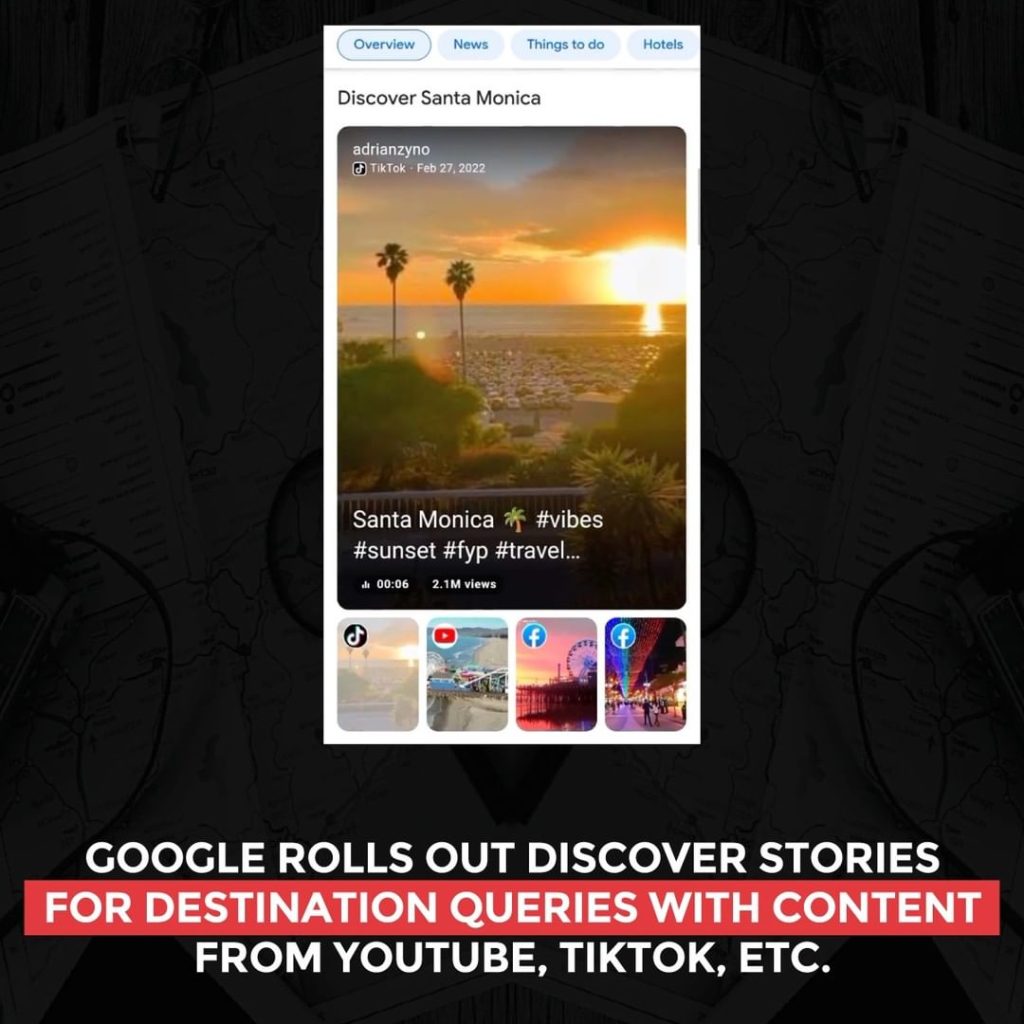 Google is testing a new format for destination queries that not only shows things to do but now showed this story format "Discover" section. Google embeds stories from TikTok, YouTube, Facebook, & other platforms for this section
23. Google tests product results carousel with highlights on Search
Google Shopping results have shown top highlights for products for some time but now it seems Google is testing showing the number of available product highlights in the carousel of product results in Google Search
24. Google tests a new 'rich cards' layout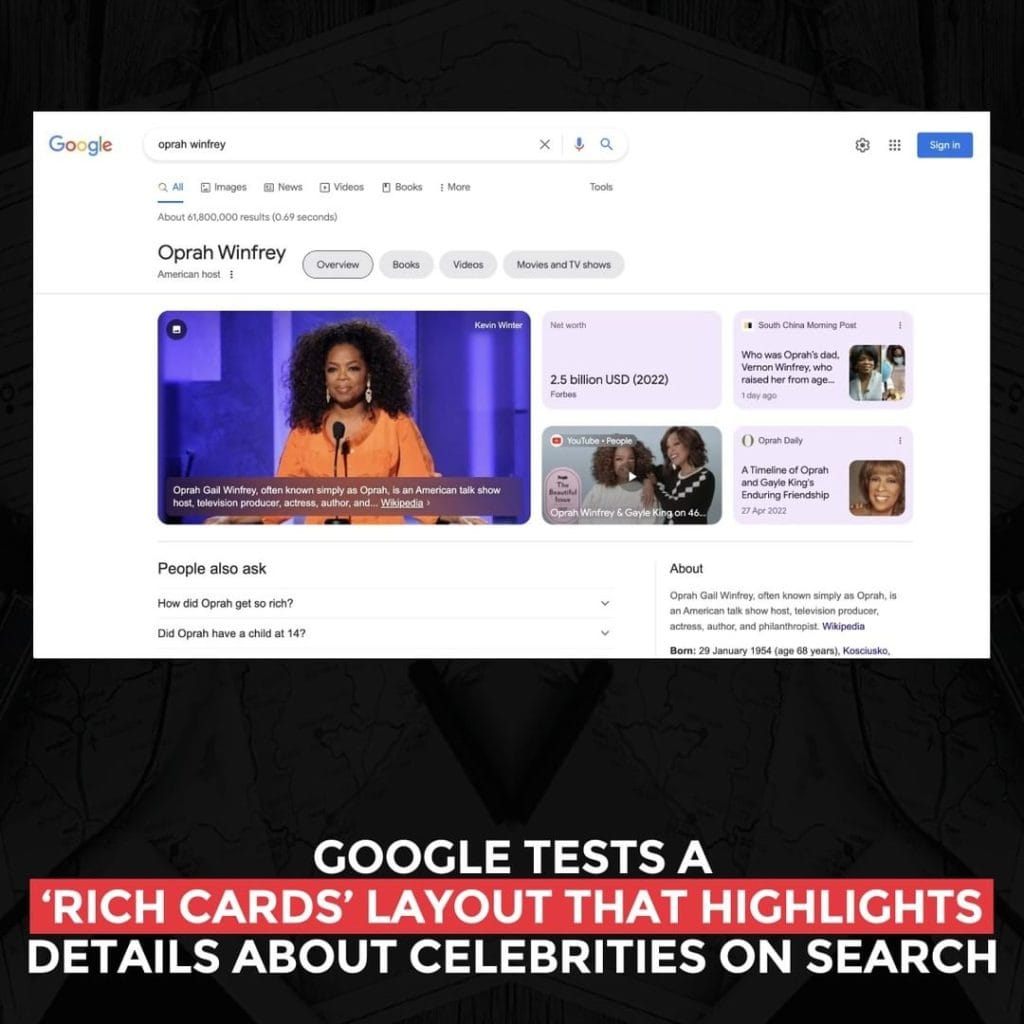 Google is testing a new layout for celebrity names & other queries that show these portal-like rich cards at the top of the Google Search results
25. Meta adds payment options within Messenger chats as part of its e-commerce push
Businesses and users will be able to maintain contact with each other as the order is processed via Meta Pay.
26. Instagram will add all video to Reels & expands creative tools for Reels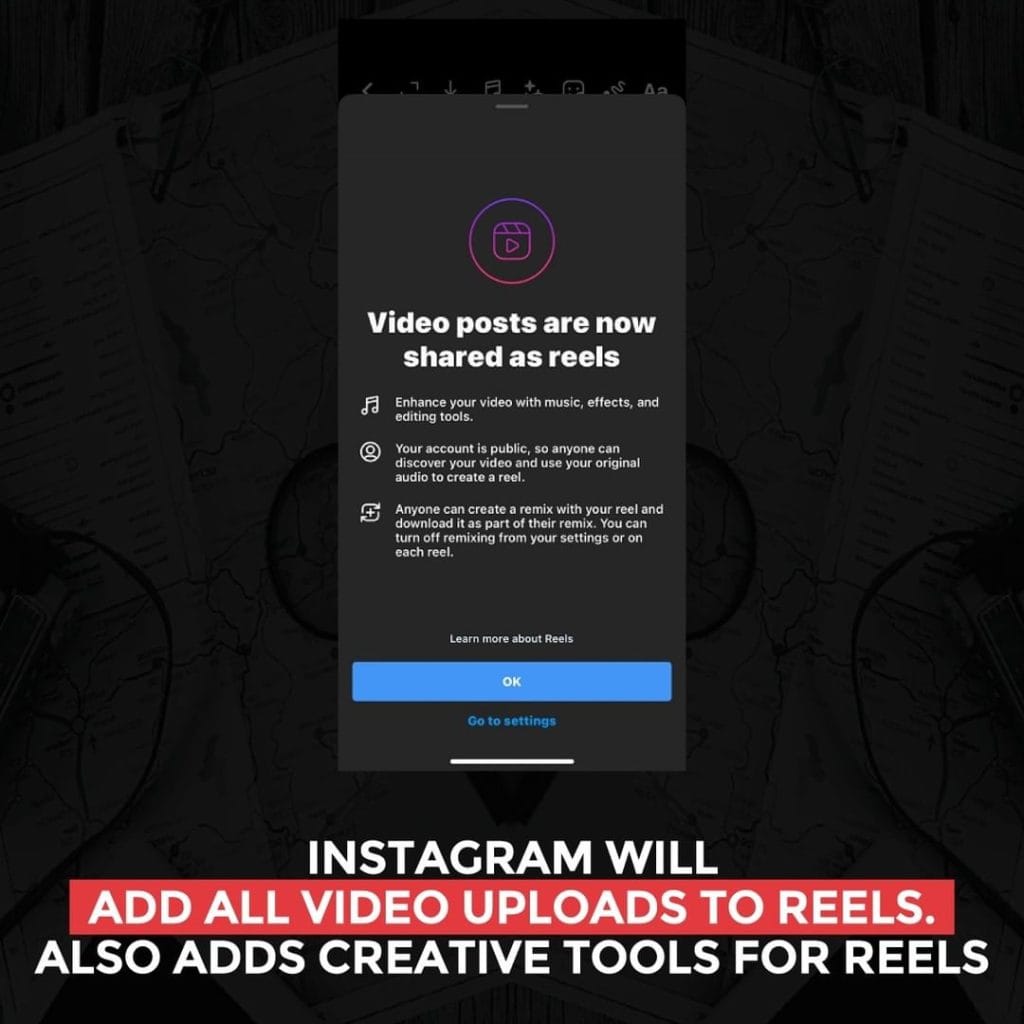 As reels offer a more immersive and entertaining way to watch and create videos on Instagram, they're bringing the full-screen experience to our video posts. Videos posted before this change will remain videos and won't become reels.
27. YouTube furthers its test of product tagging in uploads
Creators are being encouraged to tag products as shoppable items without establishing separate branded content deals.
28. Meta rolls out an updated format for the Facebook feed
As part of this revamp, Facebook's main UI will now be split into a 'Home' feed and a 'Feeds' tab, where you can see the latest posts in different categories, including 'Favorites', and 'Friends', 'Groups', etc.
29. Instagram rolls out a new Business Search option within IG Maps
The new Map Search option will enable IG users to explore popular tagged locations around them, while you'll also be able to filter the locations by specific categories such as restaurants, cafes and beauty salons.
30. LinkedIn might soon make 'Repost' the default engagement option, replacing the 'Share' option
Last month, LinkedIn launched the first iteration of its new 'Repost' option. You can use this to alert your network of new job opportunities, industry trends, and great creators to follow.
31. Google My Business adds automated responses to FAQ messages through Search and Maps
It is a frequently asked question section where you enter the FAQs, and Google can respond with answers when the customer's question match.
32. Google is testing 'Pin Ads' on Maps with photos
Google Maps might be testing a form of map pin ads that contain images or photos from the local business.