May marked the month that got us one of the biggest UI changes that Instagram has made in months. Apart from that, there were many other highly significant updates and features announced by major digital marketing platforms. Right from Twitter's 'Circles', WhatsApp expanding group chat to 512 members to LinkedIn's live audio caption and YouTube's updated green screen feature, every platform had an important update. Here is the entire list of #NewThingsInDigital for the month of May.
1. Instagram expands live test of 90-second Reels
More users will get more time to film their Reels clips, with Instagram expanding its test of 90-second Reels to more users.
2. YouTube tests ads in Shorts
Google has confirmed that it has launched an initial test of ads in its short video format, Shorts. This will provide another monetisation pathway for the feature.
3. Twitter launches test of new option to attach images, GIFs, and video to a single tweet
Twitter's working on a media embedding tool – this should be a welcome change once Musk takes over!
4. LinkedIn adds options to have 'link in profile' and promote newsletters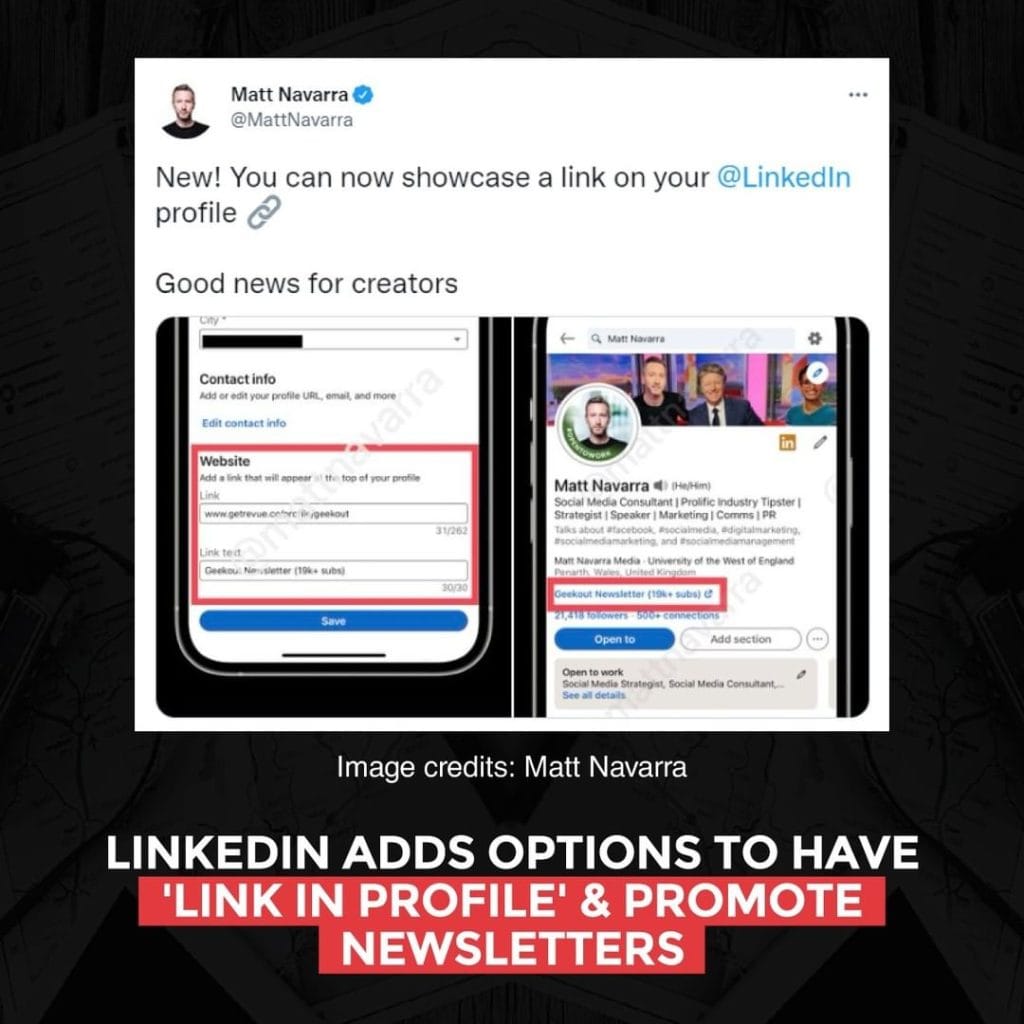 In addition to this, it has also added a new analytics tool for group posts and video trimming feature on mobile devices.
5. Google rolls out Google Business Profile Performance metrics for products
Google has included products within the Business Profile for local data that Google is collecting about businesses.
6. Google tests placing images on the left side of Search Results Snippets
Google may be testing displaying images' thumbnails on the left side of the search result snippets.
7. Google now shows a 'Deals' tab on Local Business Listings
Google is showing a "deals" tab on some local business listings. We're not sure if this is a test for a new feature.
8. Instagram is testing a full-screen, scrollable display of posts and Reels
Stories are also integrated into this full-screen display format, with a frame indicator along the bottom of Stories posts, which prompts the user to swipe left to see the rest of the content.
9. Twitter begins test of 'Circles' for sharing tweets with a custom group of users
Users will be able to add up to 150 people to their Circle, with any tweets in the group then only visible to the people in that listing.
10. Facebook tests Story-like bubbles in the notifications tab for better engagement
When you tap through on one of these profile images, you're taken to a listing of that user's latest posts, making it easier to stay up to date with that user's updates specifically.
11. Meta merges WhatsApp to the Meta Business Suite inbox and announces improved WhatsApp ad creation
Businesses will soon be able to create and launch their campaigns in the WhatsApp Business App instead of having to switch apps to complete them.
12. Twitter launches Spaces analytics to all hosts and co-hosts
The new Spaces analytics tools include data on the number of people that tuned in to your broadcast, the total speakers in each session, replay counts, duration and more.
13. WhatsApp expands the size of group chats to 512 members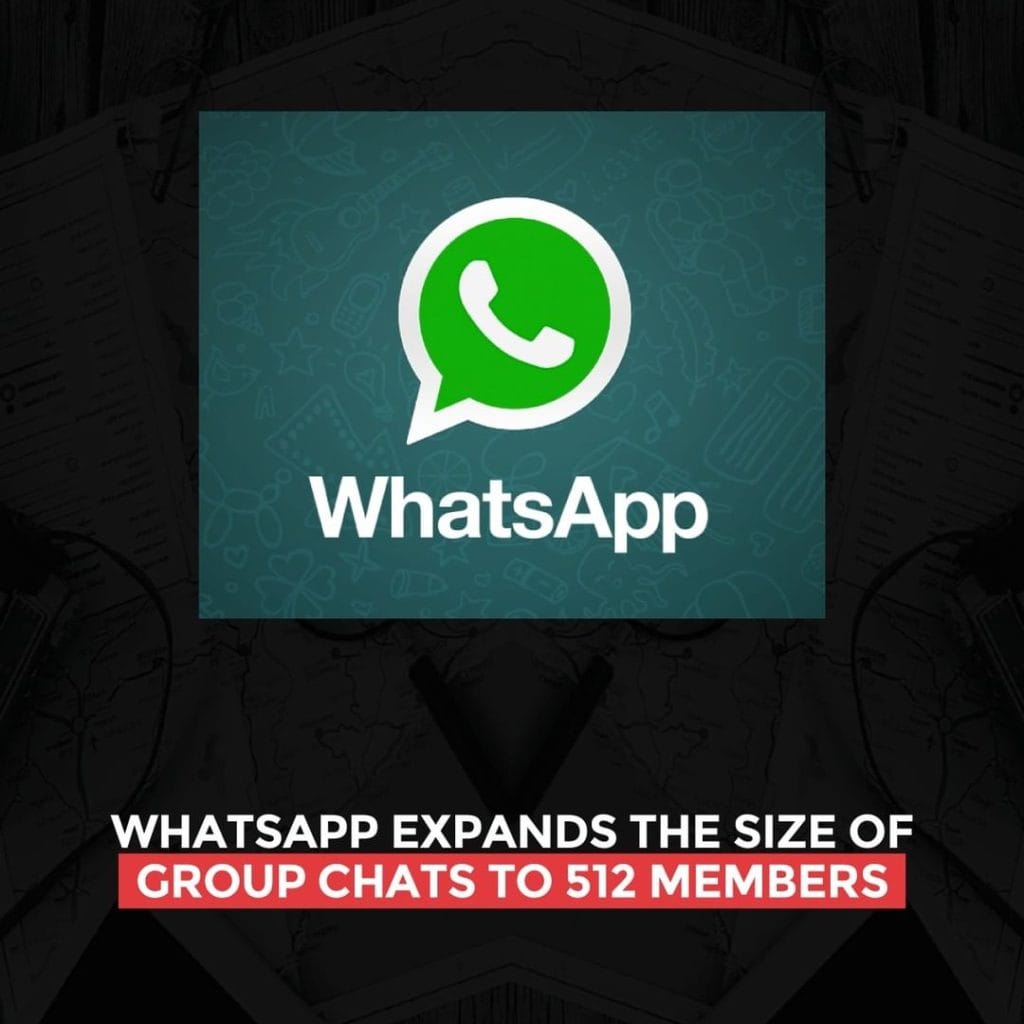 In addition to this, users can now send files within WhatsApp up to 2GB in size at a time, up from its previous 100MB limit.
14. Twitter tests TikTok-like full-screen display format on Explore tab
The new design has two main elements: Personalised or Top Trends. When you switch to the 'For You' feed, you get a full screen, vertical scrolling, TikTok-like display of tweet content.
15. Google re-tests infinite scroll on desktop results again
Google has added new content that may not appear in your initial search results and made it possible for you to easily refresh your search at any time by simply hitting the F5 key.
16. Instagram begins initial test of NFT display options
The process will include integrations for three blockchain platforms: Ethereum, Polygon, and Flow. Users will be able to display their NFTs on the main IG feed, within Stories or in Direct Messages.
17. LinkedIn rolls out live captions for audio events and custom URL listings in Creator profiles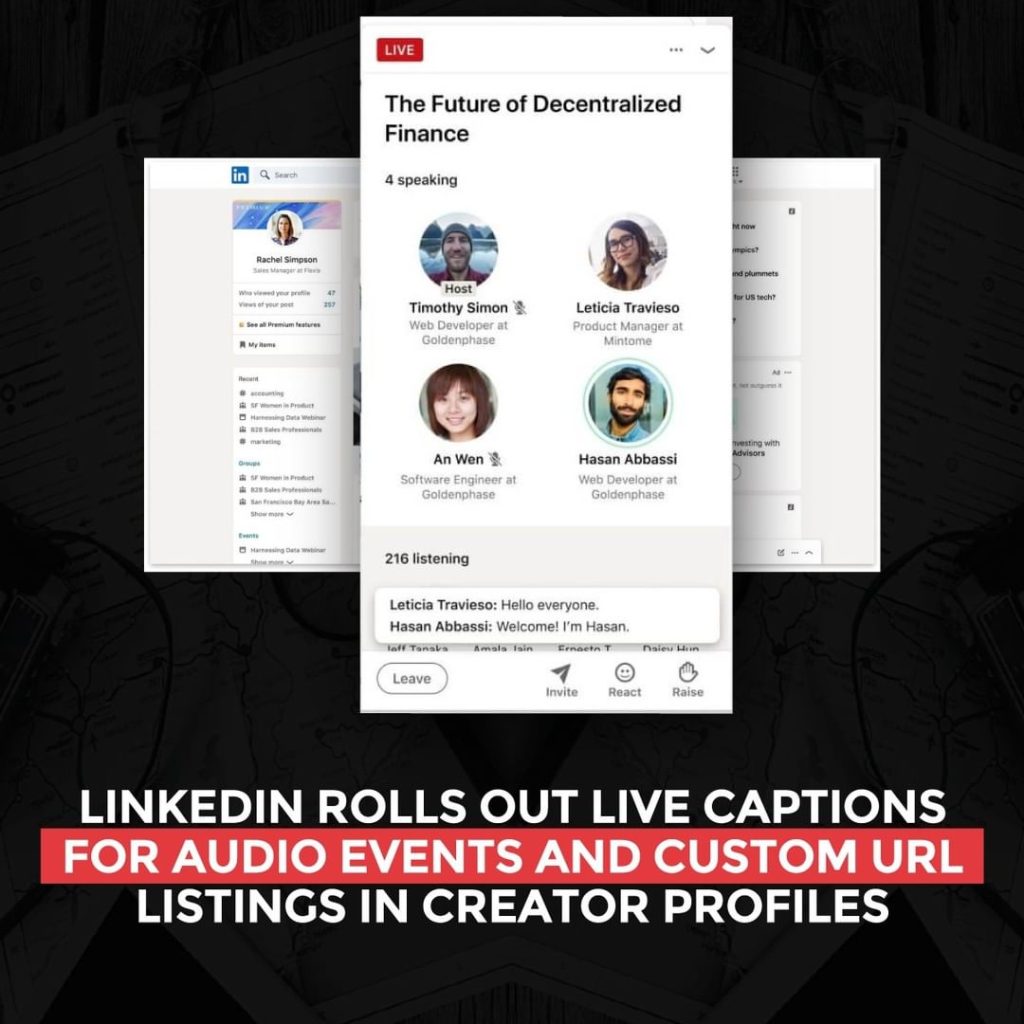 This will improve accessibility while also providing more ways for all users to tune in to live audio discussions whenever they have time.
18. YouTube adds updated green screen options for Shorts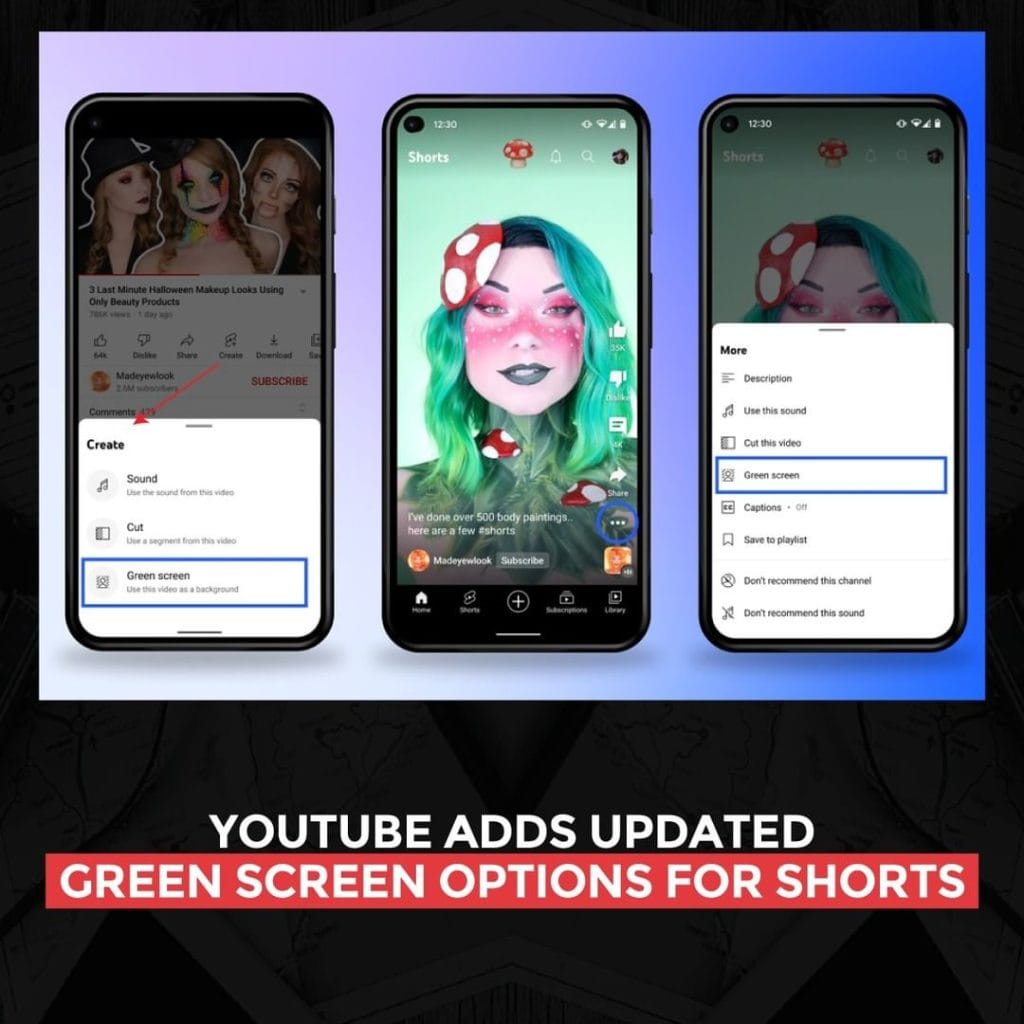 Now, you'll have a much wider pool of content to choose from for your Shorts background, with the original creator attributed via a source link within the Shorts display.
19. Instagram is testing a new Following tab in Reels in India
The tab enables people to see videos submitted by artists that they follow with this quick action.
20. Twitter tests option to start a Space session about a Tweet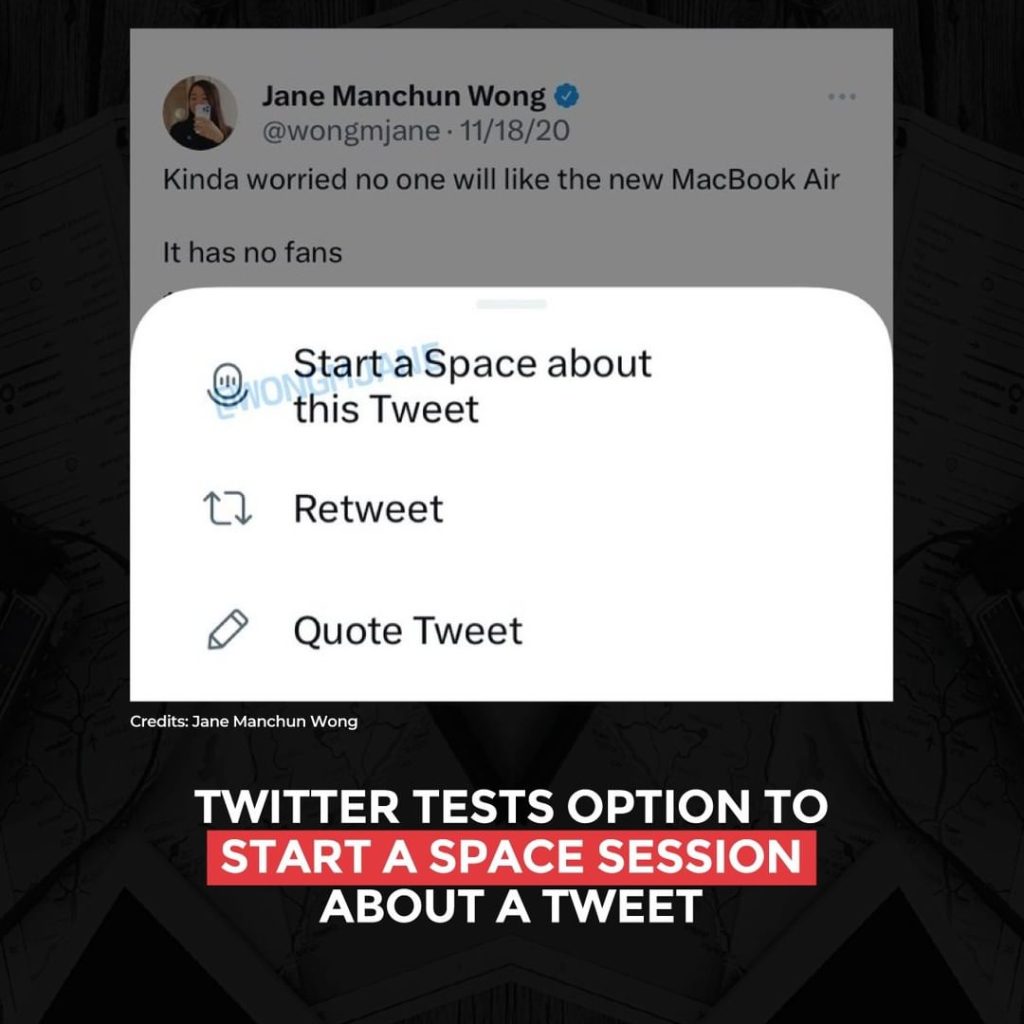 Along with the Quote tweet option, the microblogging site is now working on an option that allows you to begin a Space about a tweet.
21. LinkedIn is closer to launching the 'Funny' reaction option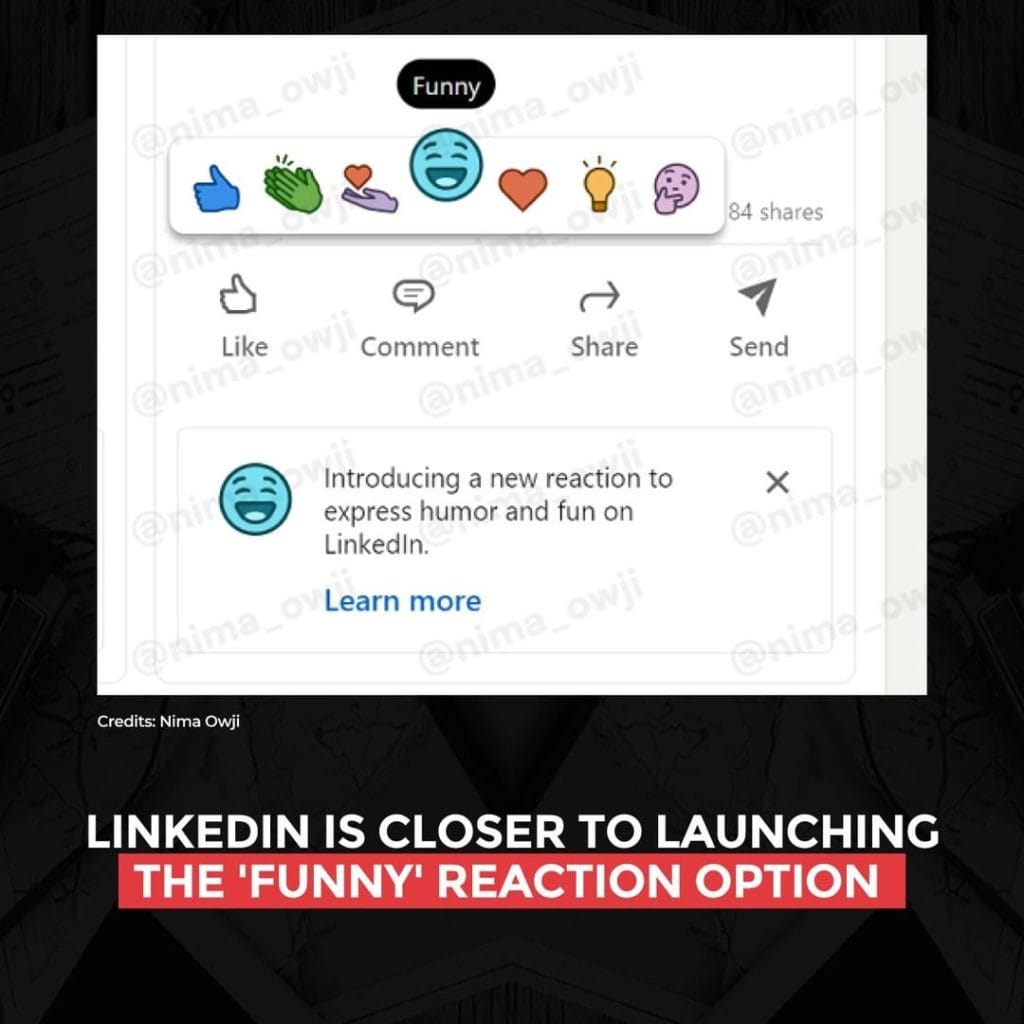 LinkedIn's looking to expand on its current reactions set with a new 'Funny', laughing emoji, so you'll soon have another way to register a quick response to those hilarious classics!
22. Google adds a 'Popular Destinations' carousel on Search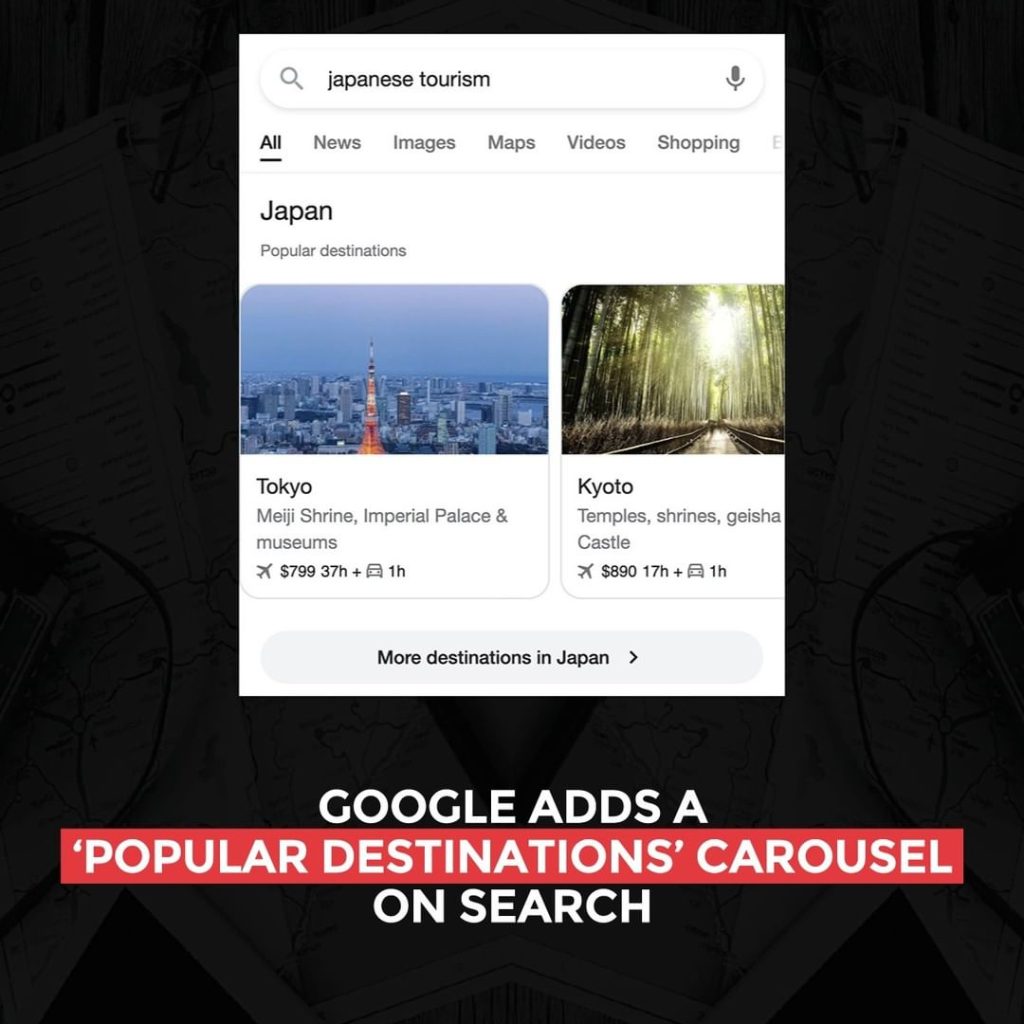 When you click on any of those results in the carousel, you are taken directly into the Google Travel vertical of search results.
23. Google adds a 'More About' carousel on both mobile and desktop versions of Search
For example, for a query on 'apply for business loan', you will find a carousel that reads "More about small business loans" with stories about publishers and government websites.
24. Google adds 'Others Are Asking' prompt in Maps
Google shows "others are asking" to trigger more people to answer questions about the local business or venue.
25. Instagram is developing video reaction options for ReelsCurrently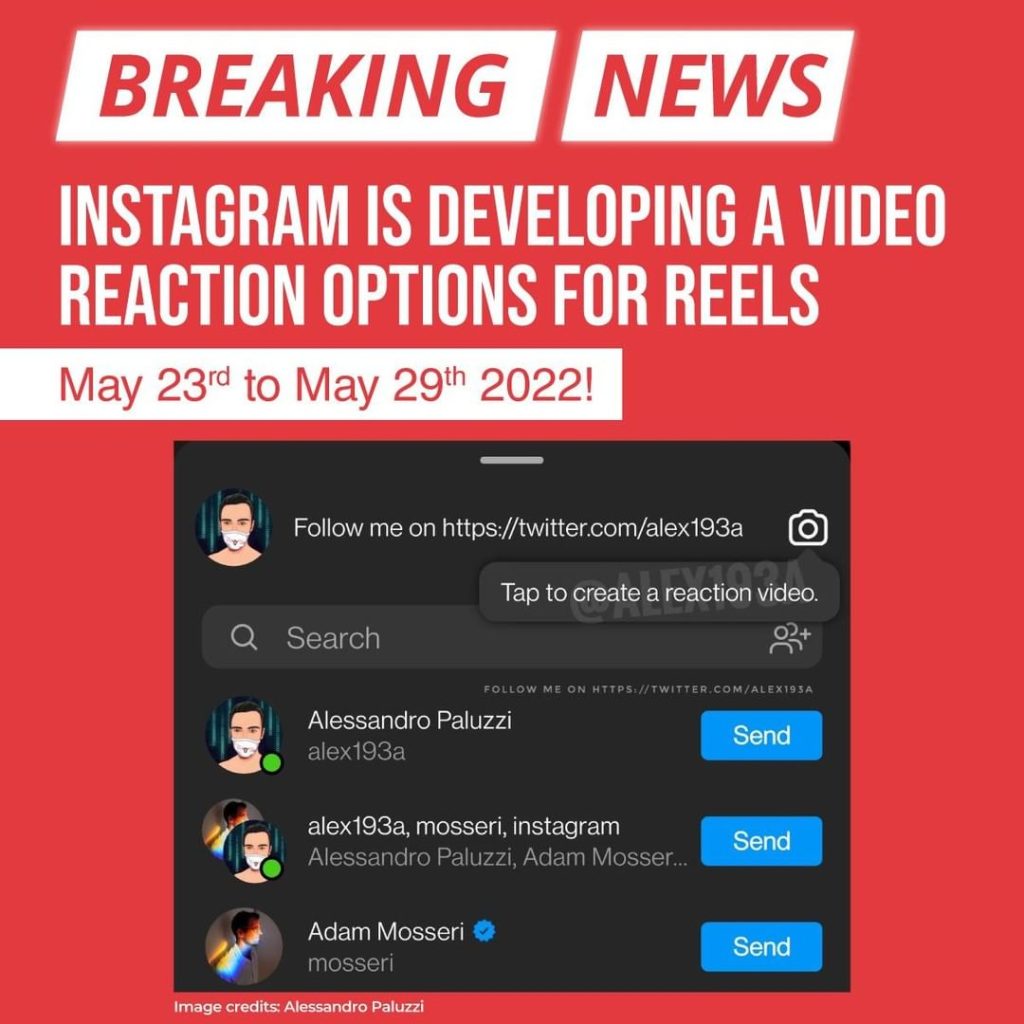 Instagram is testing a feature that prompts users to create a reaction video from the Reels sheet.
26. WhatsApp ties up with the Indian government to provide in-app digital identity documents
The Ministry of Electronics and Information Technology announced that Indian citizens can access various official documents via WhatsApp.
27. Instagram updates its visual elements to be more in line with its purpose
Instagram has also rolled out a new typeface, called ''Instagram Sans', designed with the platform's heritage in mind.
28. YouTube is updating the way comments are displayed
Comments are displayed on the desktop as a 'teaser', showing a single comment below the clip. When expanded, the new desktop comments open to the right of the playback window.
29. Twitter rolls out 'Twitter Create' mini-site in order to boost its creator appeal
It will provide tips, insights, and examples designed to help creators optimize their Twitter presence.
30. Google Maps now shows justifications for destinations on the mobile app
Google is now showing justifications directly in the Google Maps mobile app for businesses that you might be interested in.
31. Google appends the 'Explore Outfits Shop Similar' box to Search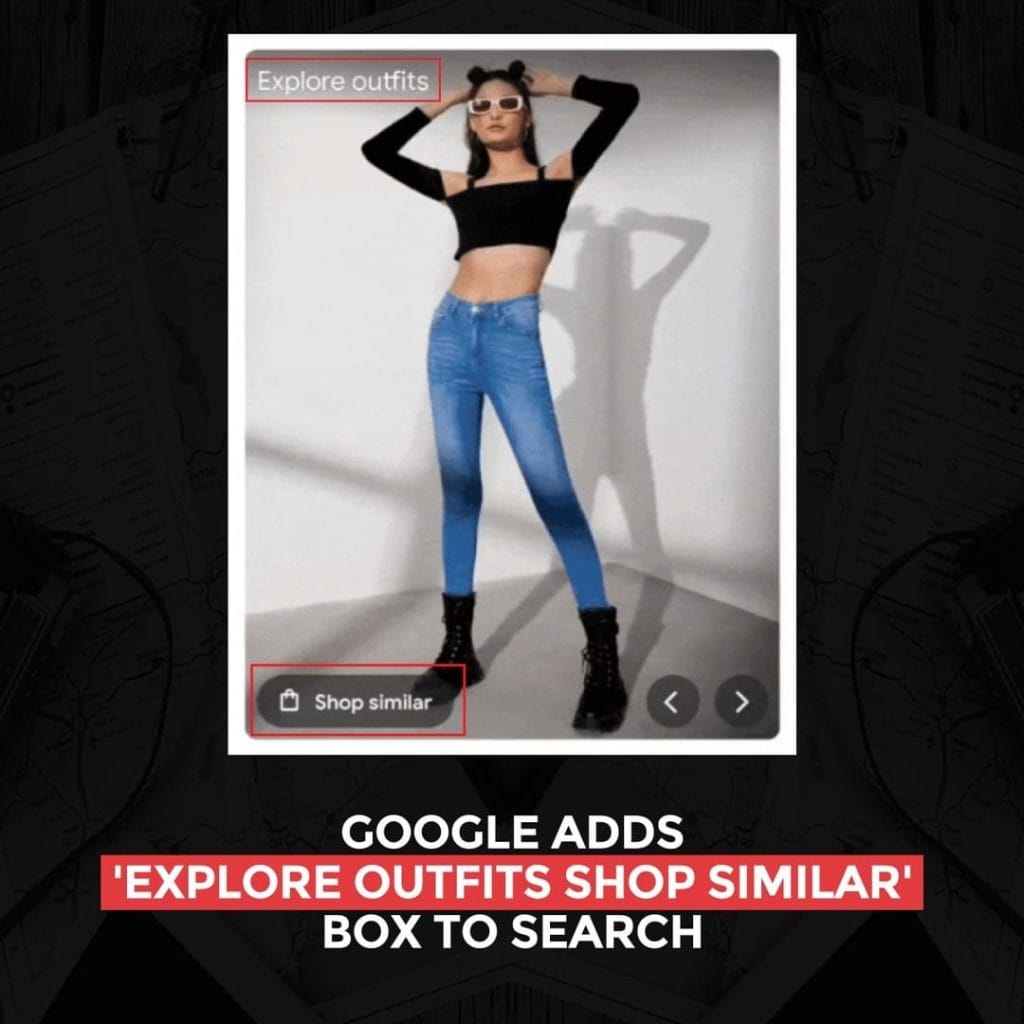 With this new Explore Outfits and Shop Similar box, we can now see super-large images that slide into other images in Google's search results.
32. Bing is testing out a branded sidebar navigation tool
If you search for brands, some will show a sidebar that replicates the sitelinks it shows in the search results.
33. Instagram Tests New Stories UI
Instagram has been testing a new Stories presentation UI that essentially hides Stories posts after a certain frame count.
34. Twitter is testing new Tweet labels to highlight engagements by author
The latest update in testing is new tweet labels that could be added to tweets to provide more context around specific engagements.
35. YouTube launches' Activity Graph' for all videos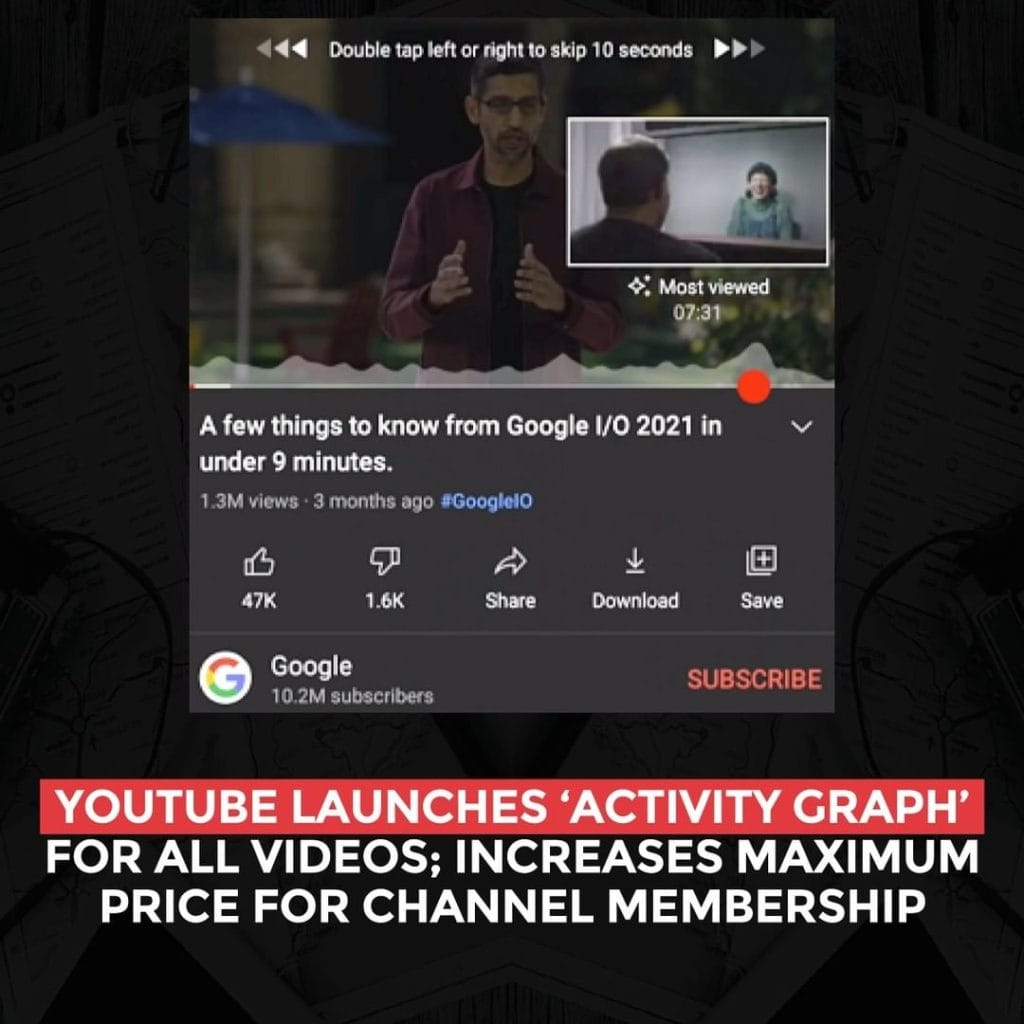 Increases maximum price for channel membership: It will display the most engaging moments within each upload, based on when users are replaying segments.
36. Meta announces the coming 'Recurring Notifications' option for Business messaging
At its first-ever 'Conversations' messaging conference, Meta announced 'Recurring Notifications' on its Messenger Platform, which will enable businesses to send 'proactive, automated messages, to people who have opted into receiving them.
37. Twitter rolls out' Super Follower Only' Spaces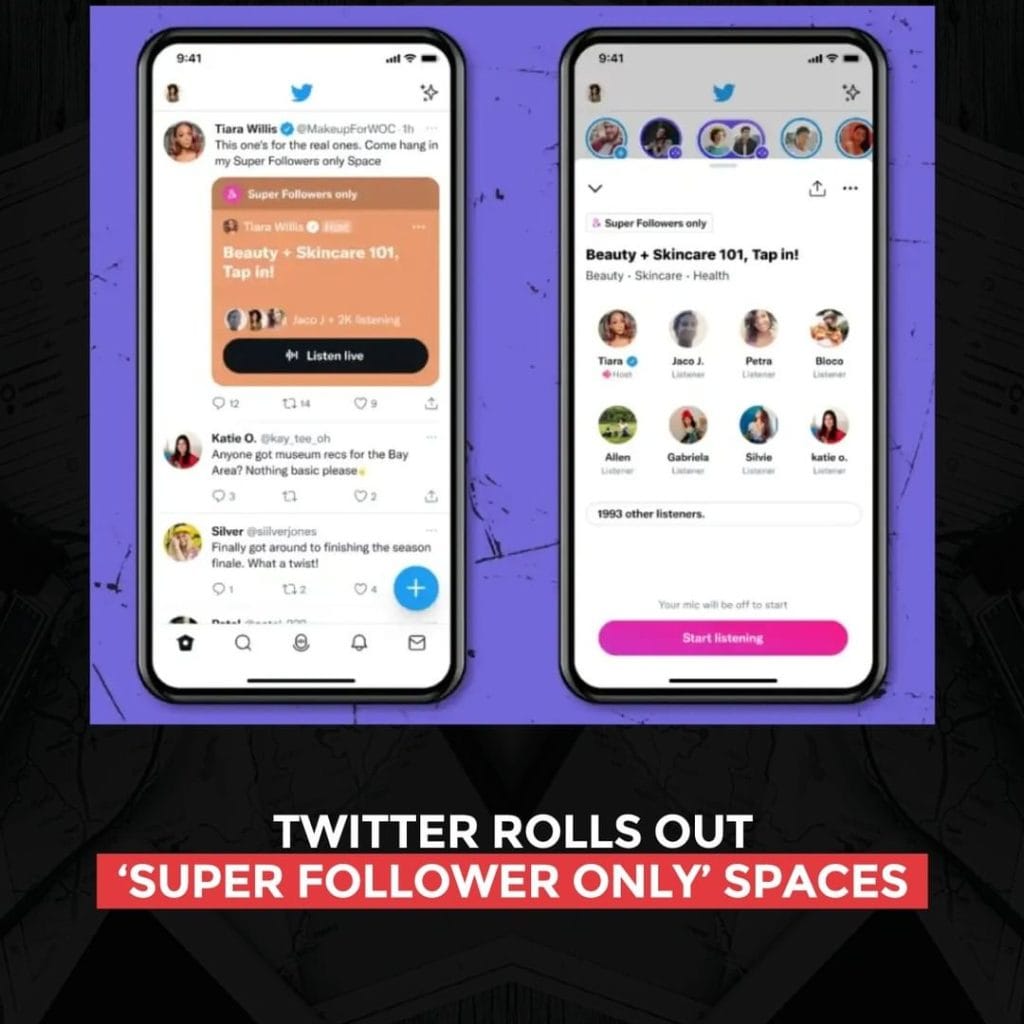 With this, creators can provide a further layer of verbal exchange to their largest supporters' past Tweets with the aid of using attractive them via live audio.
38. Google adds filters to Popular Products Carousel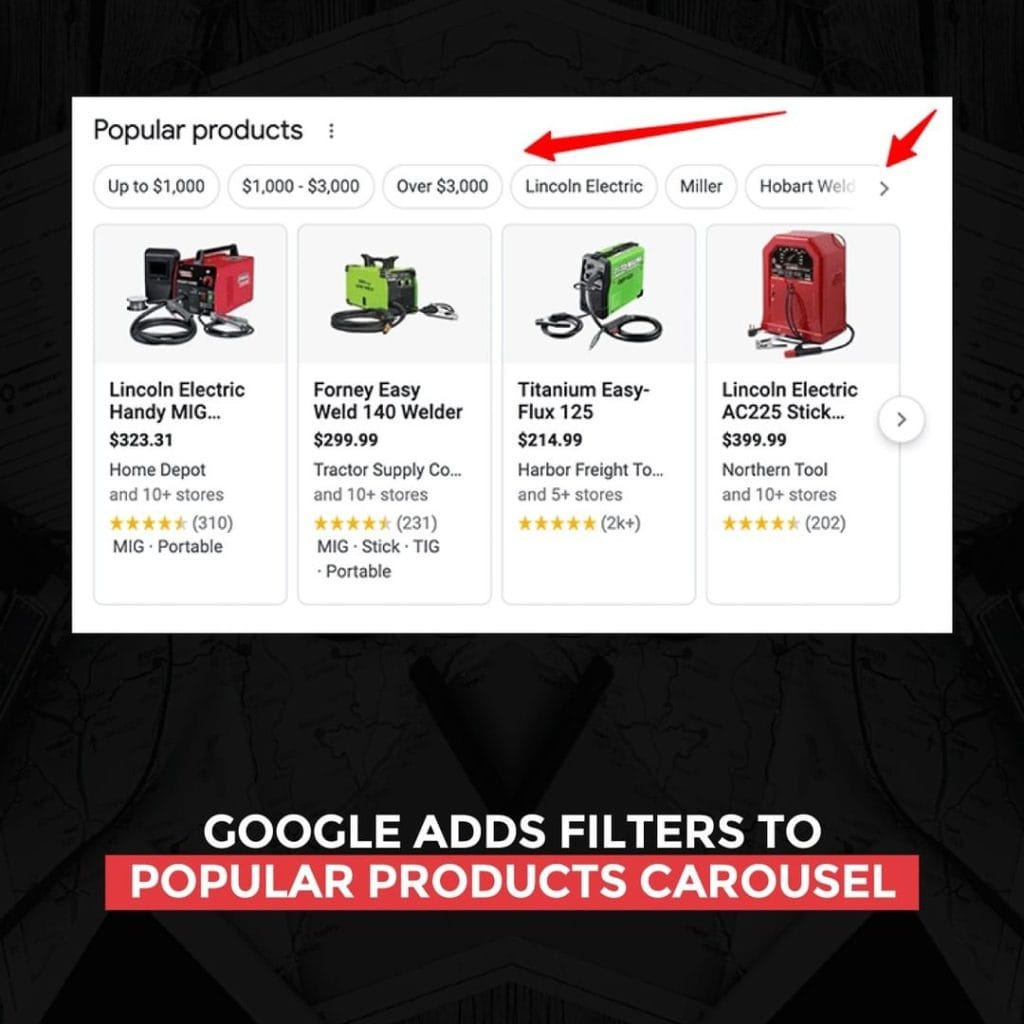 Google launched the popular products carousel in 2019, but now it seems Google is showing a carousel above the products to filter based on price, brand and other attributes. So we have an embedded filter carousel within the product's carousel
39. Google may use INP – Interaction to Next Paint – for Core Web Vitals
INP measures overall responsiveness to user interactions on the page, and it may or may not replace FID, First Input Delay, as a Core Web Vitals metric.
40. Google Search News Box's 'News' header is now clickable
The search-header used to appear as a title before and wasn't clickable. The same can now be clicked and used.
In case you missed last month's list of digital marketing updates clicks on the link. Digital Marketing Updates for the month of April.