The month of October has now come to an end with yet another set of intriguing updates. October was no exception when it came to exciting features and updates that people could use to improve their digital presence and visibility.
There was a lot of chatter in the space, with Instagram planning to bring a profile song feature, Twitter taken over by Elon Musk, and the sacking of some of its top executives, access to YouTube's streaming services via primetime channels, and Google's announcements of new features for Google Analytics 4. Here is the complete list of #NewThingsInDigital for October.
If you missed last month's digital marketing updates, you could click here to read them.
Latest Digital Marketing Updates in October 2022
1. Instagram experiments using DMs as an alert option for new posts
With this feature, people will be notified of the new posts in their DMs instead of just the notification section.
2. Meta rolls out new account switching and cross-app alert tools to increase engagement
With this update, people can easily switch between the apps and know the number of alerts and notifications on both apps easily.
3. Meta rolls out a new AI tool to create high-quality videos for users
After AI-based drawing, AI-based videos are now out and introduced by Meta with their new Make-A-Video feature.
4. Twitter tests the 'Community showcase option' in the app to project brand communities
To make more creators and brands create and use communities on the platform, Twitter is testing a new Communication showcase option.
5. Twitter engages in emerging video trends with new video showcase elements
In this new video update, the videos will now expand to the full screen upon a tap, and the interface will be a lot smoother.
6. LinkedIn adds new company page features, including post templates and link stickers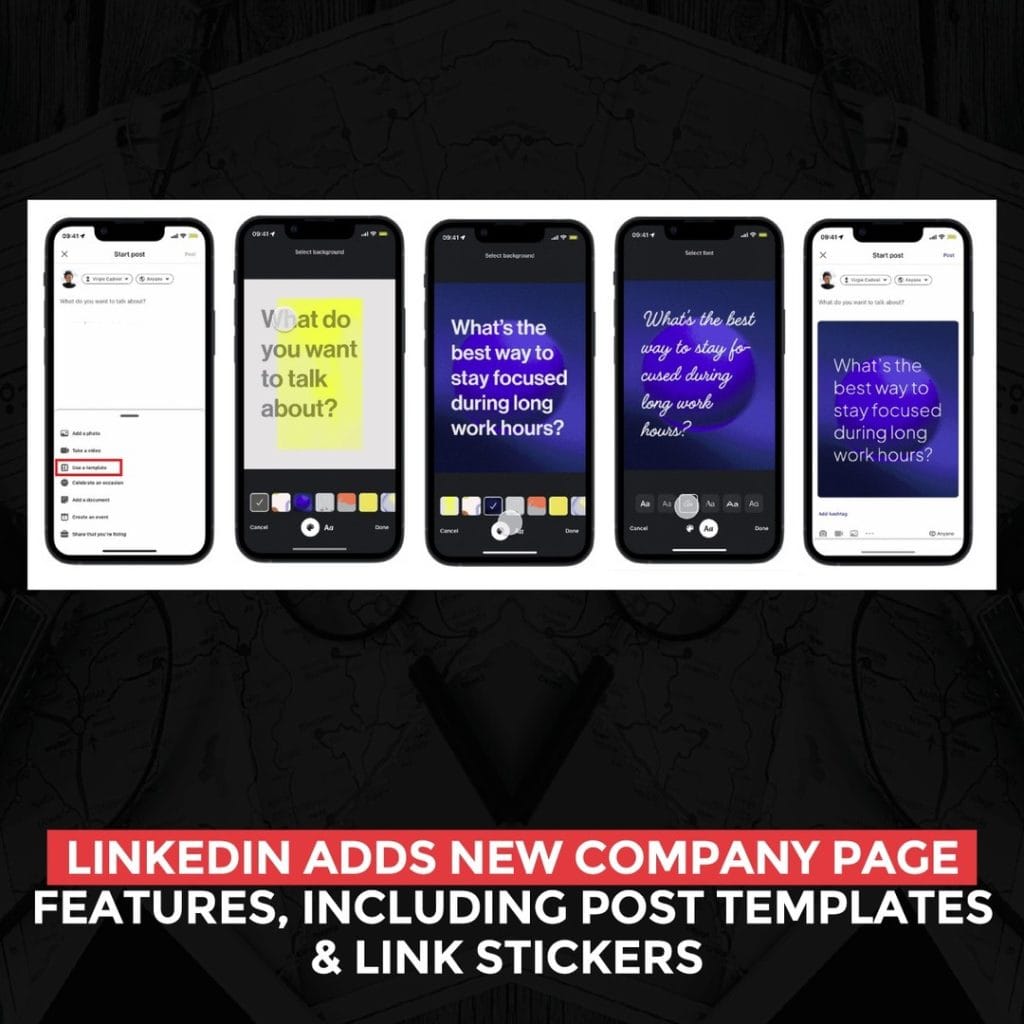 The new post templates will visually enhance the creatives and make them stand out. In addition to this, there are also link stickers that can be added to the company posts.
7. Google rolls out the "Results about you" tool for Google Search
With this update, you will be notified if any contact information about you pops up online, and you can take steps to remove it immediately.
8. Google tests the' Star Search' snippet feature
Every search result will now come with a star icon next to it that helps you search, 'more like this' options for the results.
9. Facebook Tests 'subscribers Only' Posts to improve creators' offering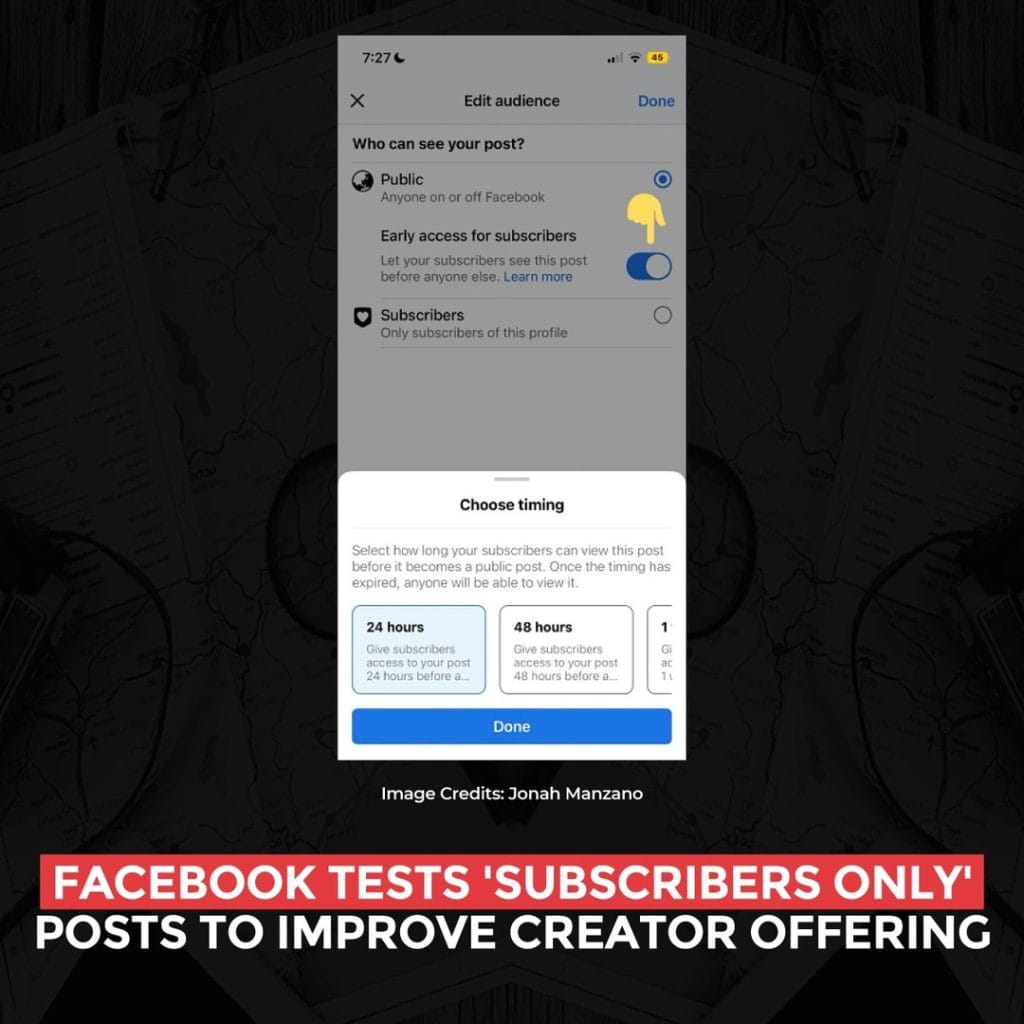 After YouTube and Instagram, Facebook joins the club of offering exclusive content for paid subscribers. This will be a big change in the way people have been consuming content on this platform.
10. Instagram Advances to a "Media Kit" option for Creators
IG adds a new Media Kit creation option to the app for talent, which will assist creators in building their own brand pitches, increasing influencer marketing revenue.
11. Meta Discovers Information fraud
Those who use social media should be concerned about this – Meta has reported that 400 apps have been detected that offer fake features and tools this year, designed to lure people into logging into these apps with their Facebook credentials, giving developers access to their information and data.
12. Twitter Launches The First Stage Of The Roll-Out Of The Tweet Editing Feature
In this first stage, users in Canada, Australia, and New Zealand are now able to revise their tweet content 30 minutes after it has been posted.
13. Twitter Launches Updated Analytics Tab For Professional Accounts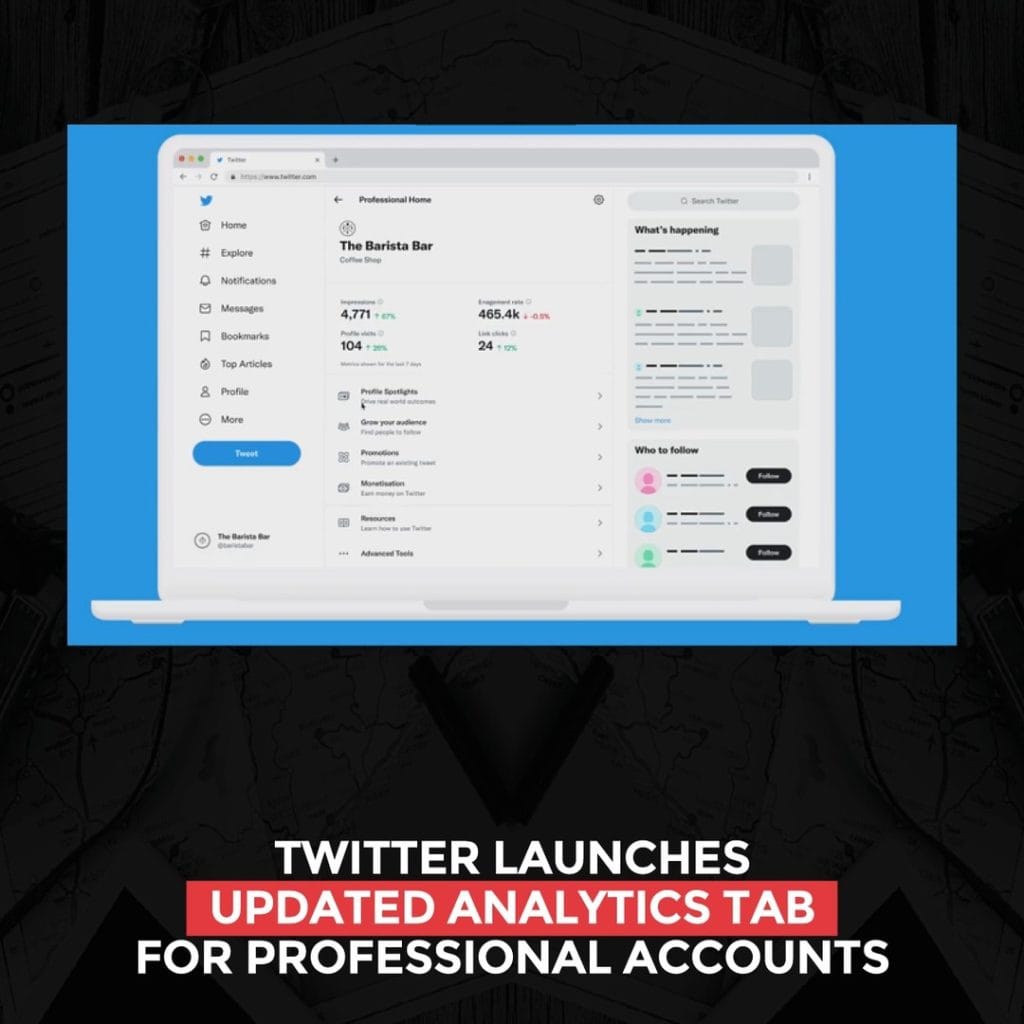 Your overall account performance can now be viewed in an updated analytics display in Twitter's Professional Accounts option.
14. Twitter Officially Rolls Out Its New 3D Twemoji Stickers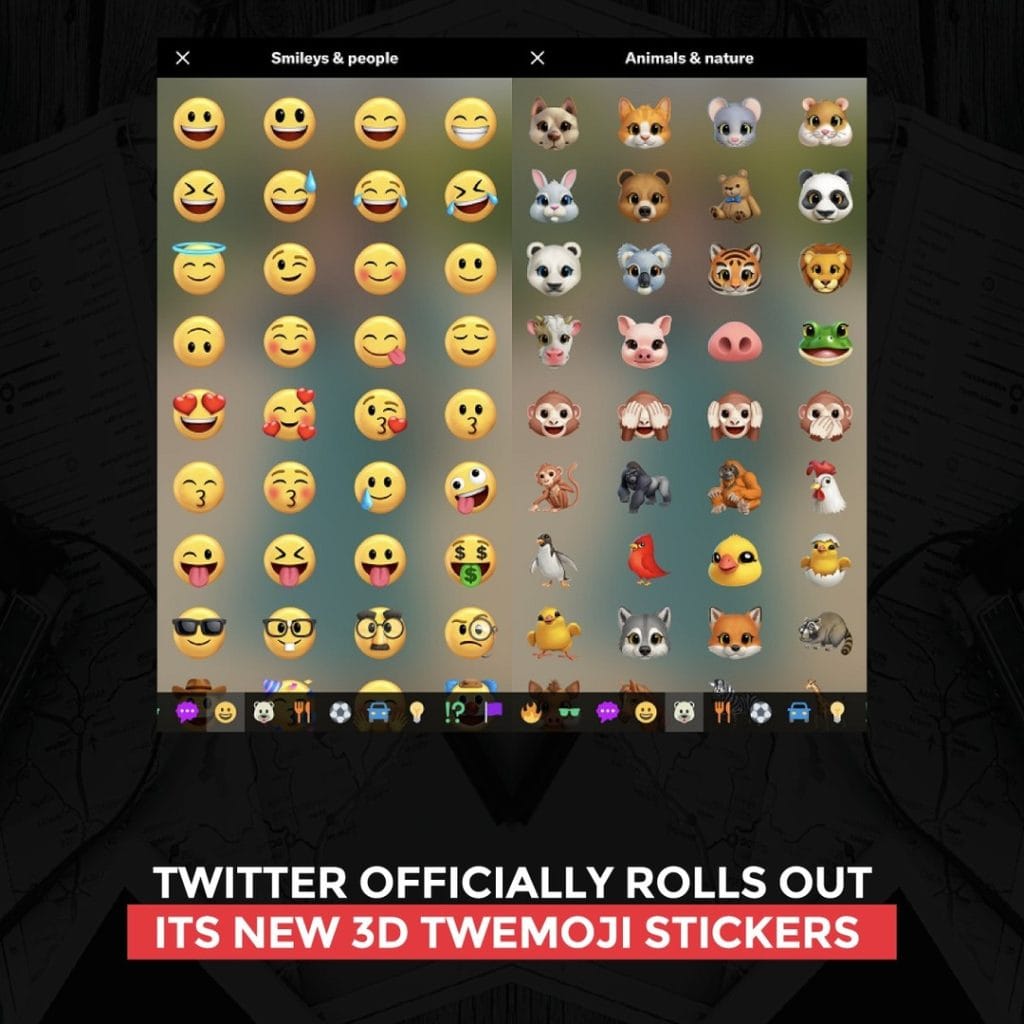 Earlier this week, Twitter officially introduced its new 3D Twemoji stickers within its image editor options, replacing their previous 2D counterparts.
15. Youtube Experiments With Suggested Edits
By letting users recommend updates and revisions based on the captions they see, YouTube is aiming to improve the accuracy of its automated captions.
16. Google Search Introduces A Grid Layout Option Labelled "More Hotels"
A new layout option in Google Search is called "more hotels". This is even when Google displays the hotel listings sections, other hotel listings, explores more hotels, and now also this "more hotels" grid layout.
17. Google Shopping Has Launched A New Chat Feature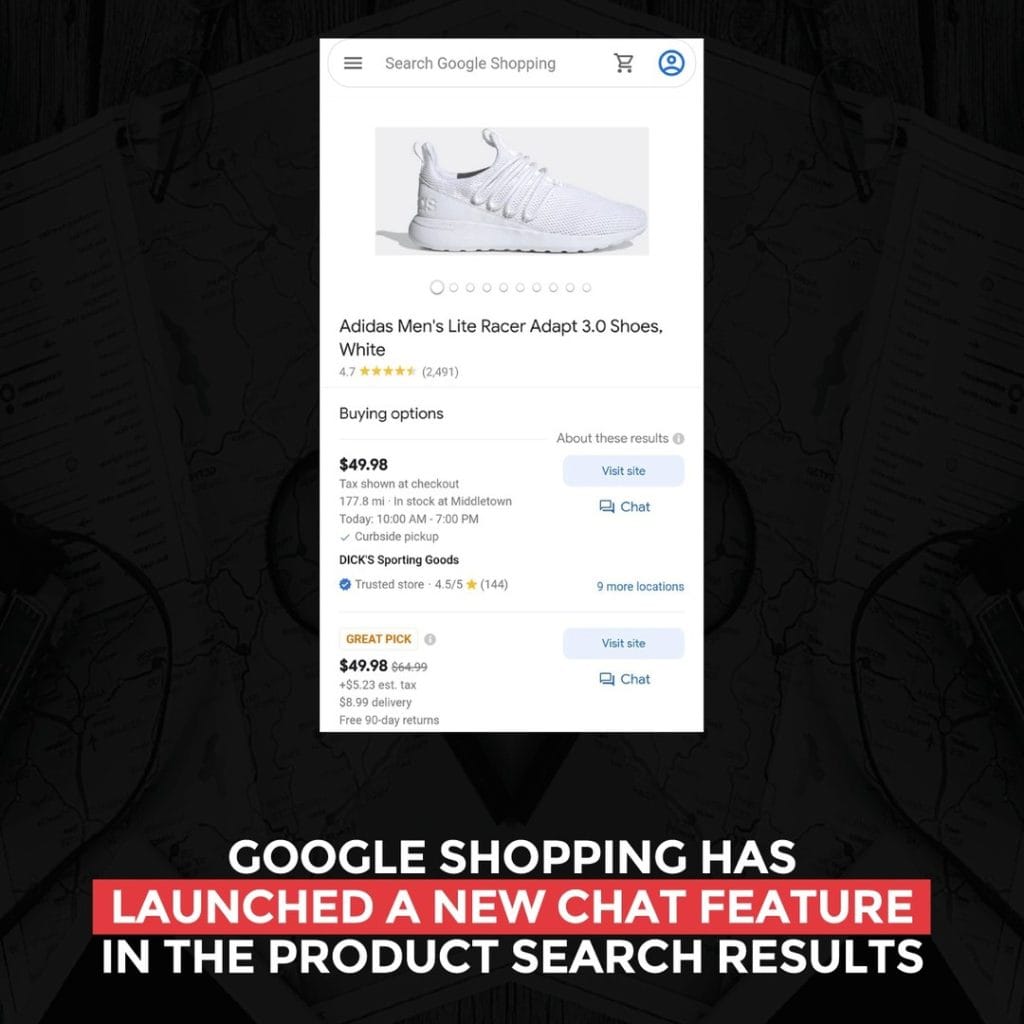 In the product search results, Google Shopping appears to be testing or launching a chat feature. As I am writing this, I am unable to replicate this, but Saad AK spotted it and tweeted a screenshot.
18. Instagram now testing multiple link in user bio
No more 'Link in bio', it is about to be 'Links in bio'. This feature that is under testing will be a great for the creators to redirect their audiences to multiple pages.
19. Instagram developed a new feature named 'achievement' for Reels
This will display certain badges based on your Reel's performance. Users would be able to view achievements only if they were publicly visible, with the idea being that this would act as an incentive to keep them posting more Reels.
20. Meta launches new avatar fashion elements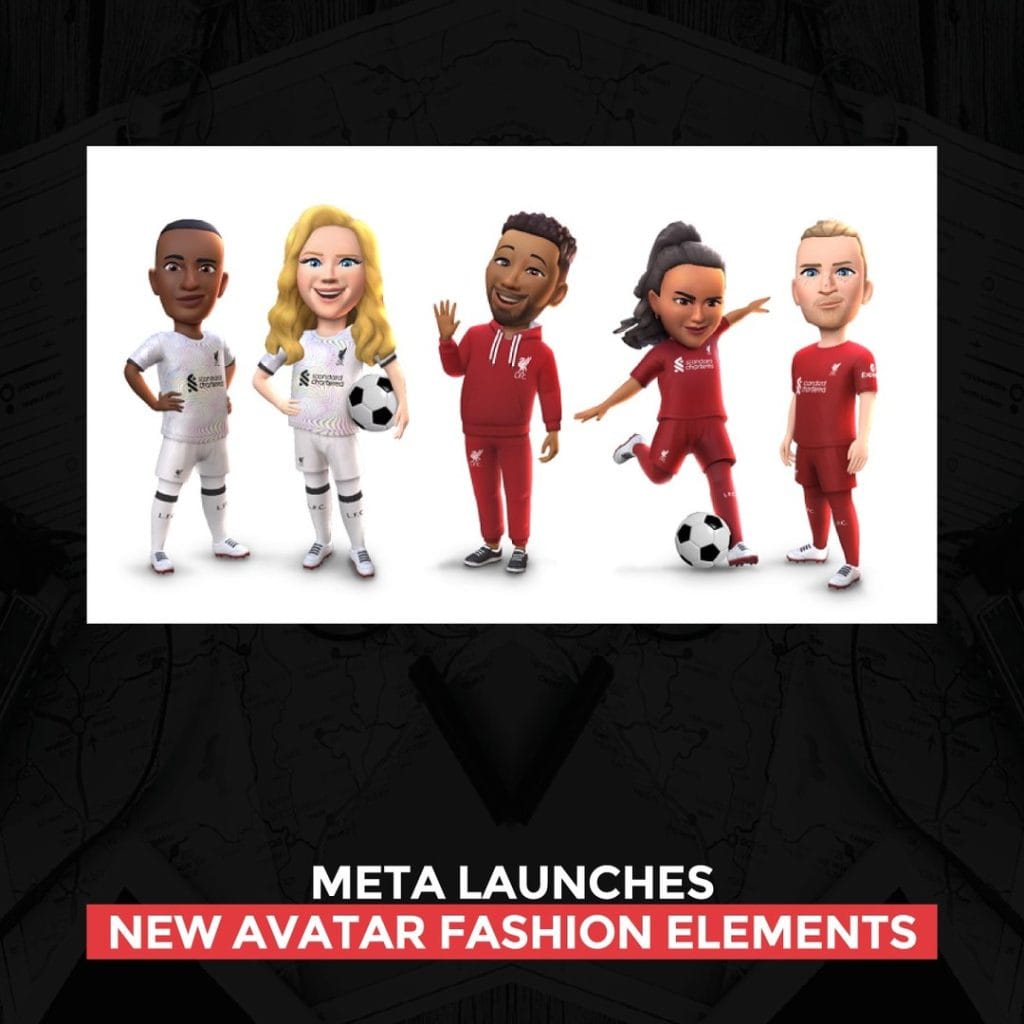 New Liverpool FC fan outfits are available for Meta avatars, giving you another way to customize your digital doppelganger.
21. Facebook tests collaborative Reels option for Reel clips
As part of the Reels creation flow, Facebook is developing the 'Invite Collaborator' option, allowing you to add another profile as a collaborator.
22. Twitter experiments with audio chats within communities
Twitter community admins can now launch audio chats, which are only visible within a group.
23. Twitter launches new 'link spotlight' button for professional accounts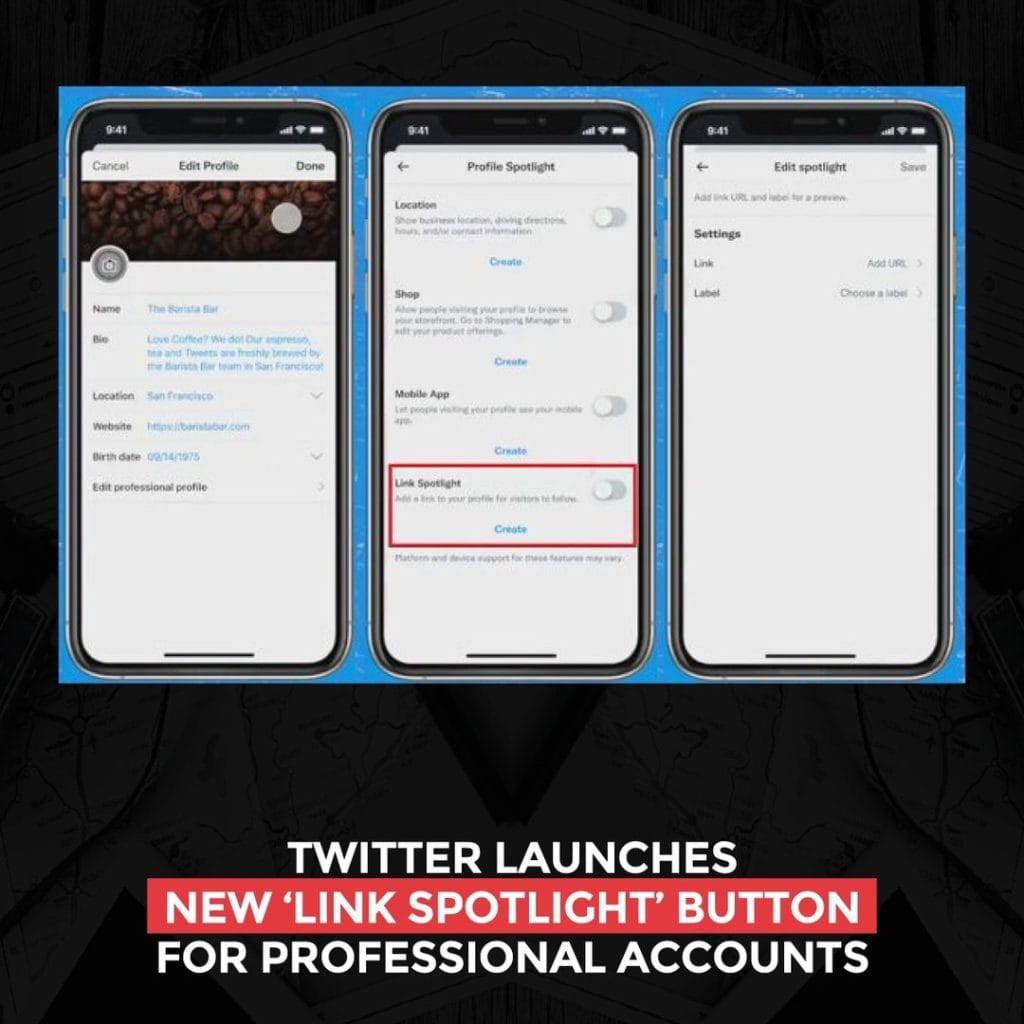 For US-based Professional Accounts, Twitter has now launched the 'Link Spotlight' feature, which allows brands to add a URL to their profile with a variable CTA.
24. Youtube launches @handles to enhance the user's channel presence
With the addition of @handles for channels, YouTube is becoming more like other social networks, making it easier to promote your channel and drive traffic to your profile.
25. Google renames the popular data platform from Google Data Studio to Looker Studio
Data Studio is now called Looker Studio, Google said. "With this complete enterprise business intelligence suite, we'll help you go beyond dashboards and infuse your workflows and applications with the intelligence you need to make data-driven decisions," Google wrote.
26. Google launches the 'hear about this place' feature in search results
Google appears to have launched a feature to have Google Search read details about local business listings. It might only be in certain areas.
27. Twitter tests a new feature that limits who can mention in the app
Twitter is now testing an option that will let users control who can mention them in Tweets, thus giving them control over their interactions. It will be interesting to see if that controls the number of trolls and fights on the platform.
28. Elon Must finally own Twitter – Fires CEO & CFO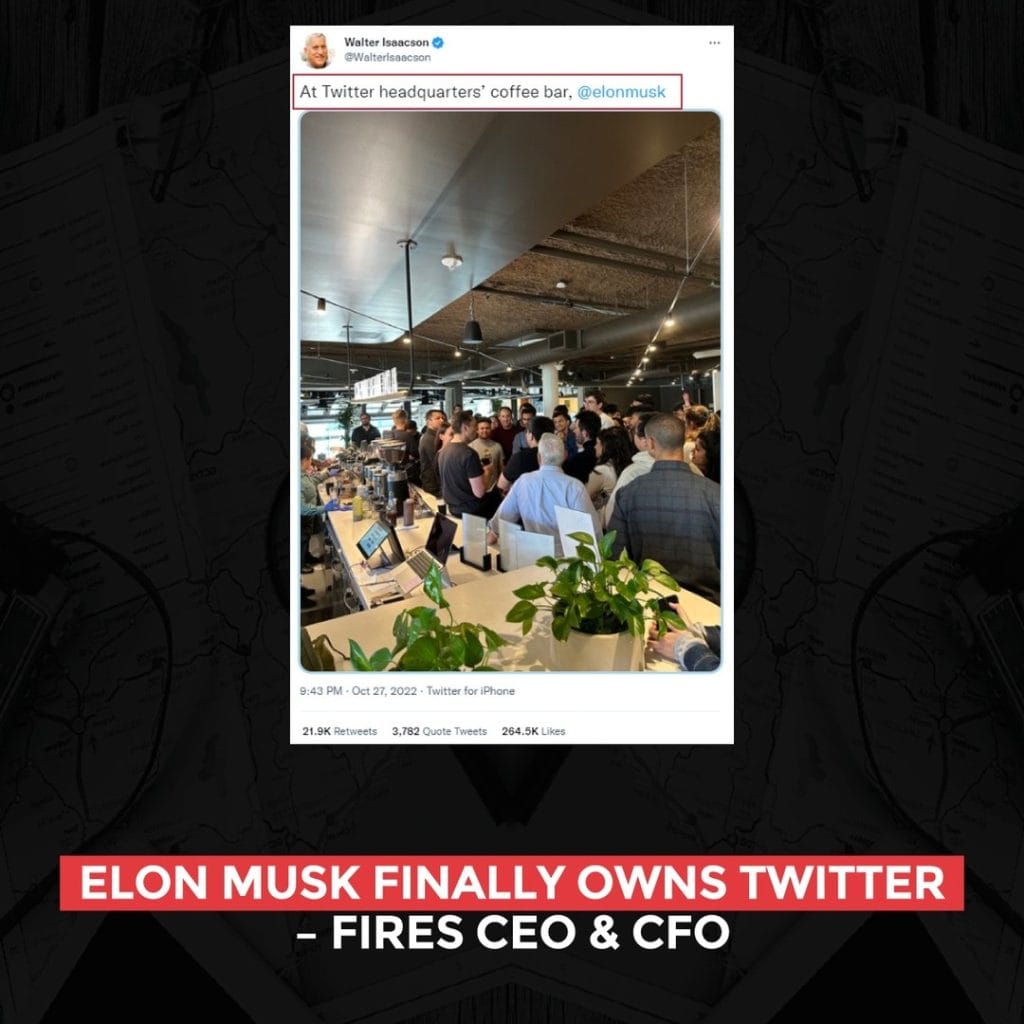 Twitter taken over by Elon Musk and the sacking of some of its top executives. Though it is too early to predict what big changes he may bring, the journey will be very interesting to watch!
29. Instagram may soon let users schedule posts and reels
As part of its native post-scheduling process, Instagram may soon allow users to schedule their posts, including Reels and Stories, to go out at set times.
30. Meta reports lower ad revenue and rising costs
Meta is being tested severely in the current market. The latest reports show a decrease in ad revenue and an increase in the costs incurred by the brand.
31. Twitter tests New Link Preview Display for NFT Artworks
Twitter's testing another NFT integration, this time with a new link preview display of NFT artworks when links are shared from certain marketplaces for digital goods.
32. Twitter adds a 'Communities' Module for professional profiles
Twitter has just announced the ability to highlight a Twitter community on your main display in the app. This is a great way for pro users to show their support for a particular community and to help promote it to other users.
33. LinkedIn rolls out the 'About this profile' element to combat frauds
This will provide more insight into when a profile was created, when it was last updated, and more. On another front, LinkedIn has also improved its machine learning and AI models to better detect uploaded profile images created by an AI image app.
34. YouTube announces a range of design changes and UI updates
One of the most notable changes is pinch-to-zoom, which allows users to expand the playback screen to examine certain details.
35. The new Google Business Profile web search menu has been rolled out
Through these new action buttons, business owners can quickly edit their profile in web search (previously it required many clicks).
36. Google announces new features for Google Analytics 4
Google announces new features for Google Analytics 4 including behavioral modeling in real-time reporting, custom channel reporting for data-driven attribution, and integration with Campaign Manager 360.